Became proud parents to 5 handsome boys and 1 beautiful girl
born on September 8th 2020. These kittens are pre-reserved and will be adopted by people already on our waiting list. If you would like to join our waiting list, please contact us with your email address and we will send our kitten questionnaire off to you.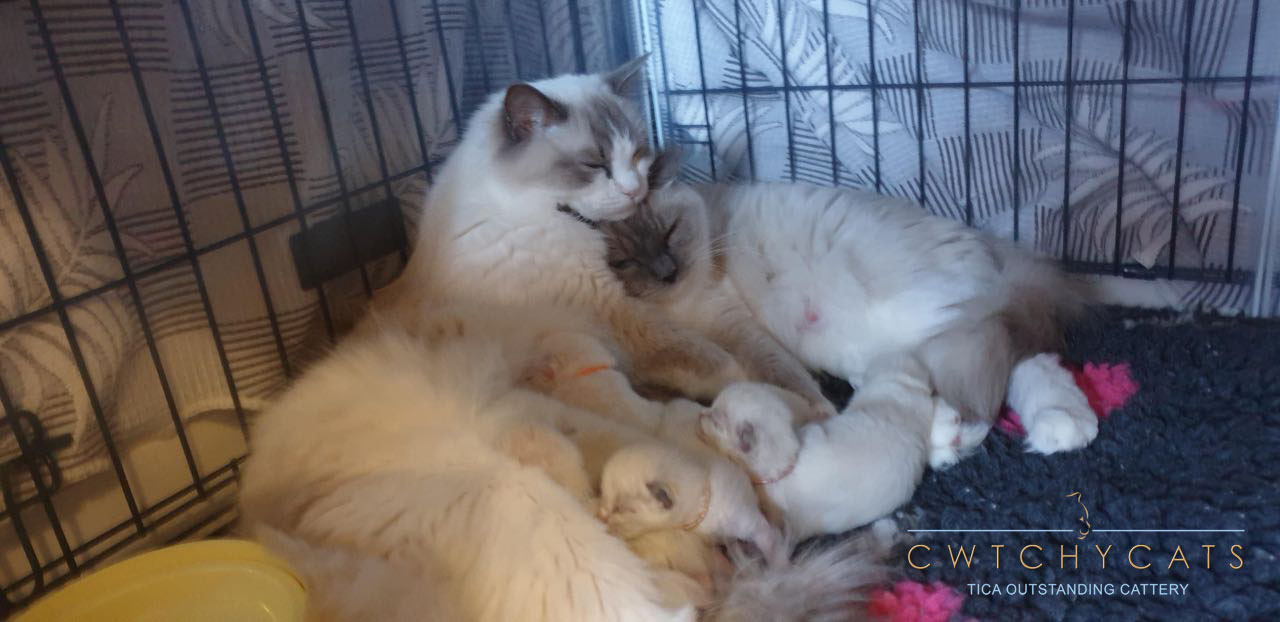 Keira and her sister, Sassy co-mothering!
(Please note, these kittens are not caged - the door is always open and Mums come and go as they please. This is the biggest safe space we had with enough room for both Mums and 9 growing kittens!
We are very proud to introduce Keira and Magics' litter!
Keira was an absolute superstar Mum and delivered all 6 kittens unassisted and within just a few hours. Her sister assisted her and comforted her right through the birth and they both cleaned the kittens together and fed them together too. All kittens are doing really well, although Eliza is being bottle fed as she wouldn't suckle from the girls. Kiera is well and eating us out of house and home! We have a mixture of colours - both blue and seal and all kittens are (HM) bicolour.
These Kittens will be known as our "Pygmalion or My Fair Lady Litter".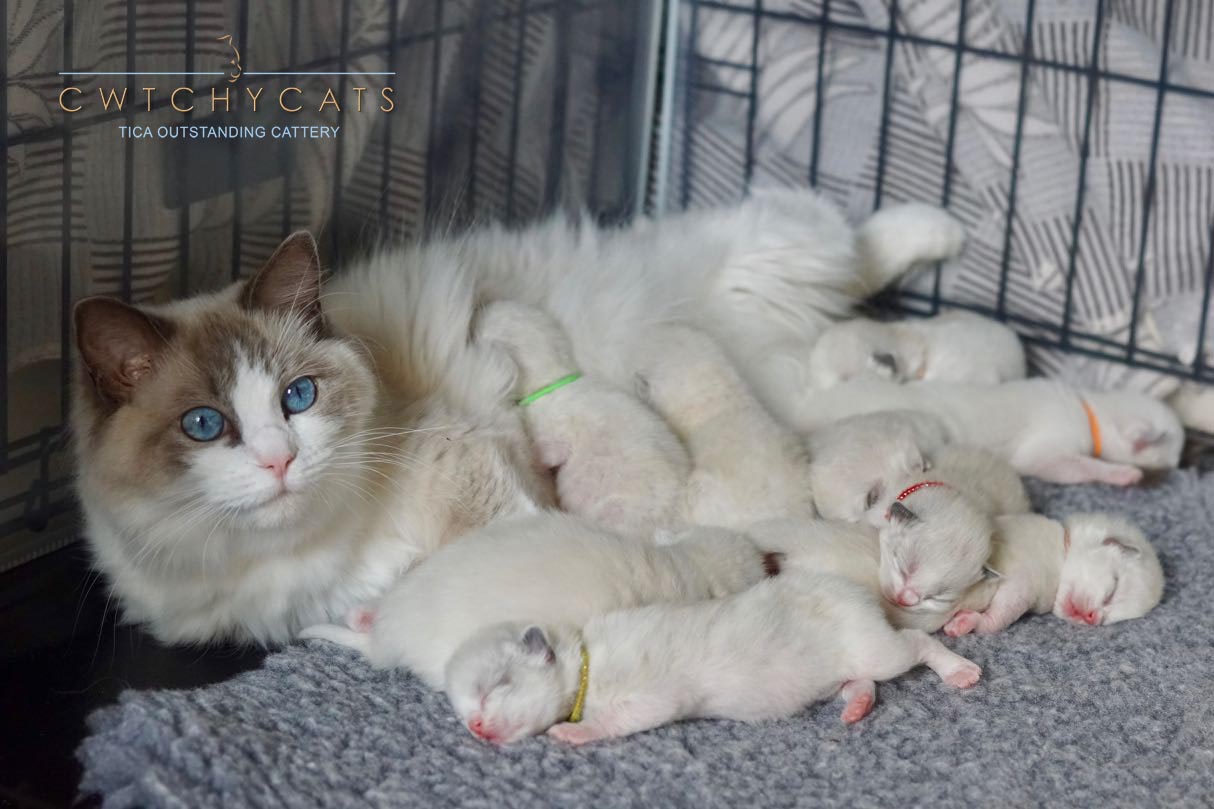 Keira and her (and Sassys') 1 Week old kittens


Week 1: It has been an exhausting week as I am 100% bottle feeding Keiras' little girl. This means 2 hourly feeds, 24 hours a day, so not much sleep! zzz The good news is that she is doing great now, and has almost doubled her birthweight already - this is quite an achievement as she barely took any milk at all for the first 24 hours!
As well as being exhausting, the last week has been such an enriching experience as well for me as well as, I suspect, for the girls' themselves! Keira and her sister gave birth within 1 day of each other. They were each others' birthing partners, providing support for the other and each welcoming and cleaning all of the babies. This has continued the past week too. The sisters don't have their own babies as such, but both feed all kittens. Sassy will feed all 8 and then Keira will take over and Sassy will go for a wander. It is working really well for them both. As a result of their wish to co-mother, they are in a huge birthing box so they have plenty of room for them and their rapidly growing brods. They are at no pont locked in this crate, they have free access to come and go as they please and their litter tray and food (and more water) is in another room. Both girls have taken to motherhood like ducks to water and are wonderful, attentive and loving mammas to their kittens.
Week 2: Devastatingly, we lost Eliza at just 16 days old. Sadly, she just wasn't strong enough to pull through and left this world surrounded by the love she had known for her entire short life and padding and purring. She was such a special girl, and will never be forgotten. As a mark of respect to her, this litter will remain the Pygmalion Litter, although we have now sadly lost our "My Fair Lady"! RIP beautiful girl, you (and we) tried so hard, but sadly it was one battle too many for you :(
Her brothers and cousins are all doing really well! Their eyes are fully open now and their ears are starting to come away from their heads a little, meaning they have some vision and hearing now. Both Mums are still feeding all babies, although one is much more maternal than the other! The development between the two litters is quite different! The younger litter (Sassys' Nonsense Word litter) are developmentally way ahead of our Pygmalion Litter. This may balance out as time goes on, but time will tell.
Week 4: The boys continue to grow like weeds and their development is really advanced too! They are pretty consistent with using the litter tray, are already eating some raw food and are starting to play and climb and get into mischief! It is such a delightful age - full of discovery and wonder! We are really pleased with how they are developing - they are turning into stunning boys - in both looks and temperament and are huge! The biggest kitten is rapidy heading towards 700g already!
Week 5: There has been lots of development again this week! They use the litter tray now 100% of the time and are almost weaned too! They love their food and come running when the plates go down!! They are learning to play, wrestle, climb and have an absolute ball! They now have the full run of our kitten room, and it was the most exciting thing ever when their territory was expanded!
Week 6: Both l;itters are doing great and continue to develop at a great rate of knots! They are climbing anything they can now (they only have small cat trees at the moment), eating us out of house and home, and play fighting, pouncing, jumping etc. They are such fun right now and absolutely full of the joys of life! We are locked down again at present, so they are getting lots of attention and interaction from us!

Boy 1 : Pink Collar
'Enry (Cwtchycats 'Enry 'Iggins)
Blue (HM) Bicolour
On Hold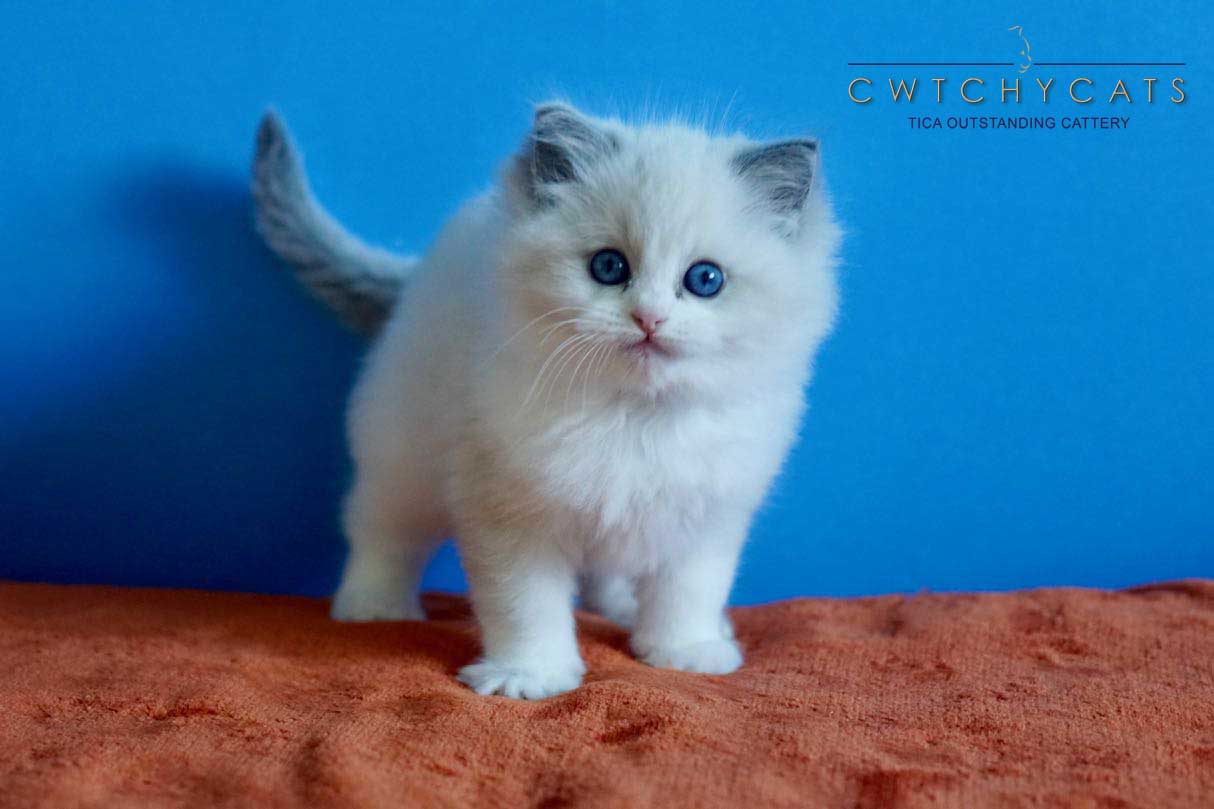 Enry - 6.5 Weeks Old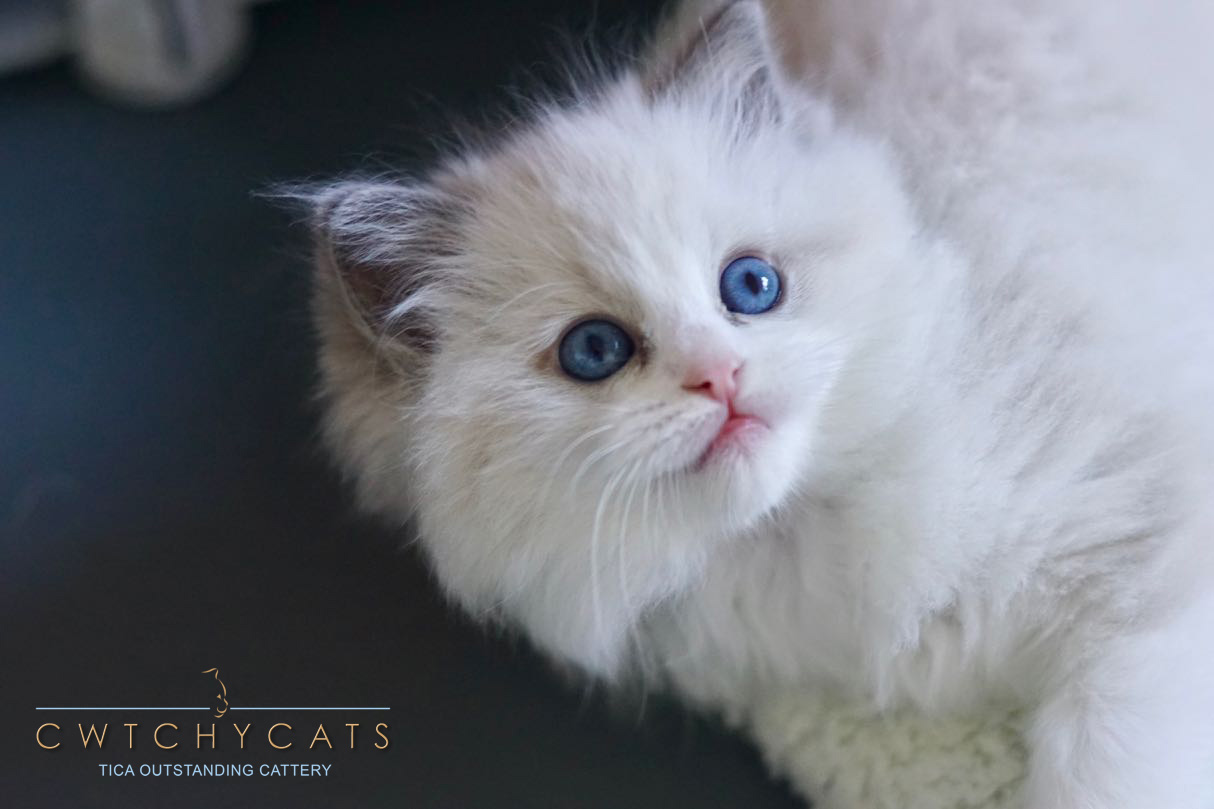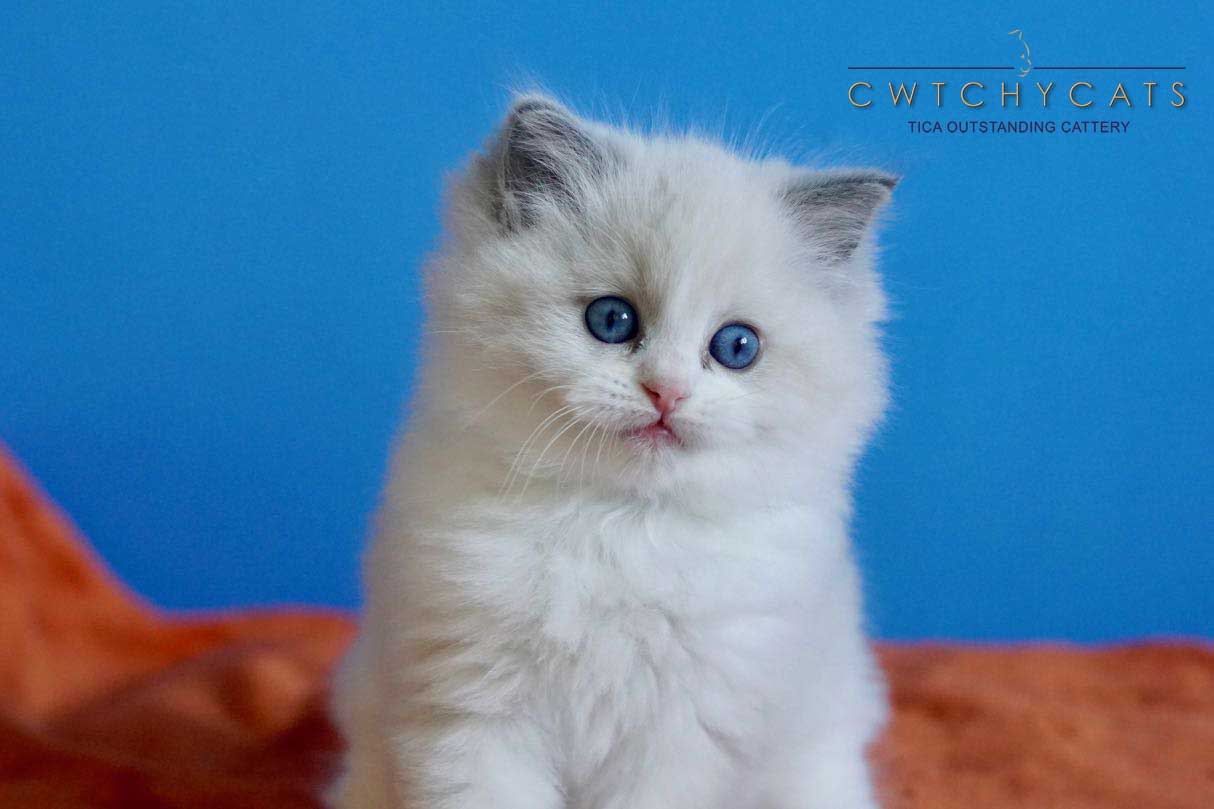 Enry - 6.5 Weeks Old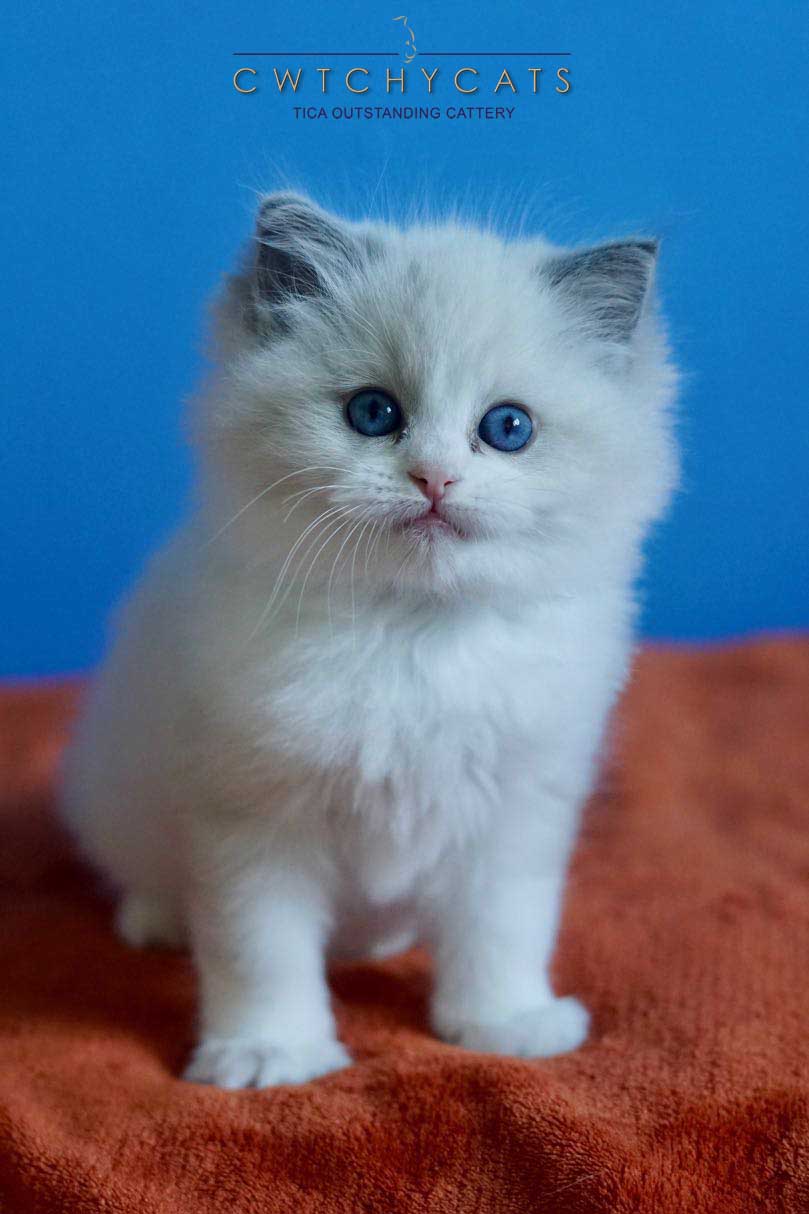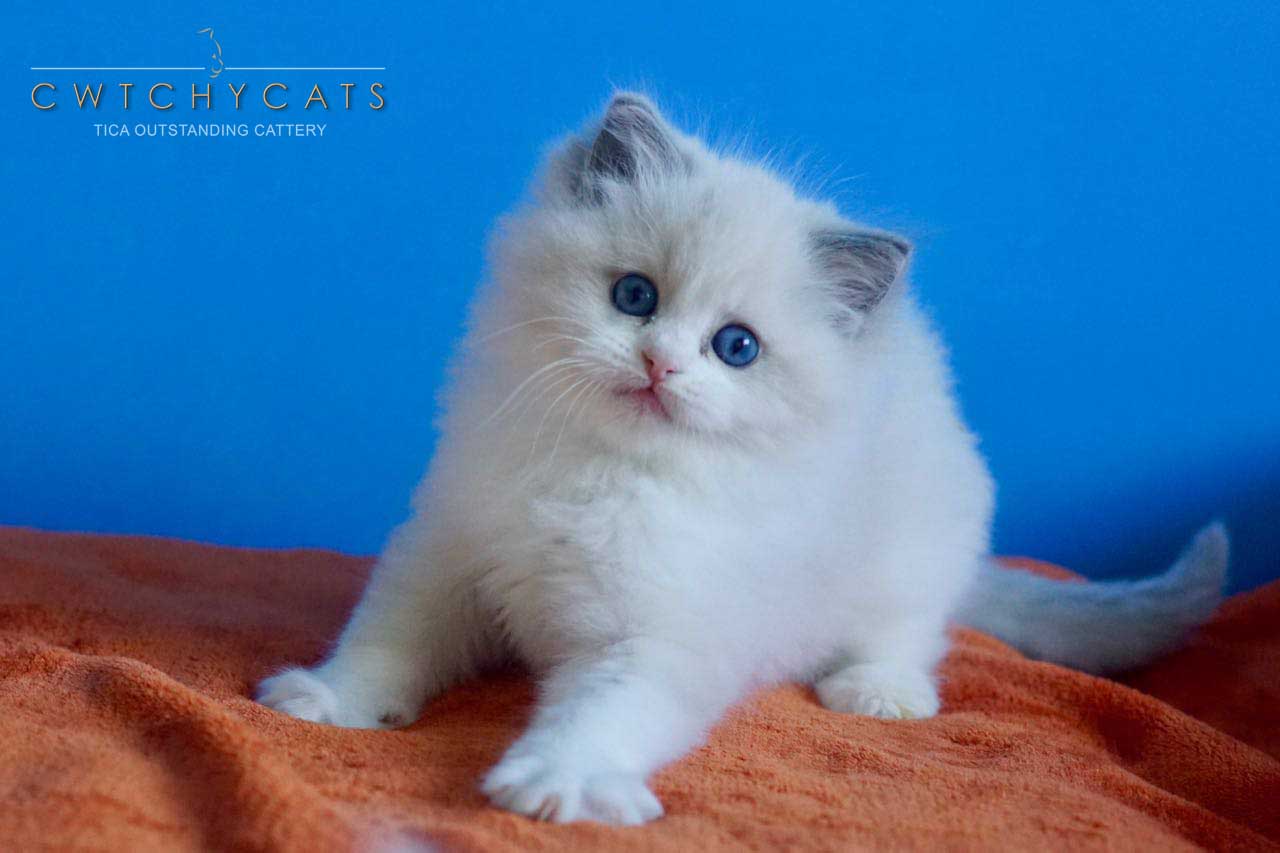 Enry - 6.5 Weeks Old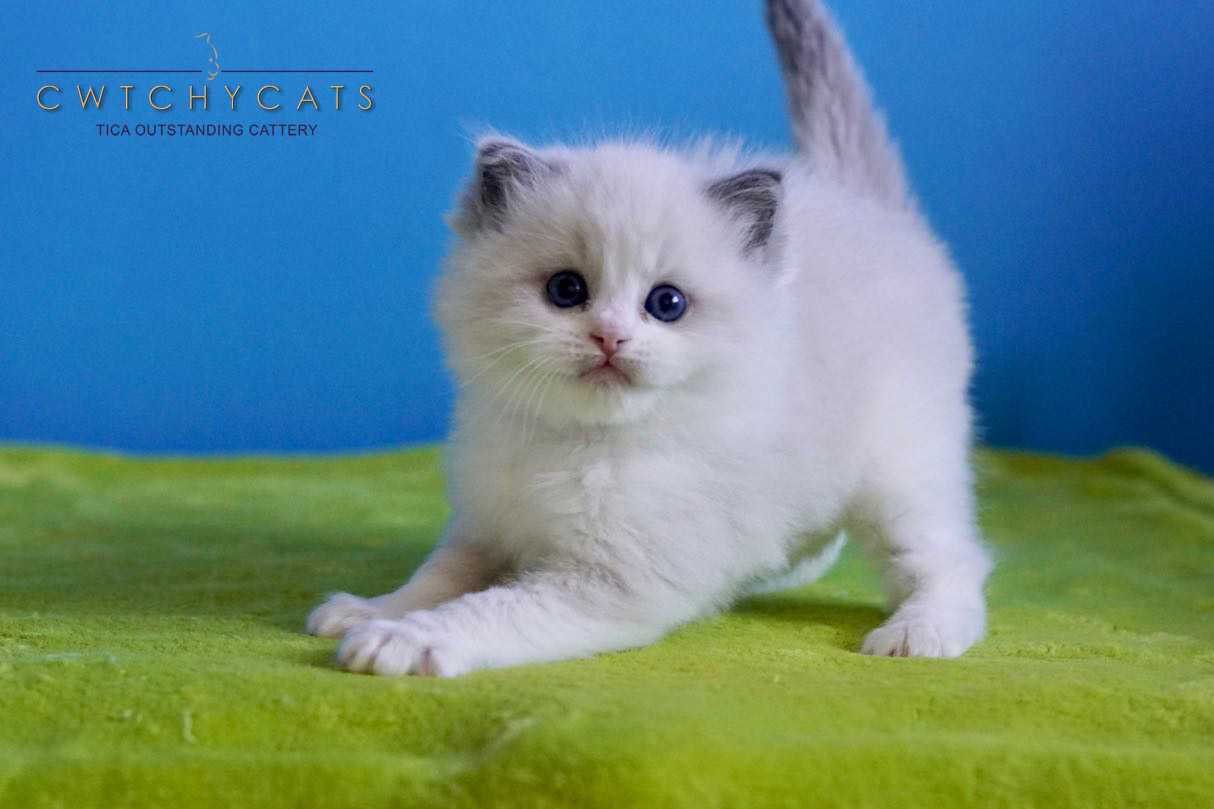 Enry - 5 Weeks Old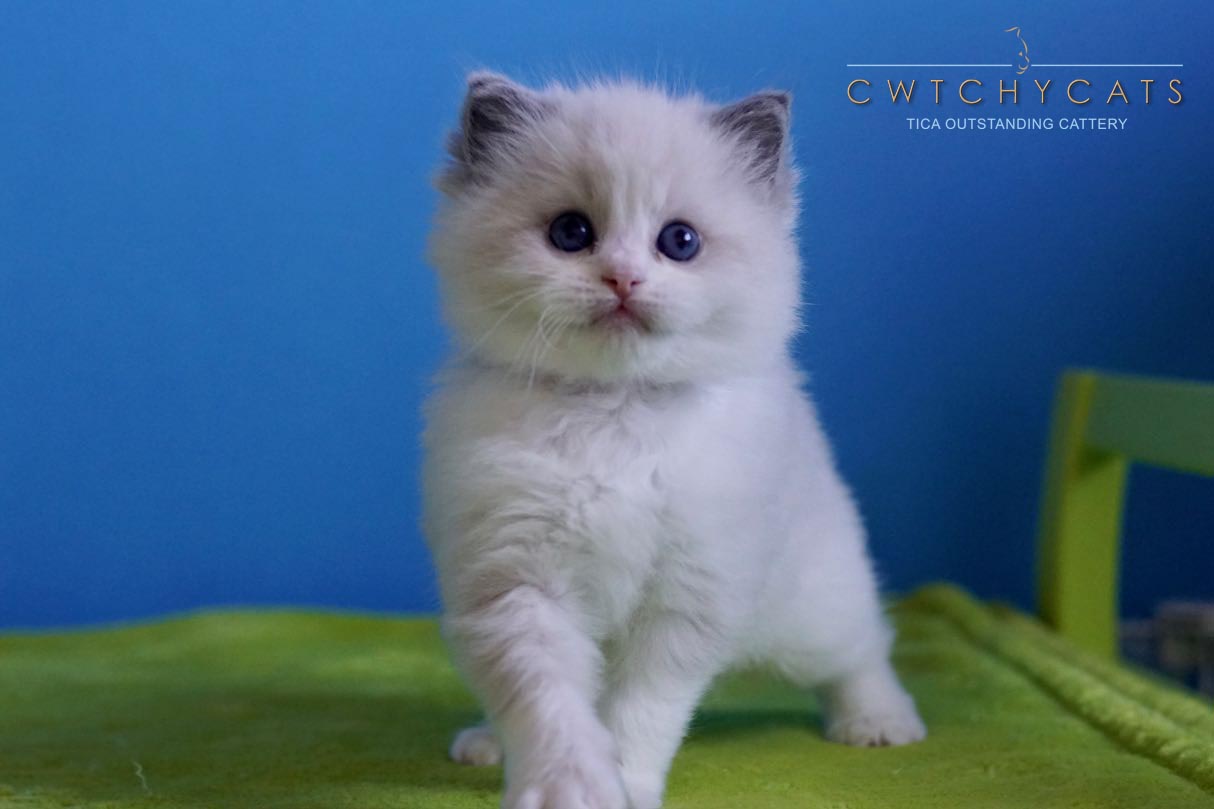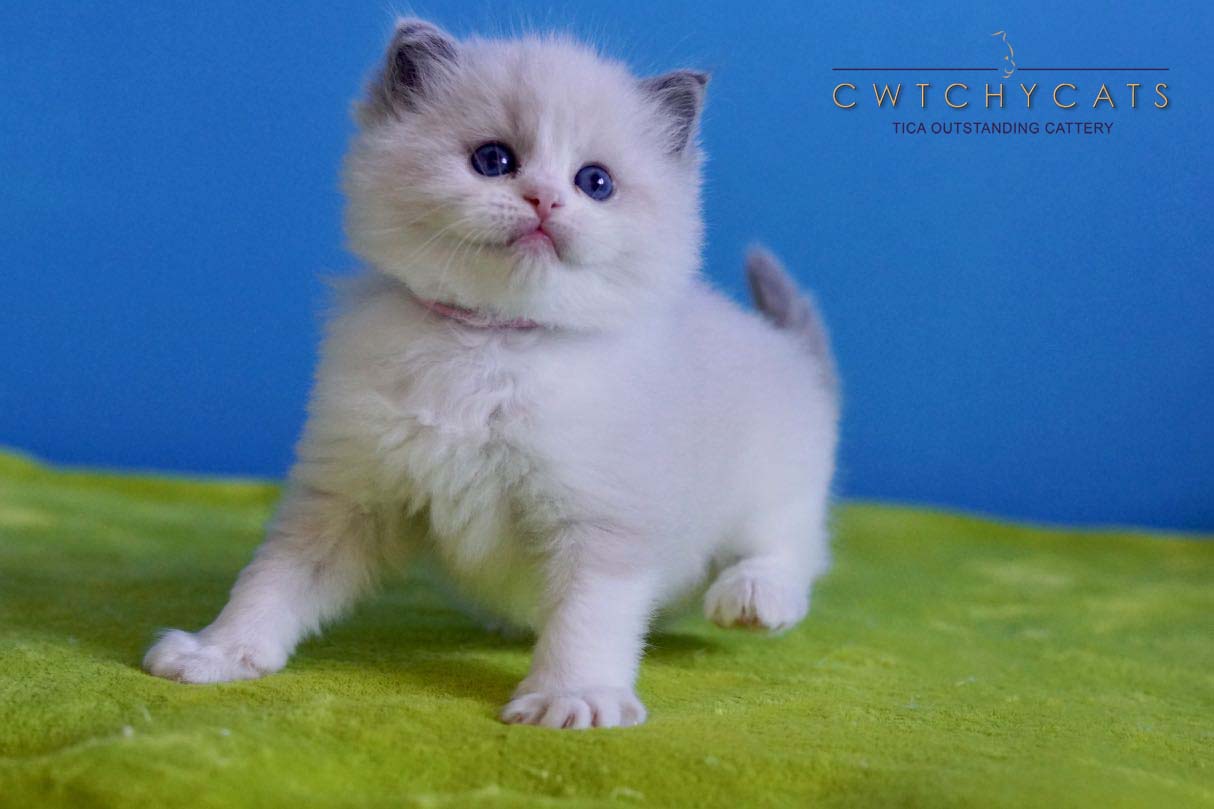 Enry - 5 Weeks Old

Enry - 4 Weeks Old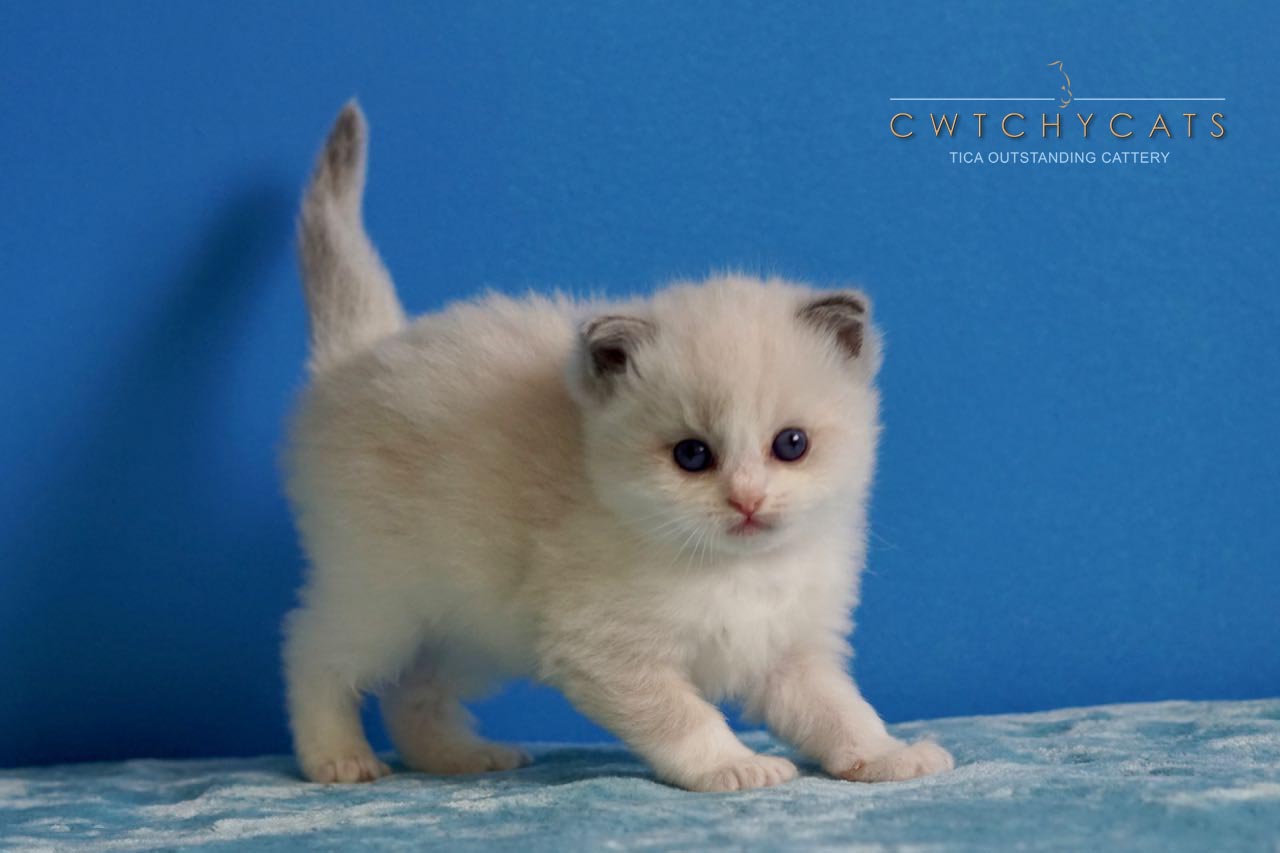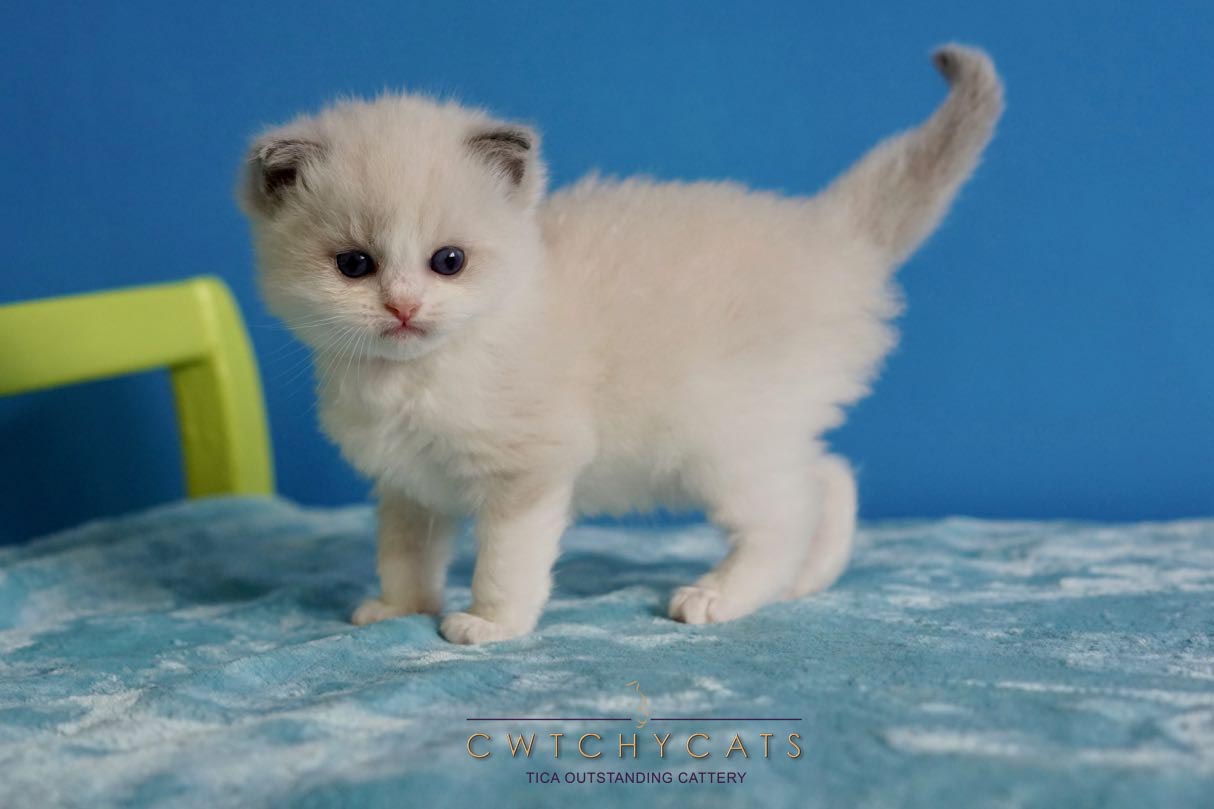 Enry - 4 Weeks Old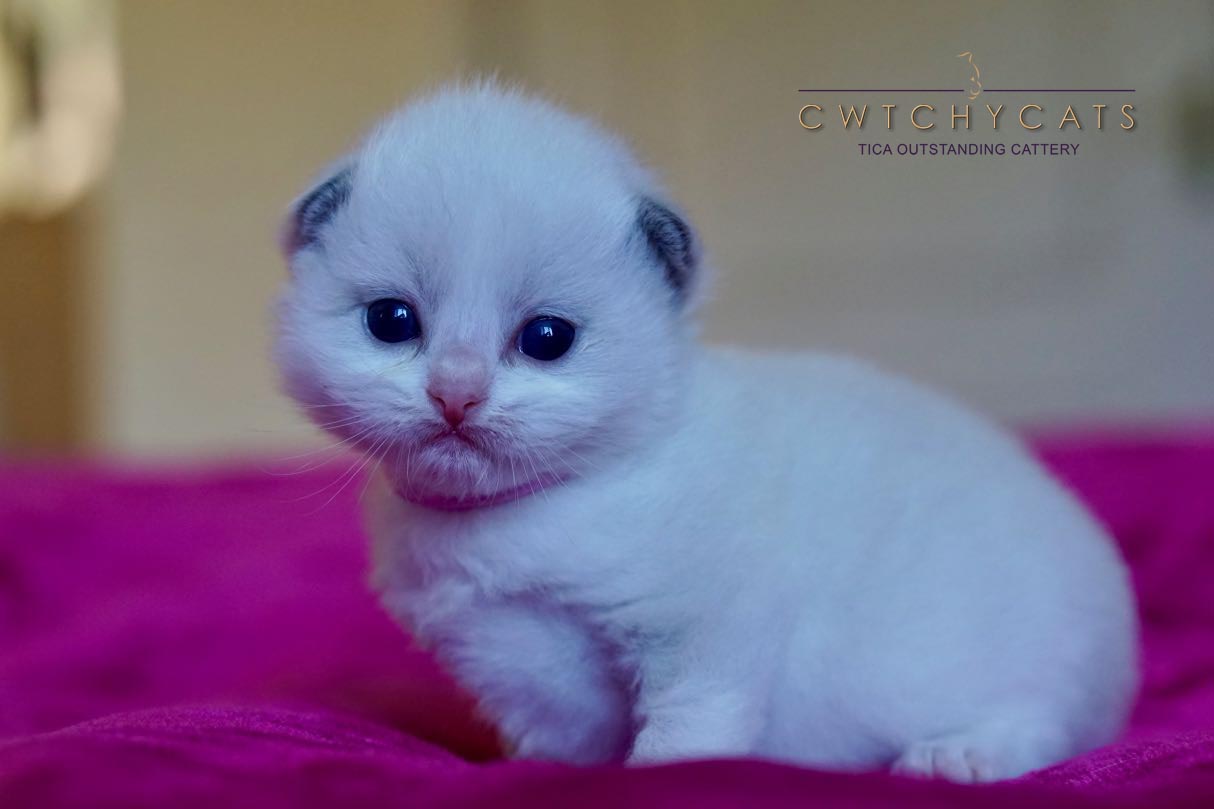 'Enry - 2.5 Weeks Old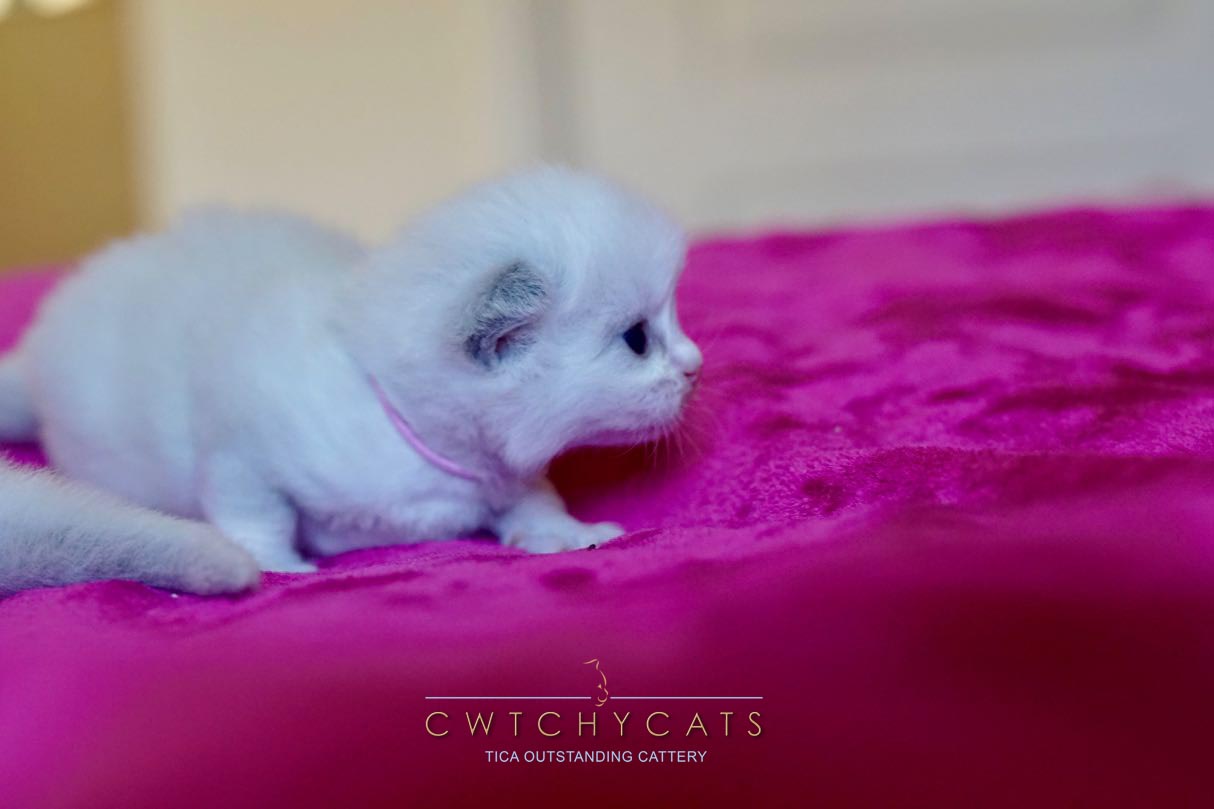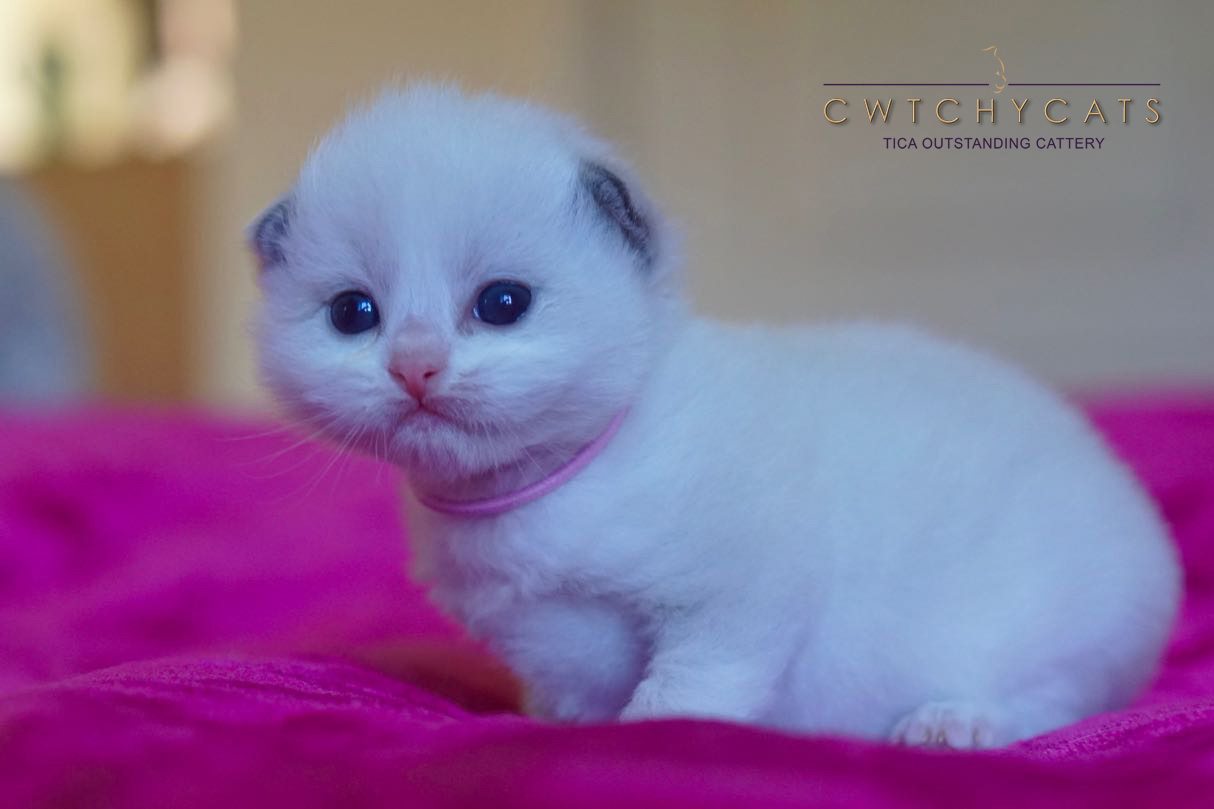 'Enry - 2.5 Weeks Old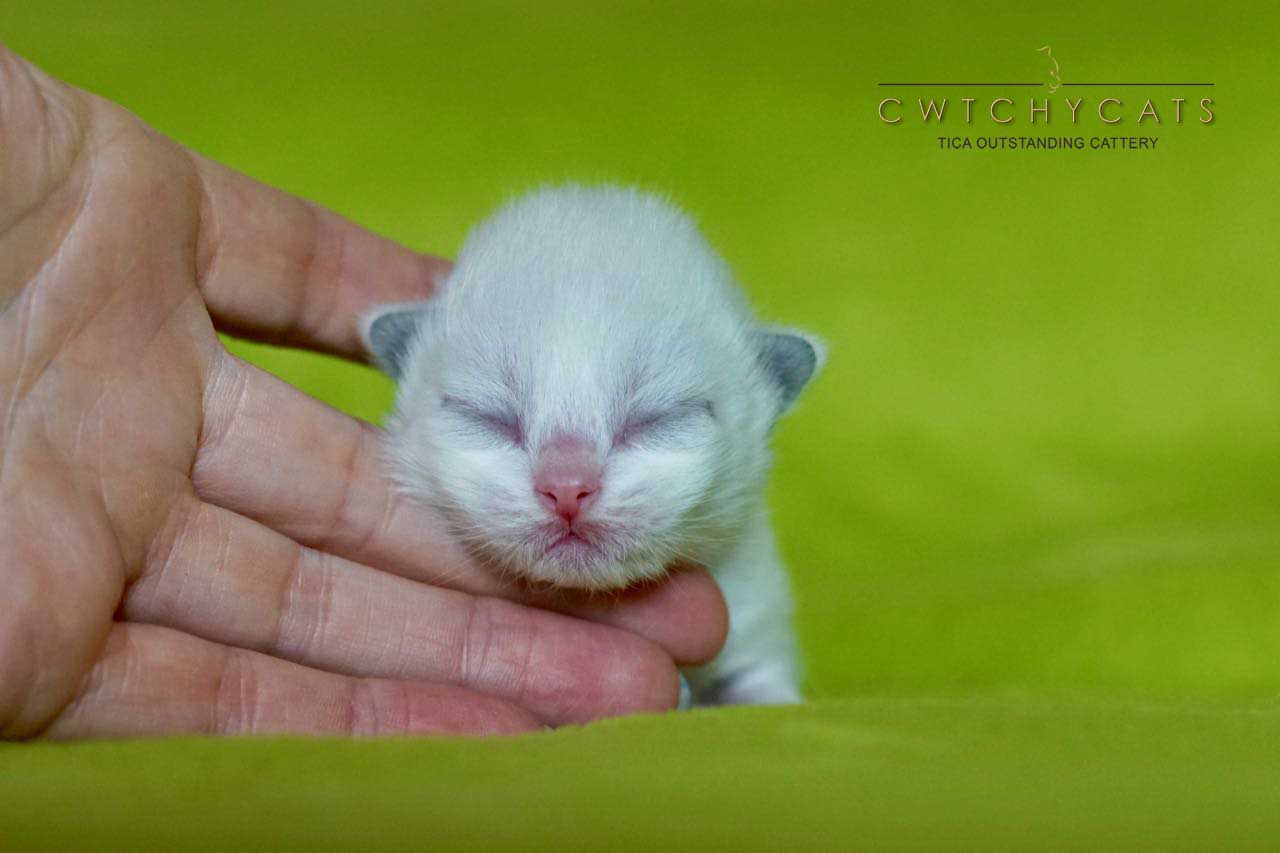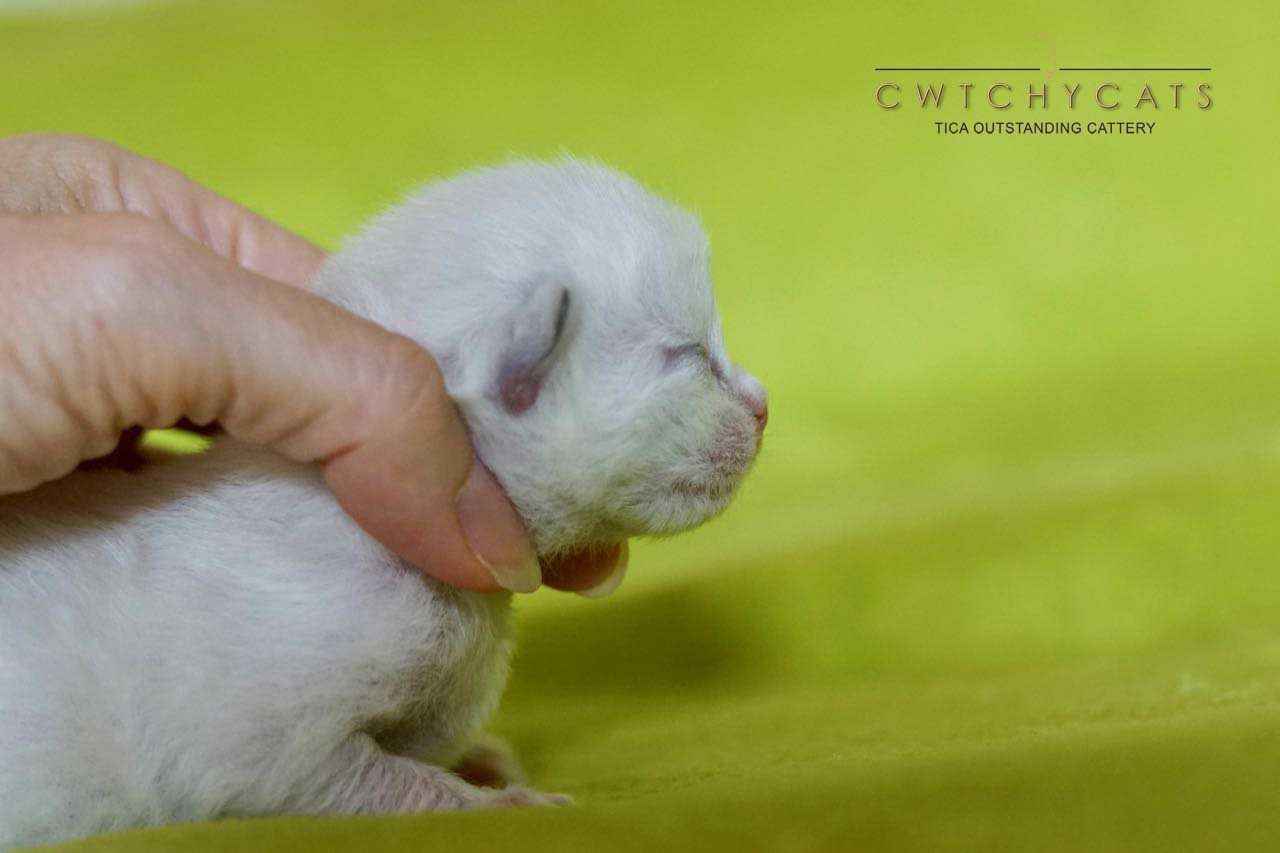 'Enry - 1 Week Old
Boy 2 : Gold Collar
Hugh (Cwtchycats Colonel Hugh Pickering)
Seal (HM) Bicolour
RESERVED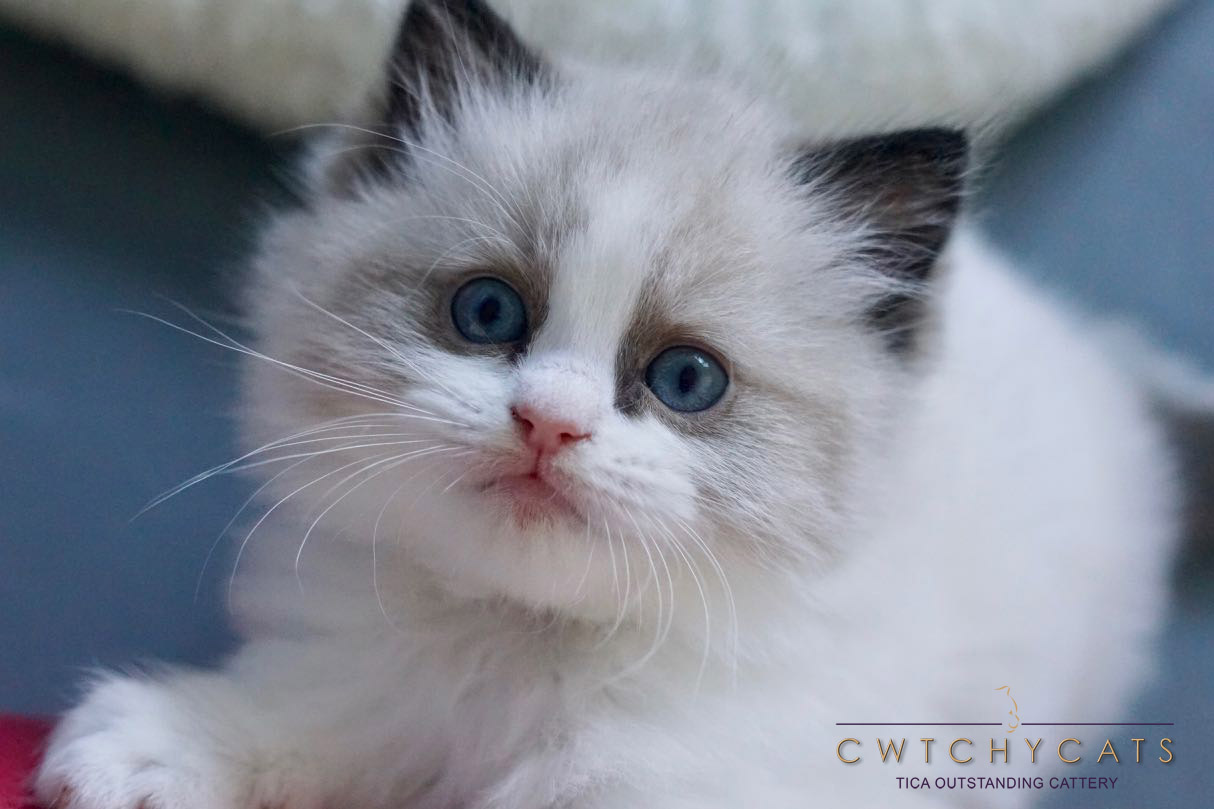 Hugh - 6.5 Weeks Old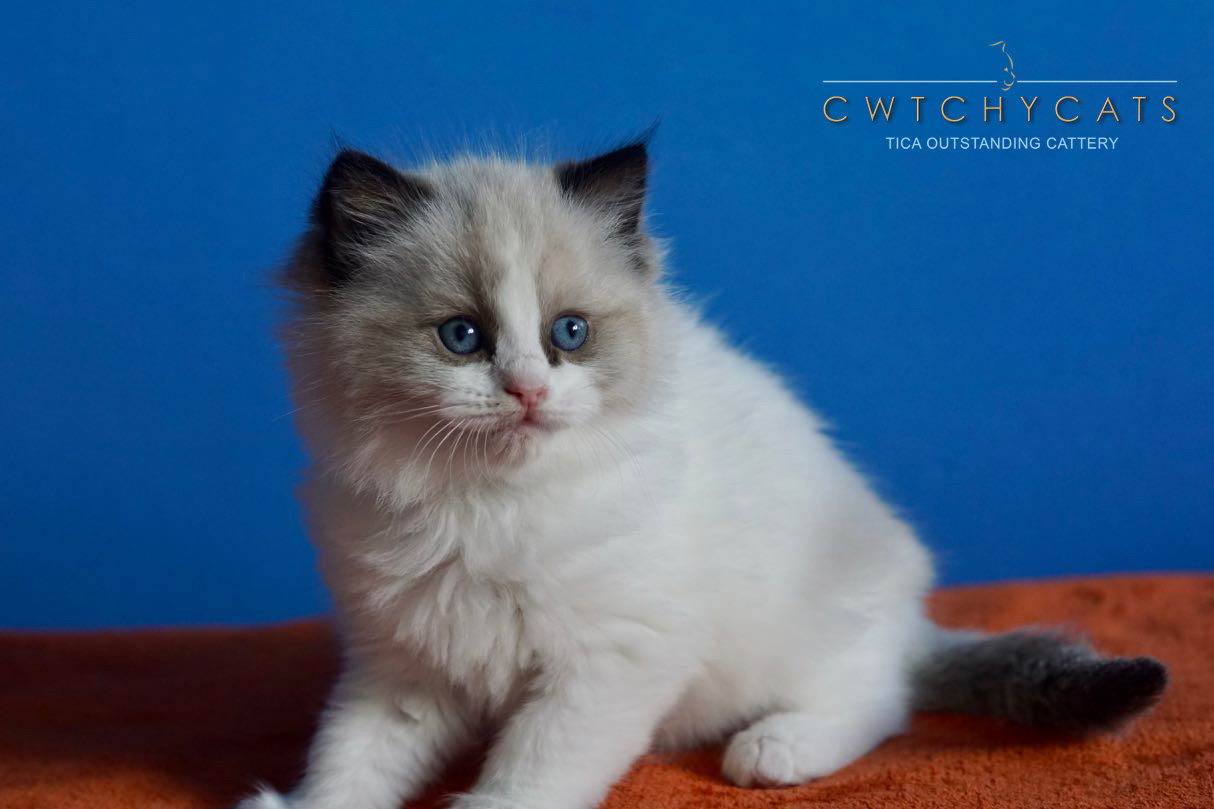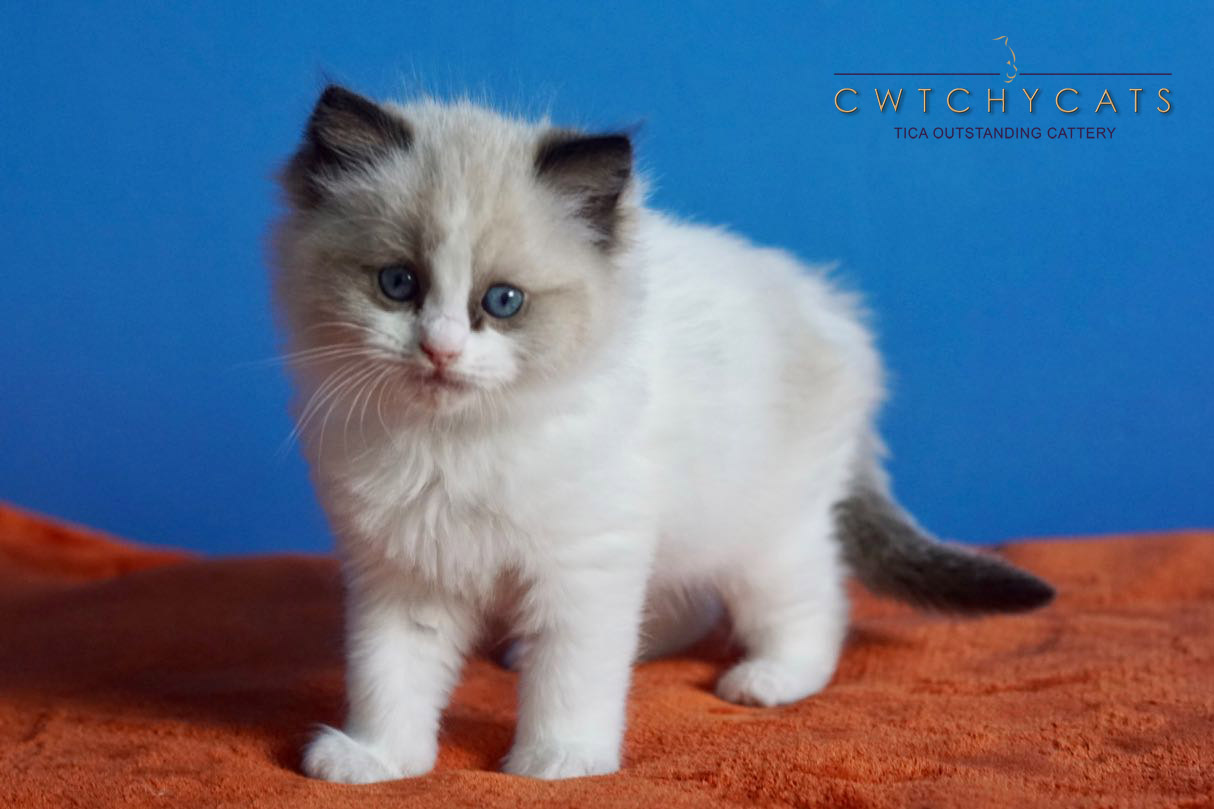 Hugh - 6.5 Weeks Old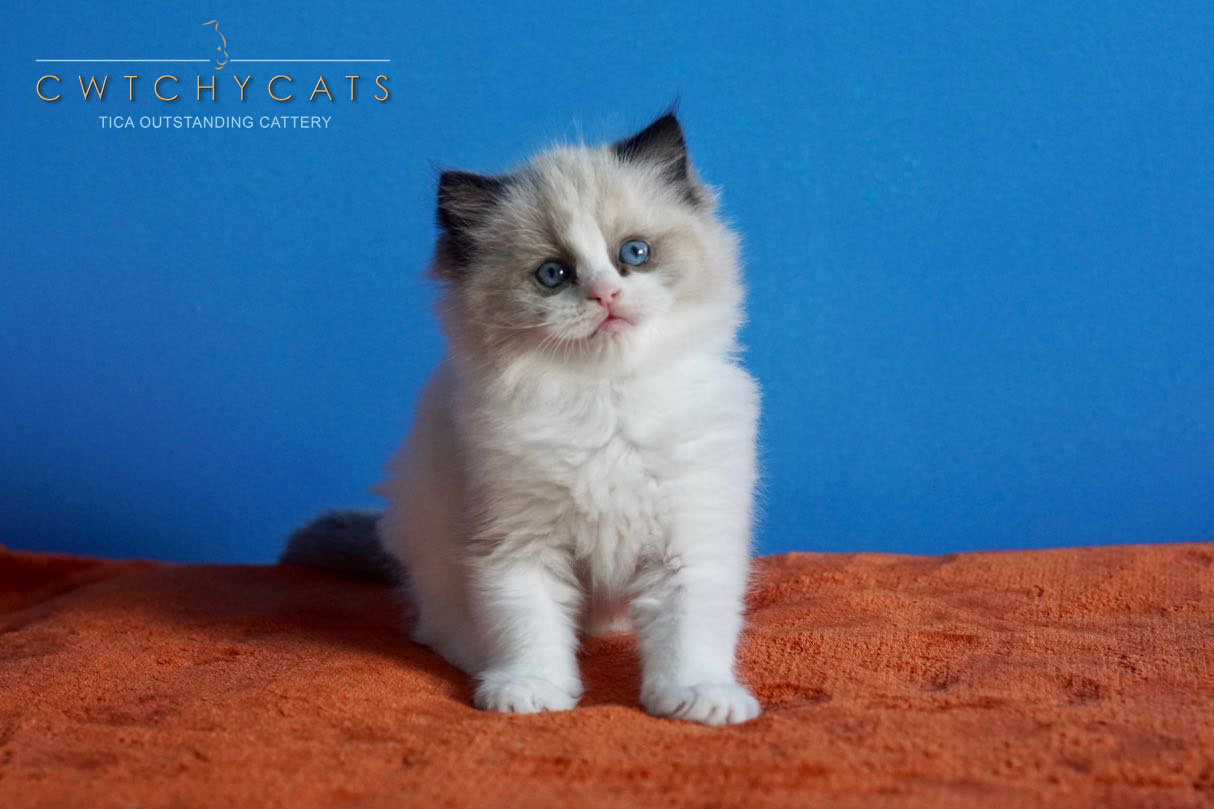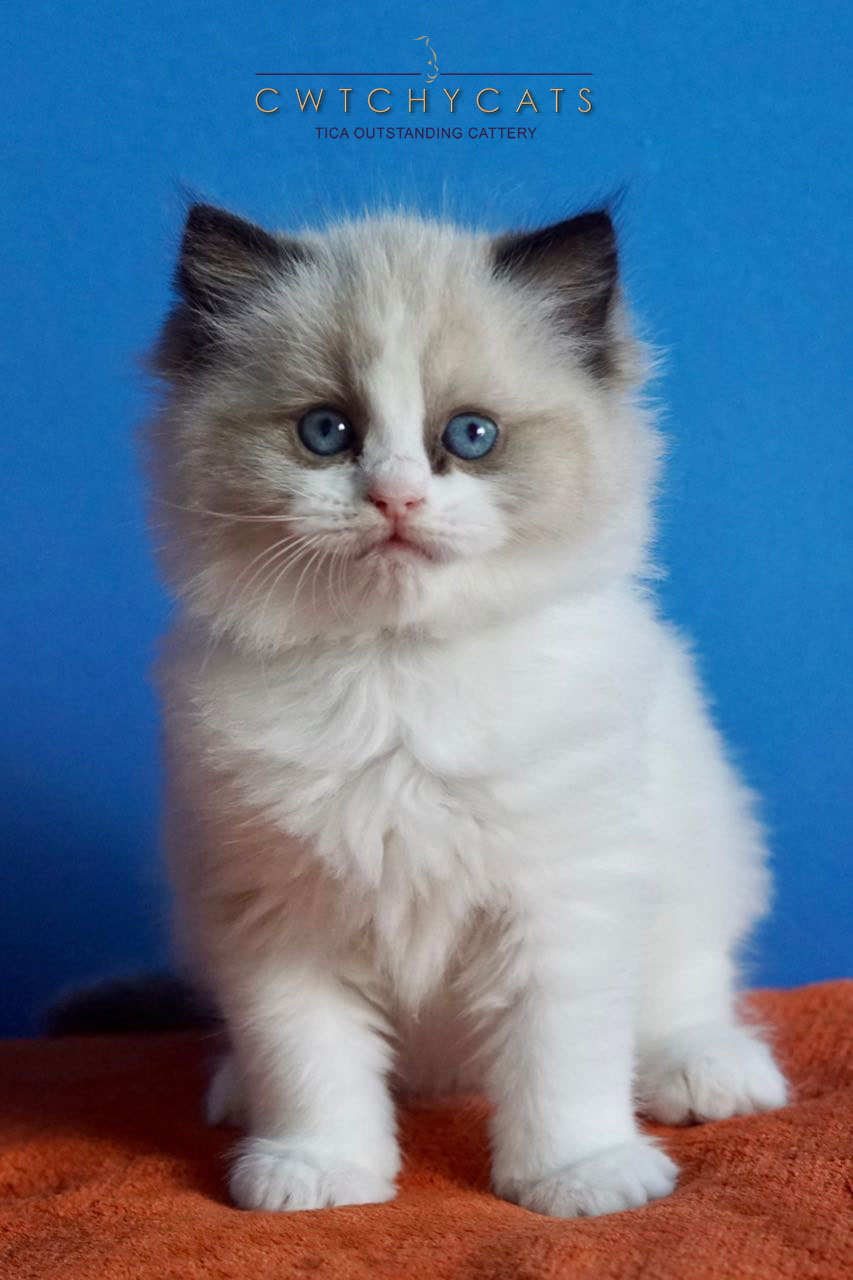 Hugh - 6.5 Weeks Old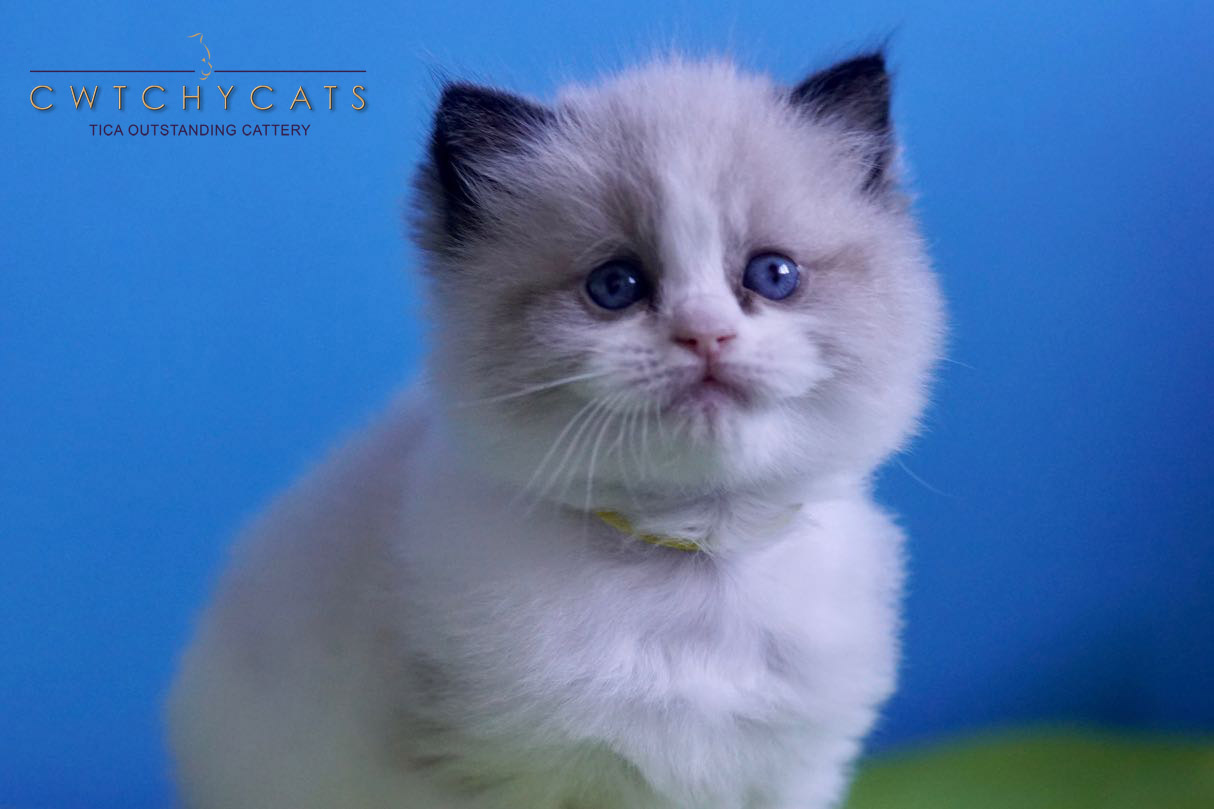 Hugh - 5 Weeks Old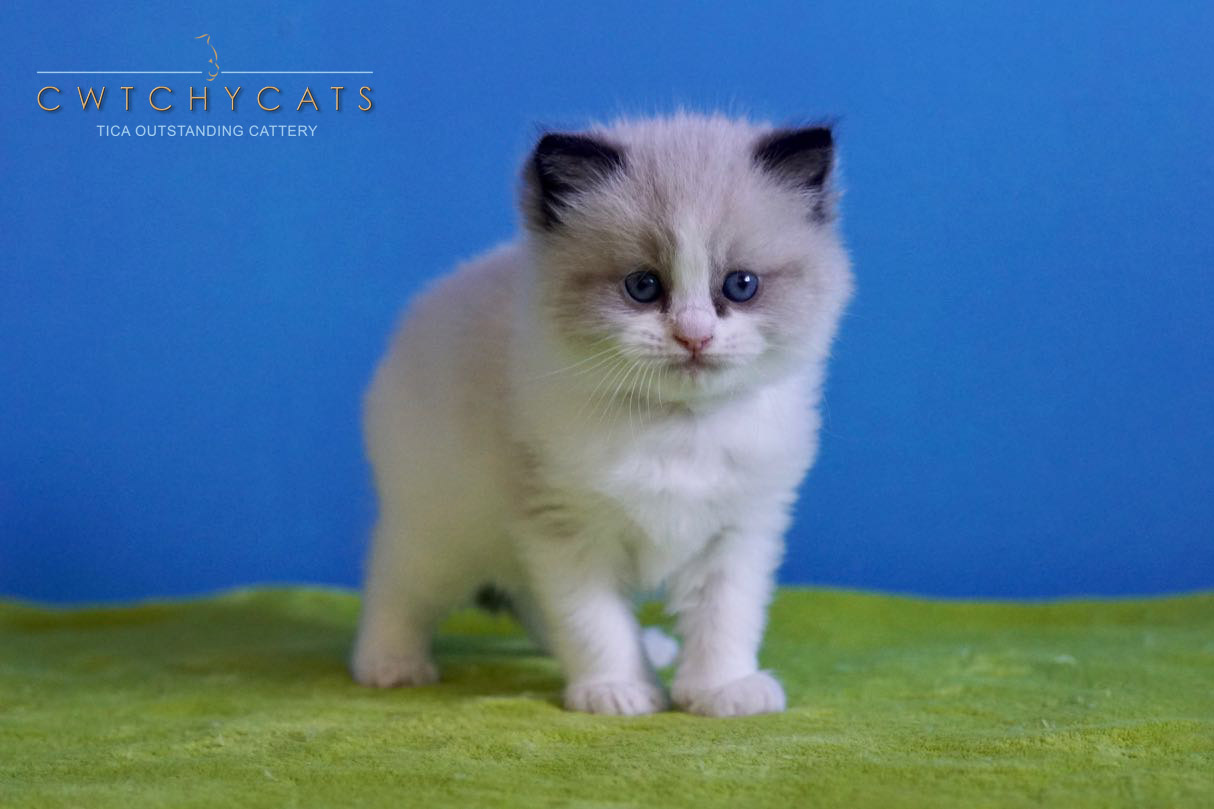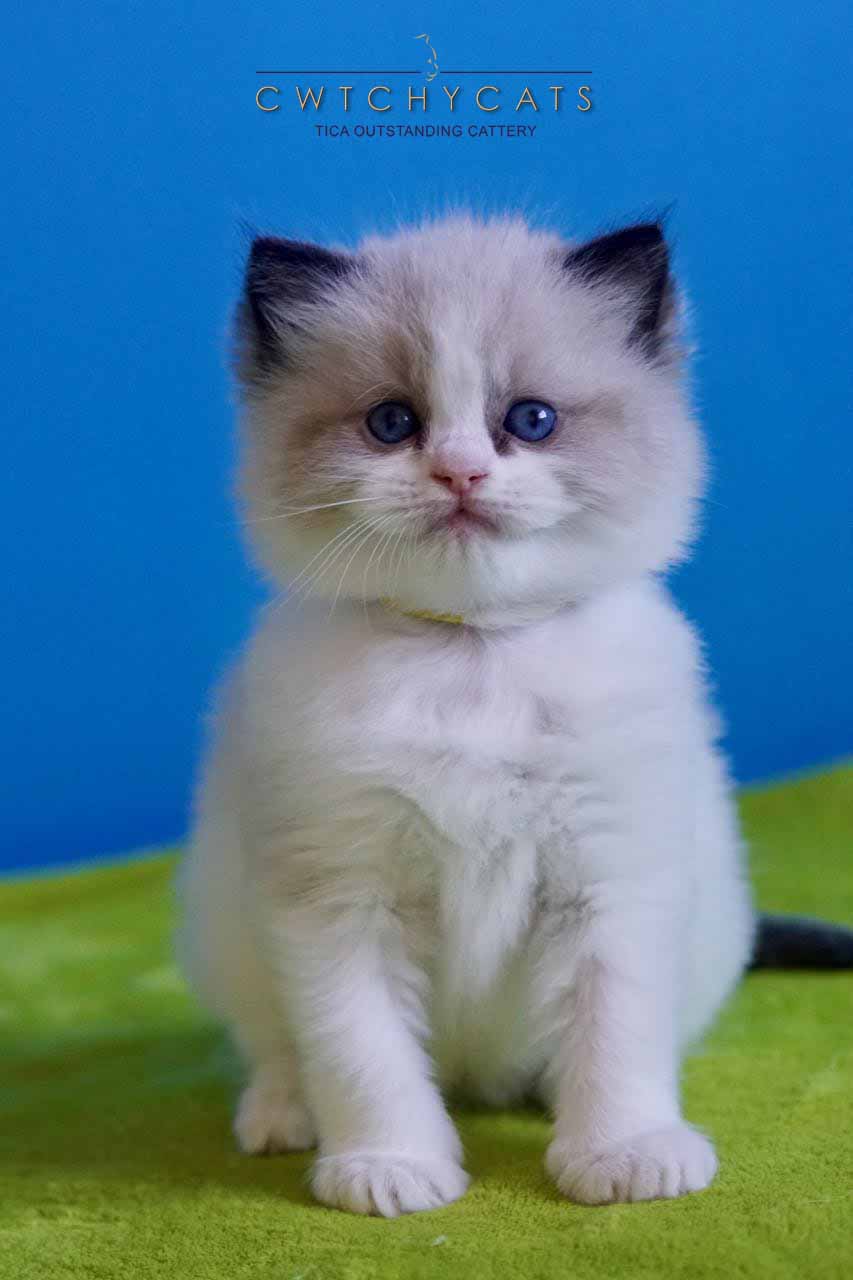 Hugh - 5 Weeks Old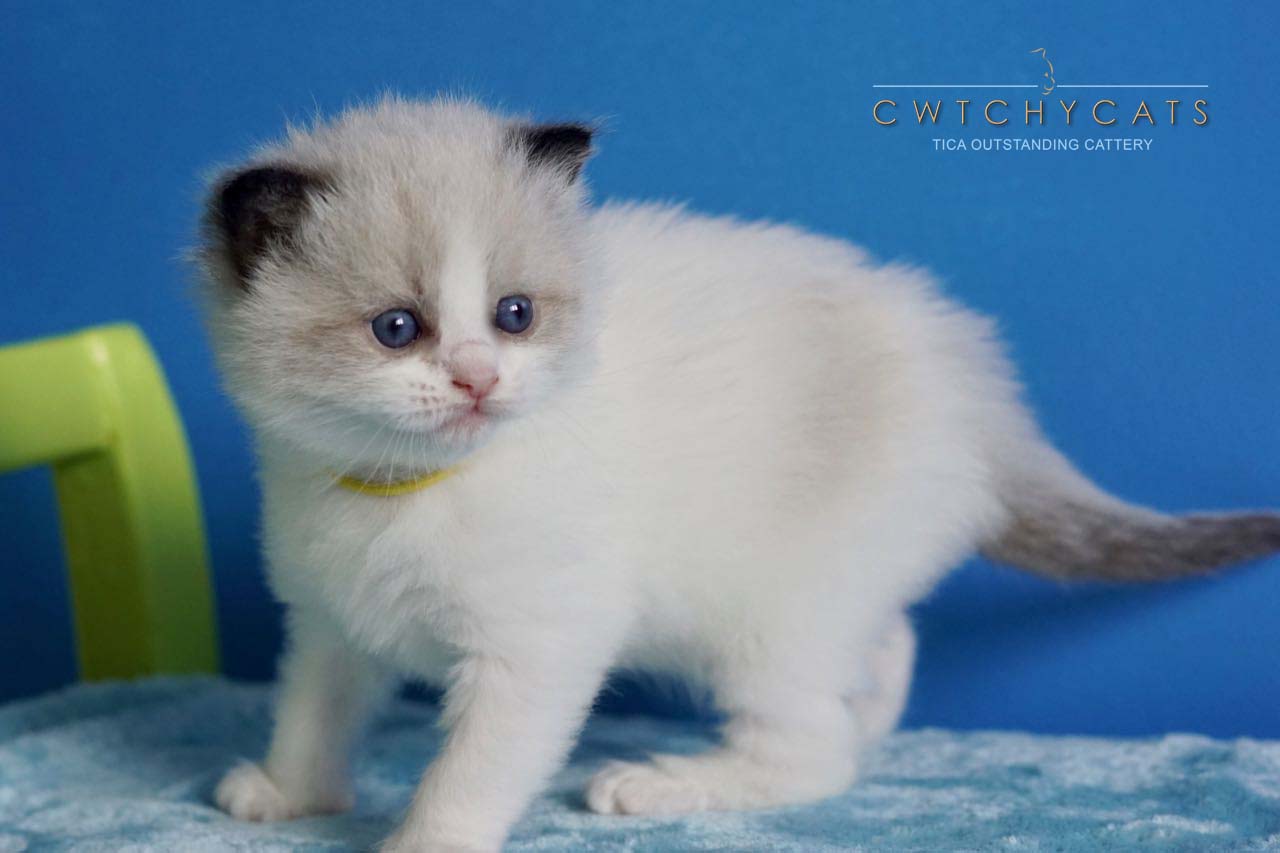 Hugh - 4 Weeks Old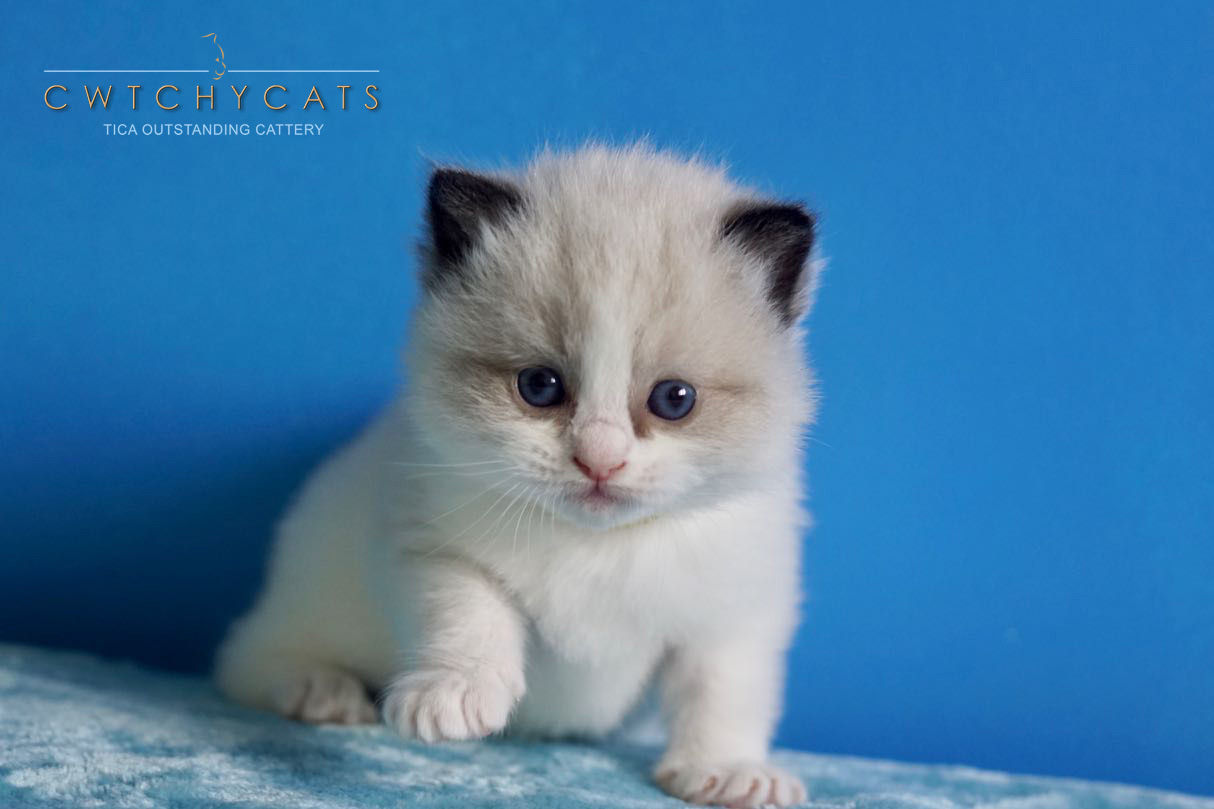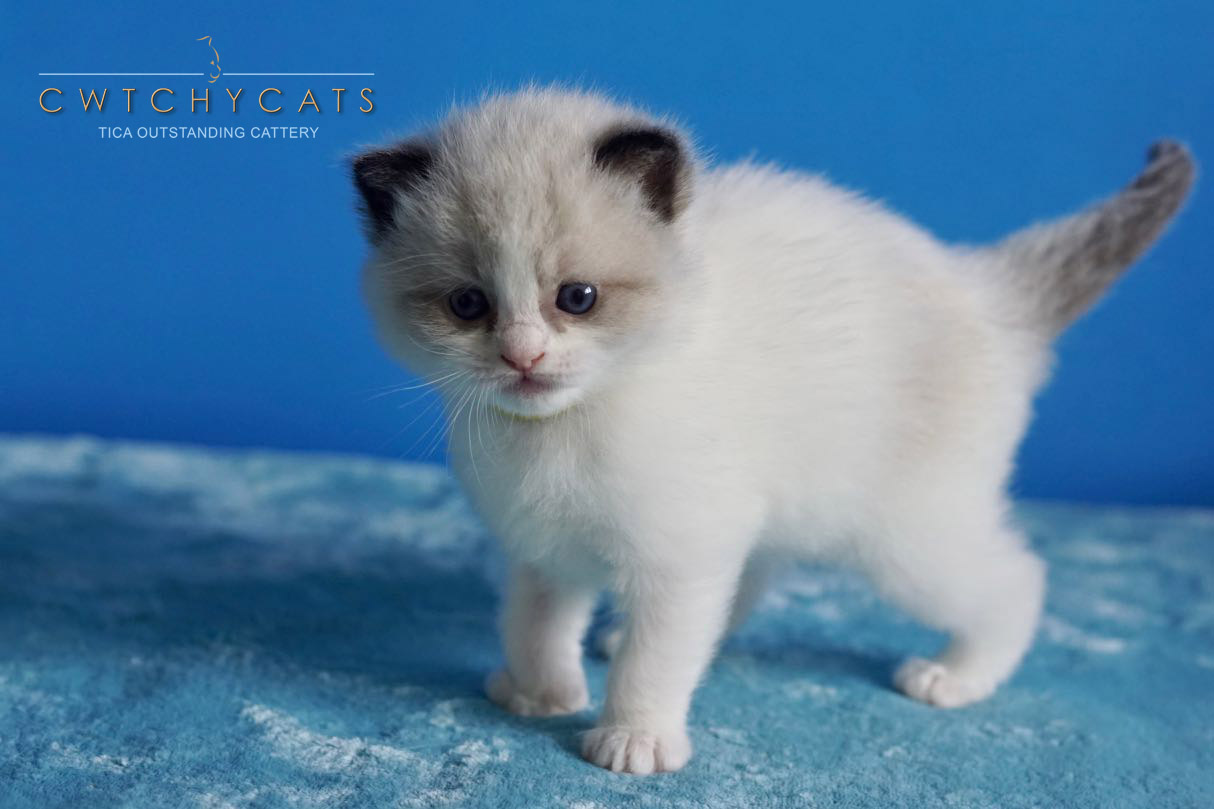 Hugh - 4 Weeks Old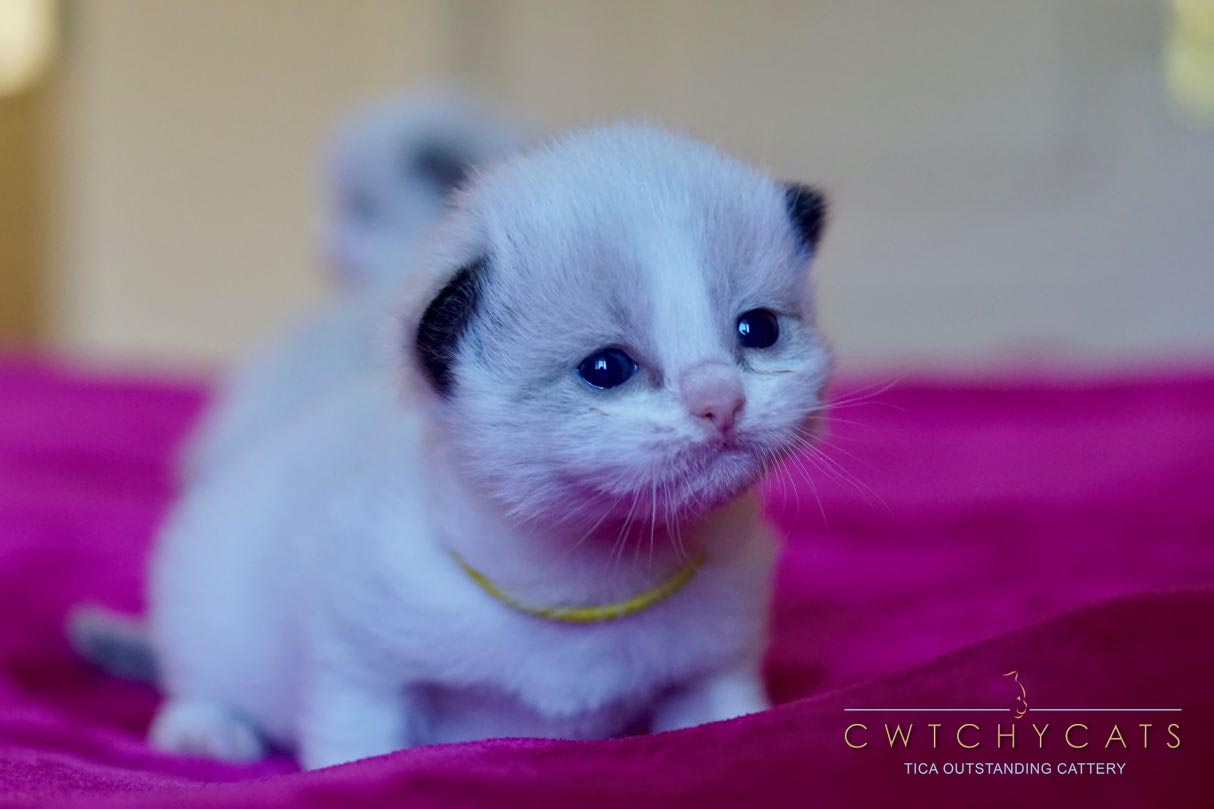 Hugh - 2.5 Weeks Old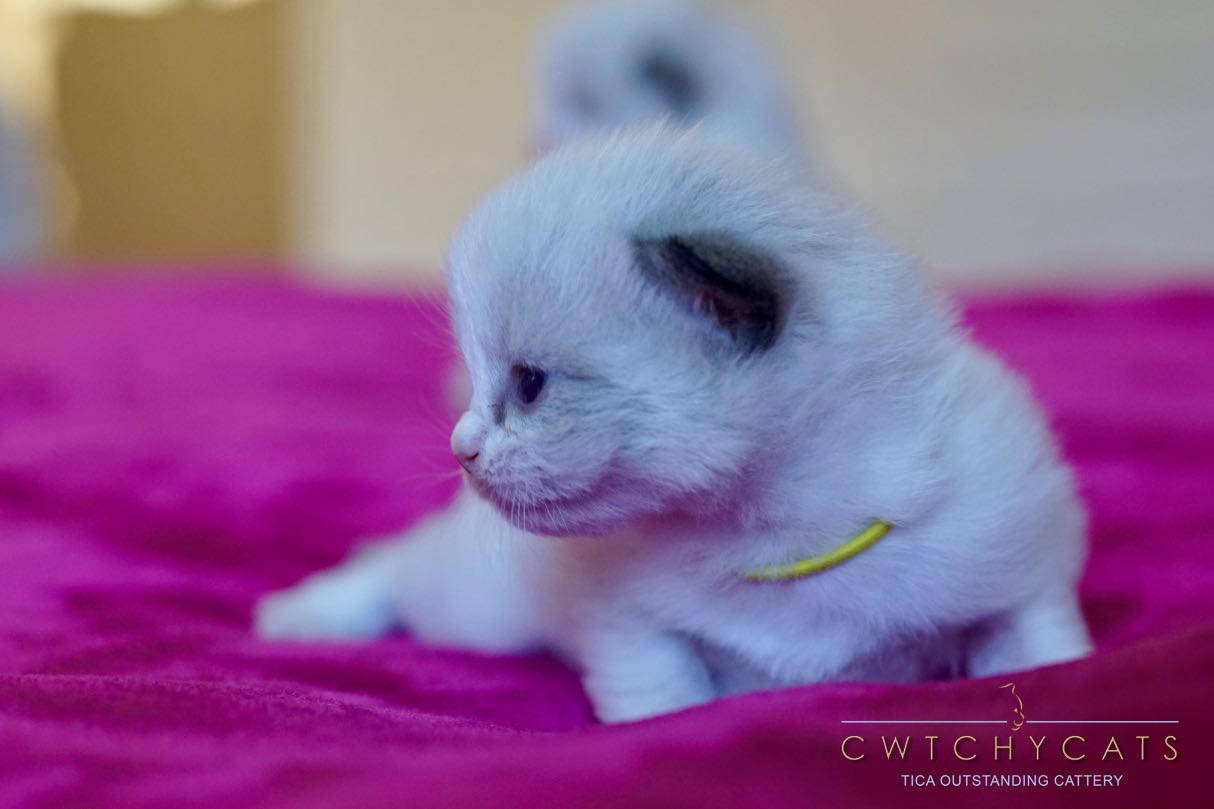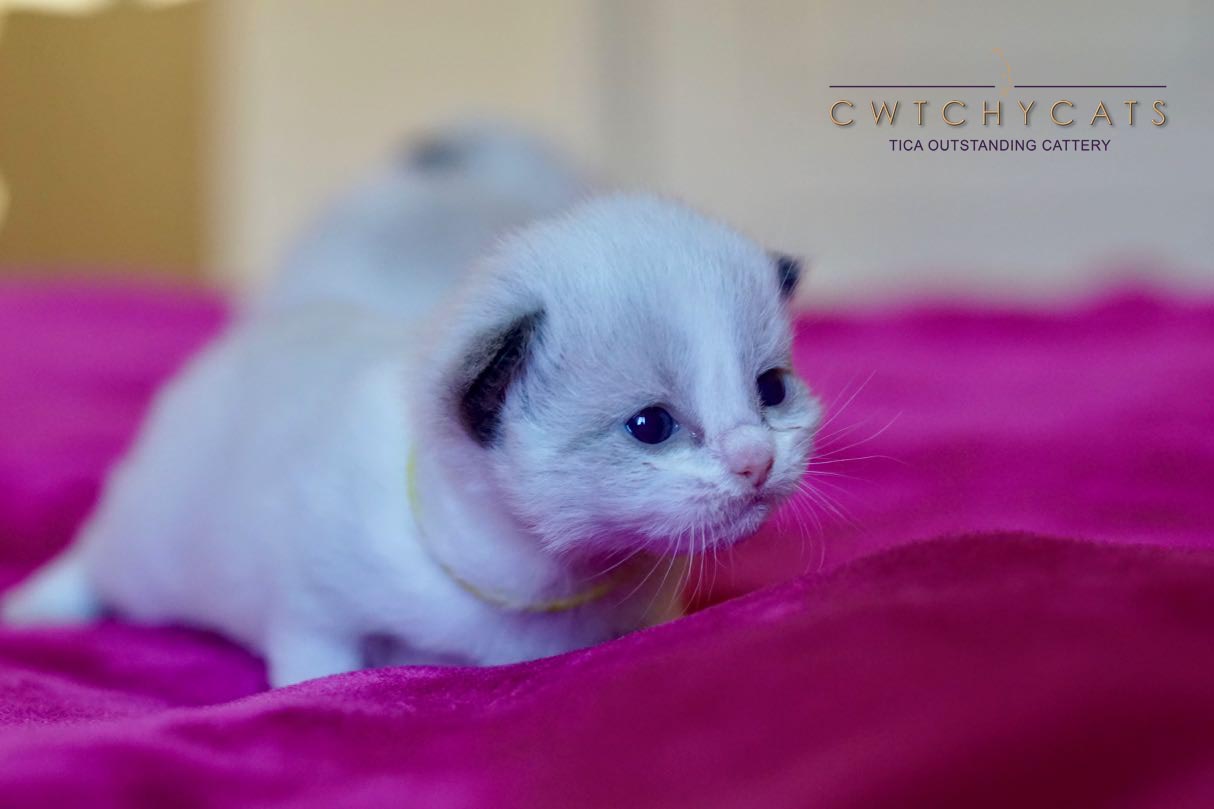 Hugh - 2.5 Weeks Old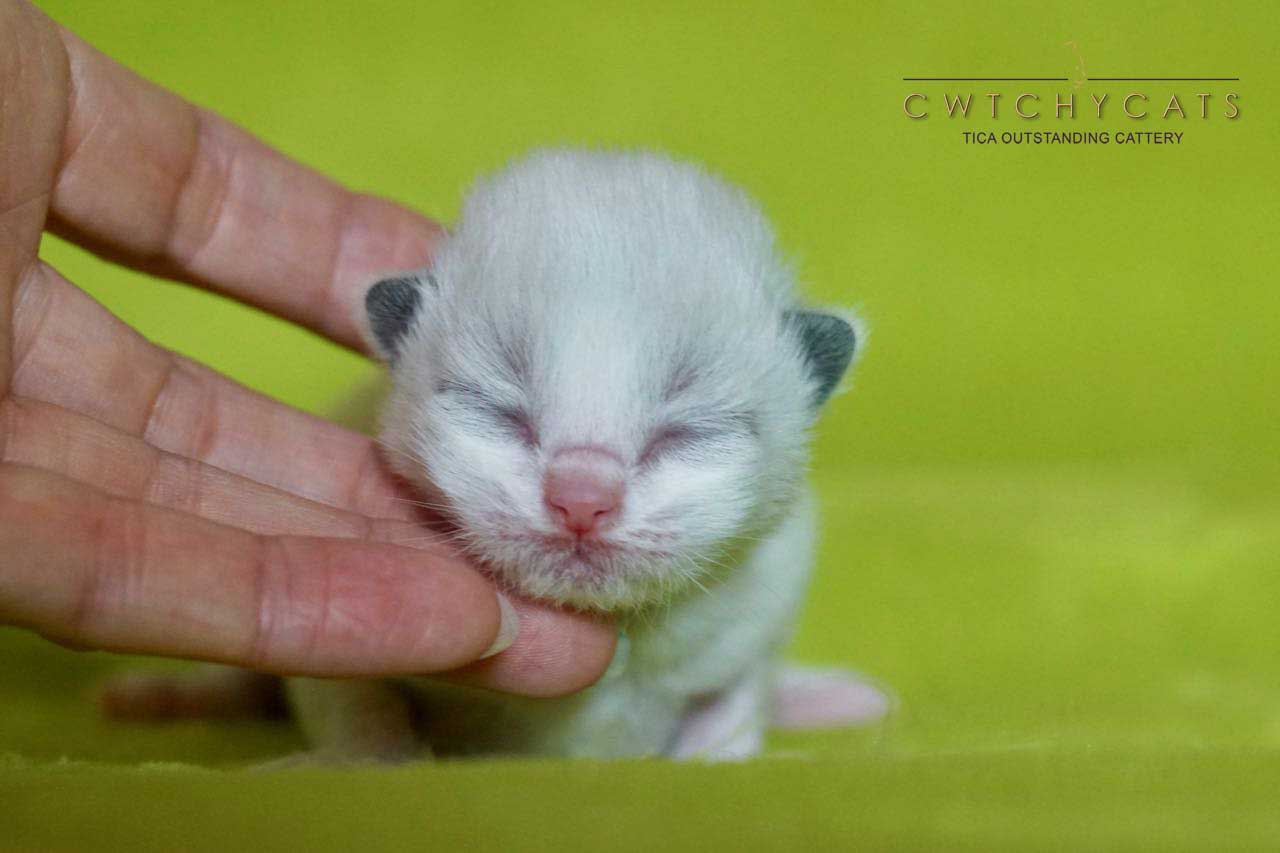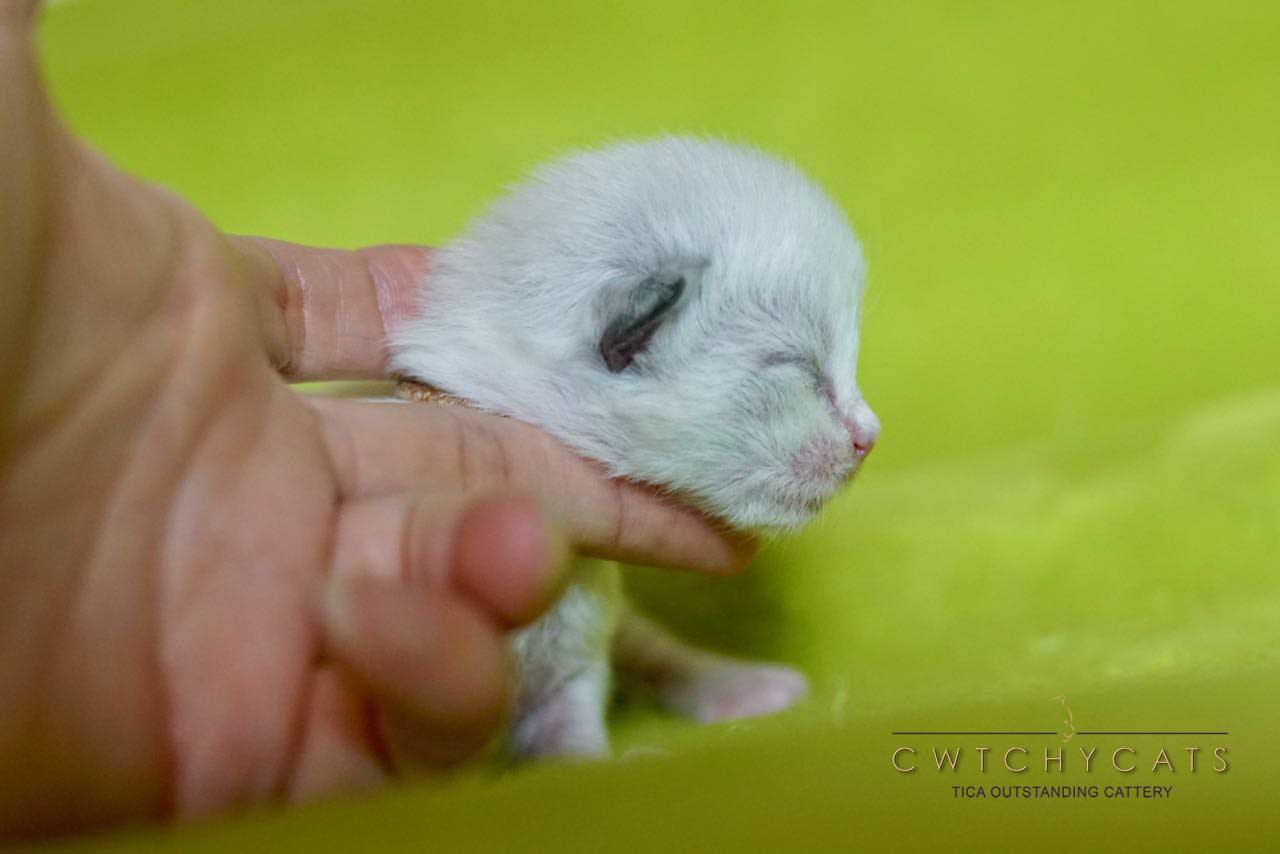 Hugh - 1 Week Old
Boy 3 : Red Collar
Alfie (Cwtchycats Alfred Doolittle)
Seal (HM) Bicolour
RESERVED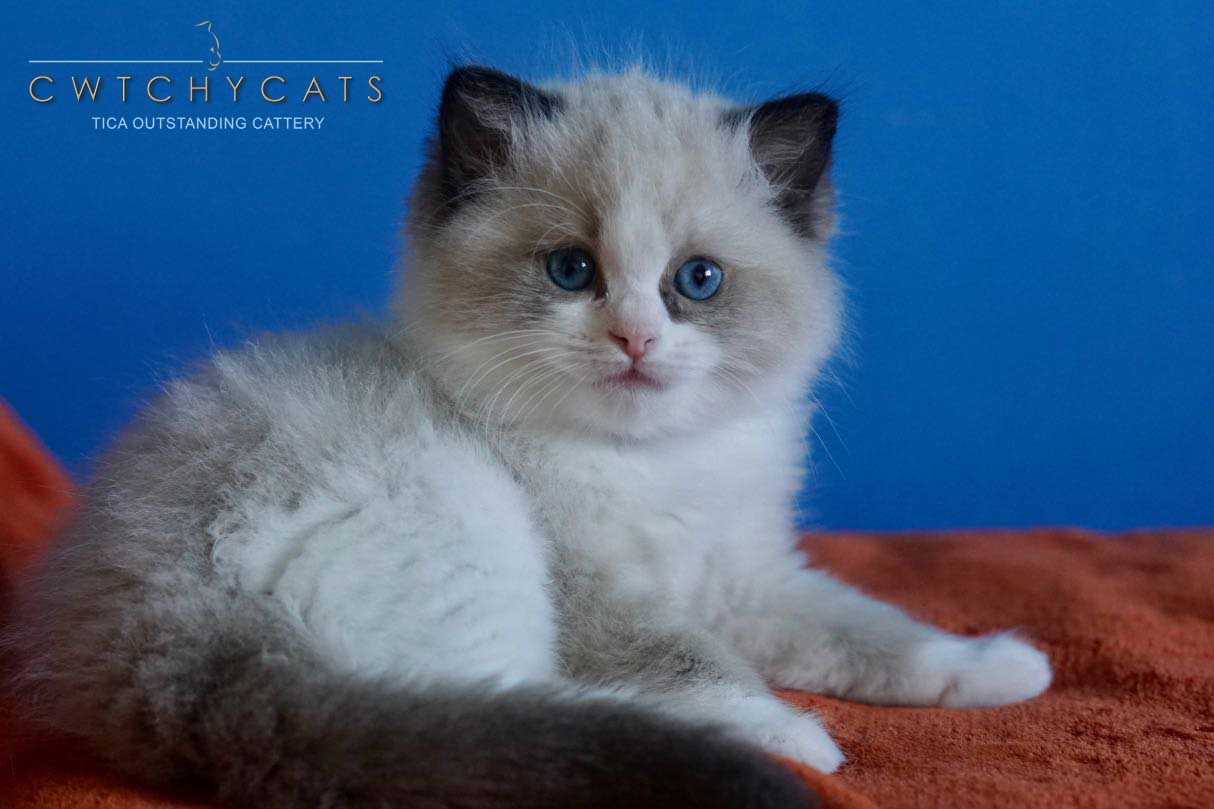 Alfie - 6.5 Weeks Old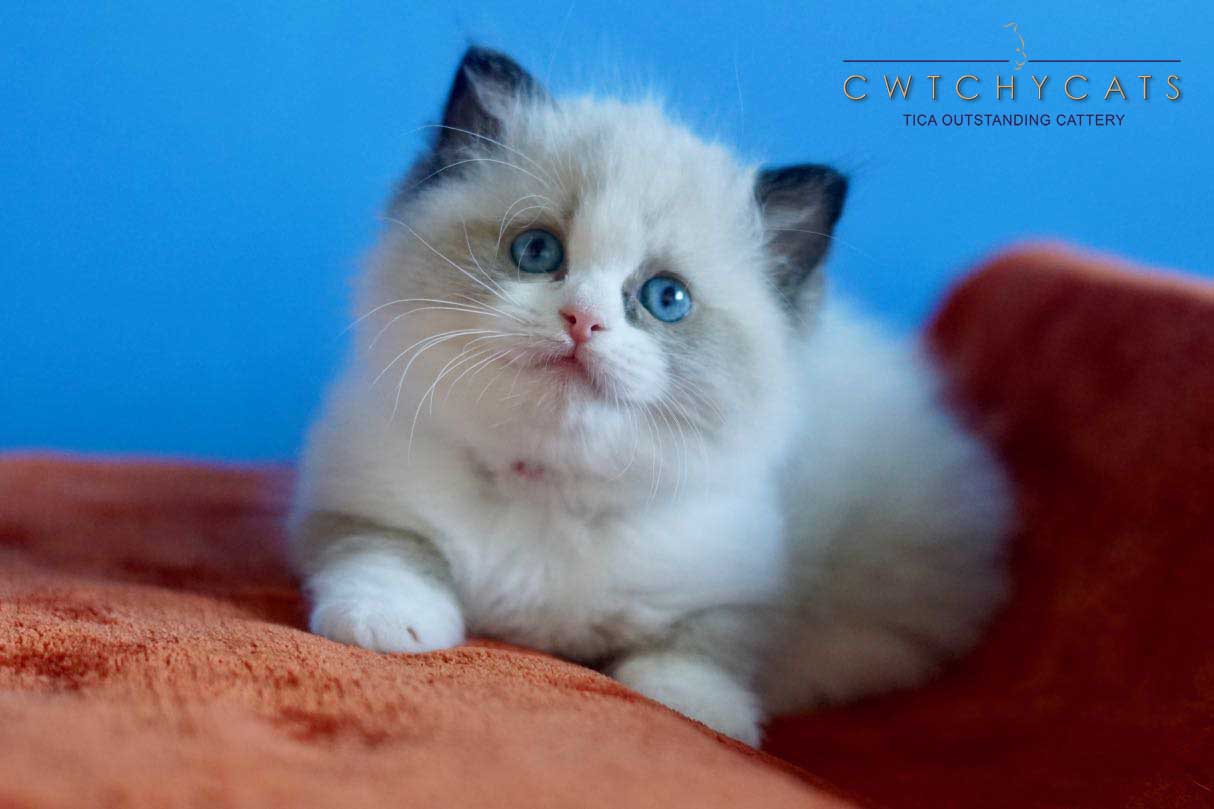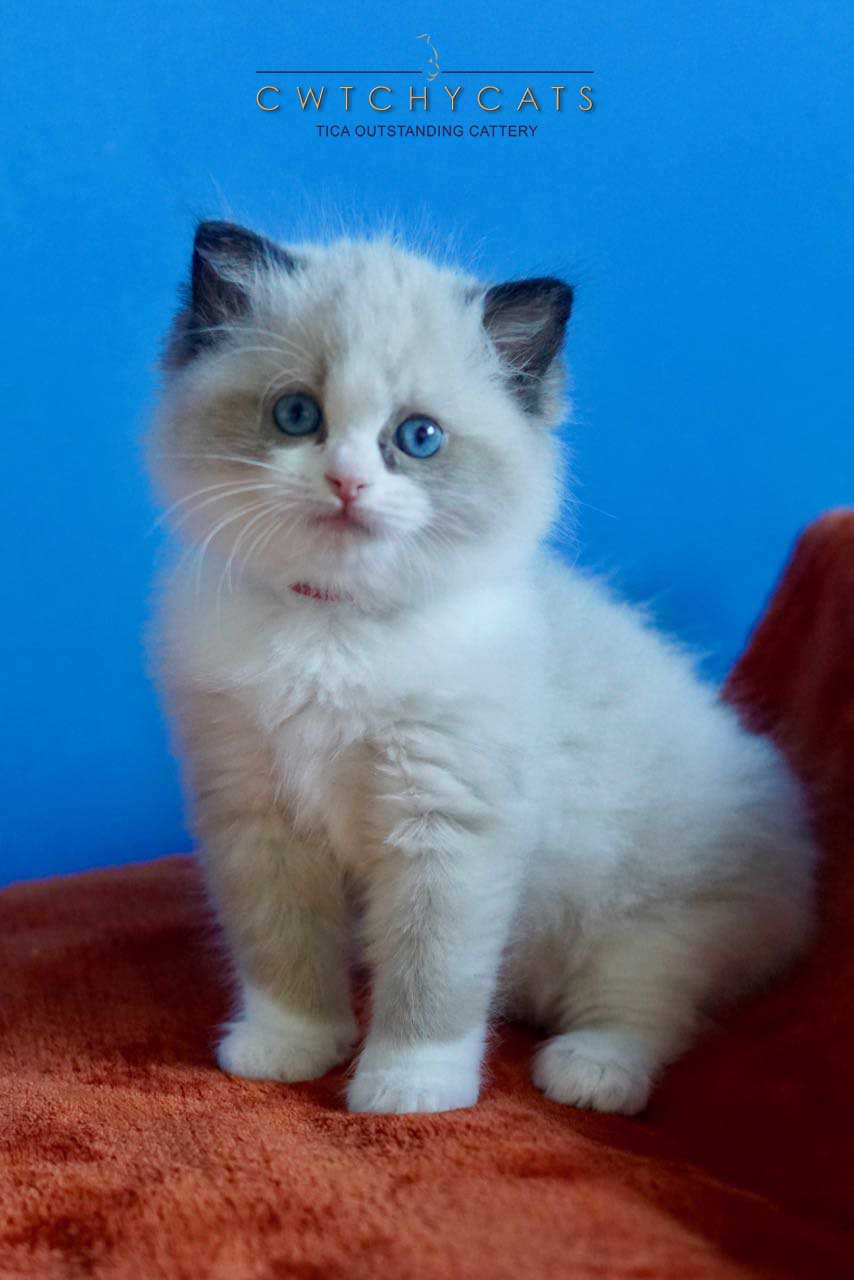 Alfie - 6.5 Weeks Old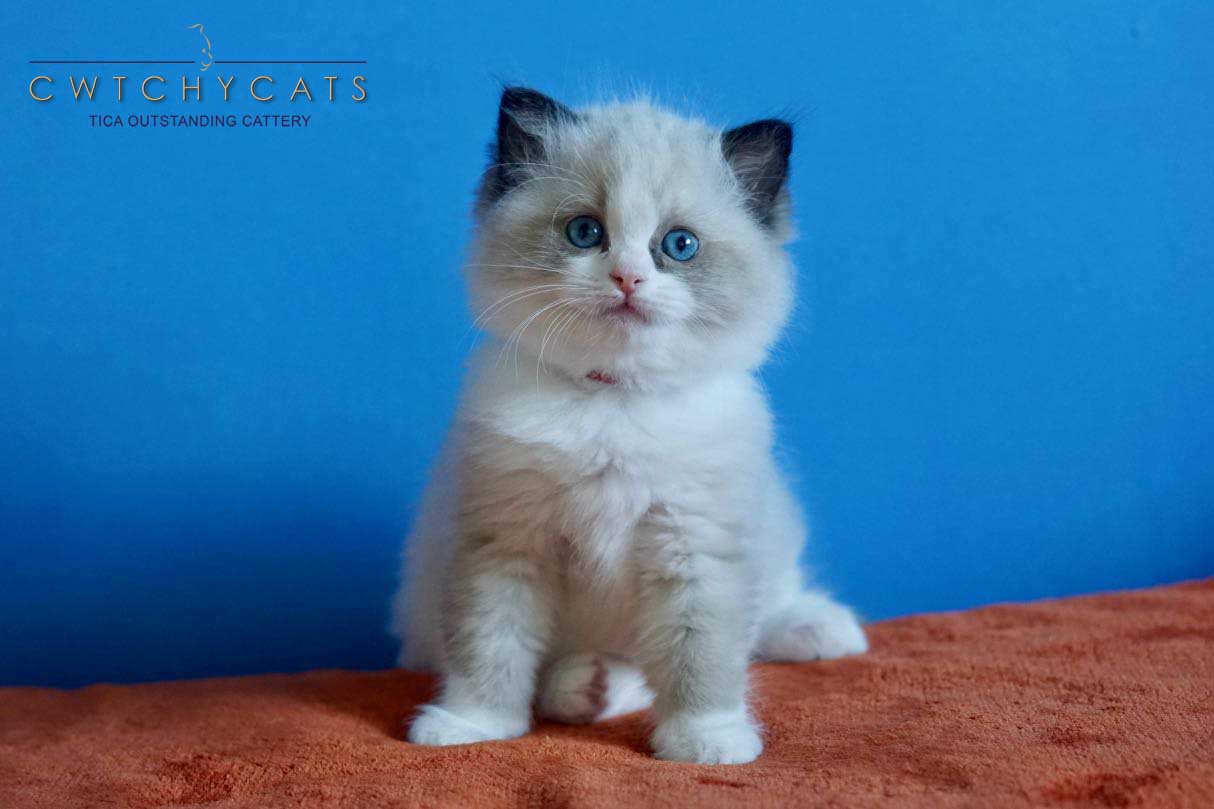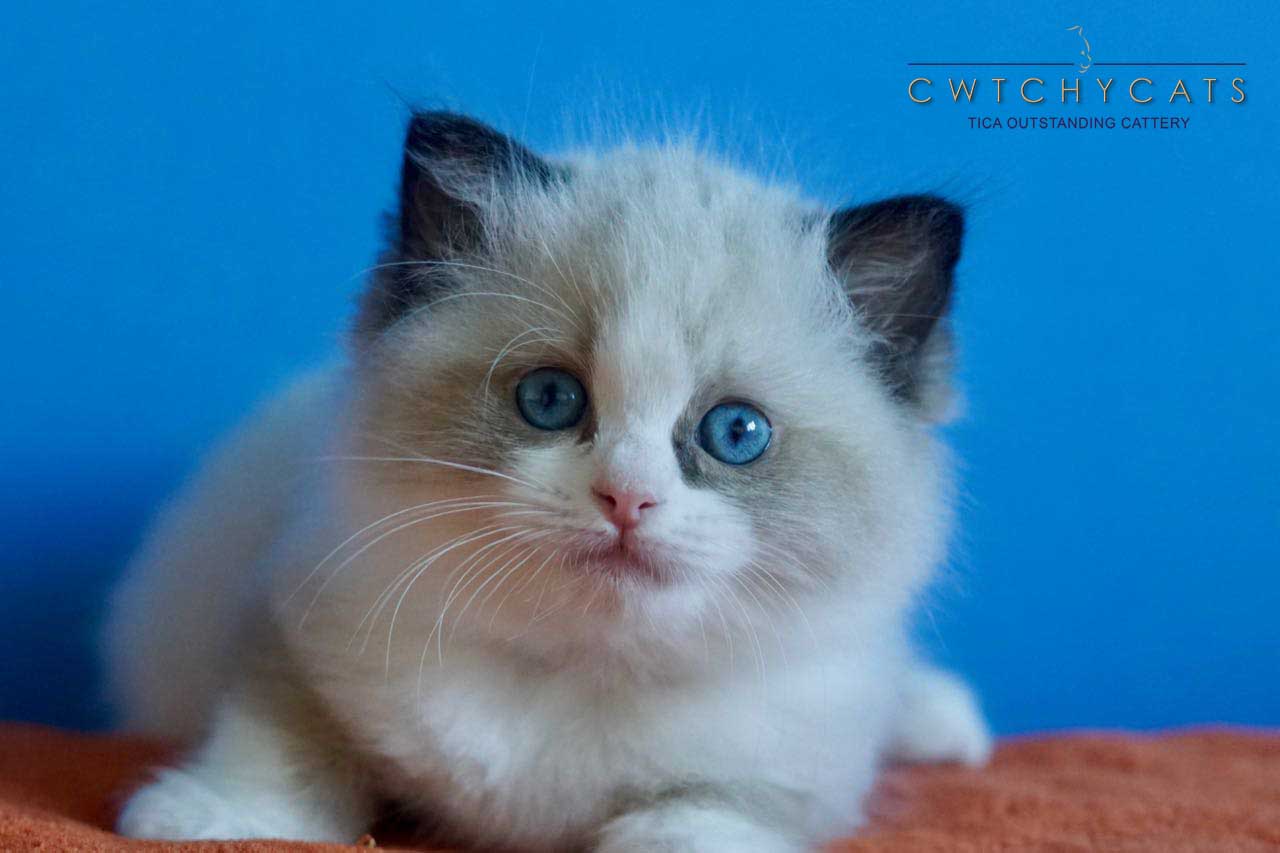 Alfie - 6.5 Weeks Old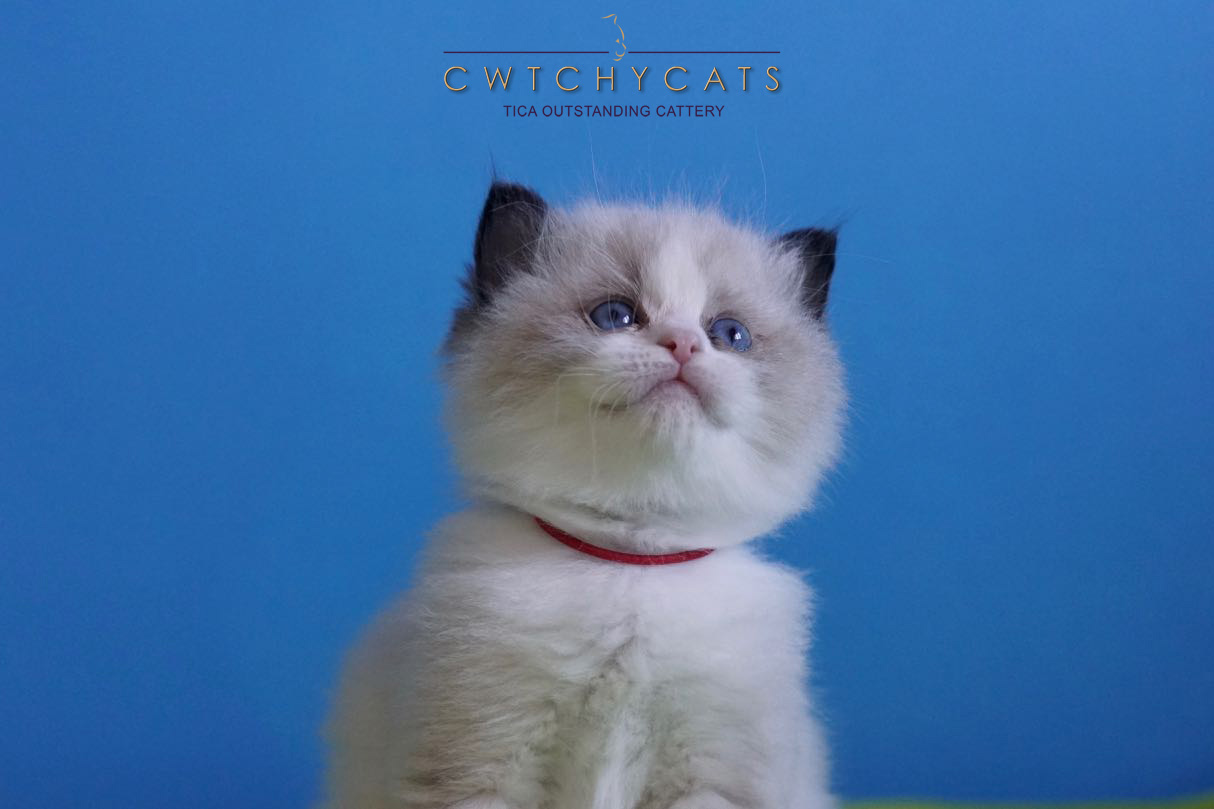 Alfie - 5 Weeks Old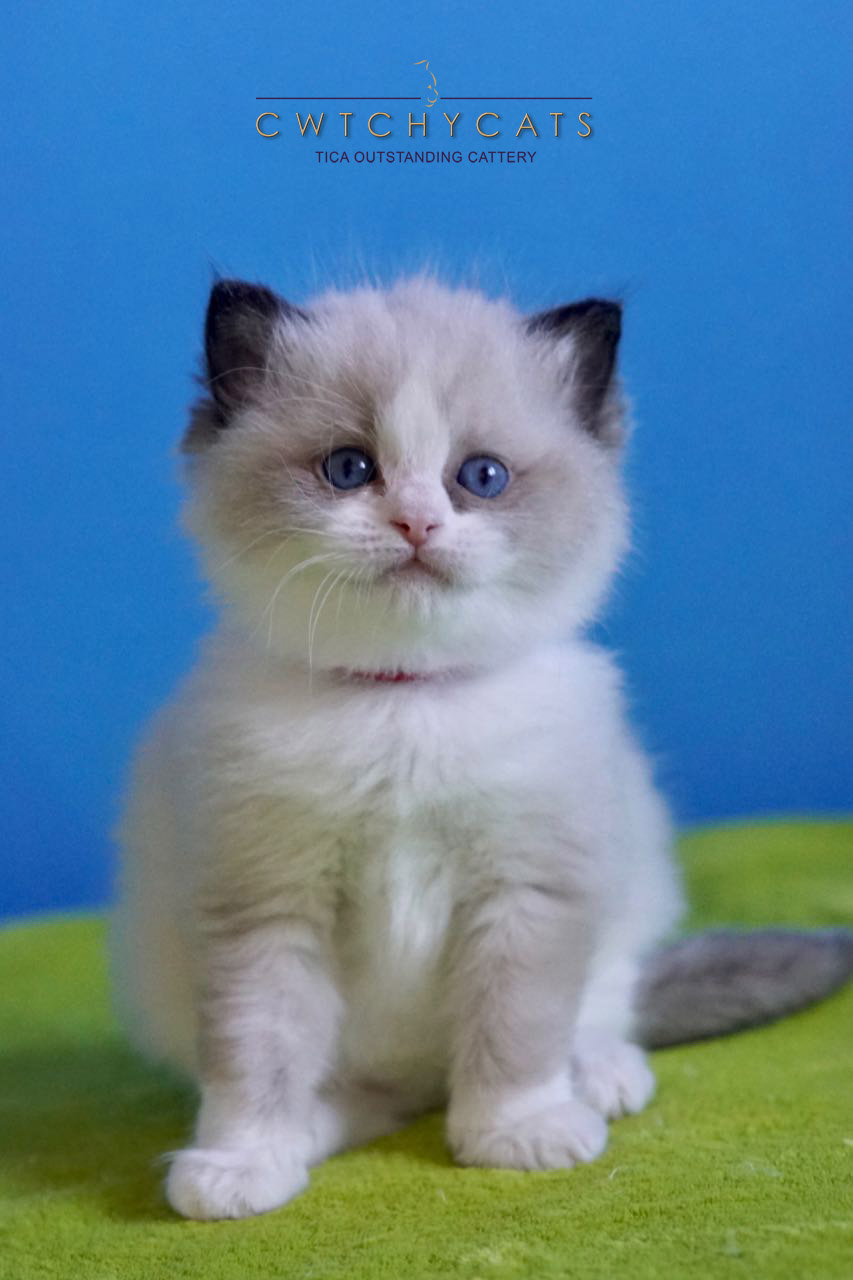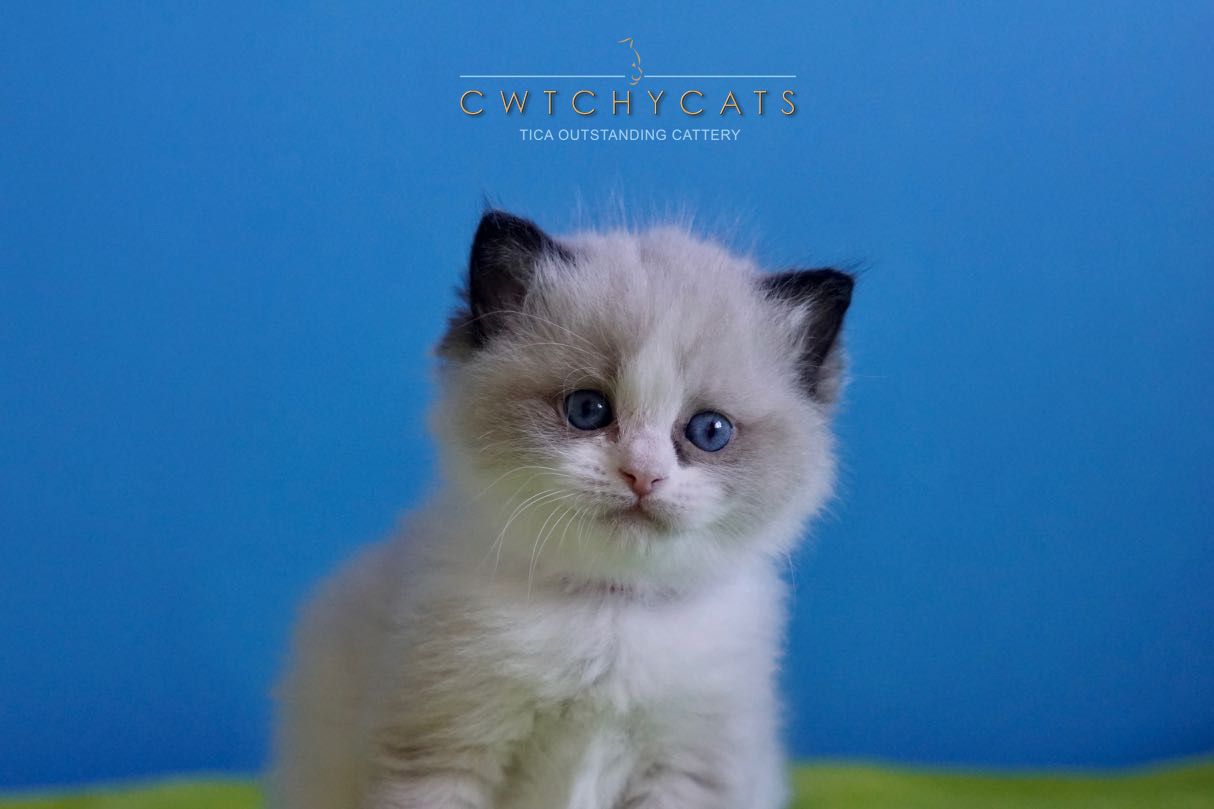 Alfie - 5 Weeks Old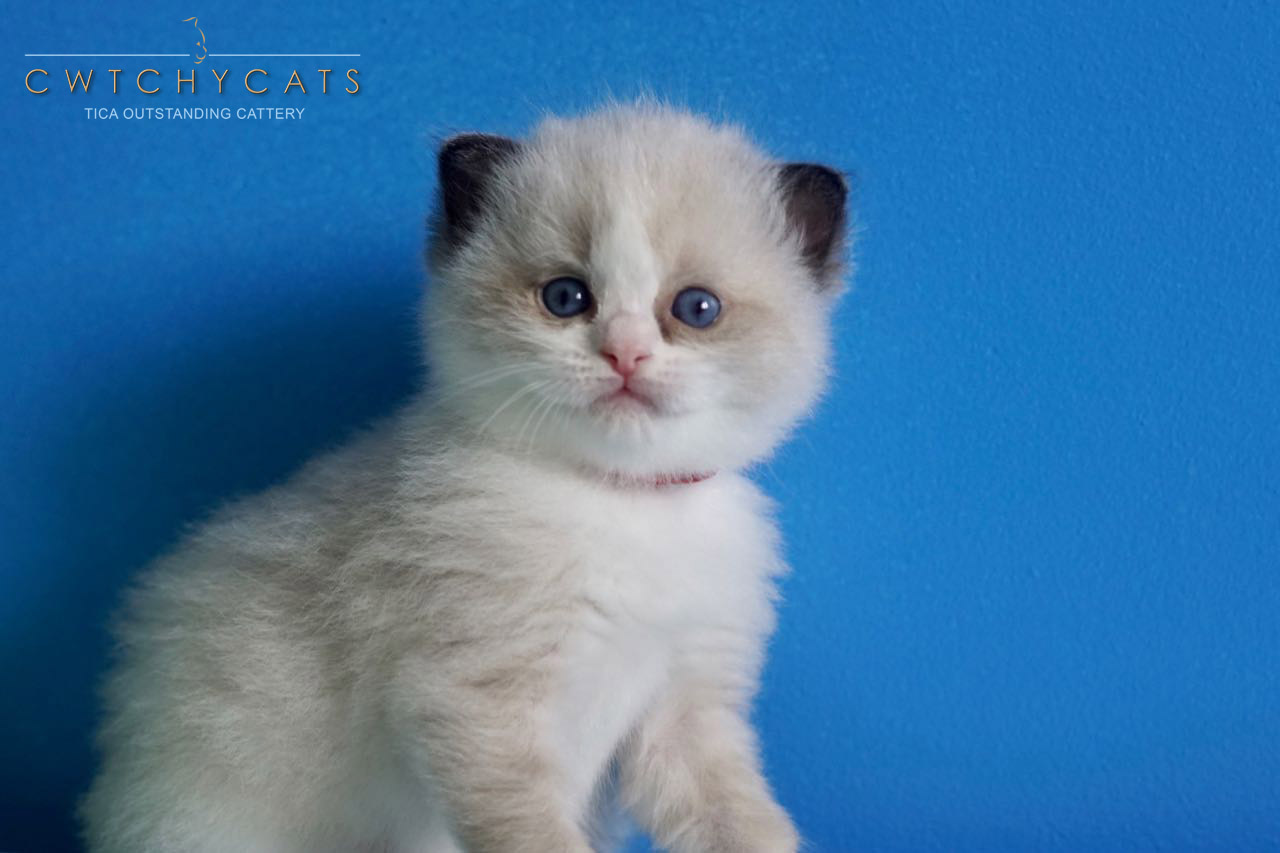 Alfie - 4 Weeks Old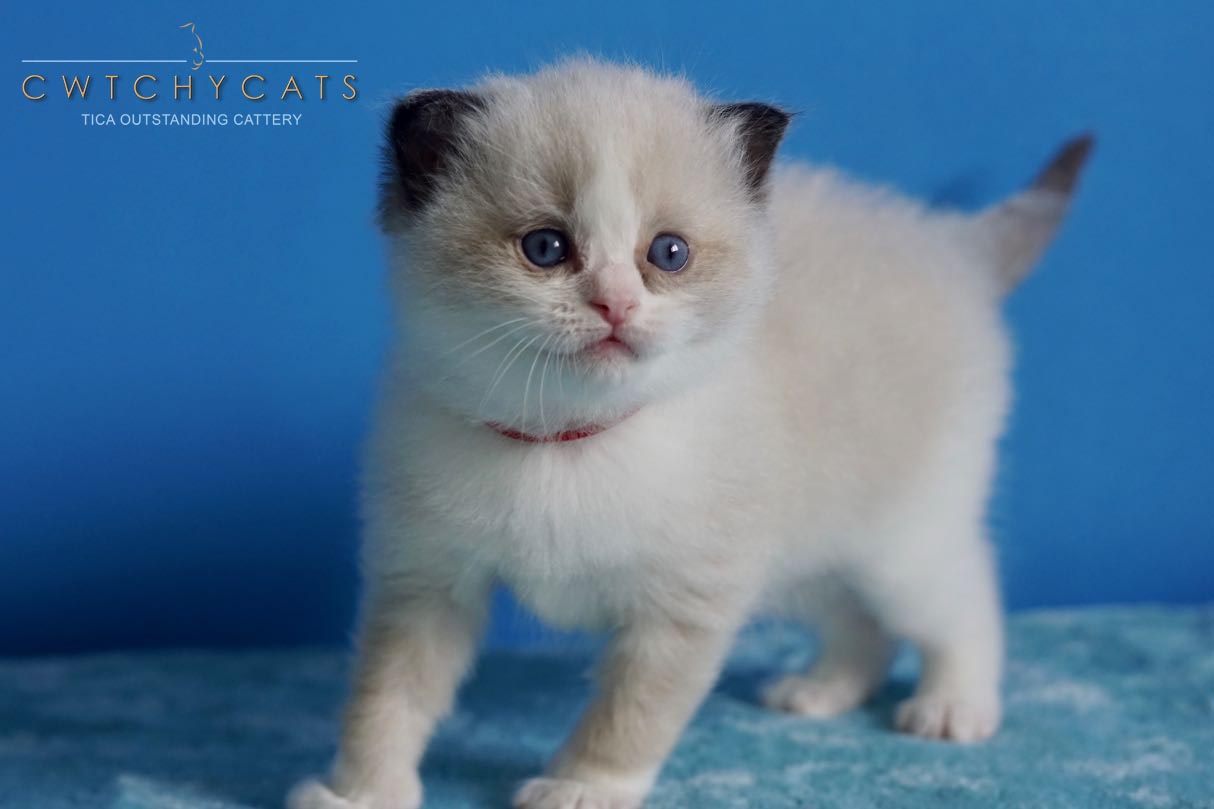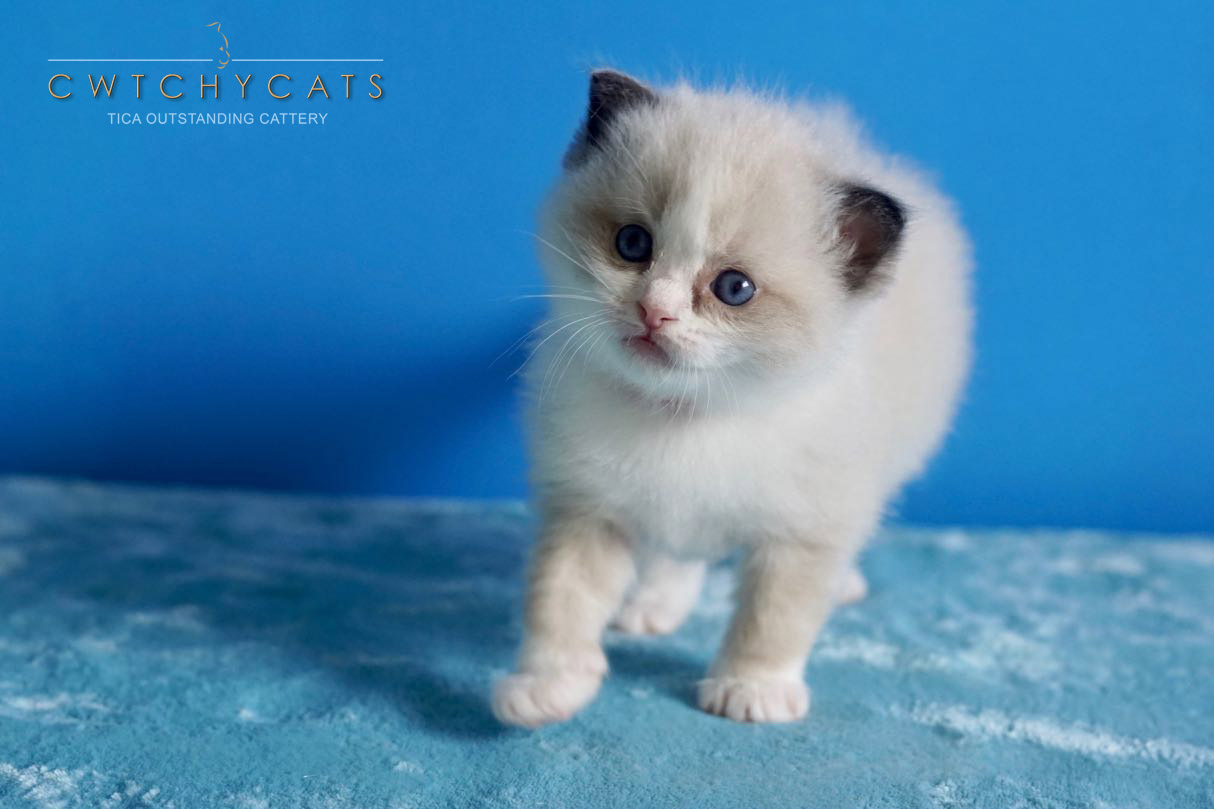 Alfie - 4 Weeks Old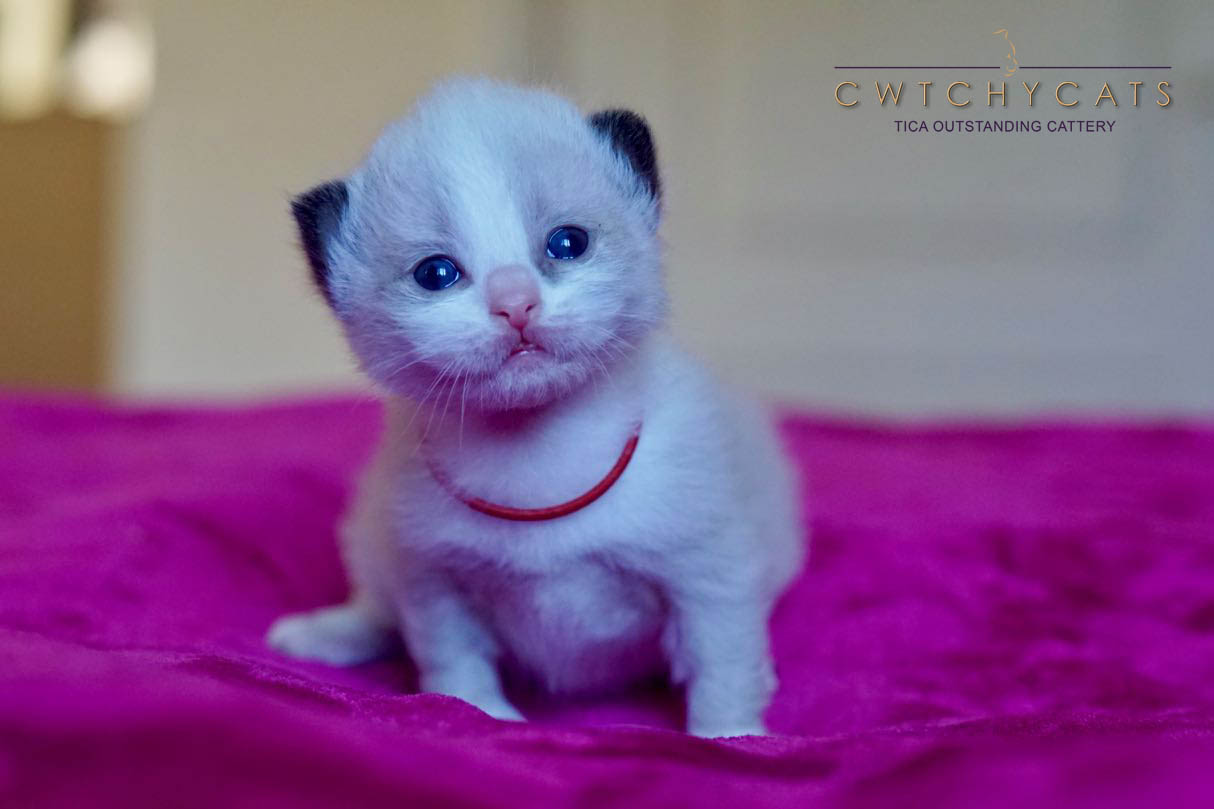 Alfie - 2.5 Weeks Old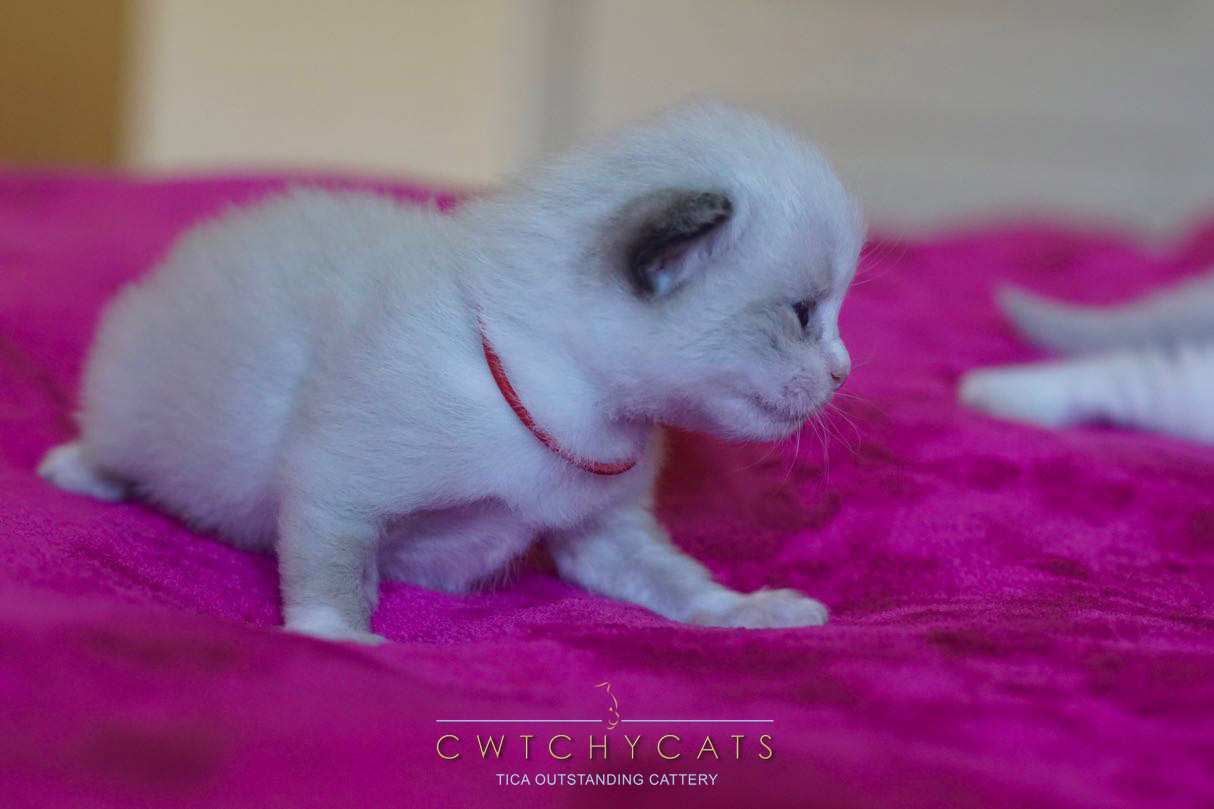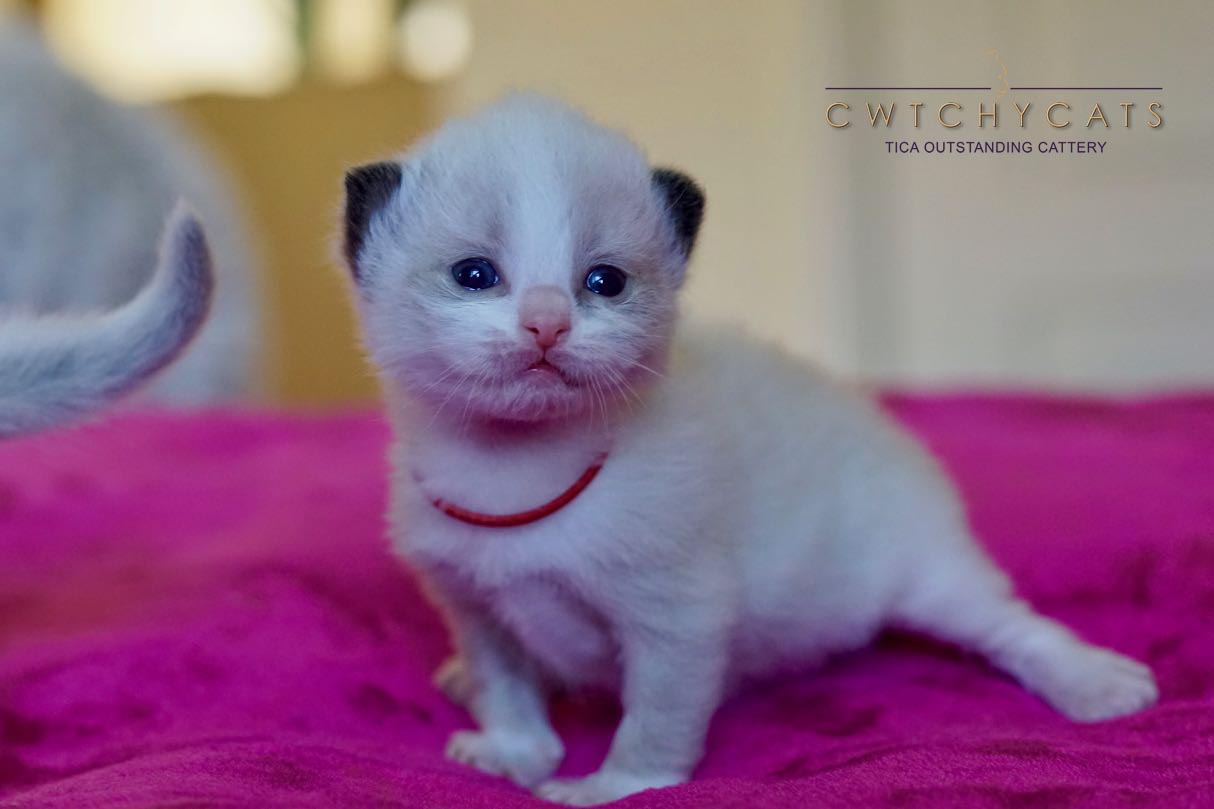 Alfie - 2.5 Weeks Old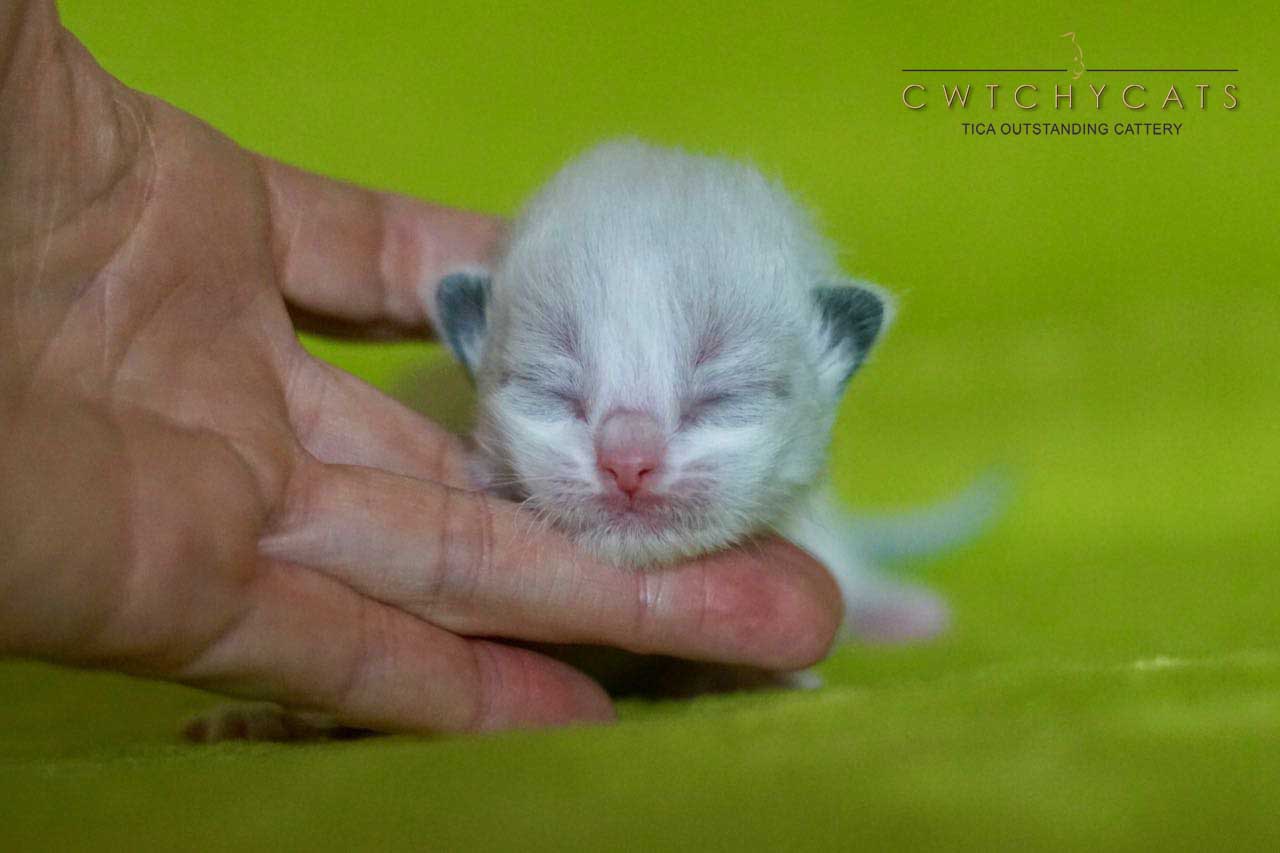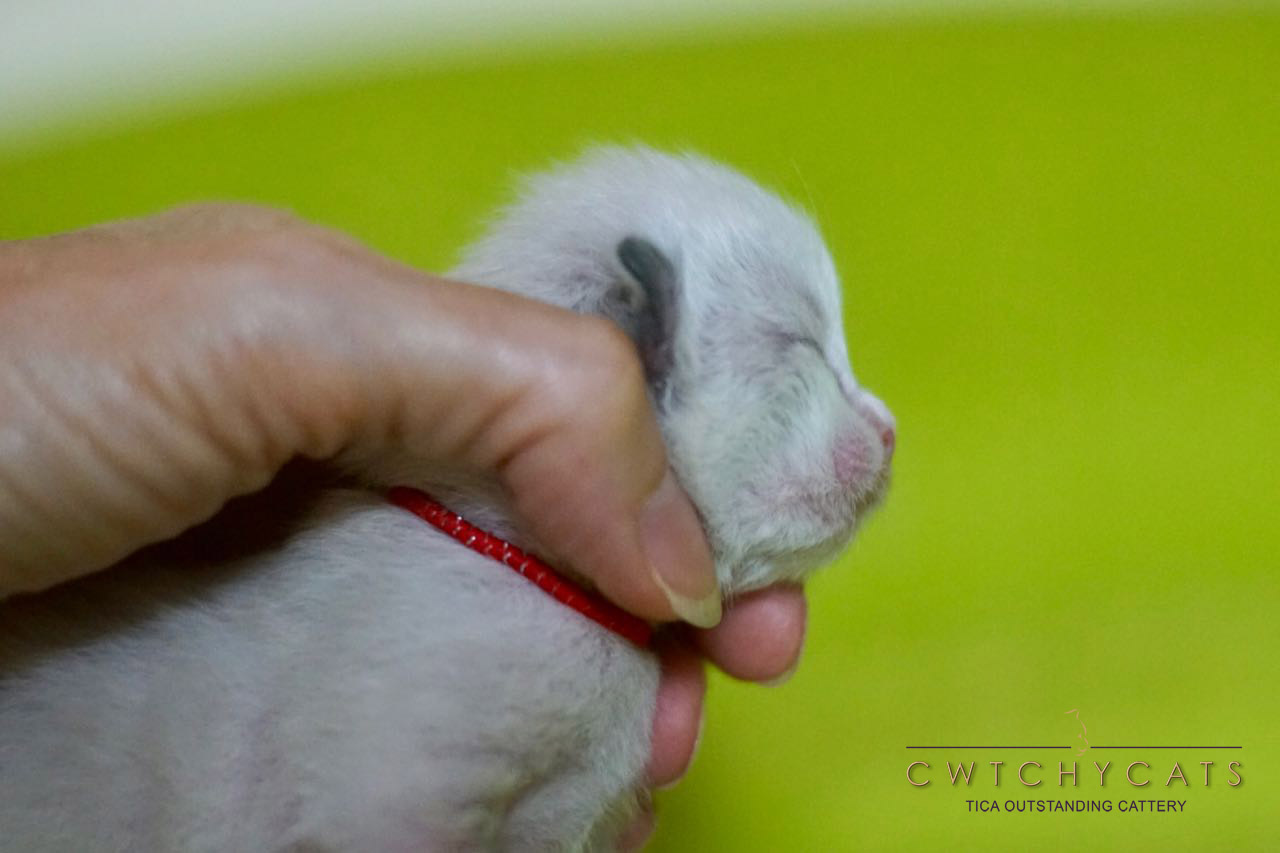 Alfie - 1 Week Old
Boy 4 : Blue Collar
Prof (Cwtchycats Professor Zoltan Karpathy)
Blue (HM) Bicolour
RESERVED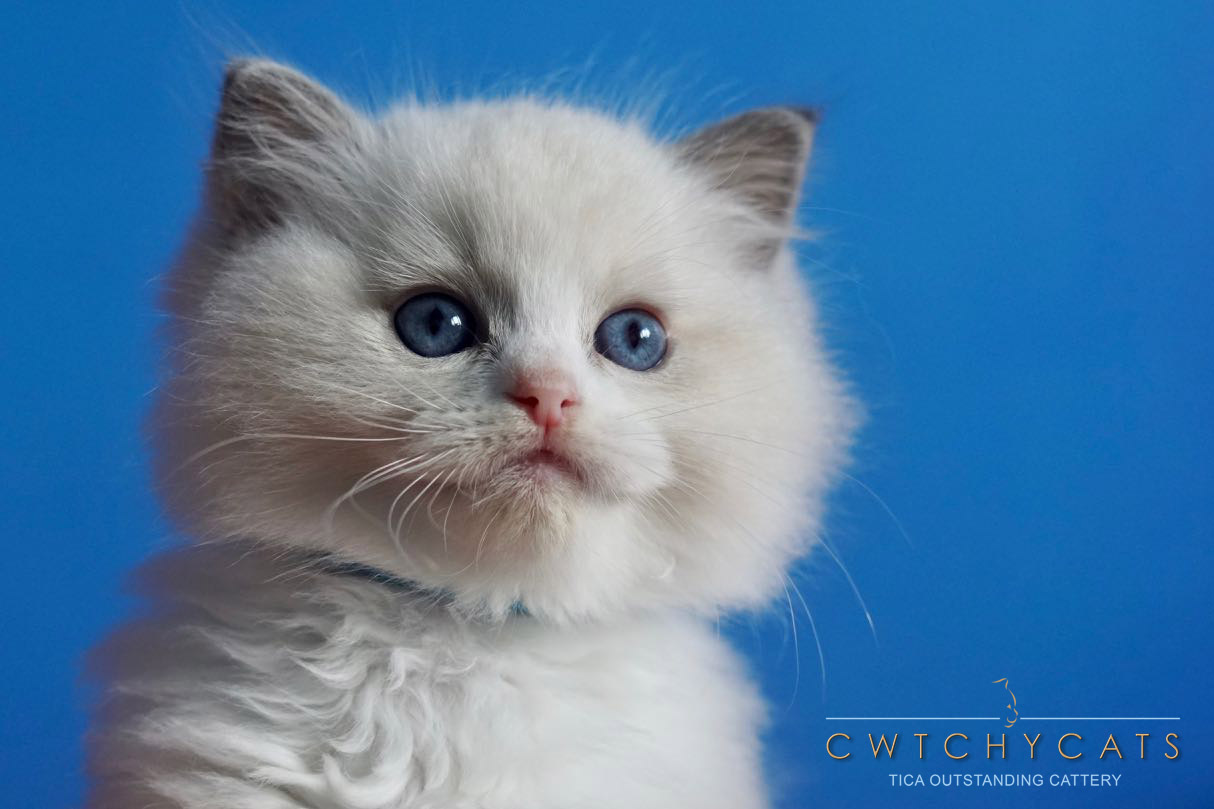 Prof - 6.5 Weeks Old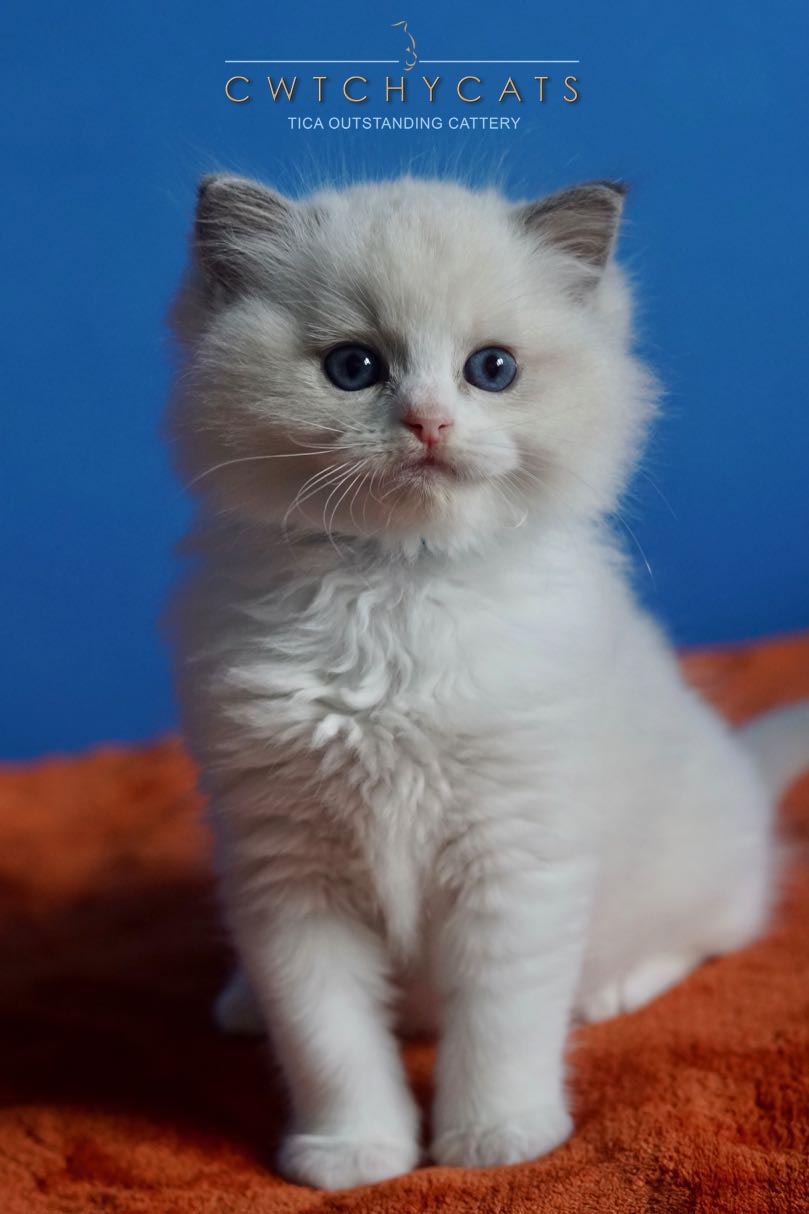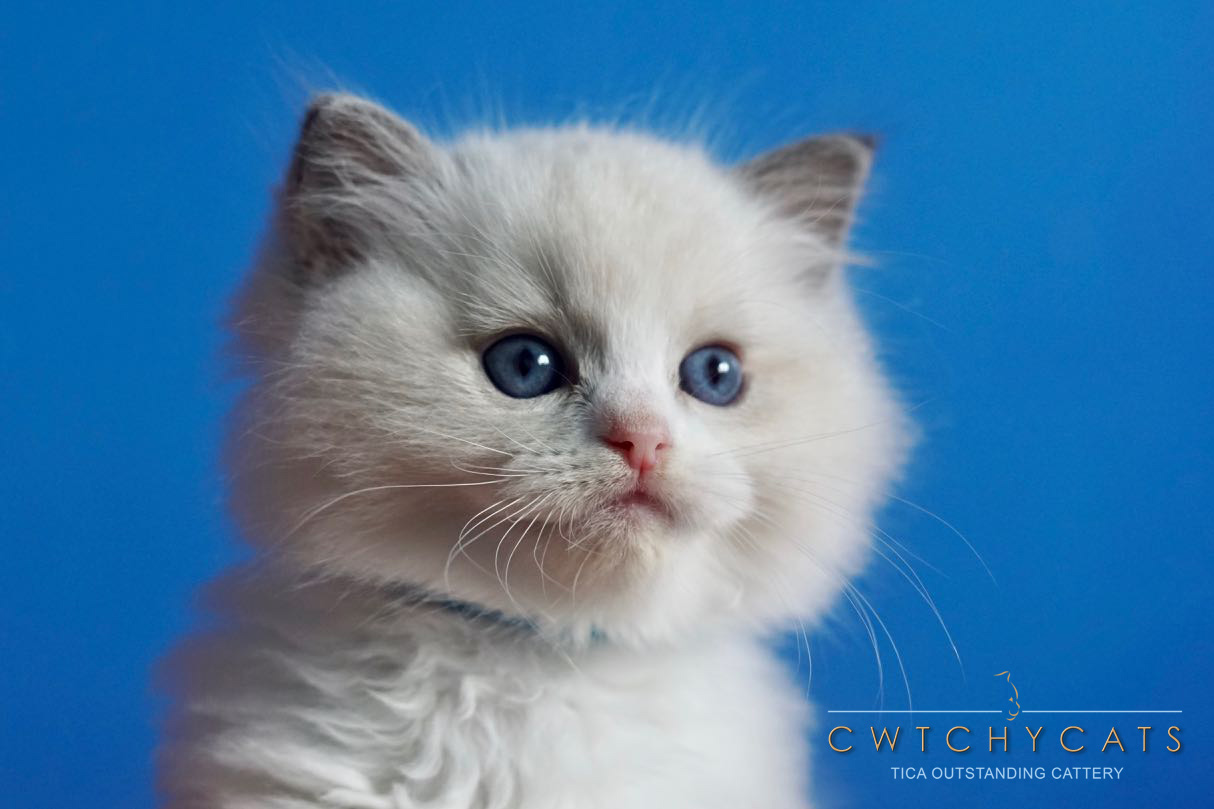 Prof - 6.5 Weeks Old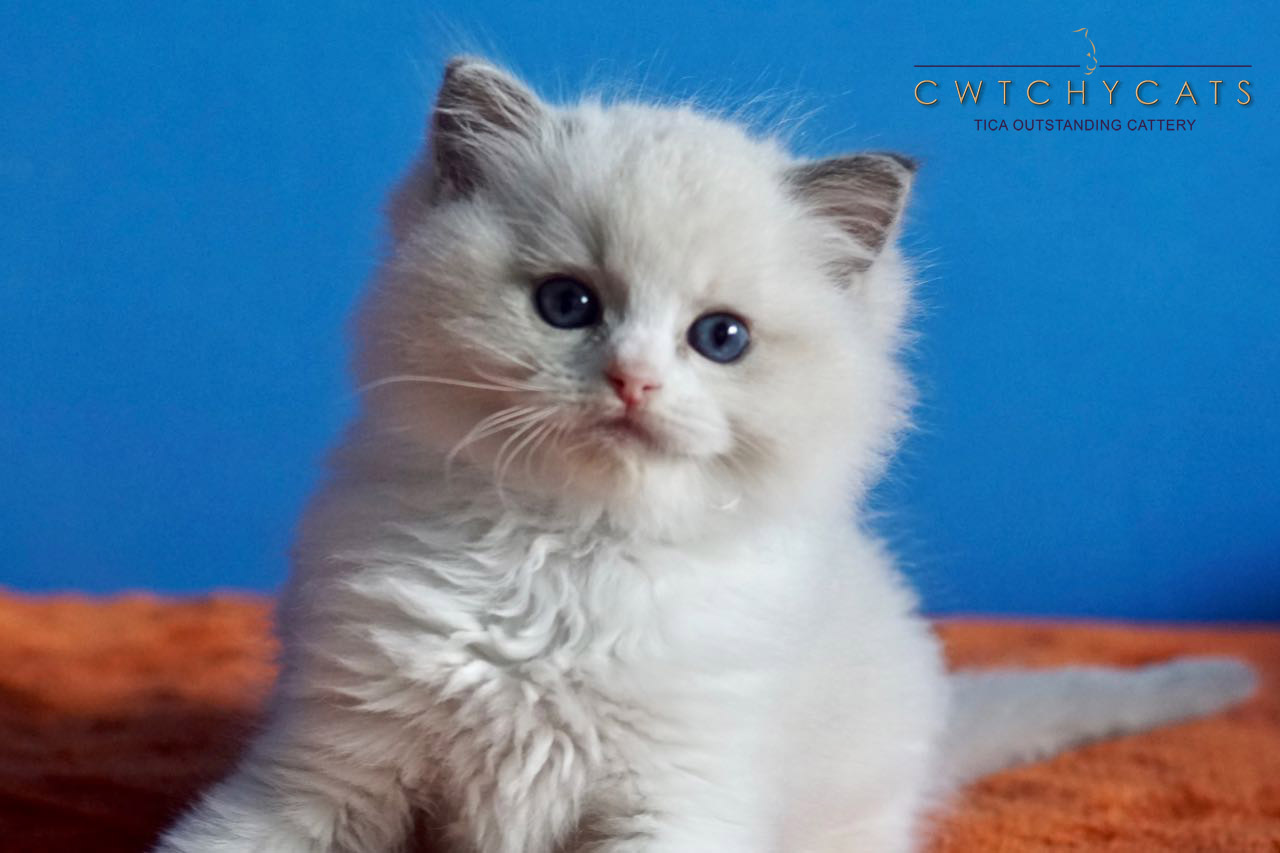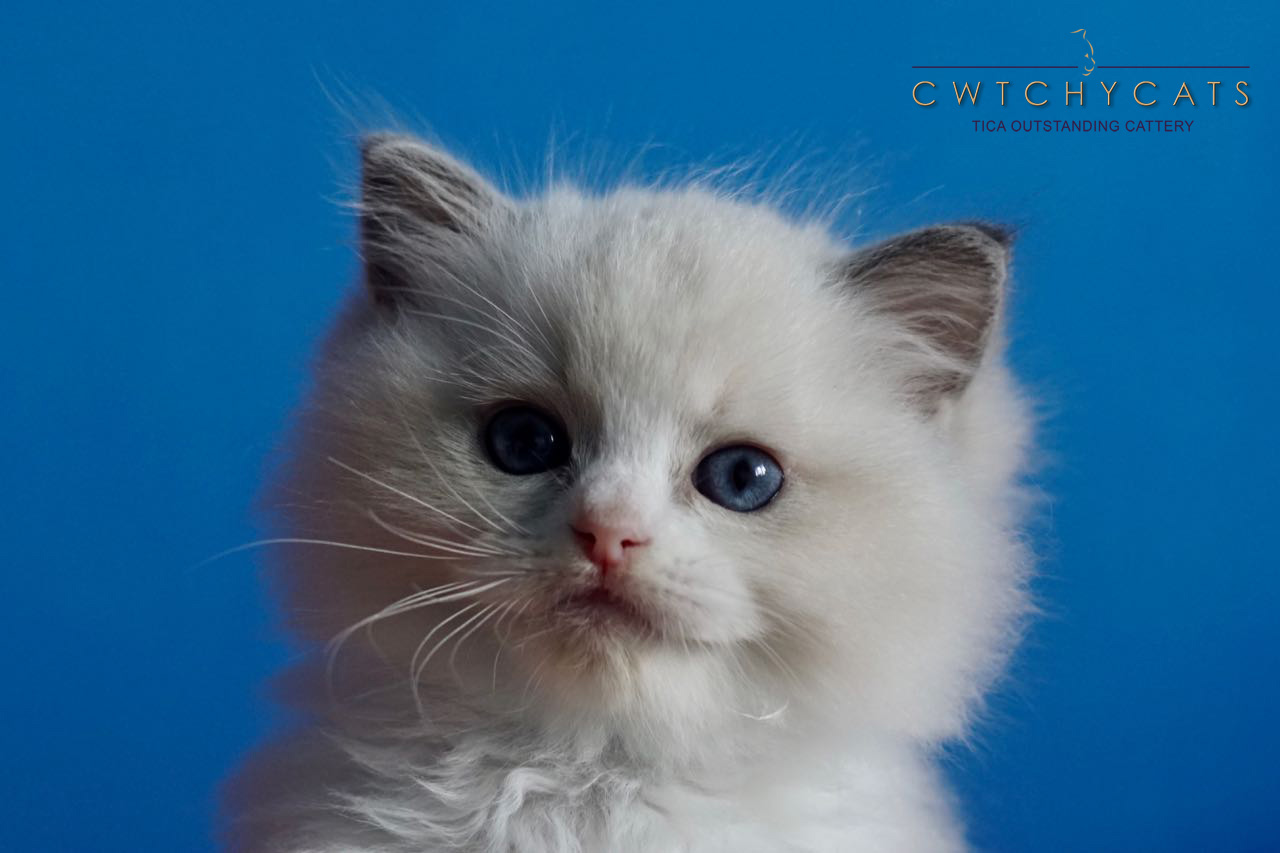 Prof - 6.5 Weeks Old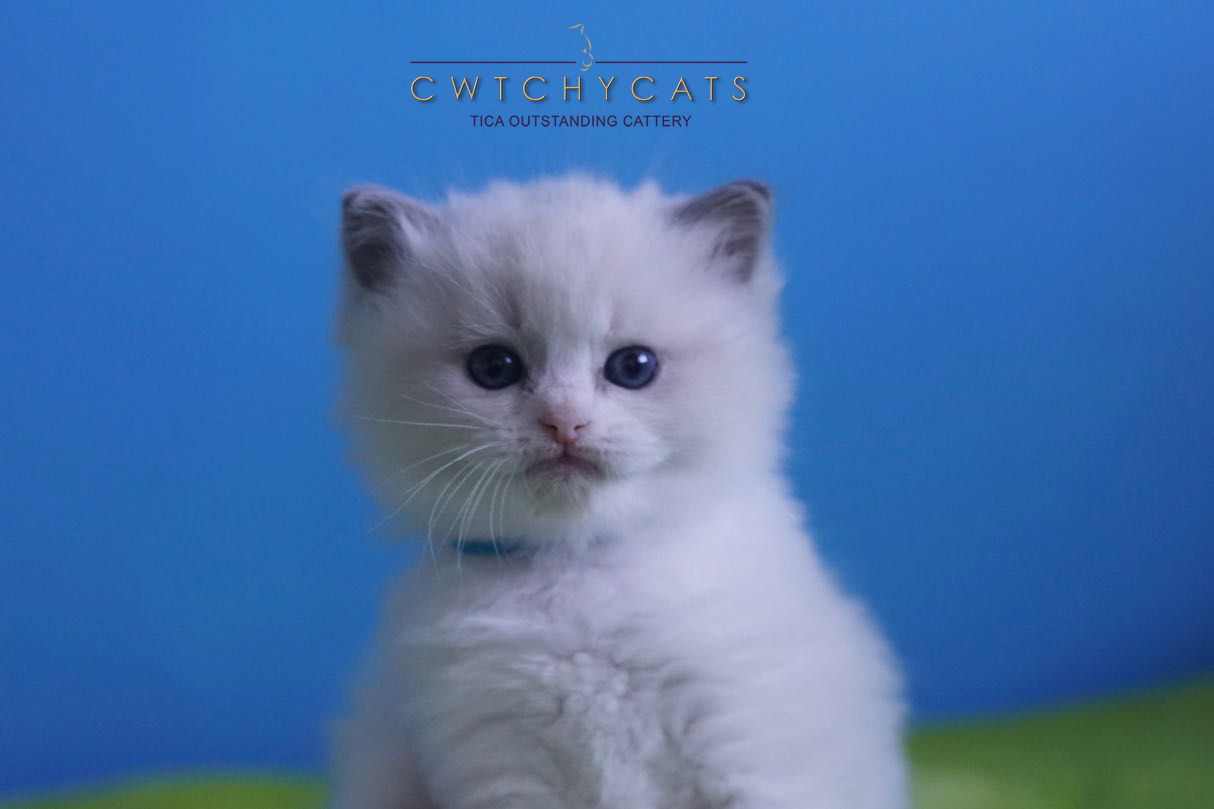 Prof - 5 Weeks Old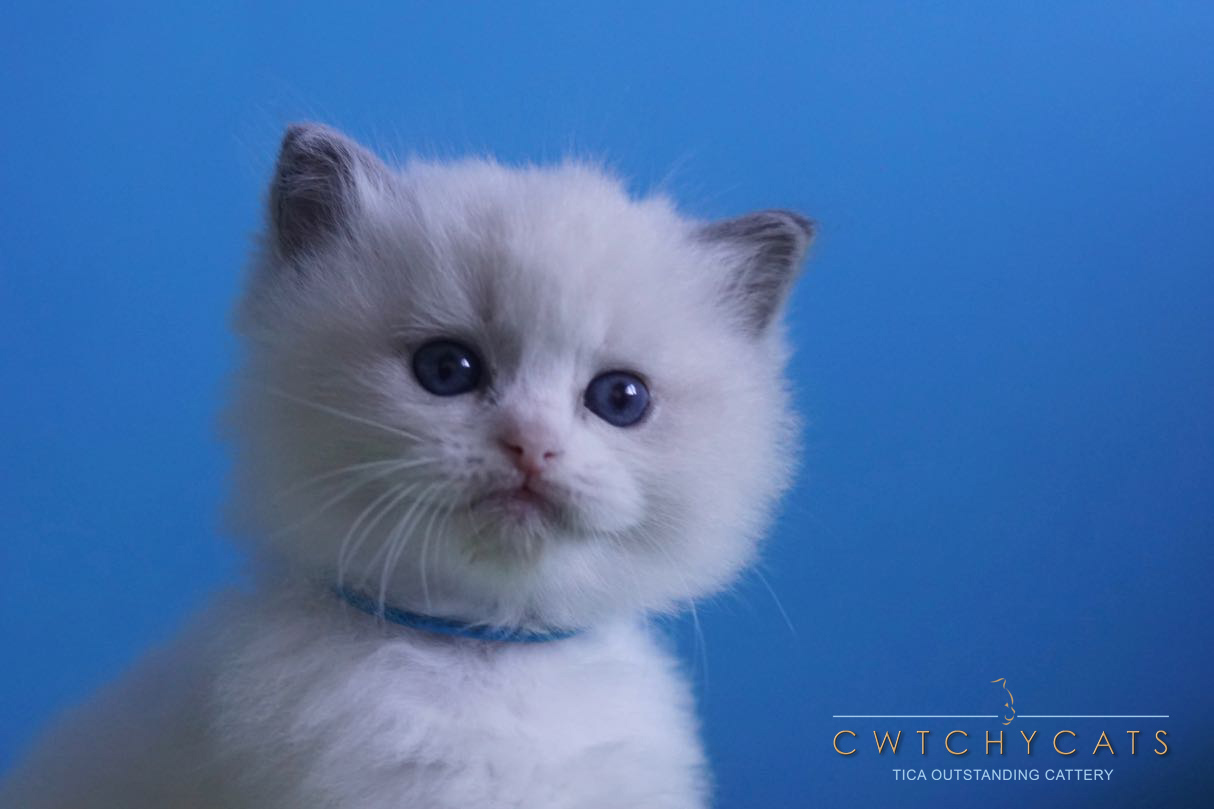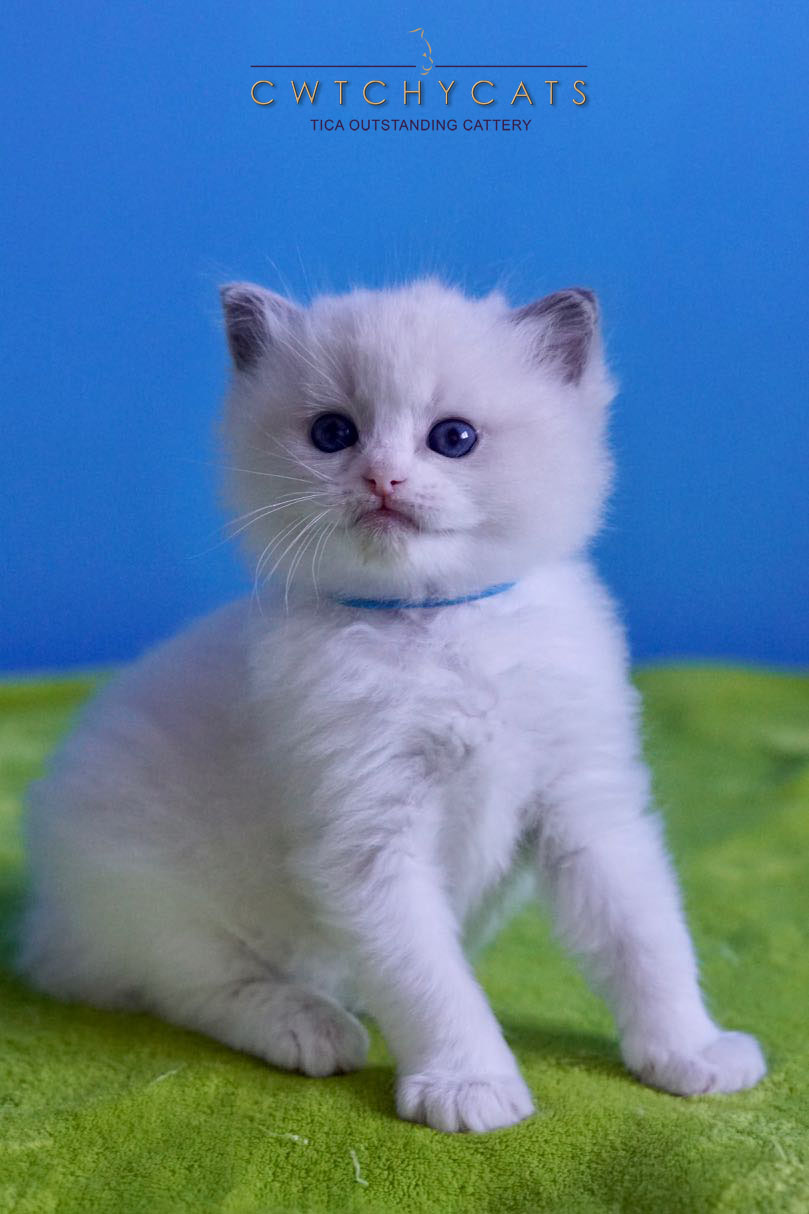 Prof - 5 Weeks Old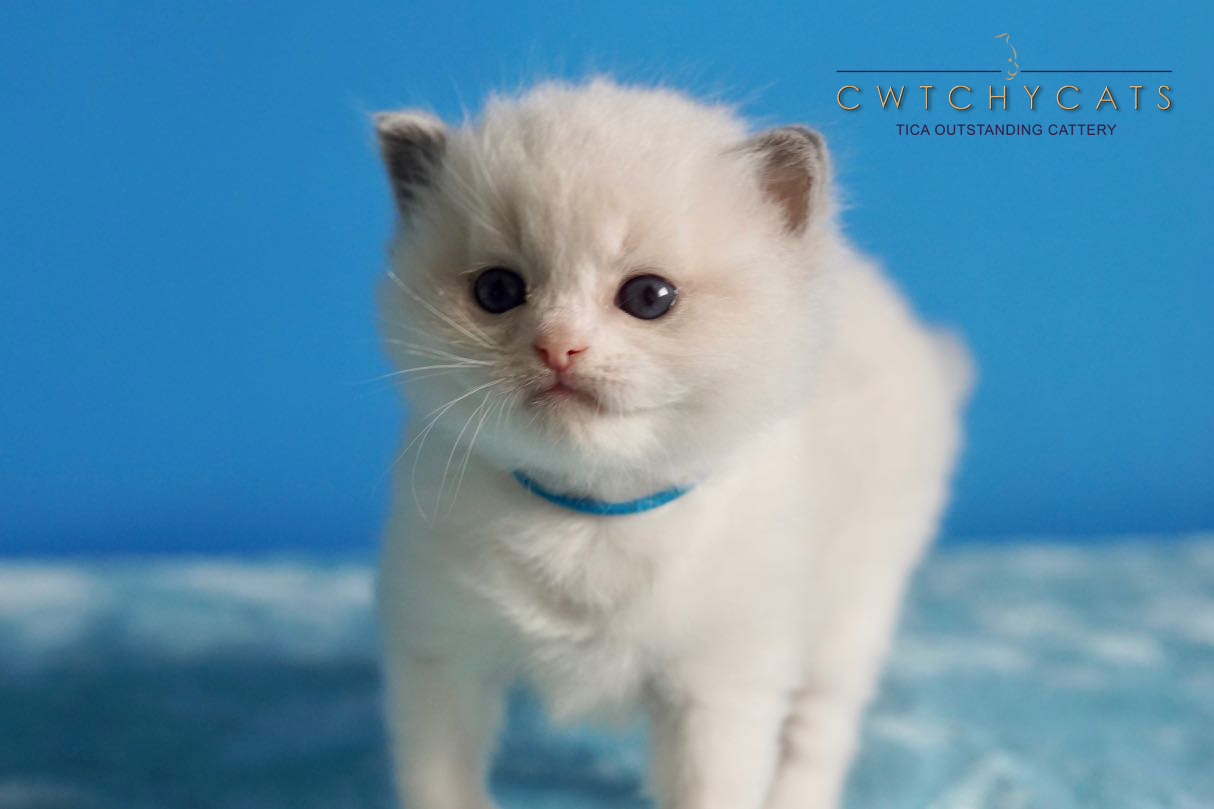 Prof - 4 Weeks Old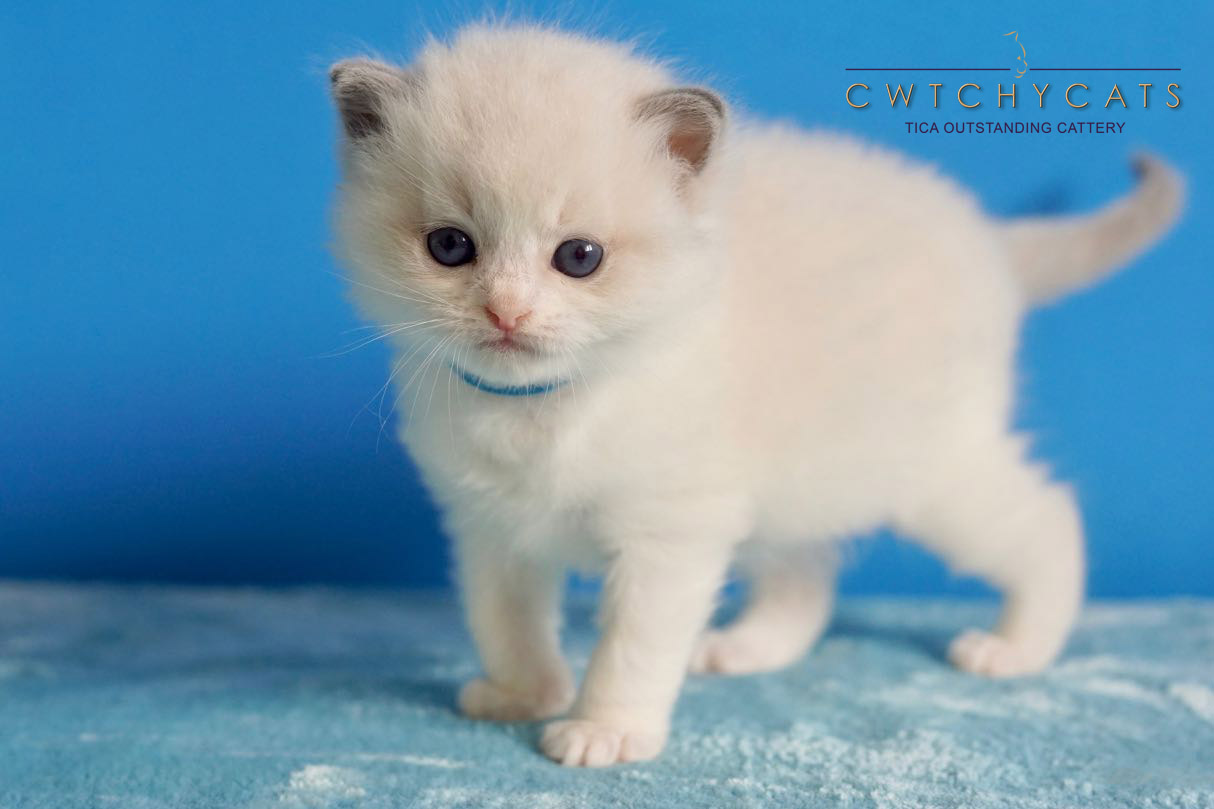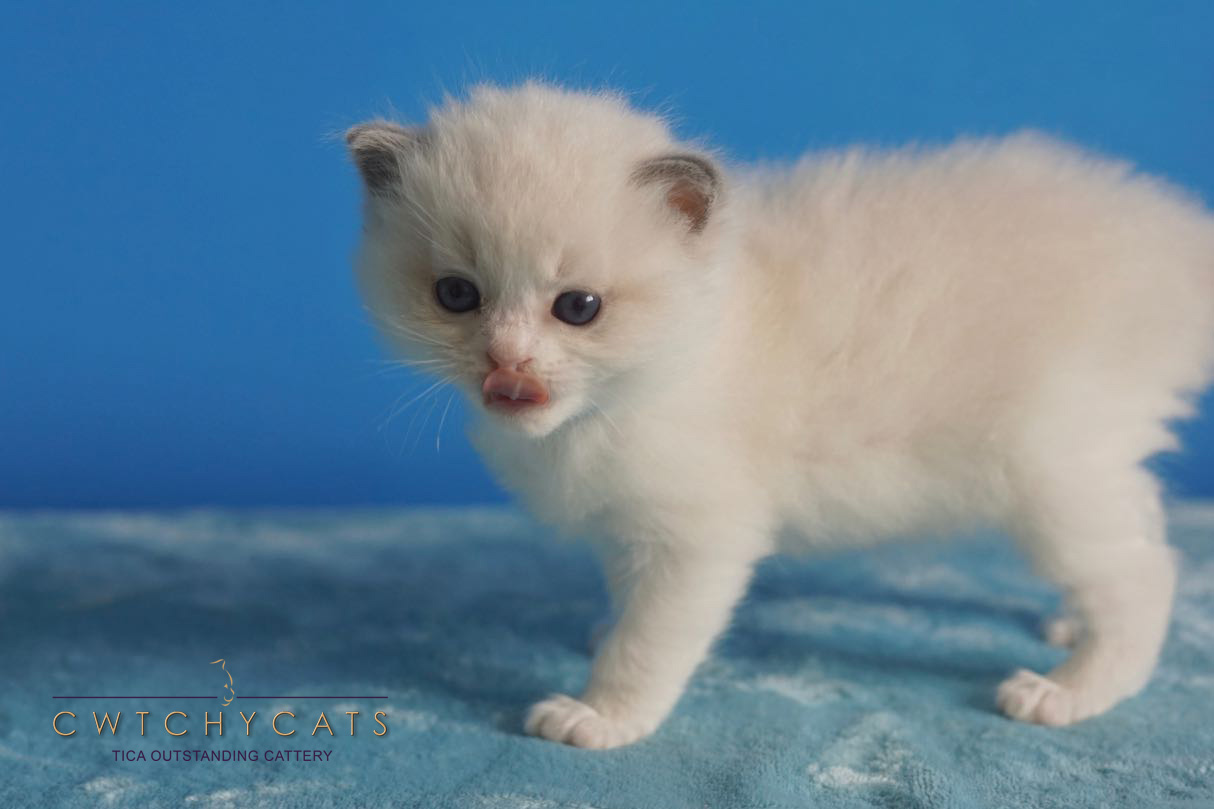 Prof - 4 Weeks Old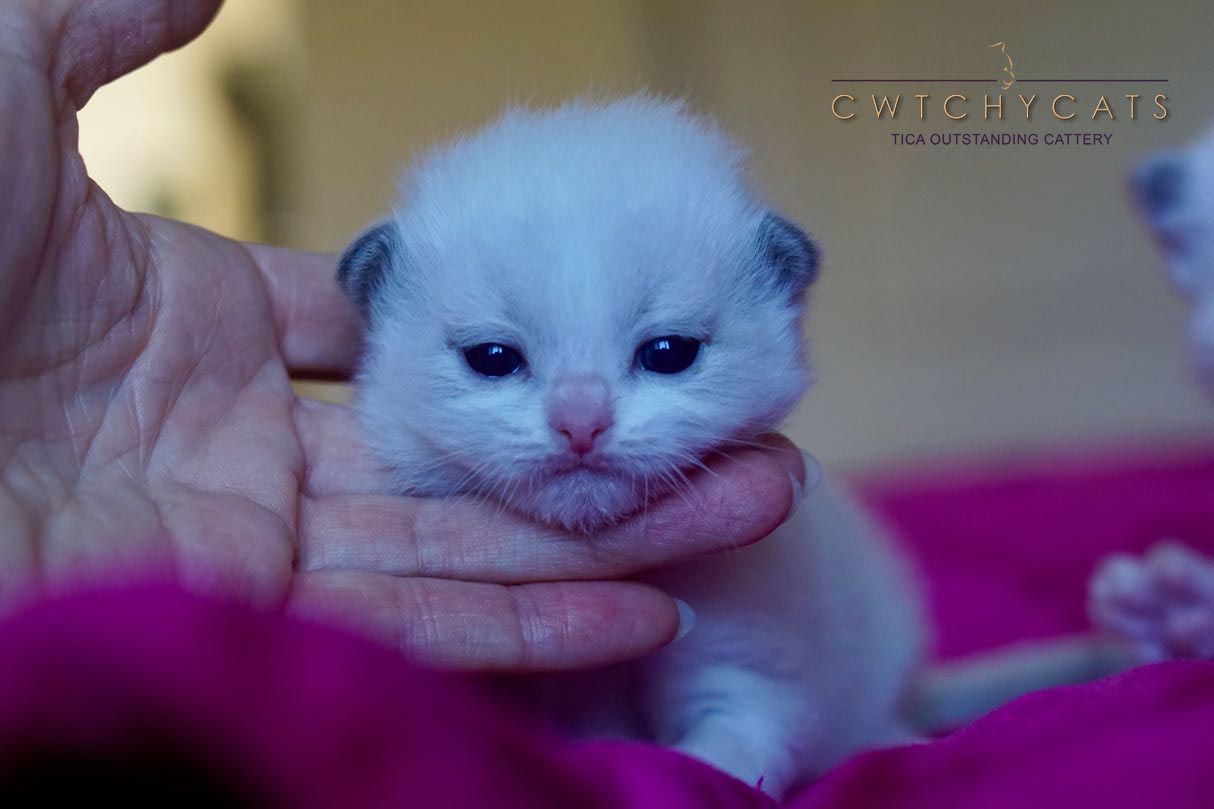 Prof - 2.5 Weeks Old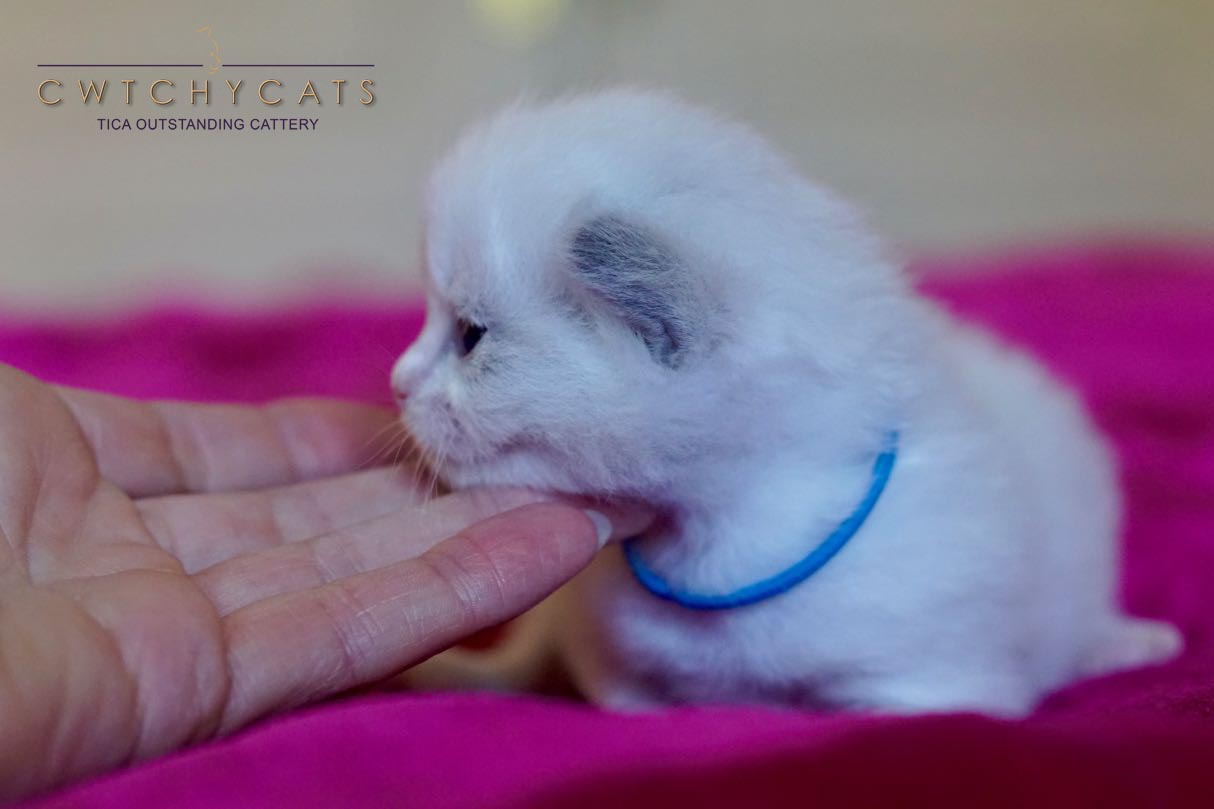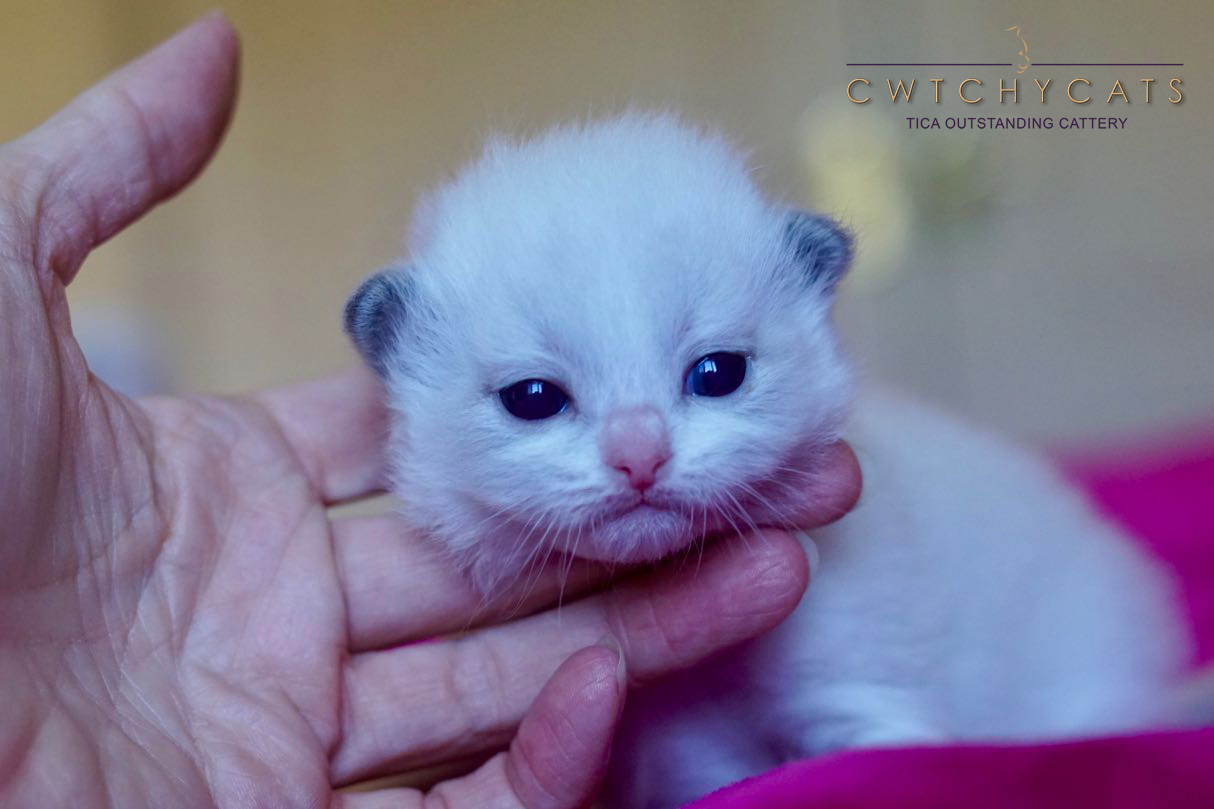 Prof - 2.5 Weeks Old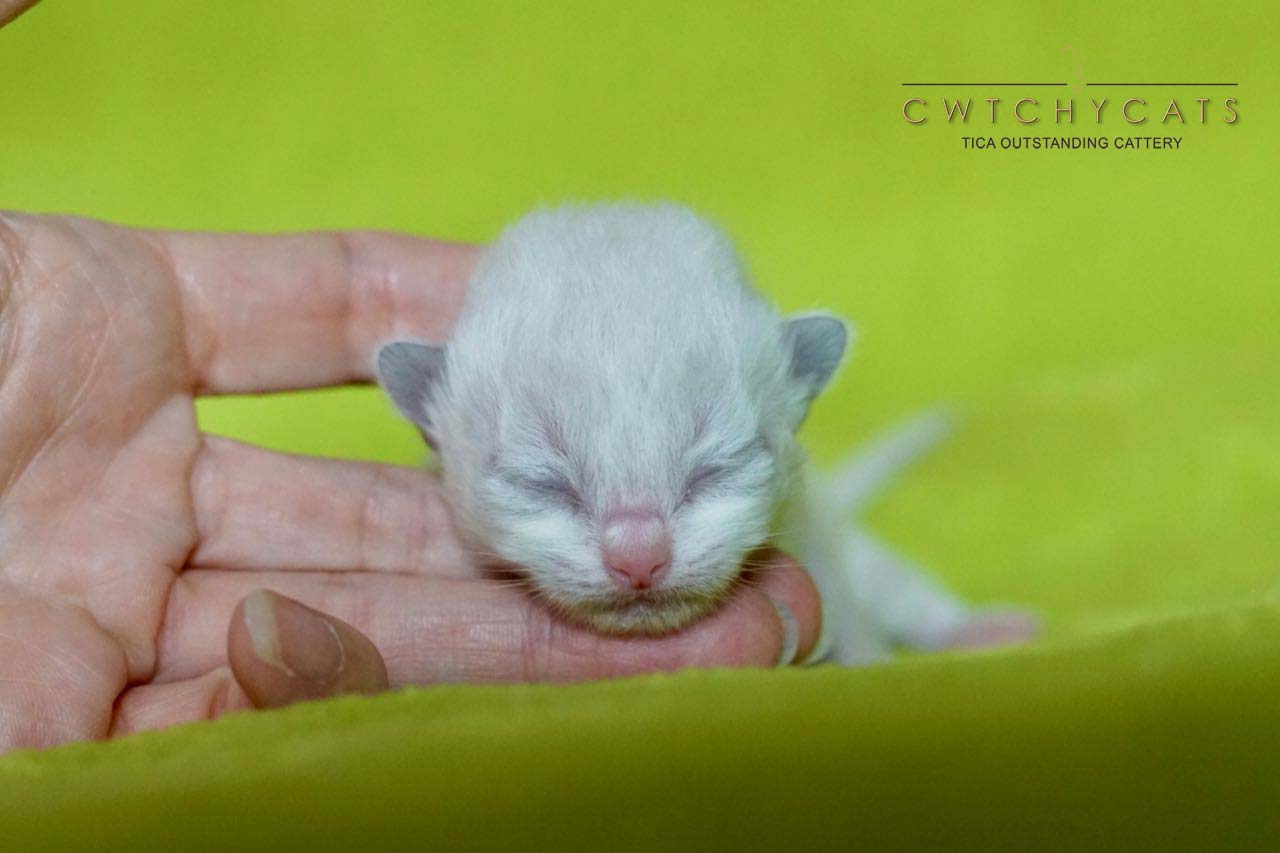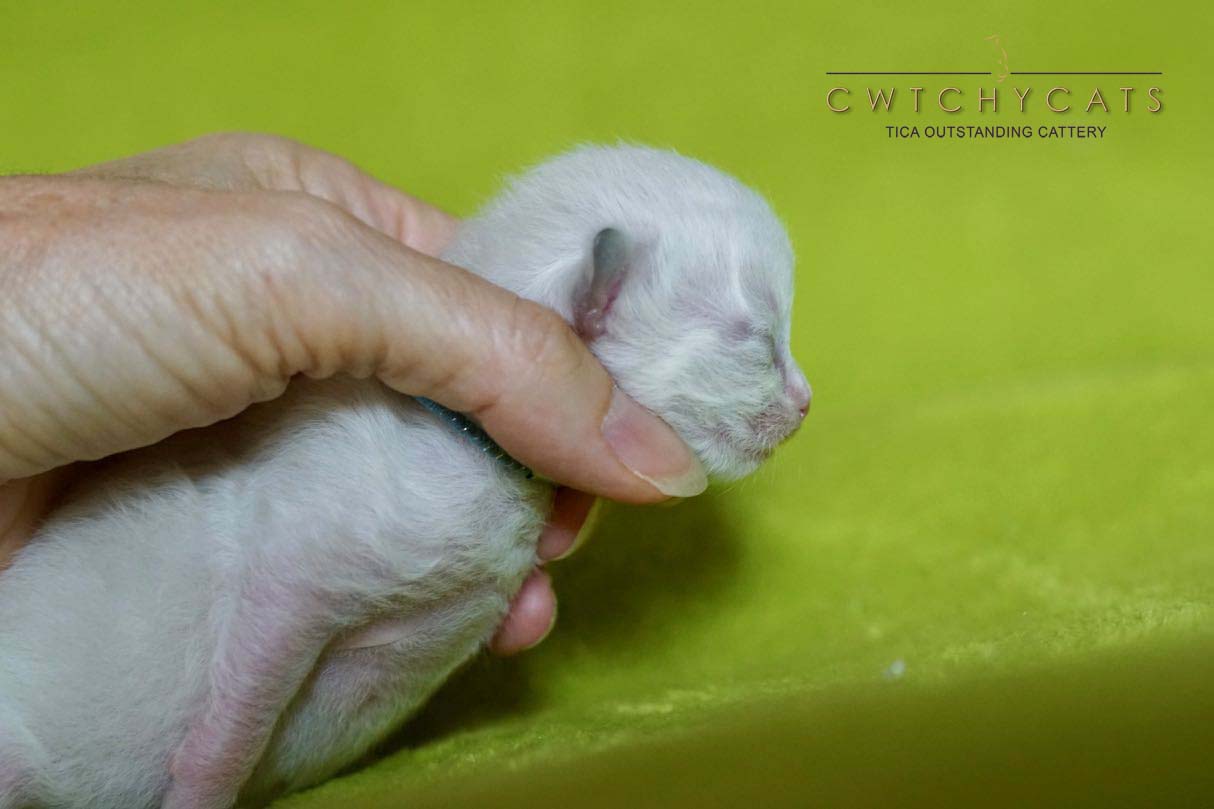 Prof - 1 Week Old
Boy : Green Collar
Freddie (Cwtchycats Freddy Eynsford-Hill)
Seal (HM) Bicolour
RESERVED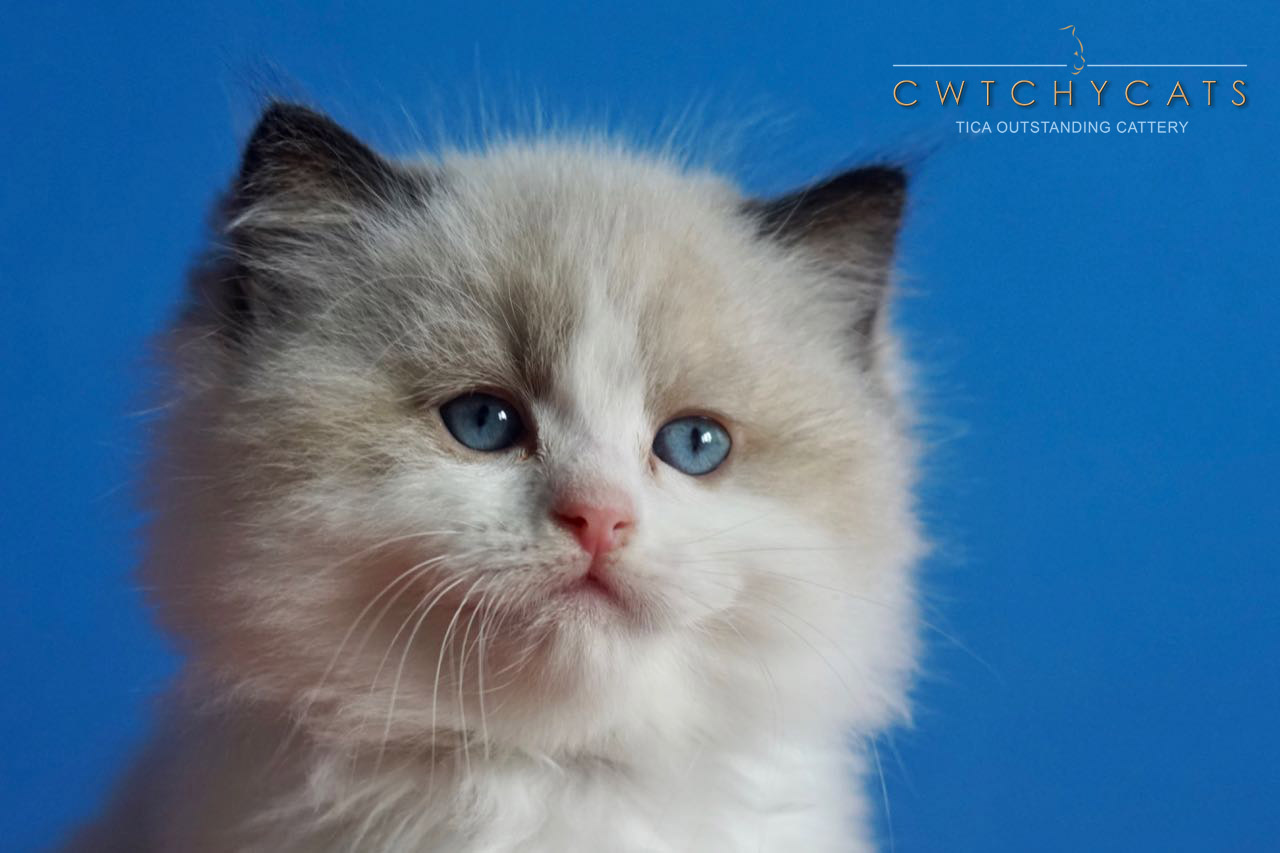 Freddie - 6.5 Weeks Old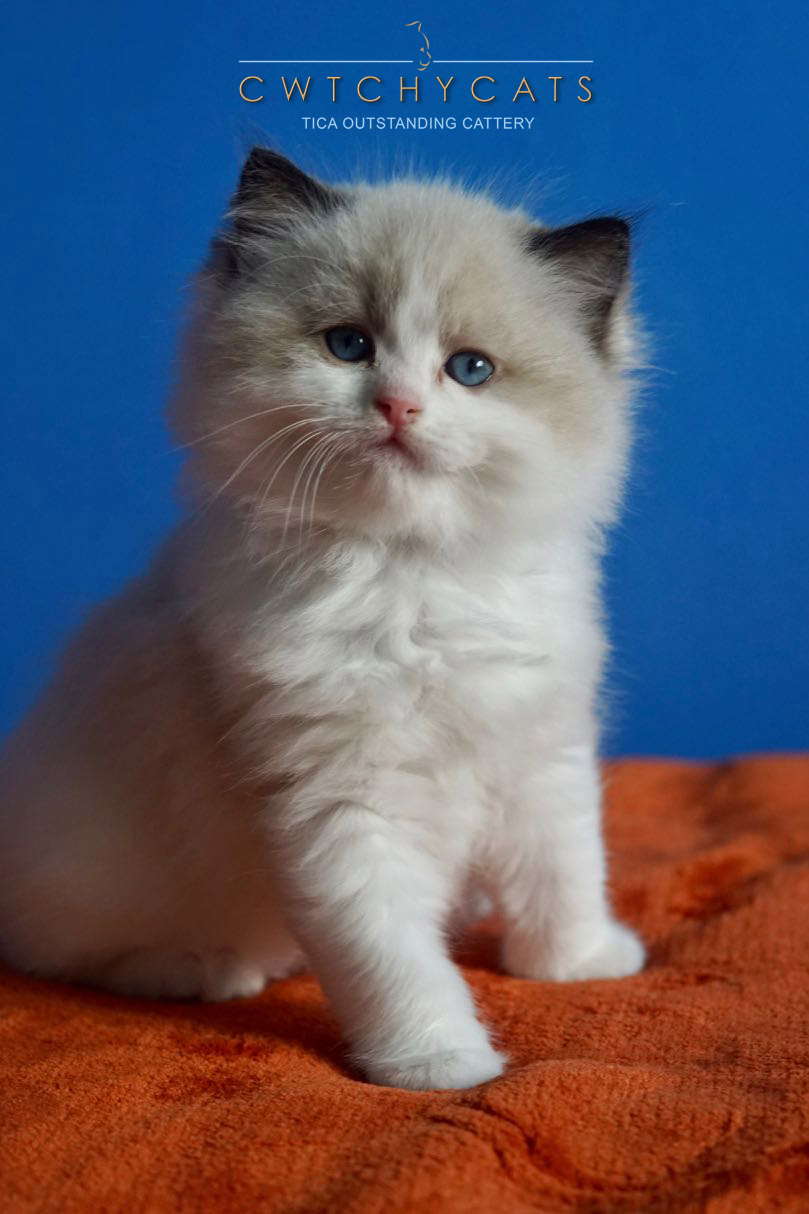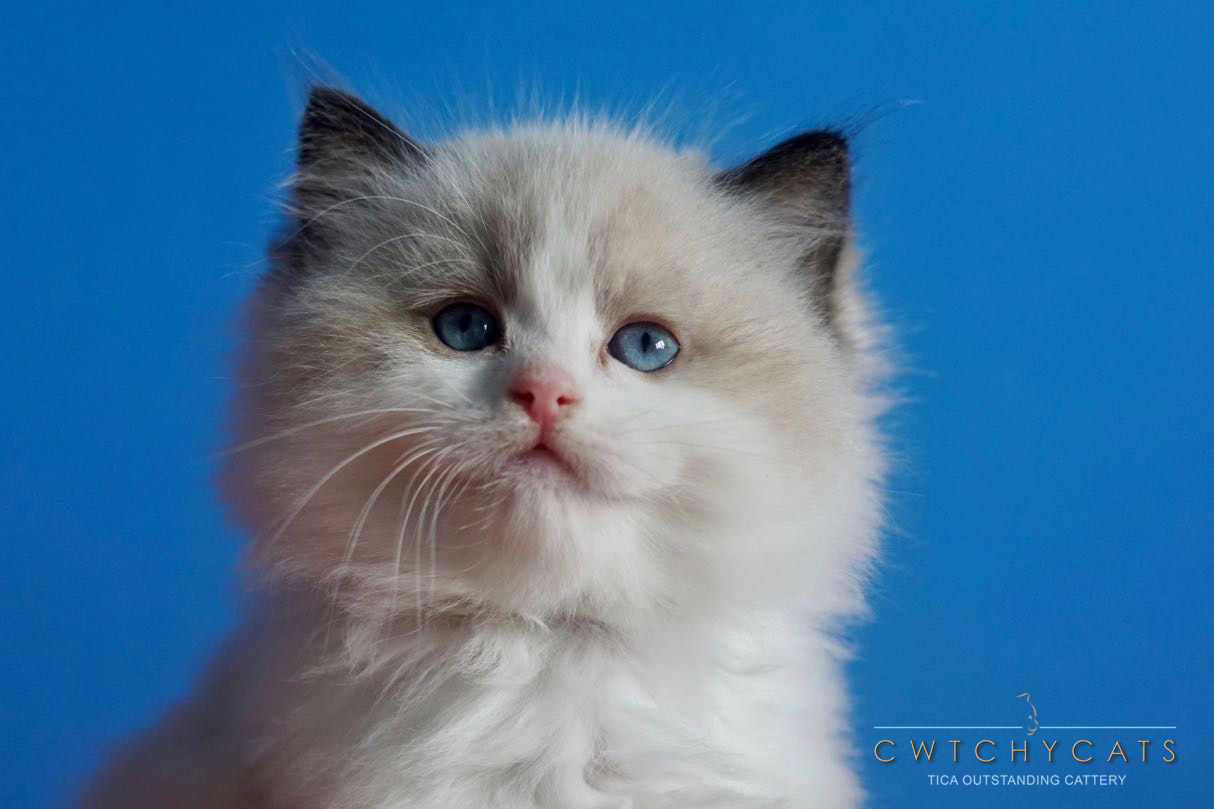 Freddie - 6.5 Weeks Old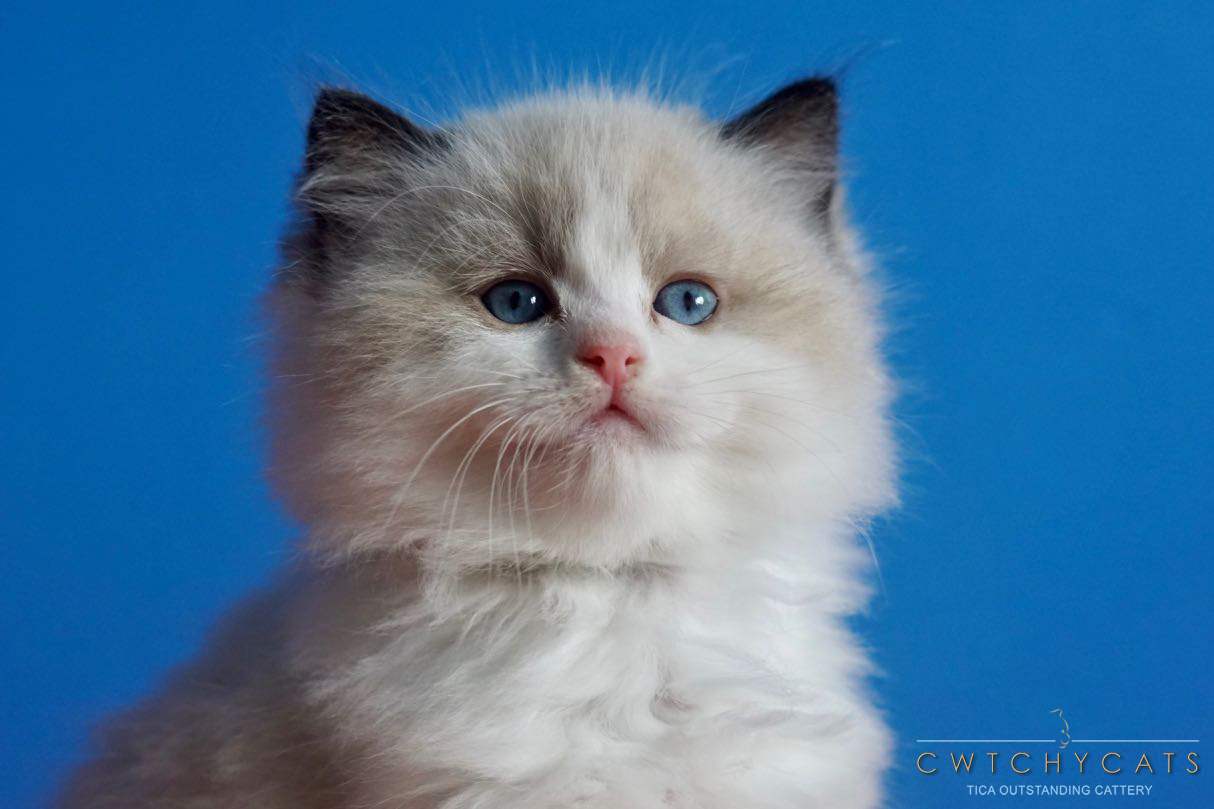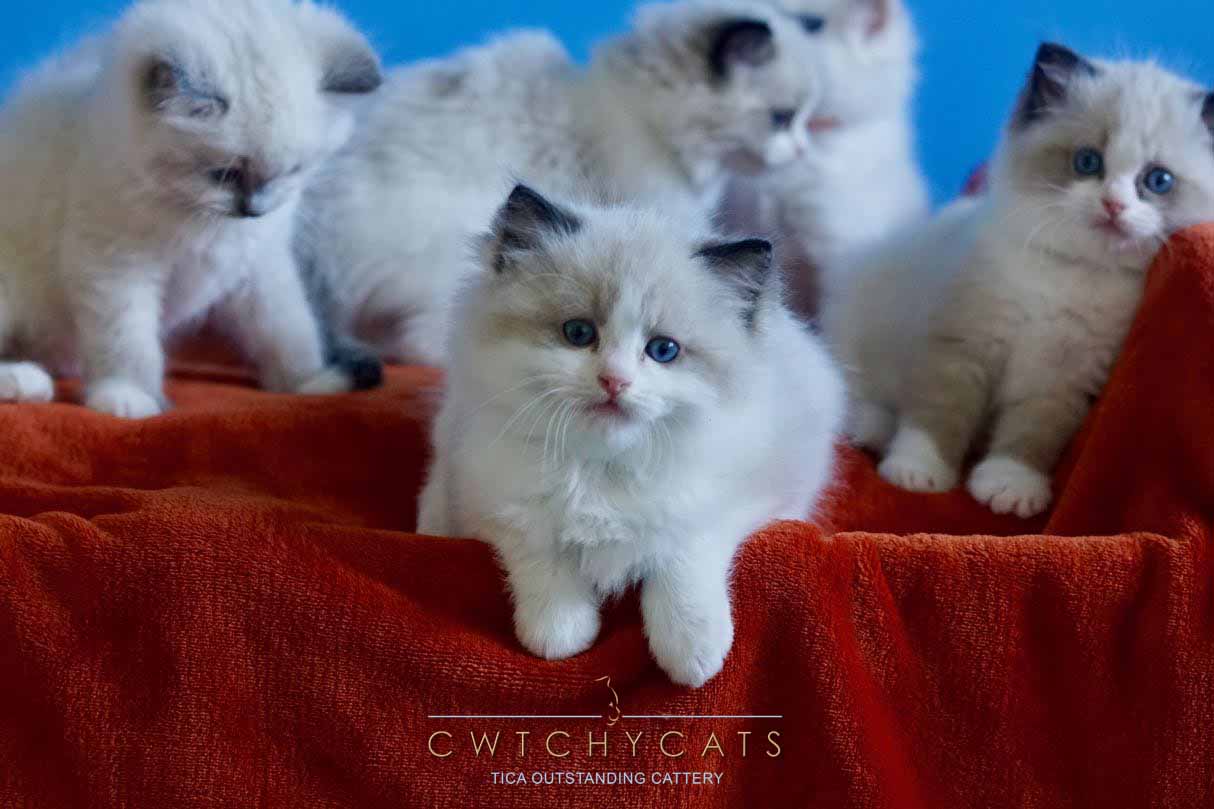 Freddie - 6.5 Weeks Old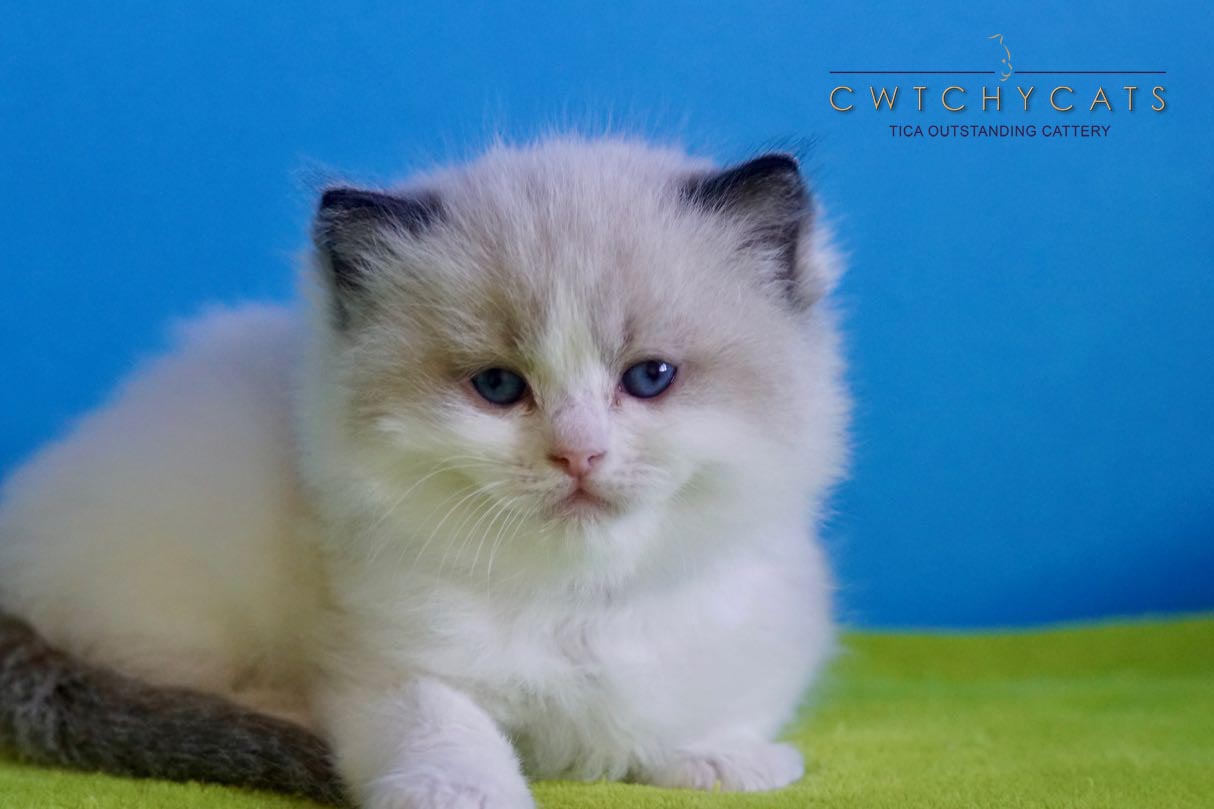 Freddie - 5 Weeks Old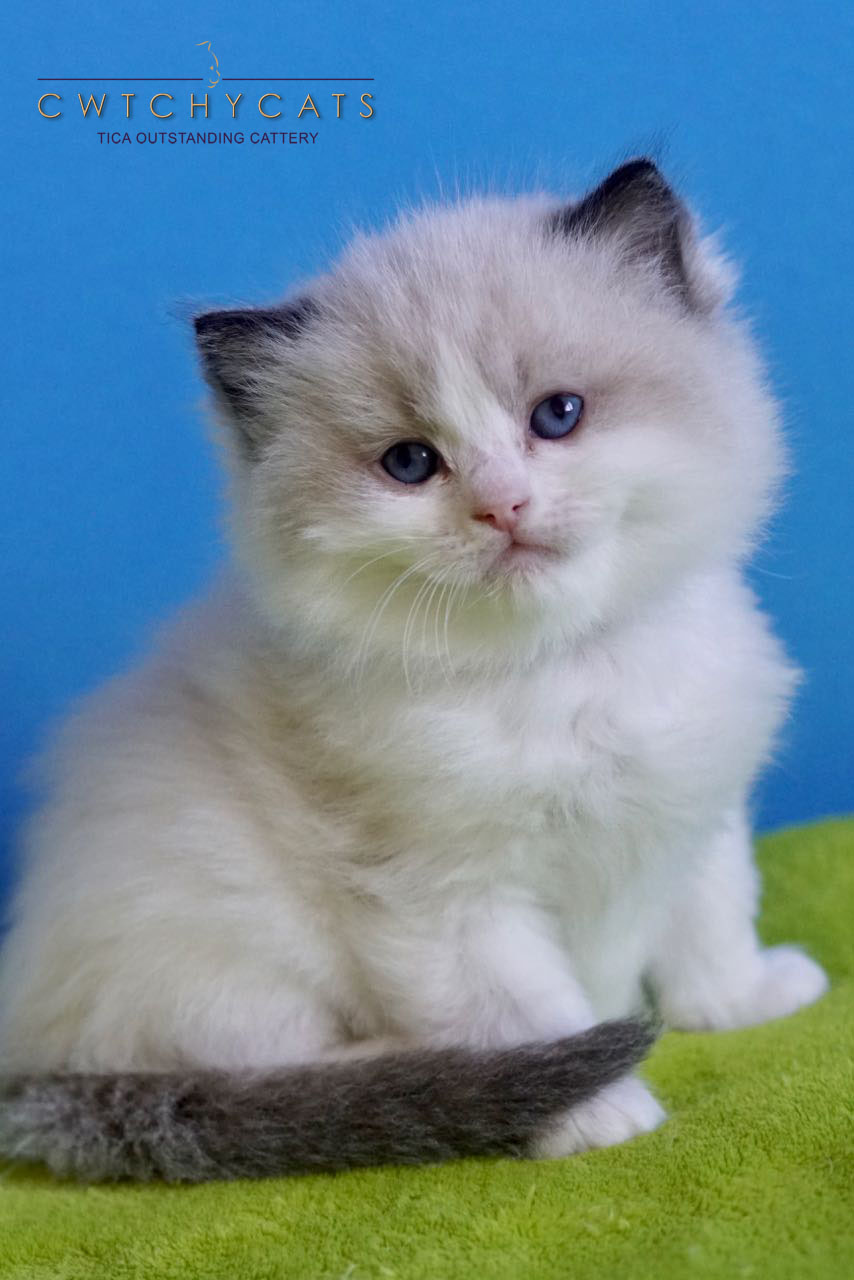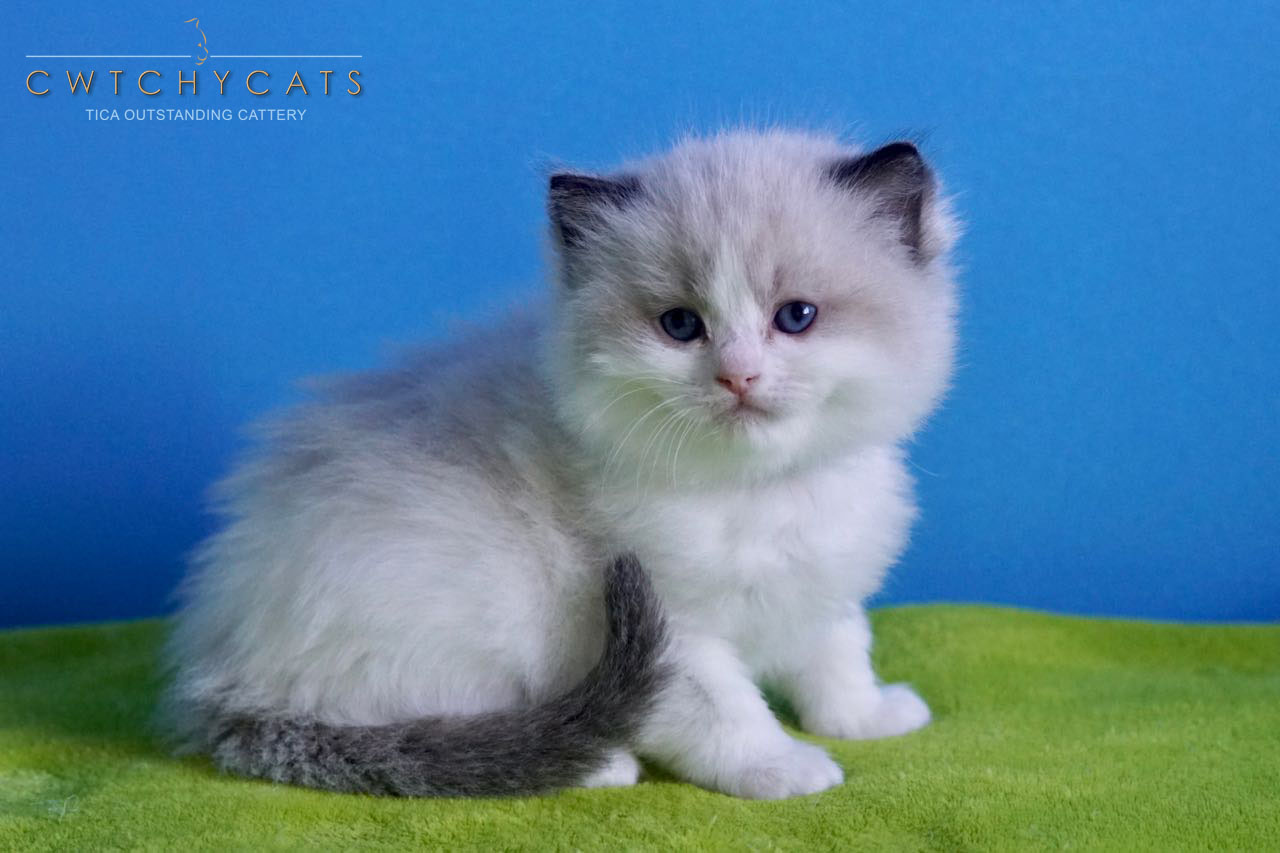 Freddie - 5 Weeks Old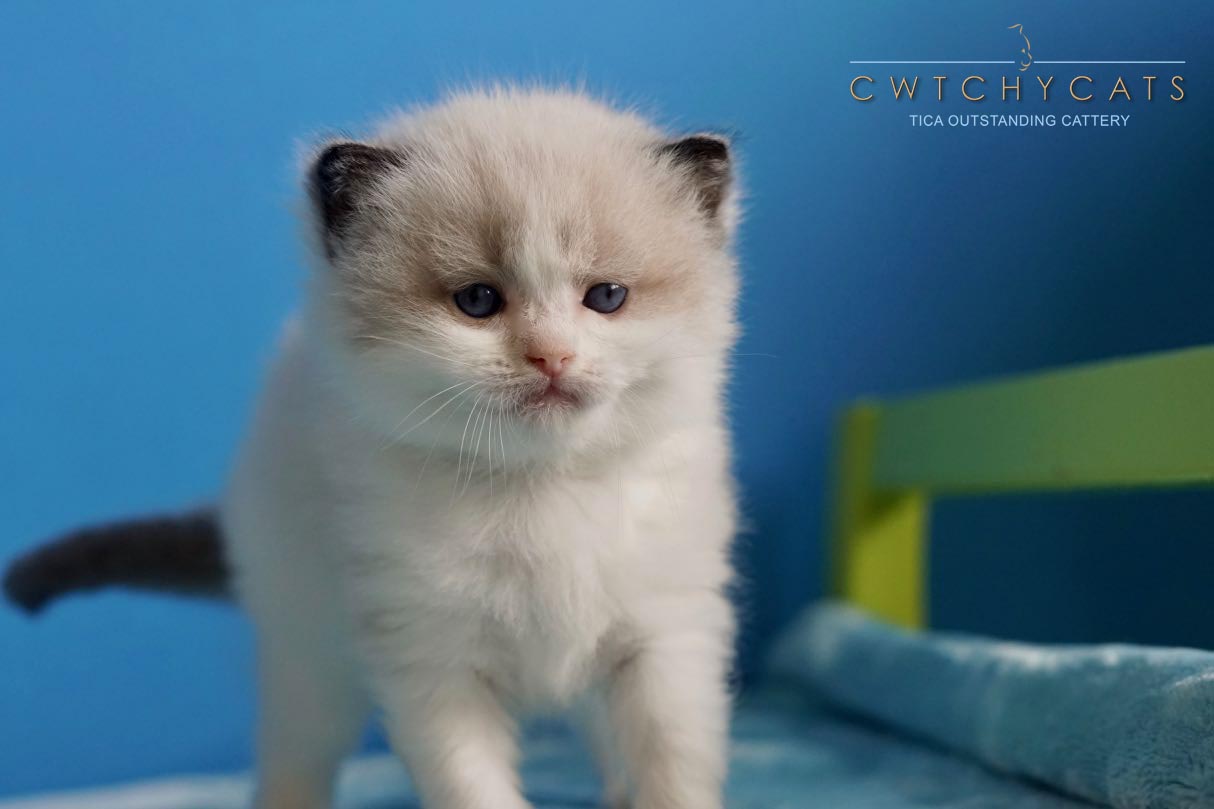 Freddie - 4 Weeks Old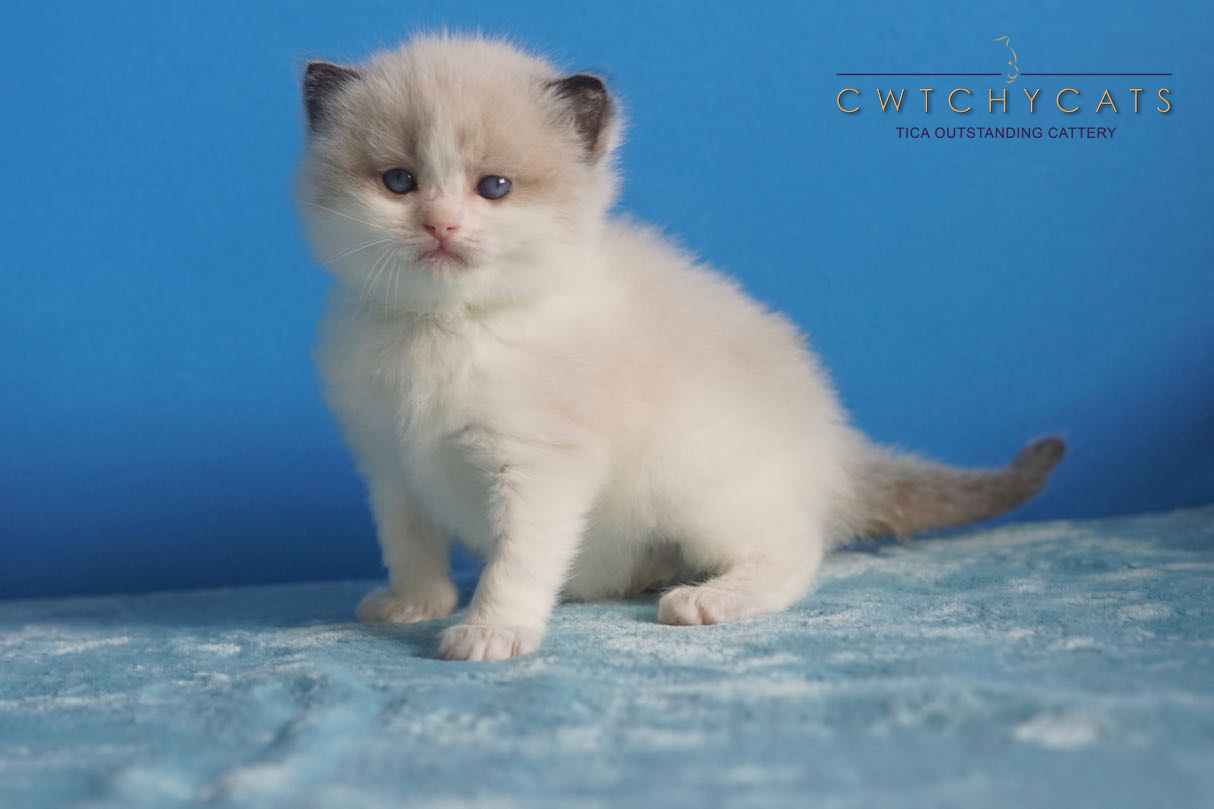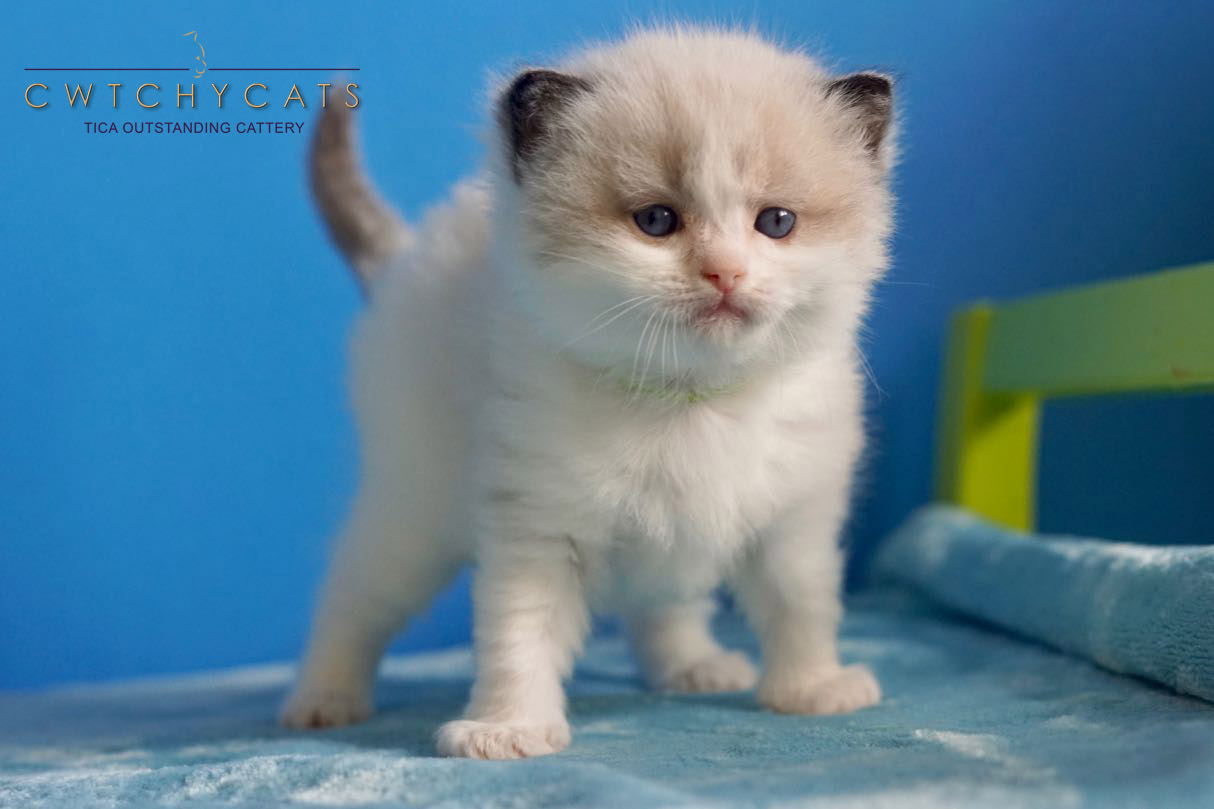 Freddie - 4 Weeks Old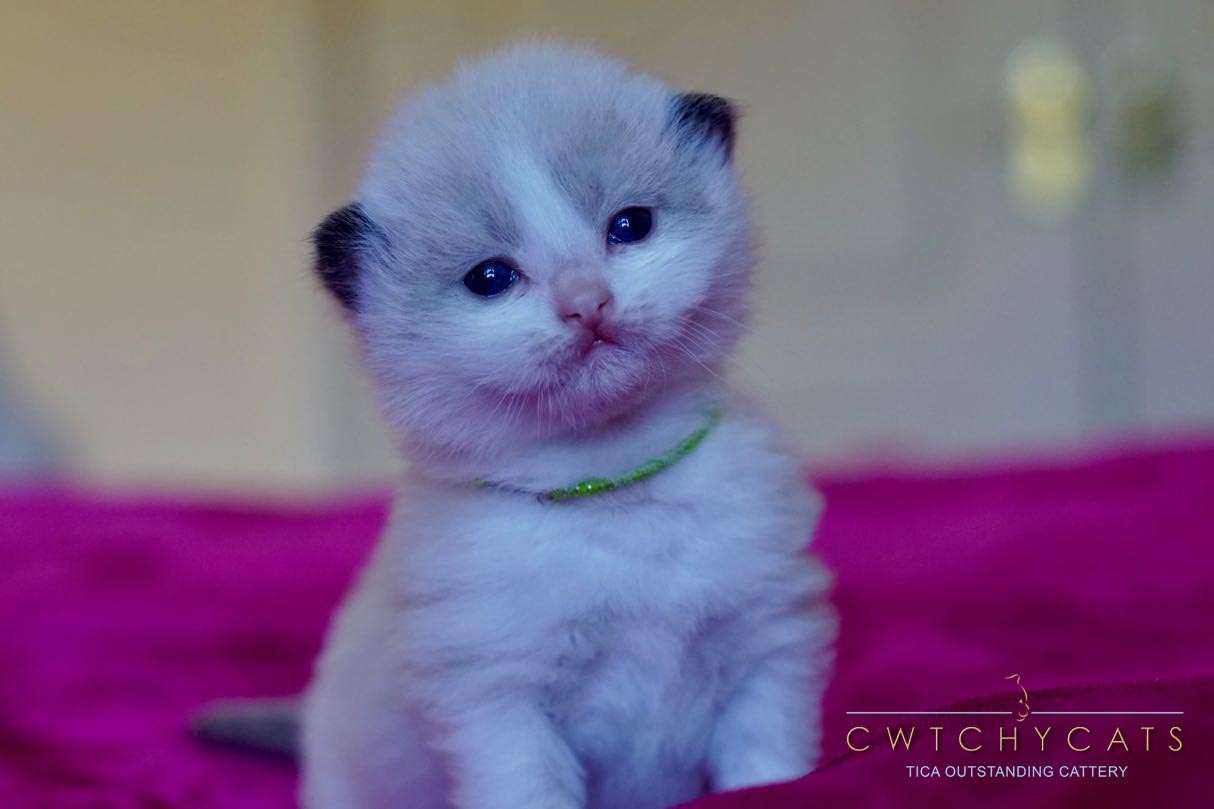 Freddie - 2.5 Weeks Old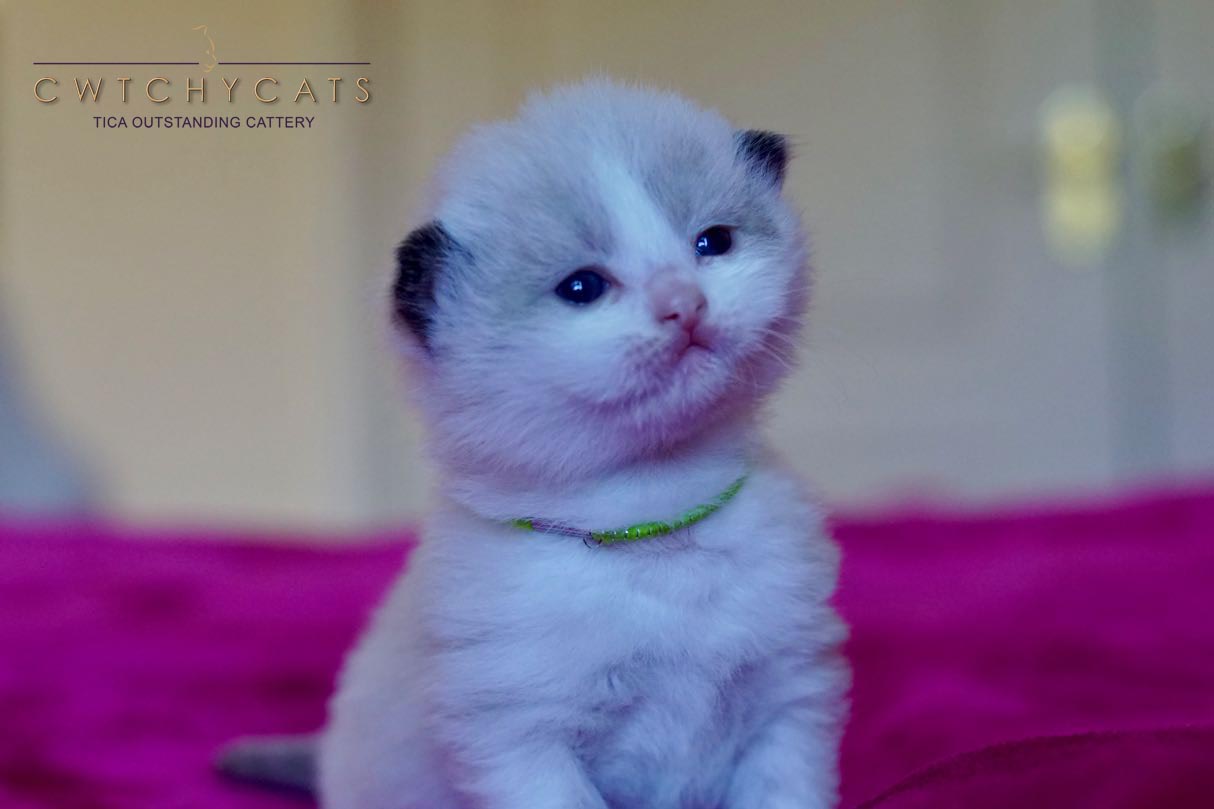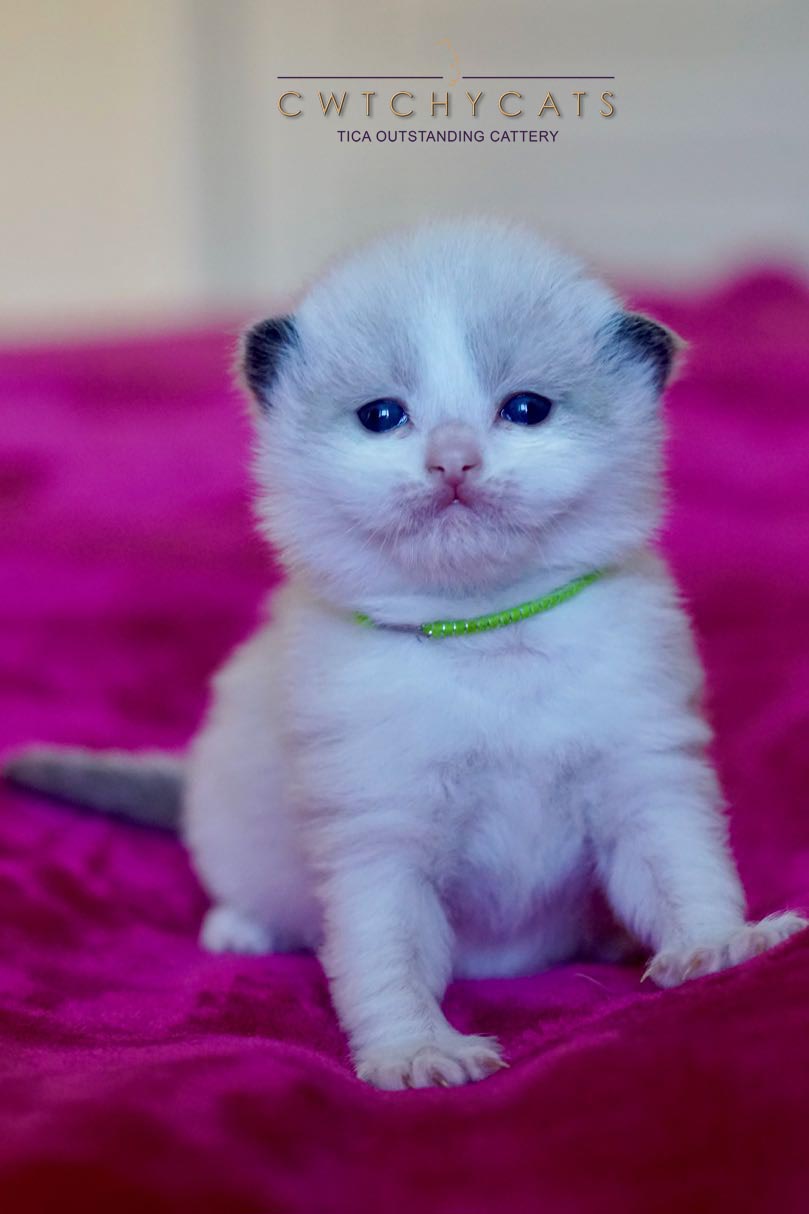 Freddie - 2.5 Weeks Old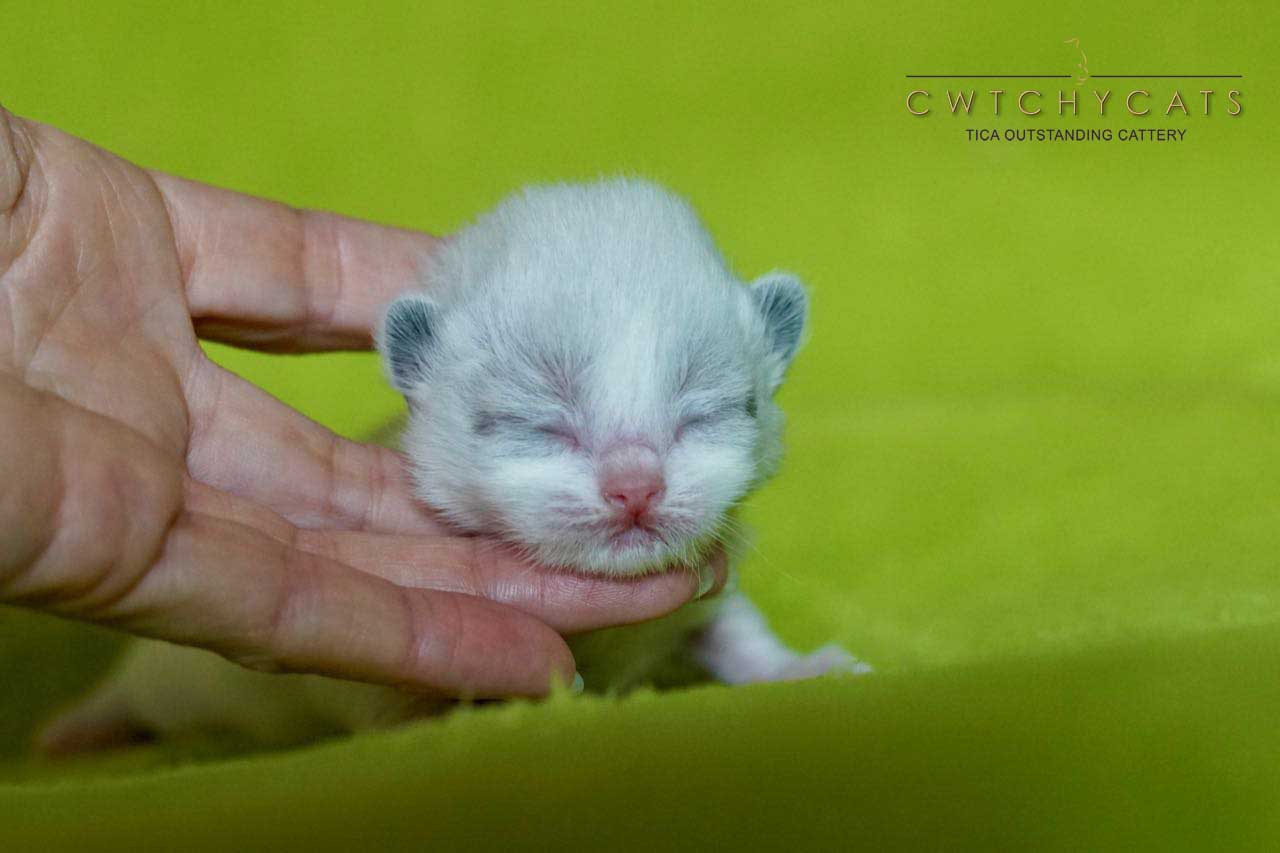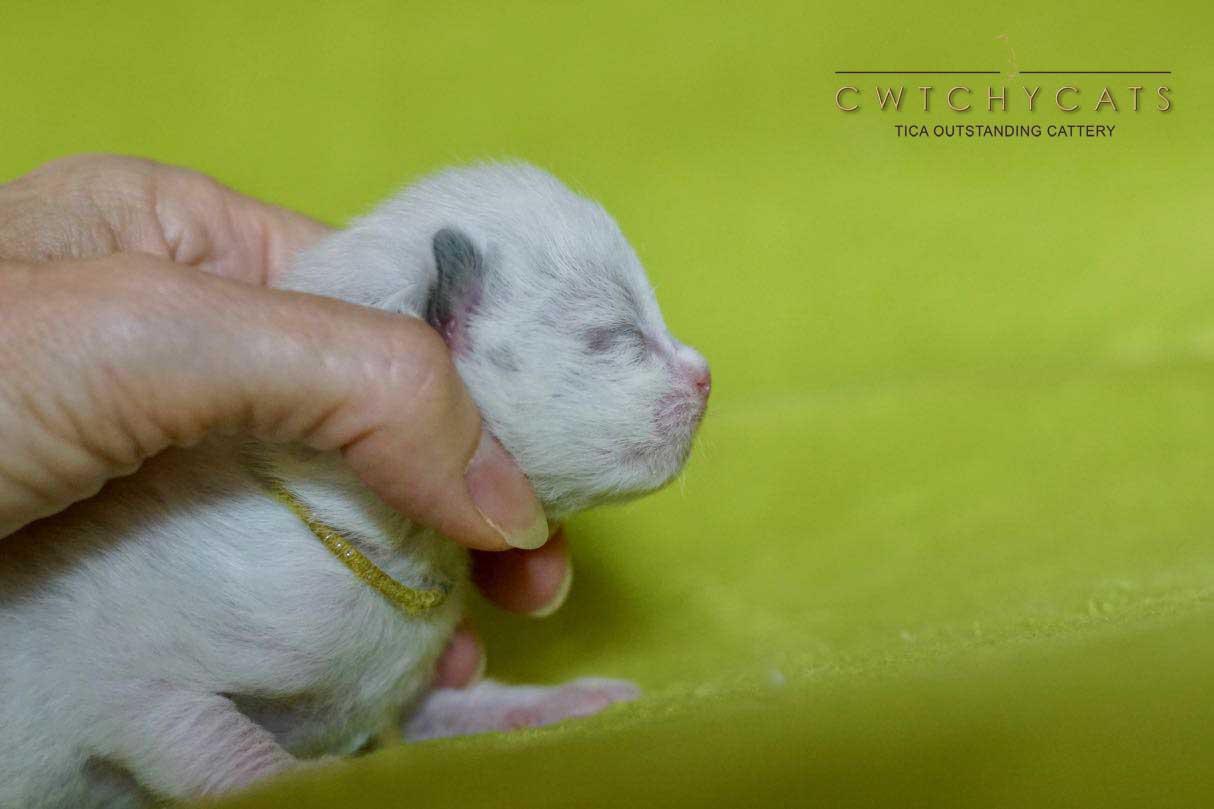 Freddy - 1 Week Old
RIP Beautiful Girl - Too good for this world :'(
Girl : Green Collar
Eliza (Cwtchycats Eliza Doolitte)
Blue (HM) Bicolour
Under Evaluation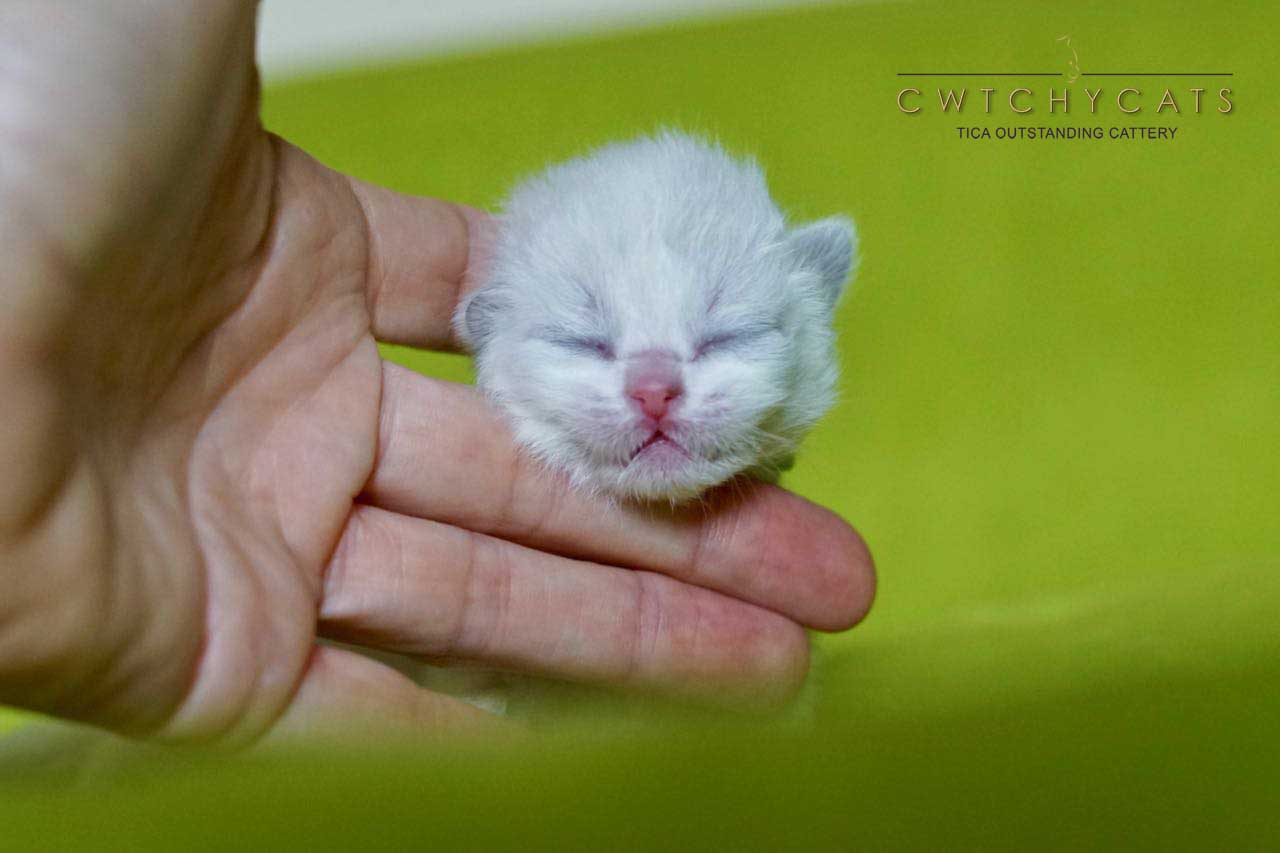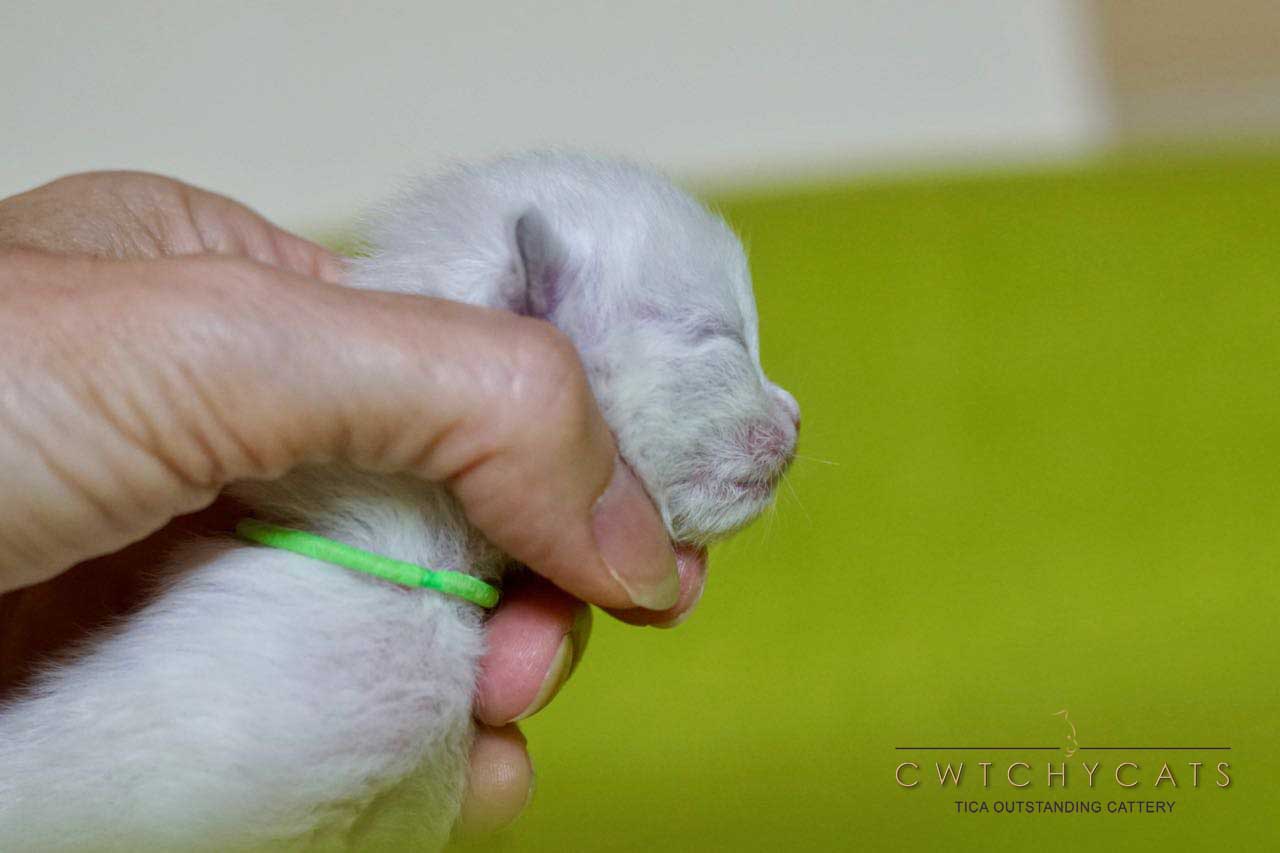 Eliza - 1 Week Old