Kittens Available!
Everyone on our current waiting list is looking for a different colour or sex to Leese, so, very unusually, we have a beautiful blue bicolour girl available to a loving, indoor pet home from 23rd August. She is a very sweet, loving, confident and gentle girl, and also loves to play.
If you would like more information, please contact us here.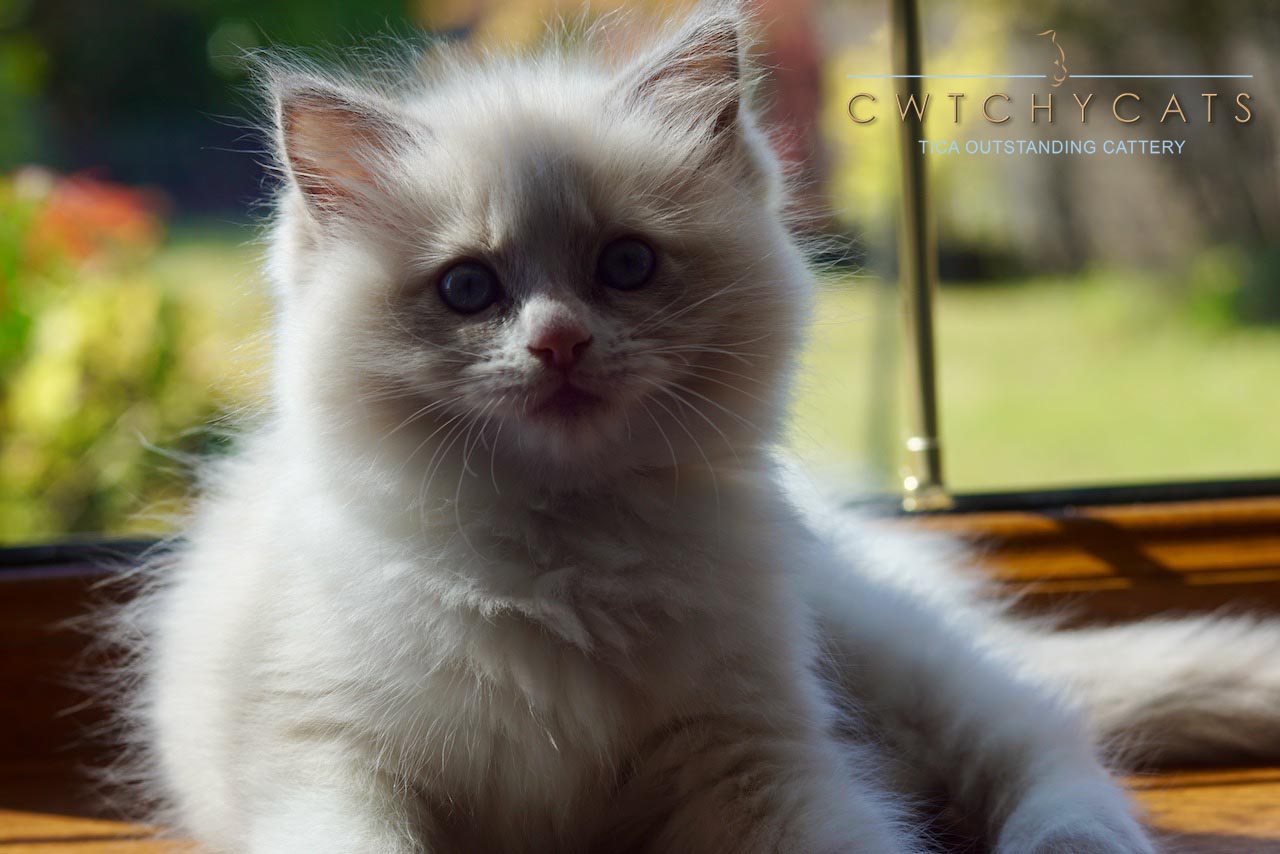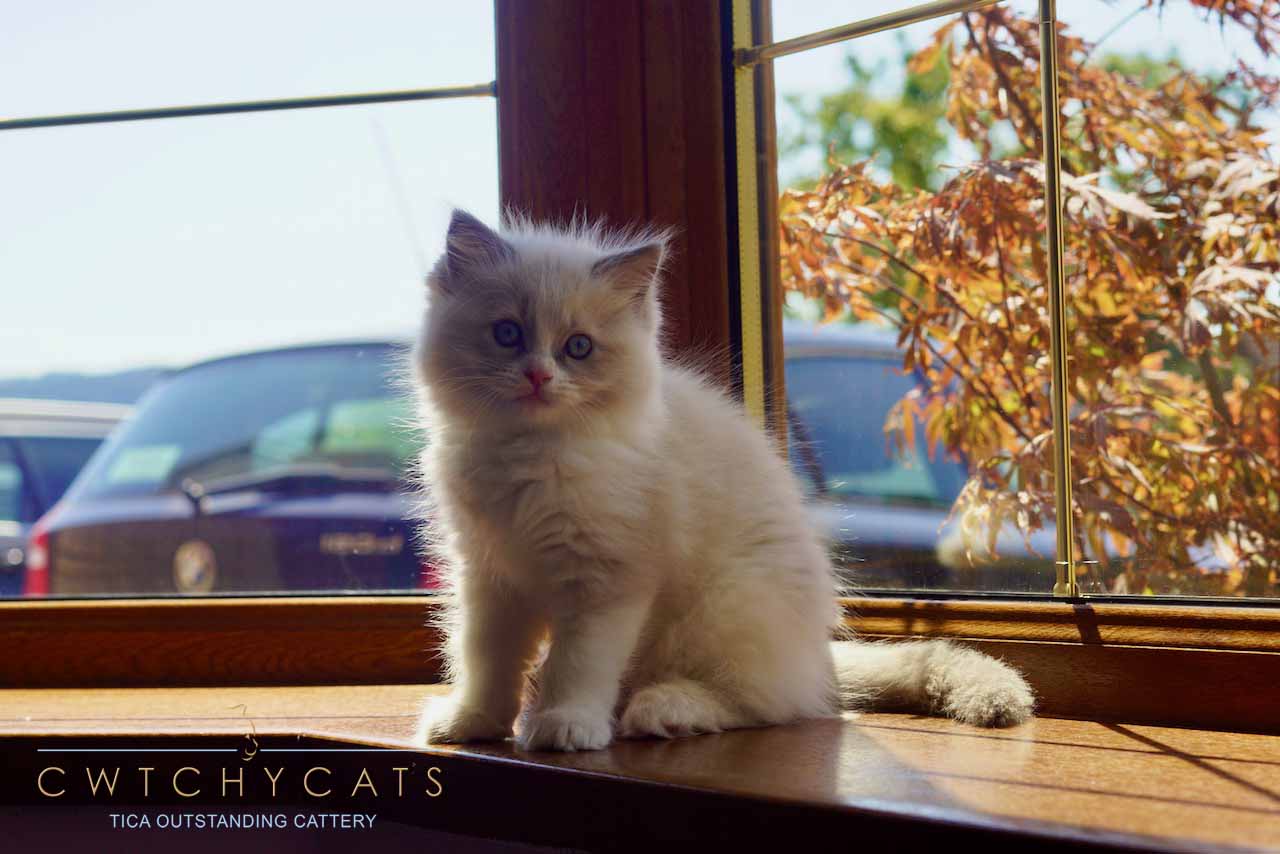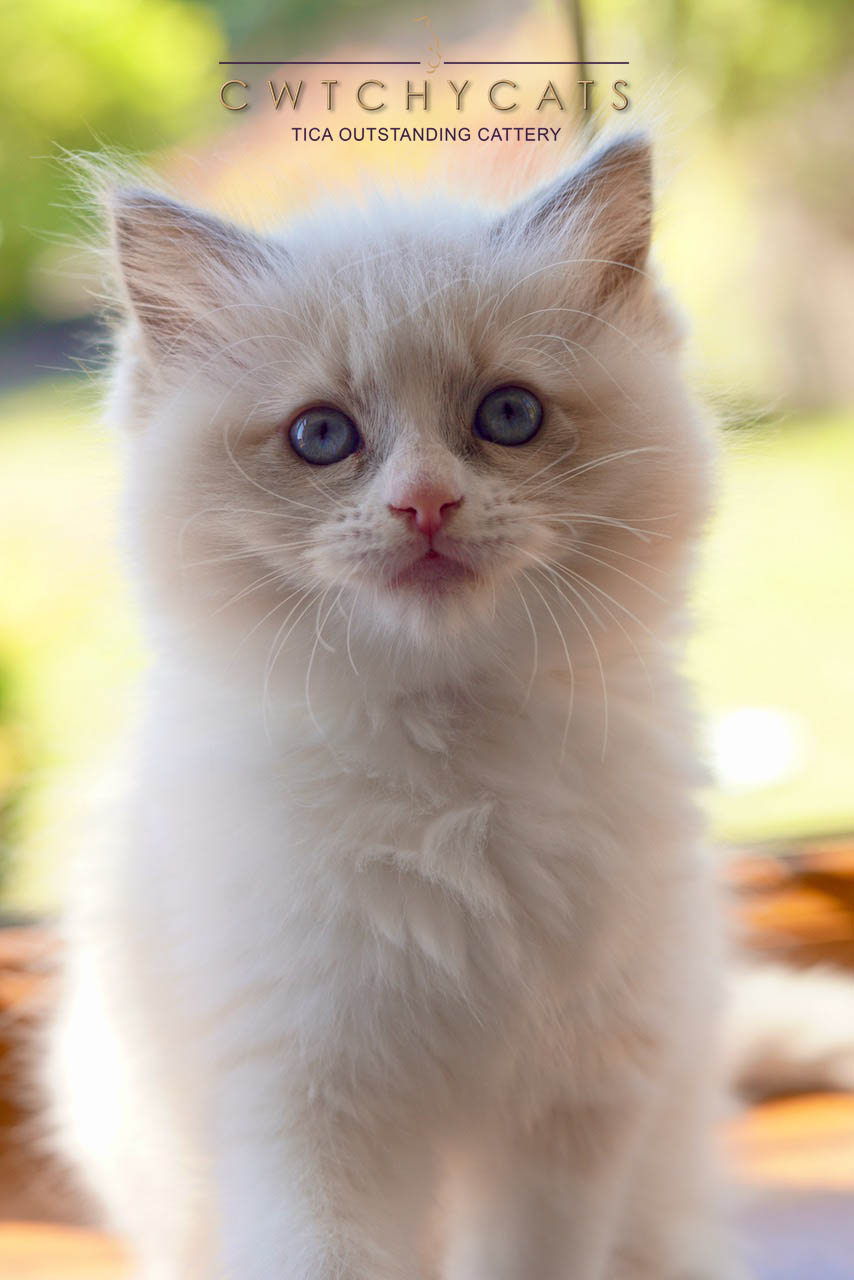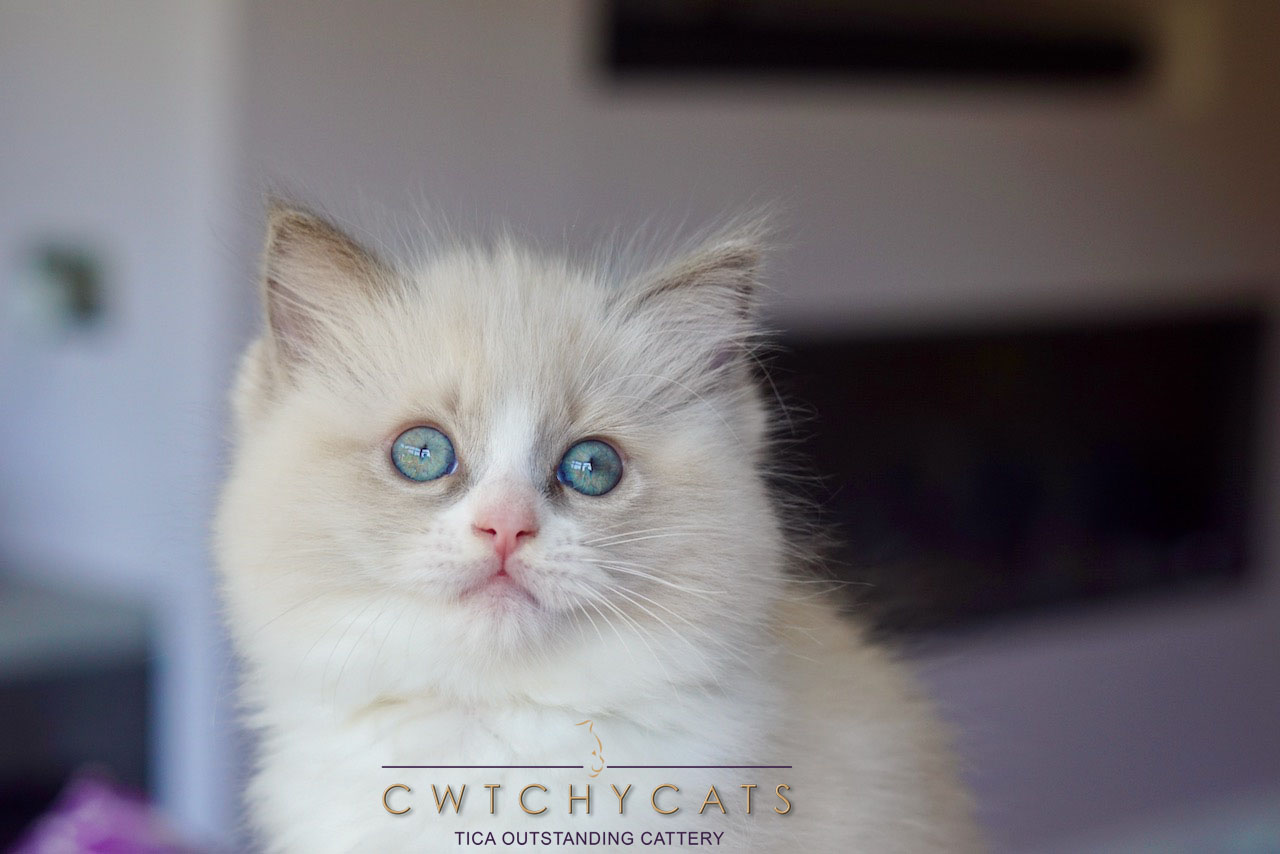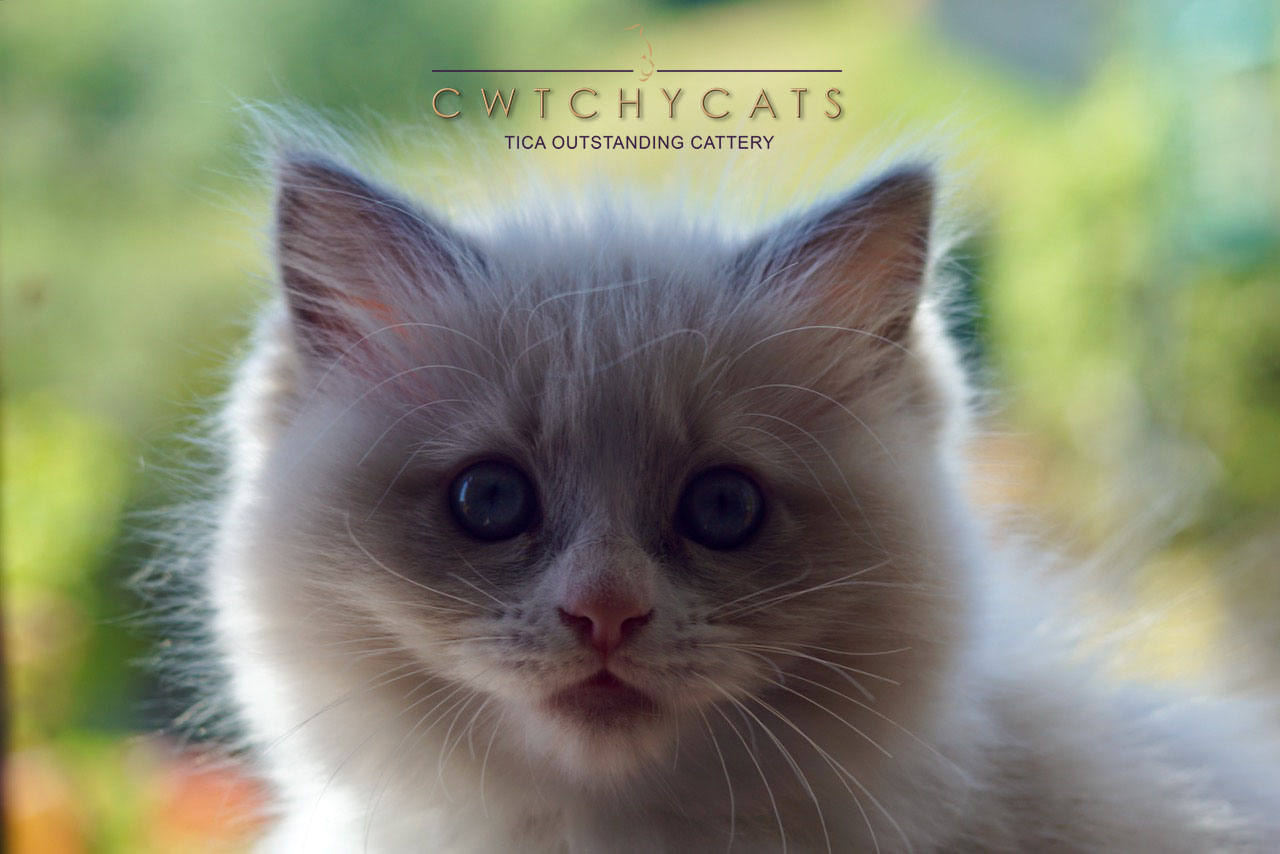 If you would like to receive a kitten questionnaire, please
contact us here.
All photos and text on this website are copyrighted and should not be saved, copied, published, shared or otherwise distributed without the written permission of Carolyn Littlejohns.