Dolls 'N' Rags Eyleen Charlene (Addie)
♥ ♥ HCM Echocardiogram - Normal - August 2020 ♥♥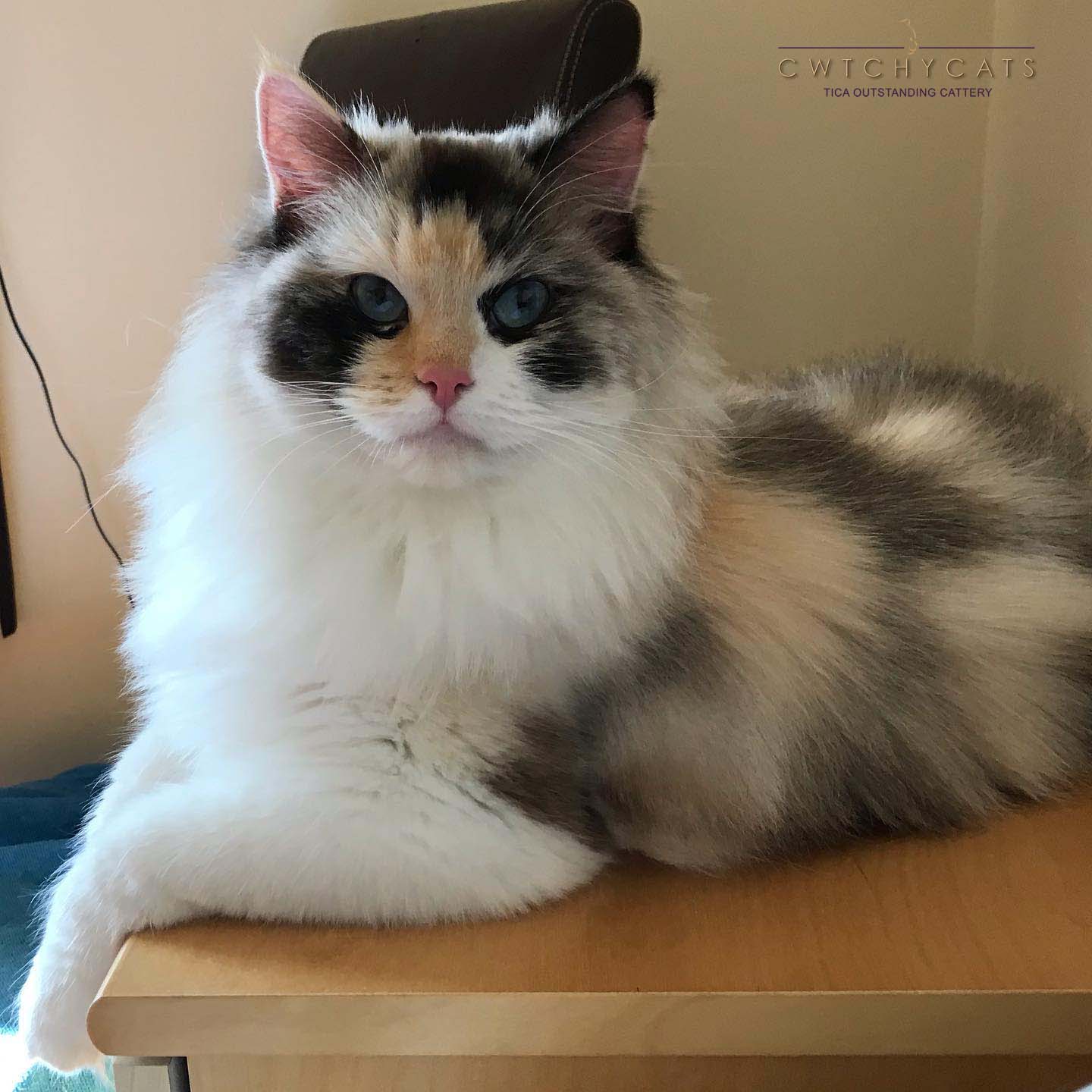 Addie - 18 Months Old
Addie Family Tree

Colour: Seal Tortie Point
Pattern: Bicolour
Carries: Dilute
Test Results:
FIV - Negative
FeLV - Negative
♥ ♥ HCM Echocardiogram - Normal - August 2020 ♥♥
HCM Ragdoll - Negative
HCM Maine Coon - Negative
PKD - Negative
Blood type - A or AB (Does not carry b)
MyCatDNA Health Checks (Over 40) - All Clear
Adelina (Addie) has joined us to add some diversity to our red series lines. She is a stunningly beautiful girl, with great type, a lovely pedigree and a wonderful relaxed, sweet and loving temperament that is so integral to the Ragdoll breed. She loves to cwtch, she loves to play and she loves to eat! We feel that she is a great addition to Cwtchycat Towers and are very proud to have her here and the diversity her pedigree brings to our breeding program.
She has come to us from our friends Danilo and Roberta Bertini at Dolls 'N' Rags Cattery in Tuscany, Italy. We would like to thank them both for the trust they have put in us with their precious girl - she is so incredibly special to us and we hope she will make some beautiful kittens that we can all be proud of when the time is right.
Addie is registered with TICA & FiFe.
Addie has tested 'normal' in a genetic test for the MYBPC3 gene, associated with HCM, also 'normal' for PKD and 40 other health tests at MyCatDNA and therefore her kittens will also be clear for these known defective genes (all of our breeding cats have tested negative for these defective genes). She will also have an echocardiogram with our feline cardiologist prior to her mating to ensure her heart is 100% healthy!