Became proud parents to 6 huge and gorgeous kittens who were
born on July 20th 2021. These kittens are pre-reserved and will be adopted by people already on our waiting list.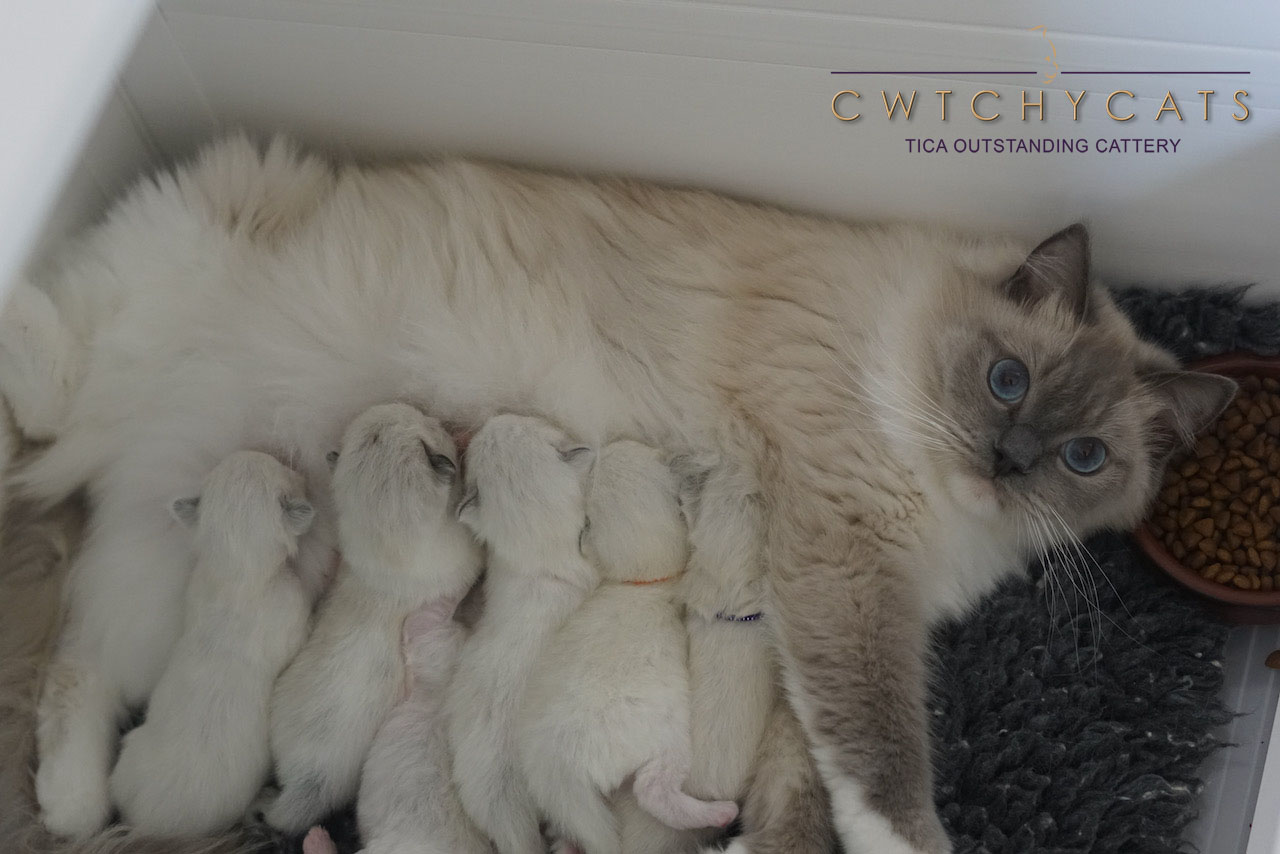 Sassy with her 10 Day Old Kittens!

We are very proud to introduce Sassy & Magics' first litter!
Sassy was an absolute trooper and laboured easily, without issues. All of her kittens are doing really well, they are huge kittens already - her milk must be really good stuff!
These Kittens will be known as our "Sesame Street Characters Litter".

Girl : Turquoise Collar
Alice (Cwtchycats Alic Snuffleupagus)
Blue Mitted
Under Evaluation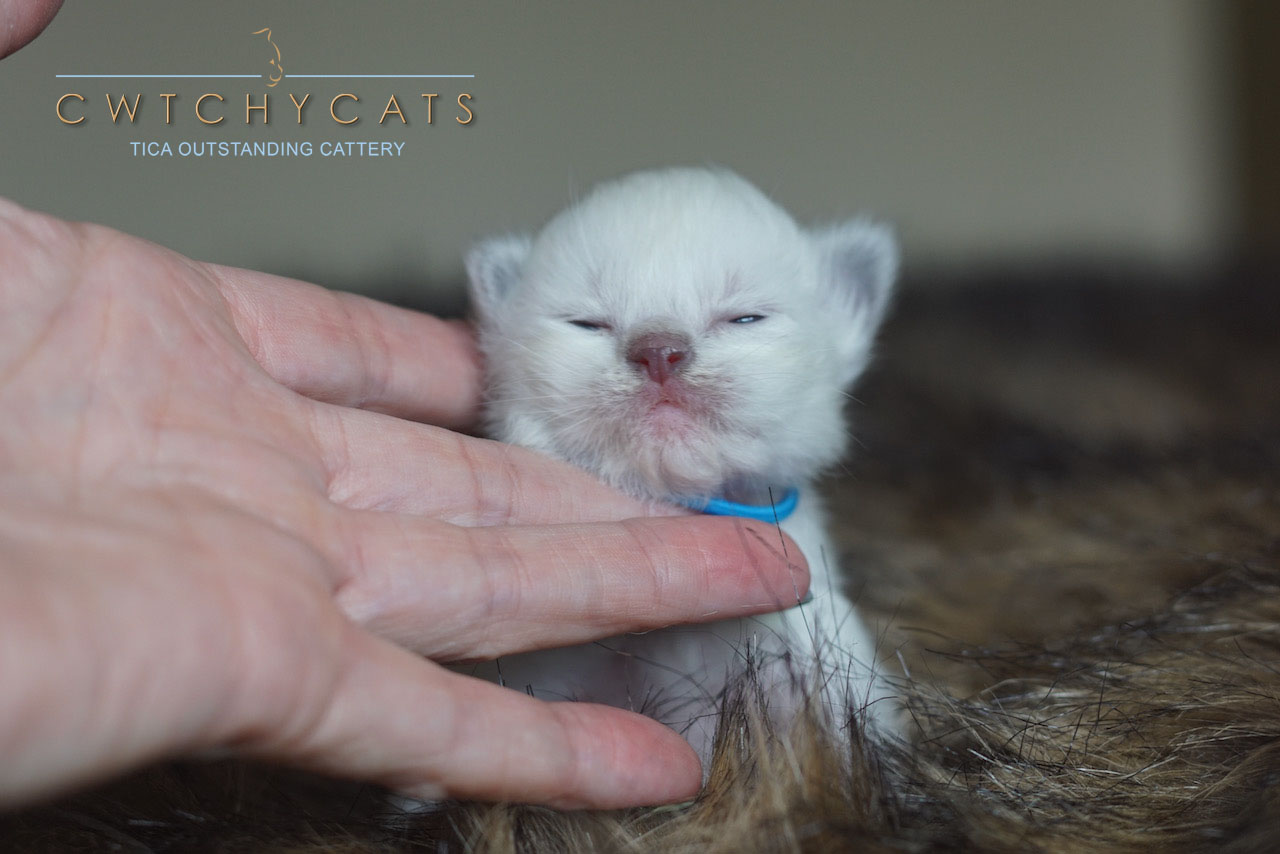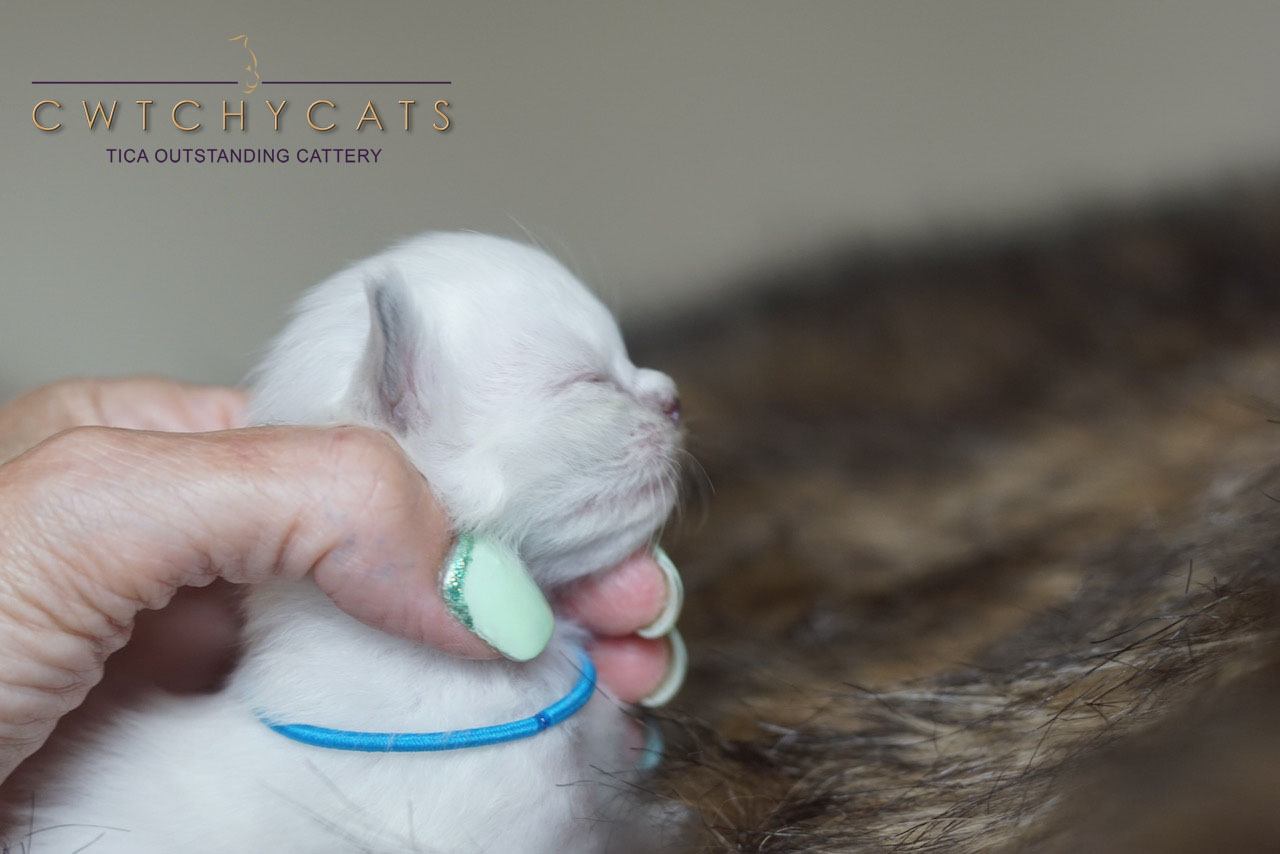 Alice - 10 Days Old

Boy 1 : Cerise Collar
Cookie (Cwtchycats Cookie Monster)
Blue (HM) Bicolour
Under Evaluation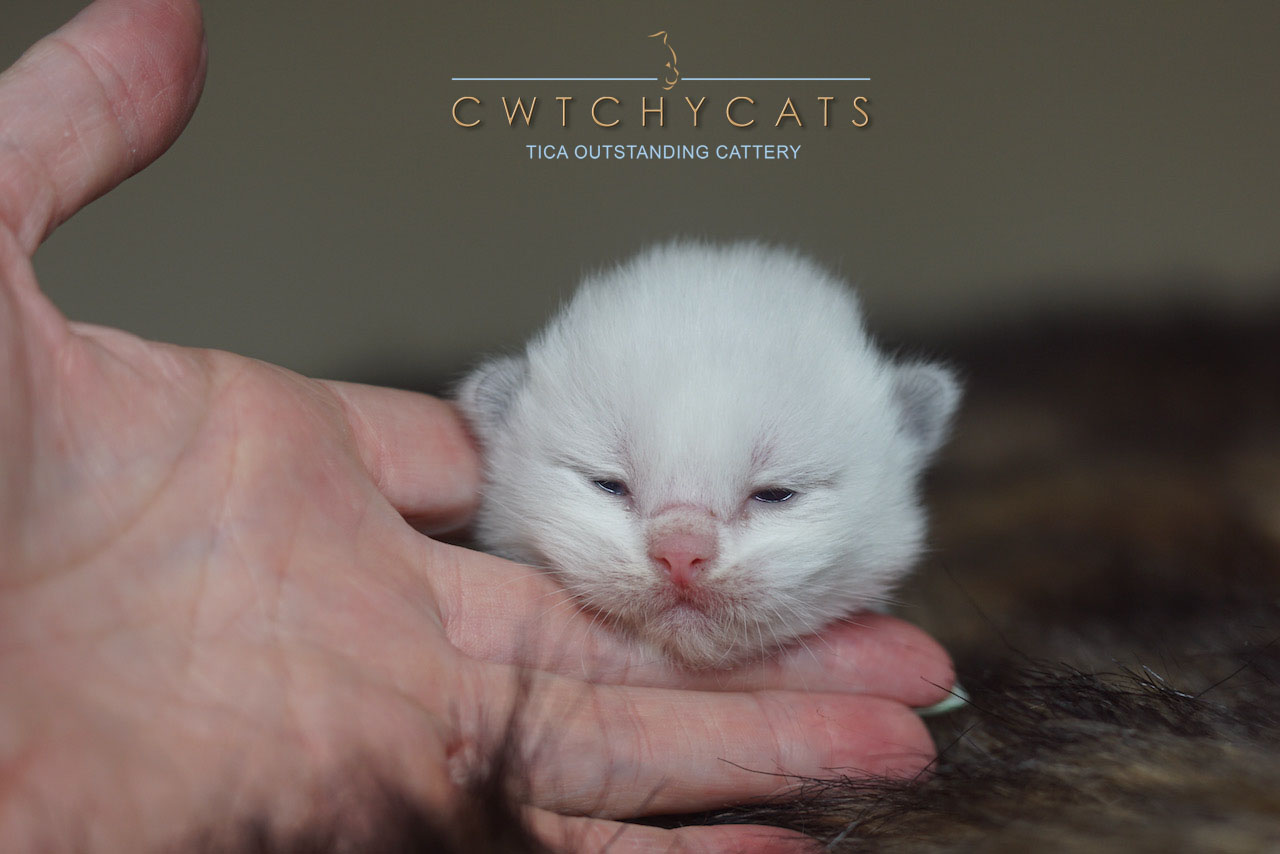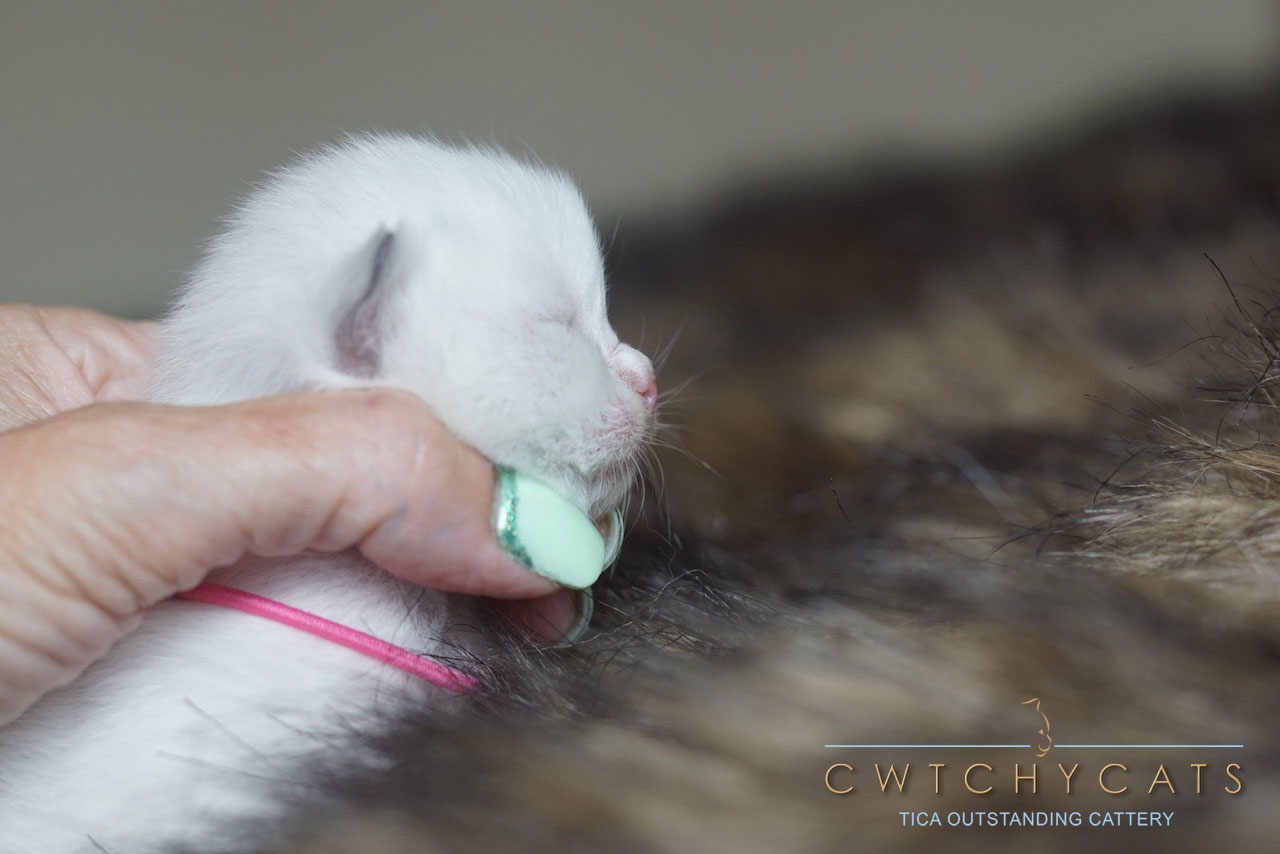 Cookie - 10 Days Old

Boy 2 : Silver Collar
Elmo (Cwtchycats Elmo)
Seal (HM) Bicolour
Under Evaluation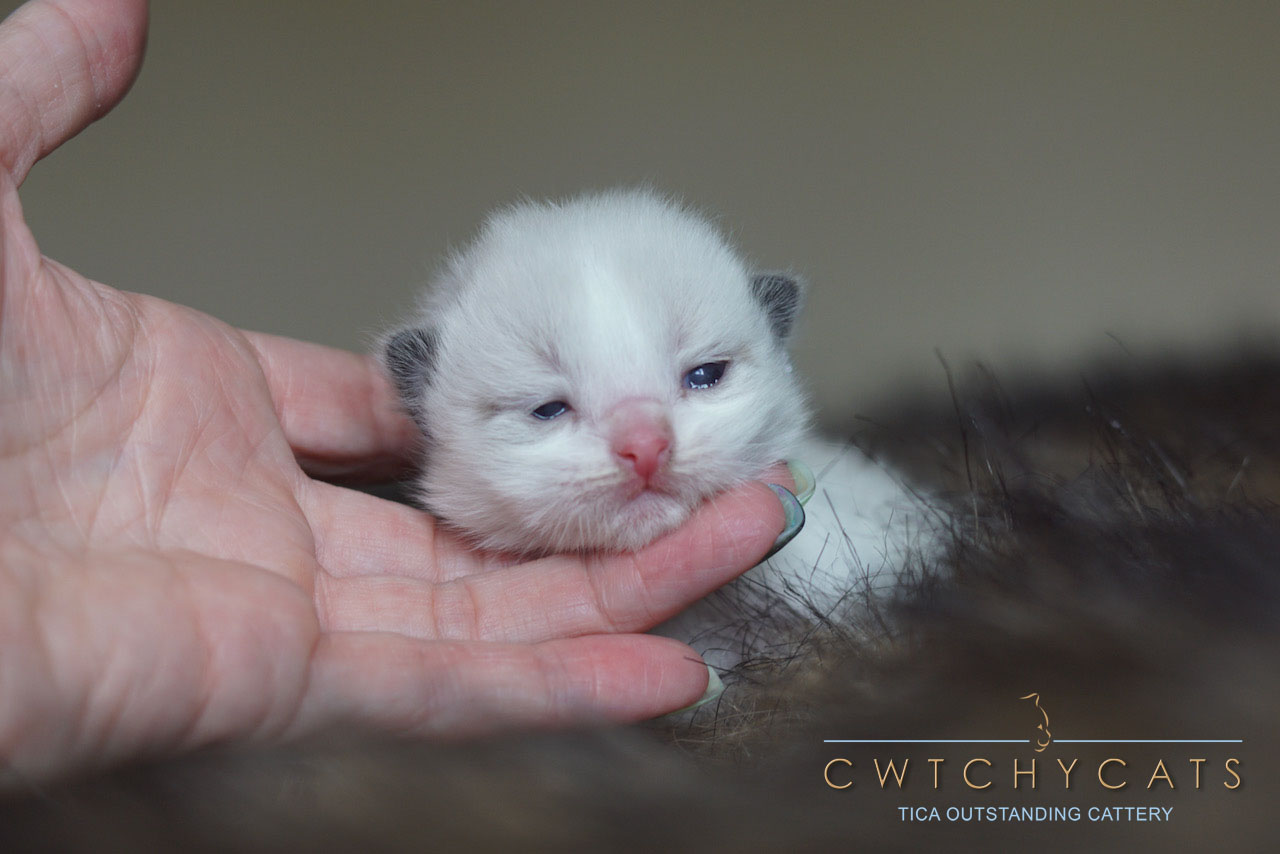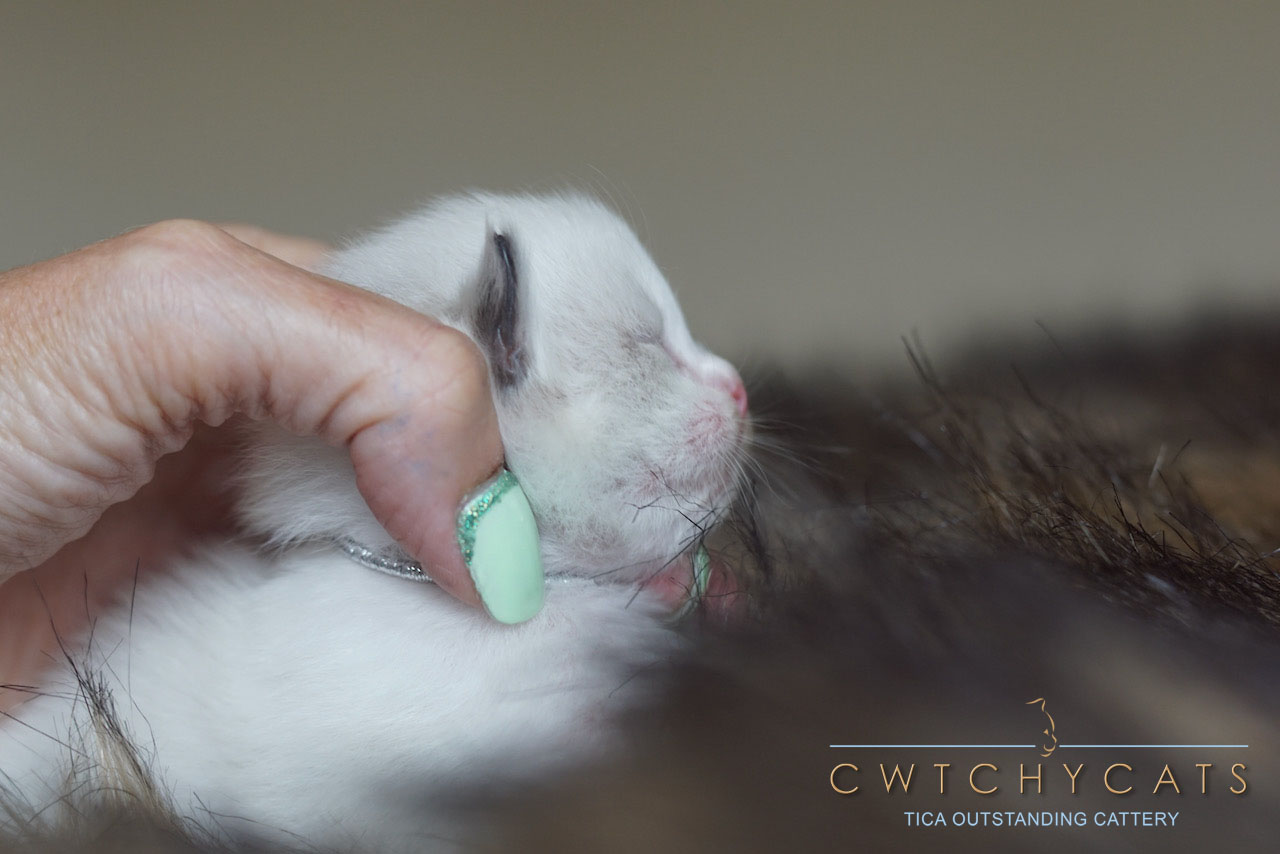 Elmo - 10 Days Old

Boy 3 : Purple Collar
Ernie (Cwtchycats Ernie)
Blue Mitted
Under Evaluation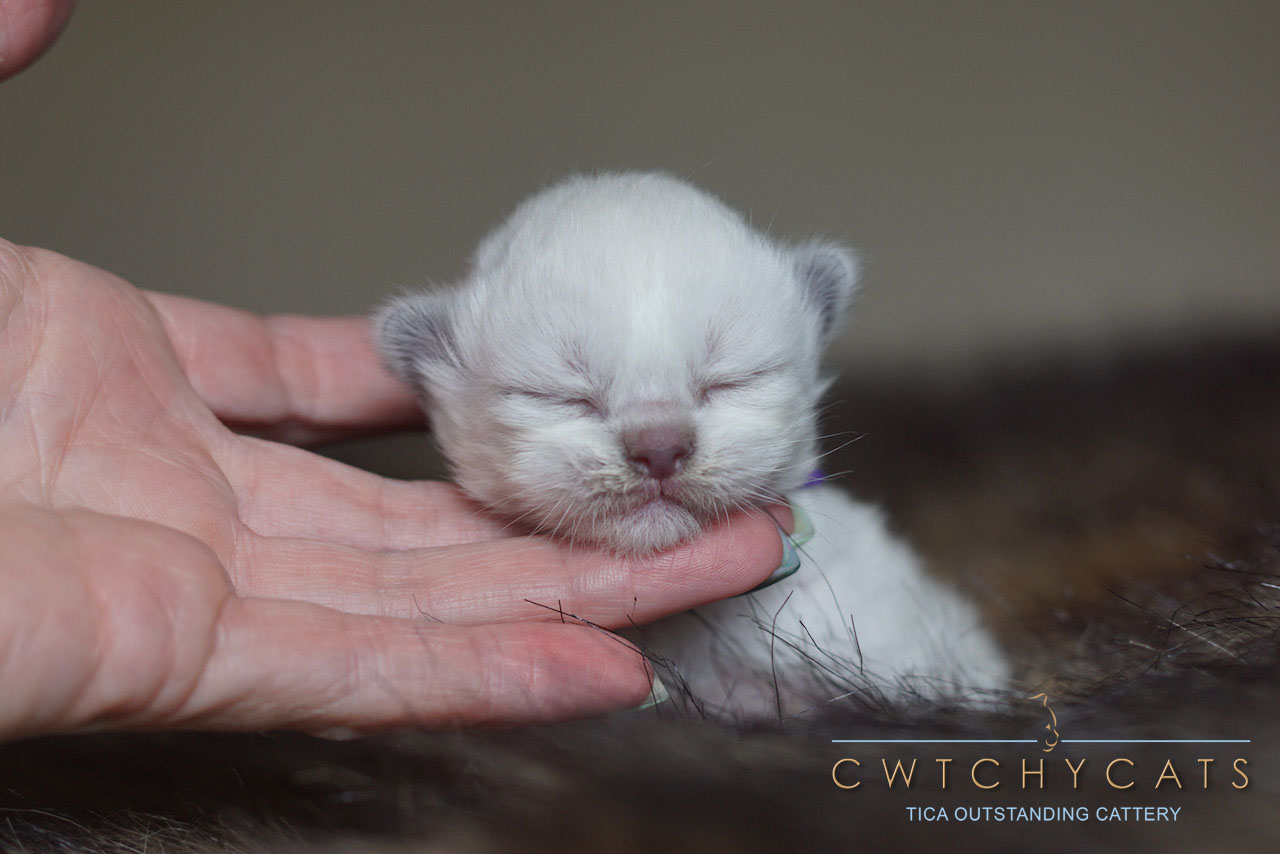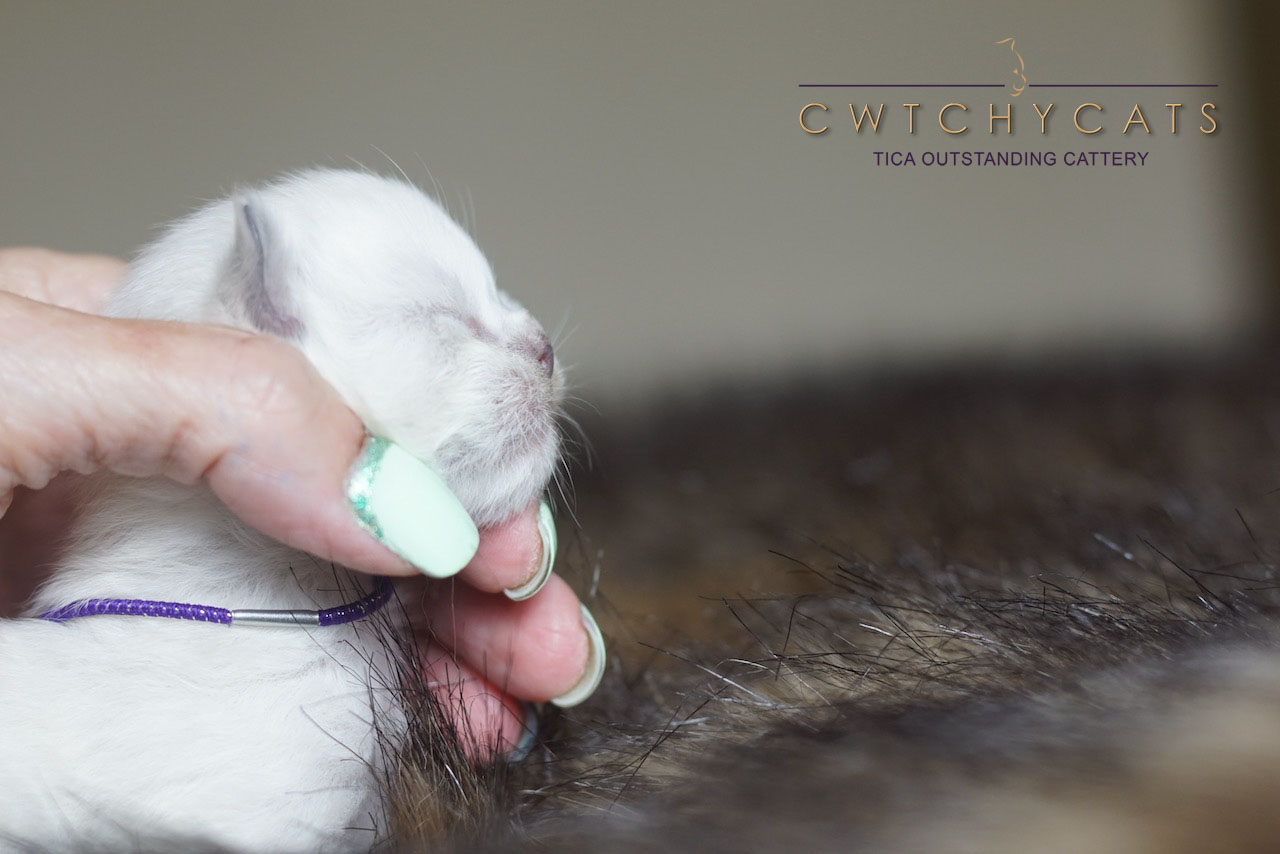 Ernie - 10 Days Old

Boy 4 : Orange Collar
Bert (Cwtchycats Bert)
Blue (HM) Bicolour
Under Evaluation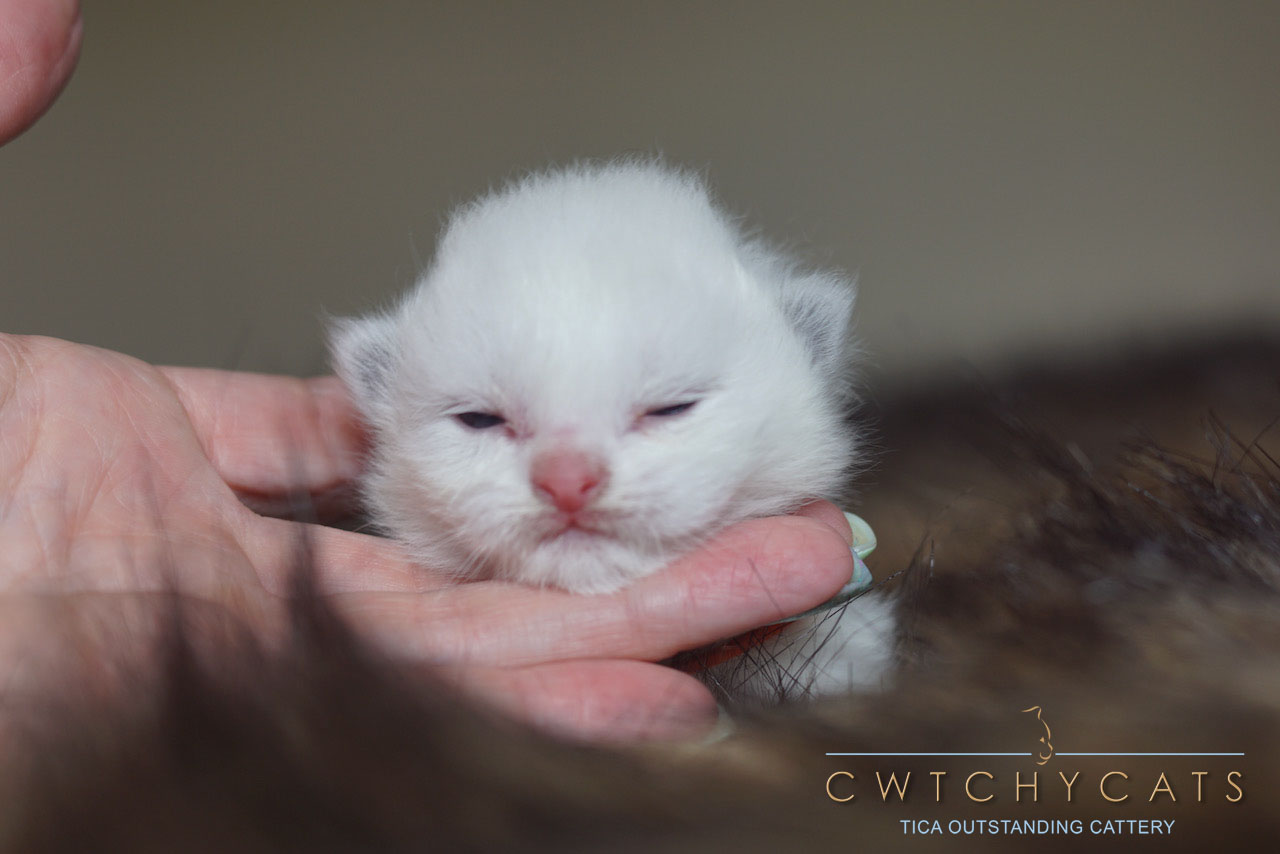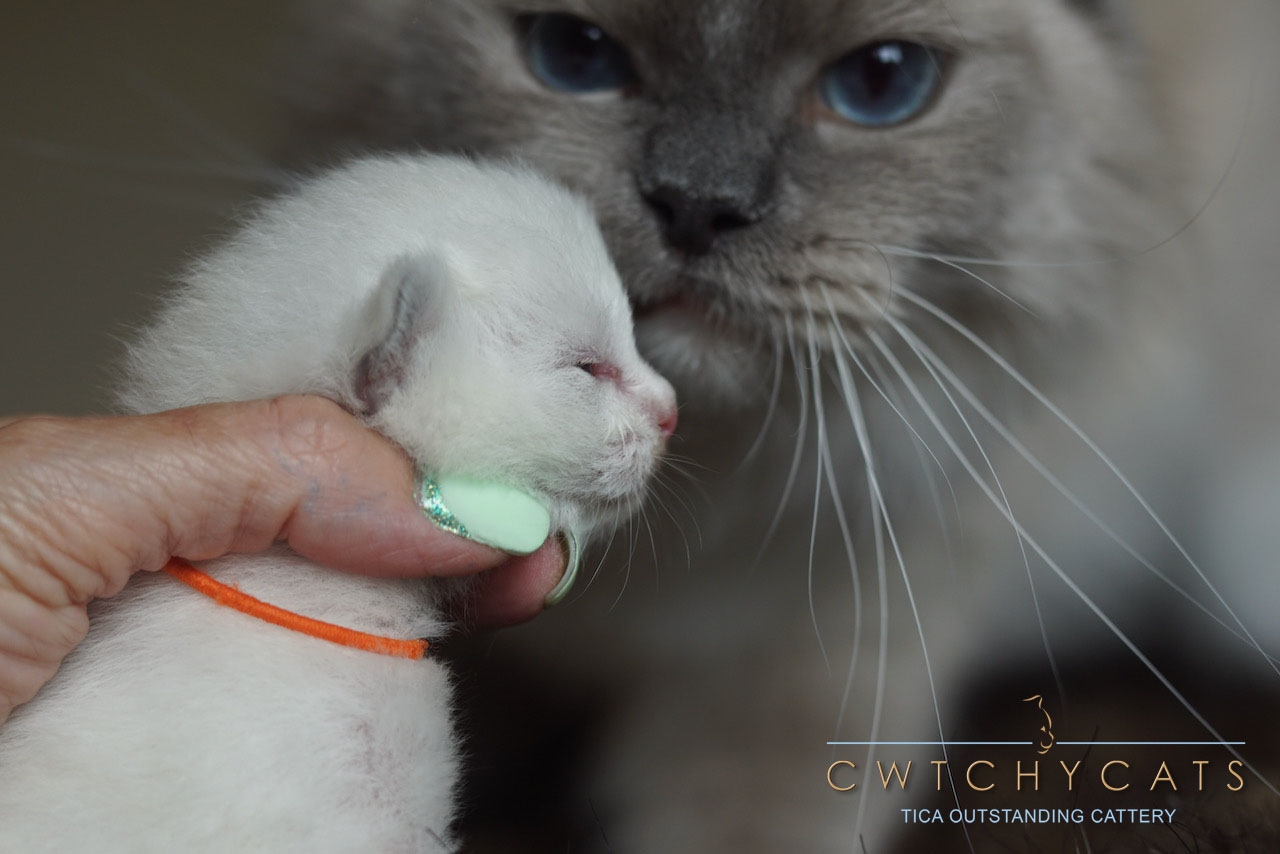 Bert - 10 Days Old

Boy 5 : Pink Collar
Oscar (Cwtchycats Oscar)
Blue (HM) Bicolour
Under Evaluation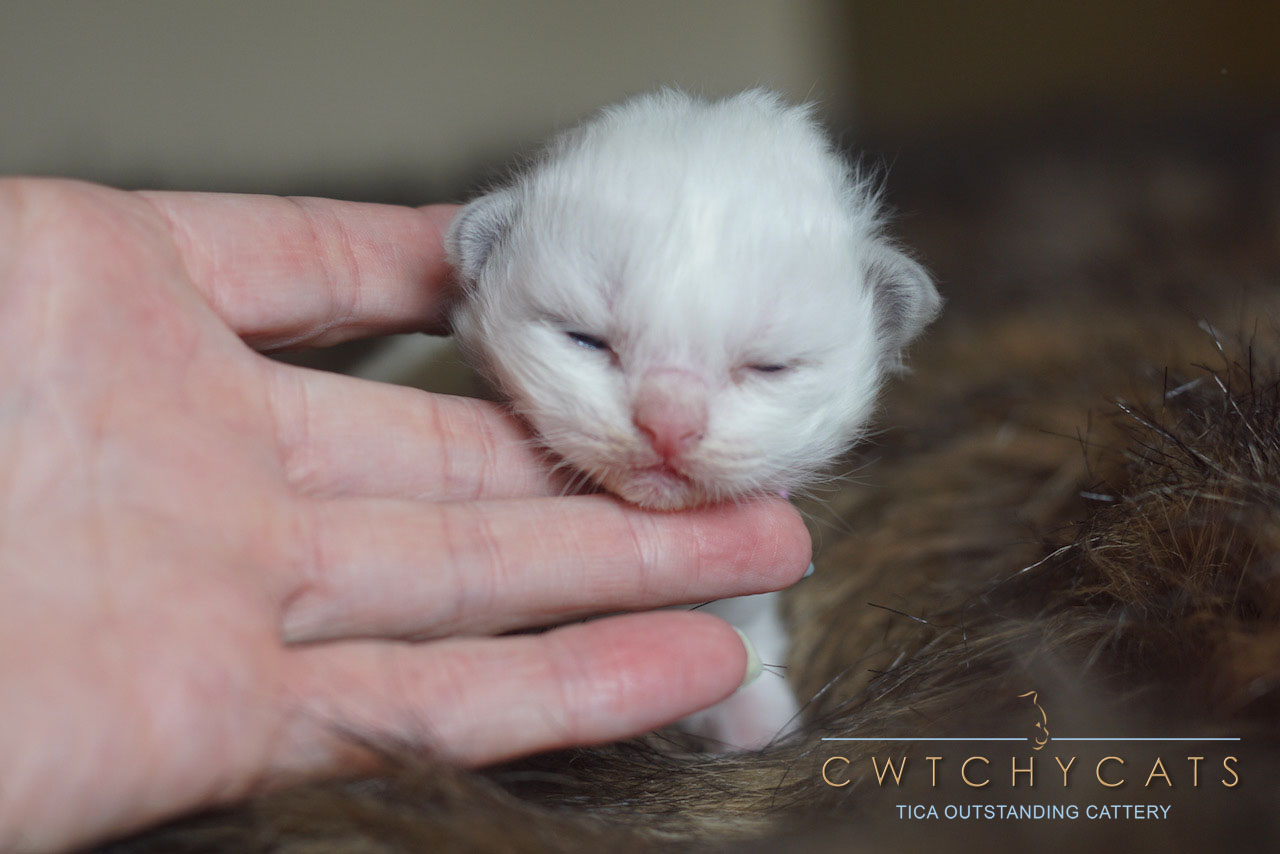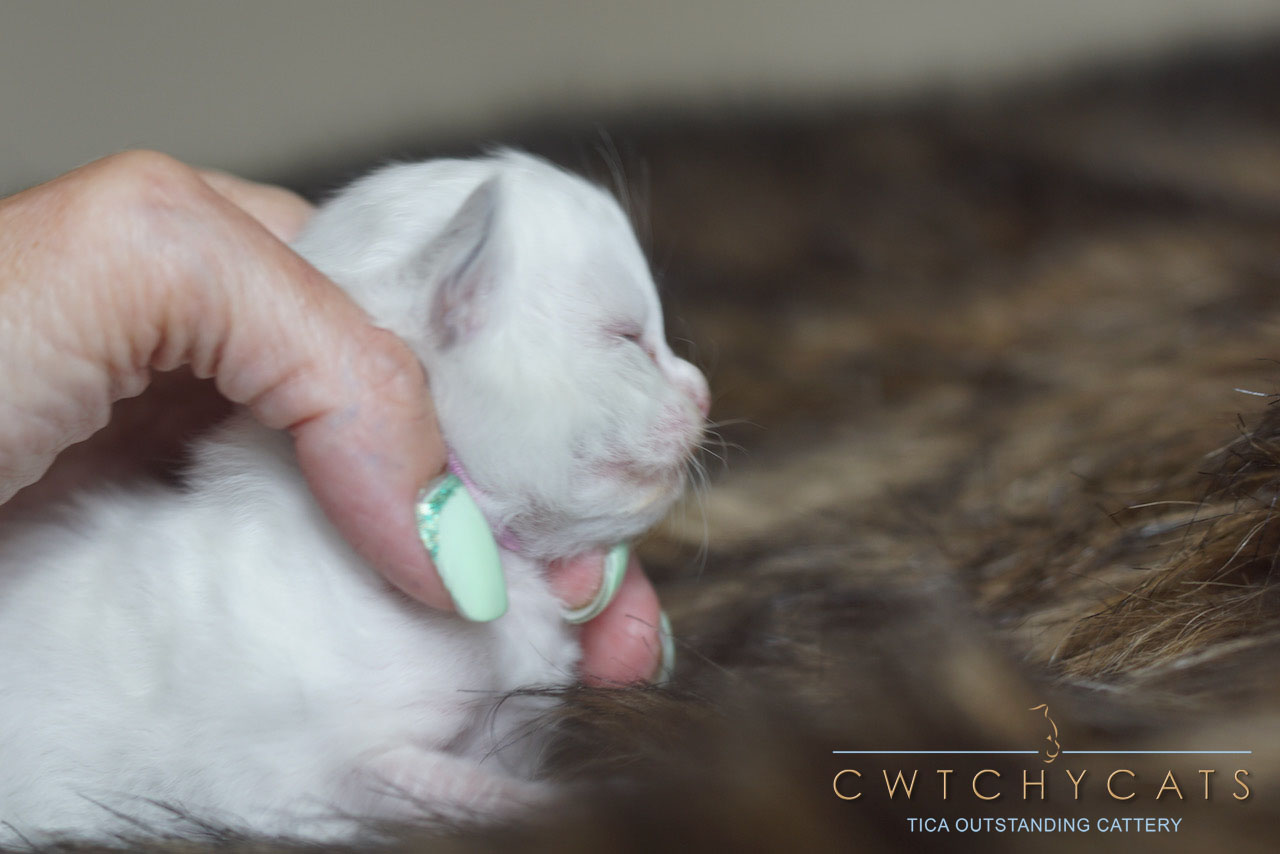 Oscar - 10 Days Old