Became proud parents to a handsome boy and 2 beautiful girls
on May 25th 2021.
These kittens are pre-reserved and will be adopted by people already on our waiting list.
Unfortunatey, our waiting list is now closed.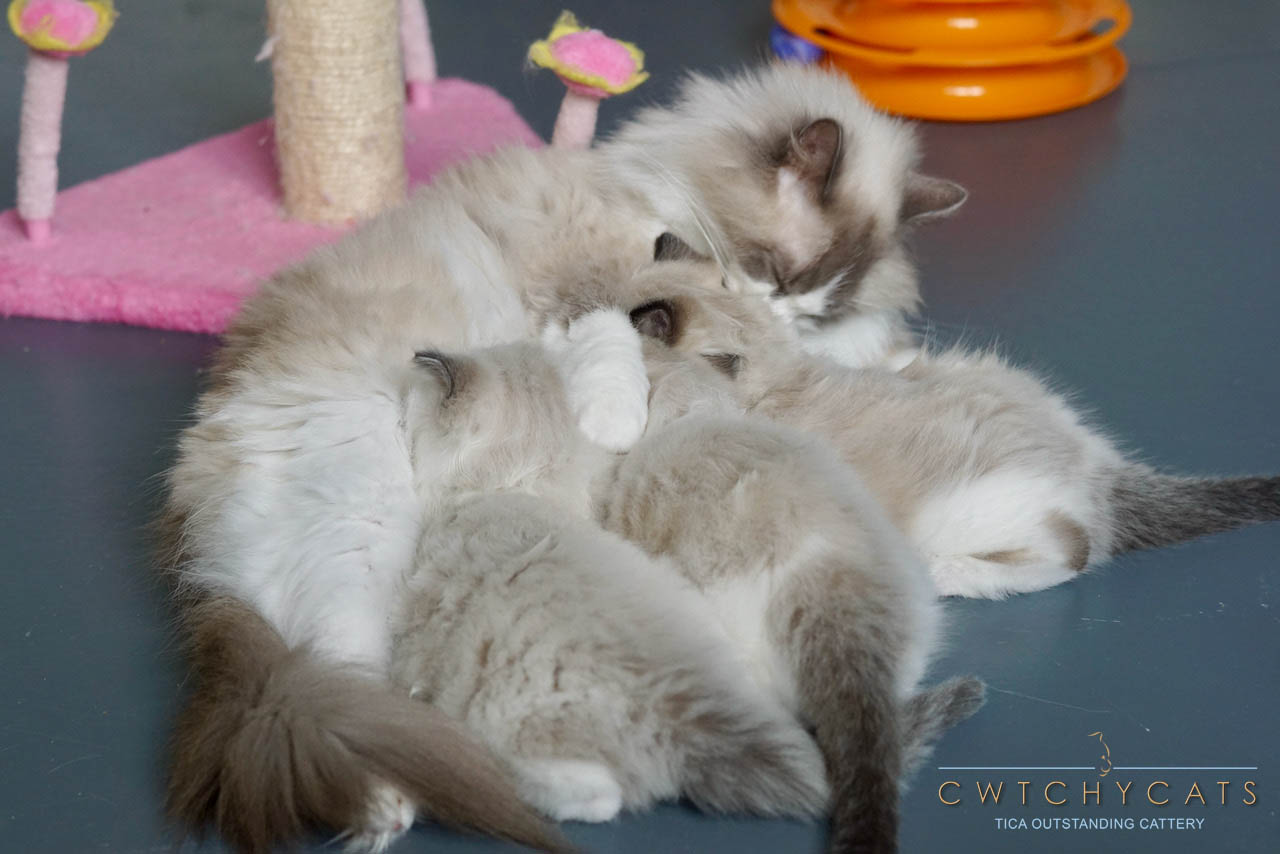 Keira and Kittens - 7 Weeks Old
We are very proud to introduce Keira and Magics' litter!
As always, Keira was a superstar delivering her kittens and is a wonderful and attentive Mum to them! They are always spotlessly clean and their tummies are pleasantly plump - just as kittens' should be.
This litter will be known as our Miracle Litter, as it is something of a miracle they are here at all!

Pedigree



Day 10: It has been a week from hell for us and sadly we lost some of the Miracle Litter, despite the intervention of both us and our vet team. It has been very stressful and exhausting, with lots of bottle feeds during the night, but sadly, for some, they just weren't strong enough :( It totally devastates us when this happens, but although it (thankfully) doesn't happen that often to us, it is a very tough part of breeding to experience. Thankfully, the remaining 3 kittens appear fit and well and are now gaining weight nicely. Only one of the three have opened their eyes at 10 days old - we expect the other 2 to do so shortly.
3.5 Weeks Old: The kittens are doing really well and developing very quickly! Their vision improves on a daily basis and their ears are now coming away from their heads, meaning their hearing is also rapidly improving and they are very responsive now to our voices! At just 3.5 weeks, you can clearly see their personalities developing and all 3 already love cwtches and roll onto their backs for tummy tickles! Zazzy started tucking into food this week at just under 3 weeks old - which is exceptionally early - clever boy!
5 Weeks Old: The development of the kittens continues to amaze us! They are learning to climb, play and already seem to excel at wrapping humans around their little paws! They love to come on the bed with us for snuggles and often fall asleep cwtched up on or besides us! They are eating more and more food now and having less milk from Mum. They are a little slow at litter training, but they are getting there now! Once they ahve mastered it, they will have the run of the bedroom! And then the mayhem starts!
7 Weeks Old: The kittens continue to develop at a vast rate of knots! They are now playing, running, climbing, jumping, fighting and doing all things young kittens should be doing. They are litter trained, almost weaned and now have the run of the full kitten room, so there is lots to explore! However, as you can see from the main photo, Mum calls for milk and everyting stops! ;) Although the kittens are now busy explorng everything, they still have plenty of time for cwtches and love to snuggle up to us (when tuckered out).
Week 9: These kittens are soooo adorable! They love to play, snuggle, climb and generally get into kitten mischief! I brought them downstairs this morning, to start expanding their experiences. I thought they would be a little wary and nervous, but within a few minutes, they were bombing around the room, like they had always been in there! Todays photos were taken just after they came into our living room.

Zazzy (Cwtchycats Zazrak)
Blue (HM) Bicolour
Under Evaluation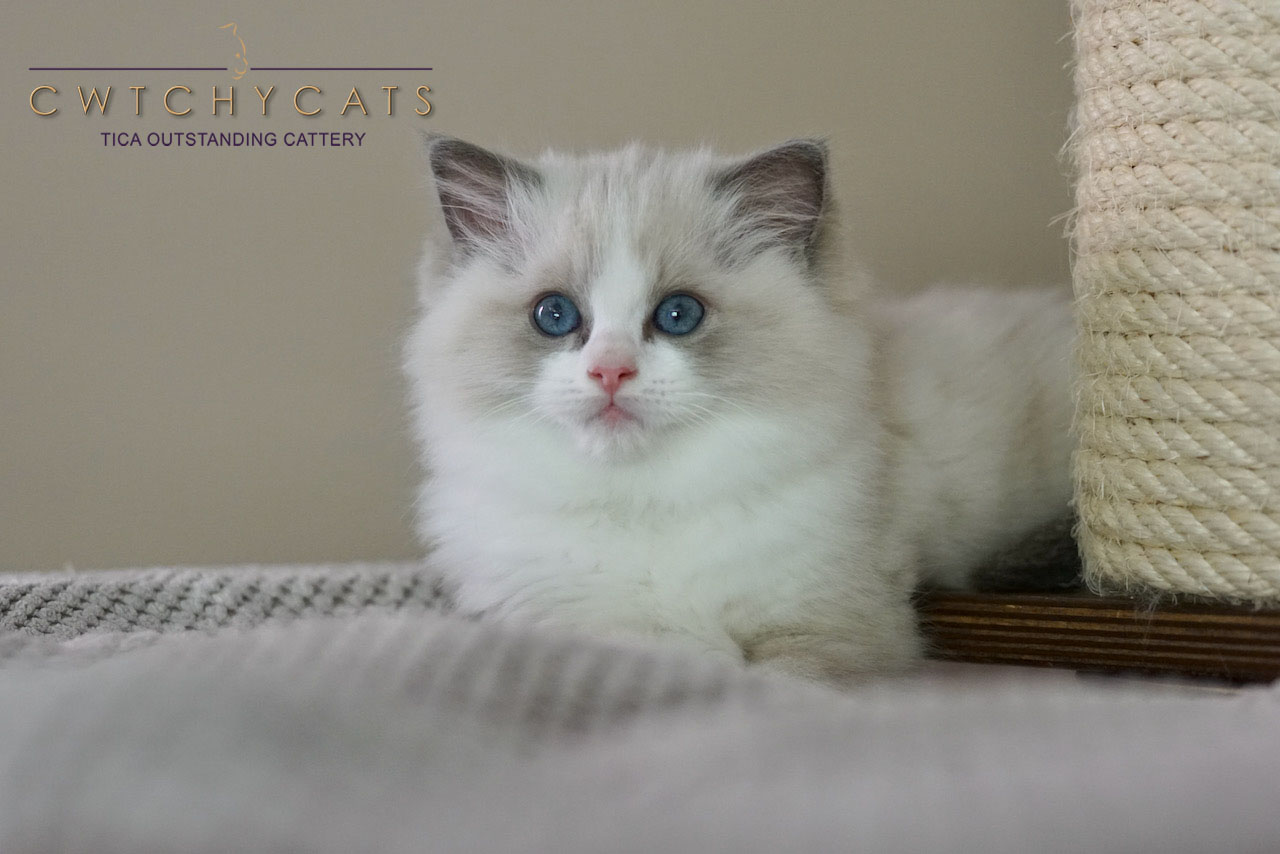 Zazzy - 9 Weeks Old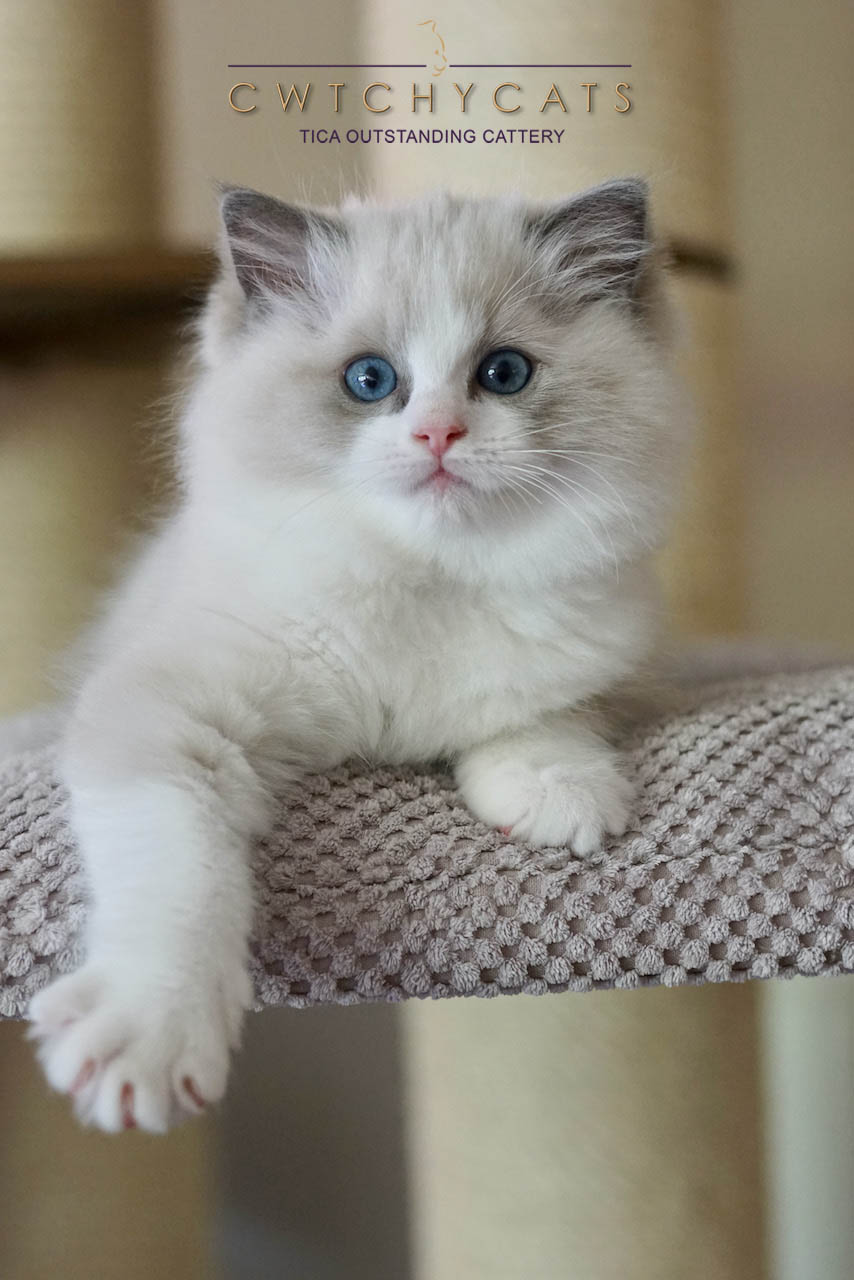 Zazzy - 9 Weeks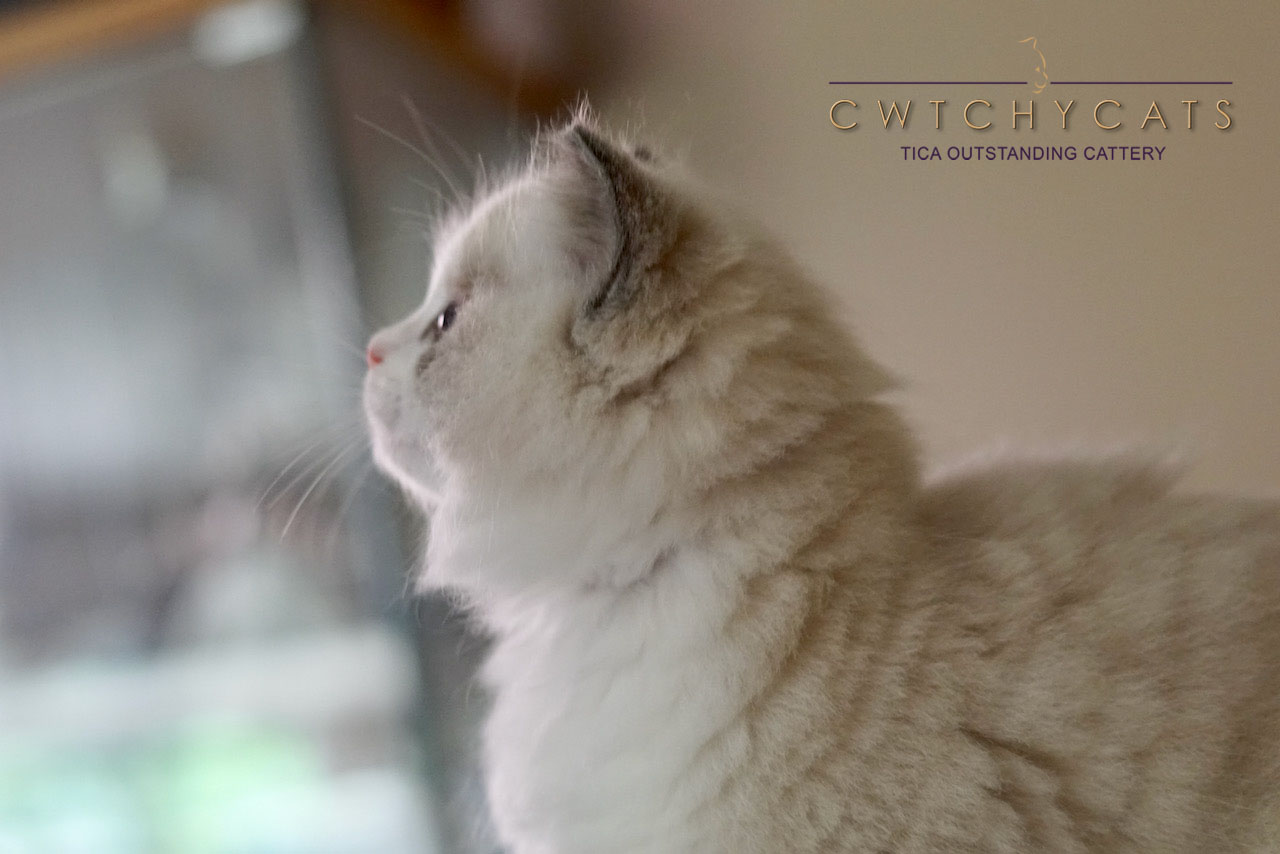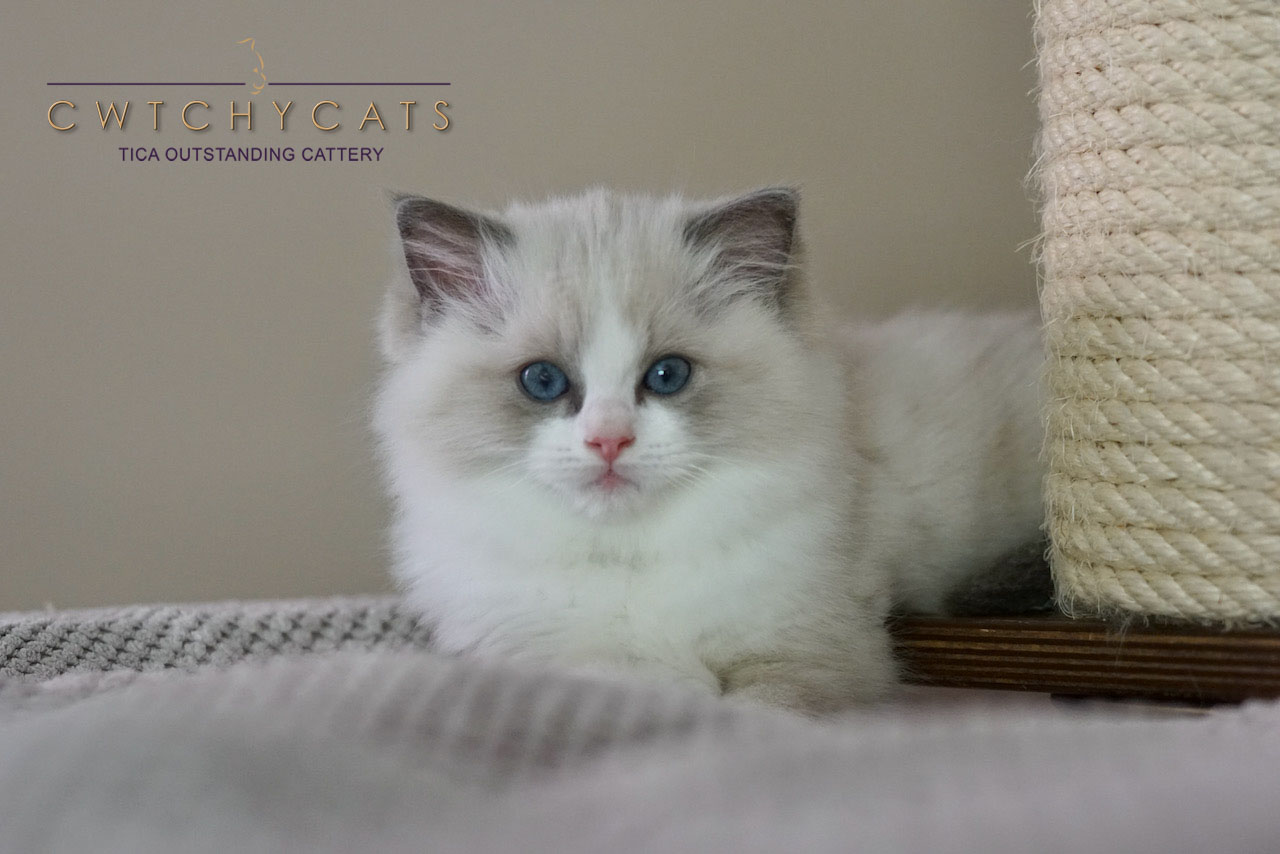 Zazzy - 9 Weeks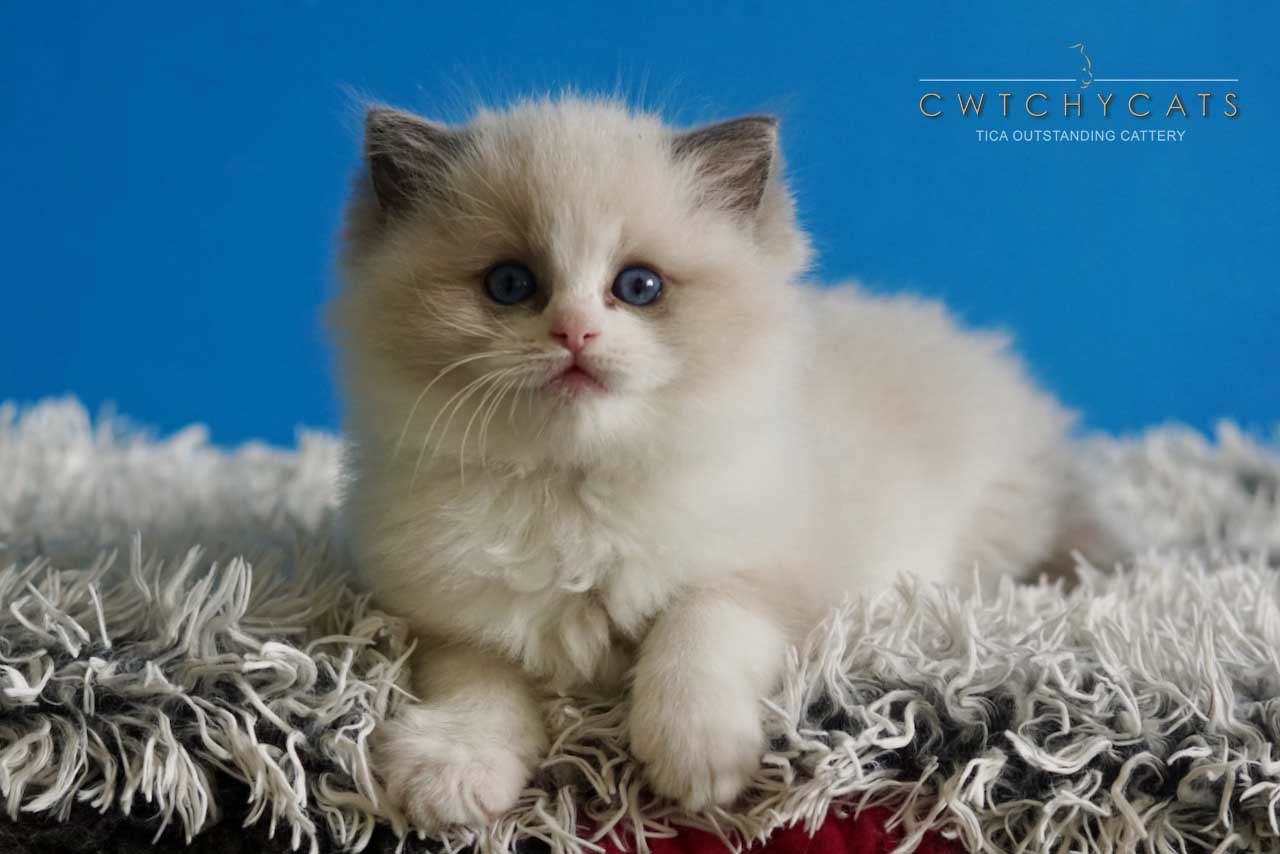 Zazzy - 7 Weeks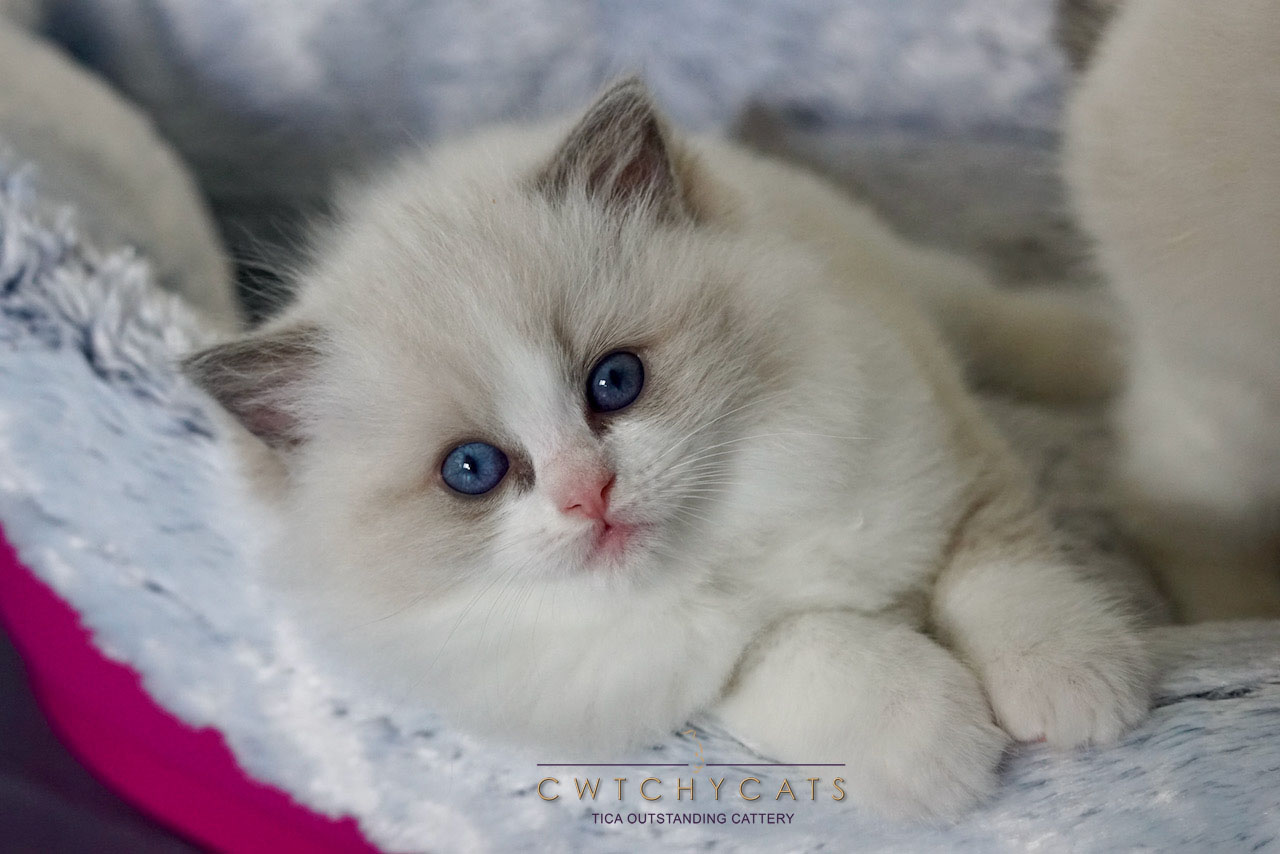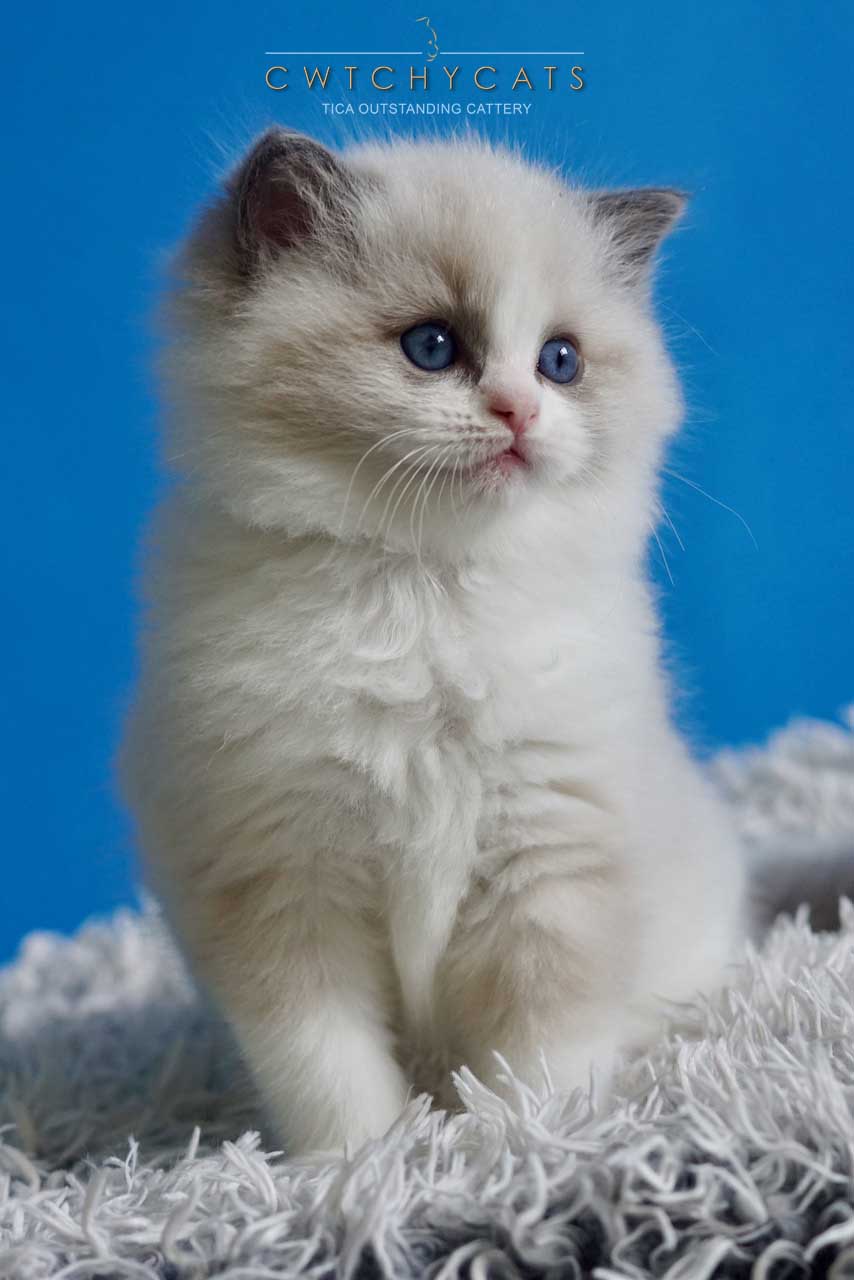 Zazzy - 7 Weeks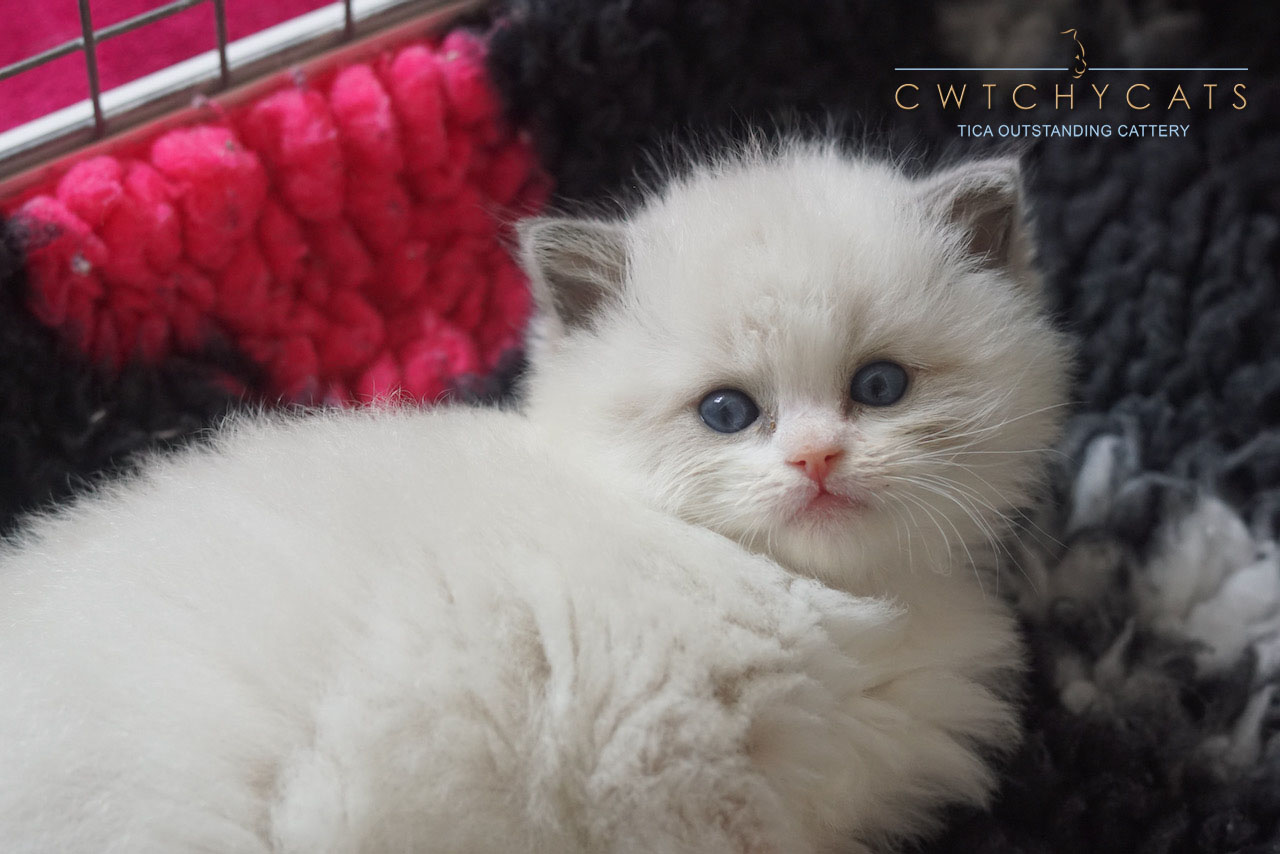 Zazzy - 5 Weeks Old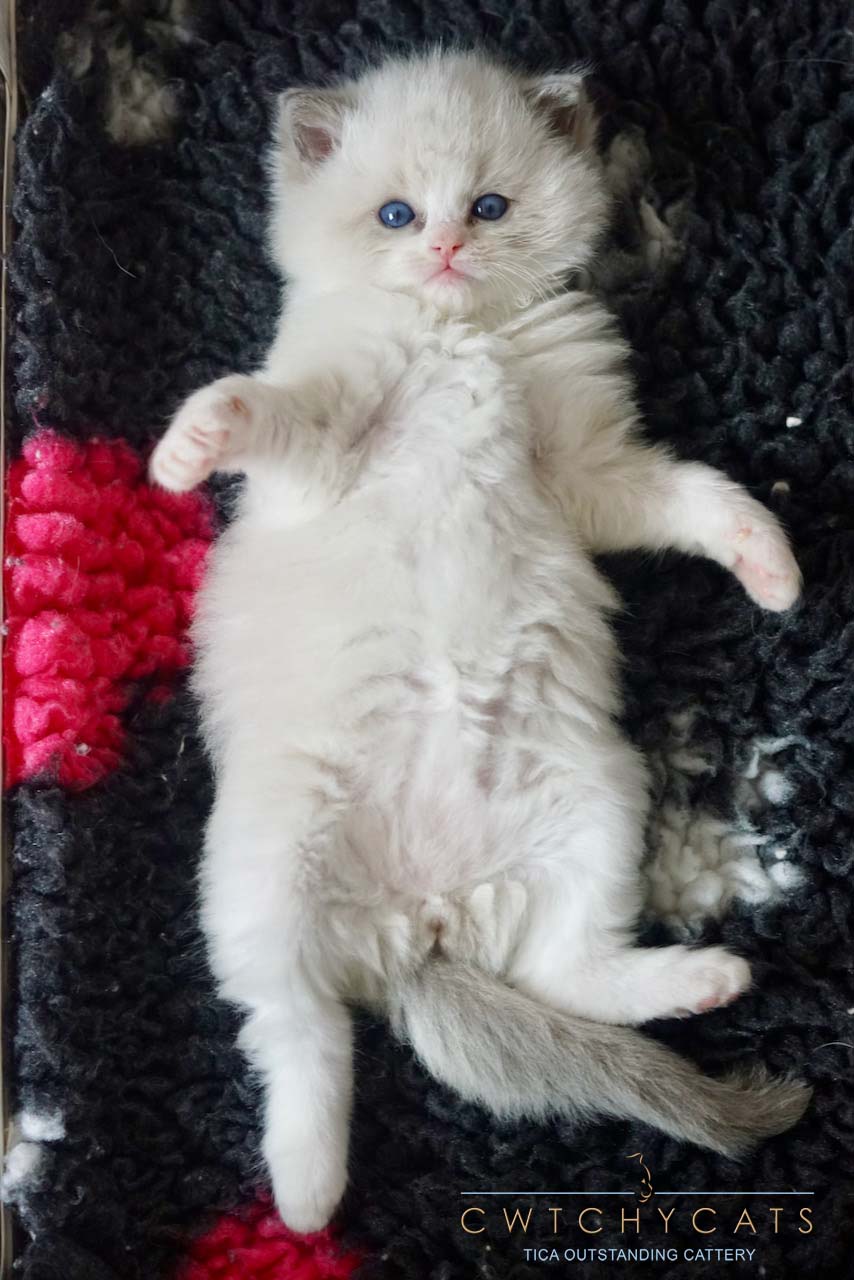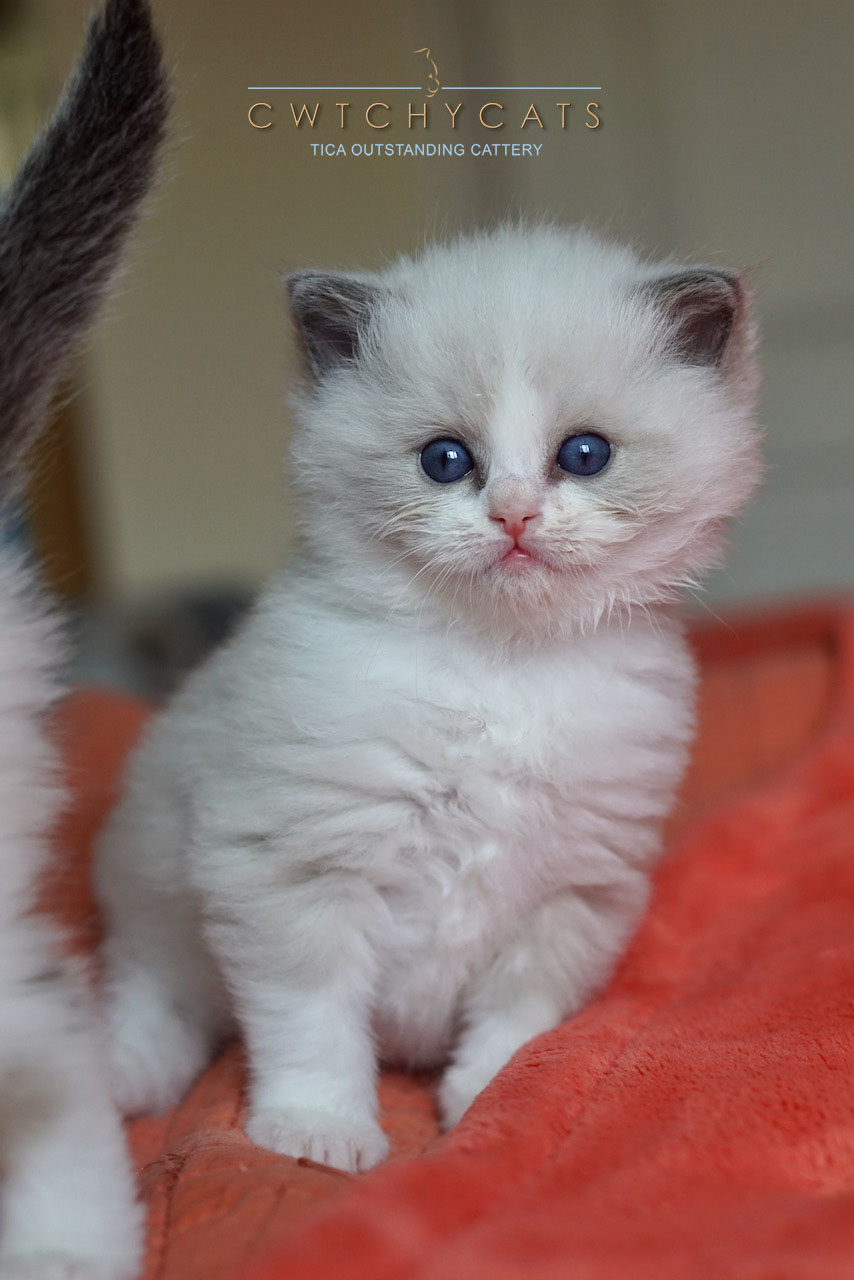 Zazzy - 5 Weeks Old
​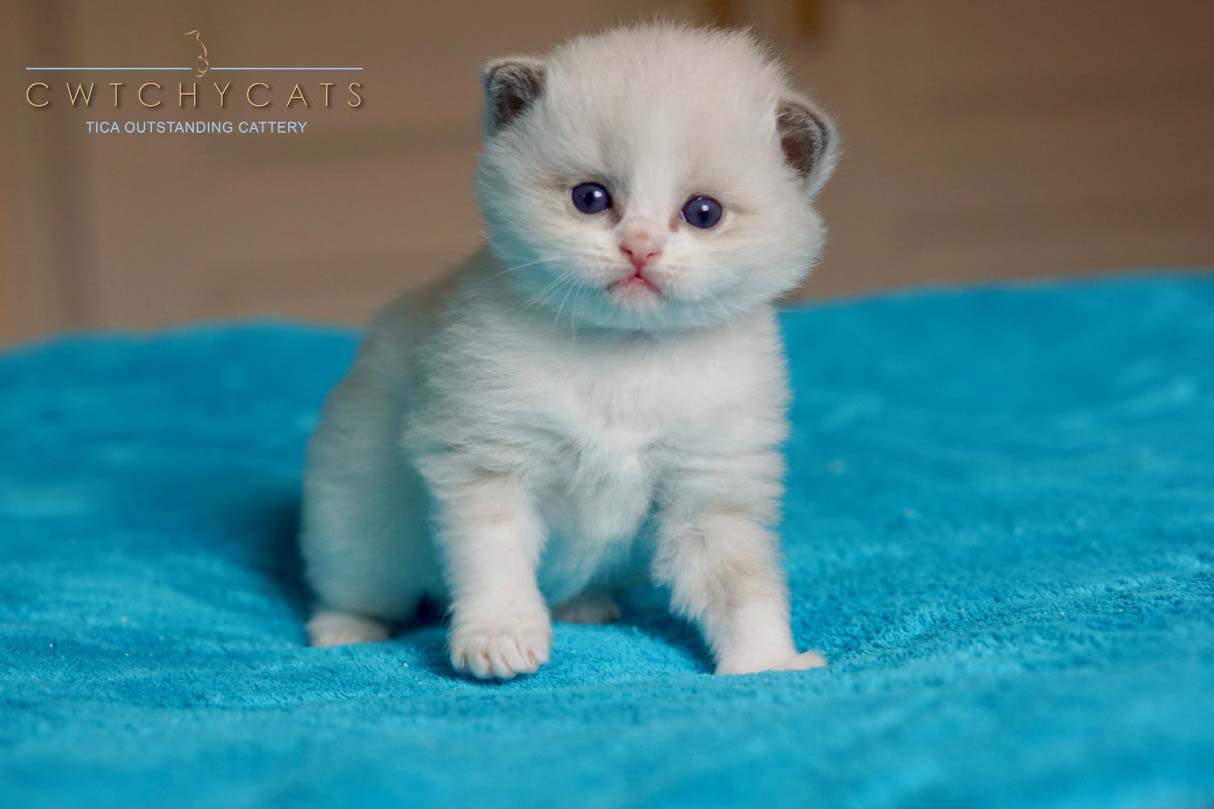 Zazzy - 3.5 Weeks Old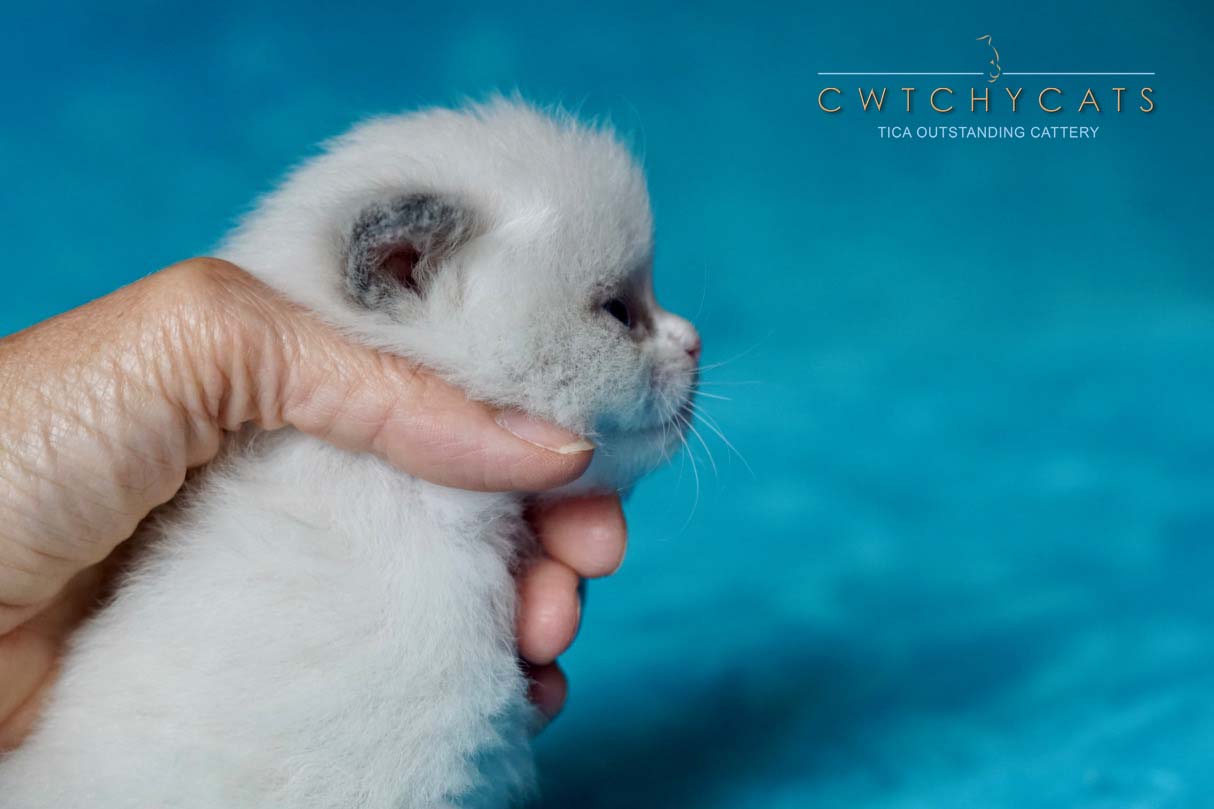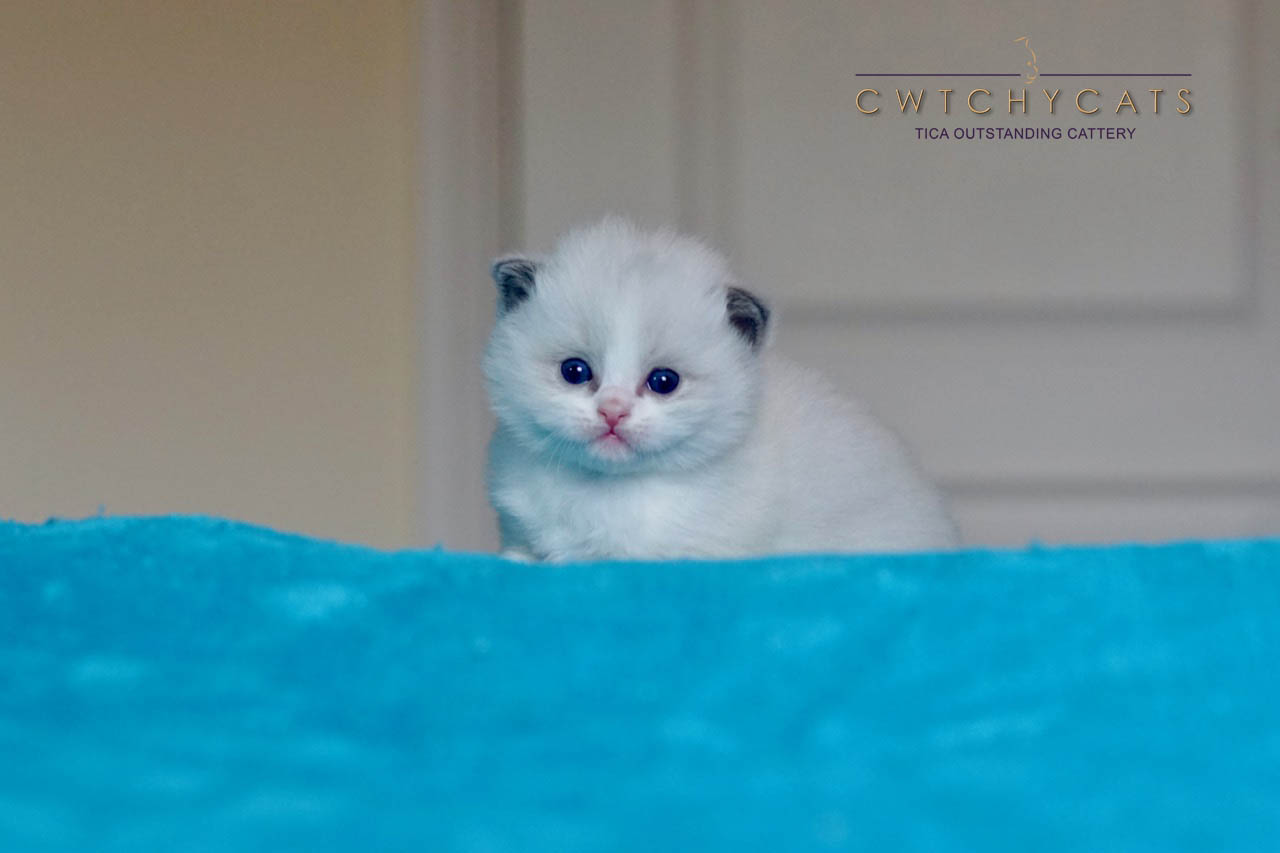 Zazzy - 3.5 Weeks Old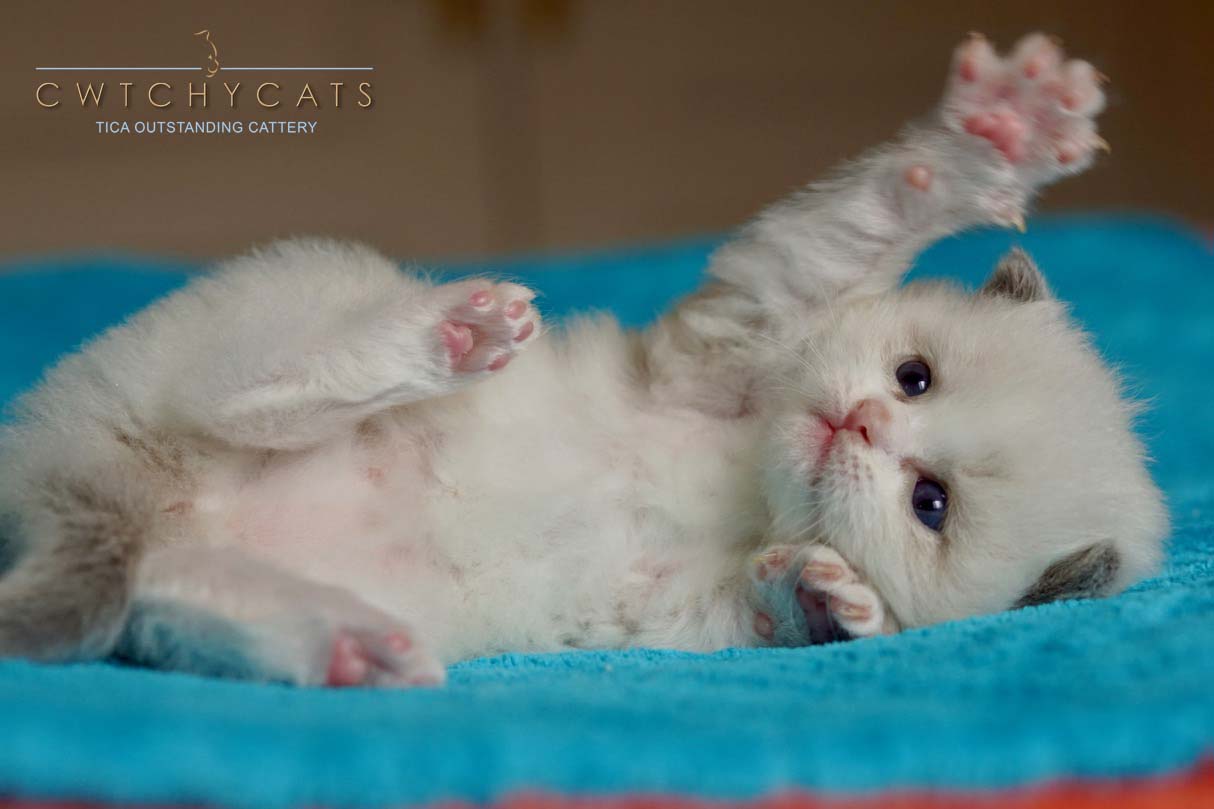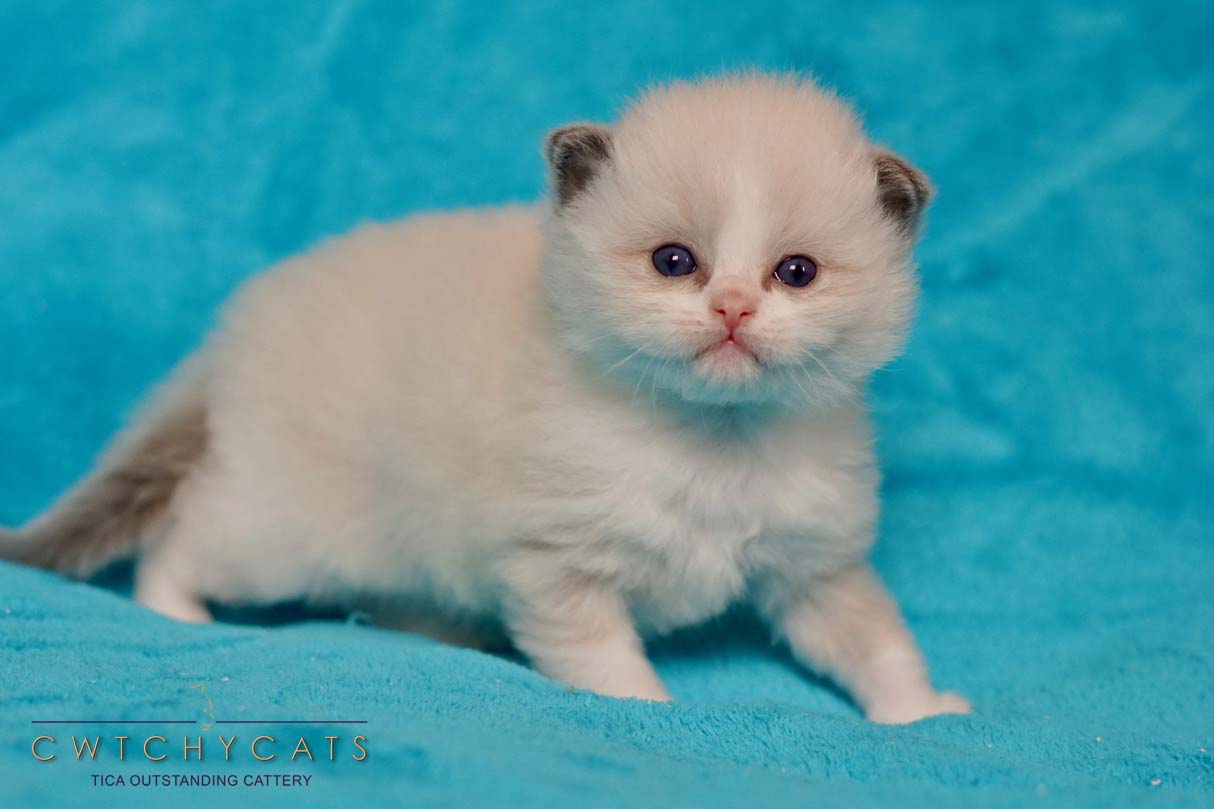 Zazzy - 3.5 Weeks Old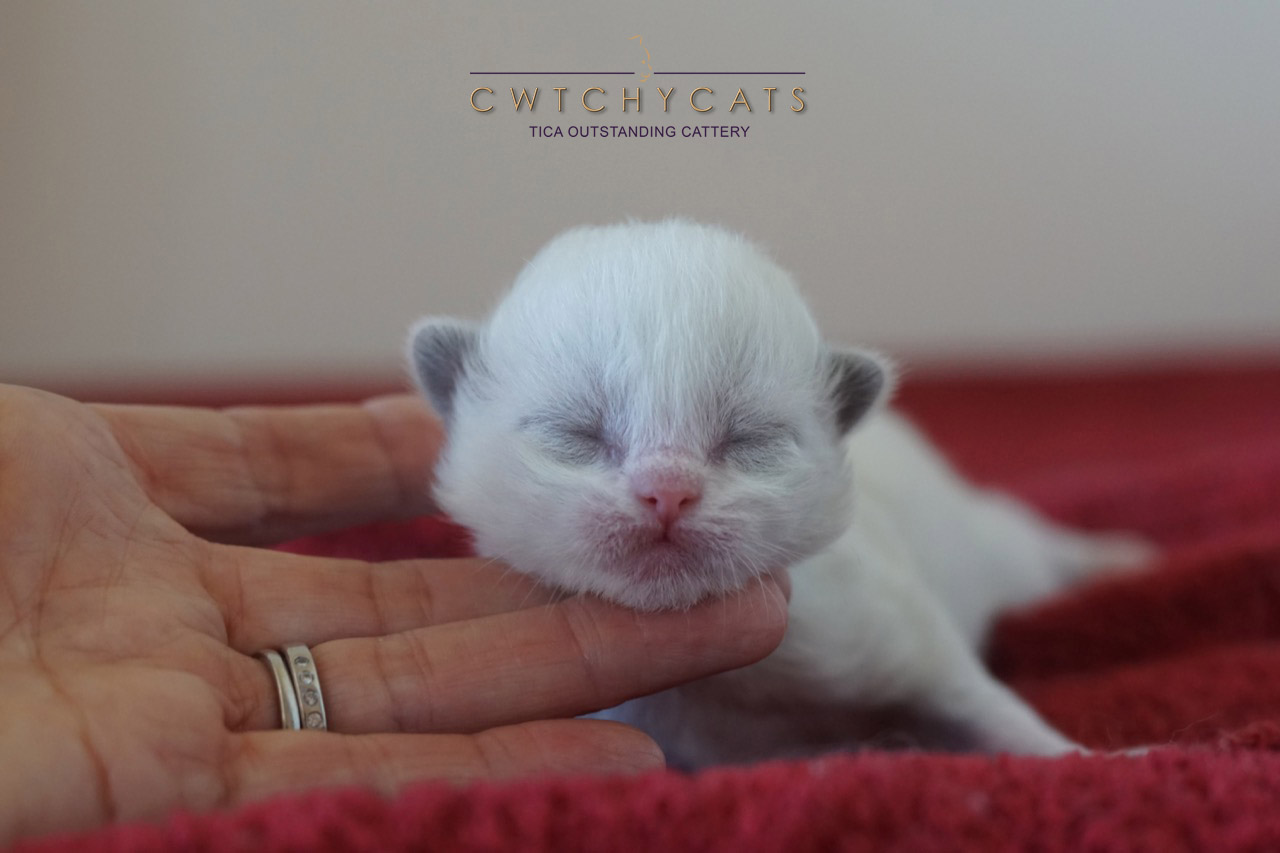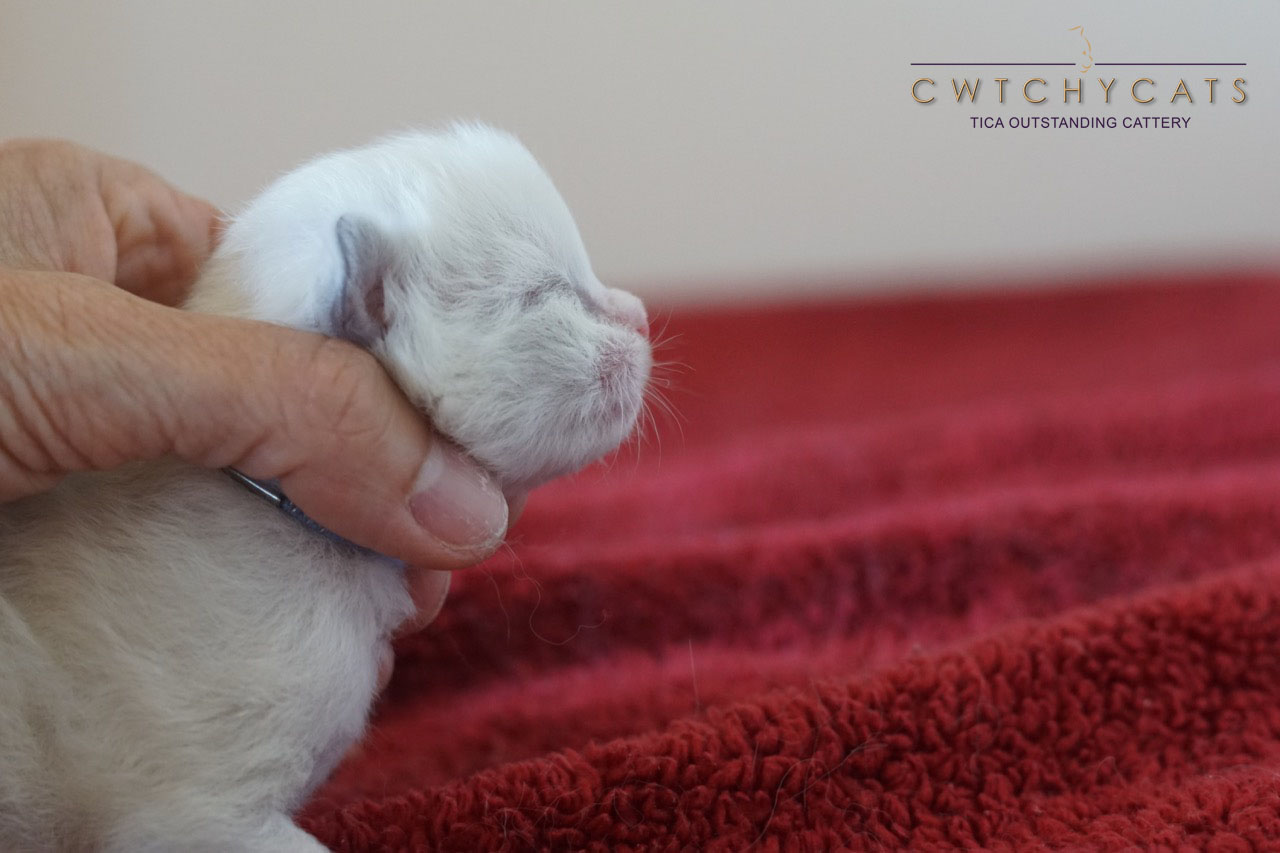 Zazzy - 10 Days Old
Kara (Cwtchycats Merekara)
Seal (HM) Bicolour
Under Evaluation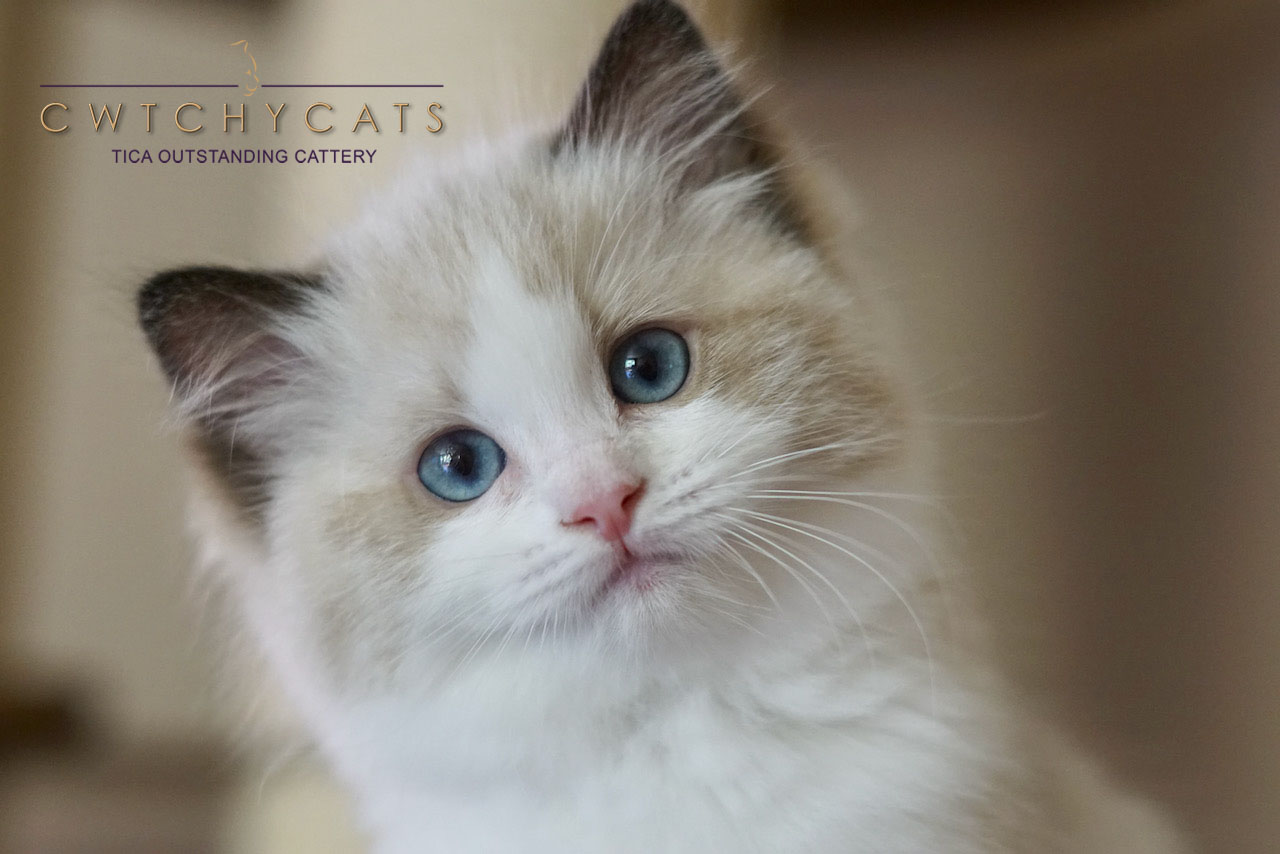 Kara - 9 Weeks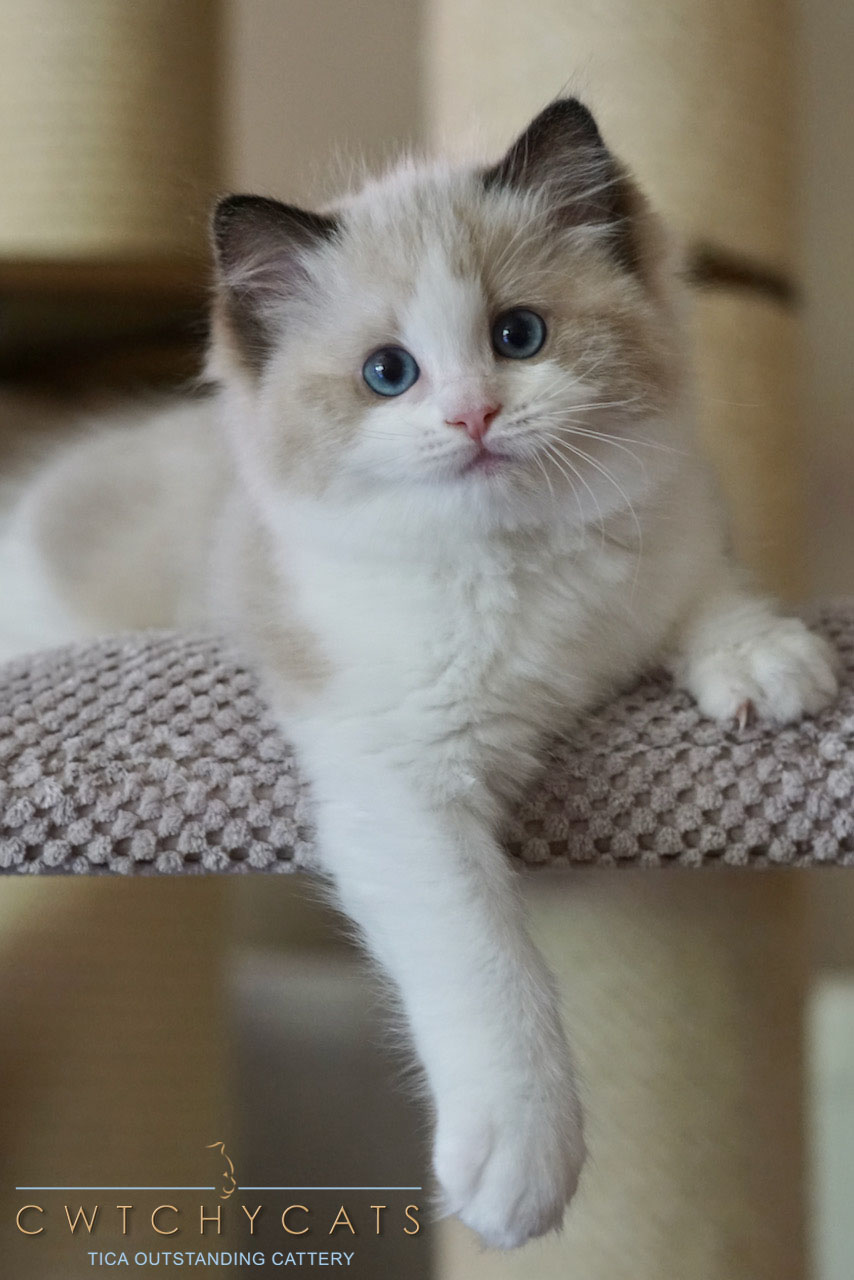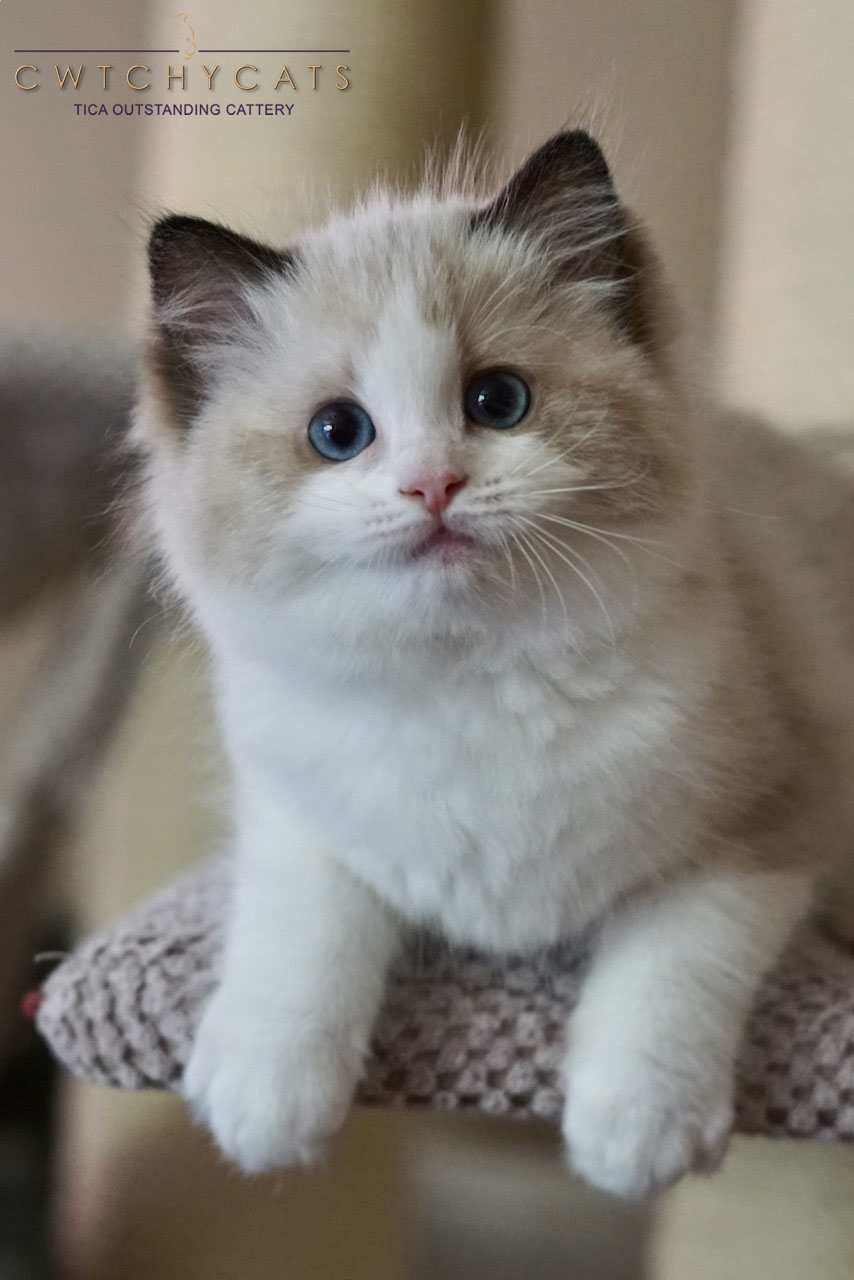 Kara - 9 Weeks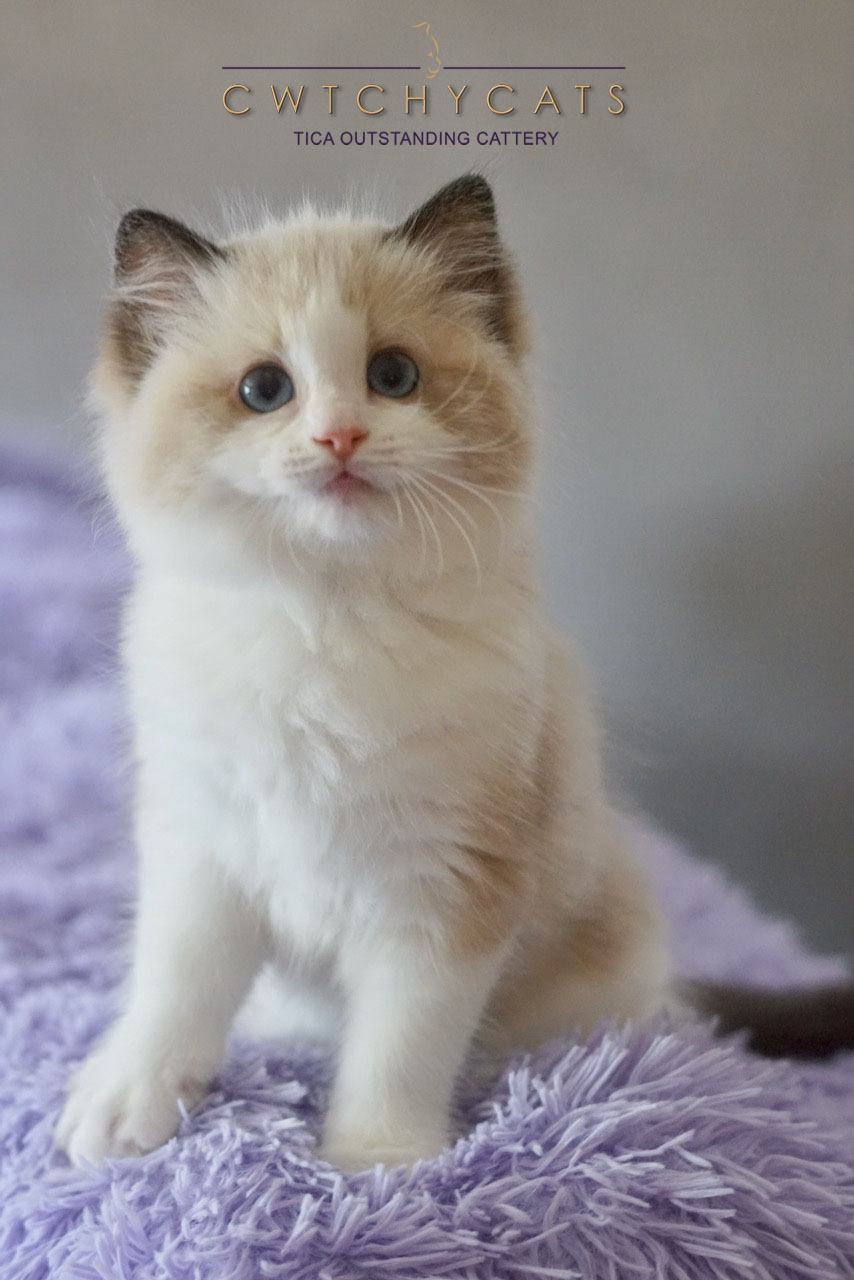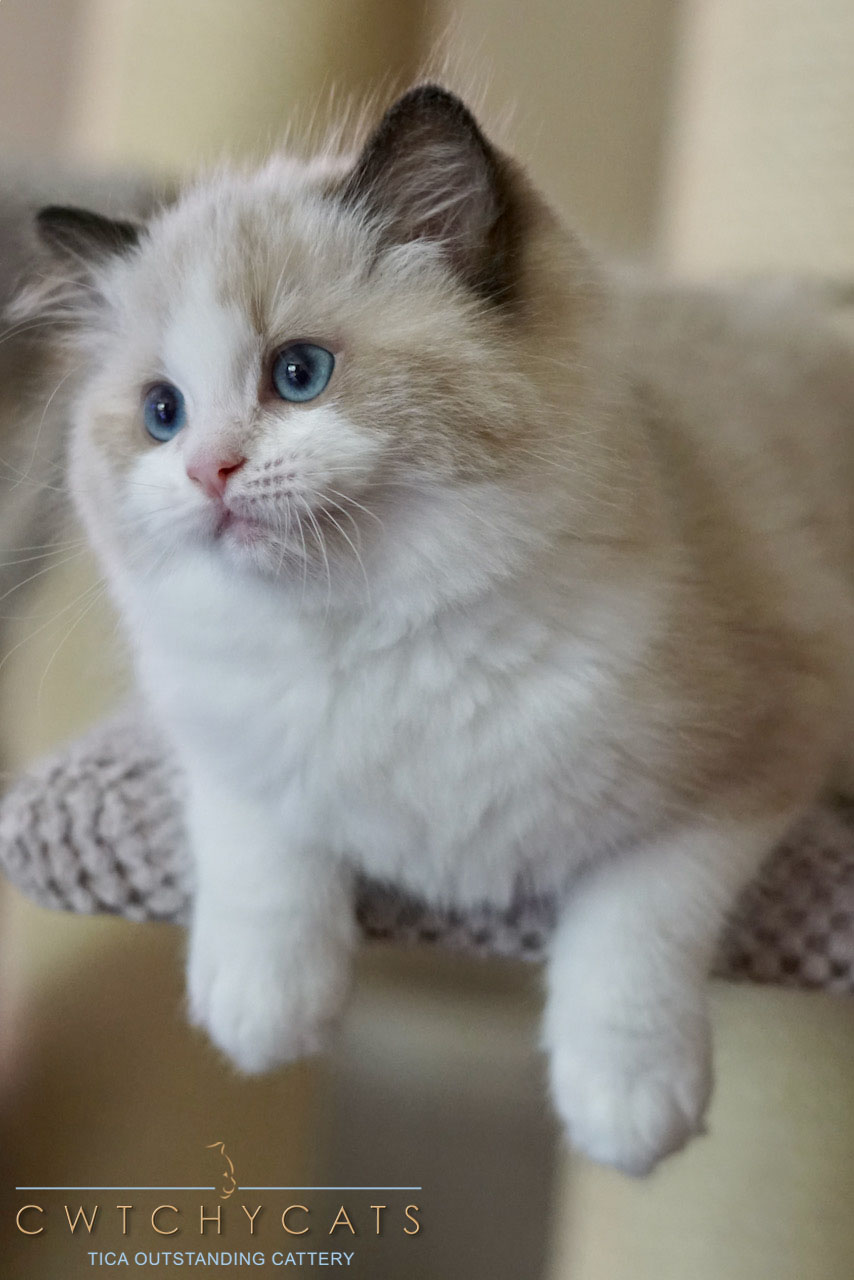 Kara - 9 Weeks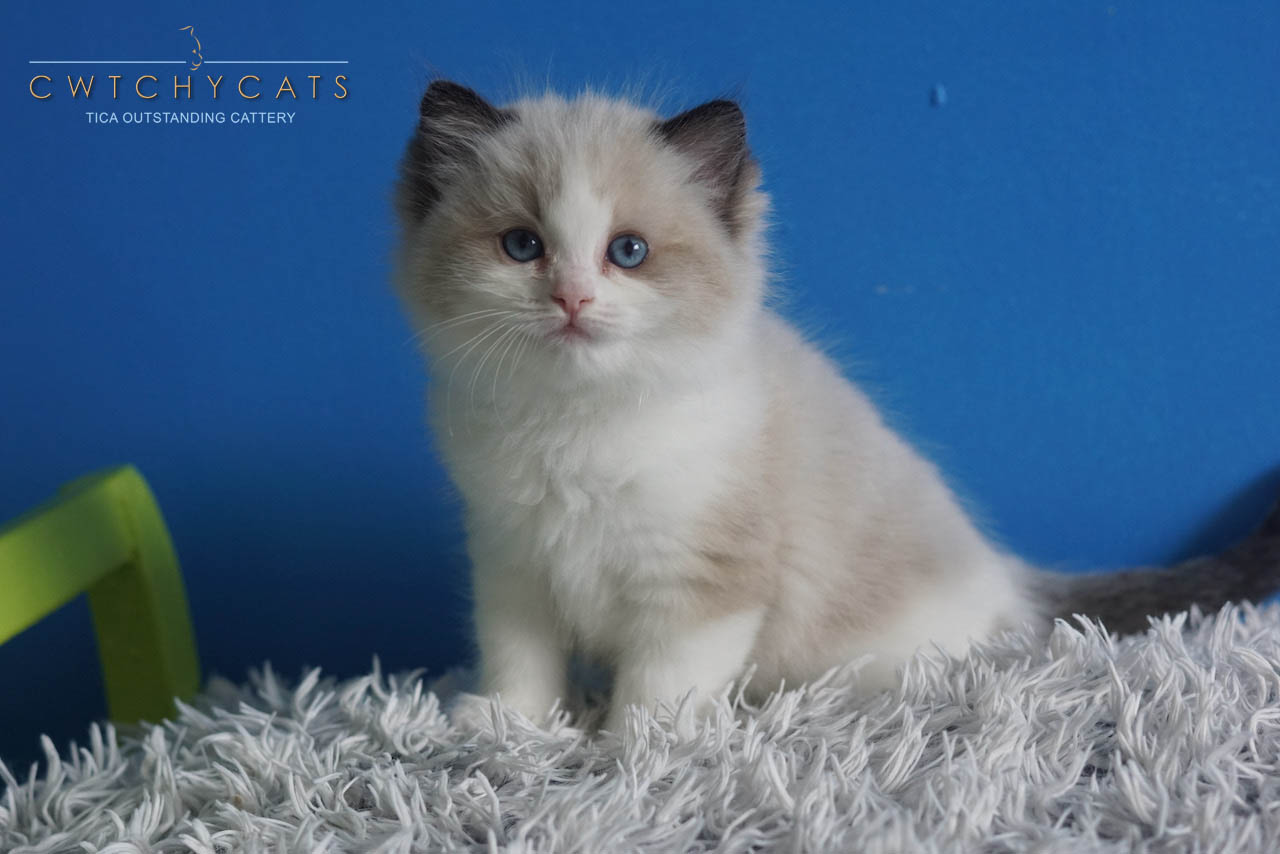 Kara - 7 Weeks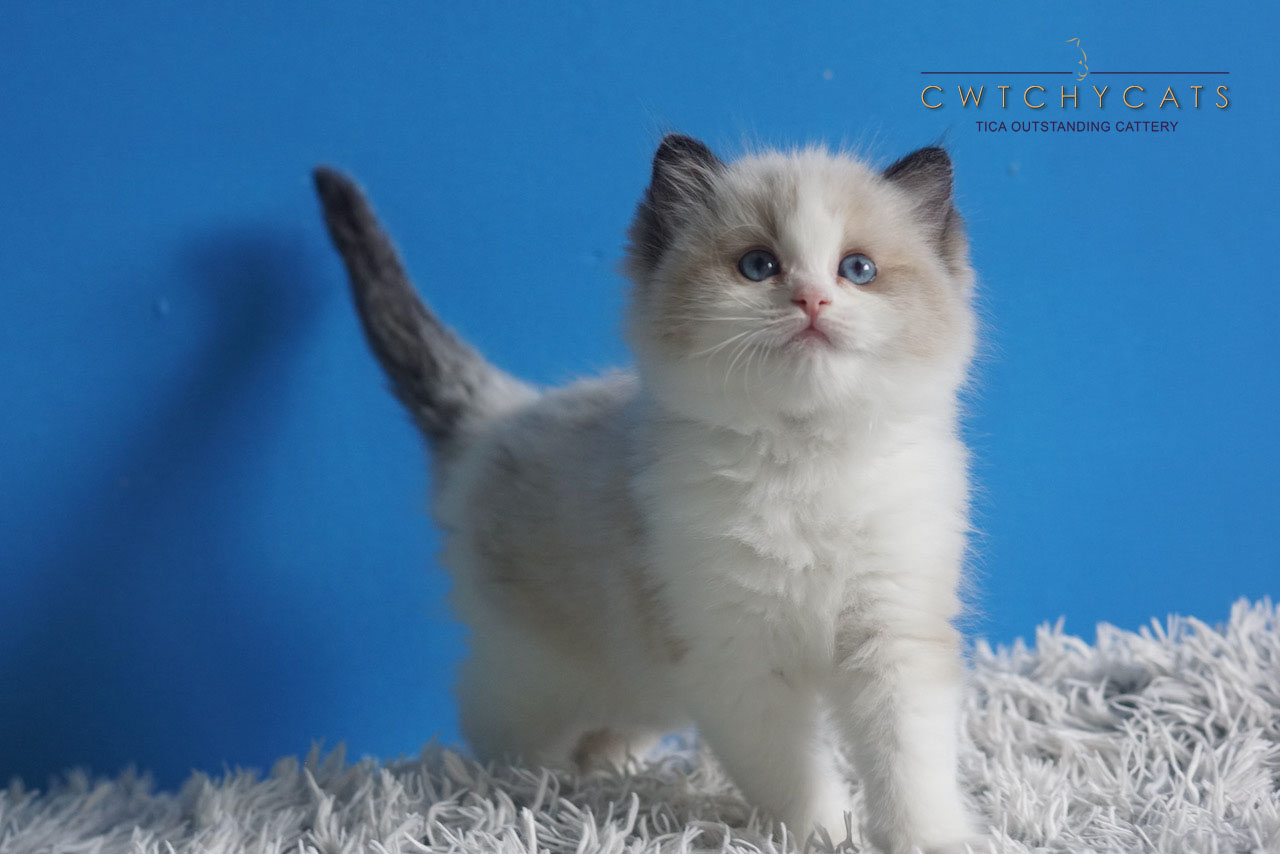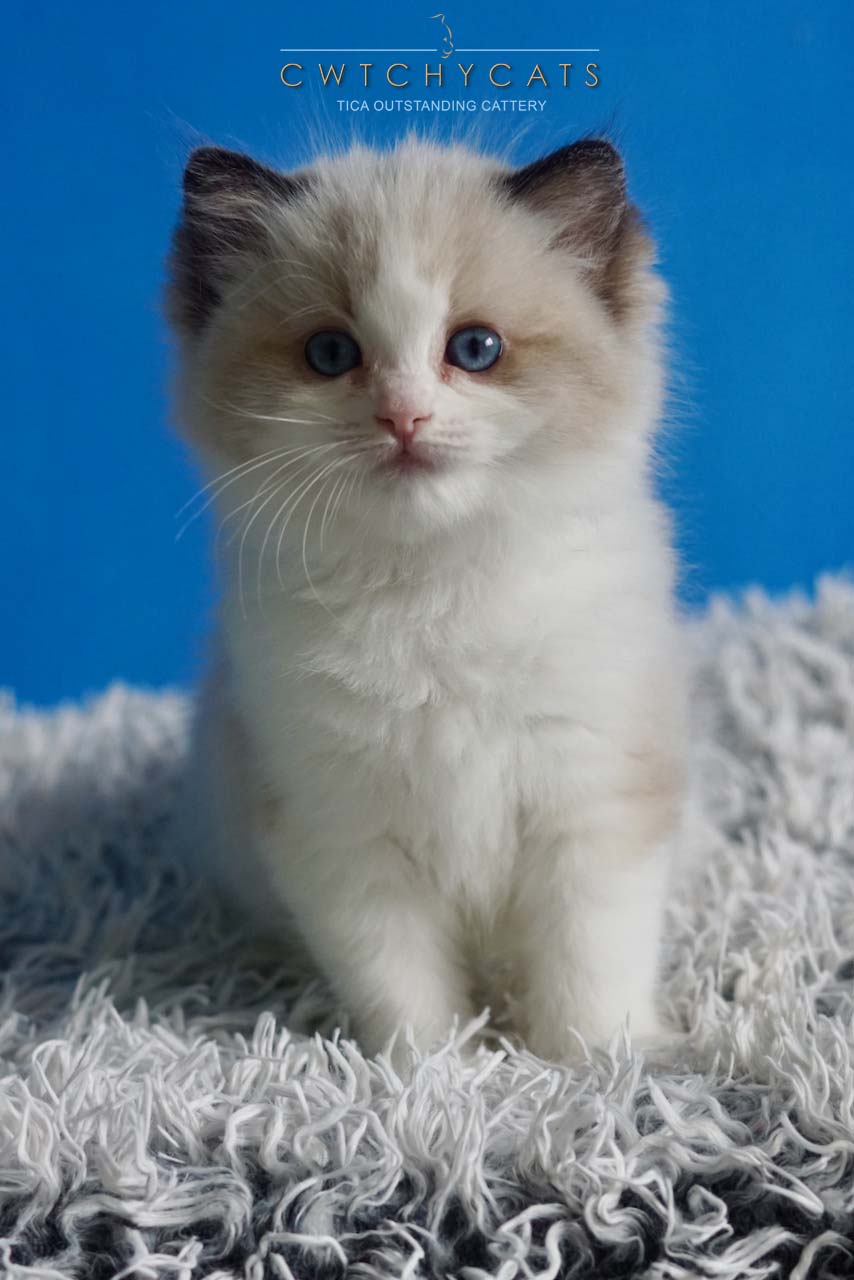 Kara - 7 Weeks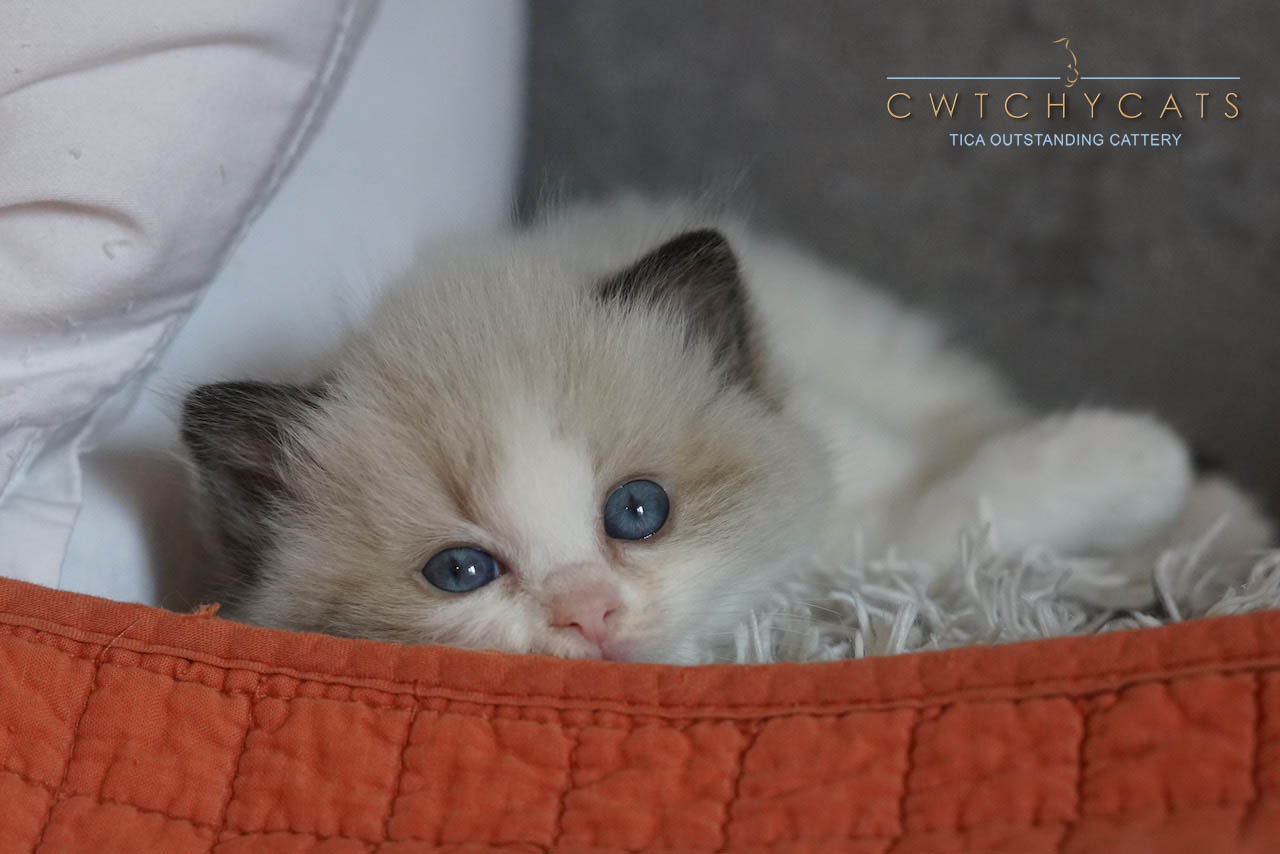 Kara - 5 Weeks Old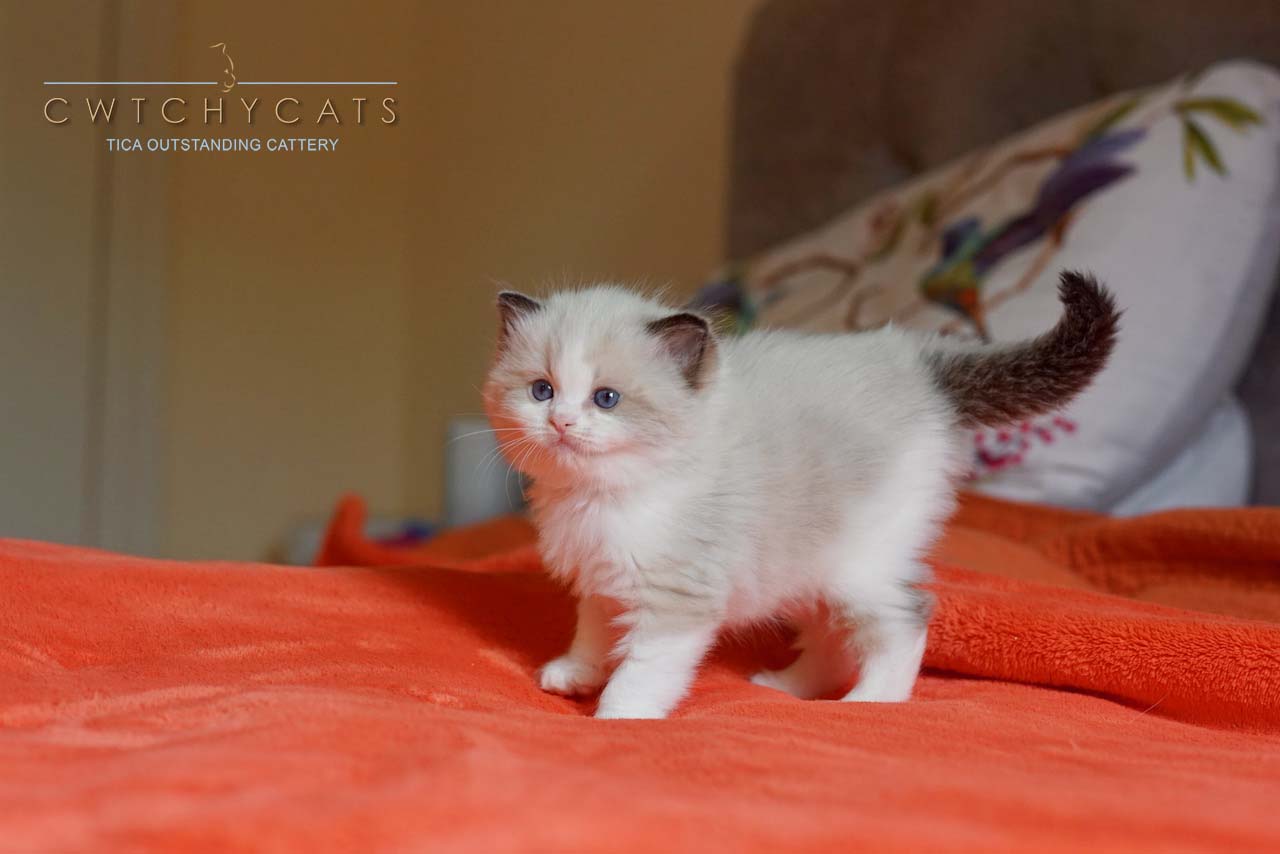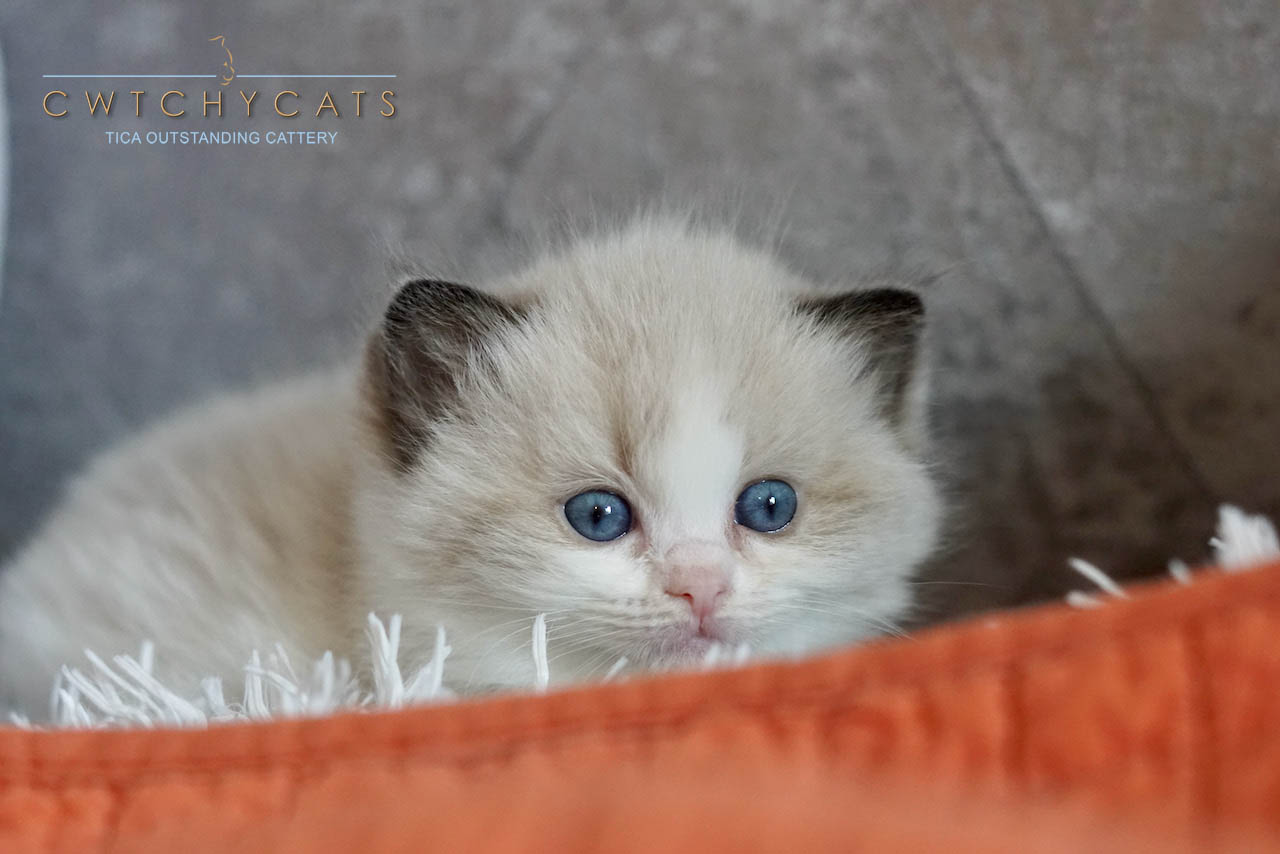 Kara - 5 Weeks Old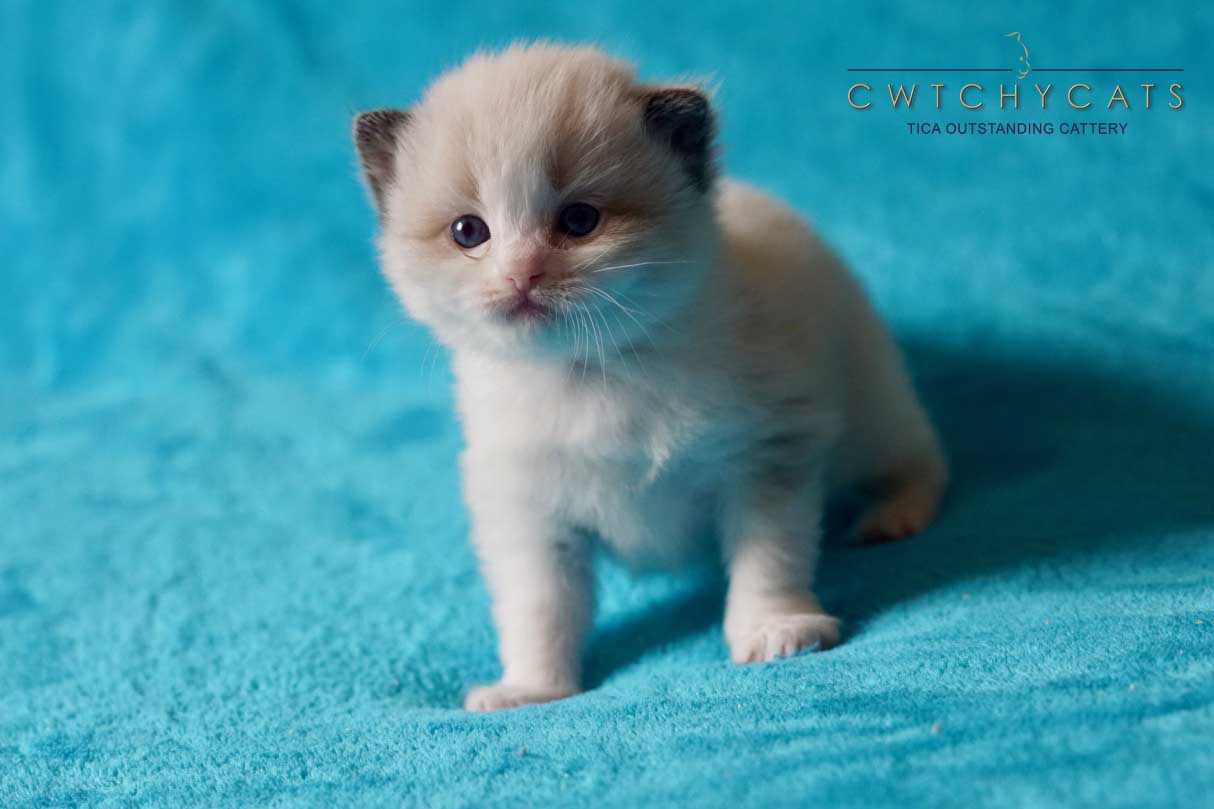 Kara - 3.5 Weeks Old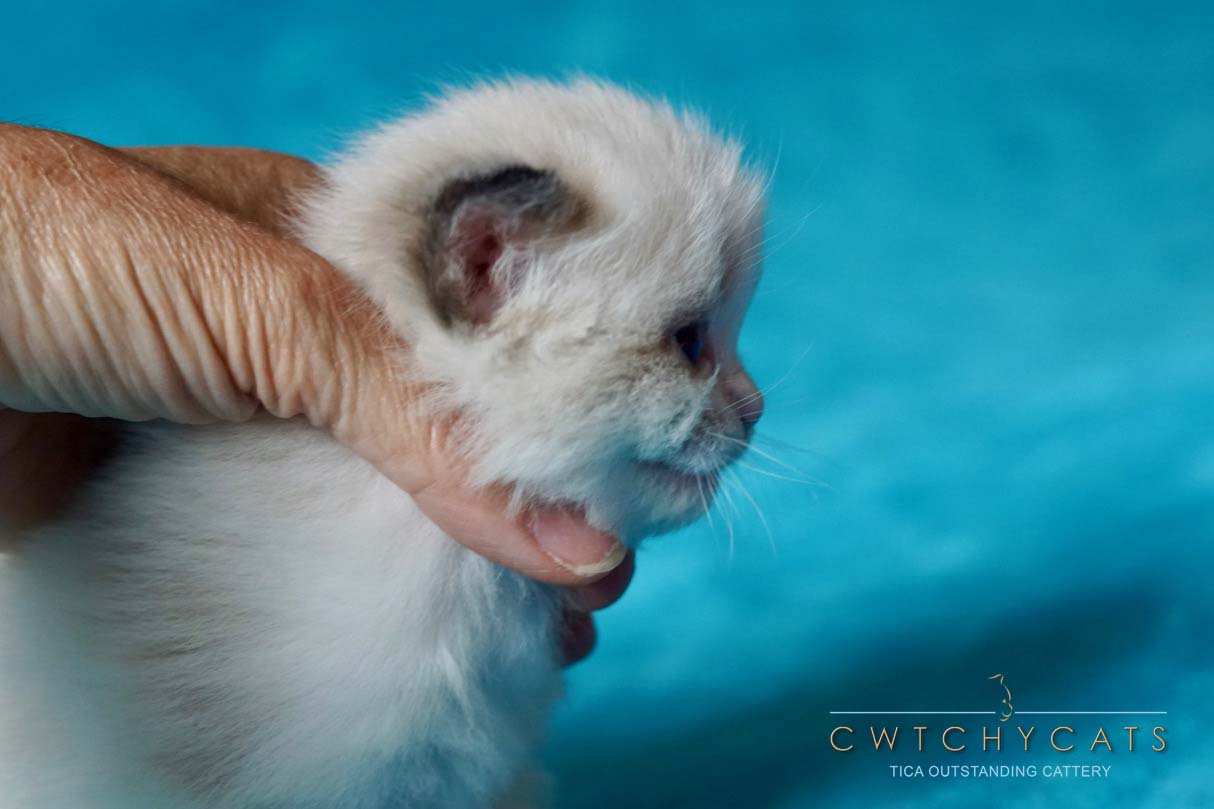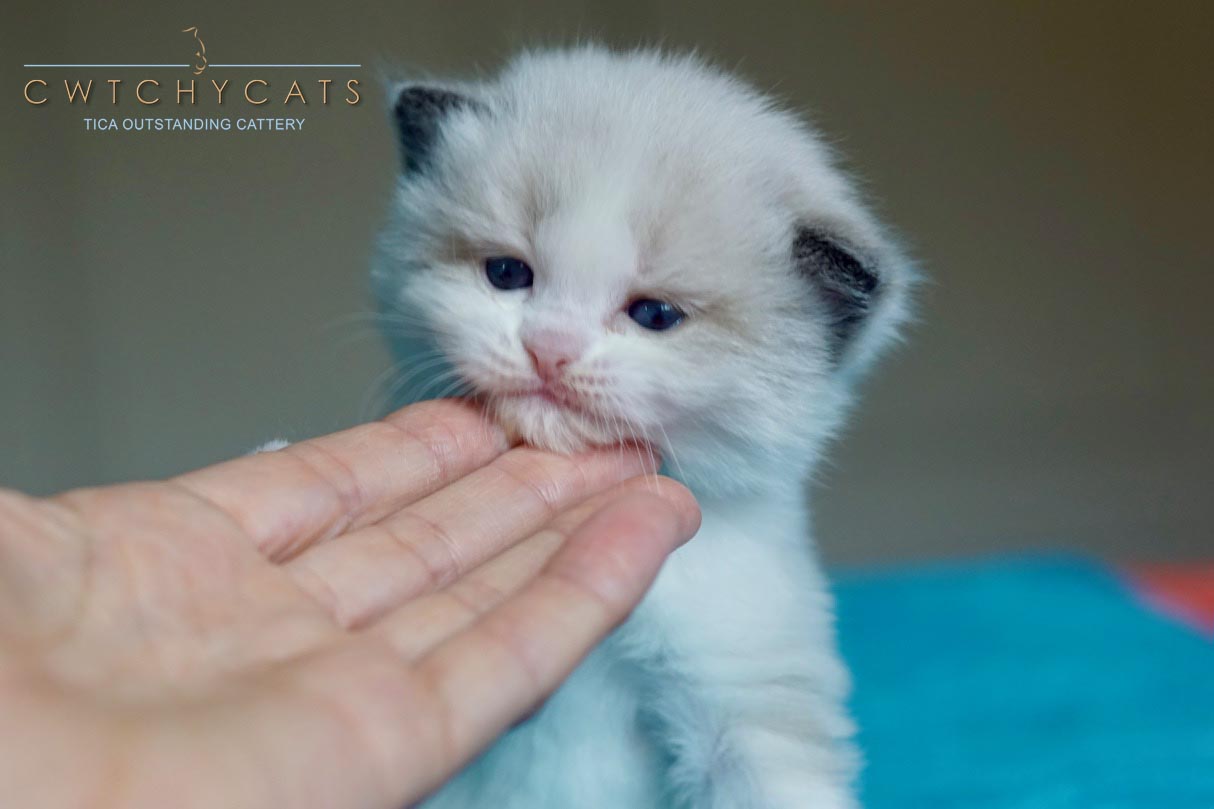 Kara - 3.5 Weeks Old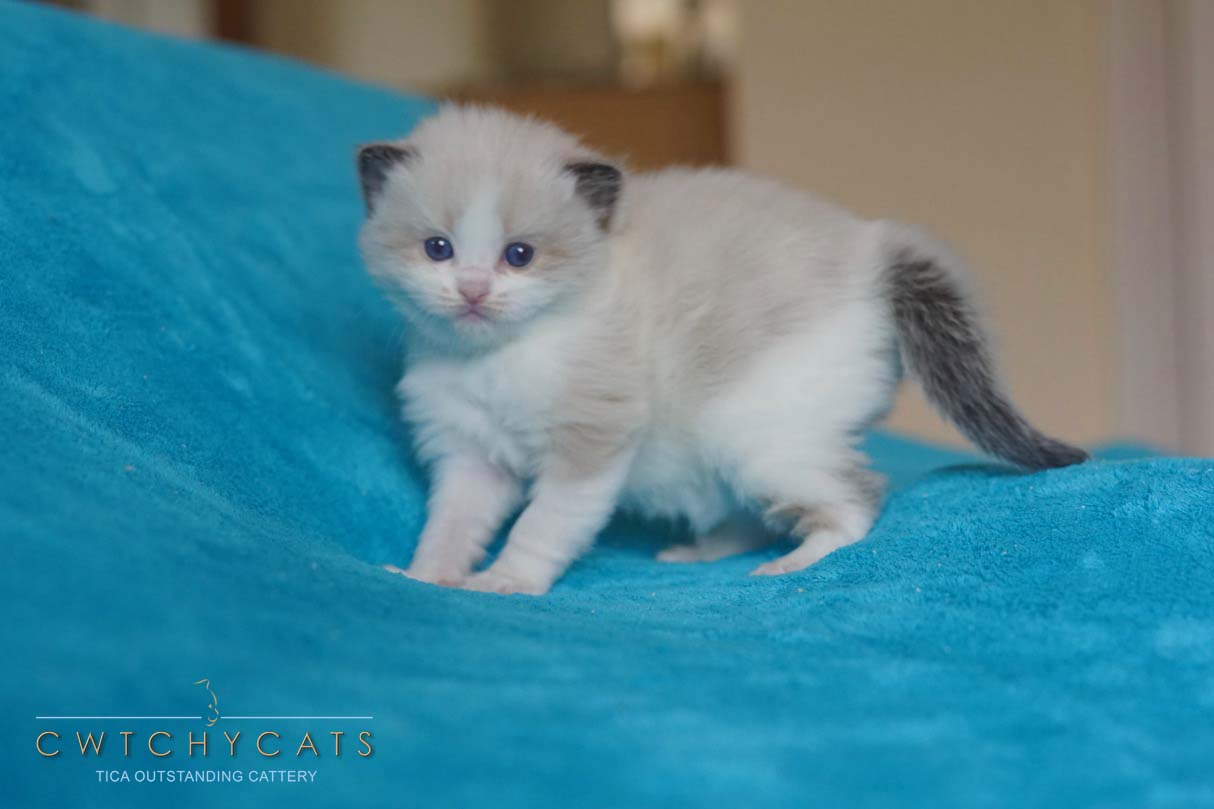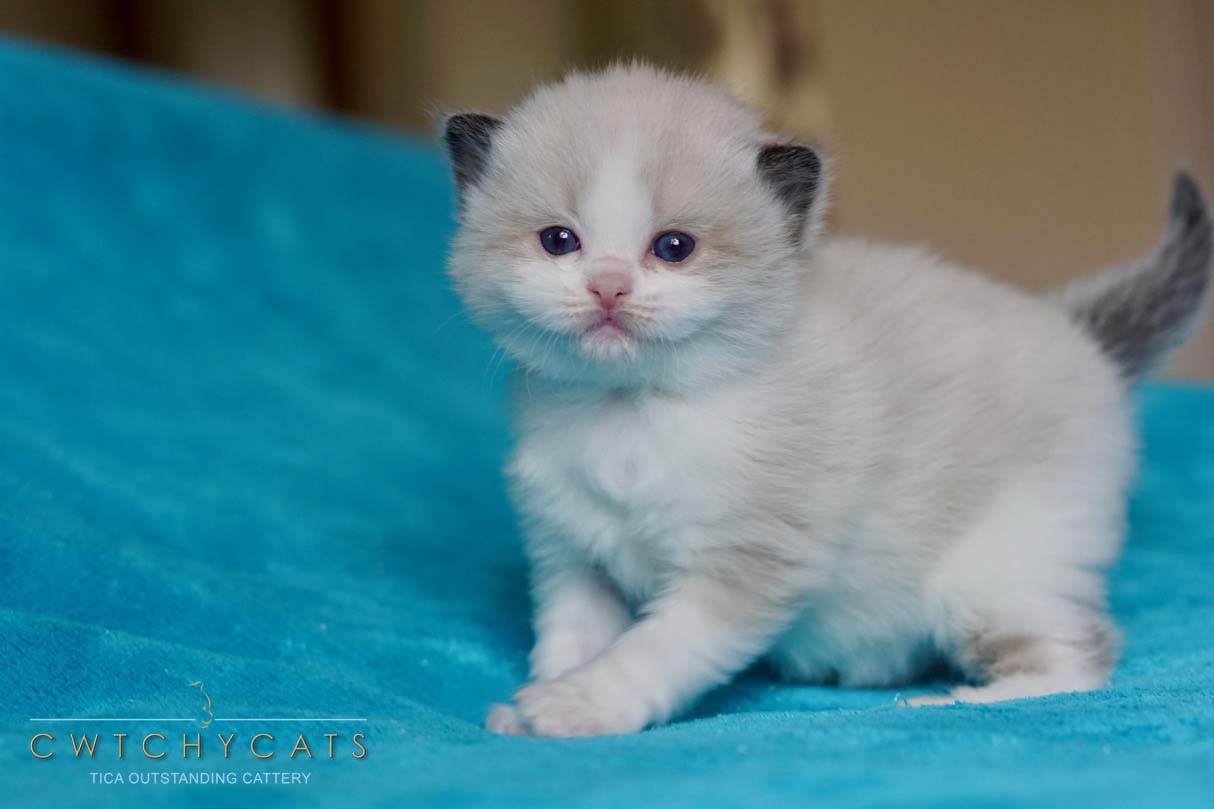 Kara - 3.5 Weeks Old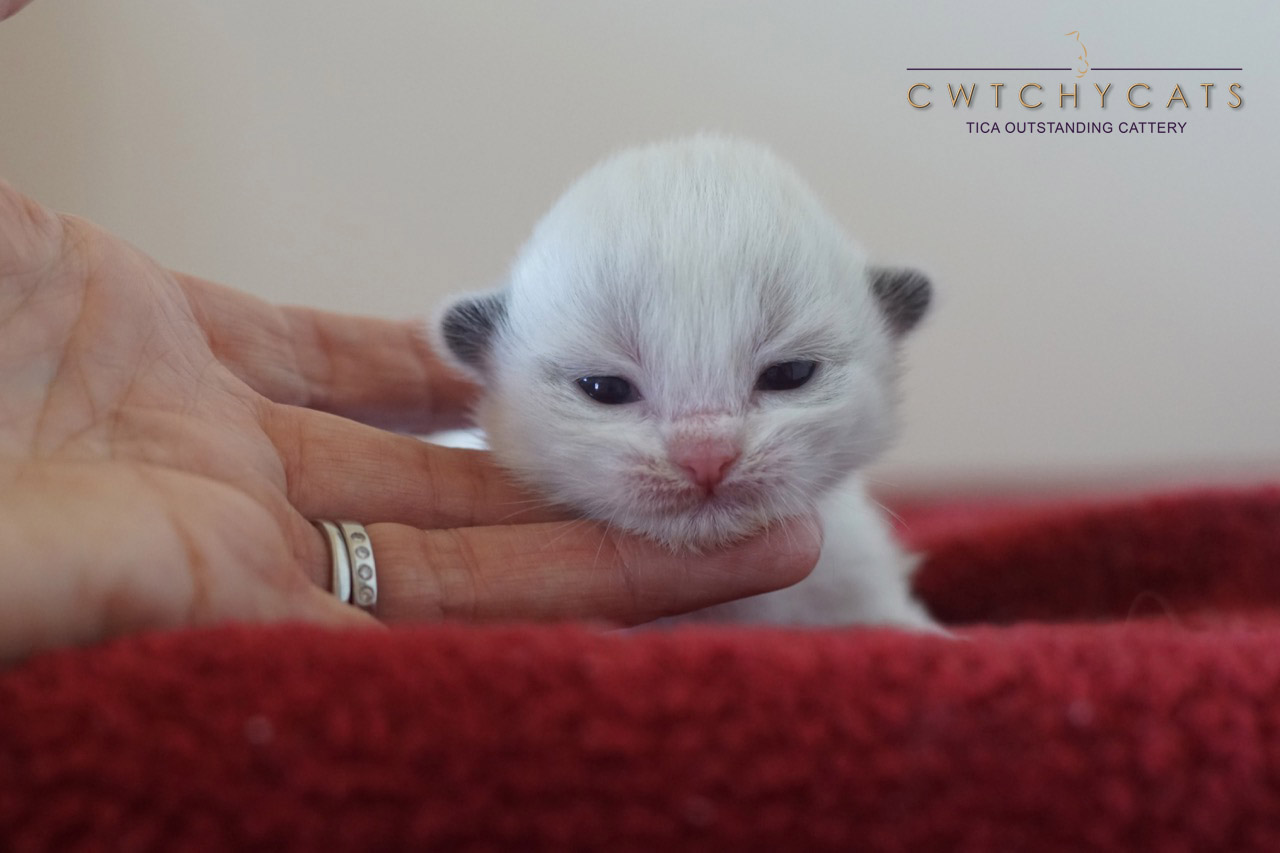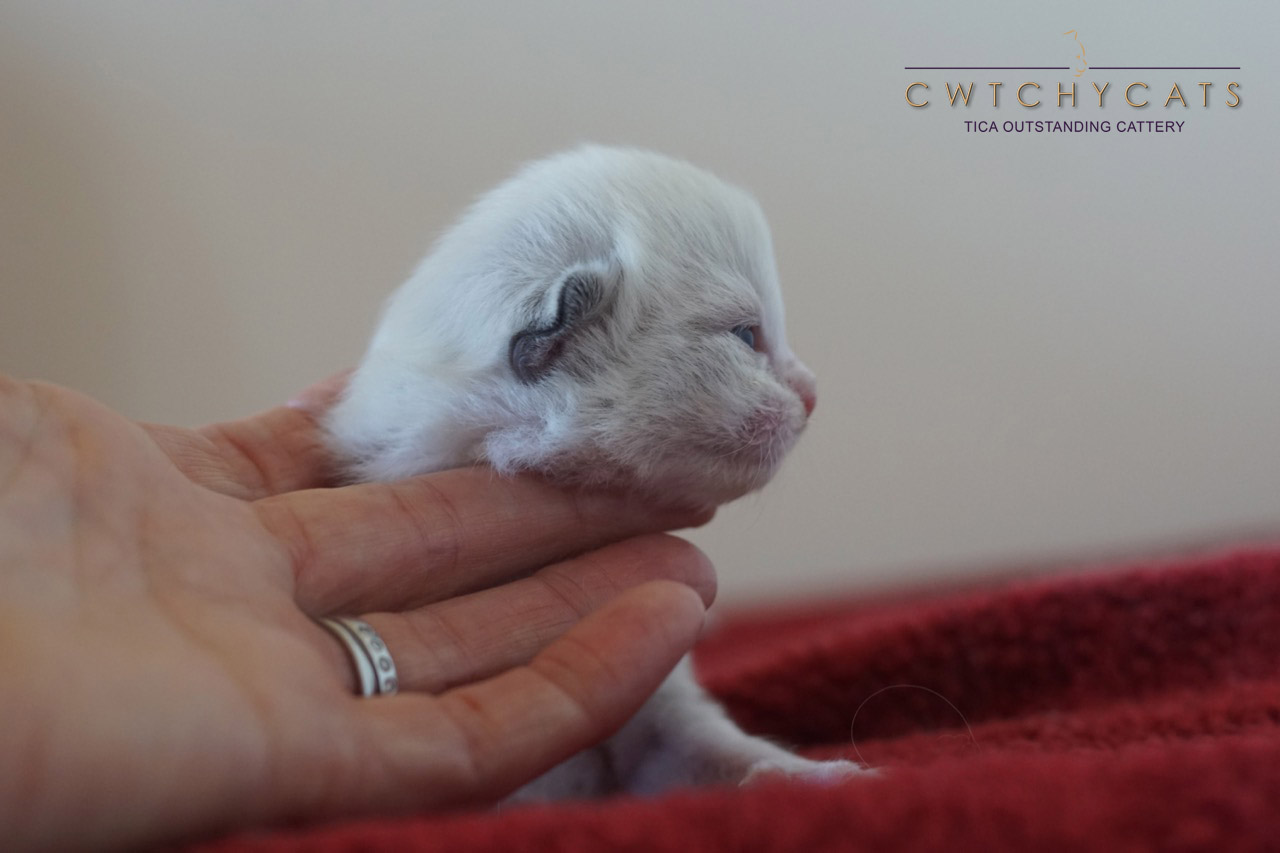 Kara - 10 Days Old
Hannah (Cwtchycats Hana Mana)
Seal (HM) Bicolour
Under Evaluation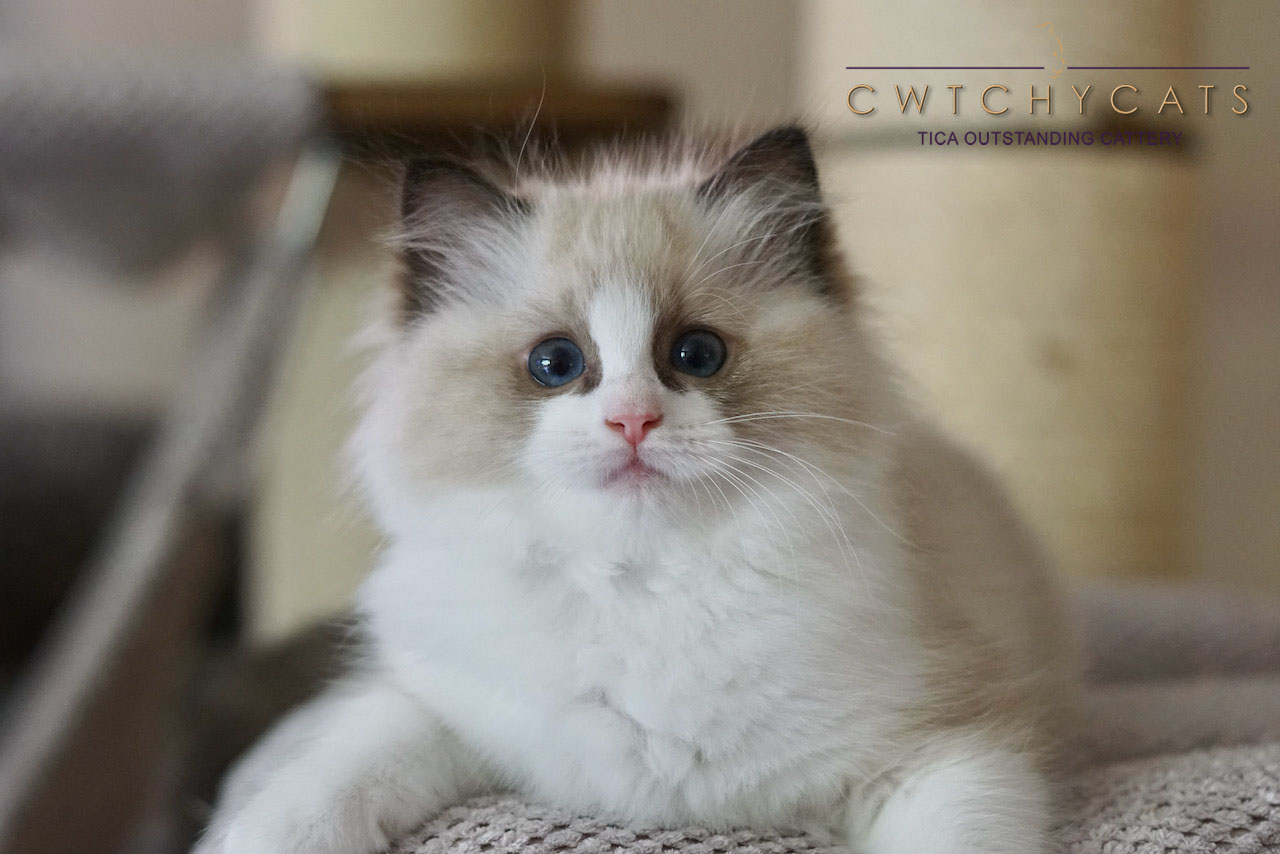 Hannah - ​​​​​​​9 Weeks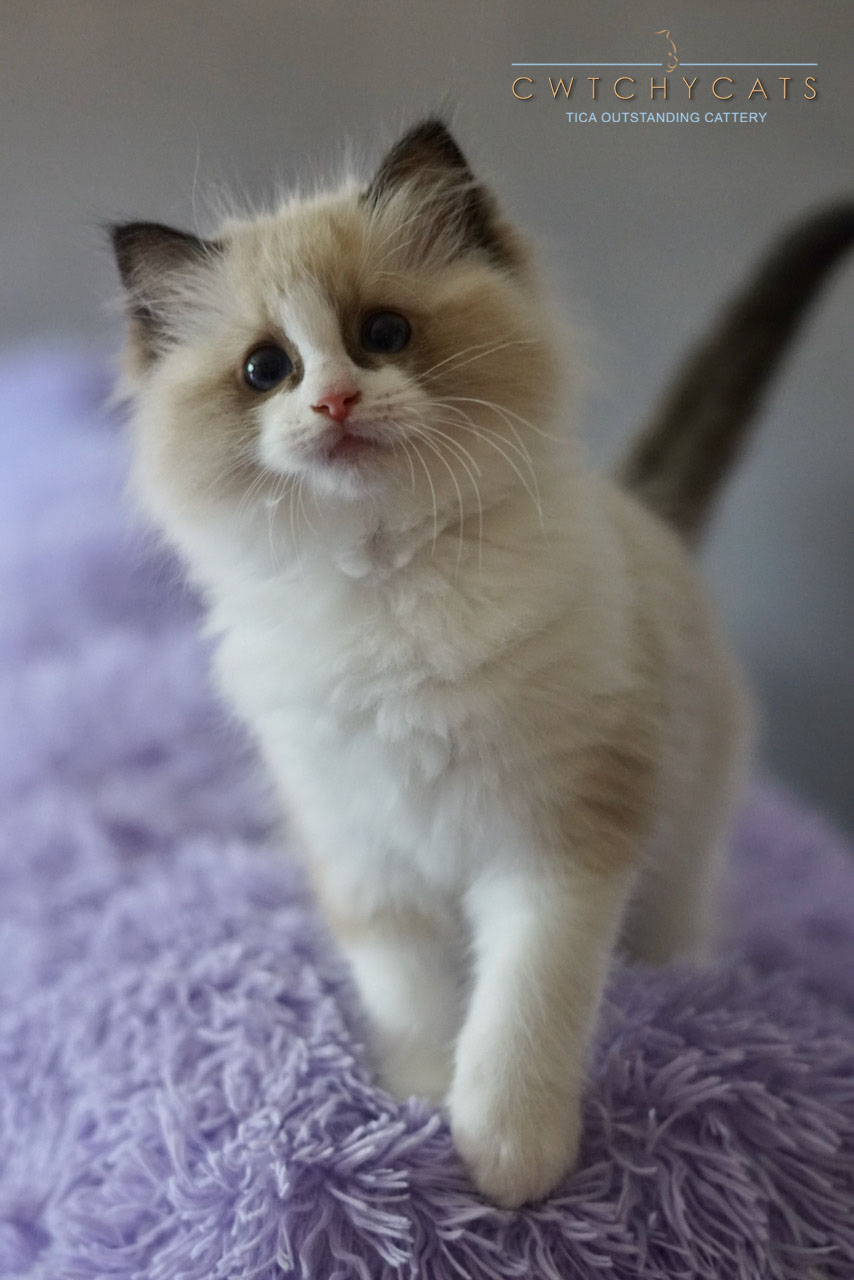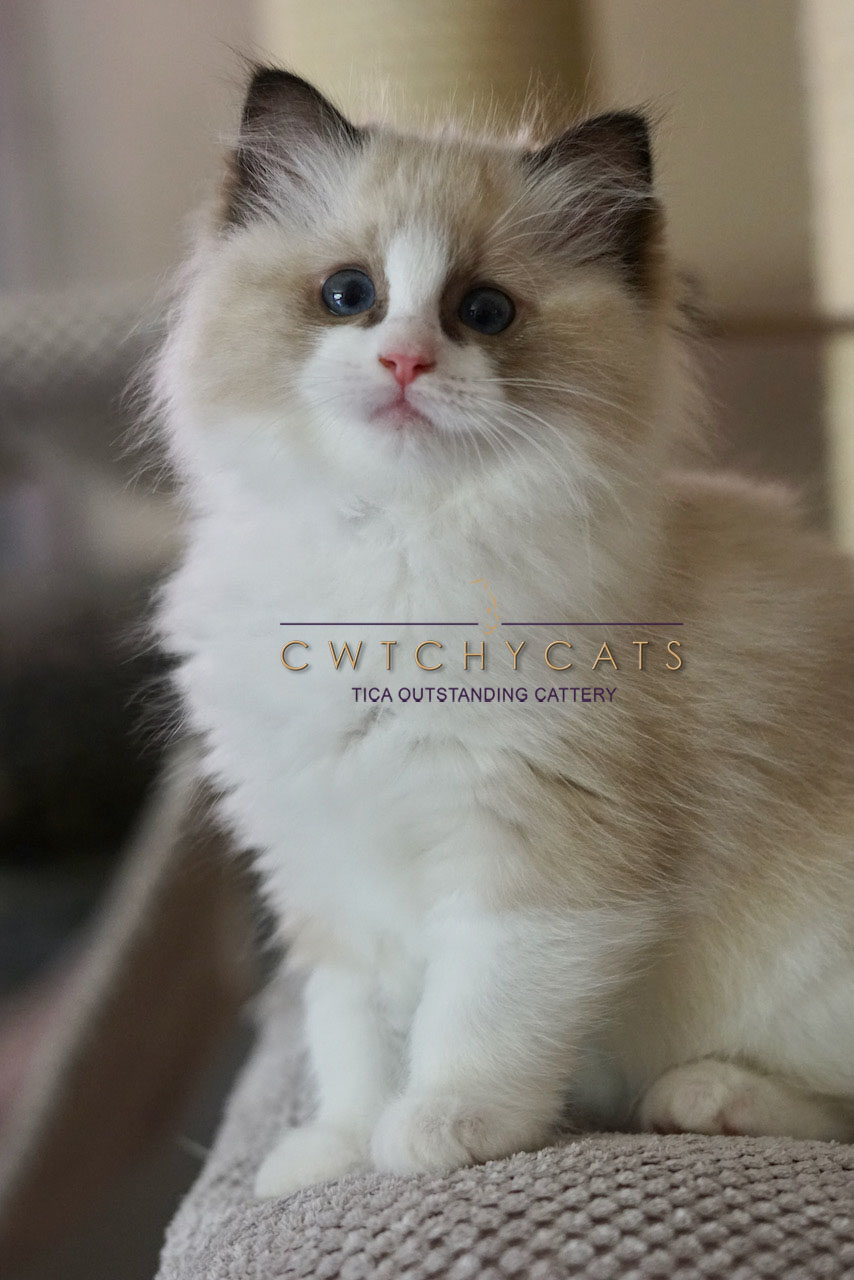 Hannah - 9 Weeks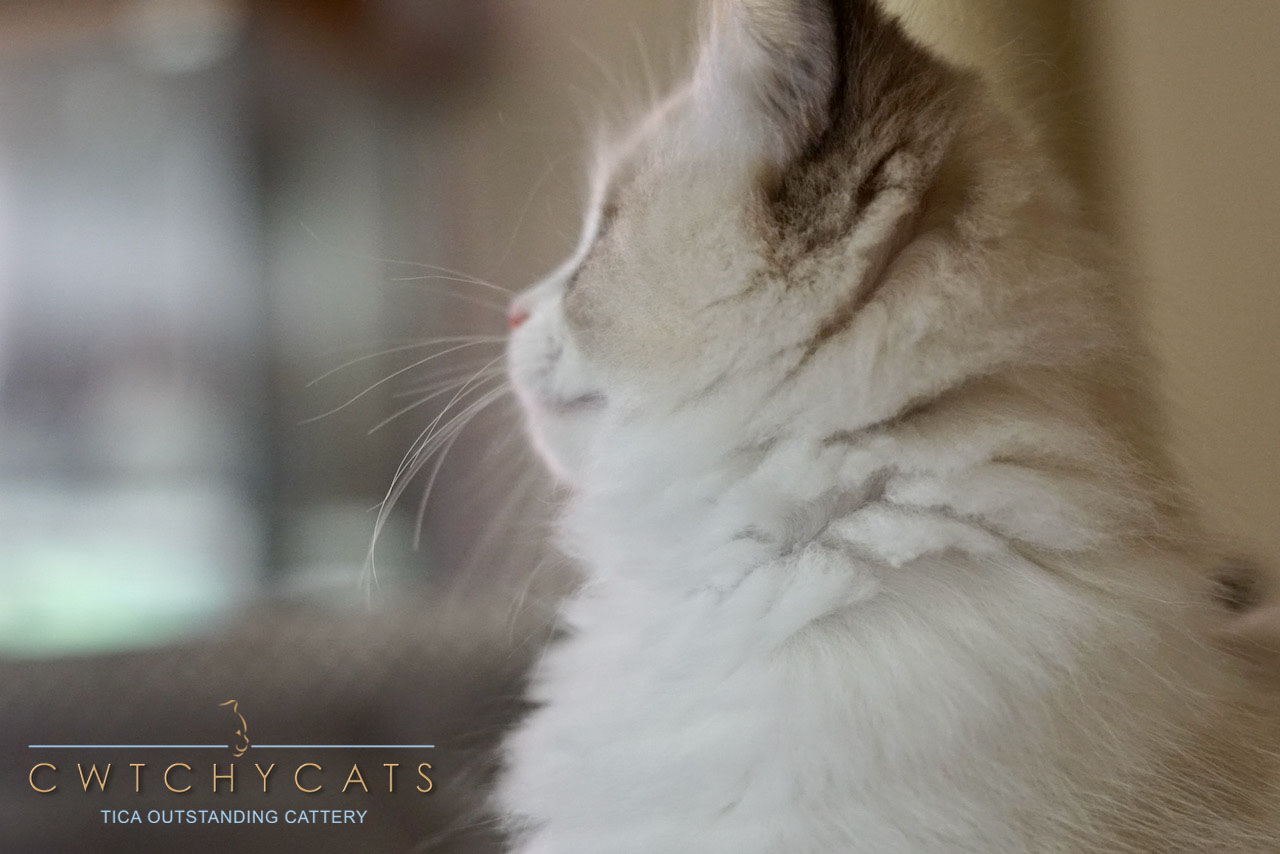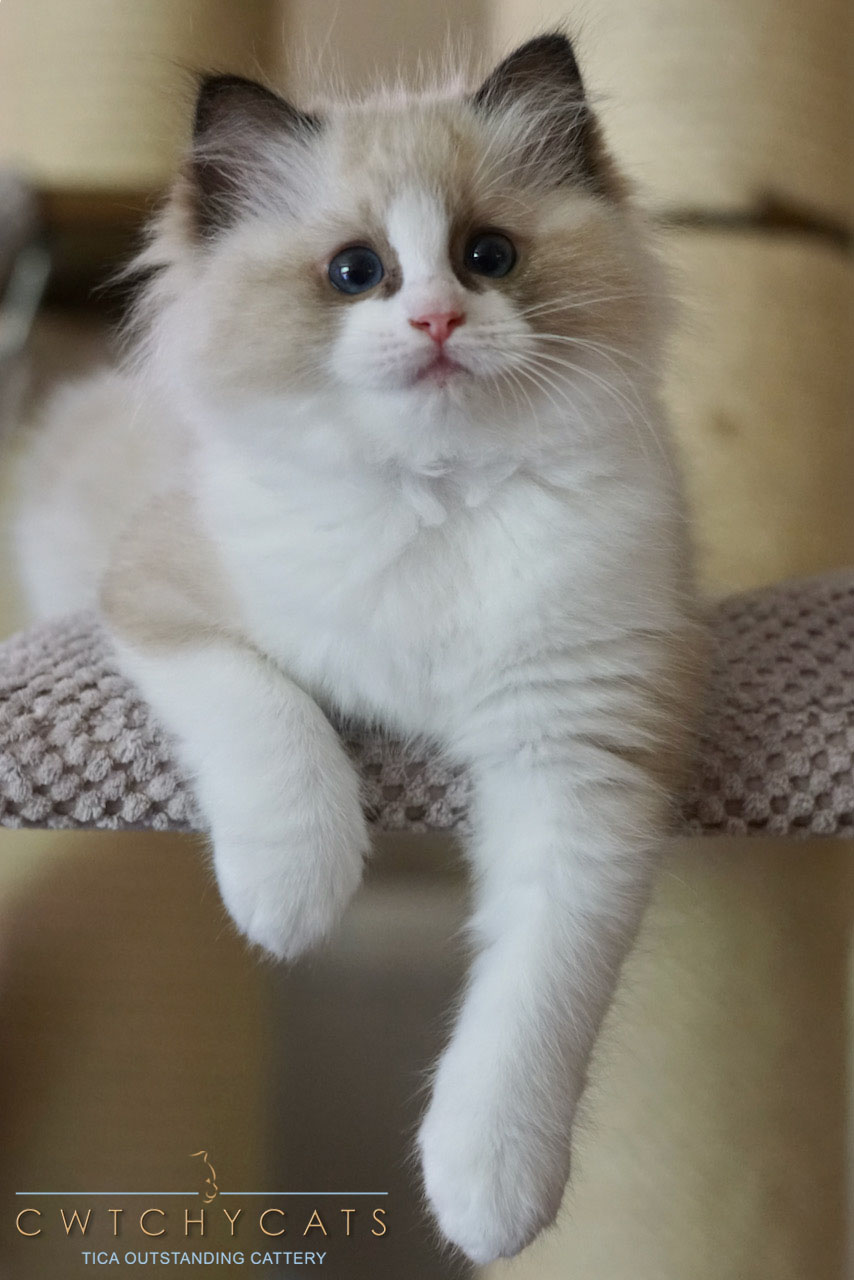 Hannah - 9 Weeks
​​​​​​​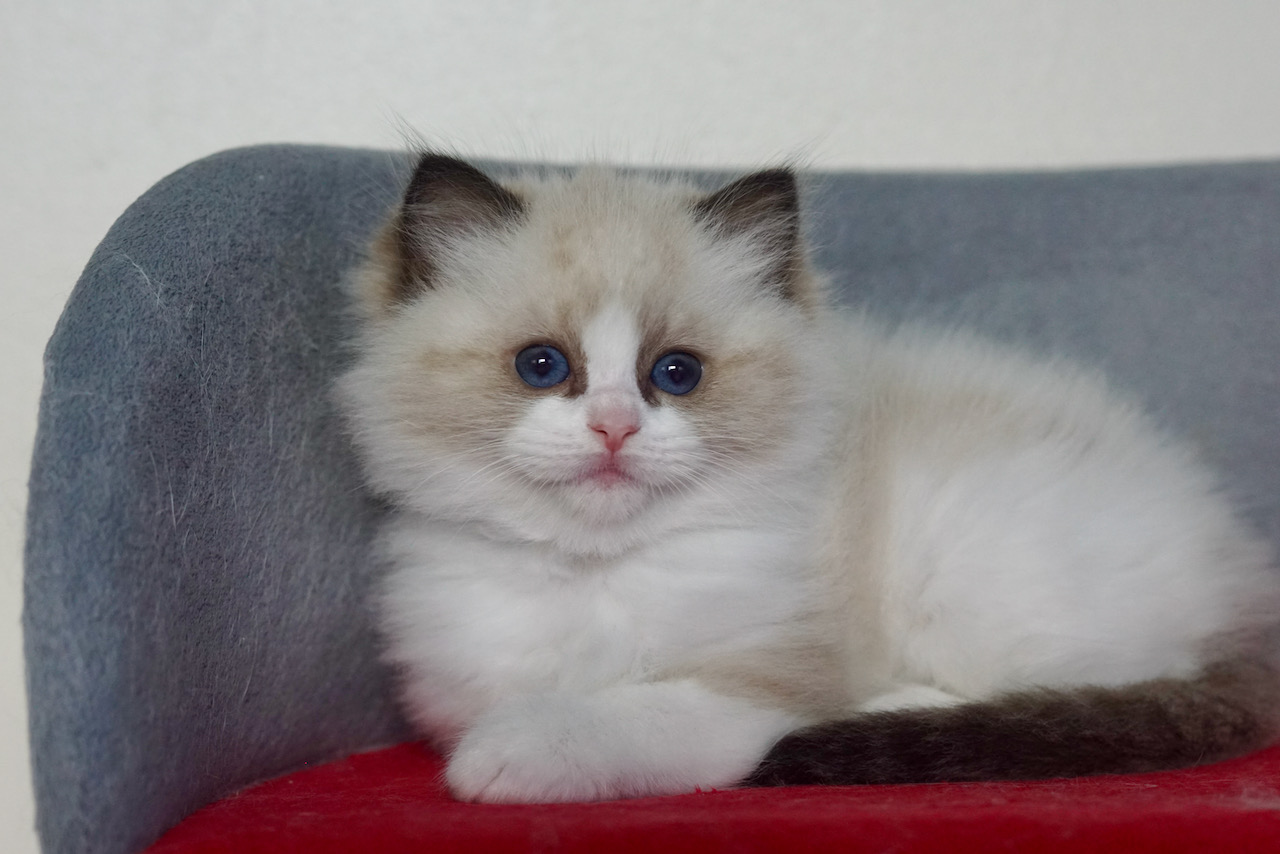 Hannah - 7 Weeks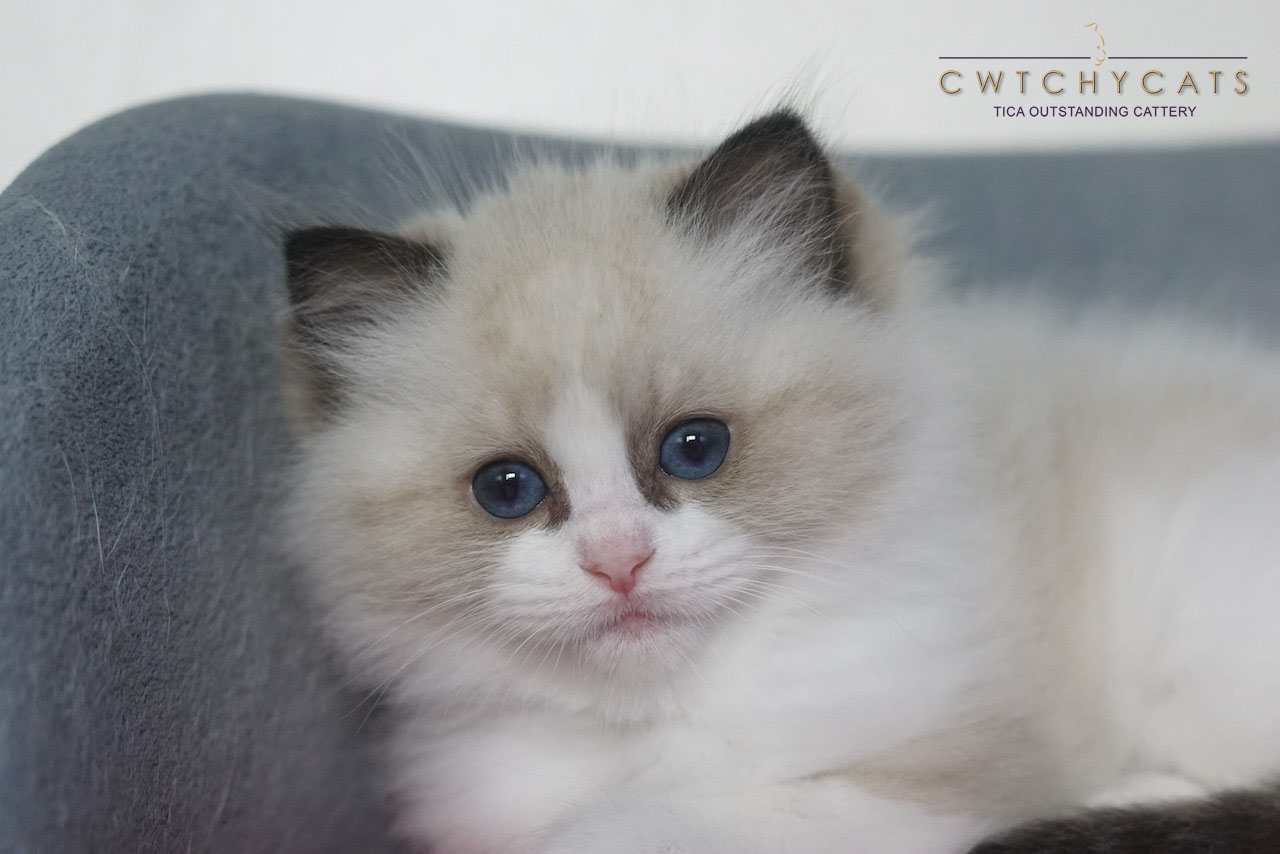 ​​​​​​​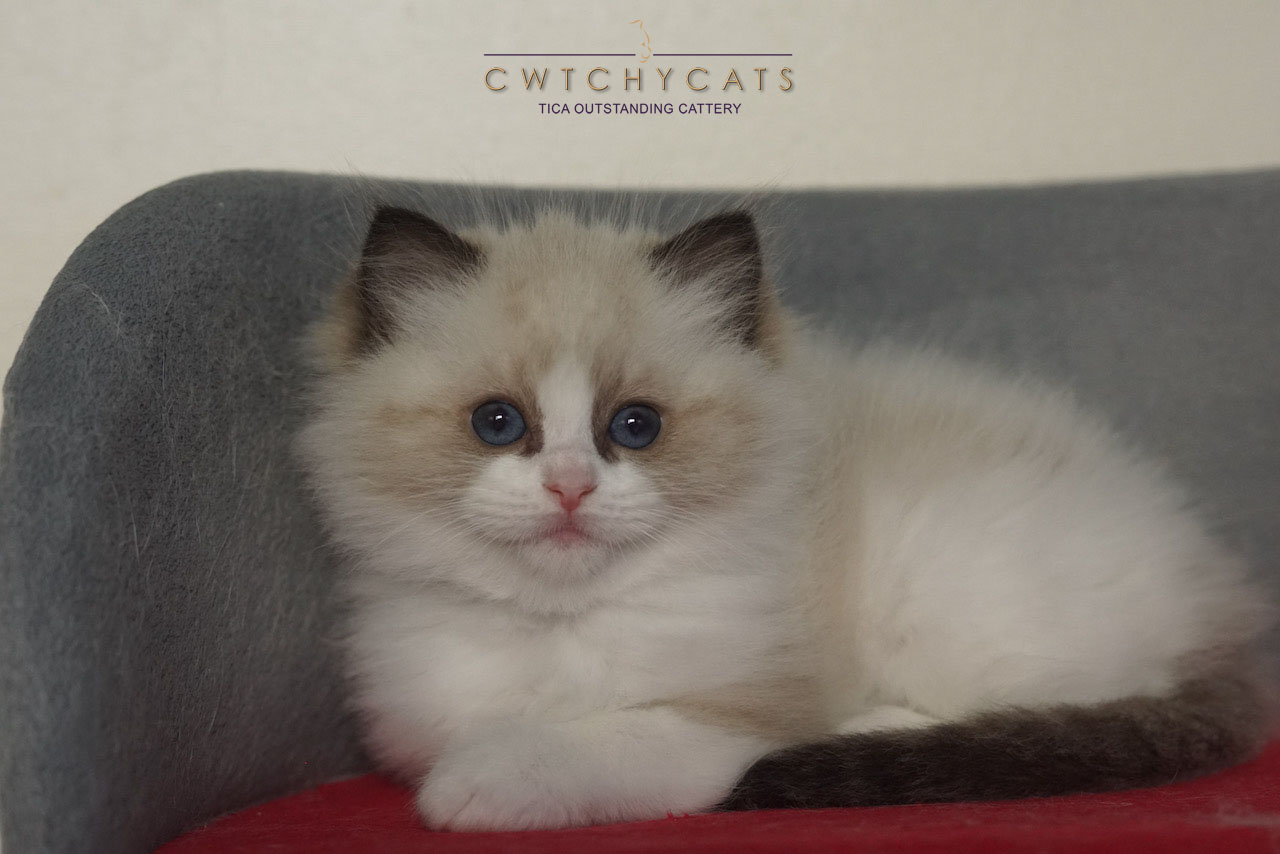 Hannah - 7 Weeks
​​​​​​​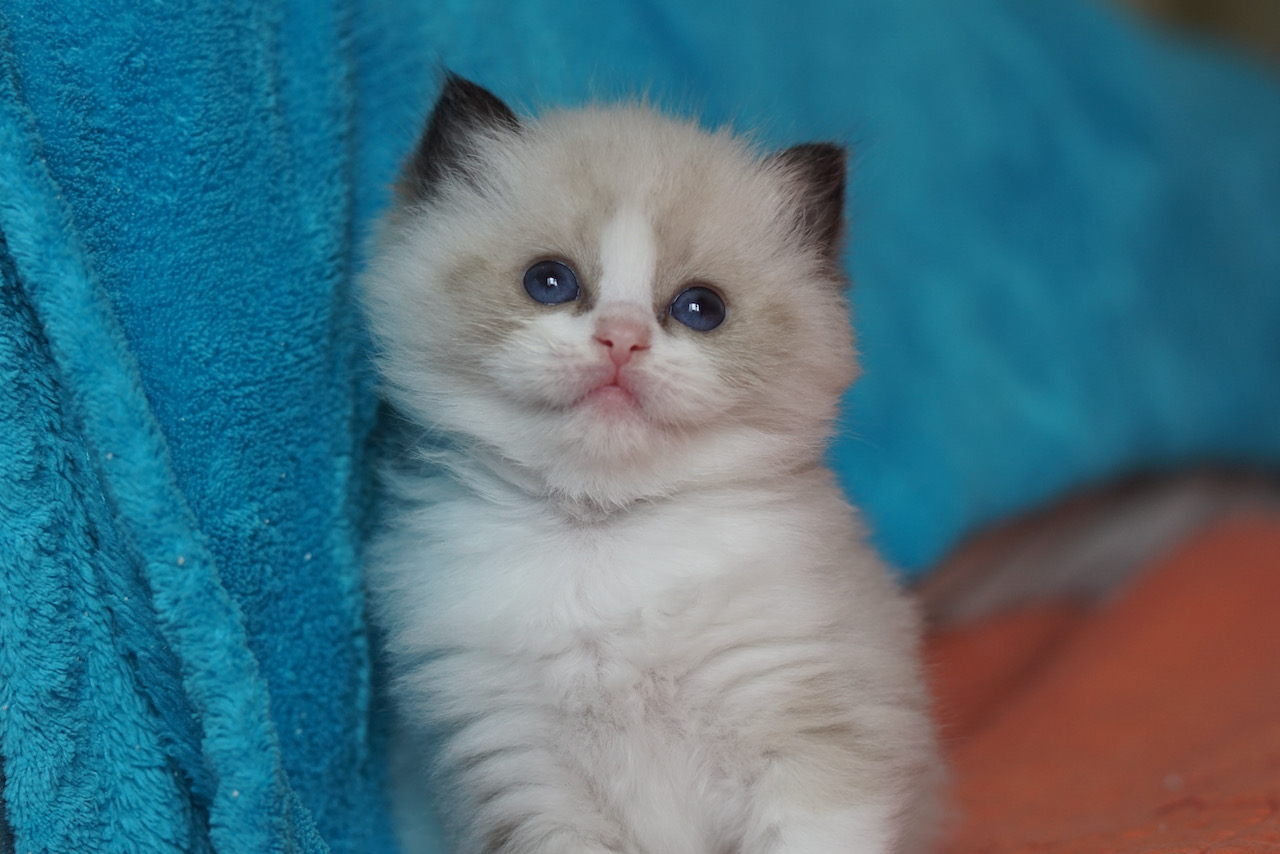 Hannah - 5 Weeks Old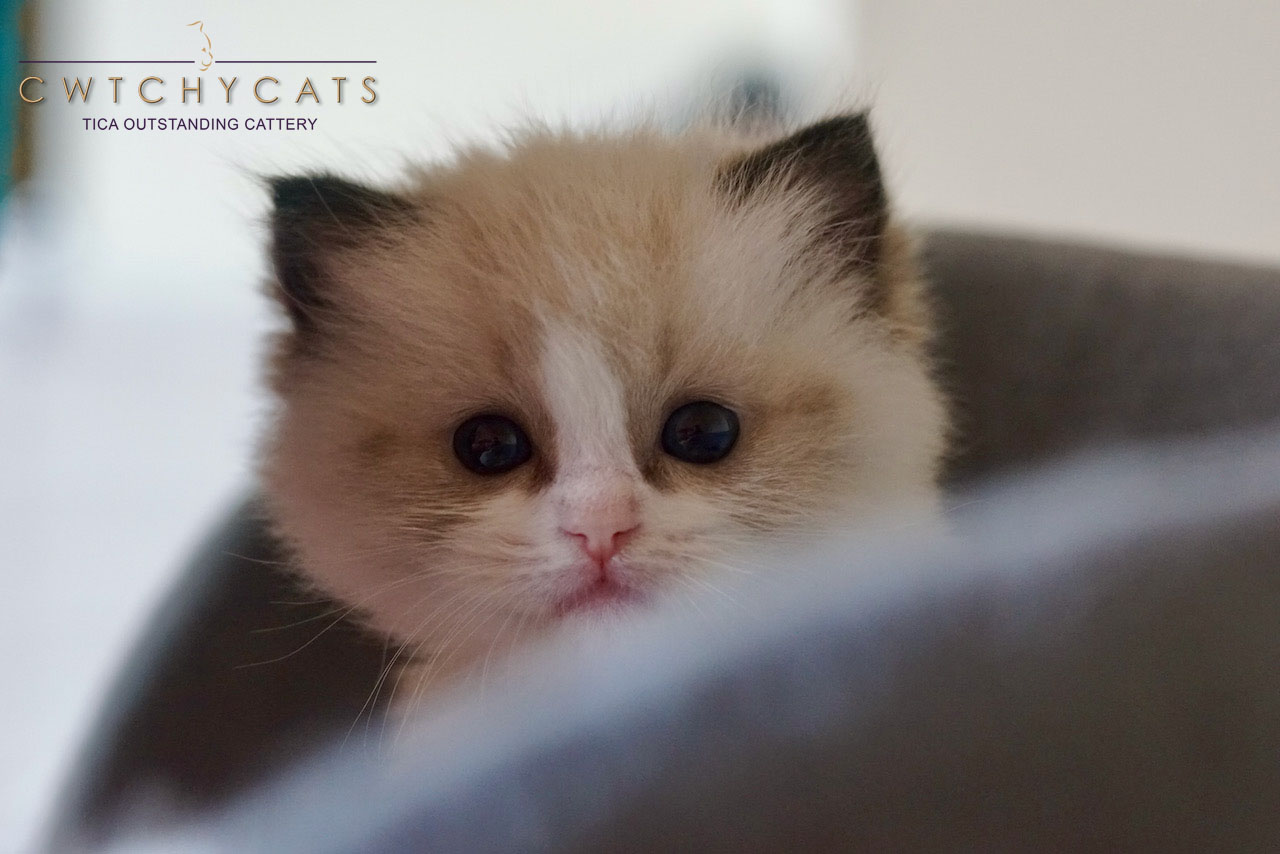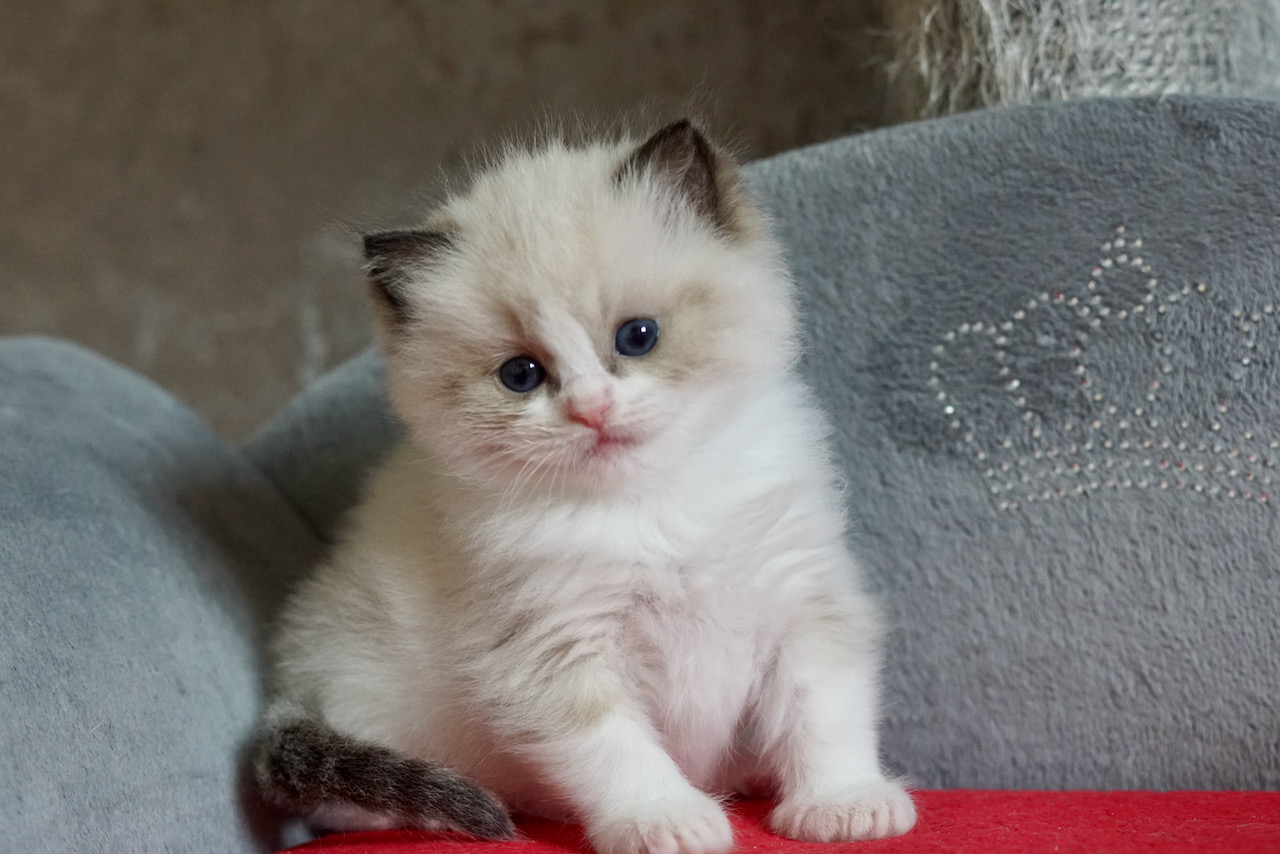 Hannah - 5 Weeks Old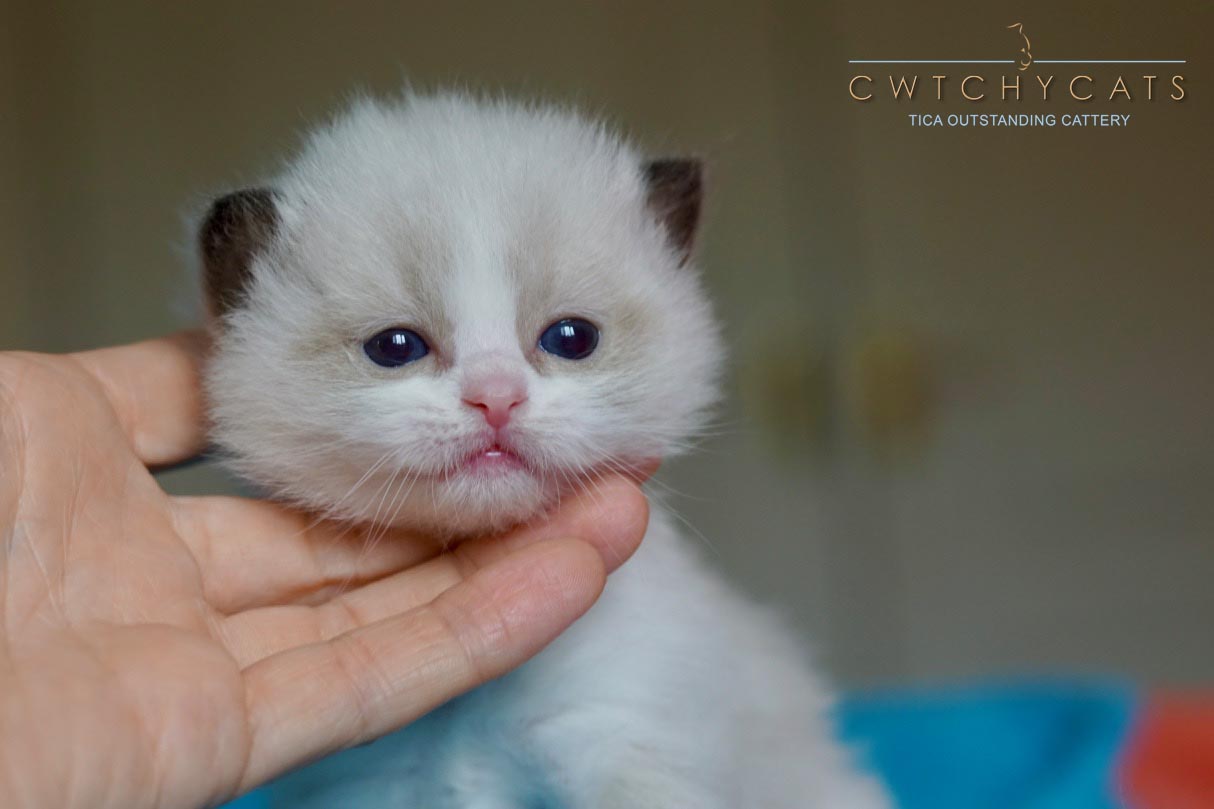 Hannah - 3.5 Weeks Old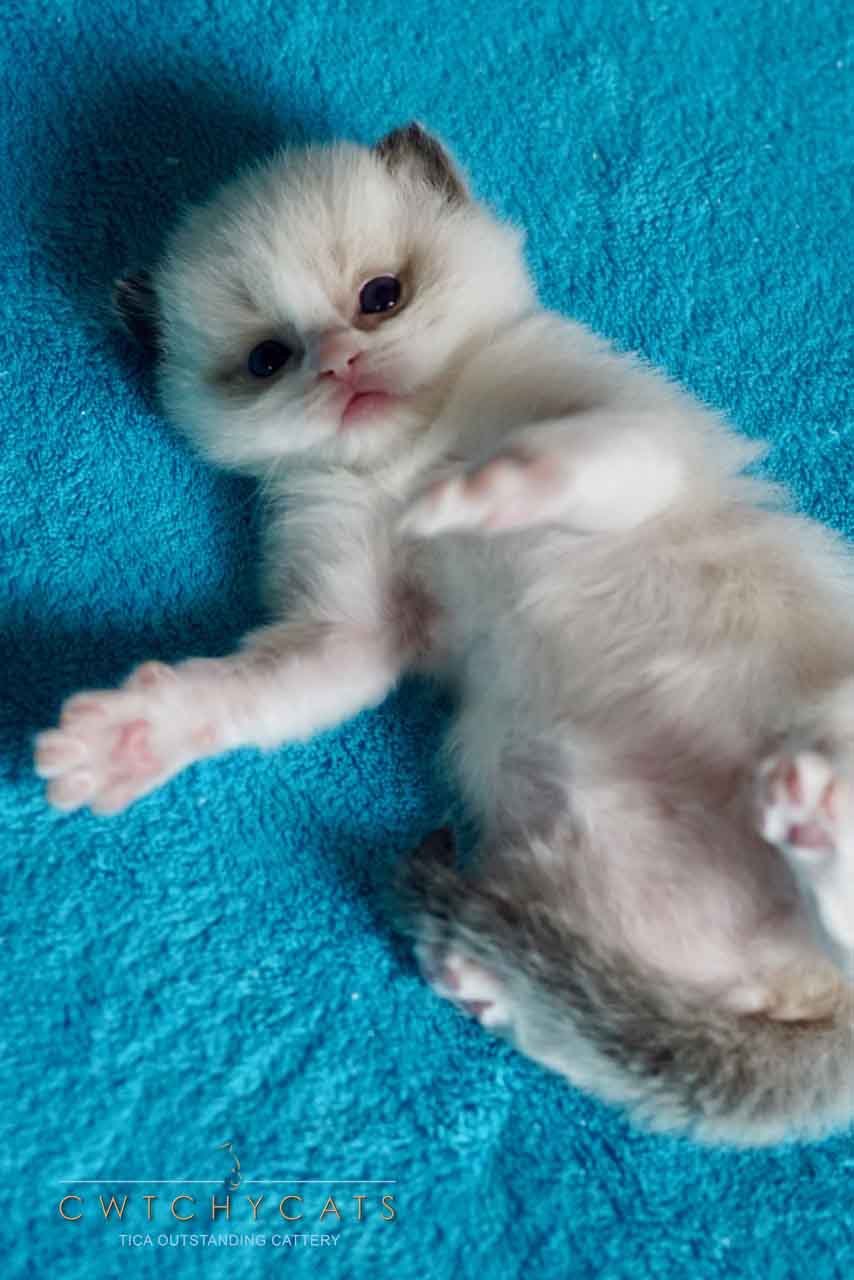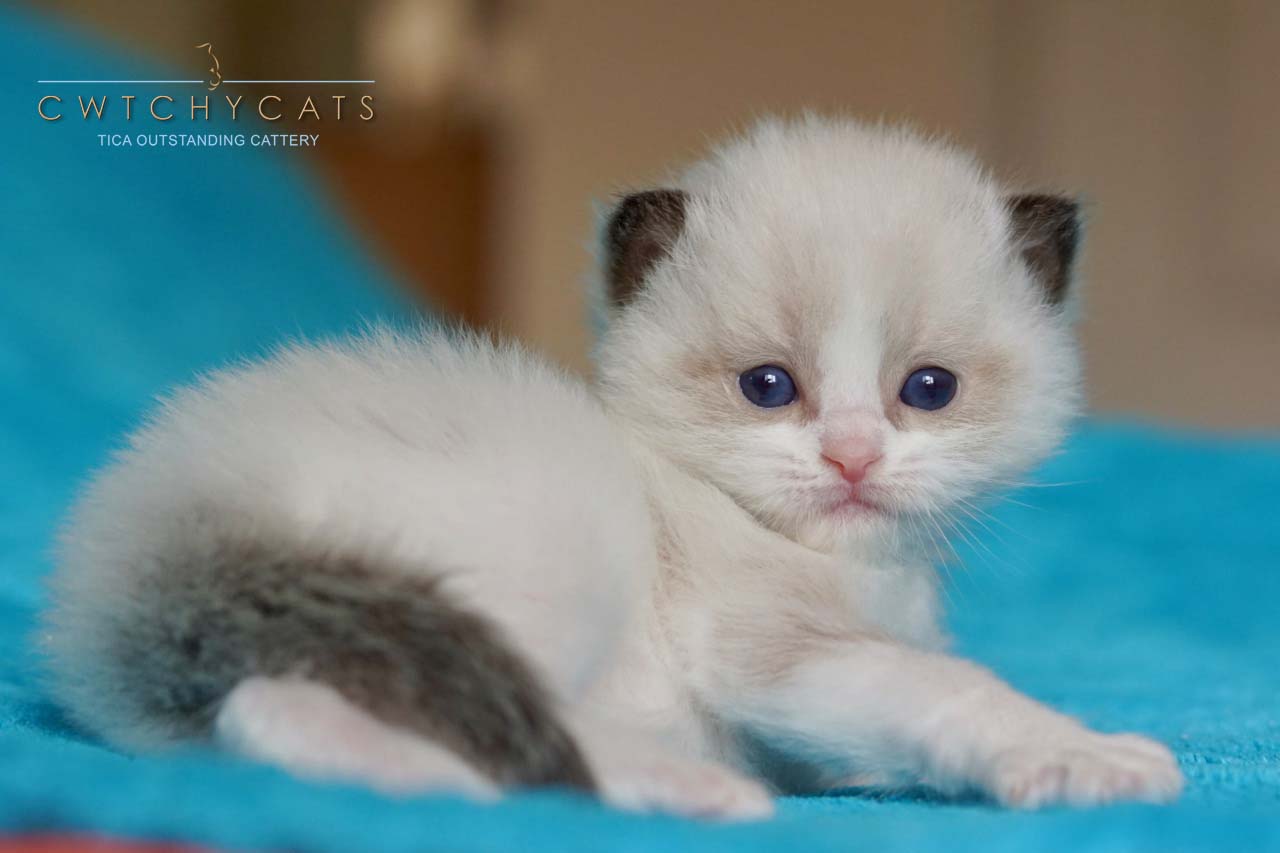 Hannah - 3.5 Weeks Old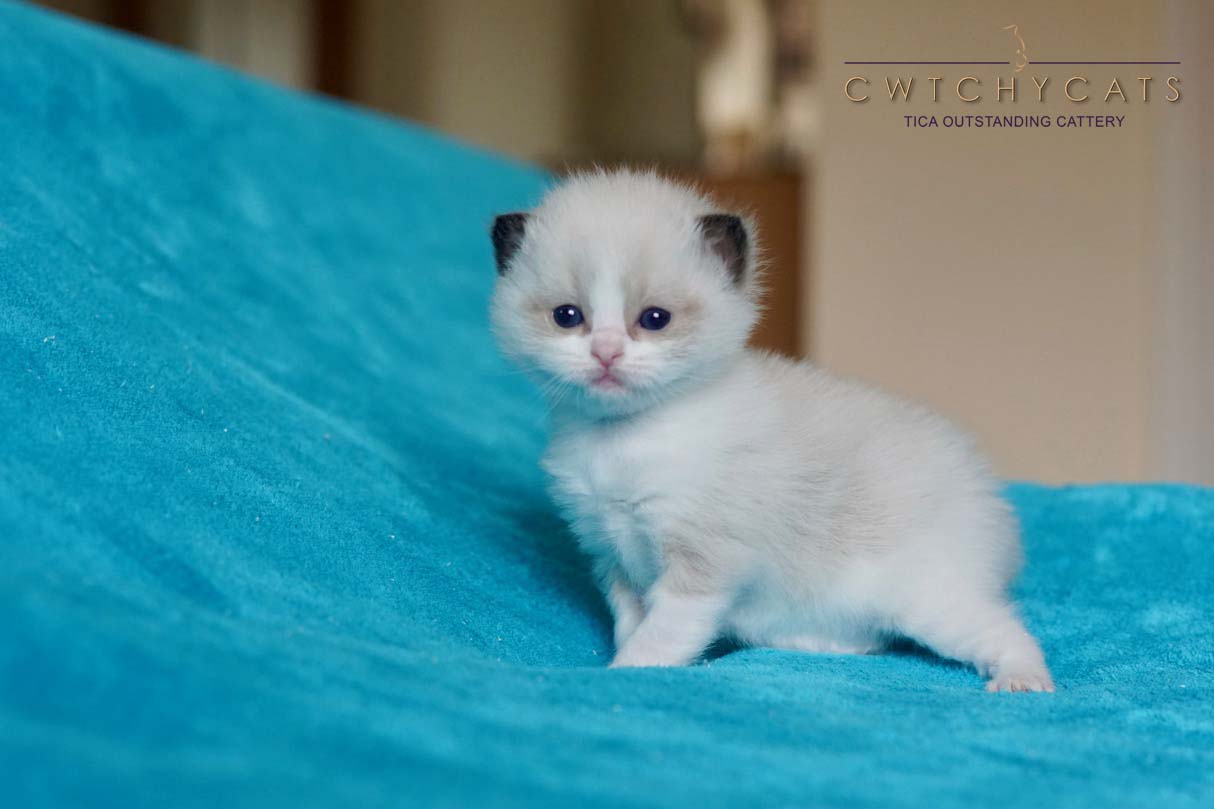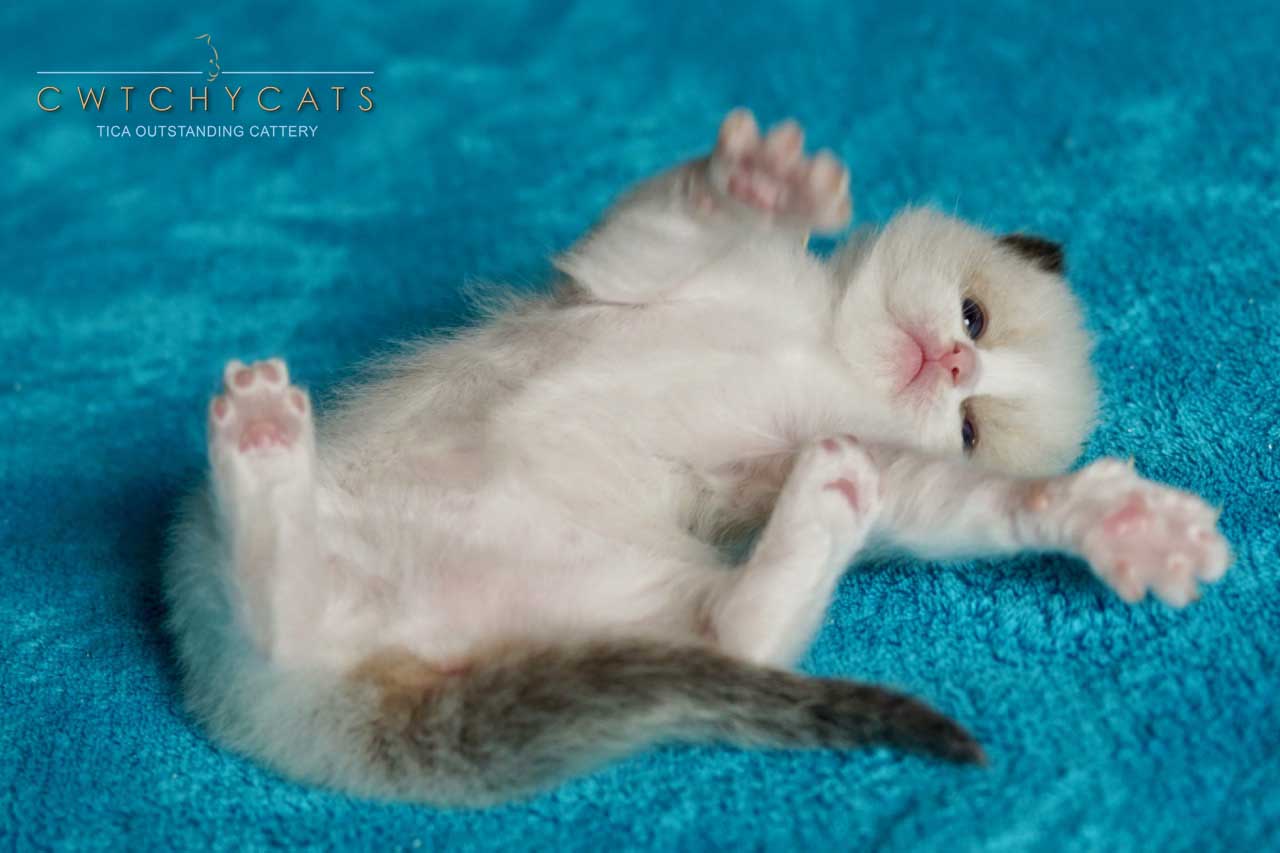 Hannah - 3.5 Weeks Old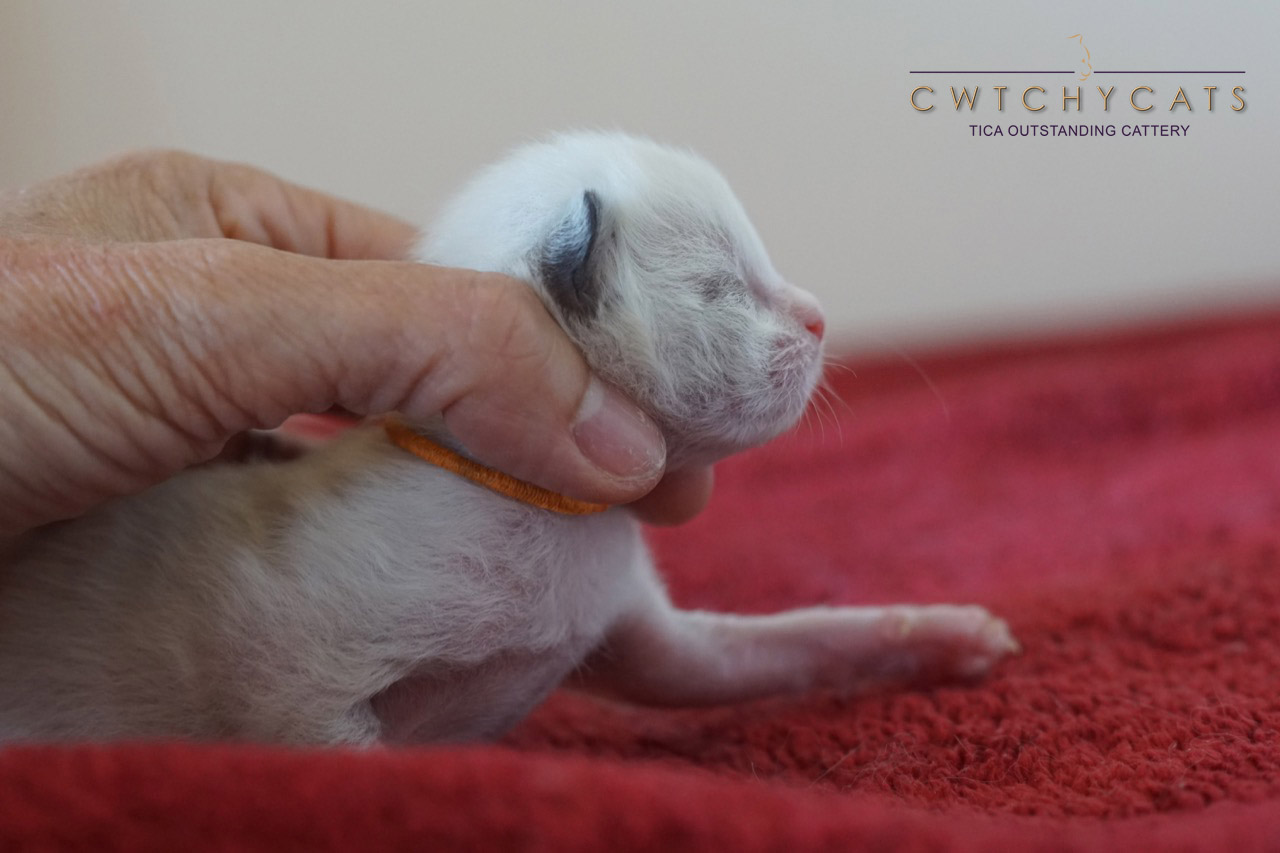 Hannah - 10 Days Old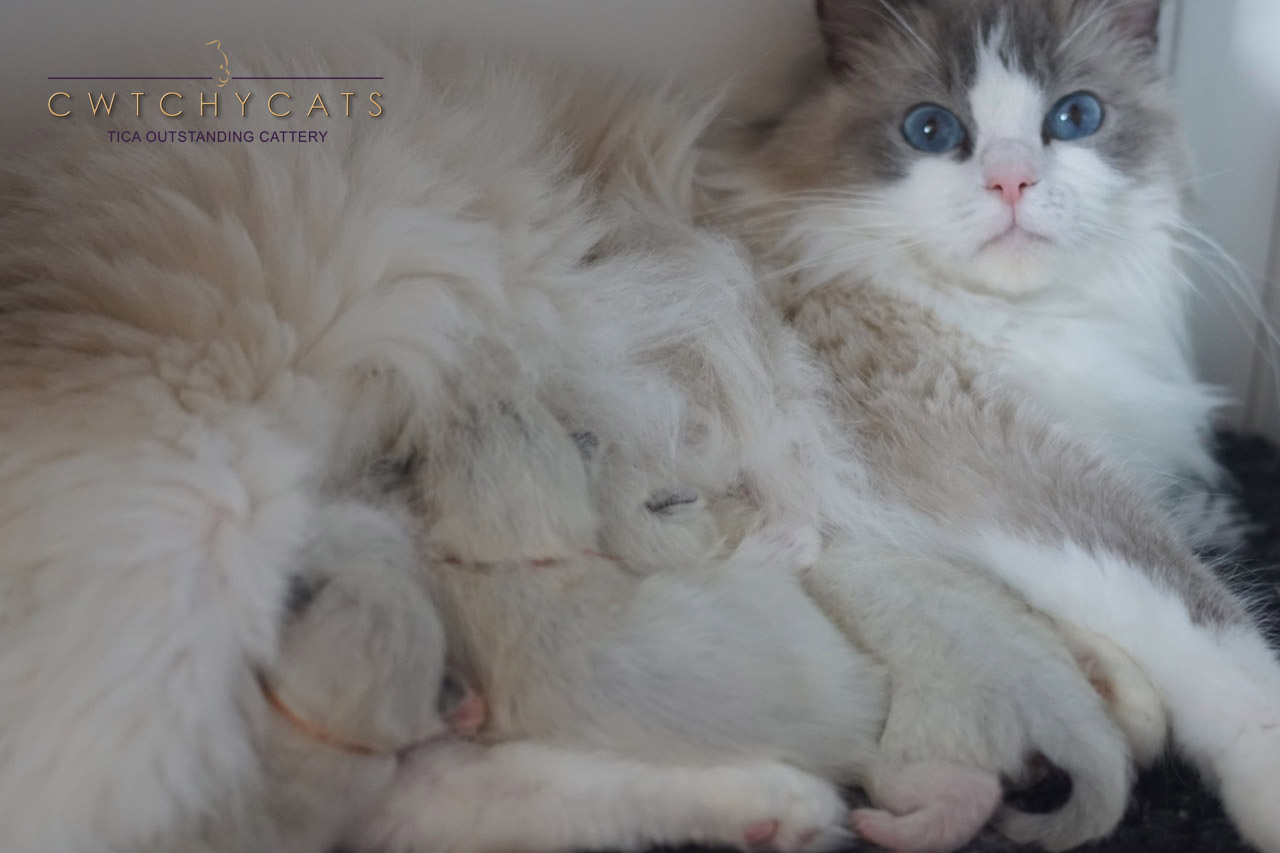 Keira and Kittens - 10 Days Old