Cwtchycats Dharma (Dharma) &
Ulisses Gravits of Cwtchycats (Uli)
"Blue Litter"
| | |
| --- | --- |
| Dharma | Uli |
Became proud parents to 3 handsome boys and 2 beautiful blue girls
born on May 18th 2020. These kittens are pre-reserved and will be adopted by people already on our waiting list. If you would like to join our waiting list, please contact us with your email address and we will send our kitten questionnaire off to you.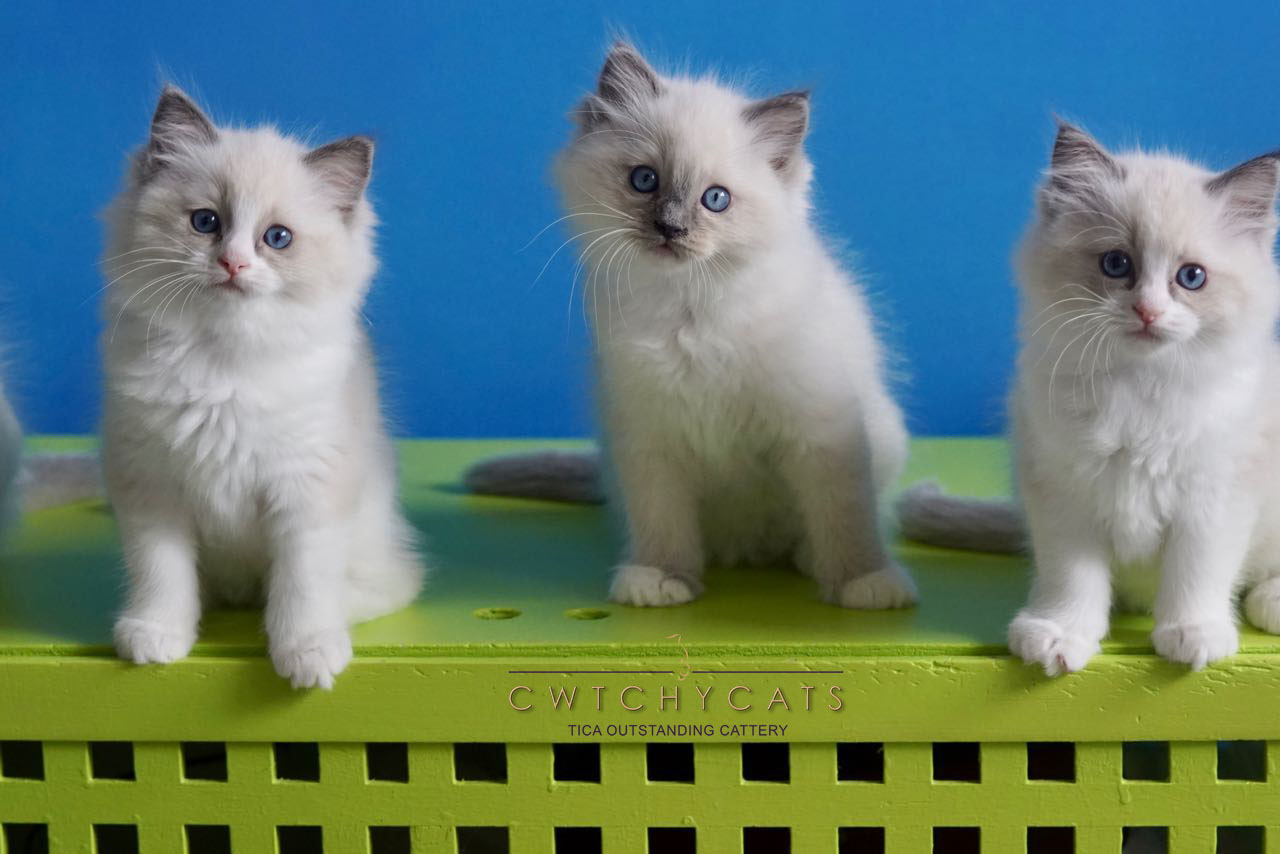 Sapphire, Stratos & Azure - 8 Weeks Old
We are very proud to introduce Dharma and Ulis' second litter! The kittens were so gorgeous last year, we just had to repeat the mating! They are full siblings to Keira & Sassy who stayed here!
Dharma was an absolute superstar Mum and delivered 5 kittens within 3 hours. She is settling with her babies, so we will have more news and photos when Mum has had a chance to get to know her new family and they have had a chance to bond properly. In the meantime all seem to be doing well and Dharma is eating as if she has never seen food before! All kittens will be blue - either Mitted or HM Bicolour patterns. These Kittens will be known as our "Blue Litter".
Pedigree

Week 1: The kittens are doing really well - they are all gaining weight nicely and have nice rounded tummies. They are happy and content just with their Mummys' milk, which is how we like it. Both girls are bicolours and all 3 boys are mitted - all of course, are blue. Their umbilical cords have now detached, but their ears are still tight to their heads and their eyes are close, so they are pretty much blind and deaf still at the moment.
Week 2: The kittens continue to do well and Dharma continues to adore her babies and give them everything they need! Indigos' eyes are in ther process of opening now, his siblings eyes' are already open! Their ears are also coming away from their head now, so they have some sight and sound! The difference between boys and girls in this litter is more than I have ever seen before. Unusually, the two girls were the biggest when they were born, and their development continues to be quicker than their brothers! You can clearly see the difference in this weeks' photos! The girls now have some muscle control in their necks and are able to hold their heads up unassisted. The boys aren't able to do this yet. The girls are also starting to do their walk / bely crawl thing that they do before they are able to walk on their legs properly, the boys pretty much eat and sleep (I'm saying nothing)! ;)
Week 3: Dharmas' kittens are doing well! Their eyes are fully open and able to focus and their ears are away from their heads now, and they are now able to hear and see! They are very sweet and when they see me, scream at me (partly for a bottle and partly for cuddles I think)! ;) Sadly, Dharma is losing her milk now, so I am trying to persuade them that bottle is best - with mixed results at the moment! Hopefully I will be able to wean them early too! They are now walking lifting their legs, which is a relatively new thing, and are just starting to climb and trying to 'run' which usually ends in tangled legs and tumbling! Please excuse the milk 'moustaches' on the photos. They will fade in time when they finish suckling totally.
Week 4: Dharma has regained some of her milk, so I am supplementing, rather than feeding them now! They are doing well between us, and gaining weight nicely! This week their upright walk has improved and they are no longer commando style walking / stumbling! They have started running too, although often stumble then, if they go too fast! They have also started to climb - mostly up me, and those of you that have never experienced 4 week old kitten claws, trust me, they hurt! They are a very sweet litter, and as you can see from some of their photos this week, spend a lot of time on their backs getting tummy rubs and purring - of course, I am more than happy to oblige!
Week 8: Apologies for the delay in updating! Things are pretty busy here looking after these beauties and their older cousins! They are doing great and have now moved into the kitten room. They love to play, climb, cuddle and eat - just not necessarily in that order.They are now fully weaned and Dharma is laying hiding her nipples as often as possible! :) As their older sisters (Sassy & Keira) did, these babies are developing really nicely, and we are delighted with them on a daily (? hourly) basis! They are so funny too, real characters who are just full of the joy of life!
Week 10: Goodness me, time is flying by here! What characters these kittens are - funny and delightful! They will be vaccinated next week and join the madness in the house! Then the fun will really start!! They are growing really nicely, I so love this mating - Uli & Dharma make such beautiful kittens together!
They are fully litter trained and weaned aalthough they still enjoy a sneaky bit of milk from Mum if given the opportunity (which she doesn't very often now)! They love to play, climb, cuddle, purr and nibble toes (don't ask, I have NO idea)!! After vaccinations next week, we will start making decisions of who goes to who on our waiting list!
Week 14 - Apologies again for the delay - time passes way too quickly! Our Blue Litter are already 14 weeks and are now fully vaccinated! The boys that are leaving as pets have been neutered too, so wll start their next chapters with their new families very soon. Azure will be spayed next week and will ready to go a week or so after that. We will be in touch with families at the top of our waiting list very soon to offer them a kitten.
Girl 1: No Collar
Azure (Cwtchycats Azure Blue)
Blue (HM) Bicolour
On Hold Pending Deposit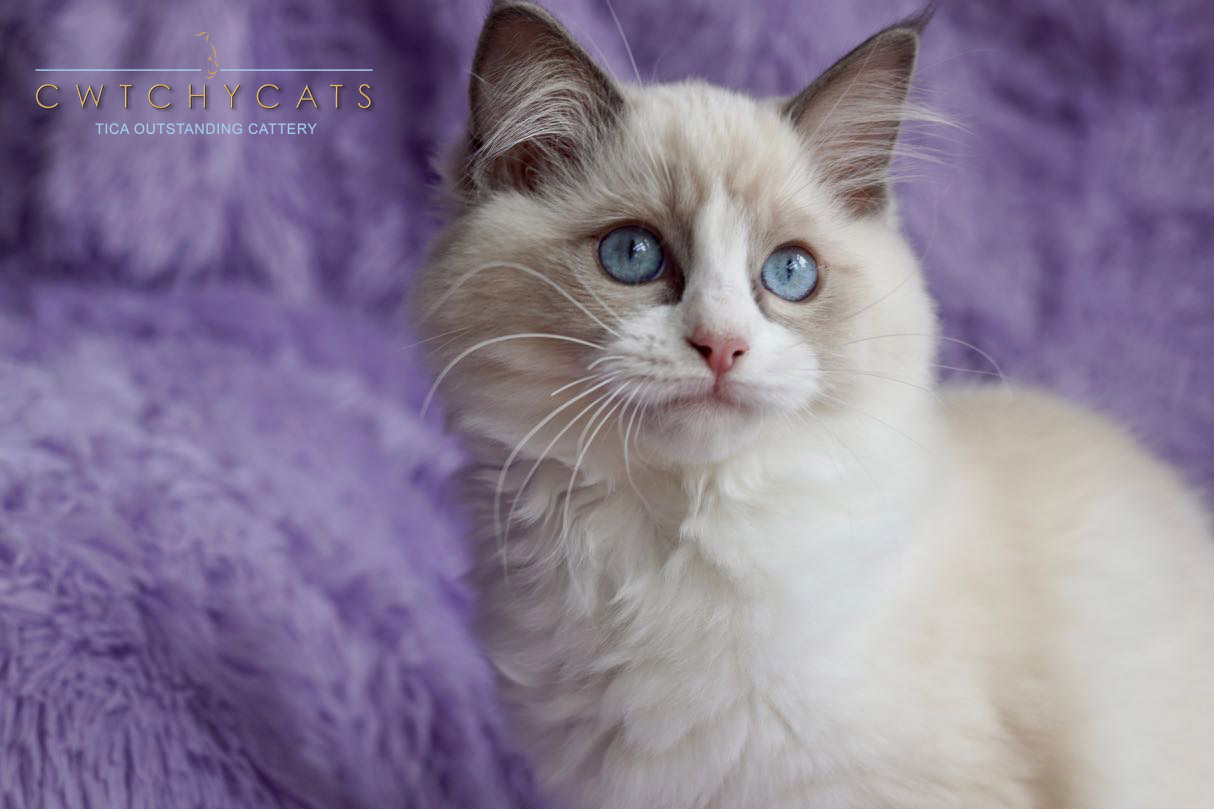 Azure - 14 Weeks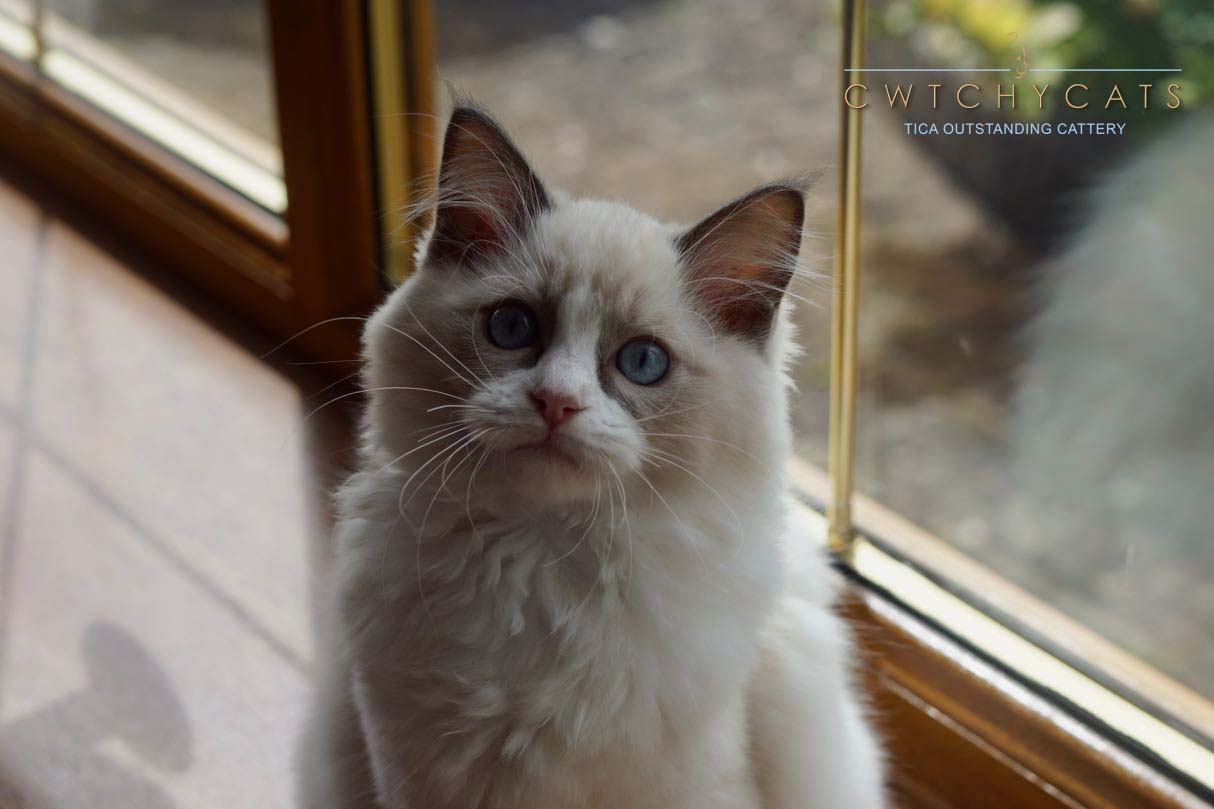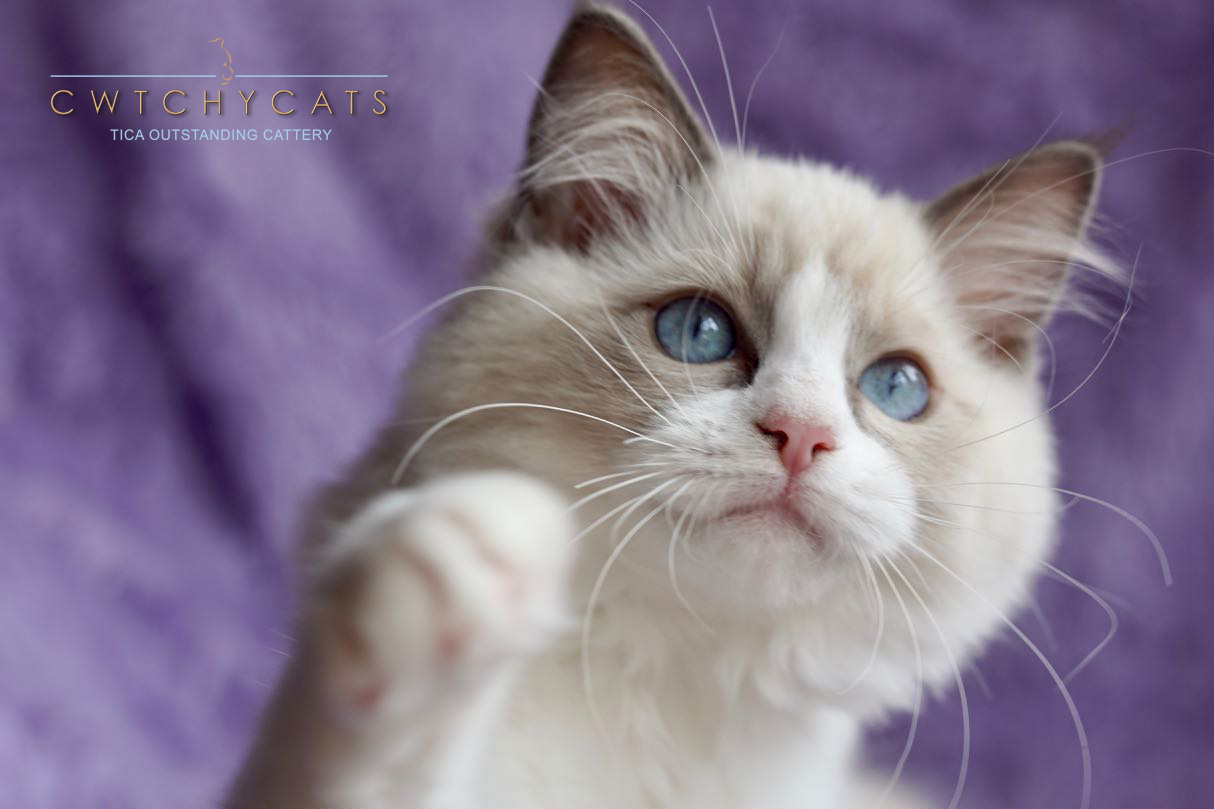 Azure - 14 Weeks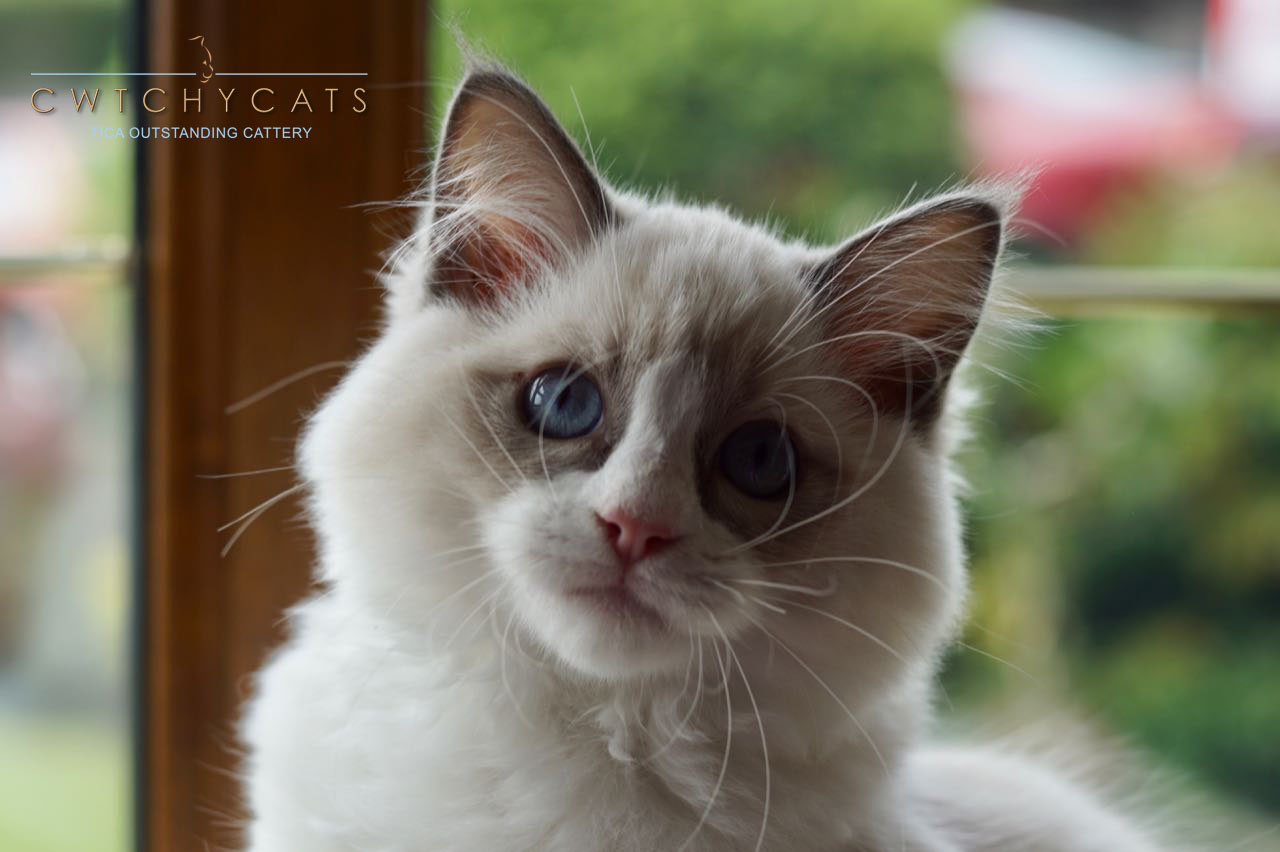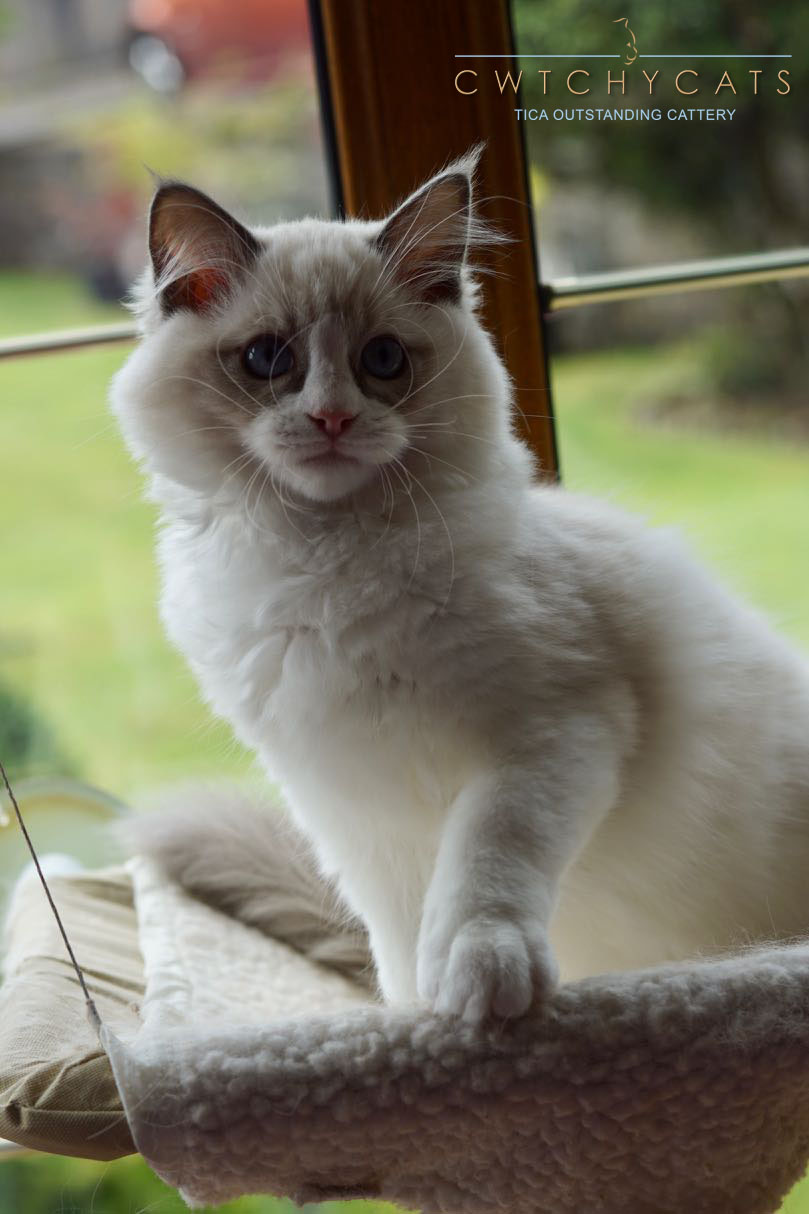 Azure - 14 Weeks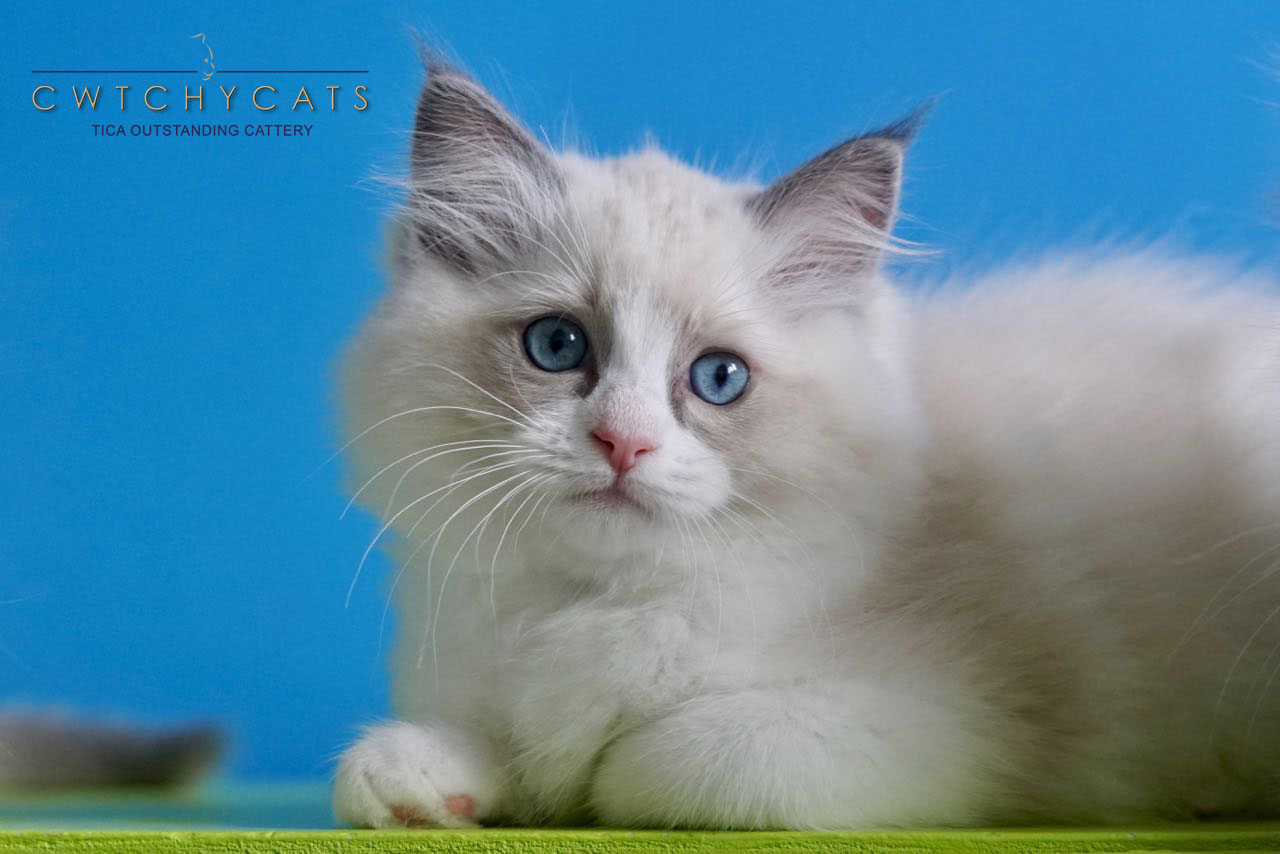 Azure - 10 Weeks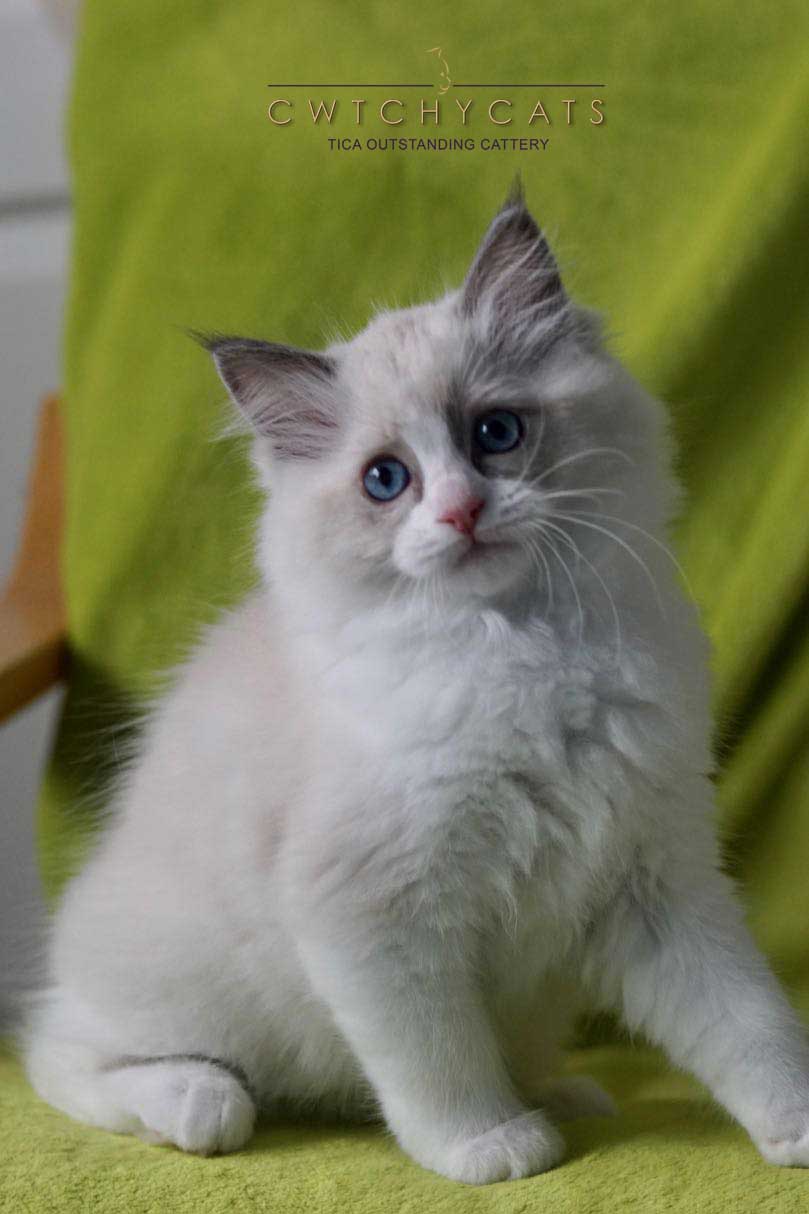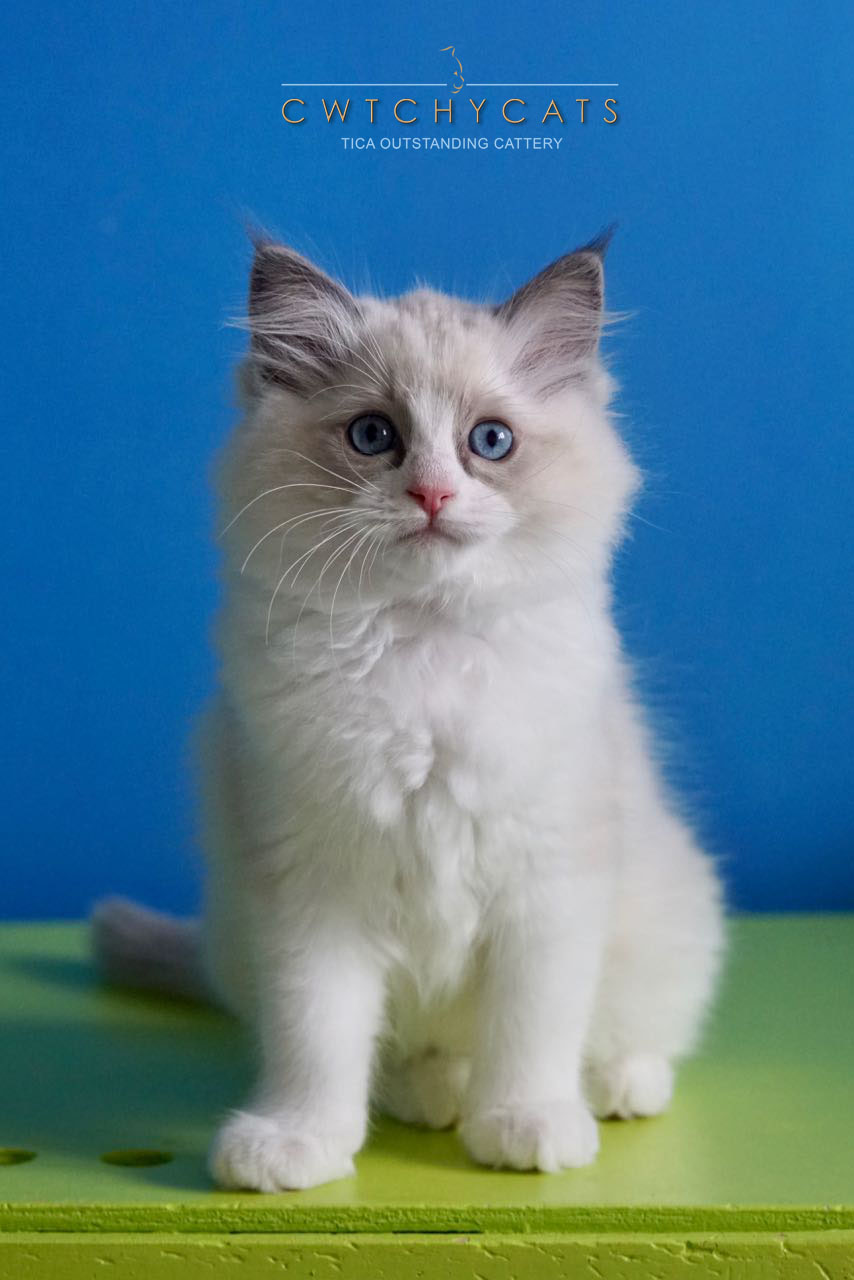 Azure - 10 Weeks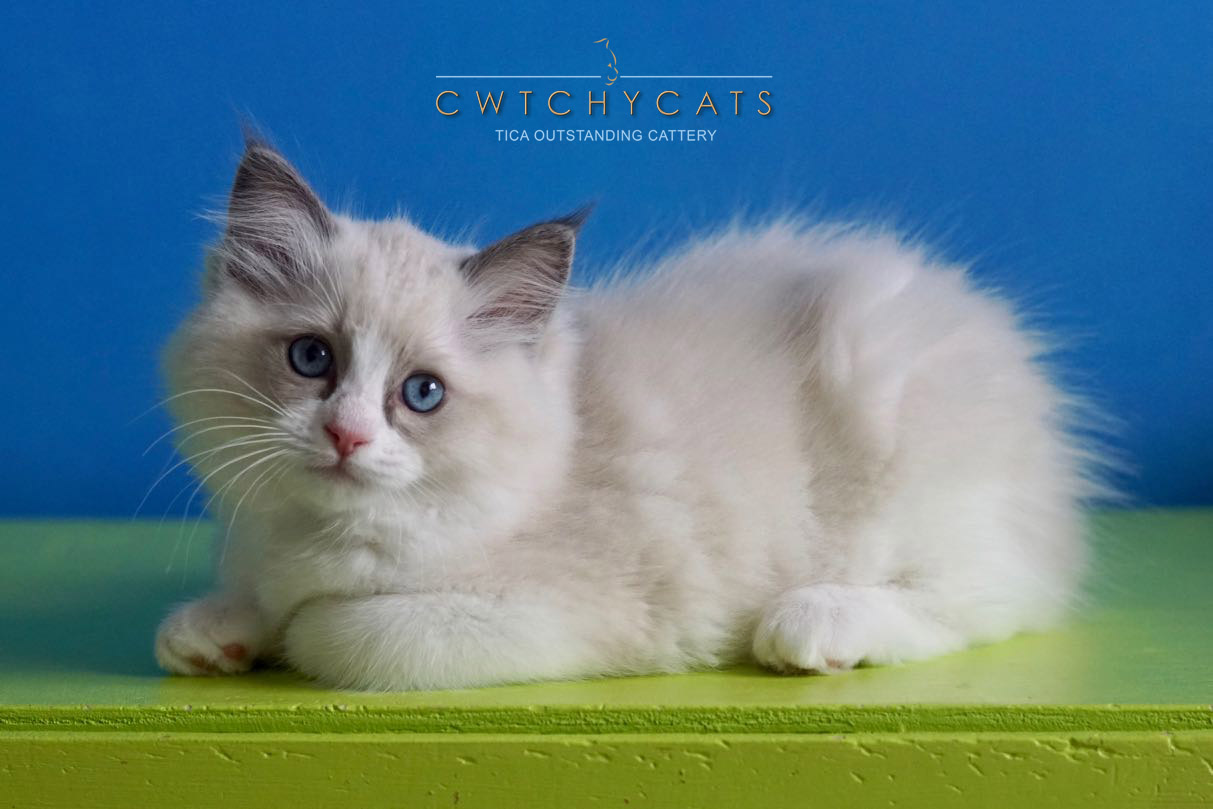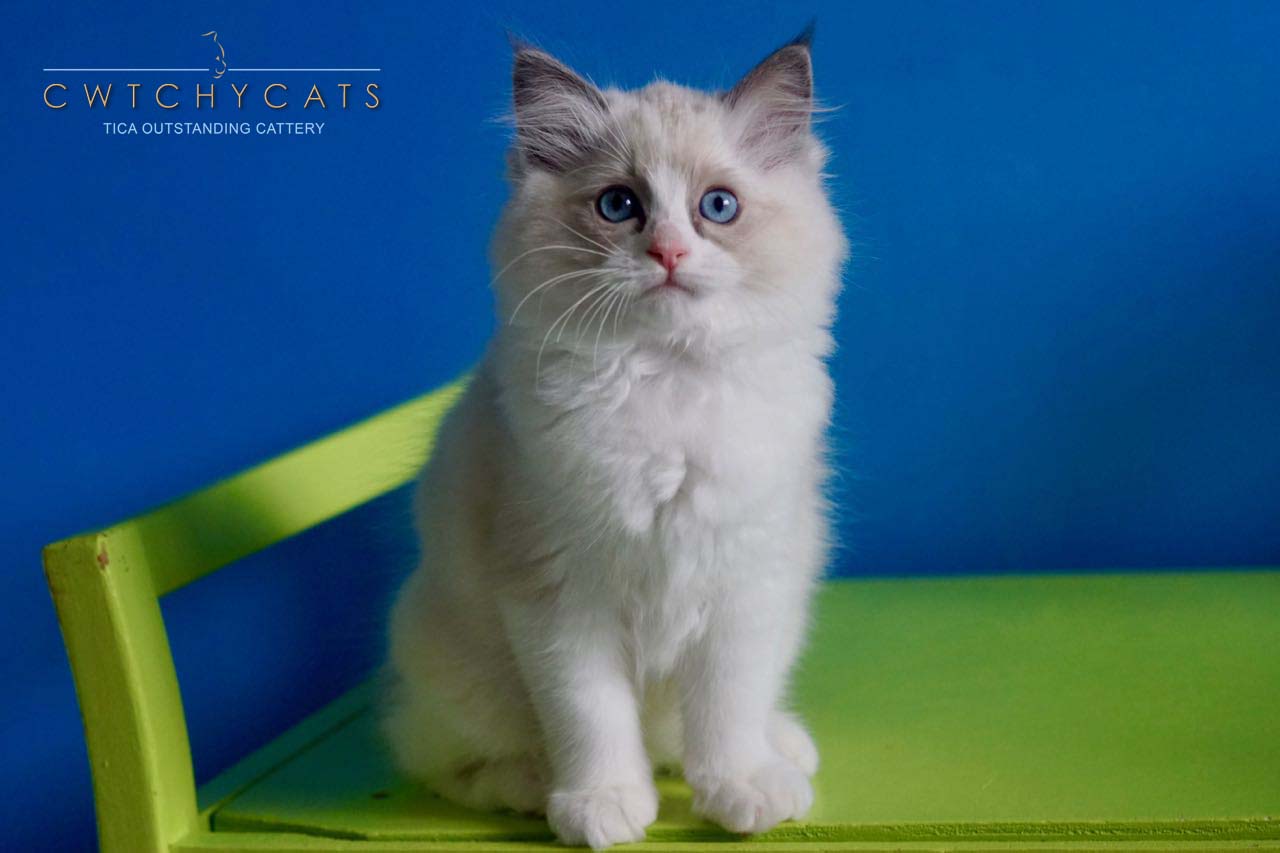 Azure - 10 Weeks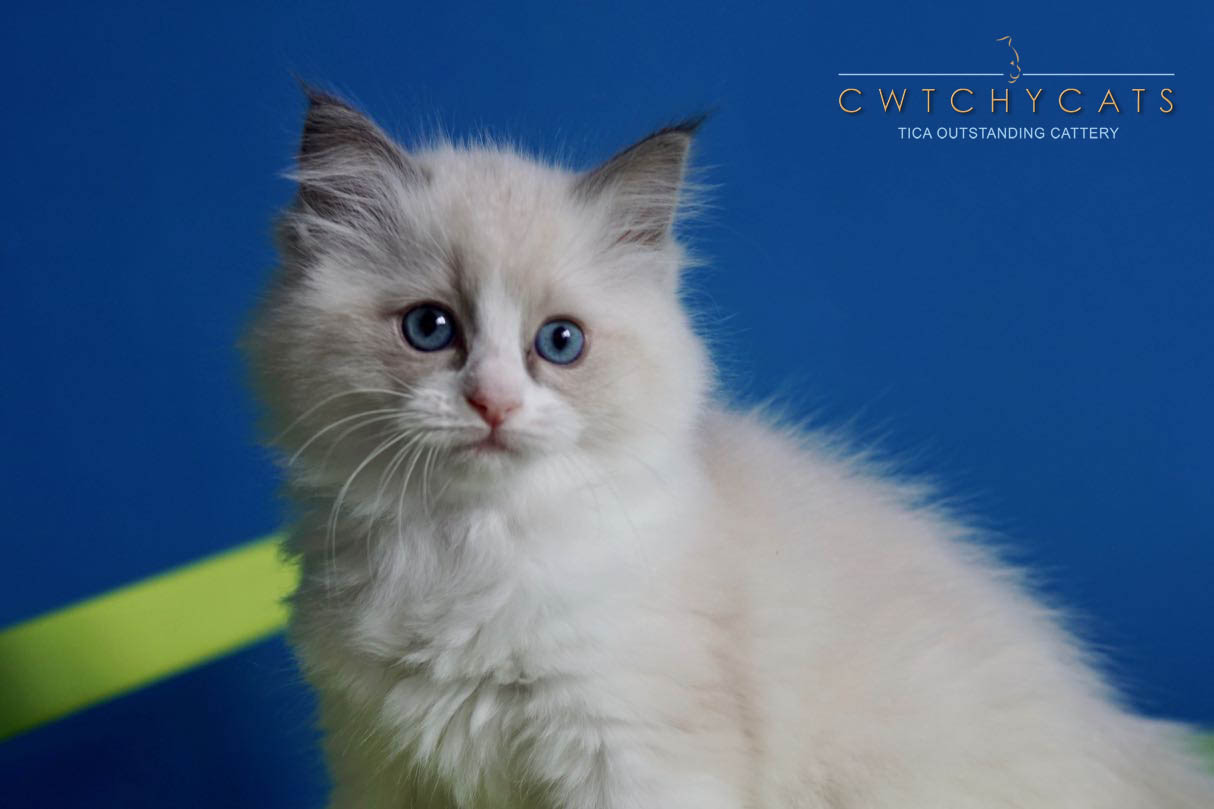 Azure - 8 Weeks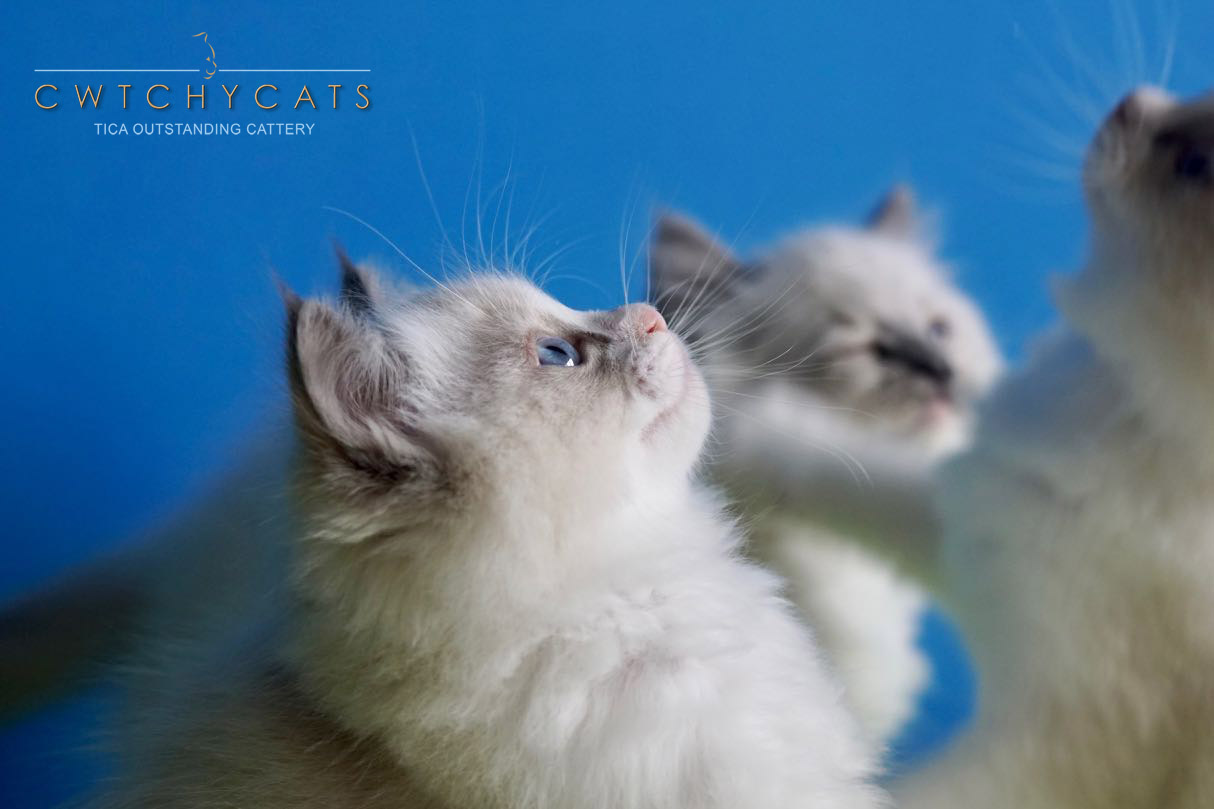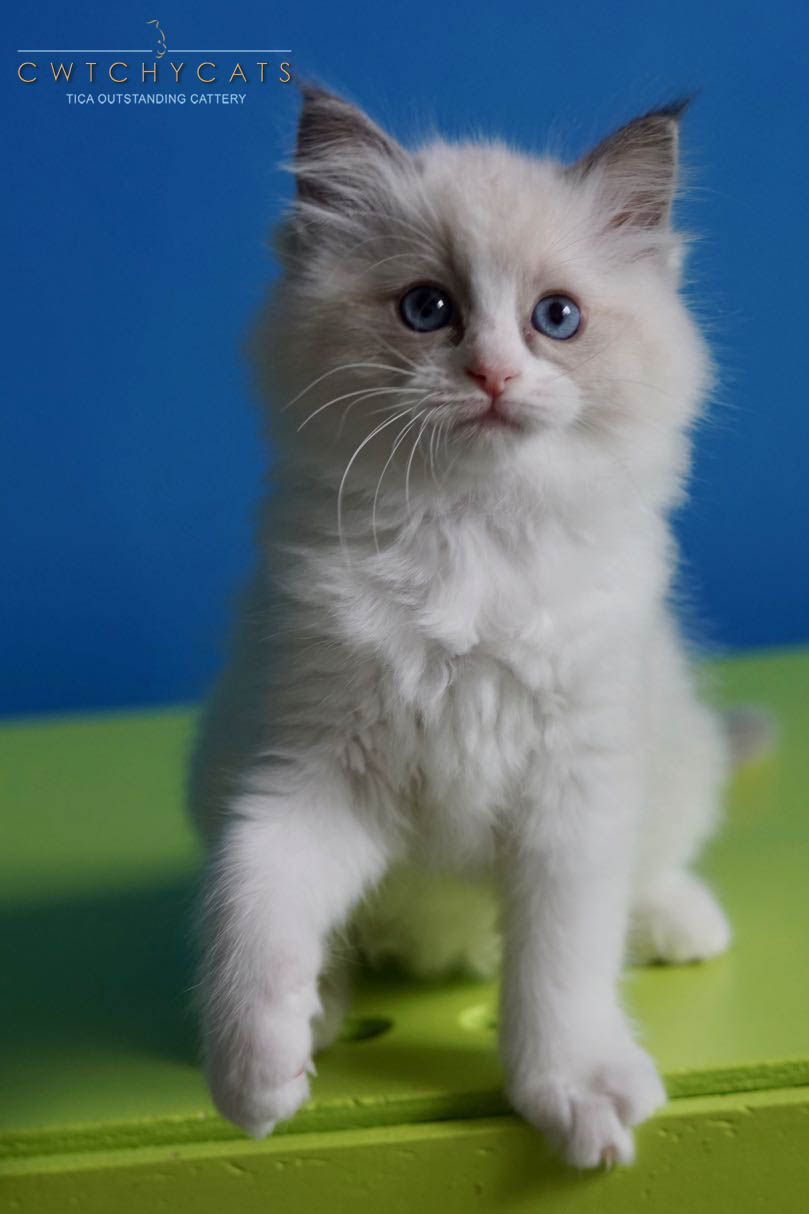 Azure - 8 Weeks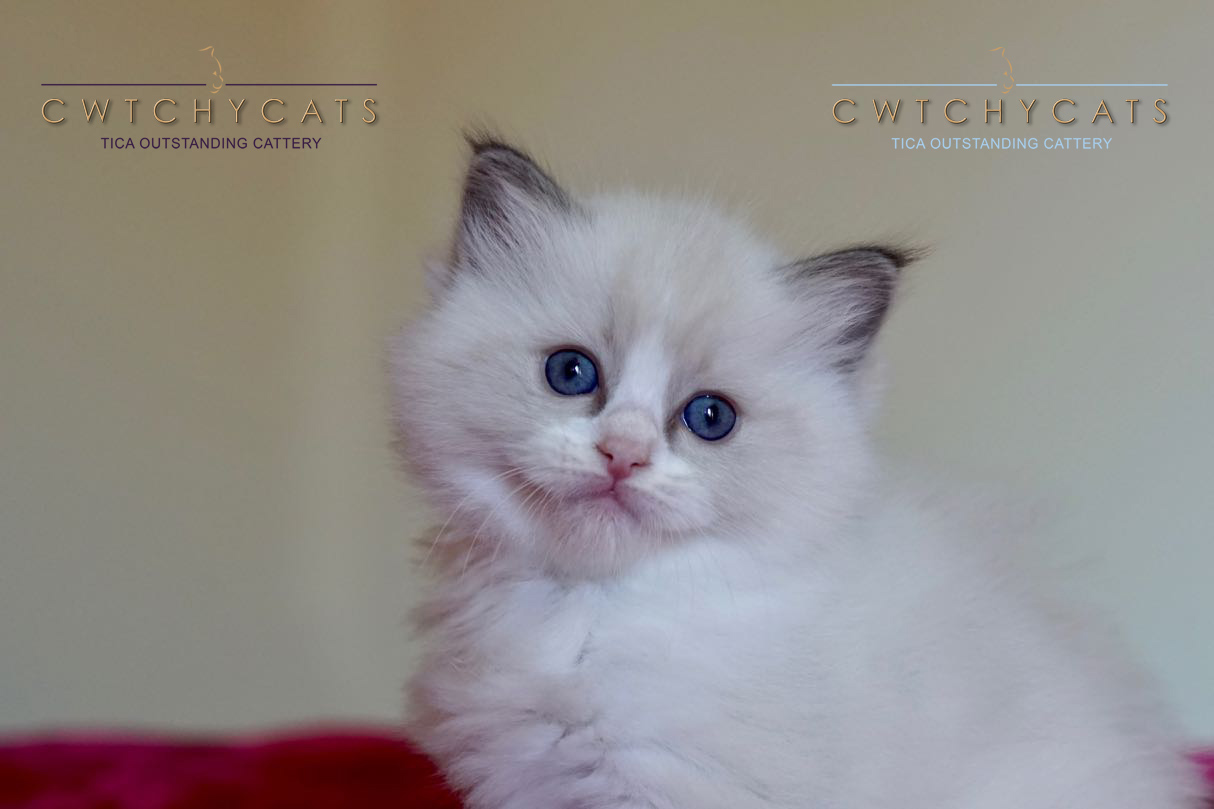 Azure - 5.5 Weeks Old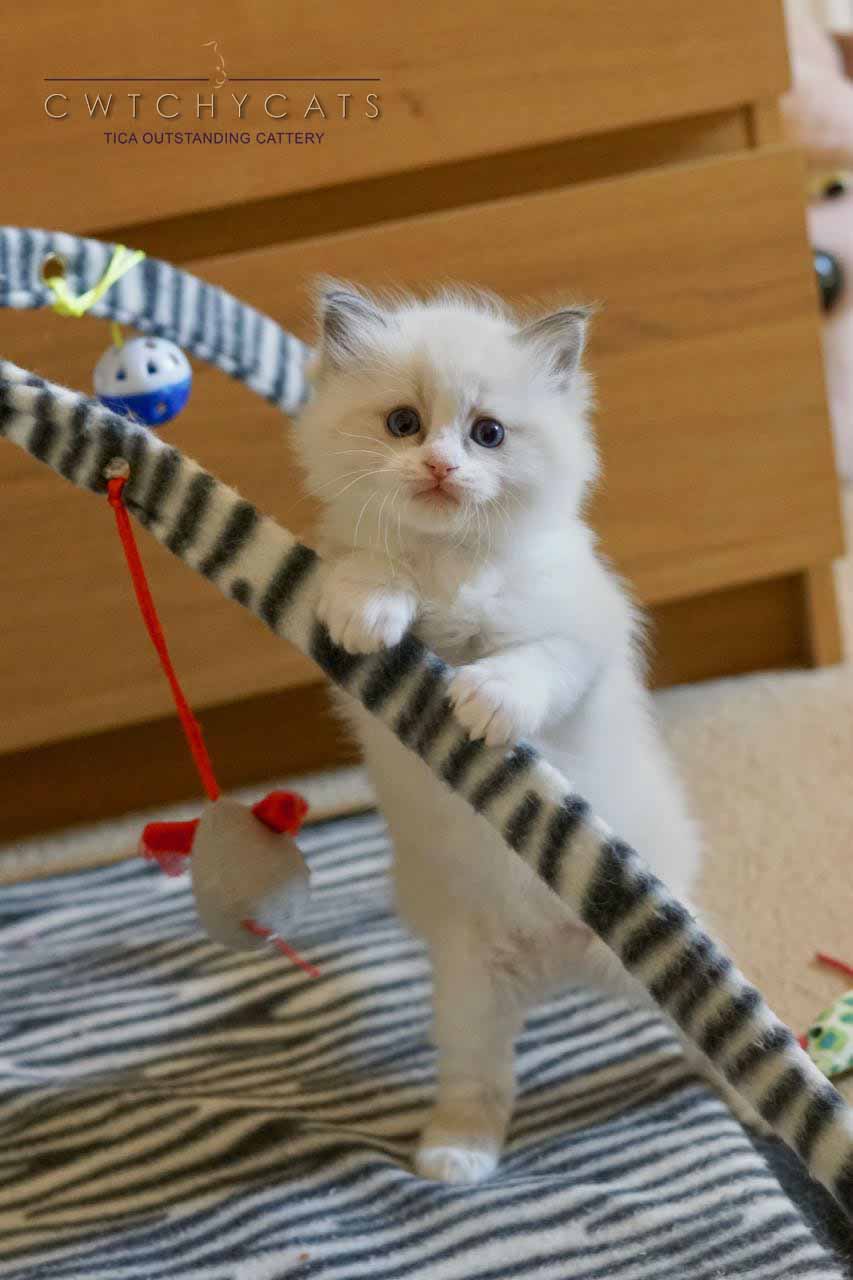 Azure - 5.5 Weeks Old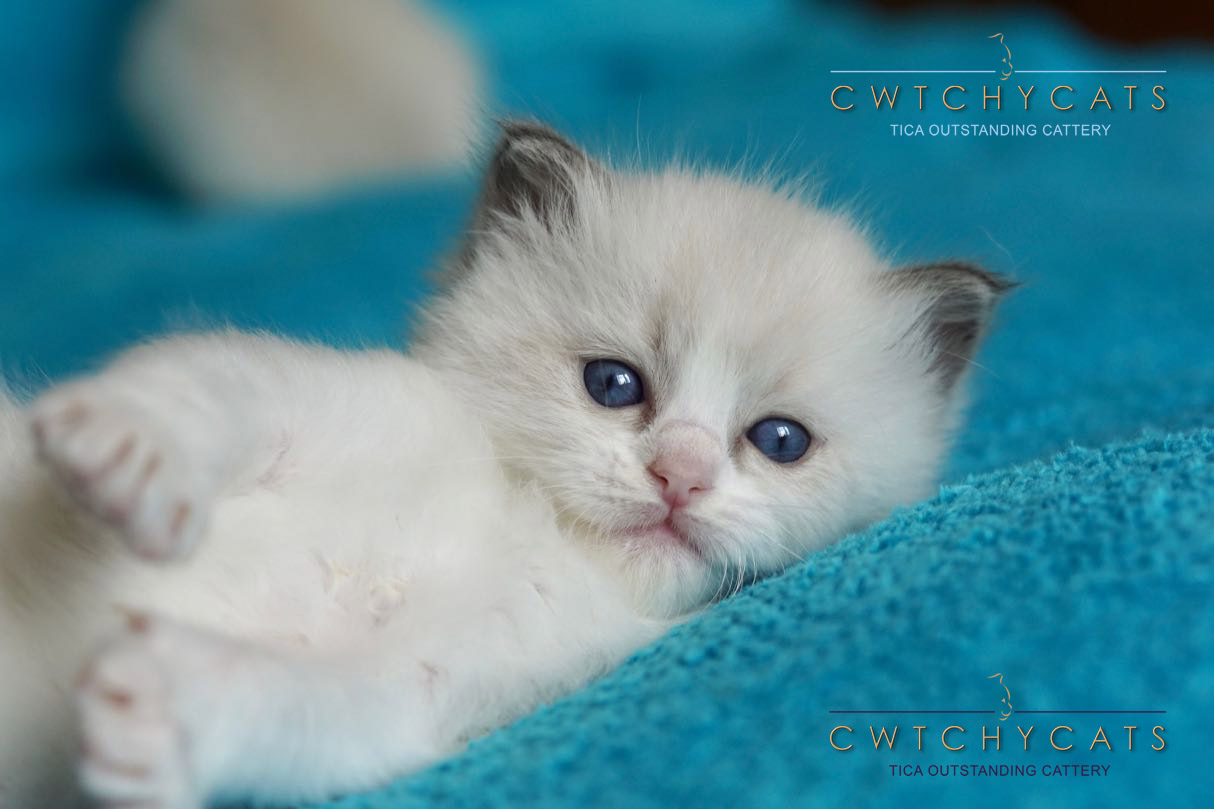 Azure - 4 Weeks Old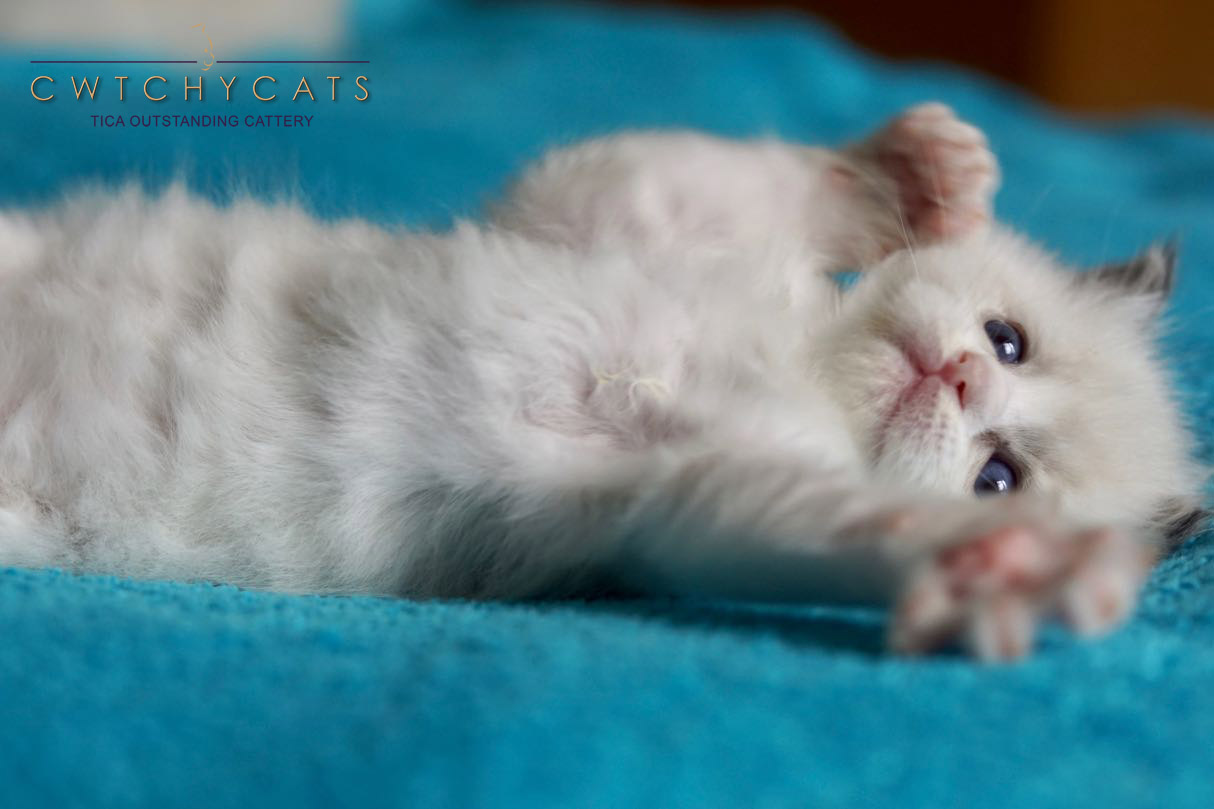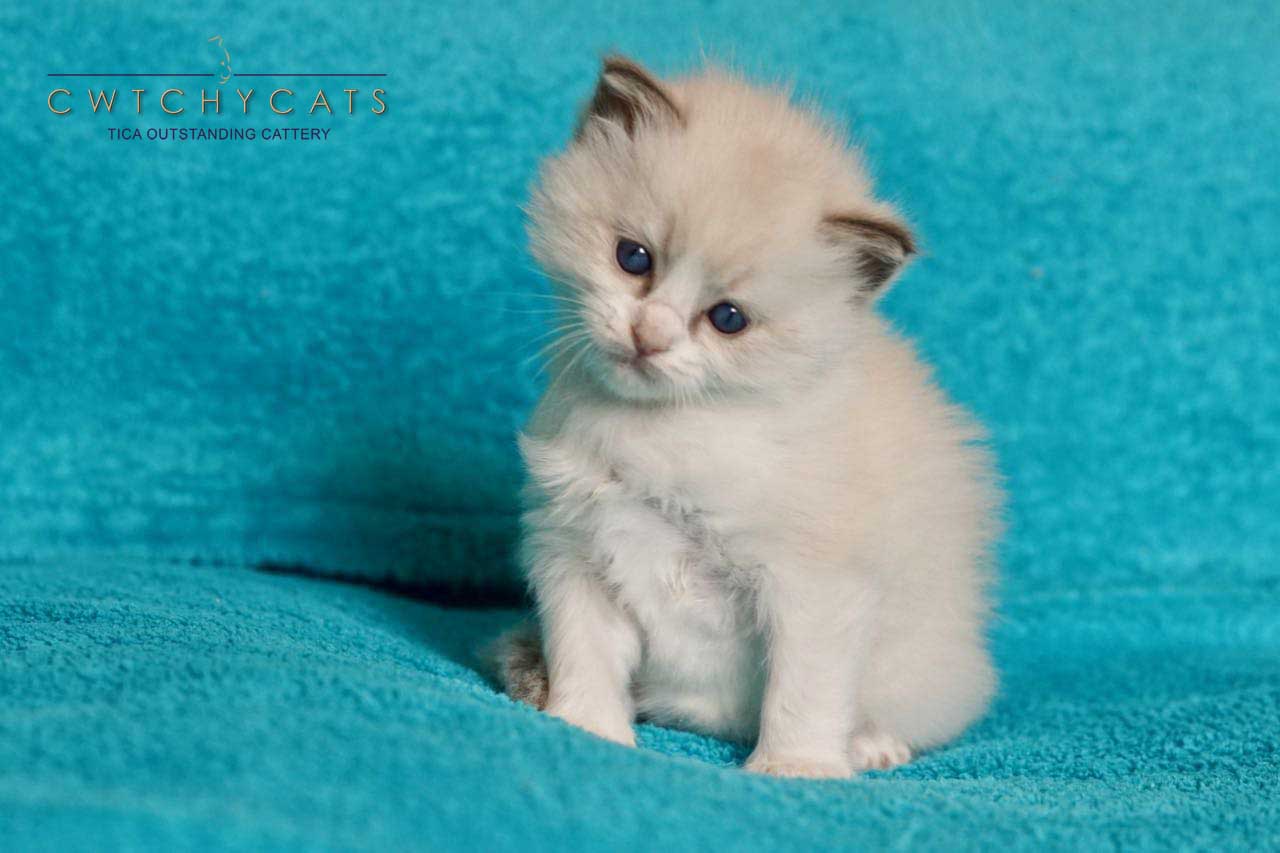 Azure - 4 Weeks Old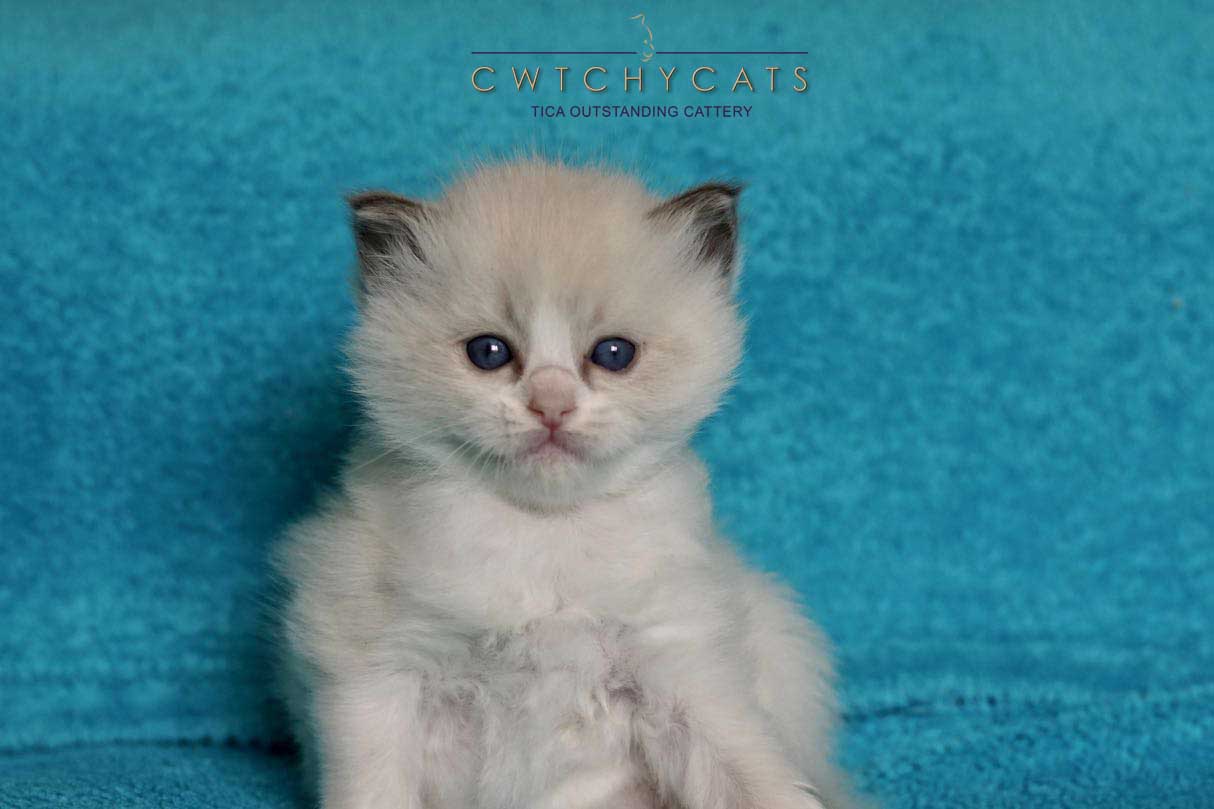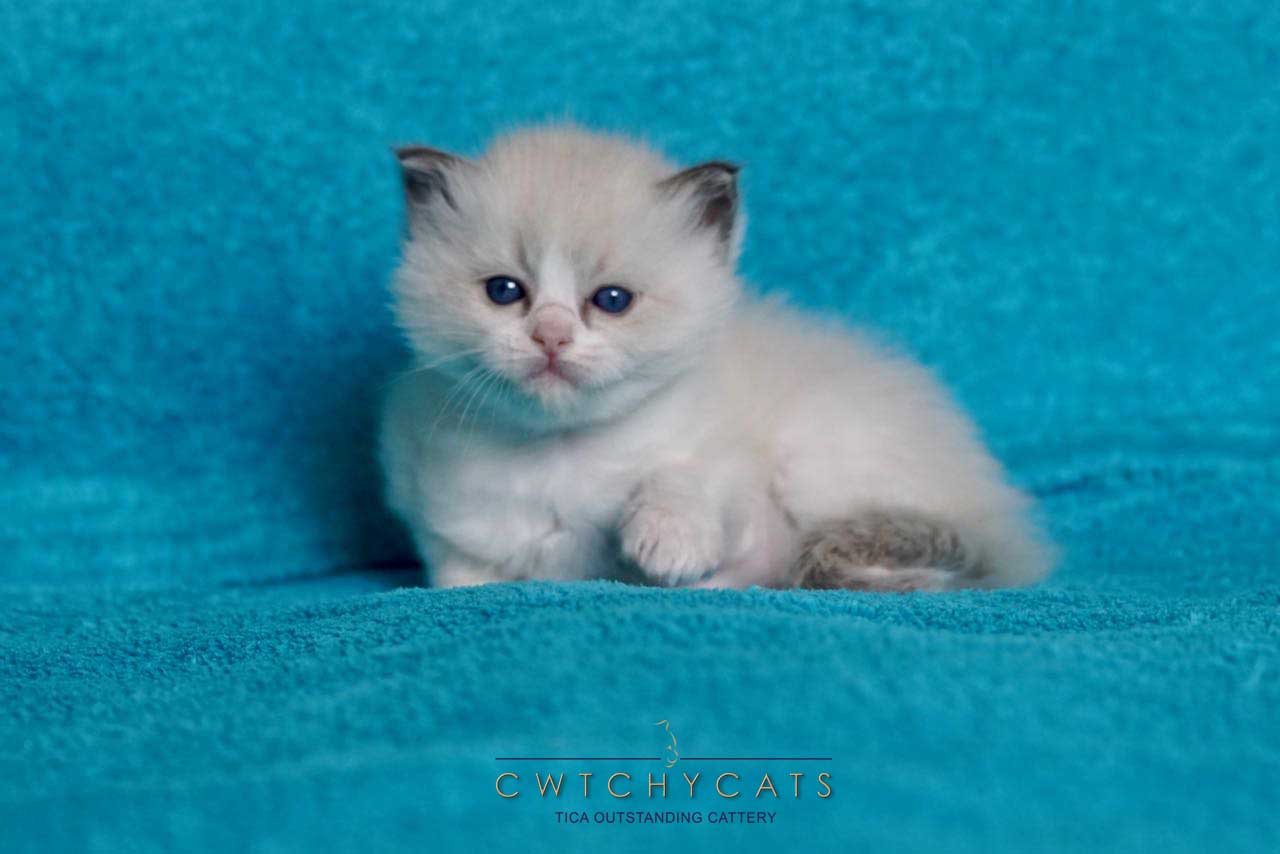 Azure - 4 Weeks Old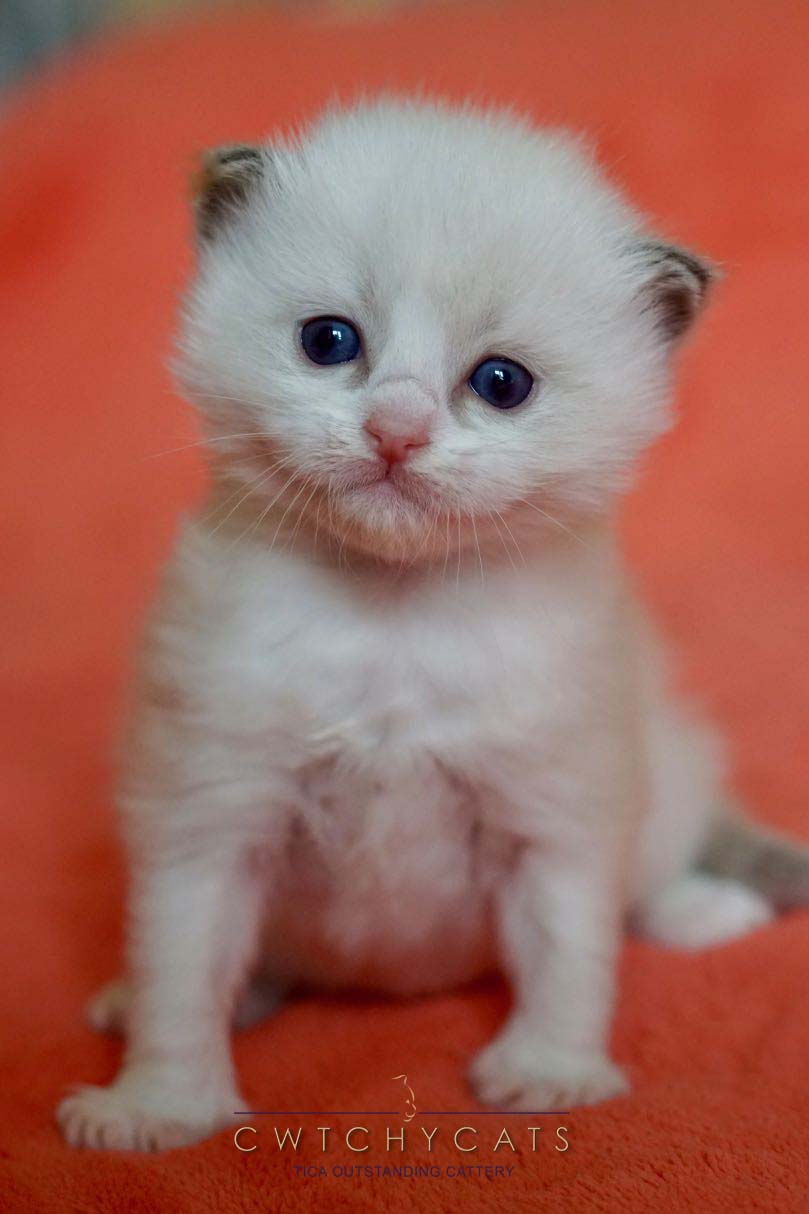 Azure - 3 Weeks old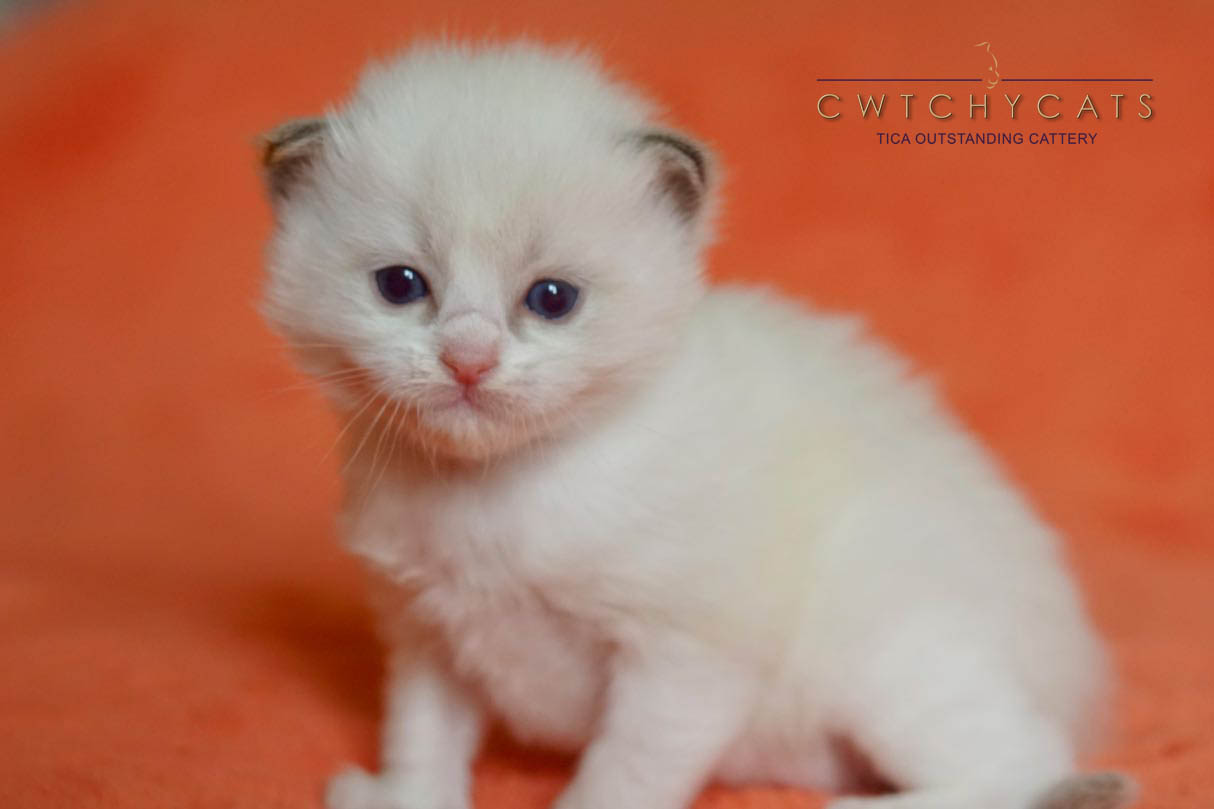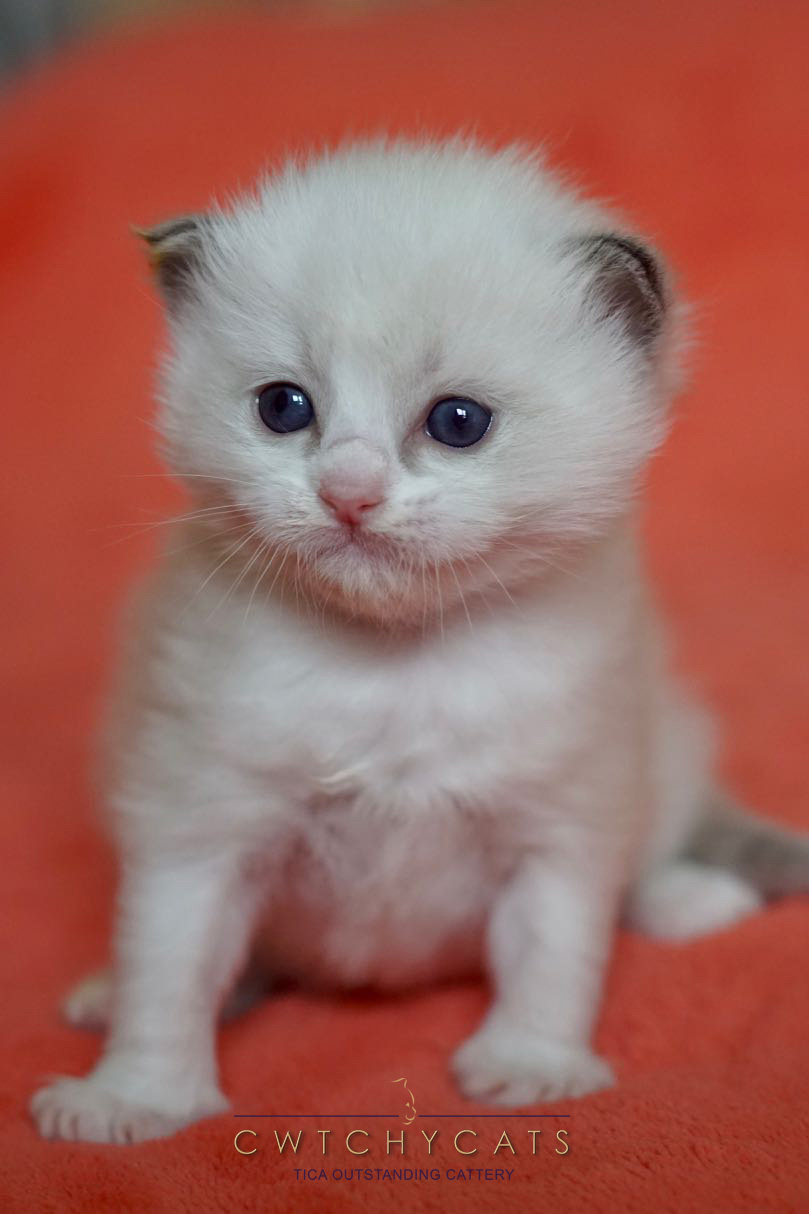 Azure - 3 Weeks old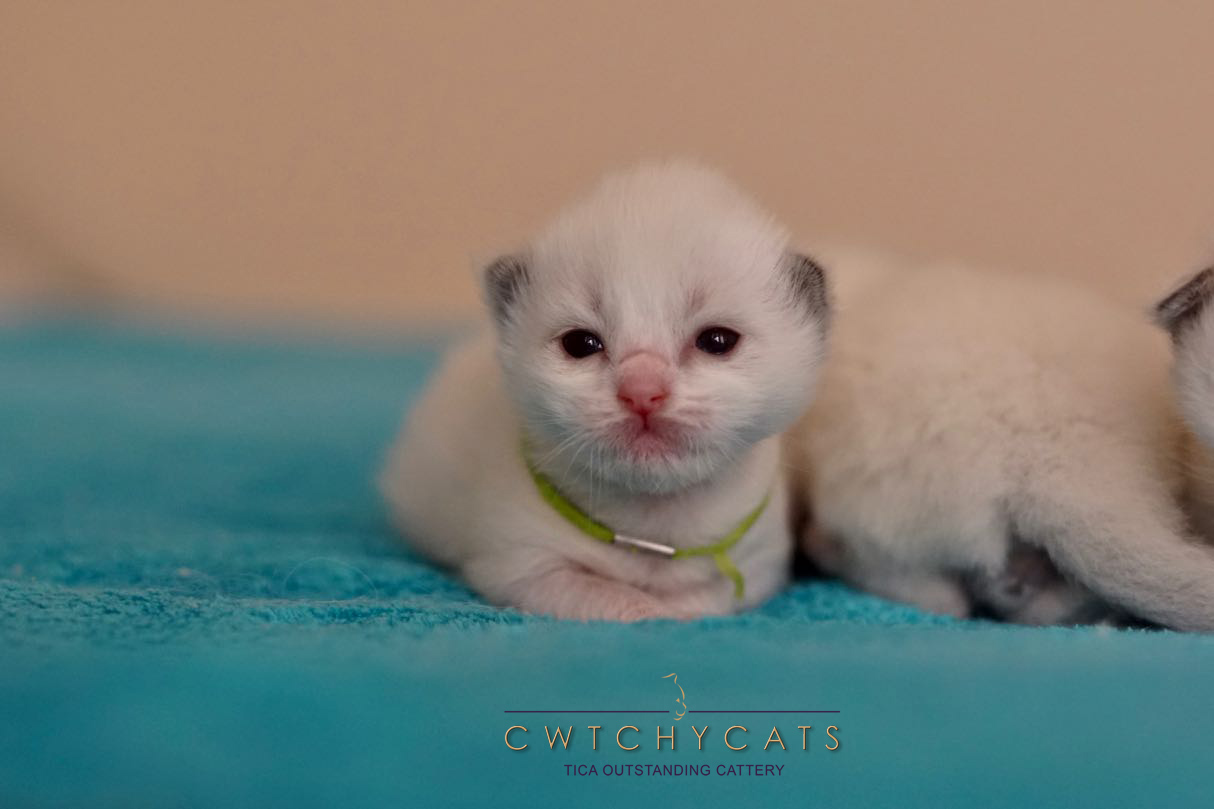 Azure - 12 Days old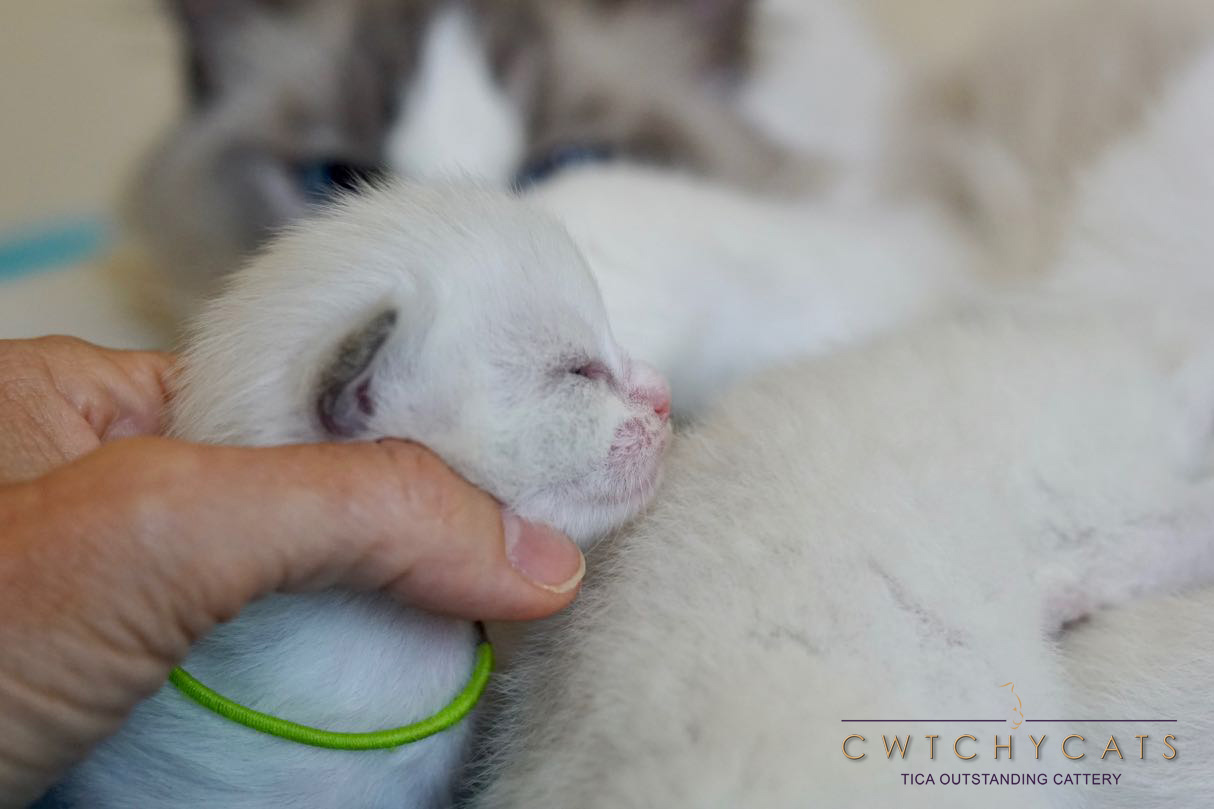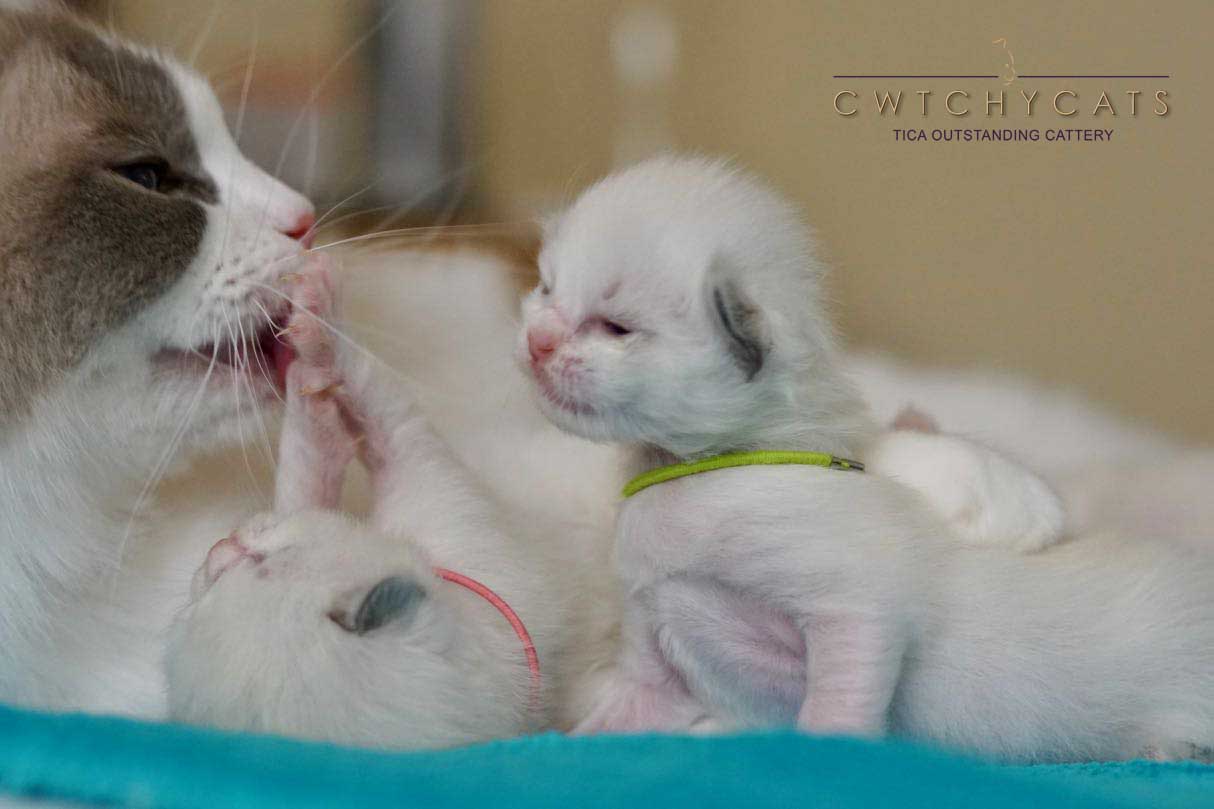 Azure - 12 Days old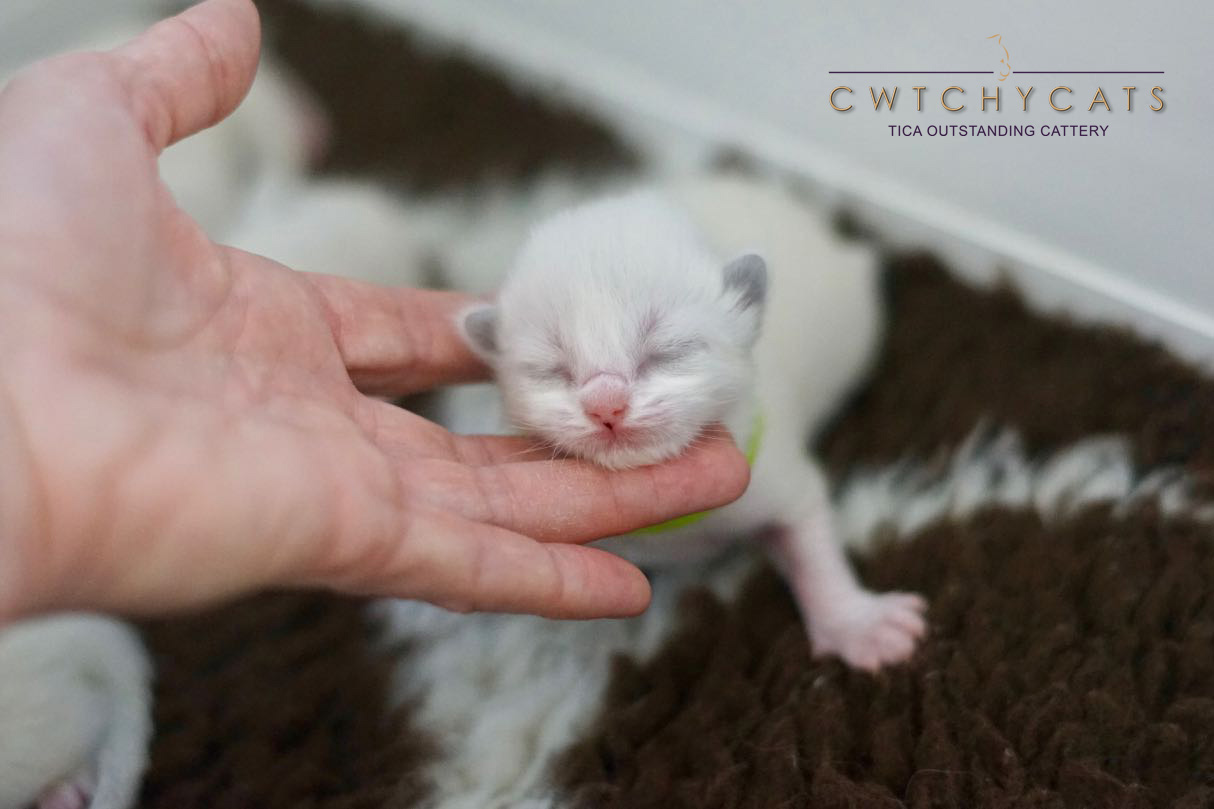 Azure - 1 Week Old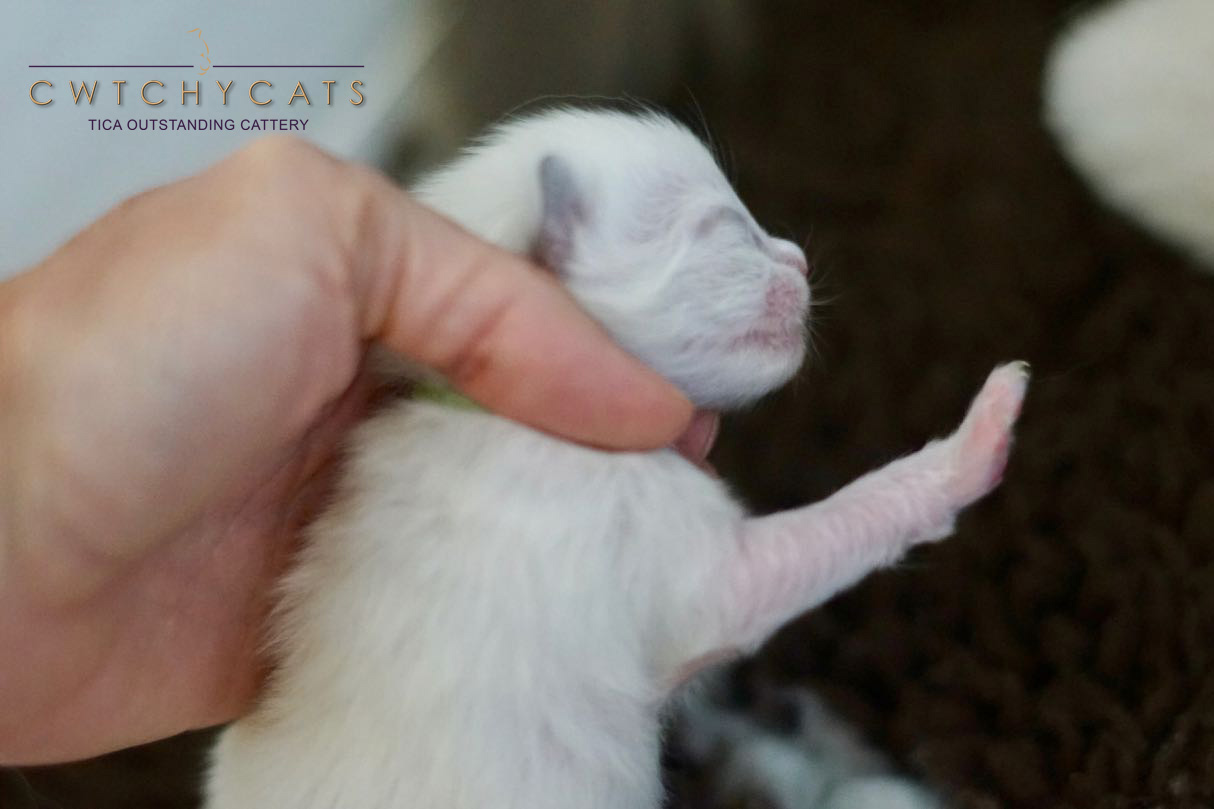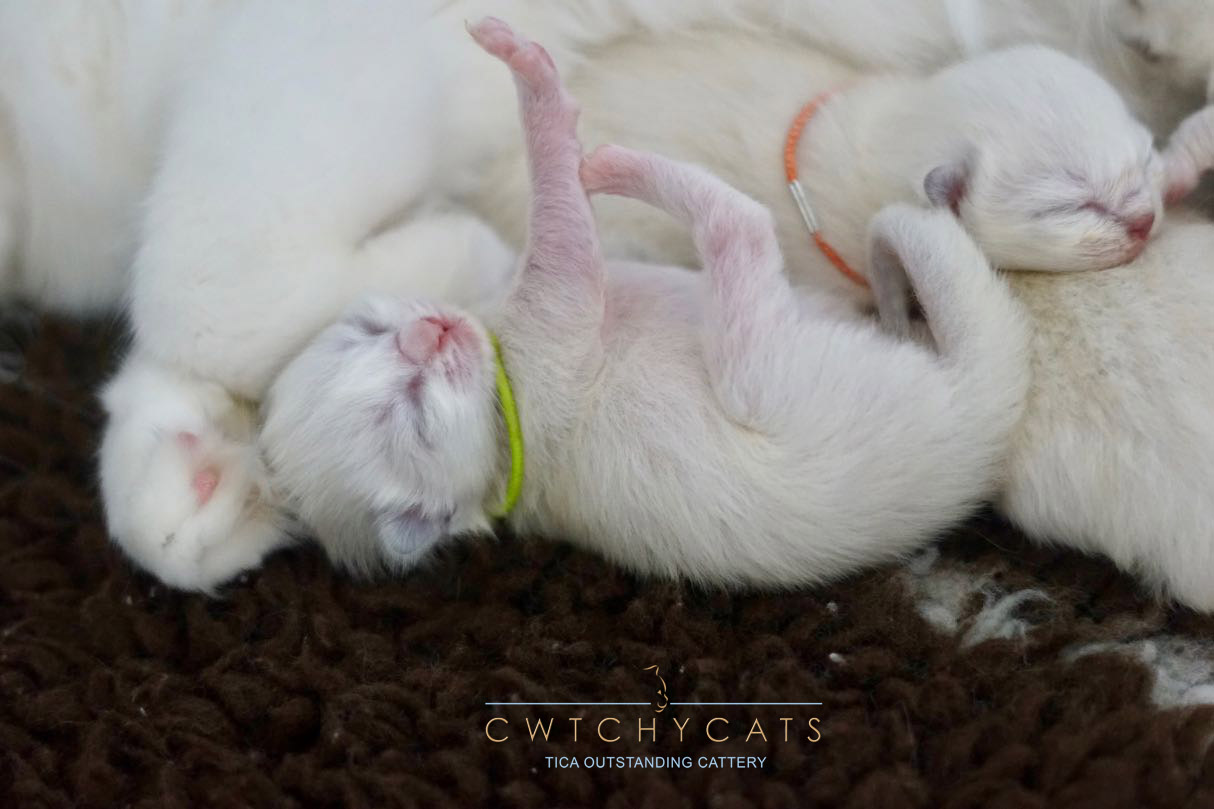 Azure - 1 Week Old
Girl 2: Pink Collar
Sapphire (Cwtchycats Sapphire Blue)
Blue (HM) Bicolour
Under Evaluation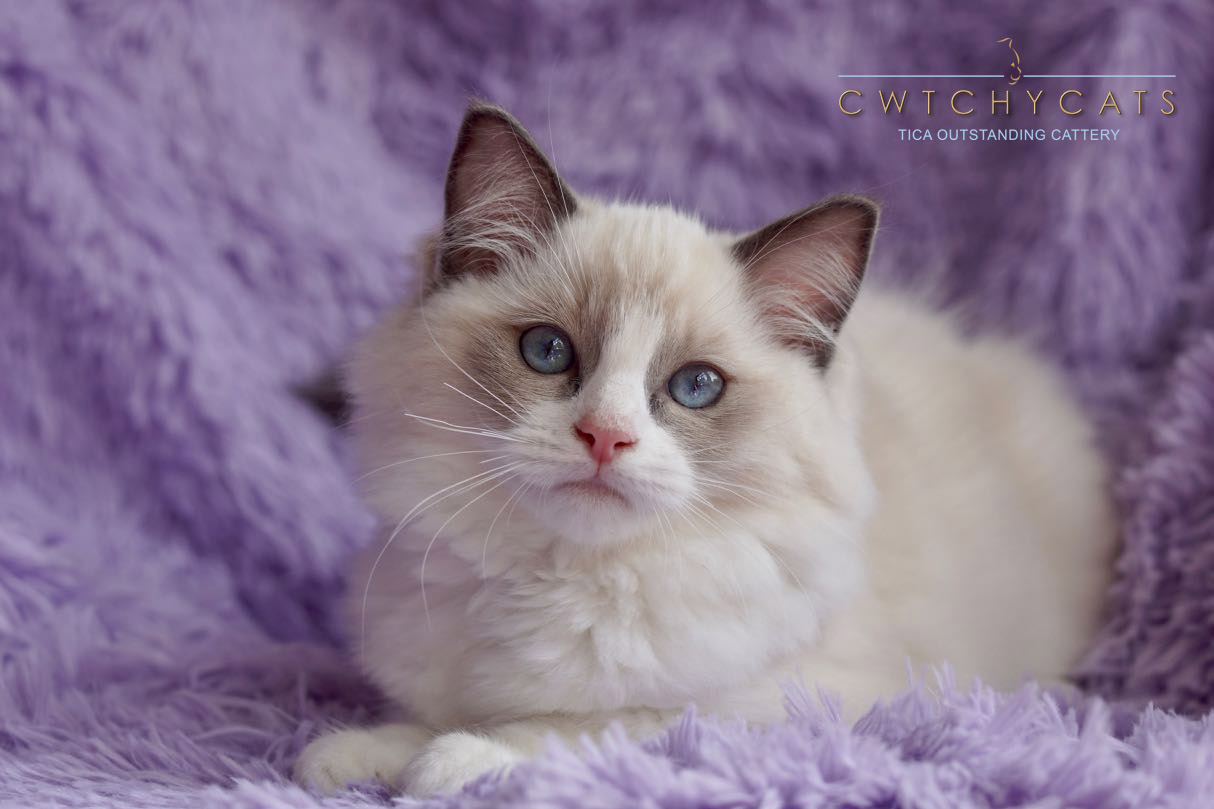 Sapphire - 14 Weeks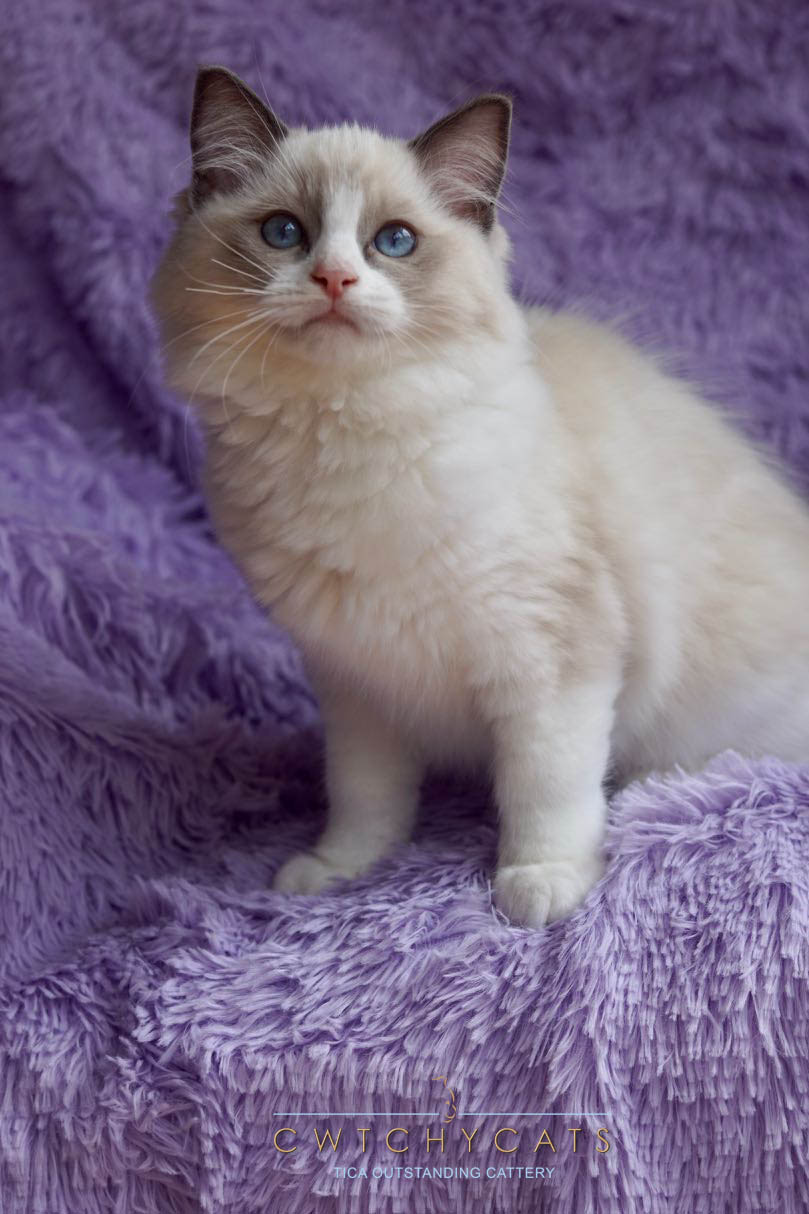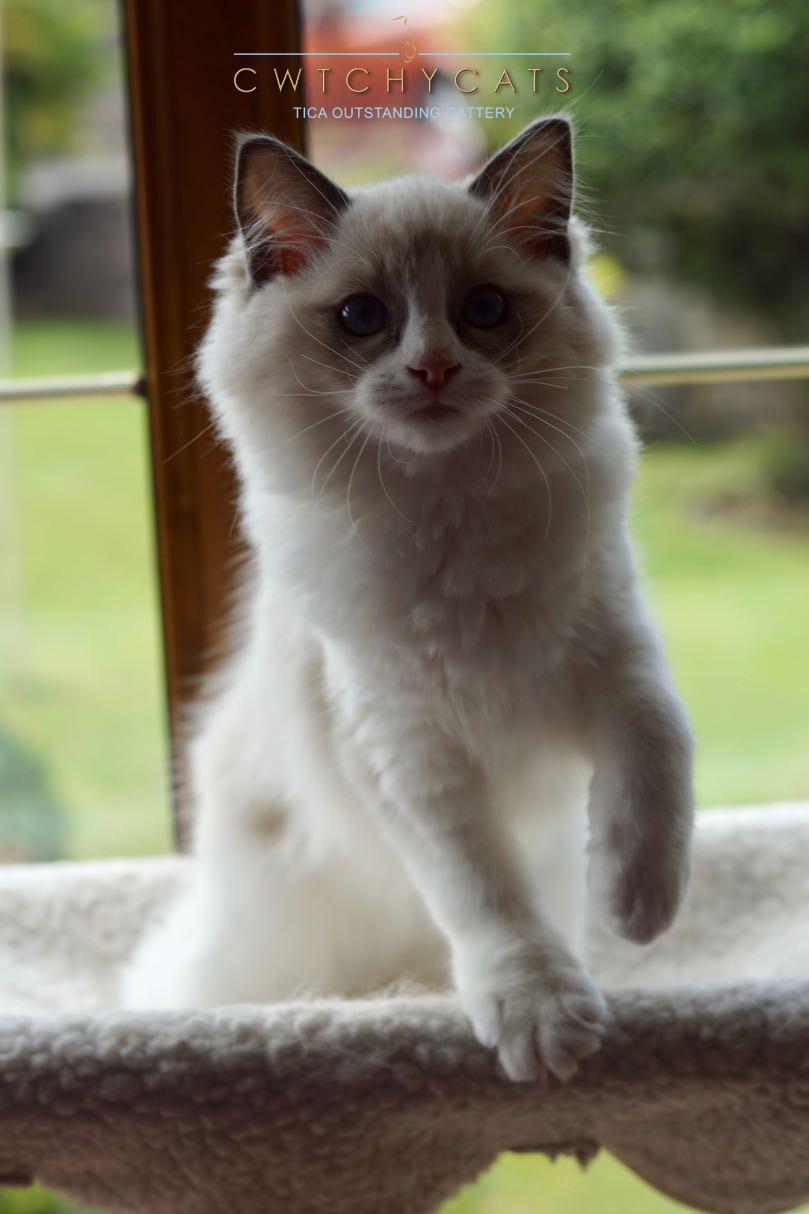 Sapphire - 14 Weeks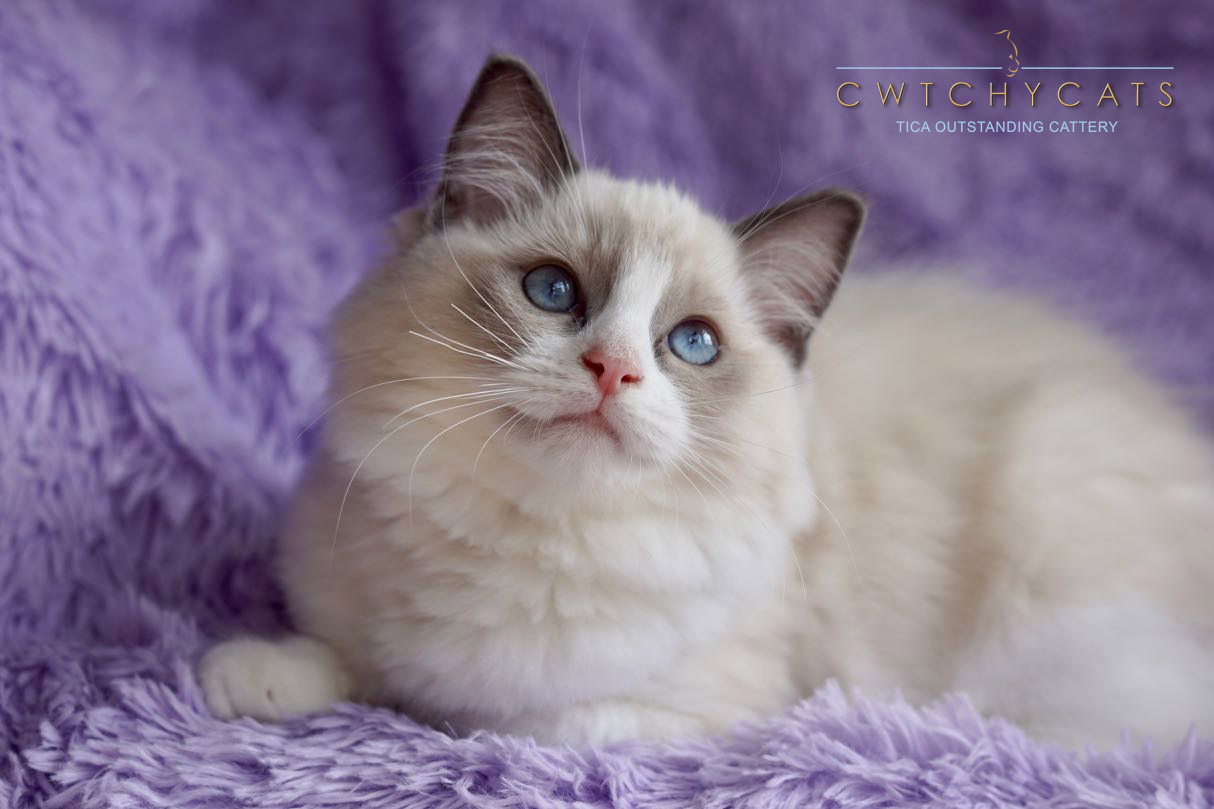 Sapphire - 14 Weeks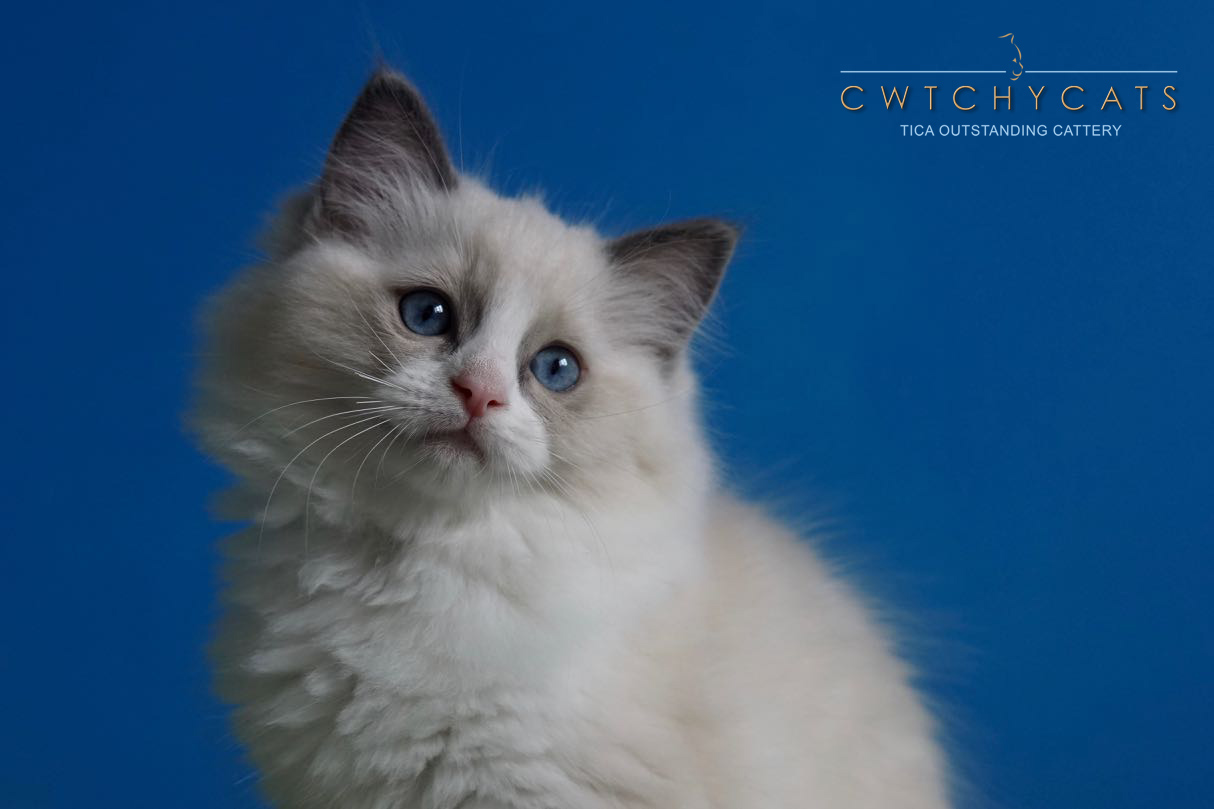 Sapphire - 10 Weeks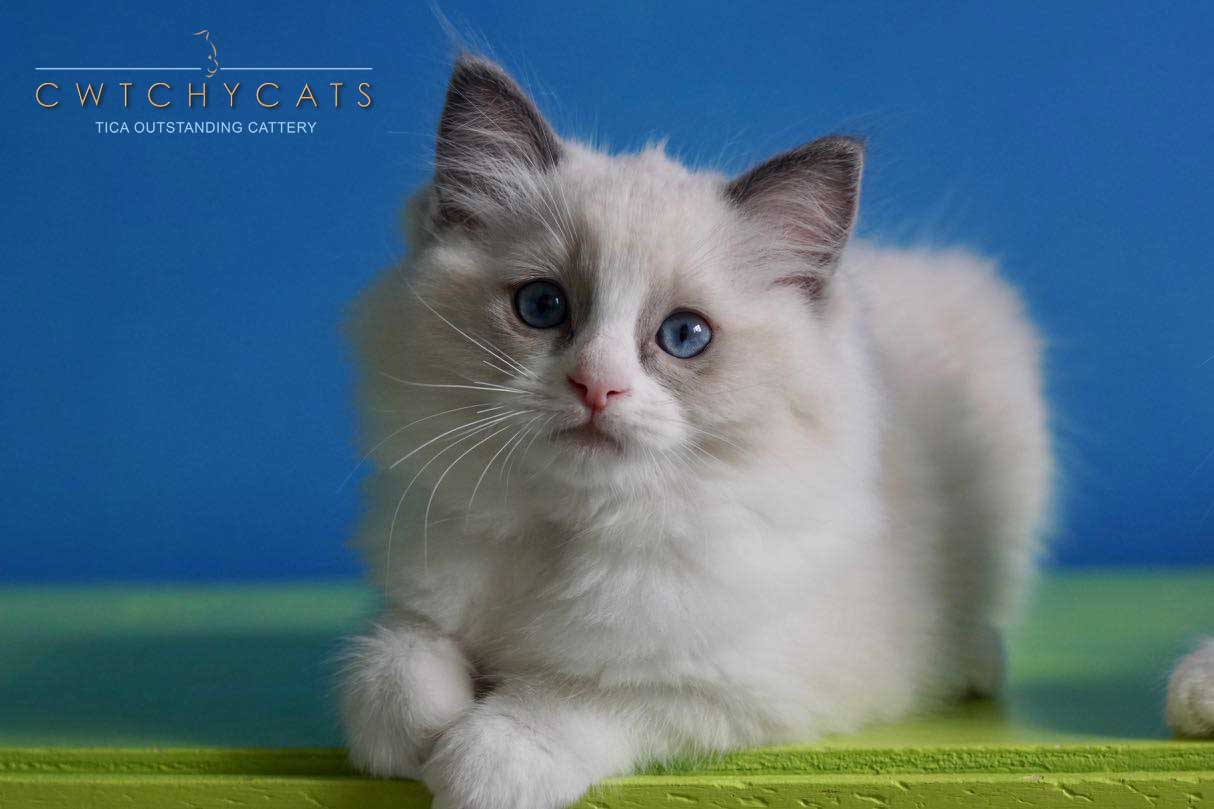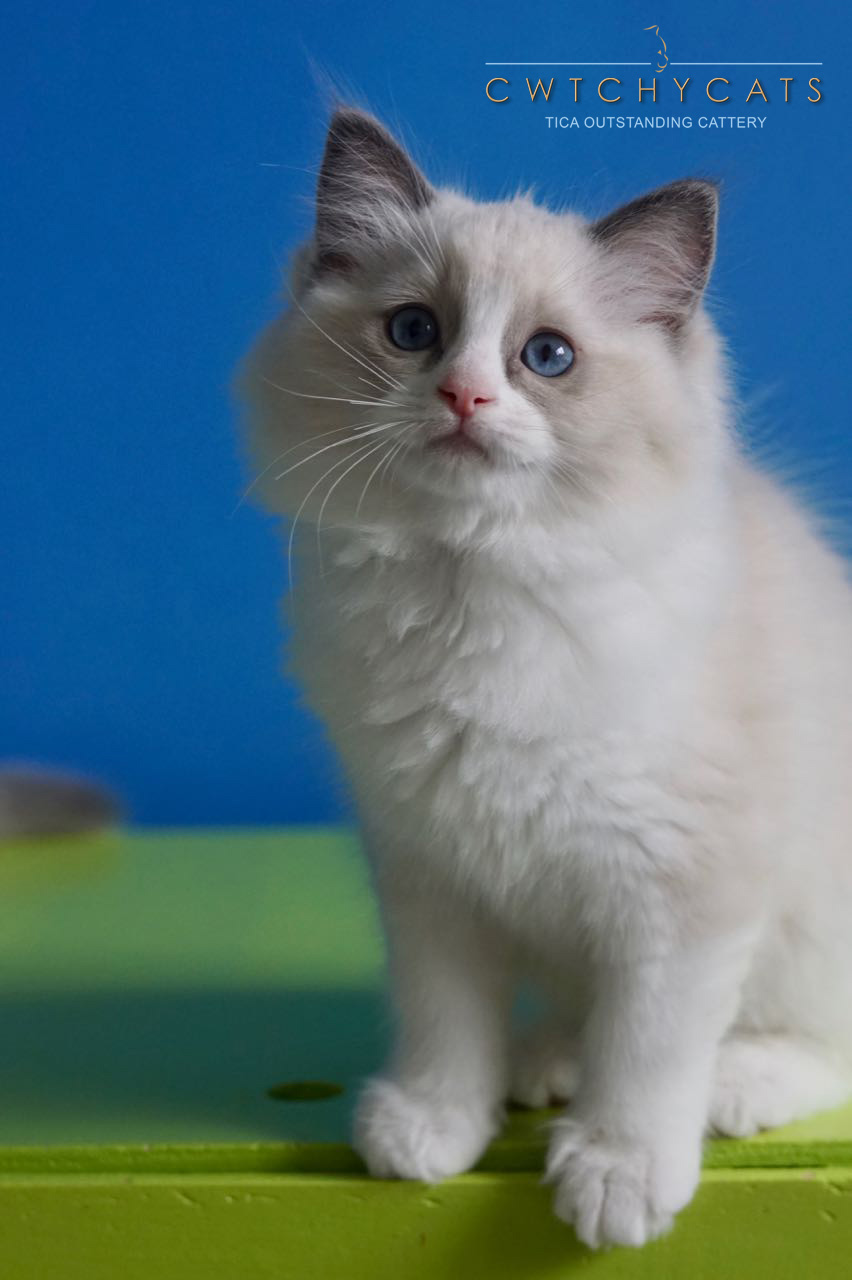 Sapphire - 10 Weeks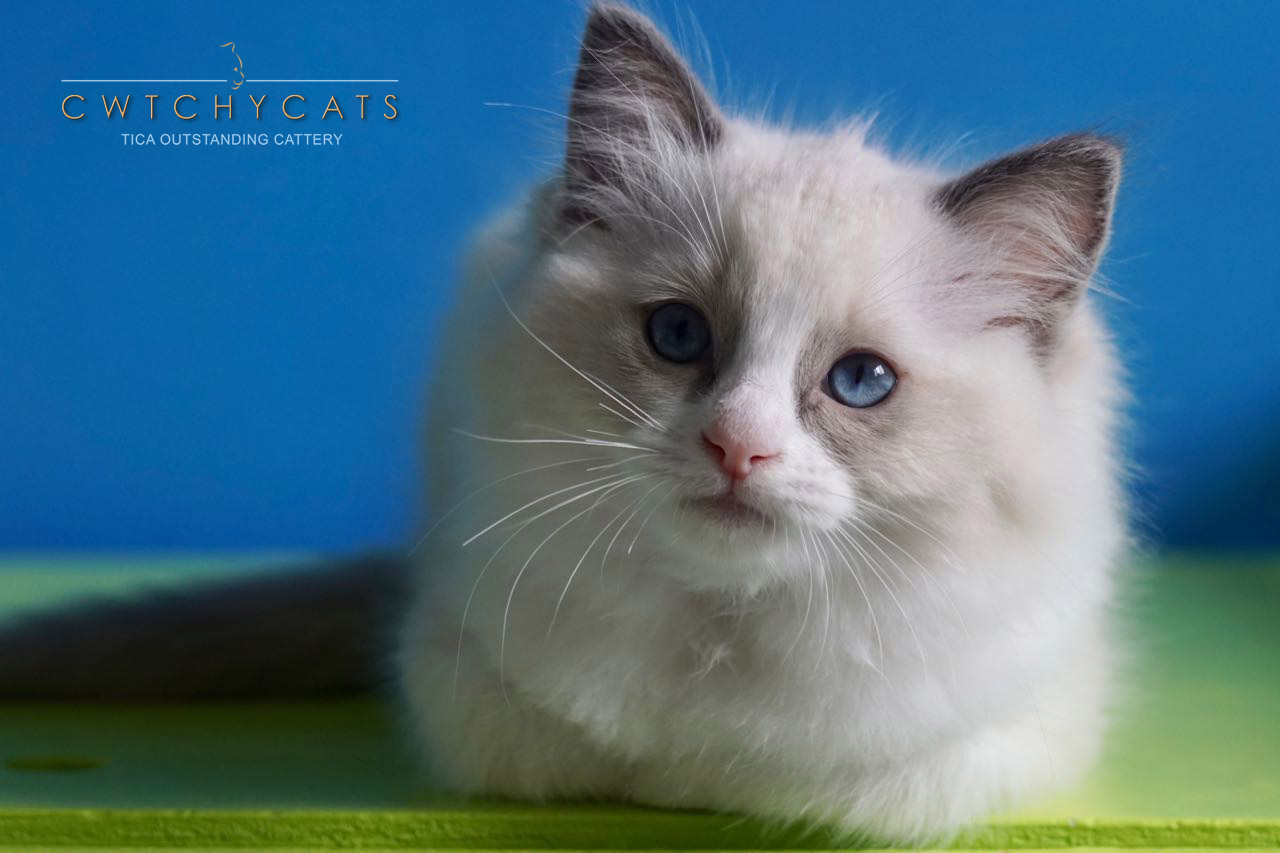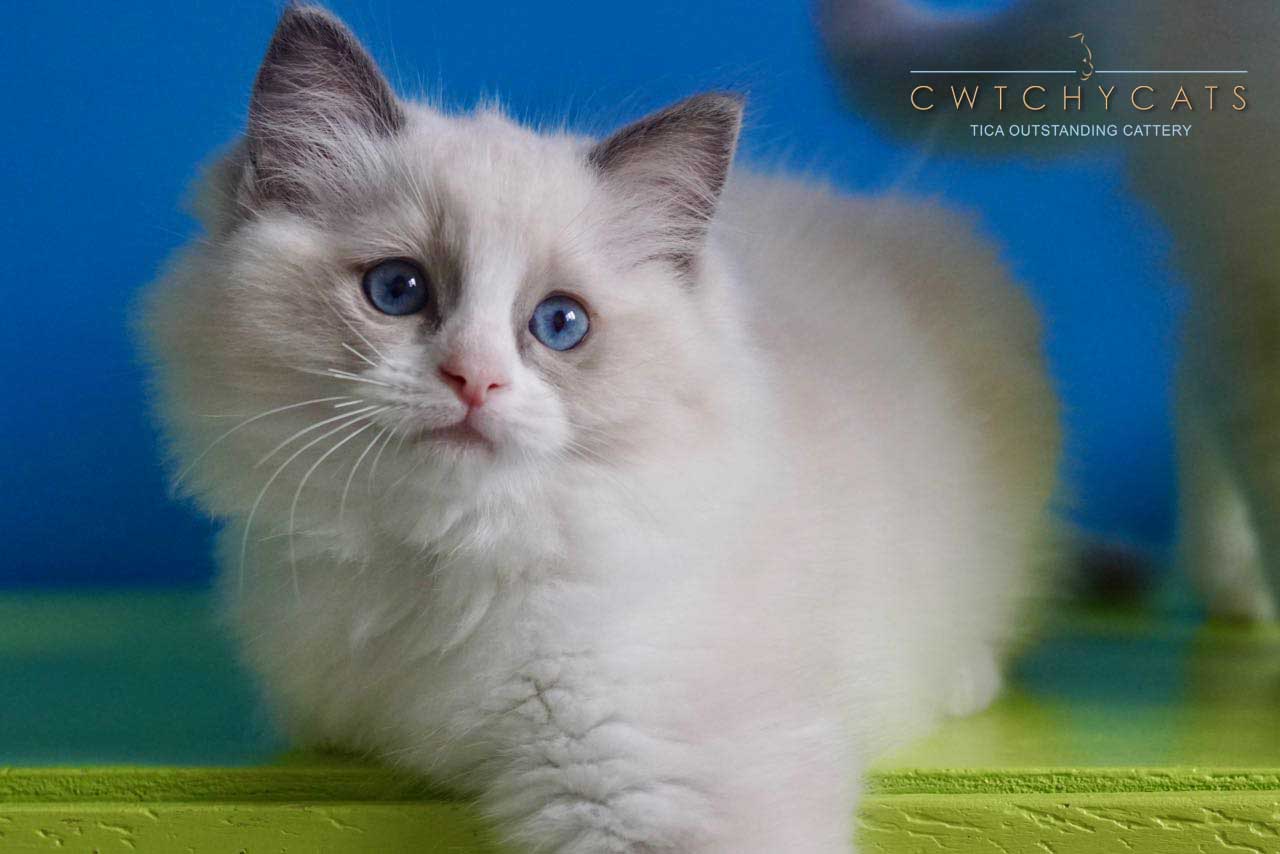 Sapphire - 10 Weeks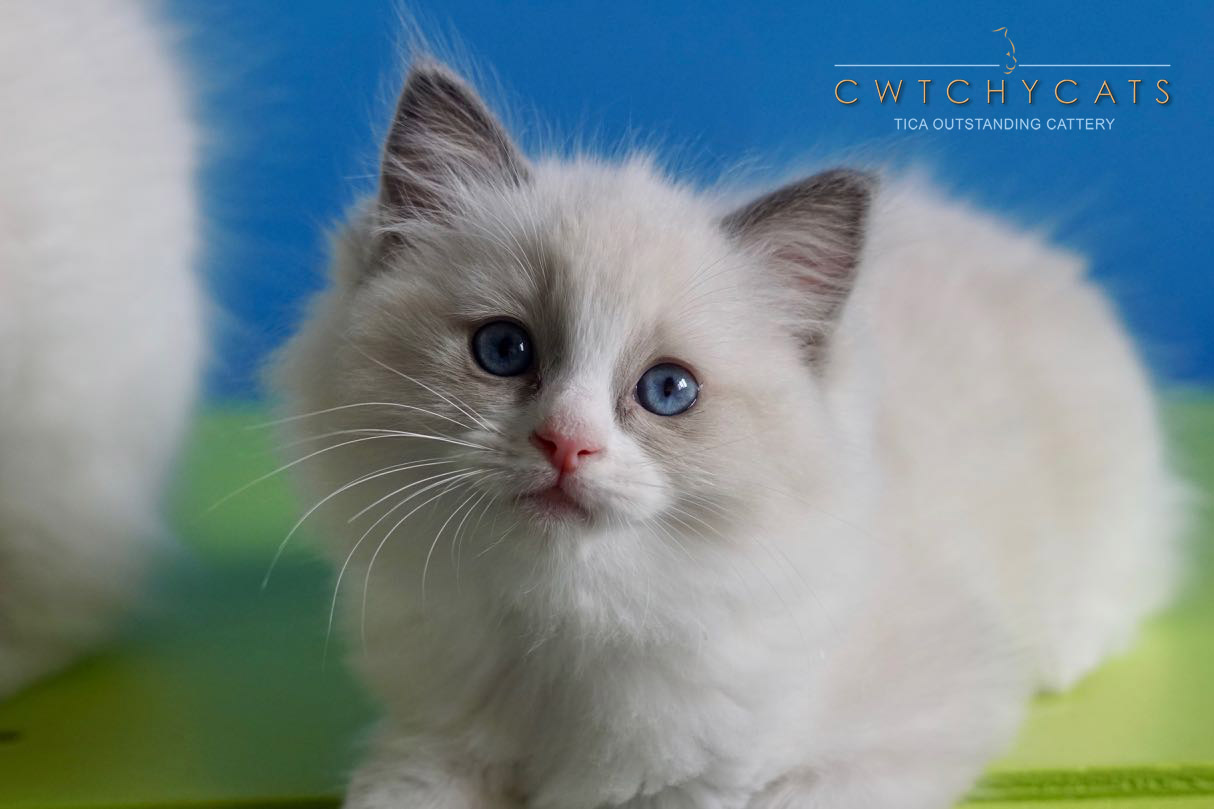 Sapphire - 8 Weeks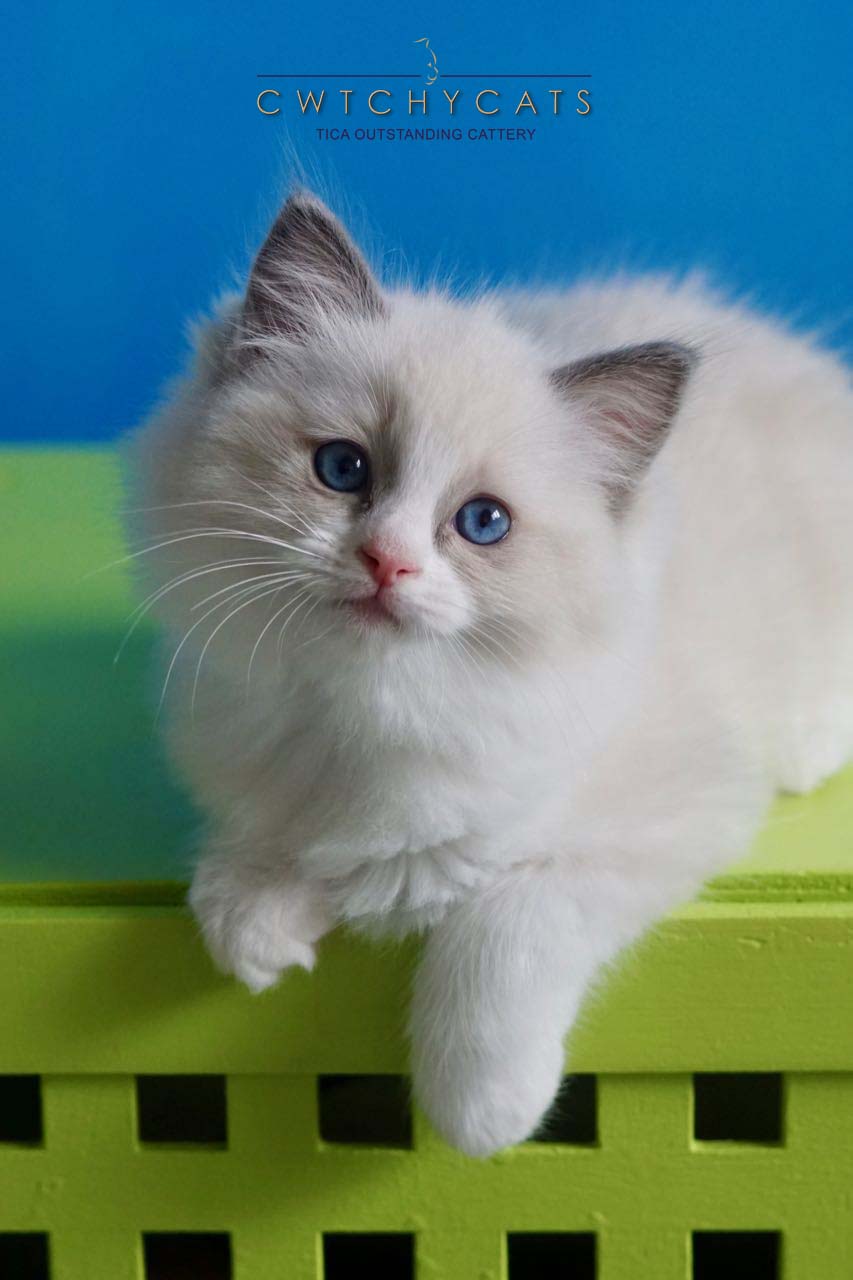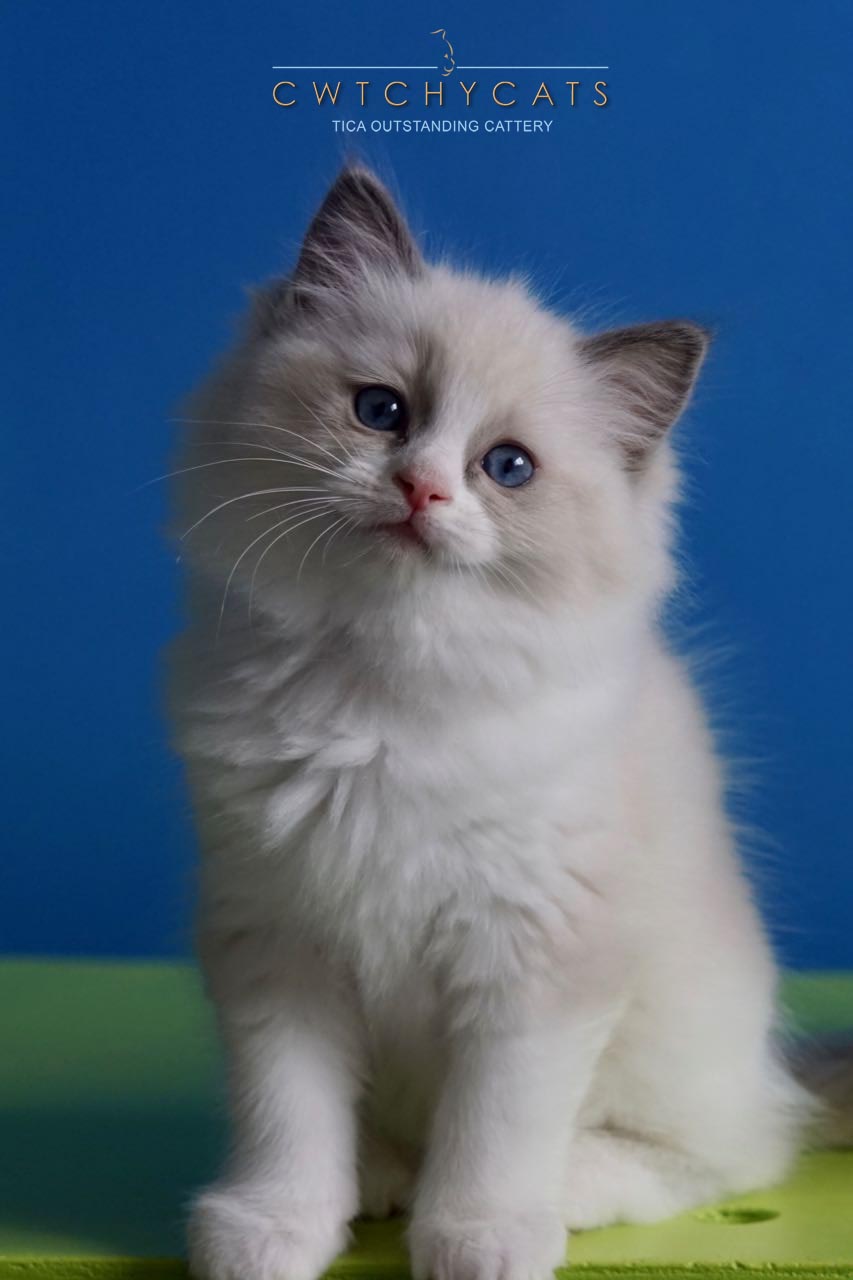 Sapphire - 8 Weeks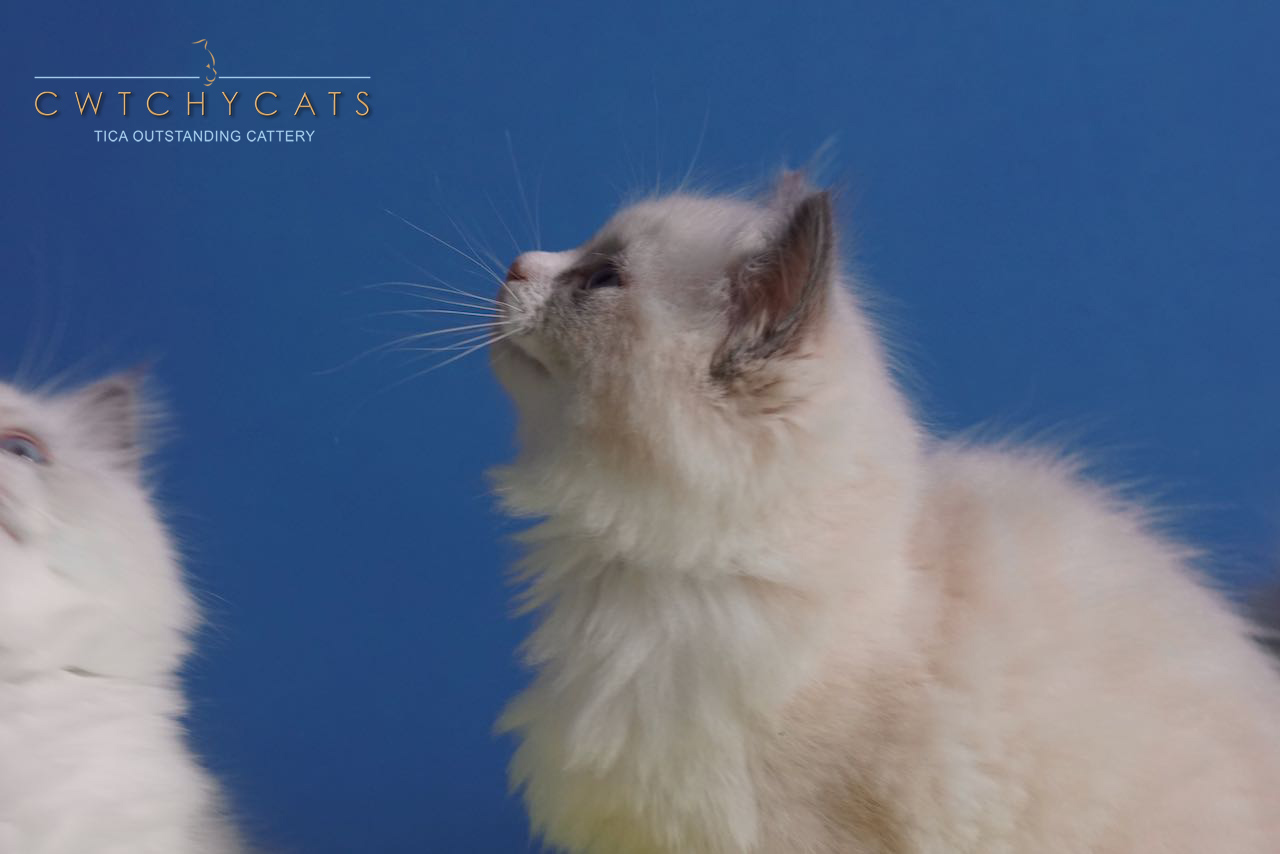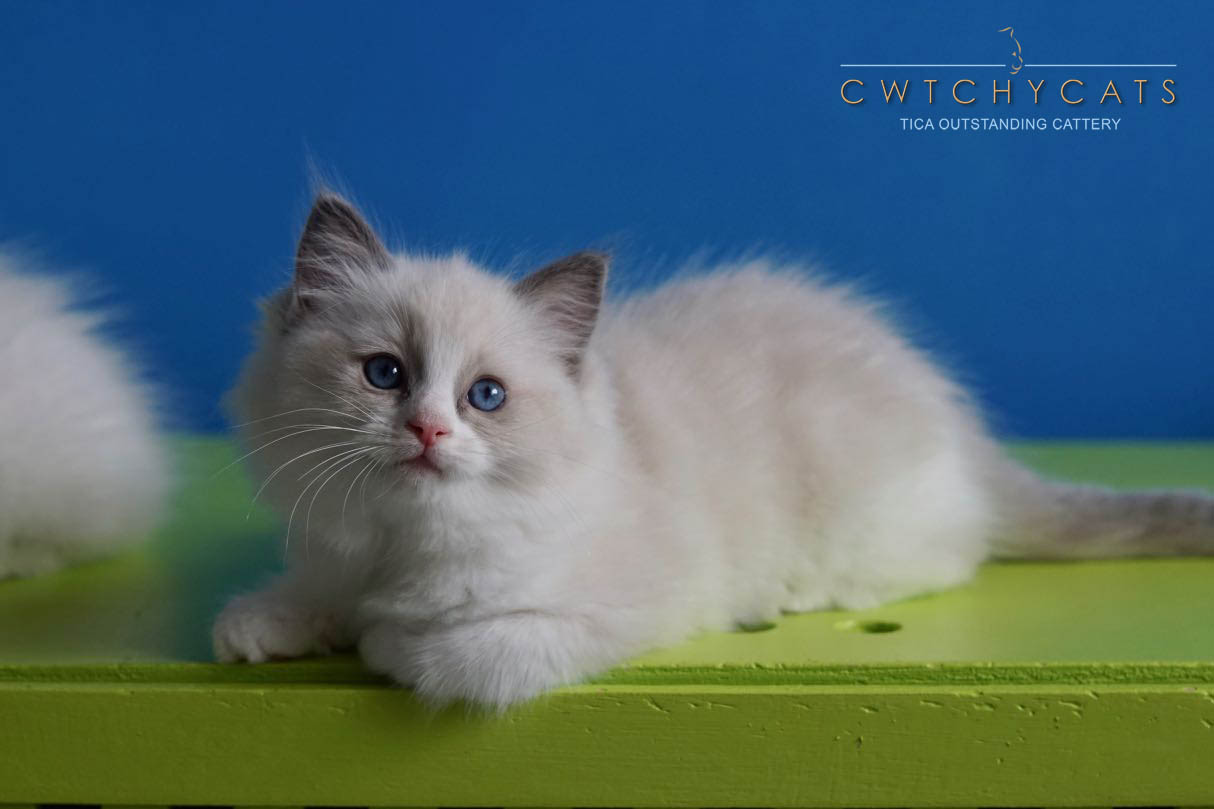 Sapphire - 8 Weeks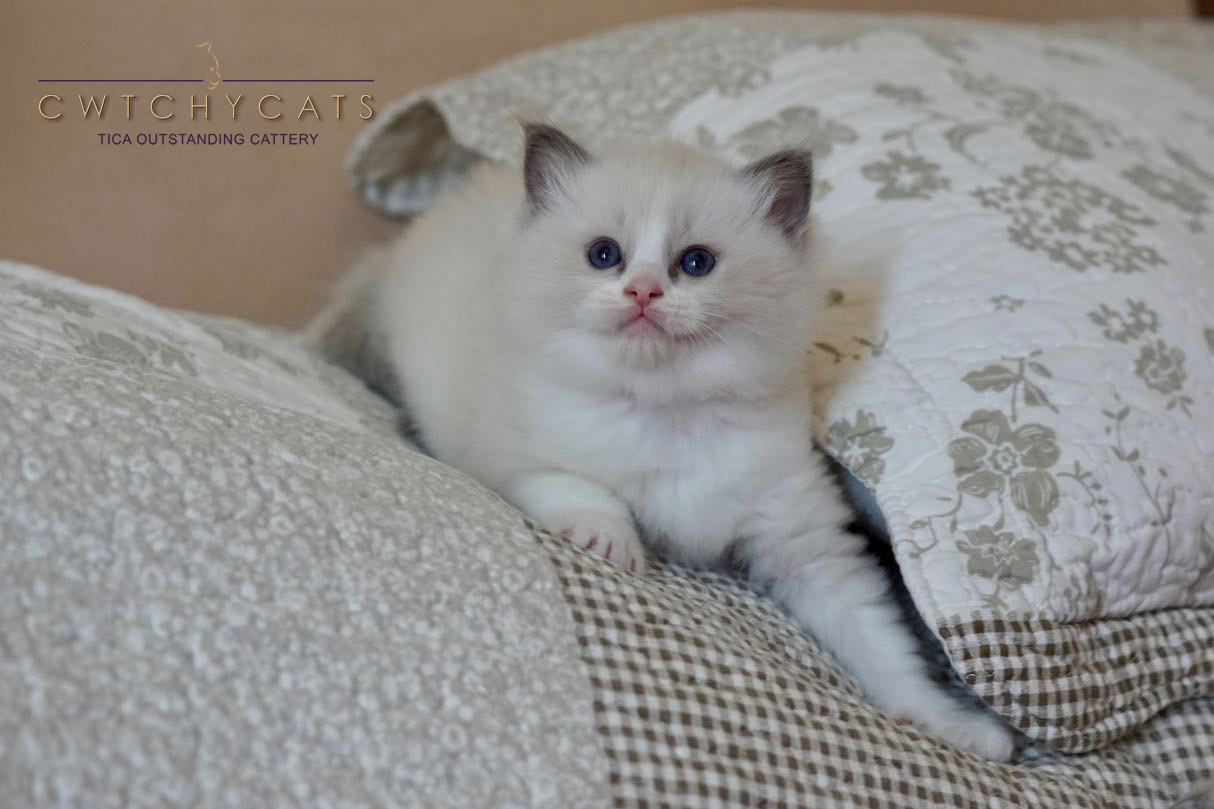 Sapphire - 5.5 Weeks Old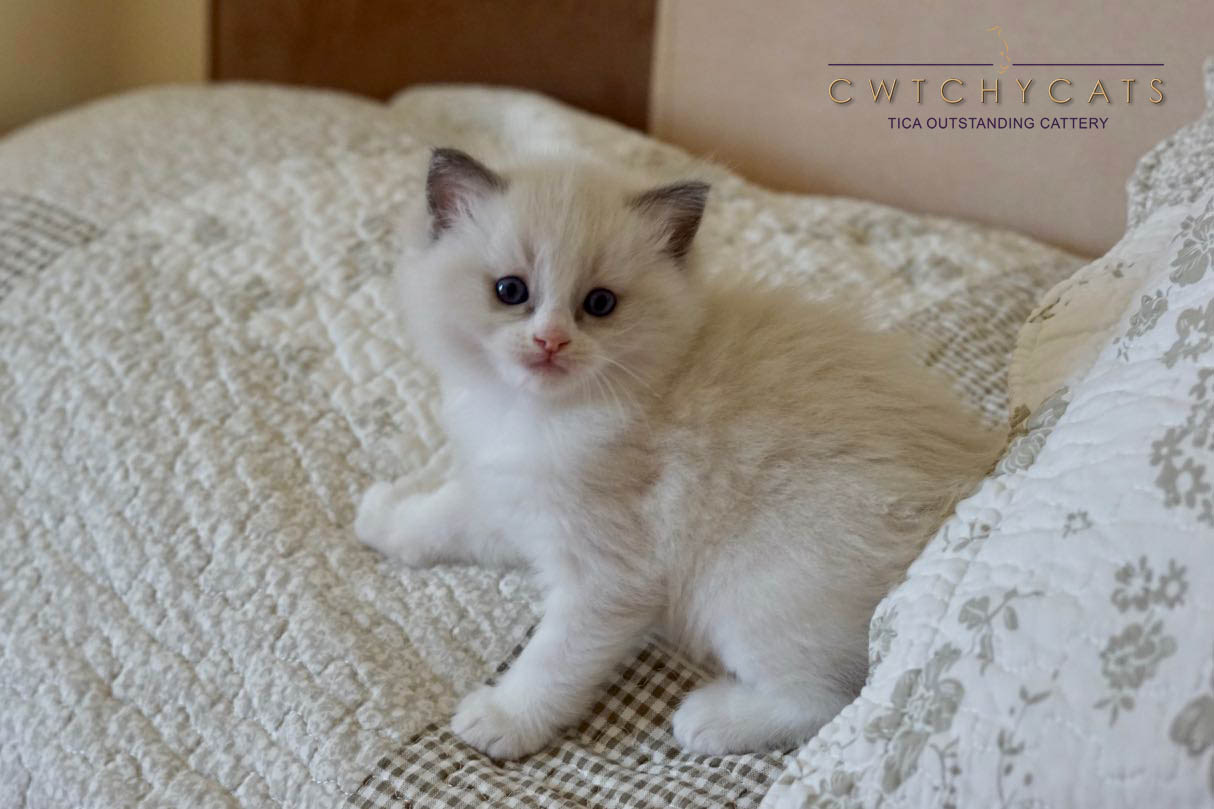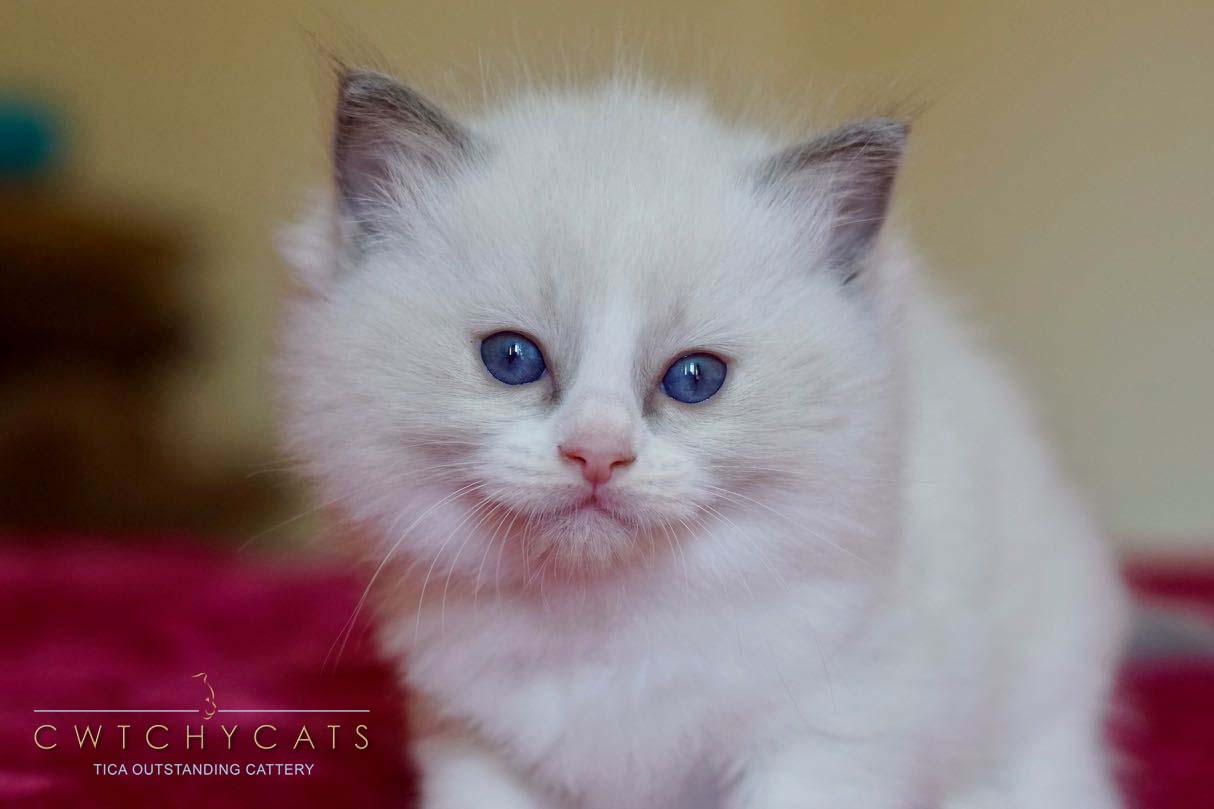 Sapphire - 5.5 Weeks Old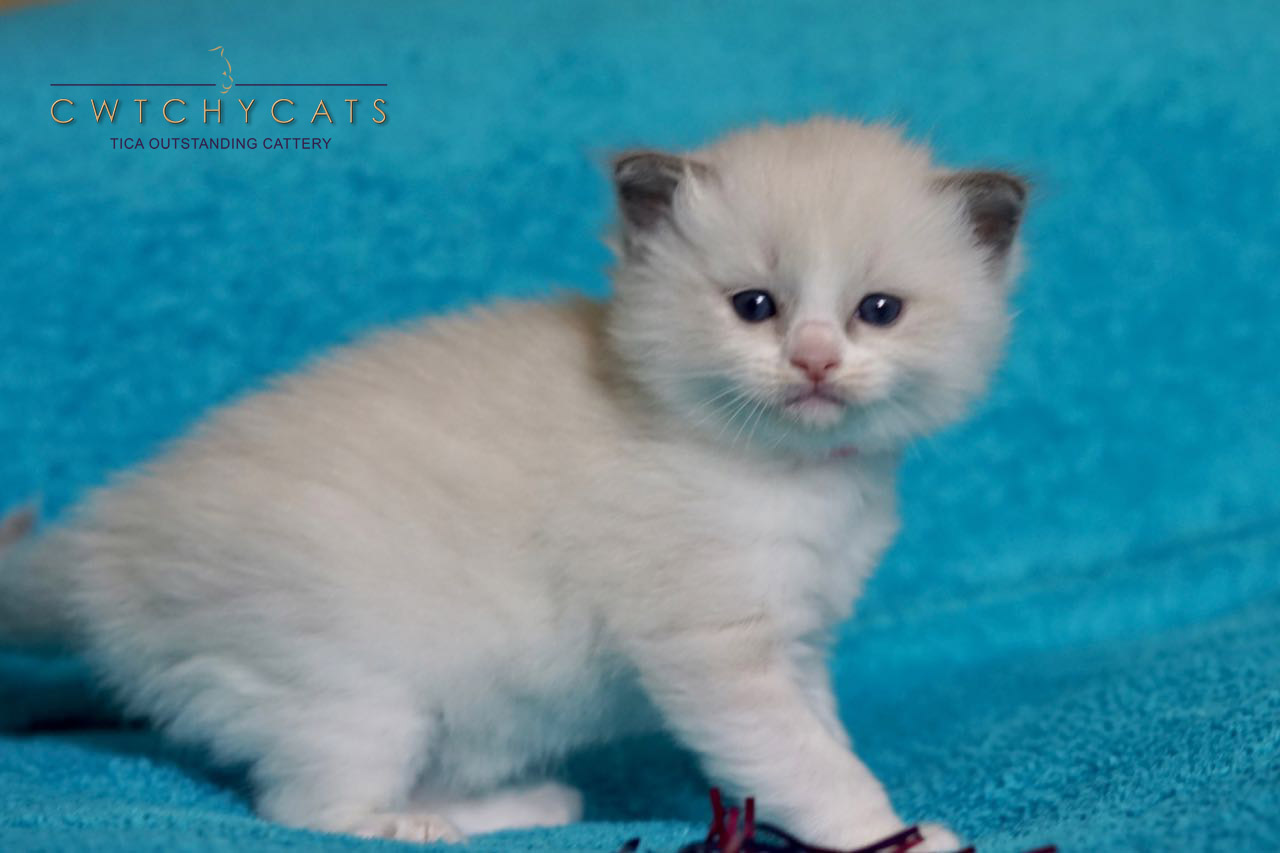 Sapphire - 4 Weeks Old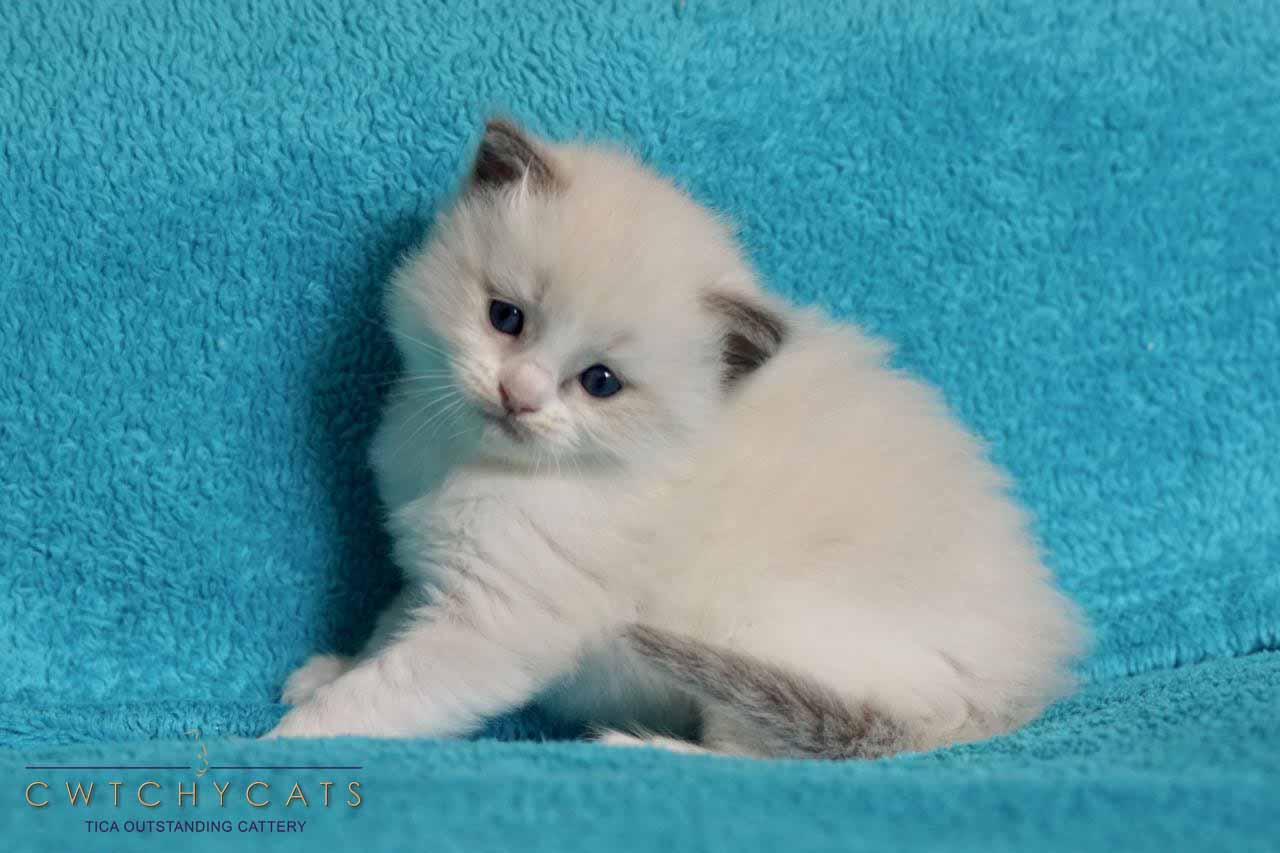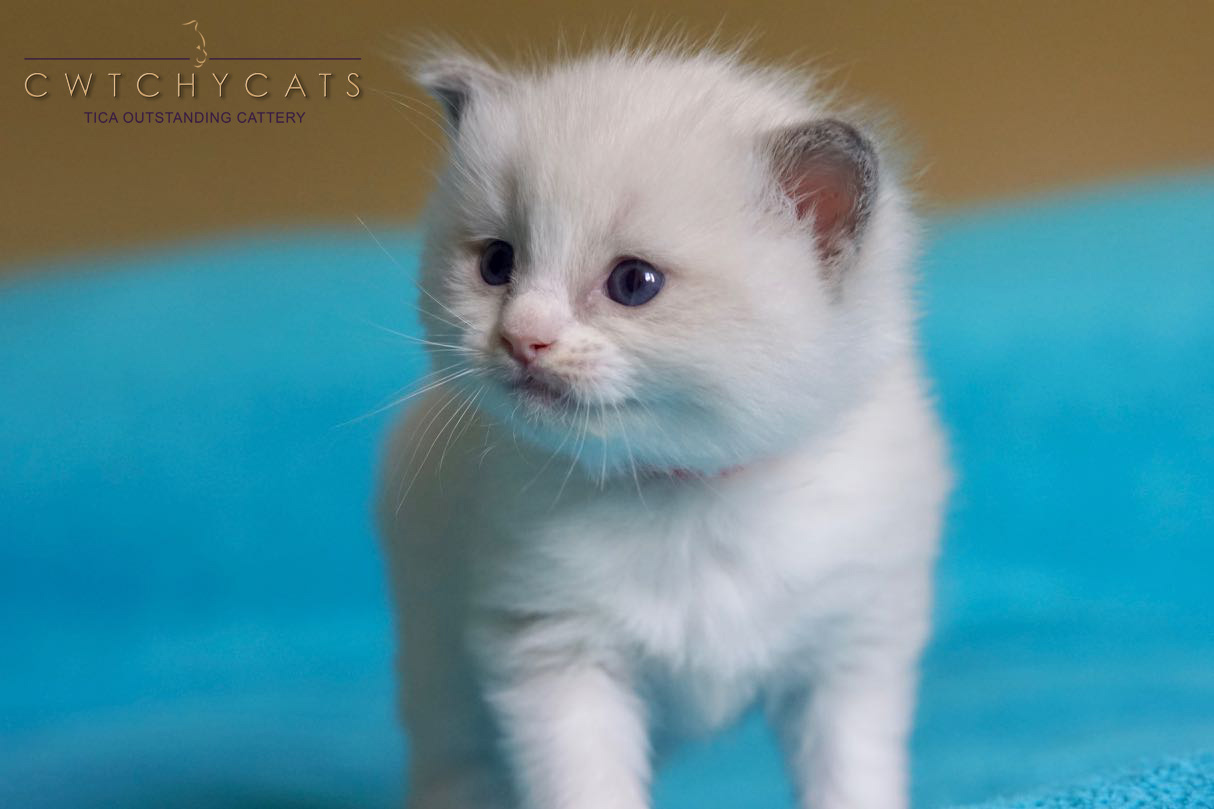 Sapphire - 4 Weeks Old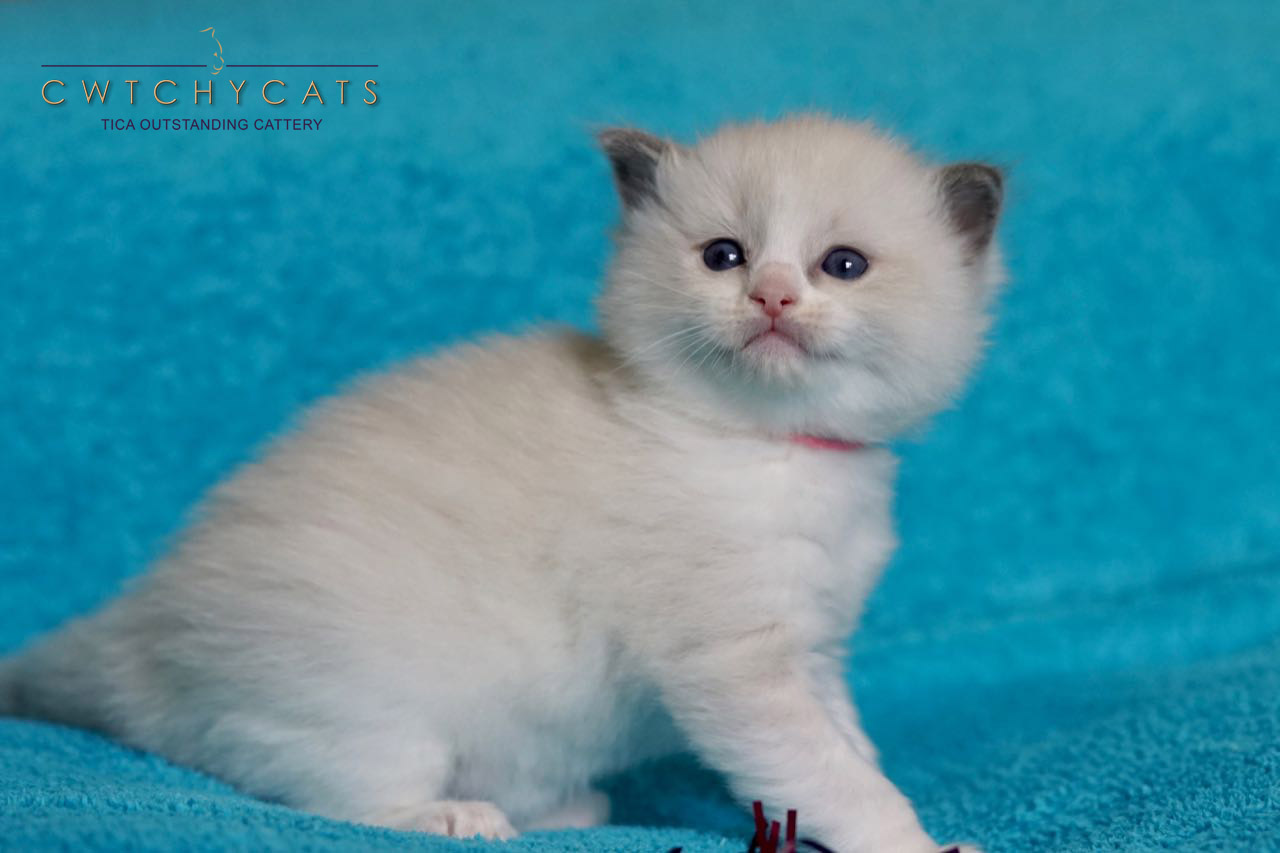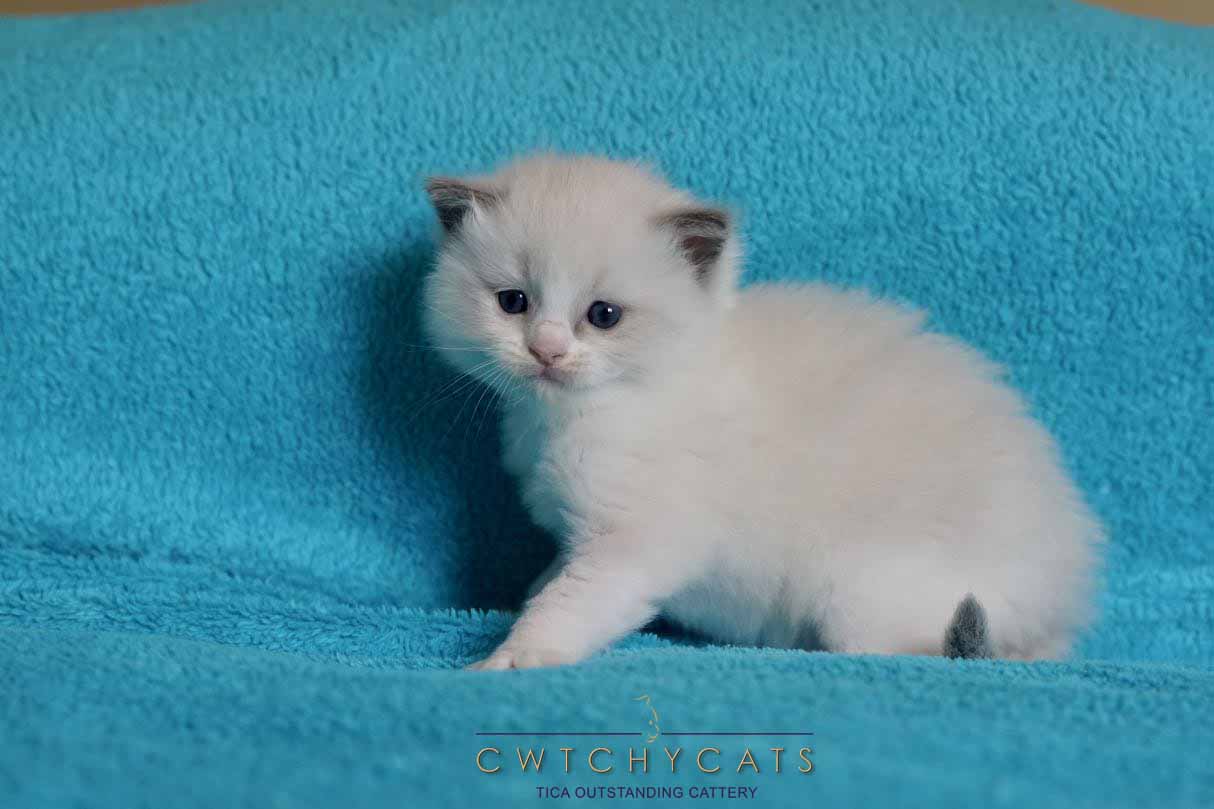 Sapphire - 4 Weeks Old

Sapphire - 3 Weeks old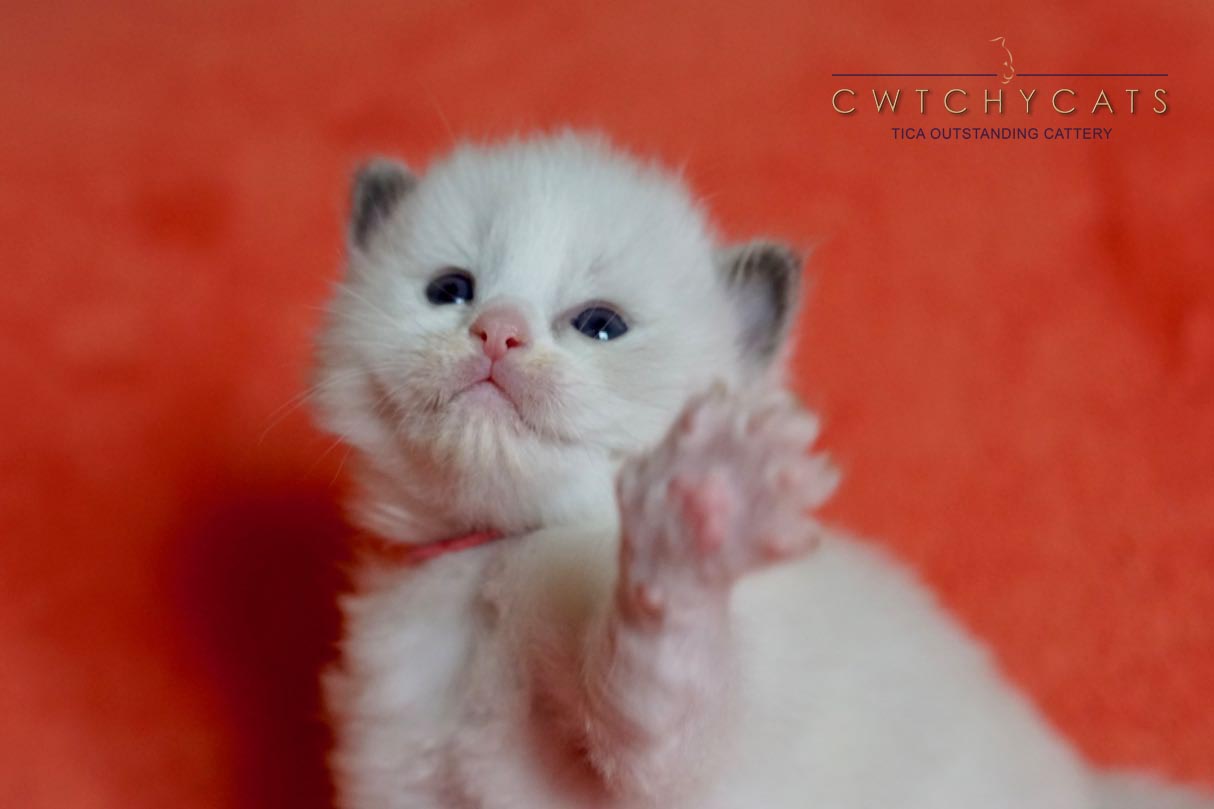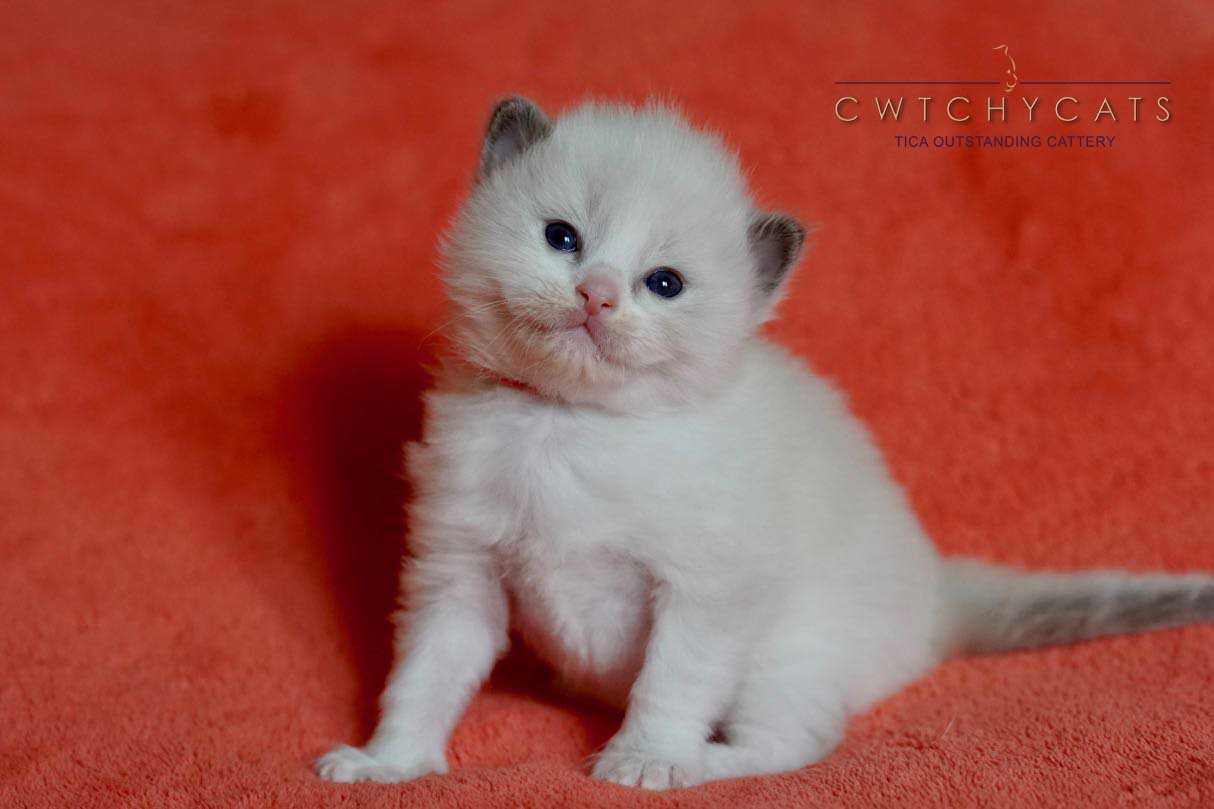 Sapphire - 3 Weeks old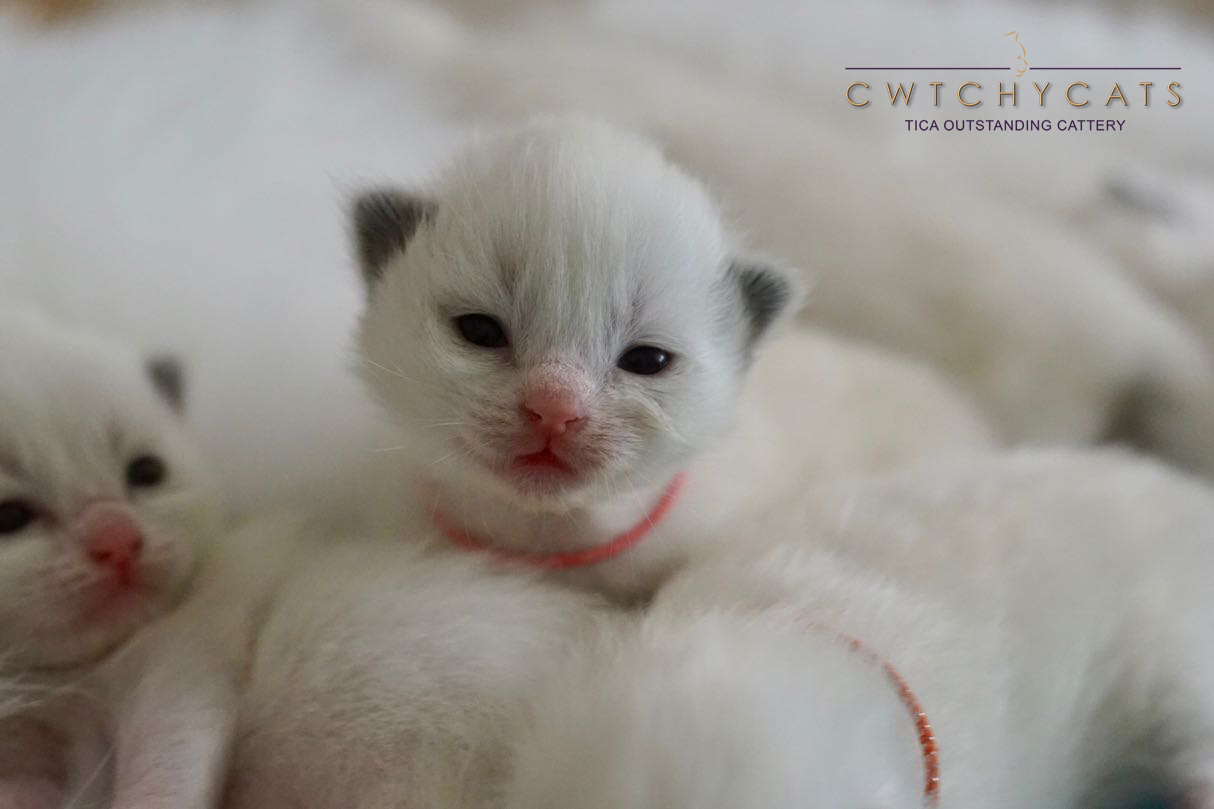 Sapphire - 12 Days old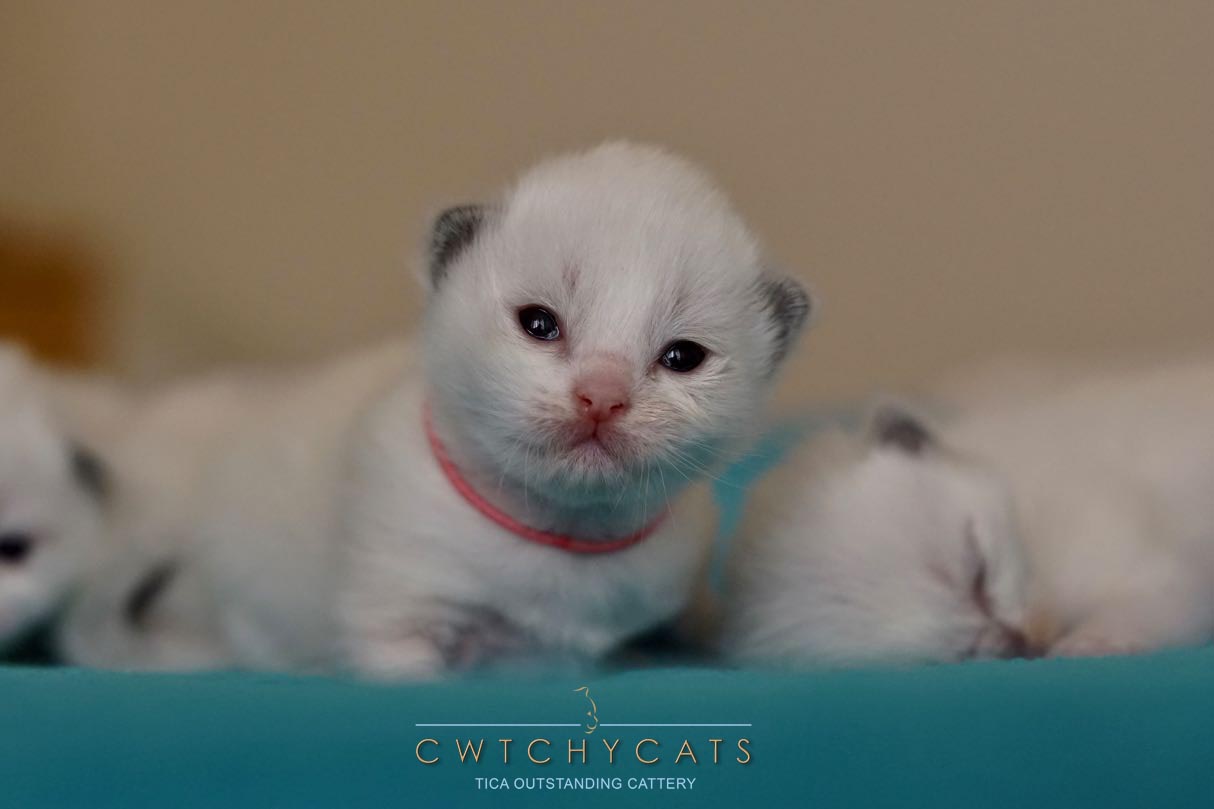 Sapphire - 12 Days old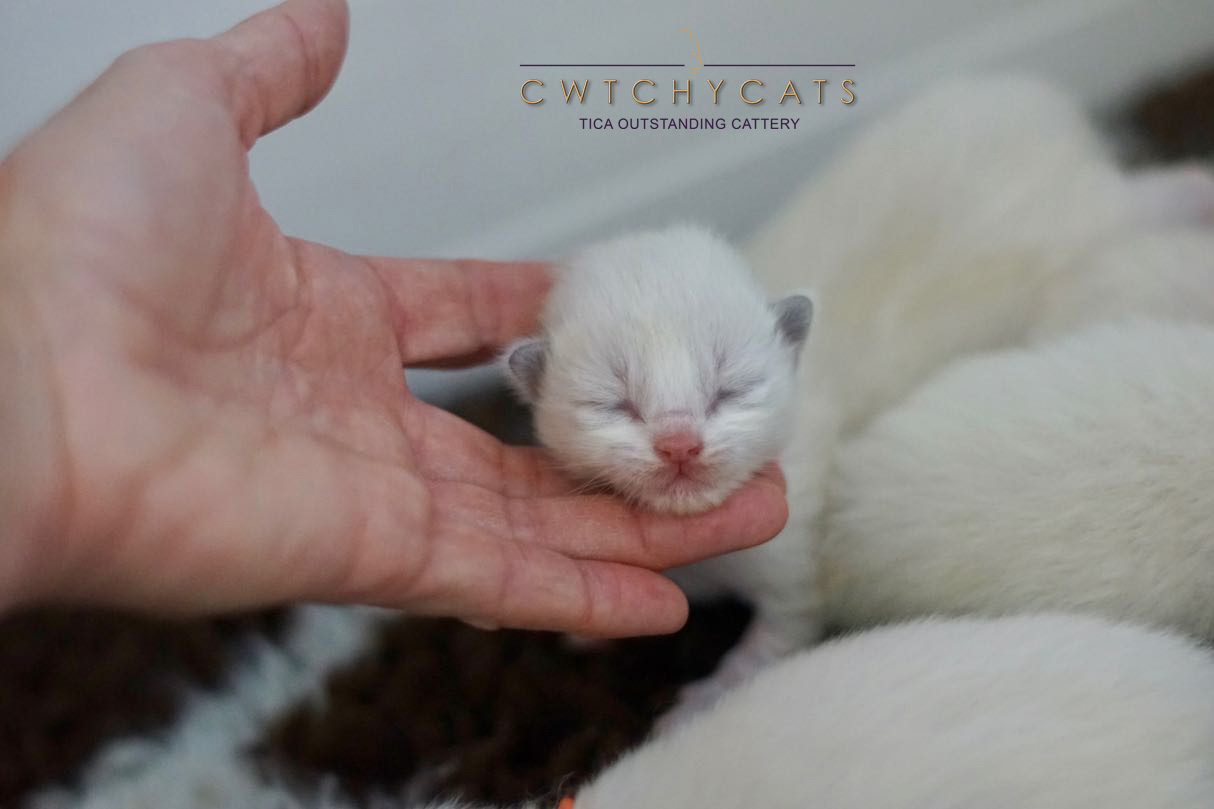 Sapphire - 1 Week Old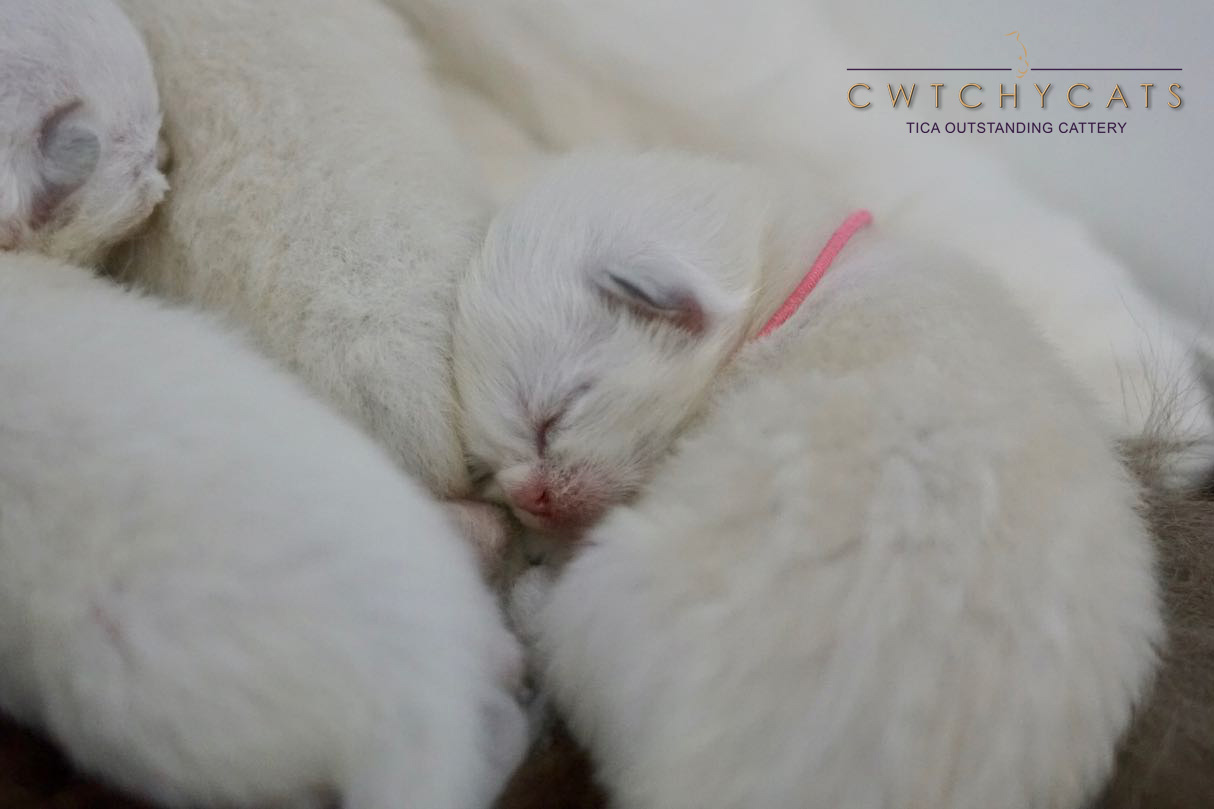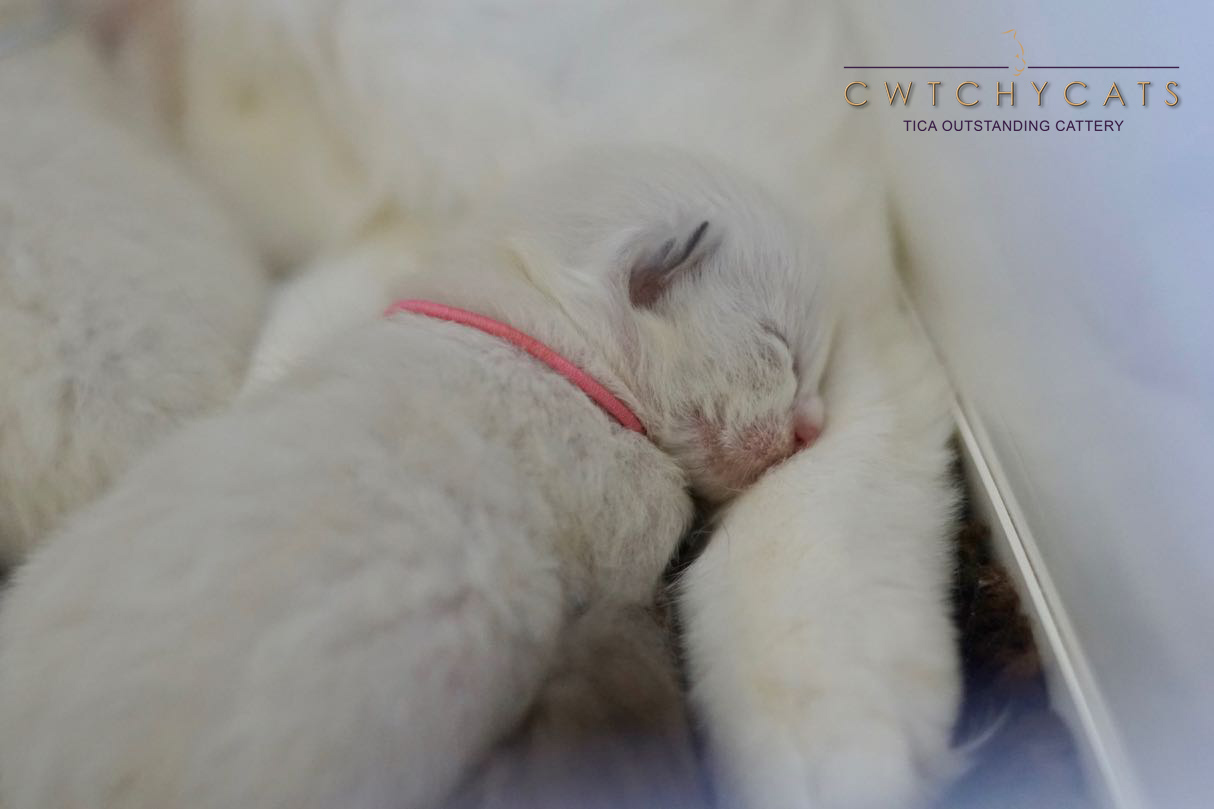 Sapphire - 1 Week Old
Boy 1: Silver Collar
Paisley (Cwtchycats Blue Paisley)
Blue Mitted
On Hold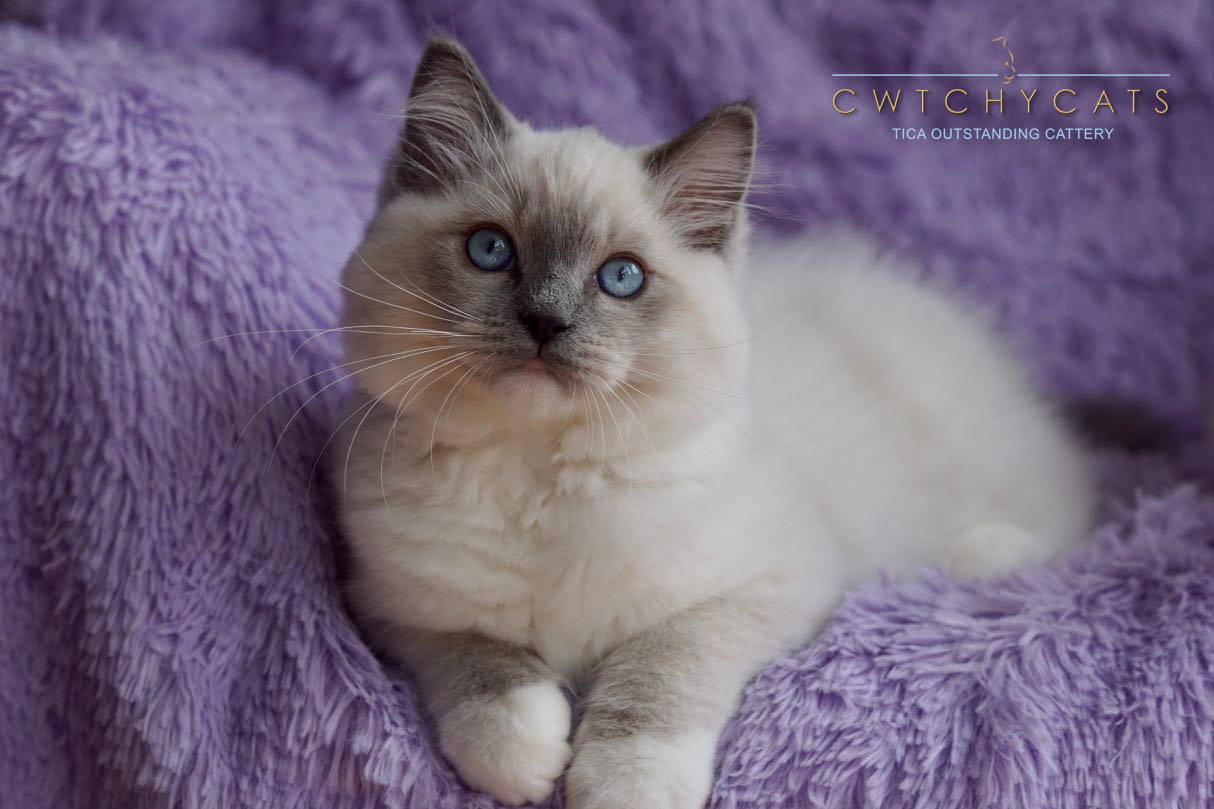 Paisley - 14 Weeks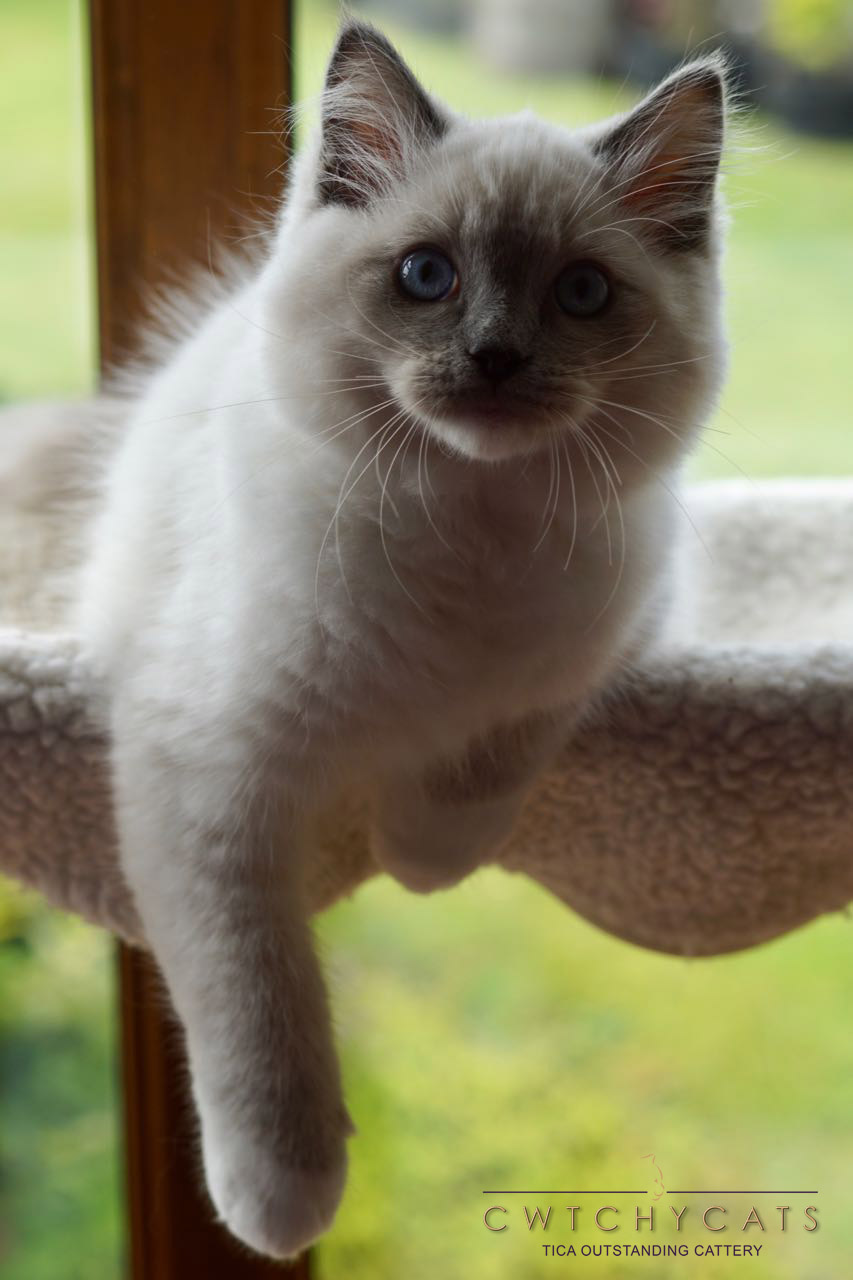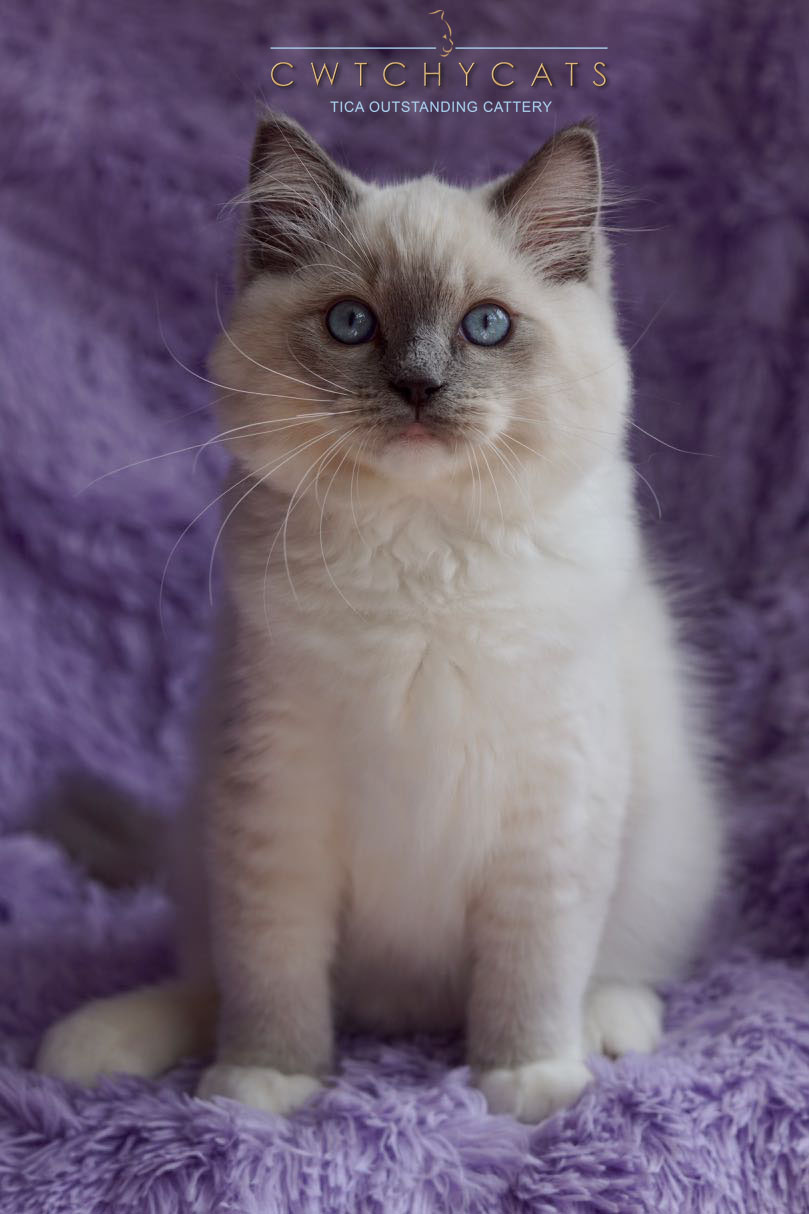 Paisley - 14 Weeks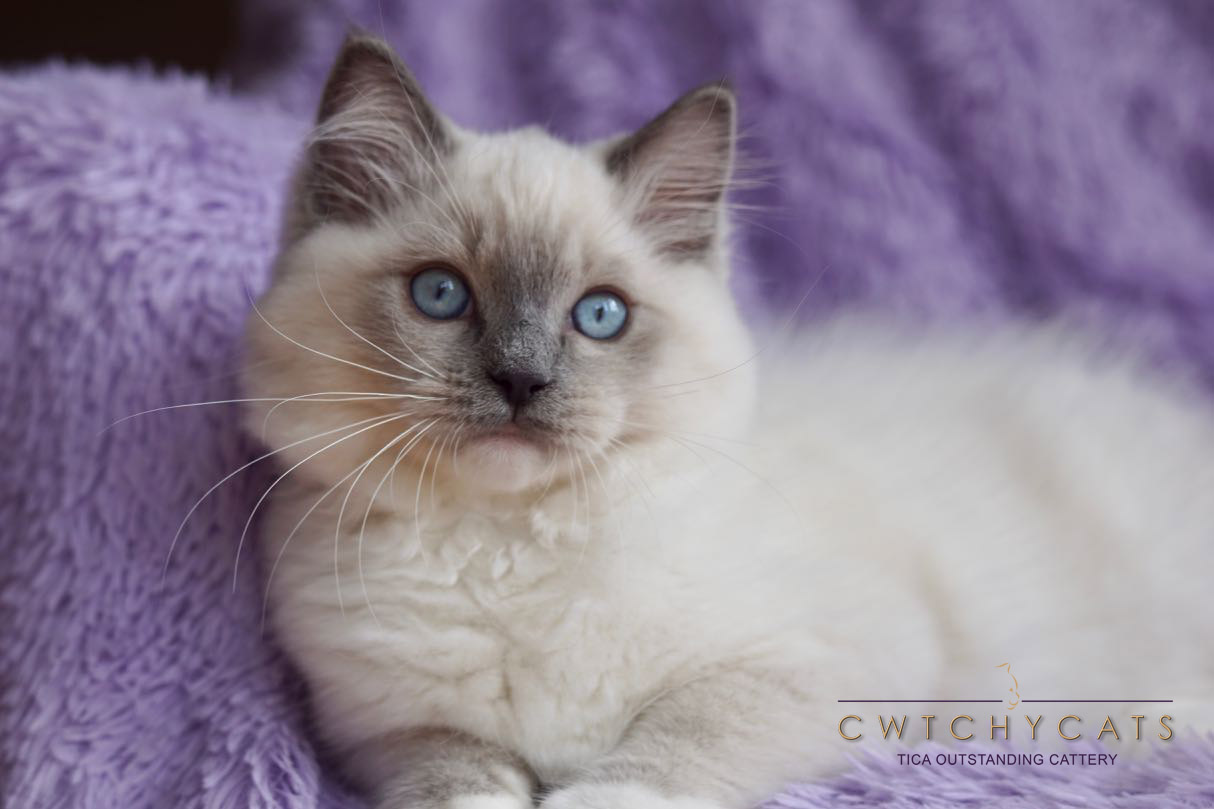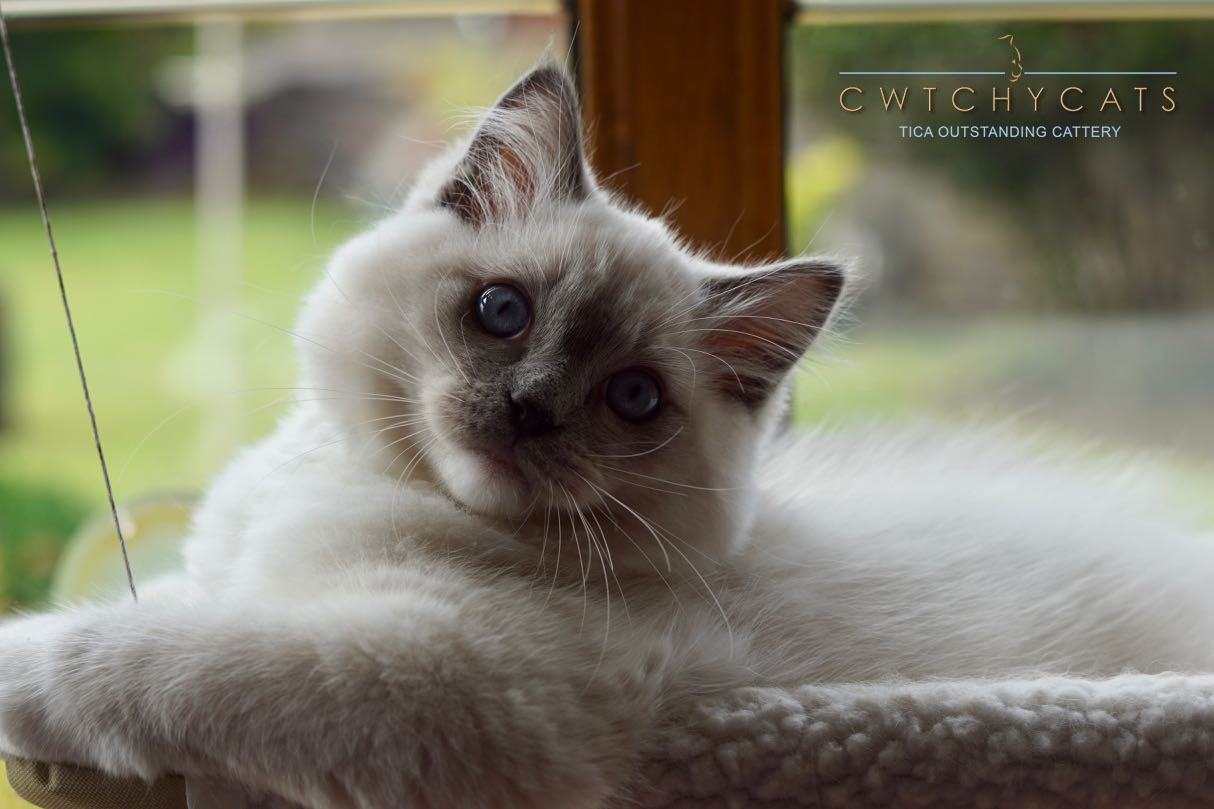 Paisley - 14 Weeks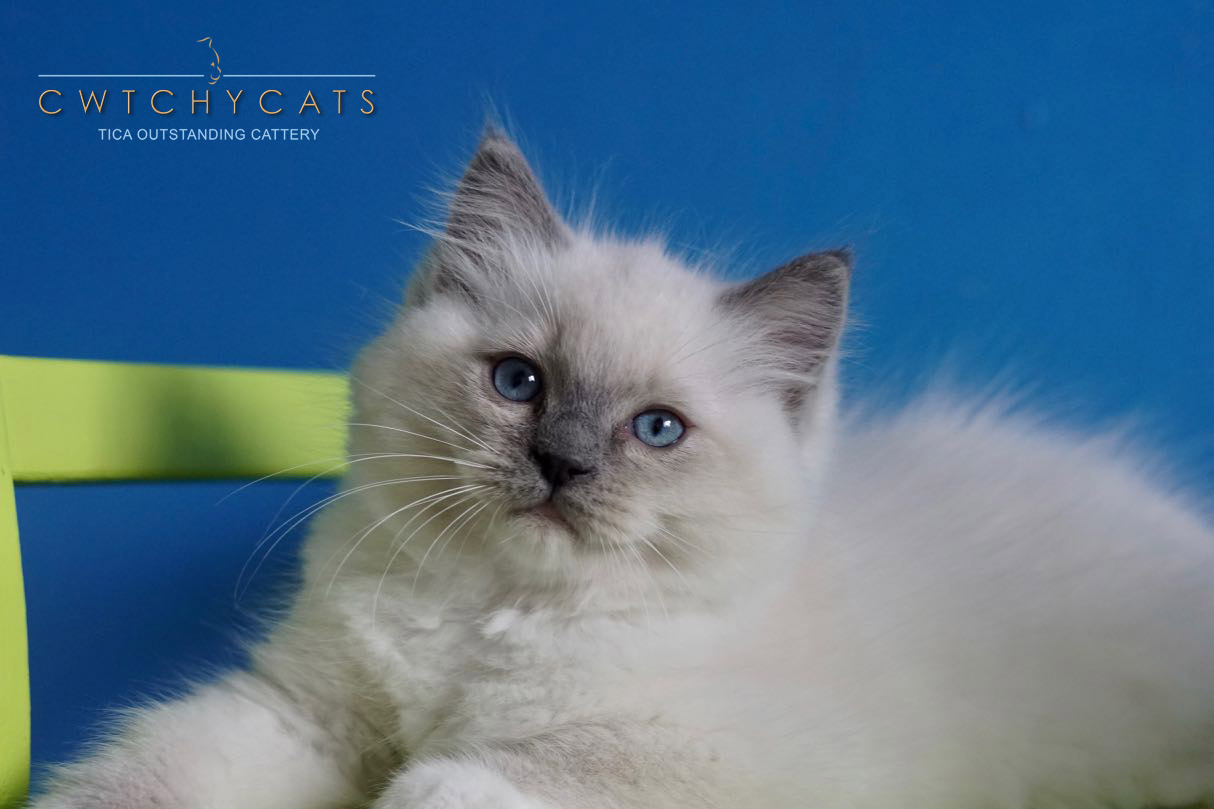 Paisley - 10 Weeks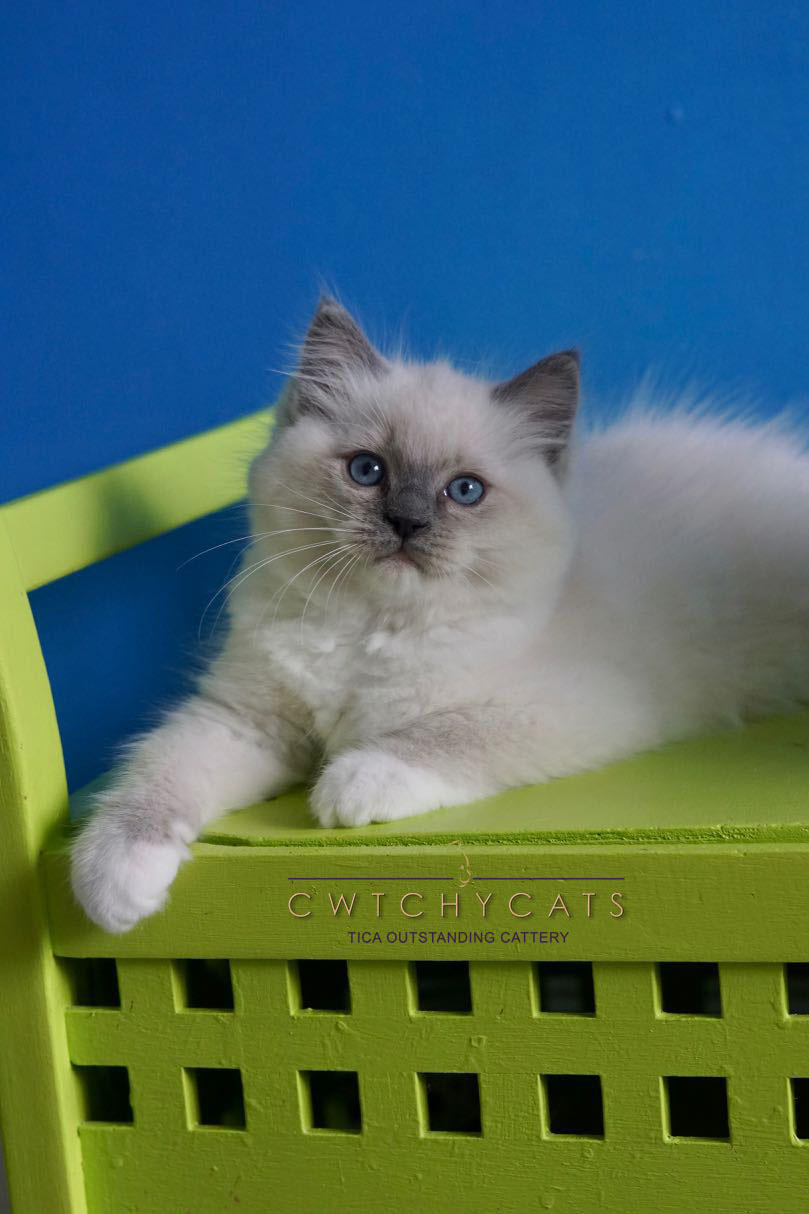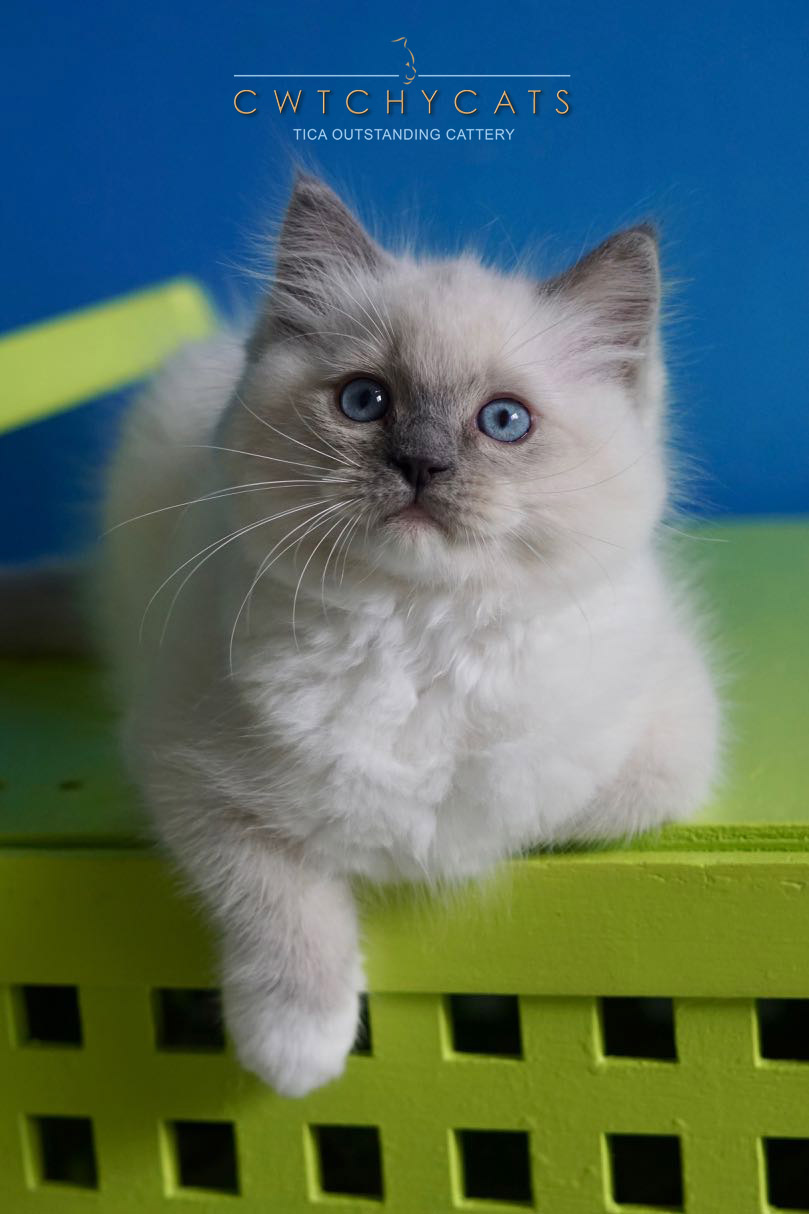 Paisley - 10 Weeks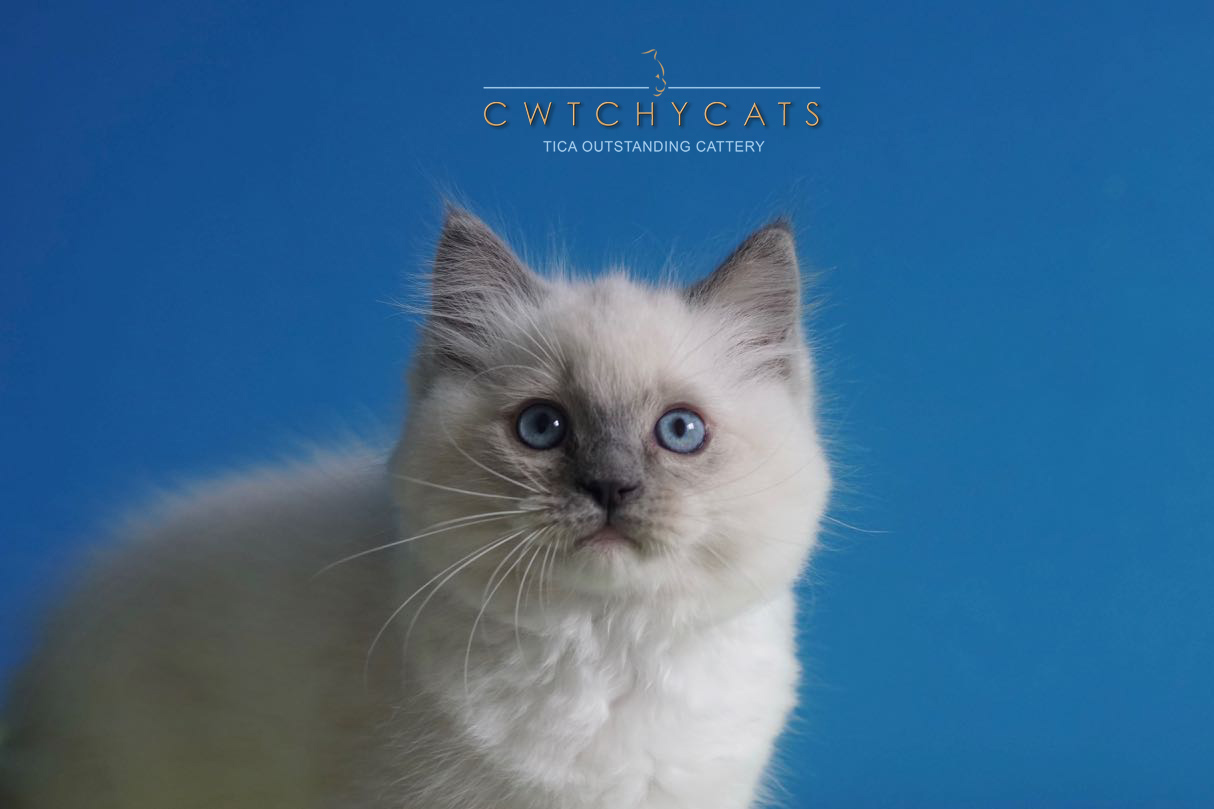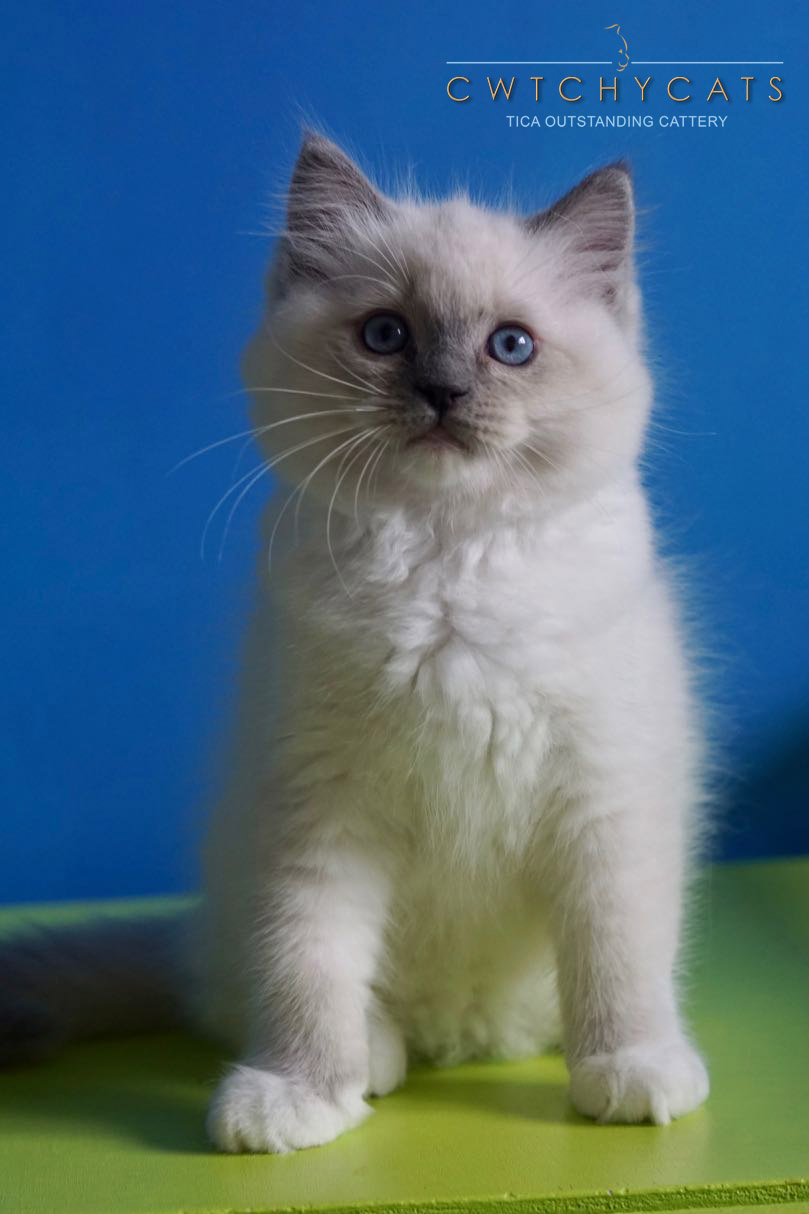 Paisley - 10 Weeks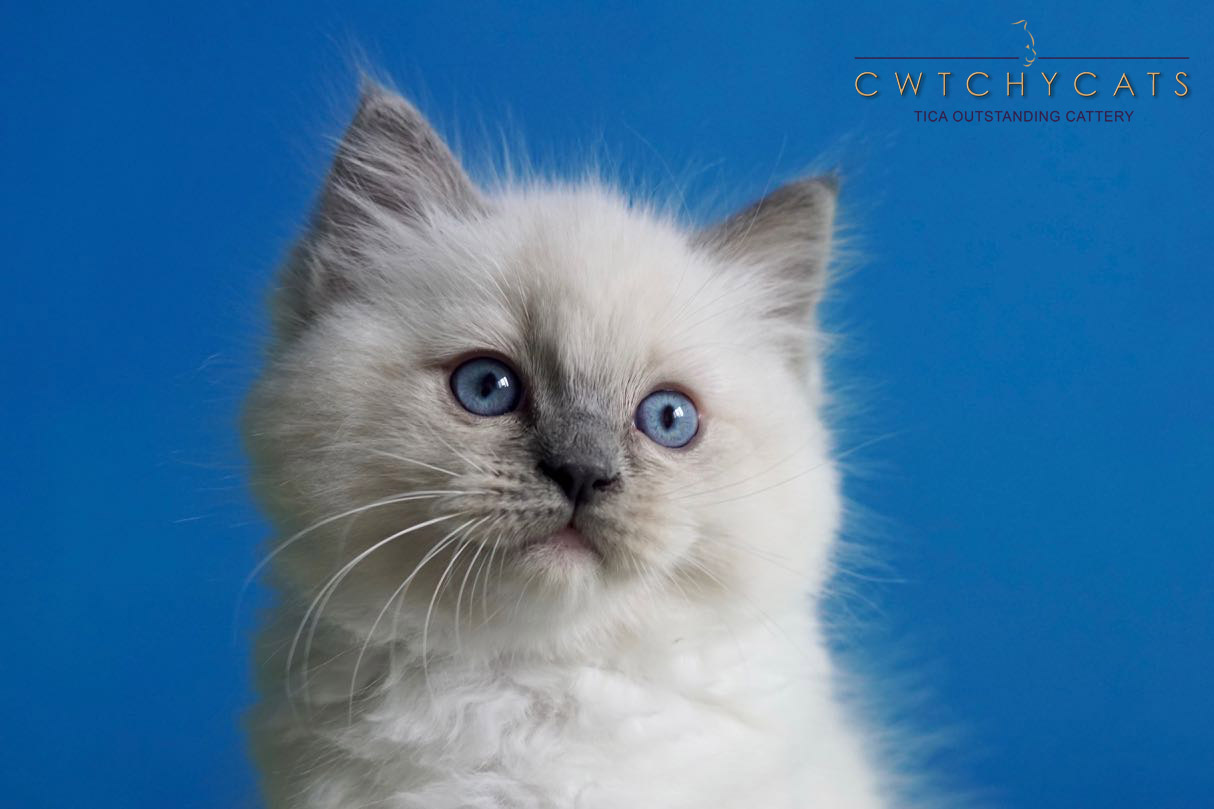 Paisley - 8 Weeks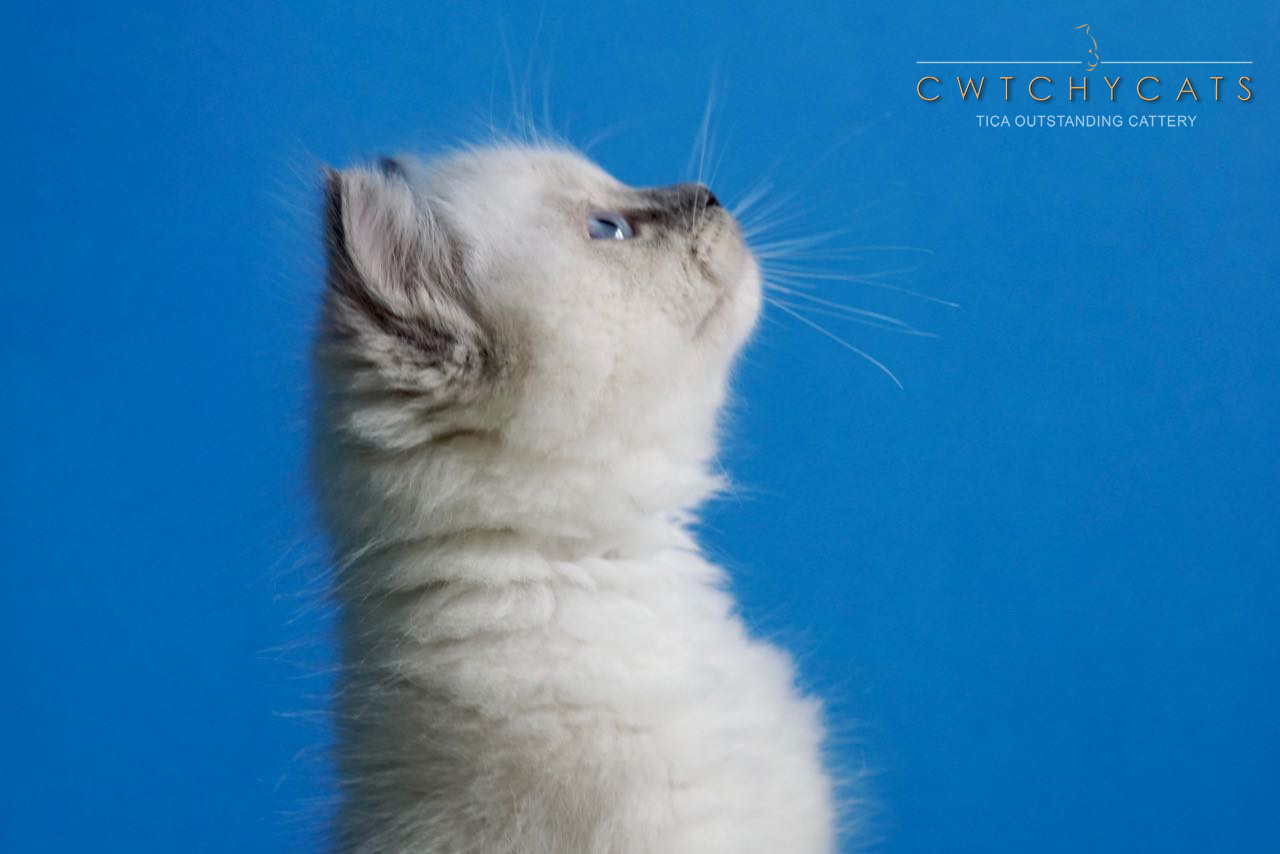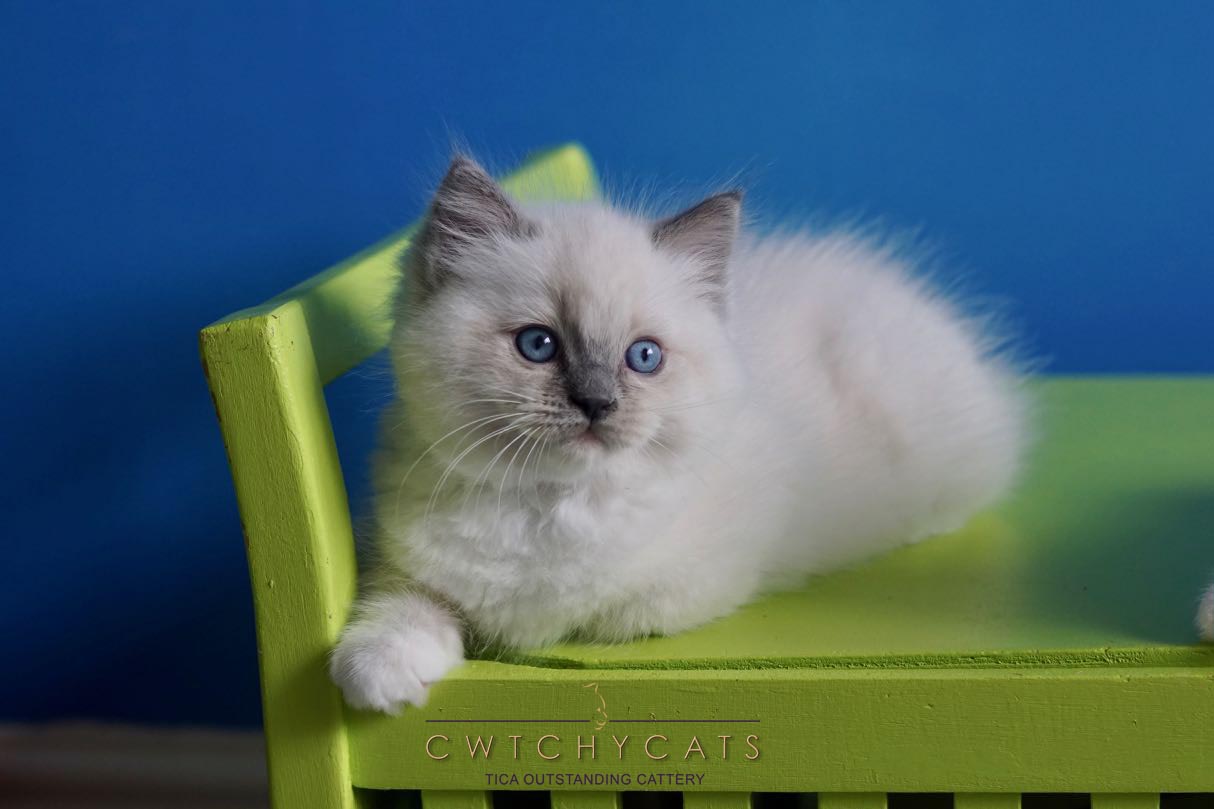 Paisley - 8 Weeks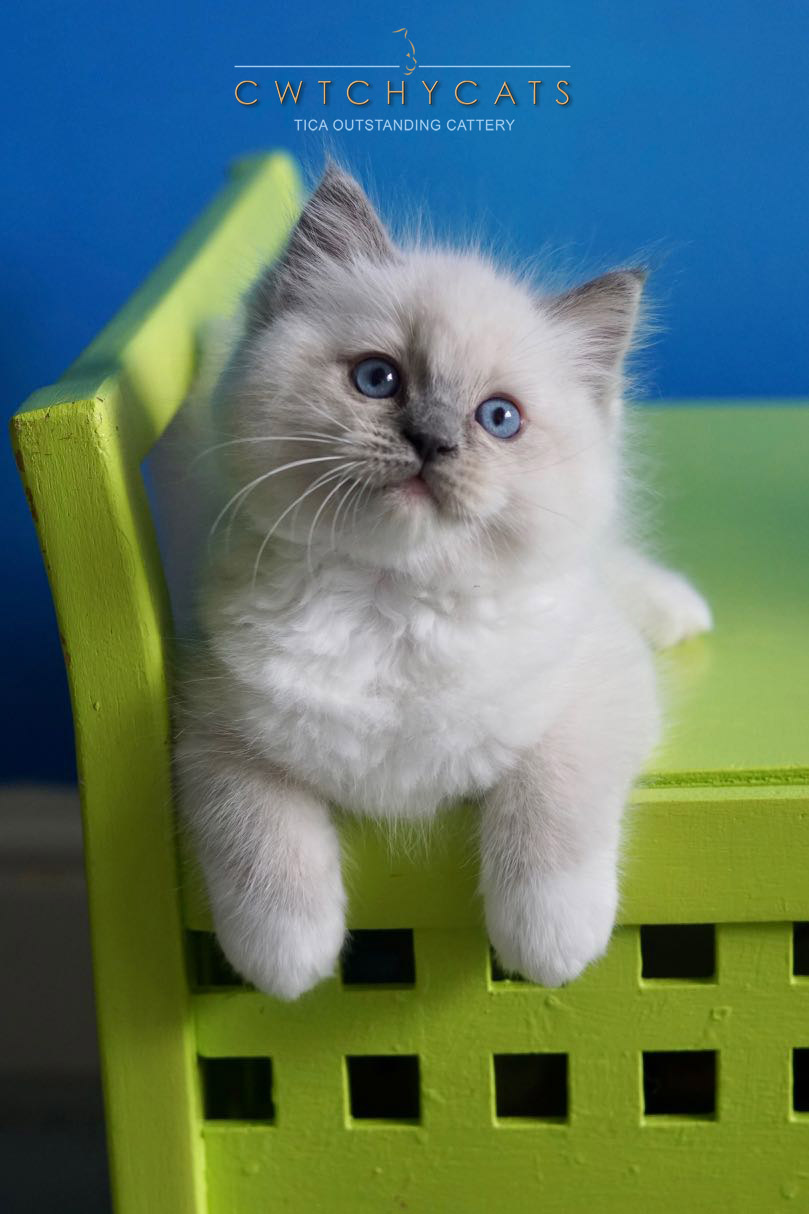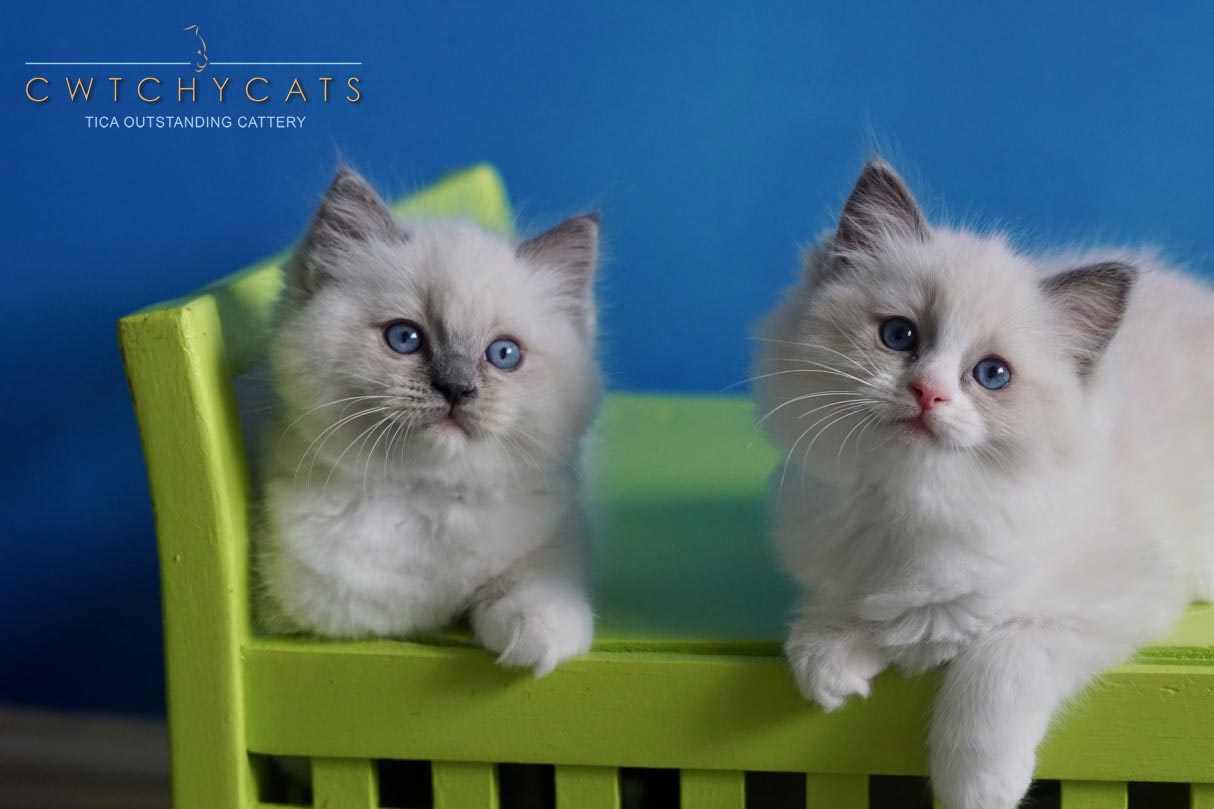 Paisley (and Sapphire) - 8 Weeks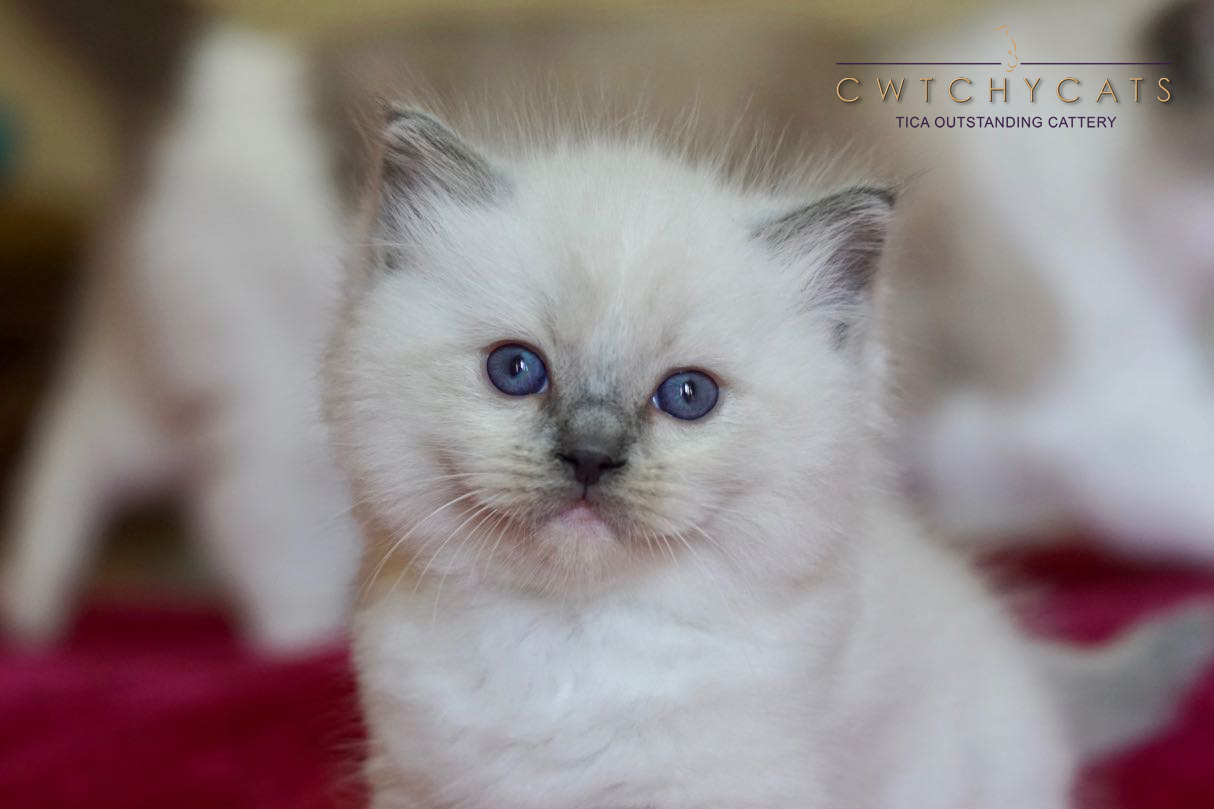 Paisley - 5.5 Weeks Old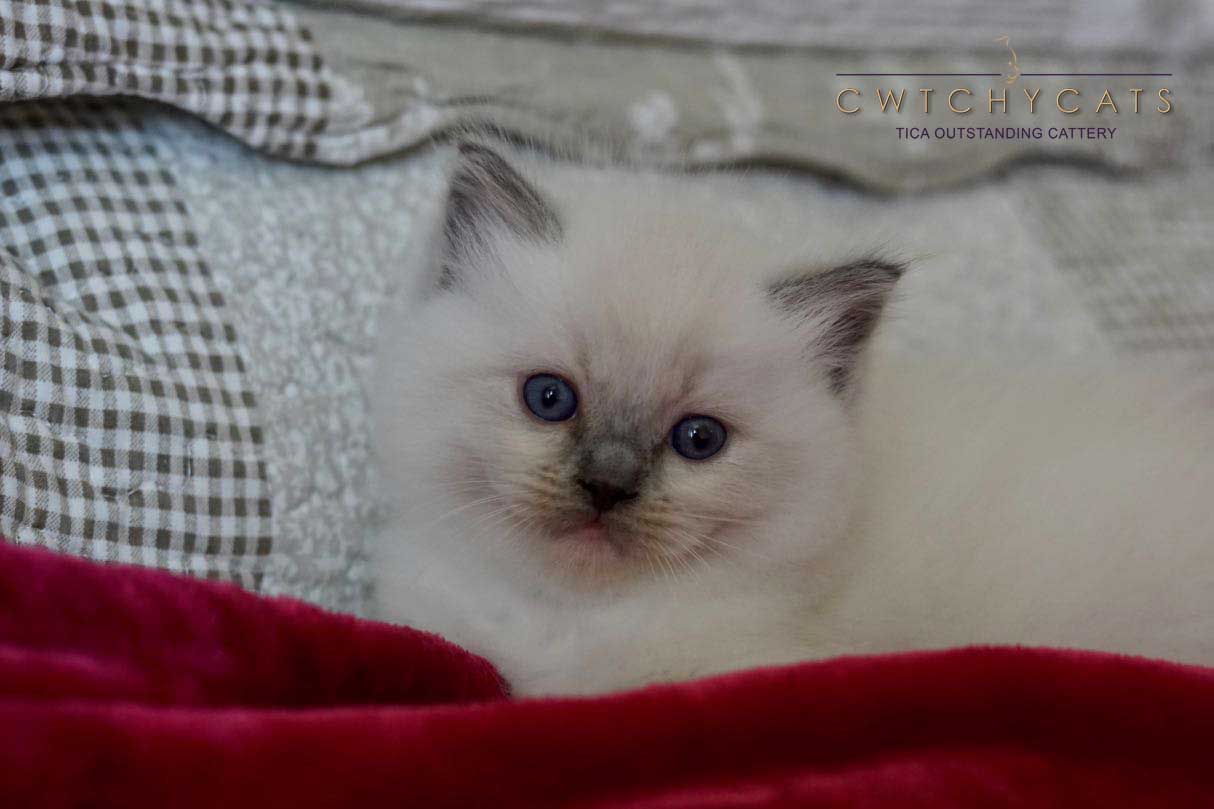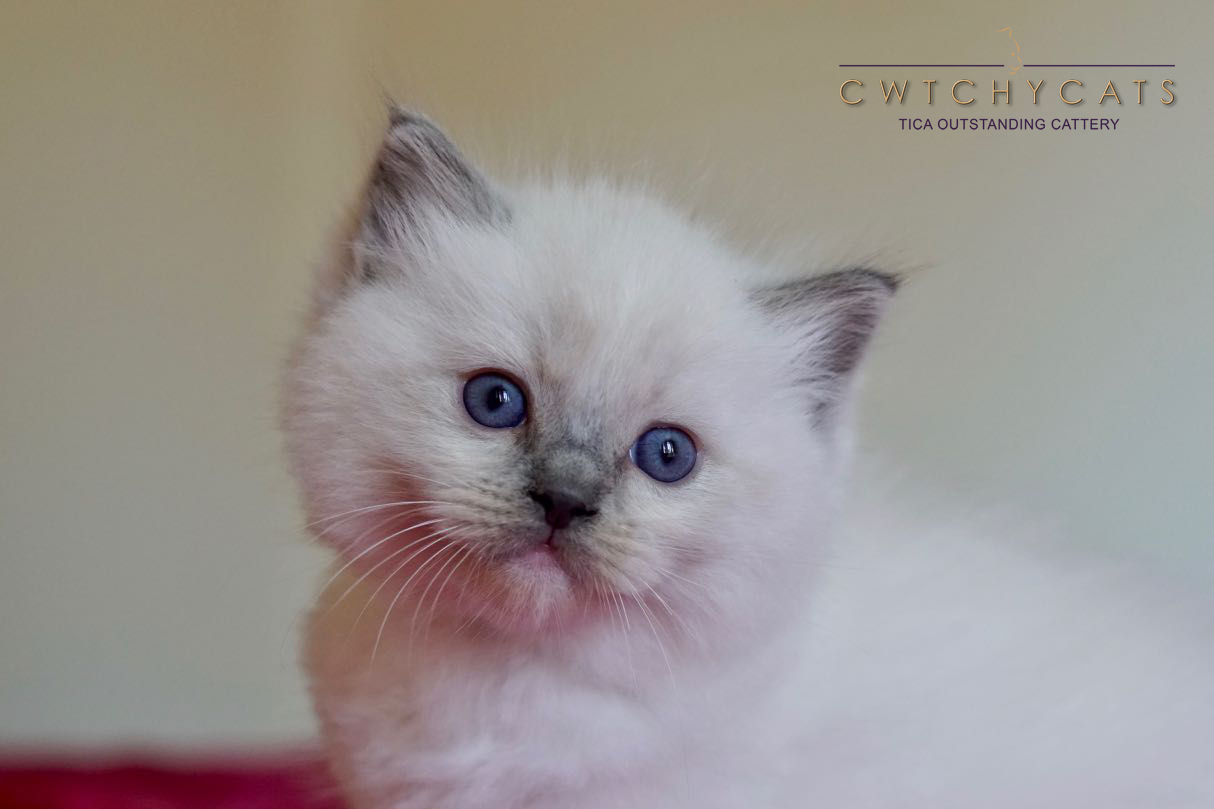 Paisley - 5.5 Weeks Old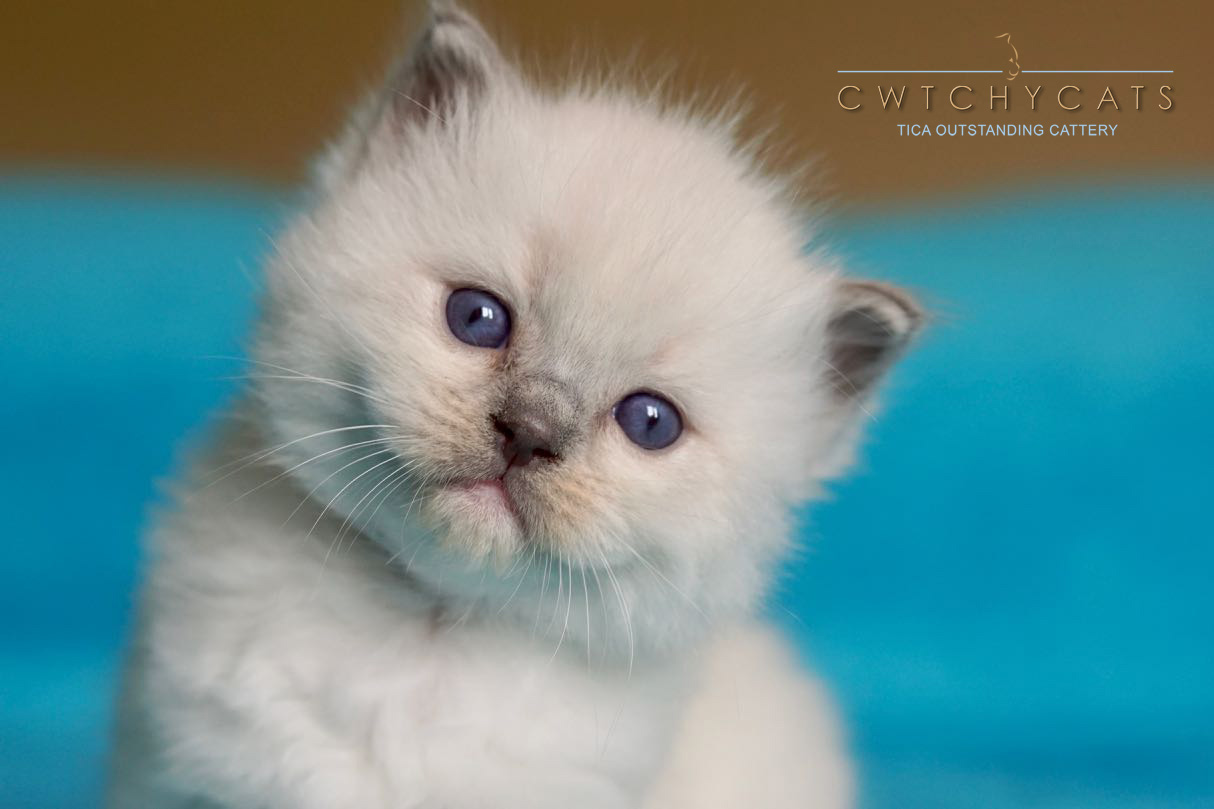 Paisley - 4 Weeks Old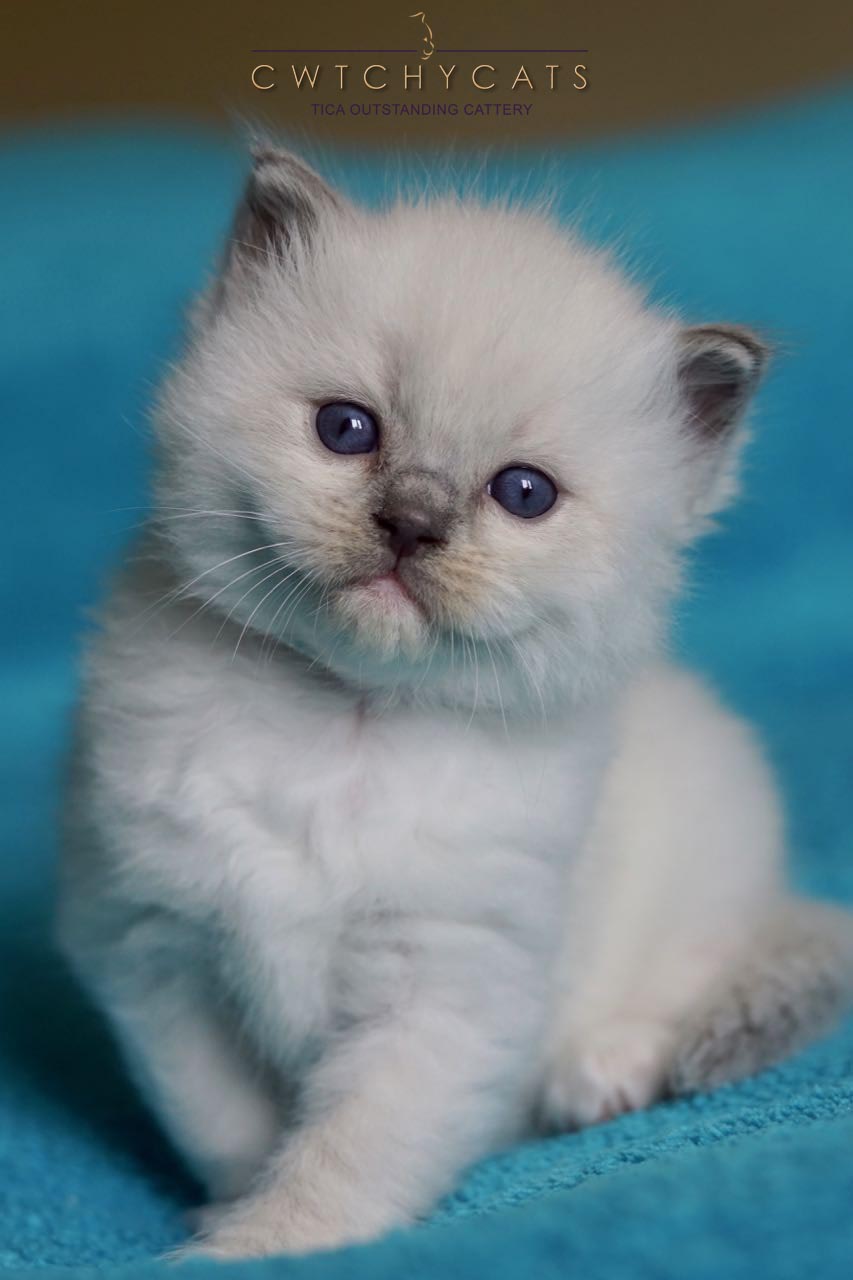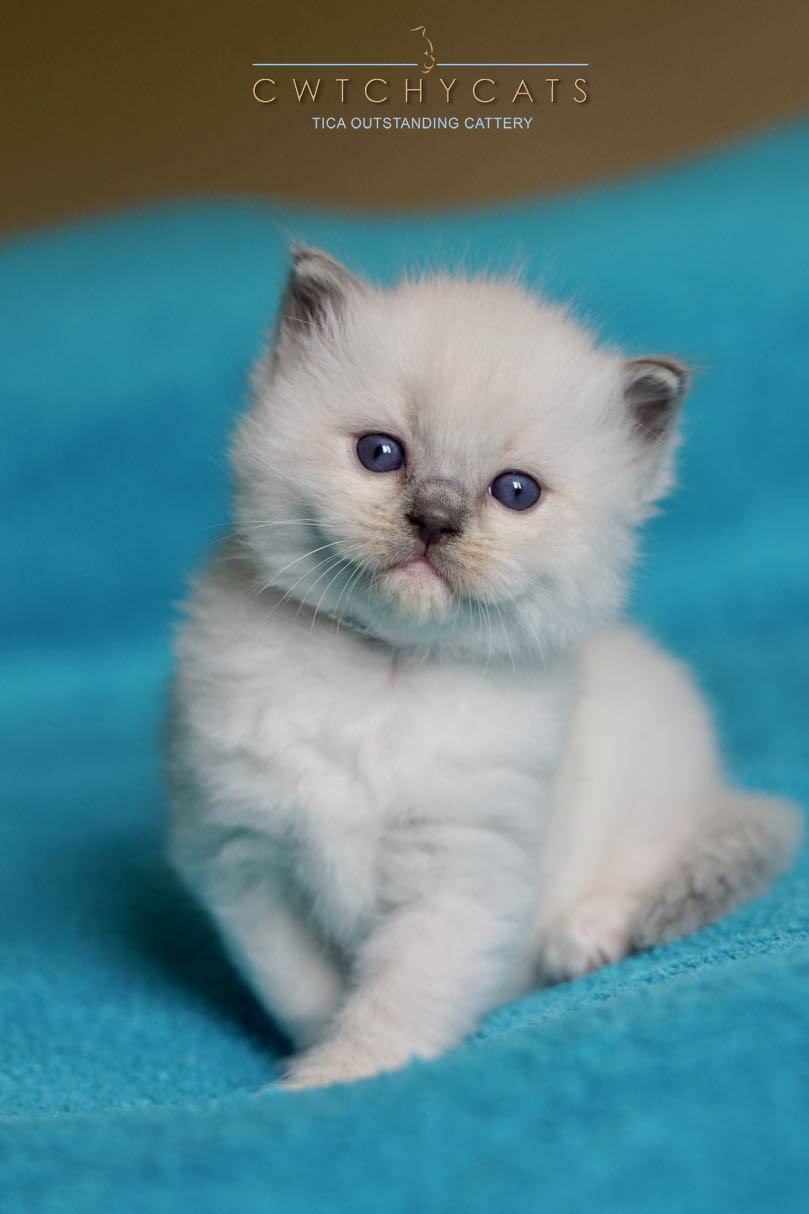 Paisley - 4 Weeks Old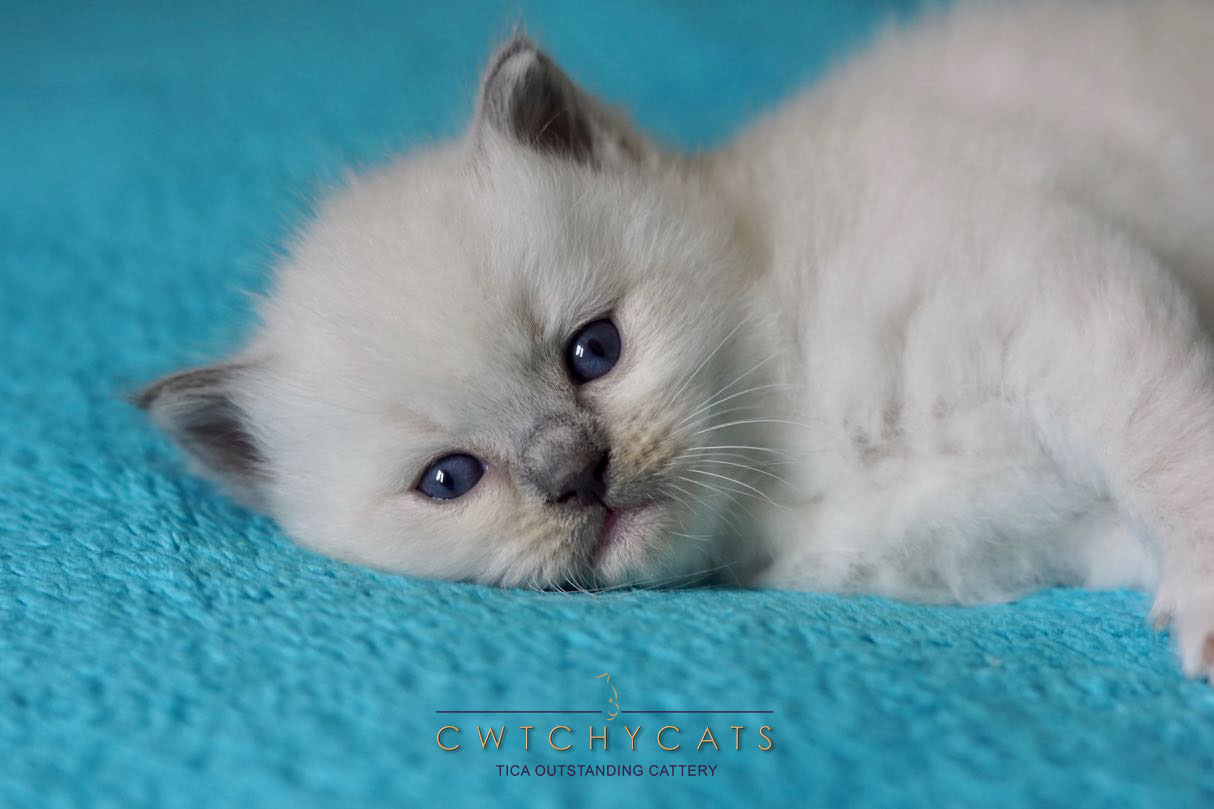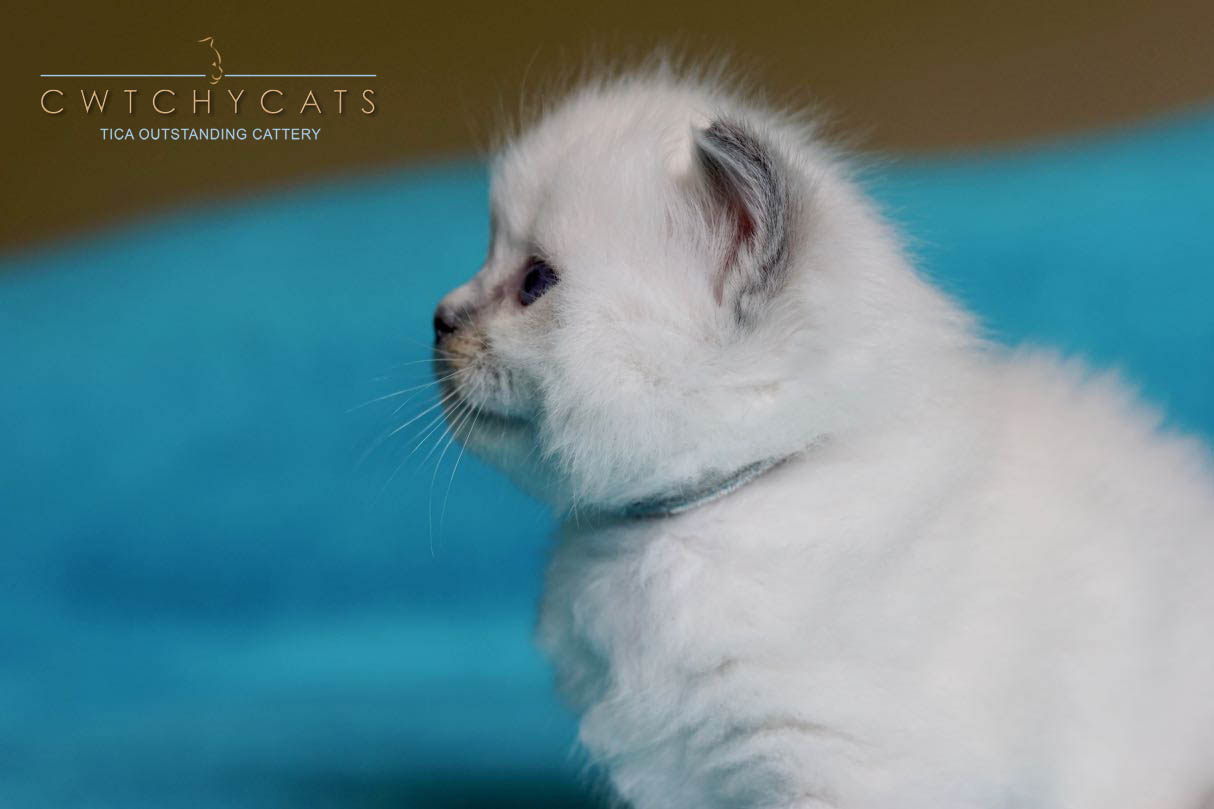 Paisley - 4 Weeks Old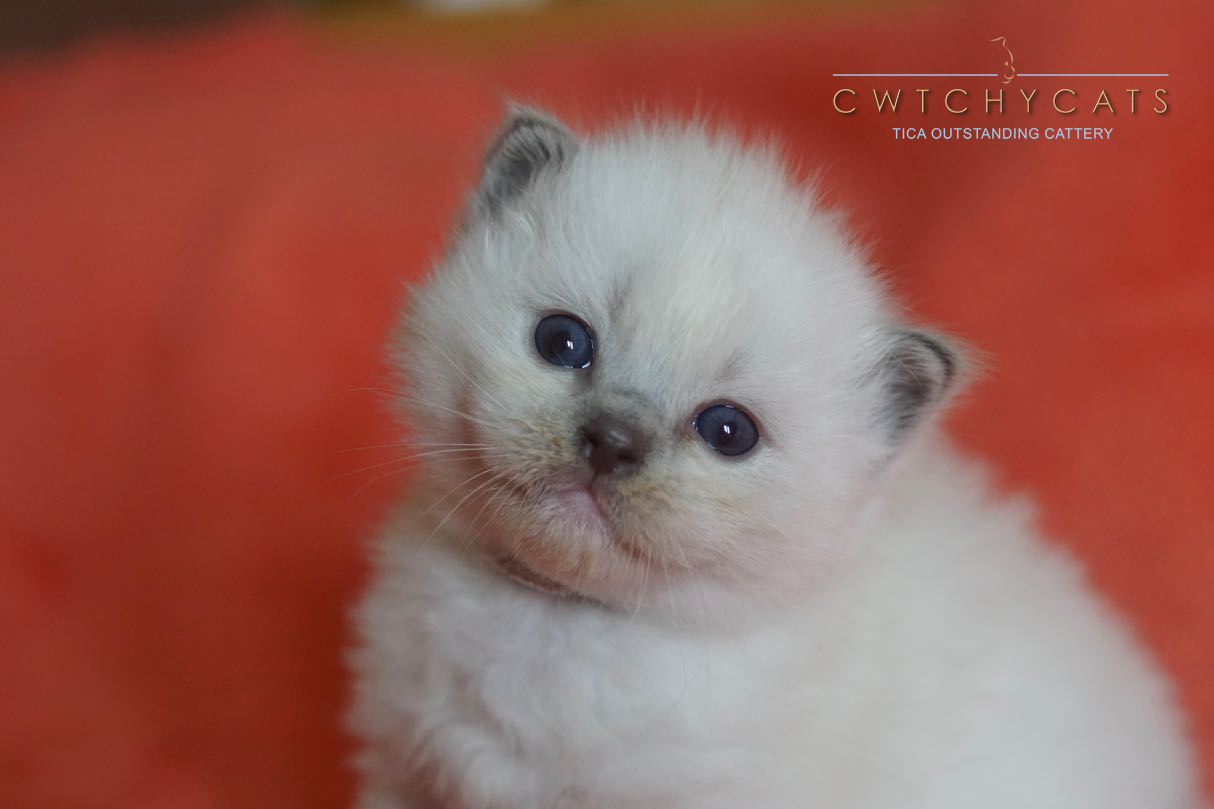 Paisley - 3 Weeks old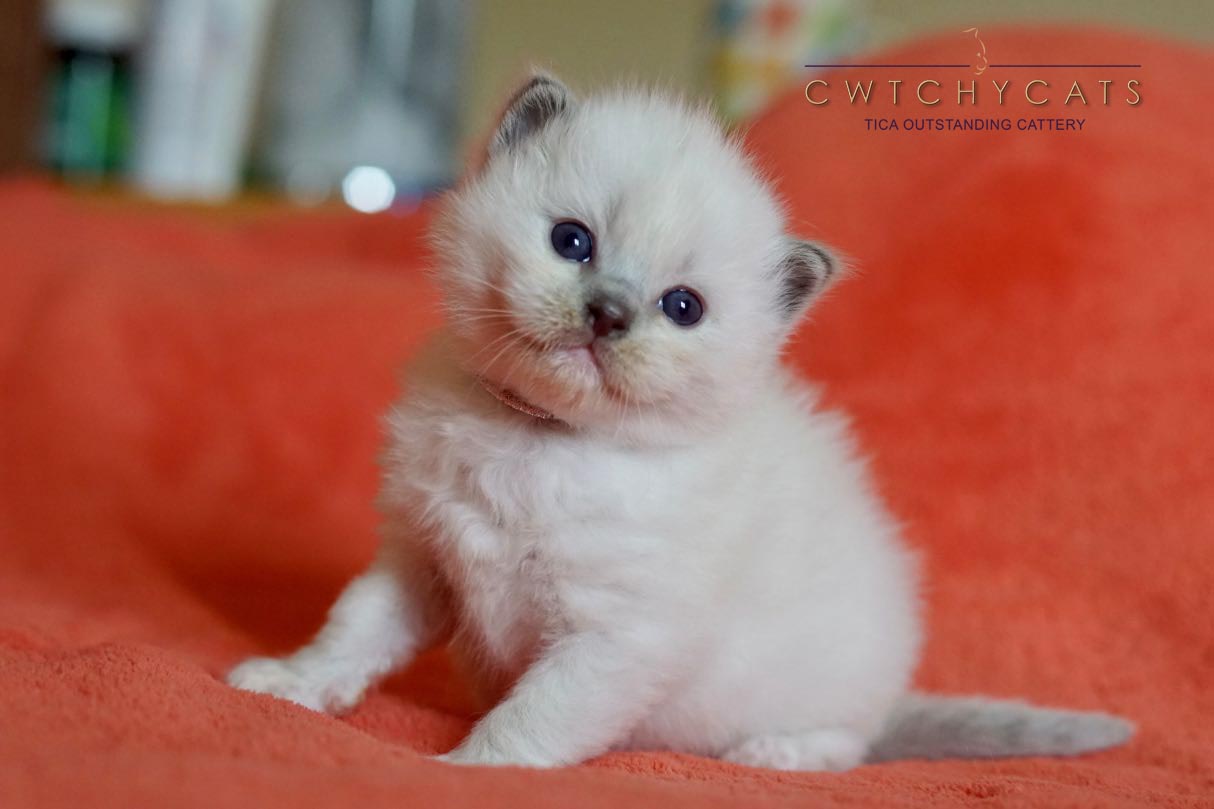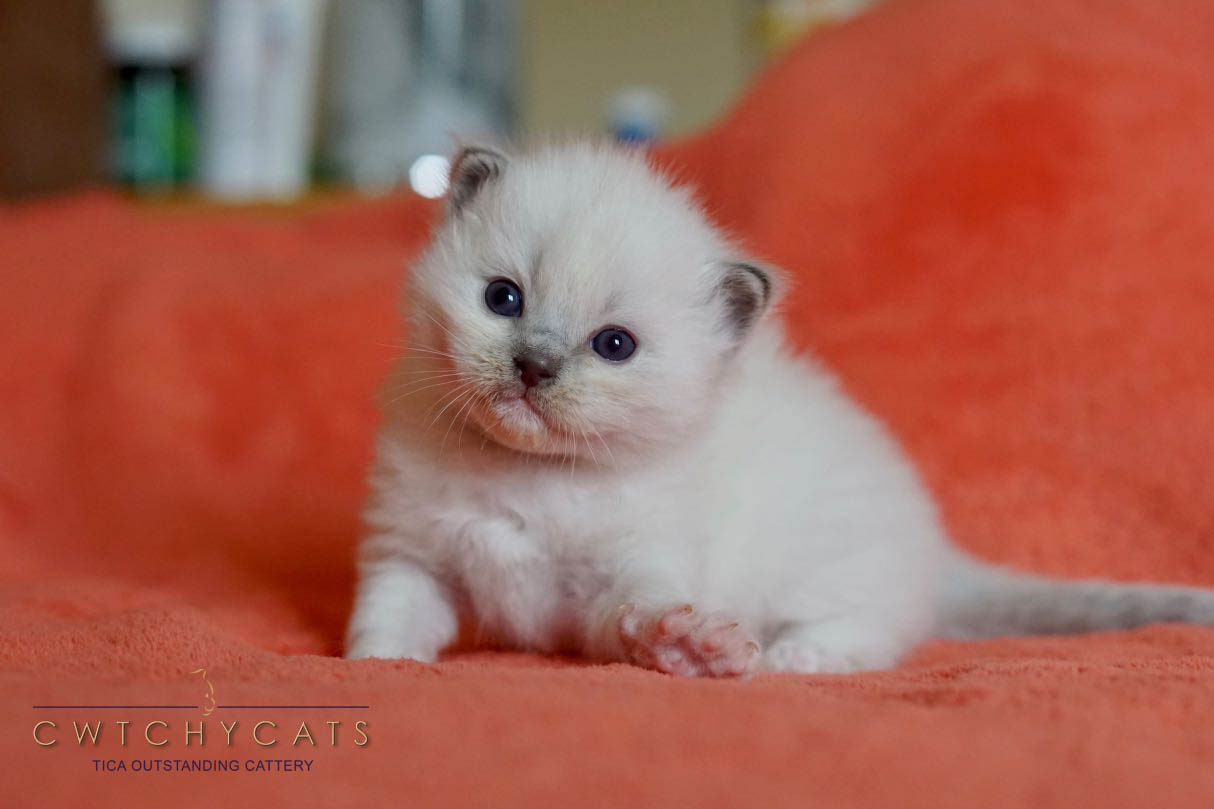 Paisley - 3 Weeks old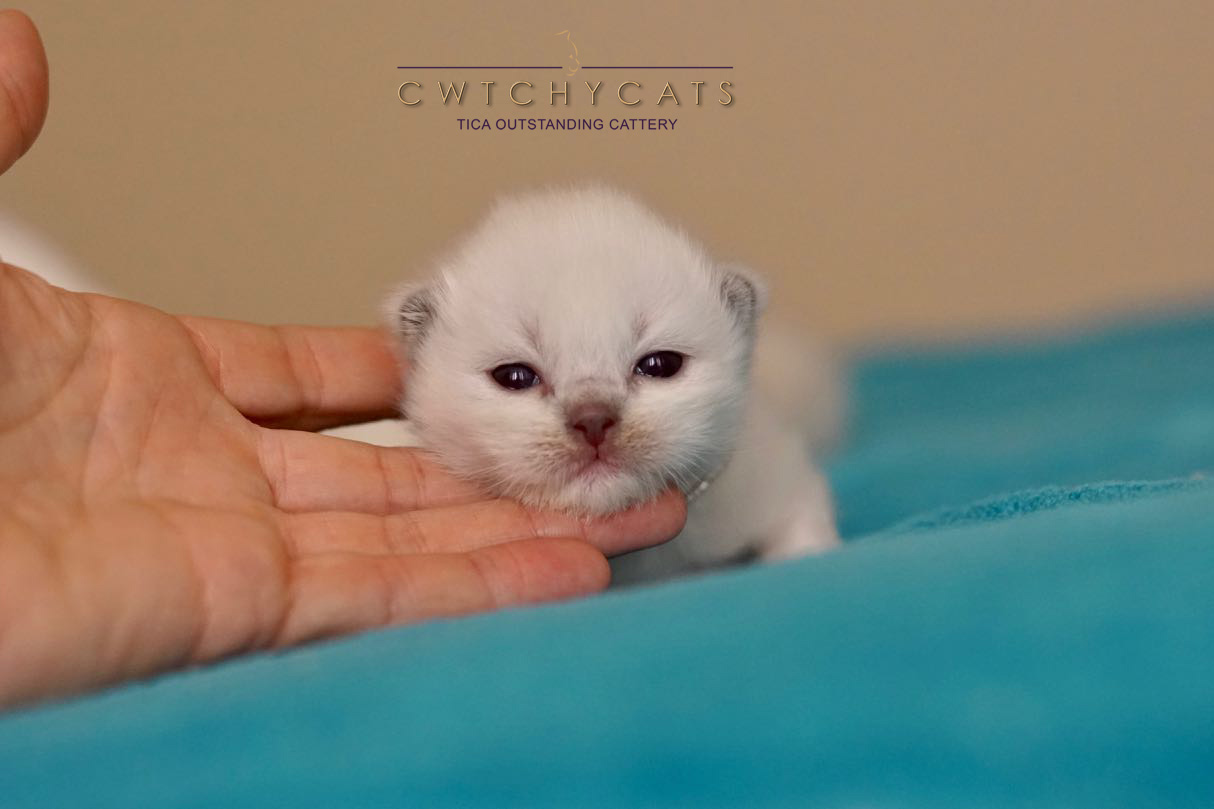 Paisley - 12 Days old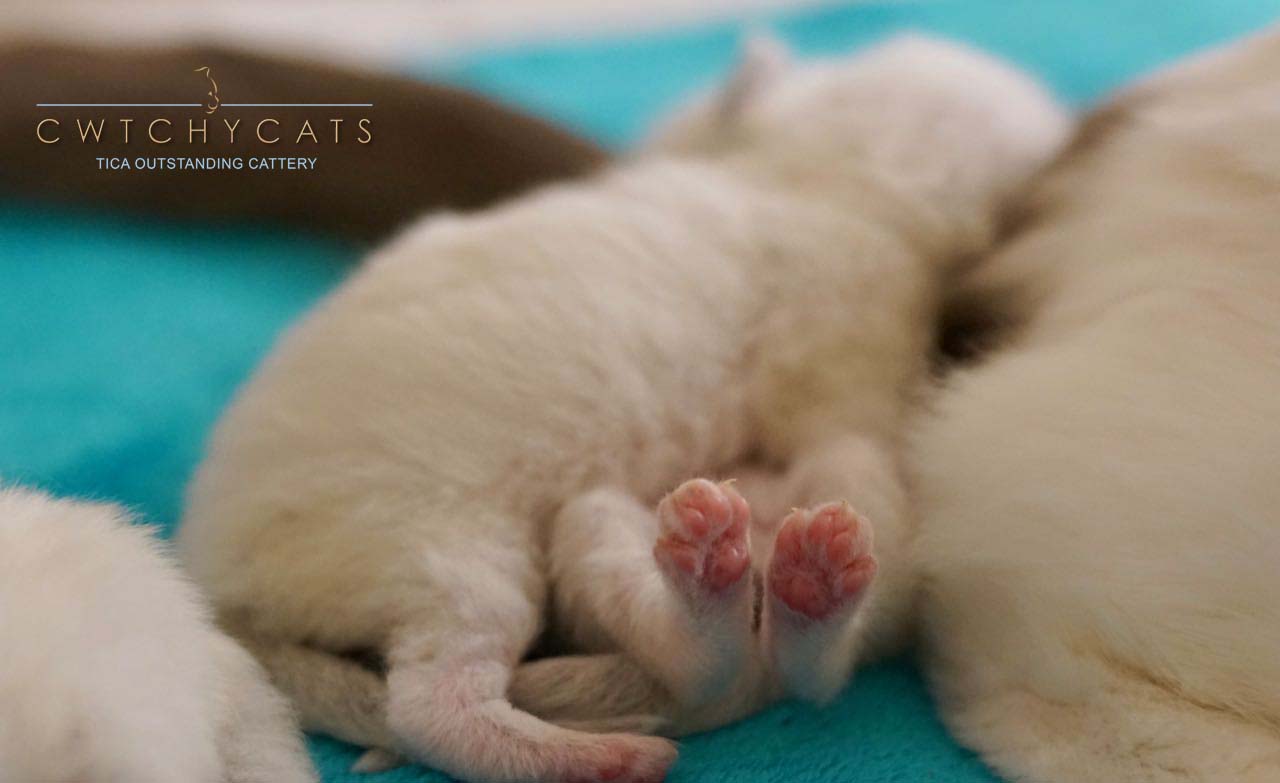 Paisley - 12 Days old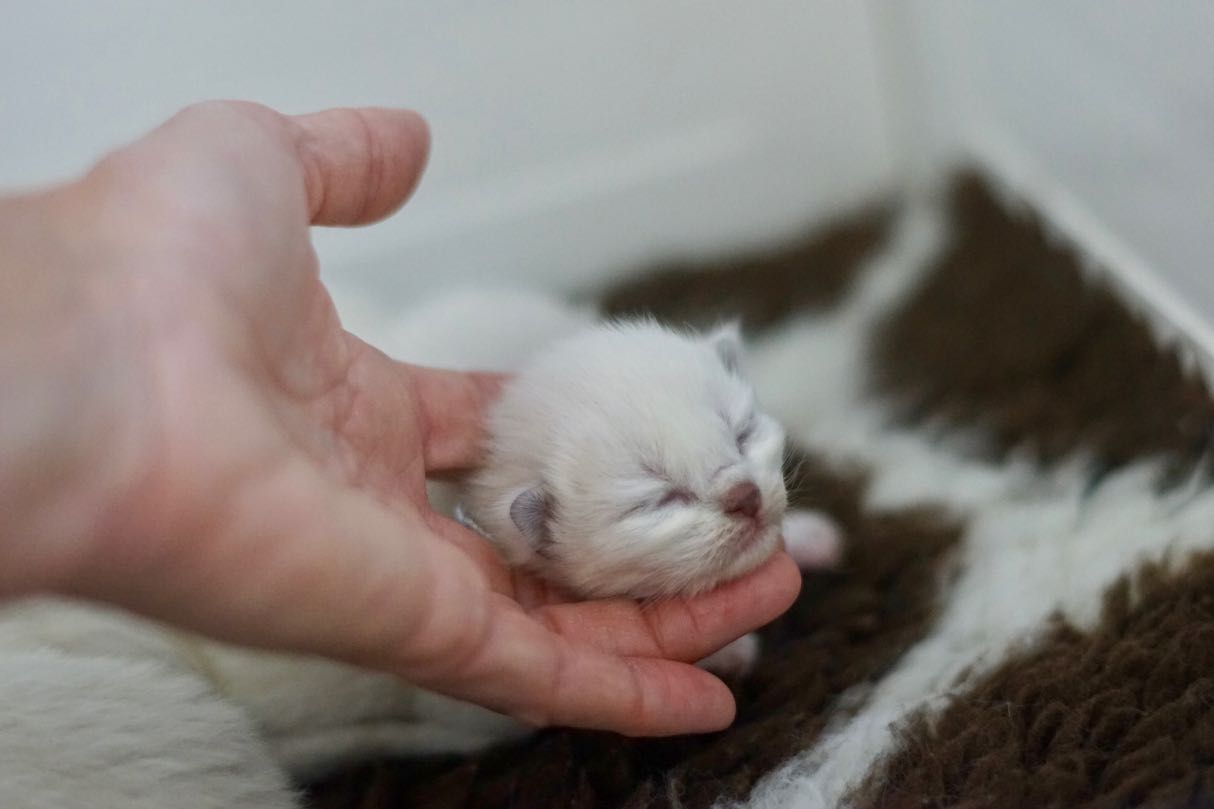 Paisley - 1 Week Old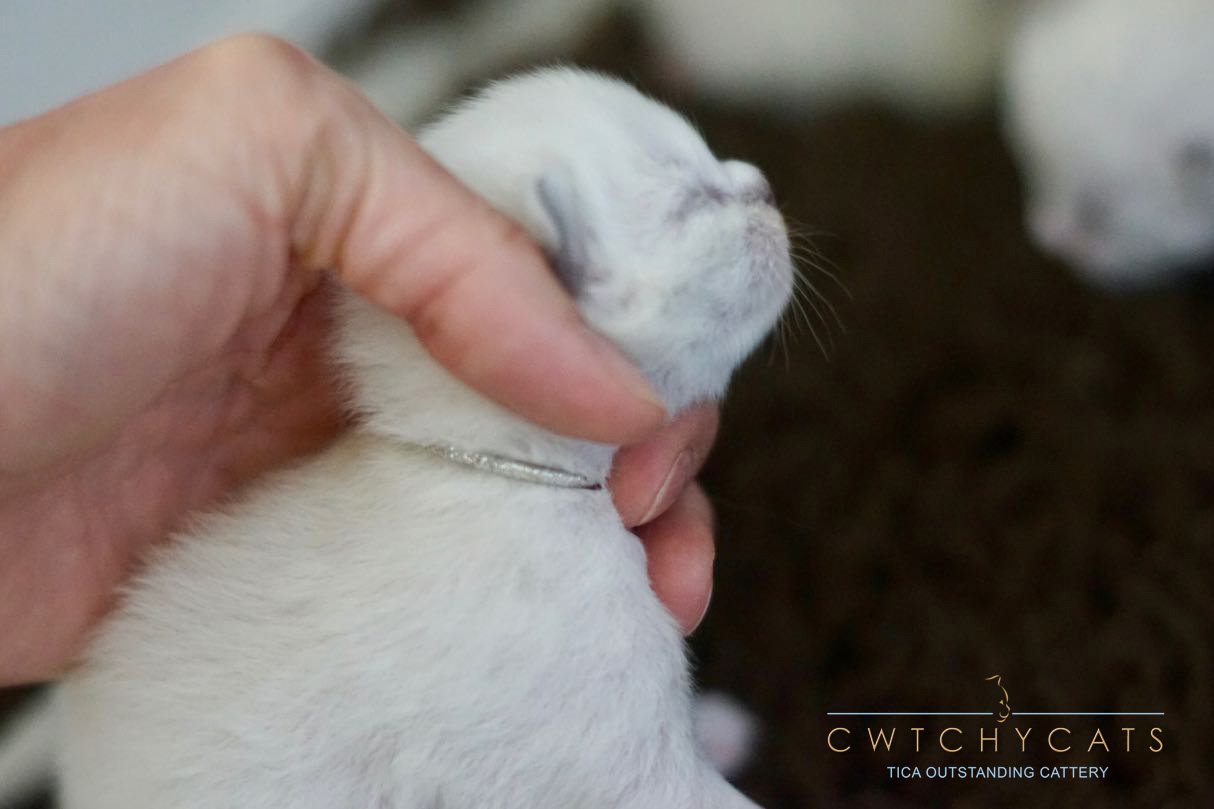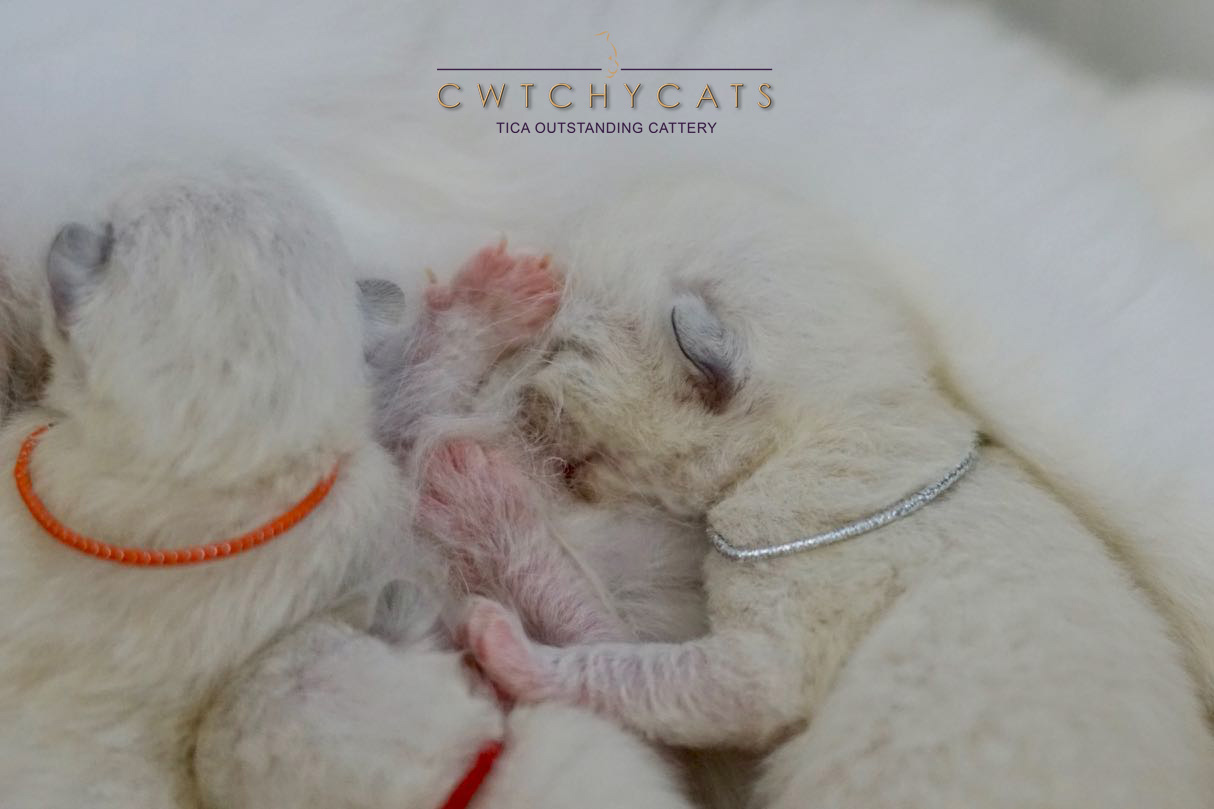 Paisley - 1 Week Old
Boy 2: No Collar
Indigo (Cwtchycats Indigo Blue)
Blue Mitted
Under Evaluation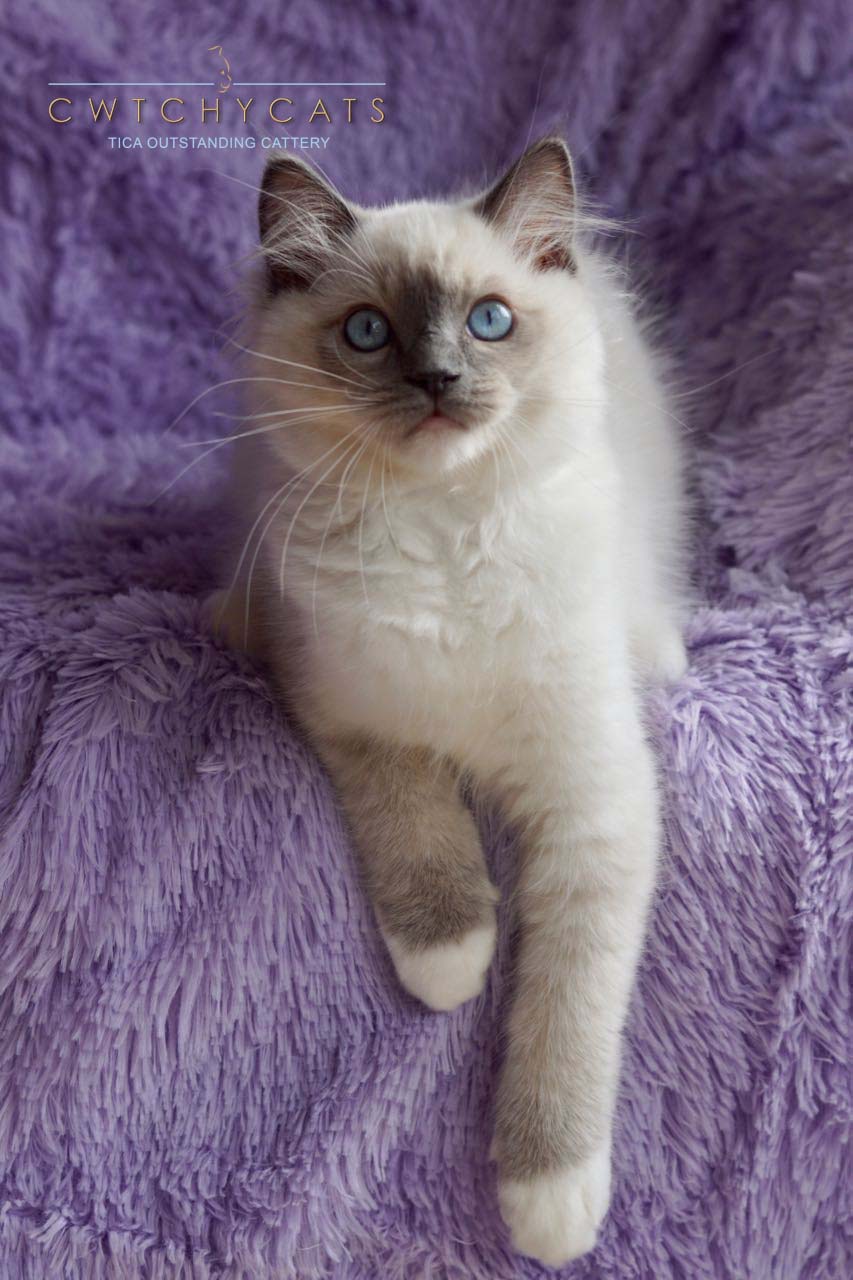 Indigo - 14 Weeks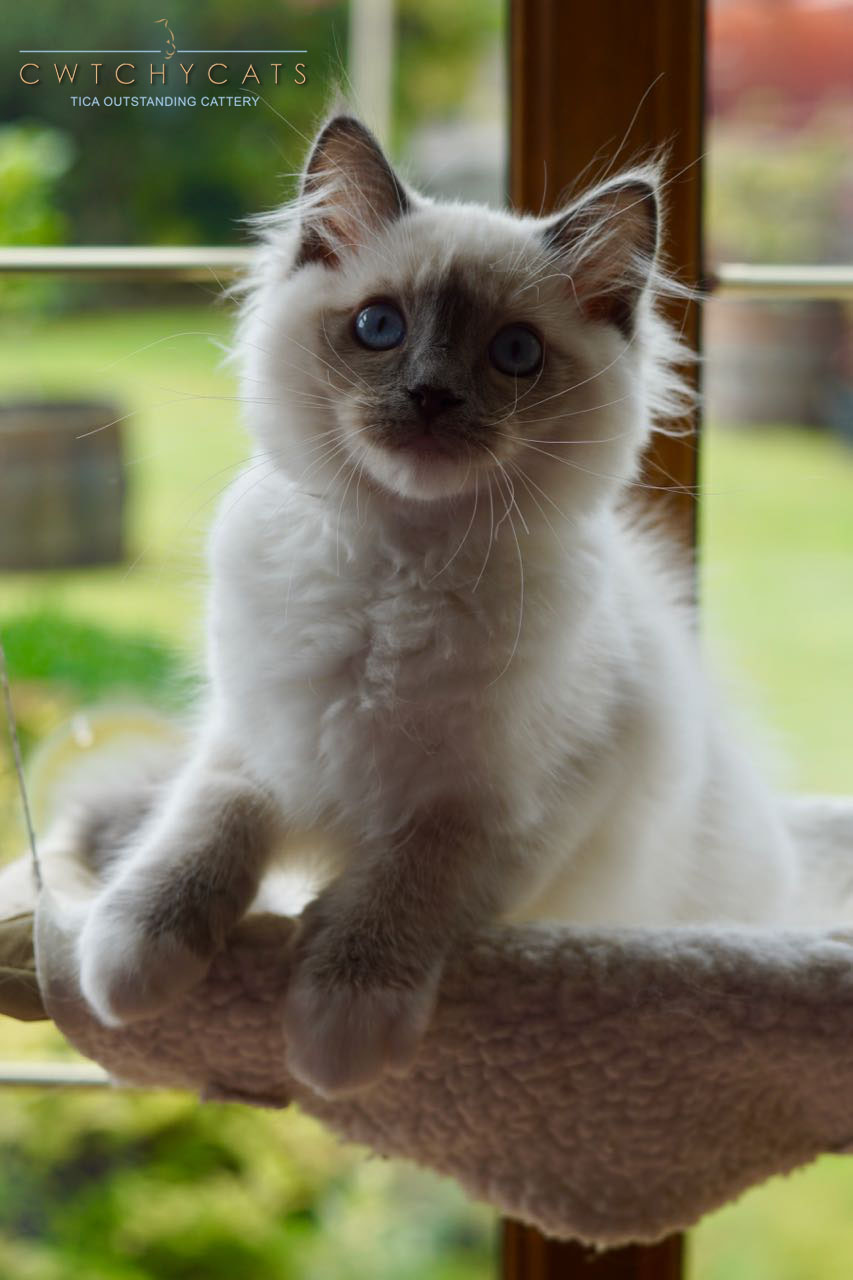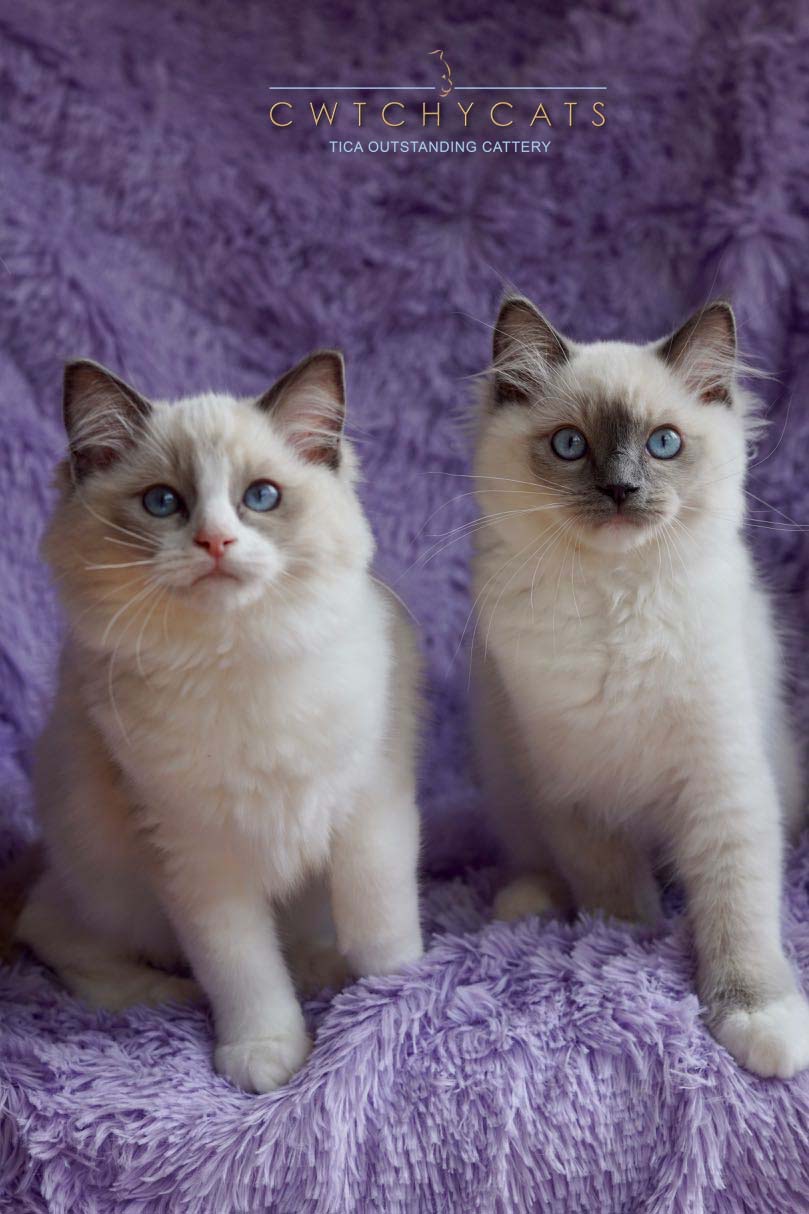 Indigo (and Sapphire) - 14 Weeks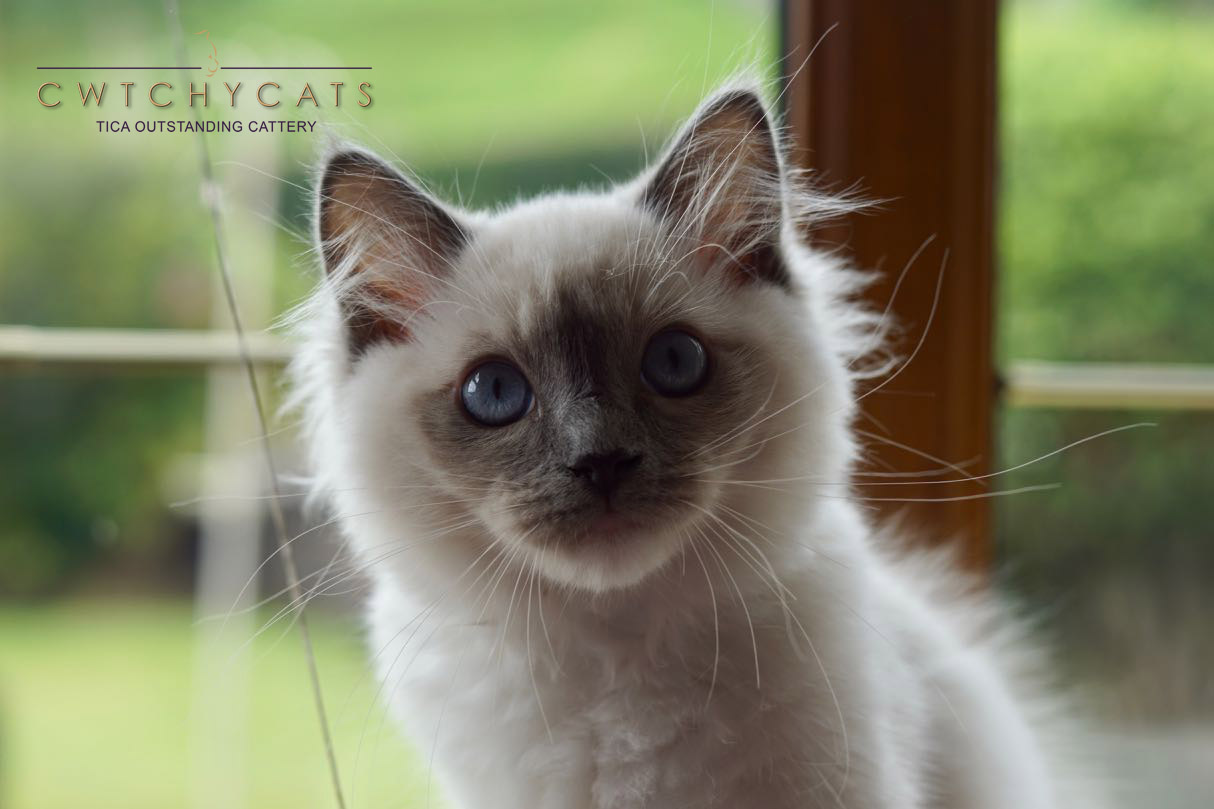 Indigo - 14 Weeks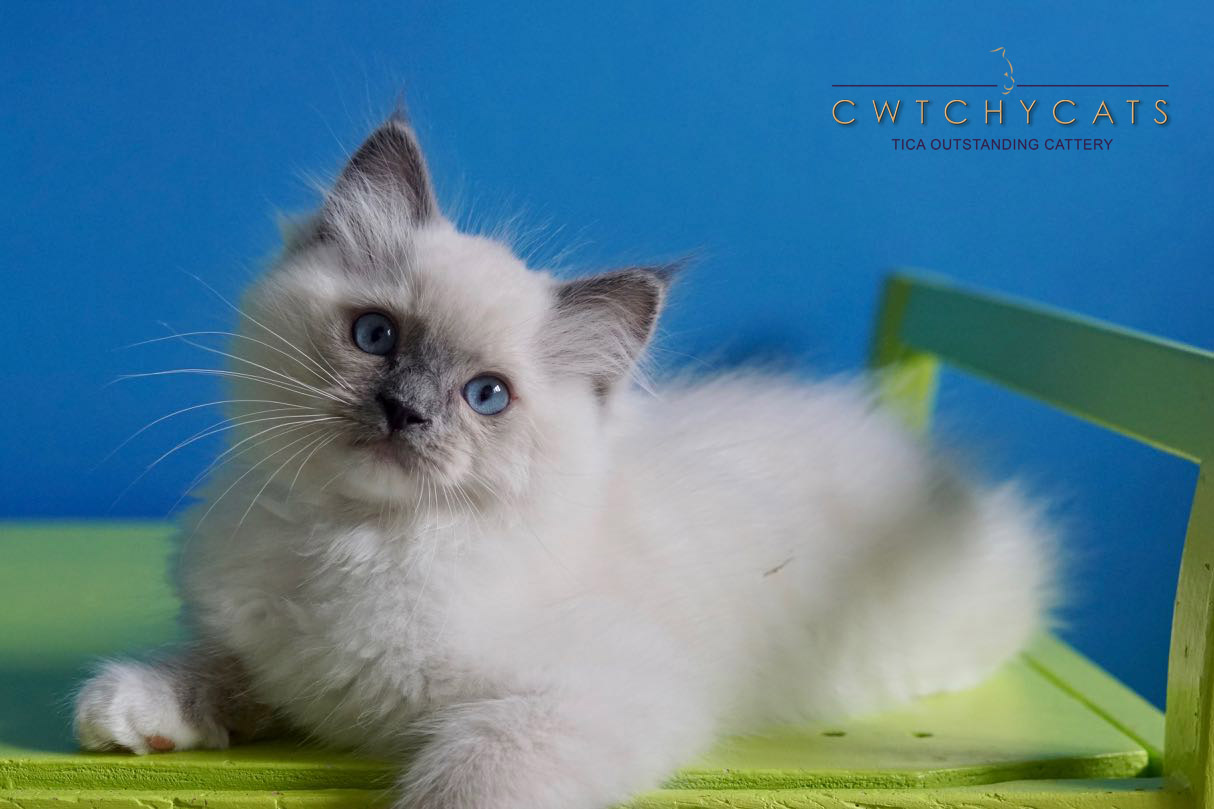 Indigo - 10 Weeks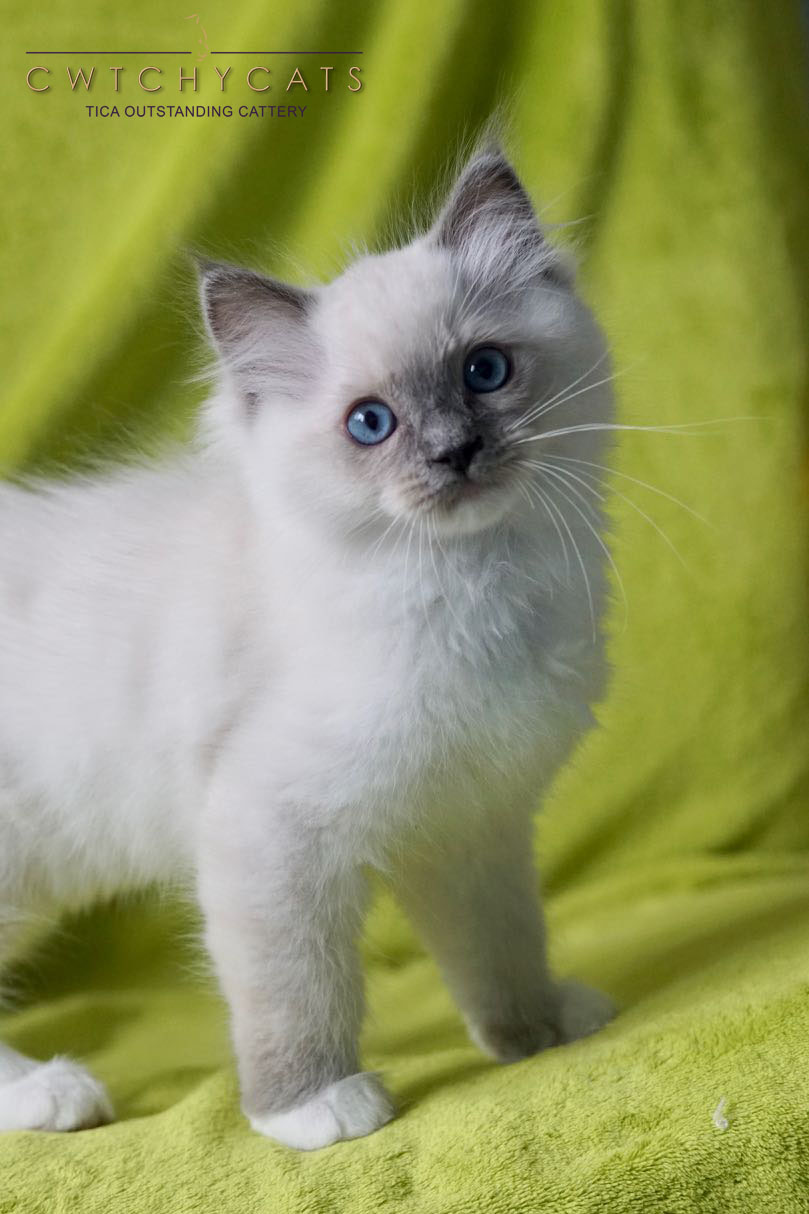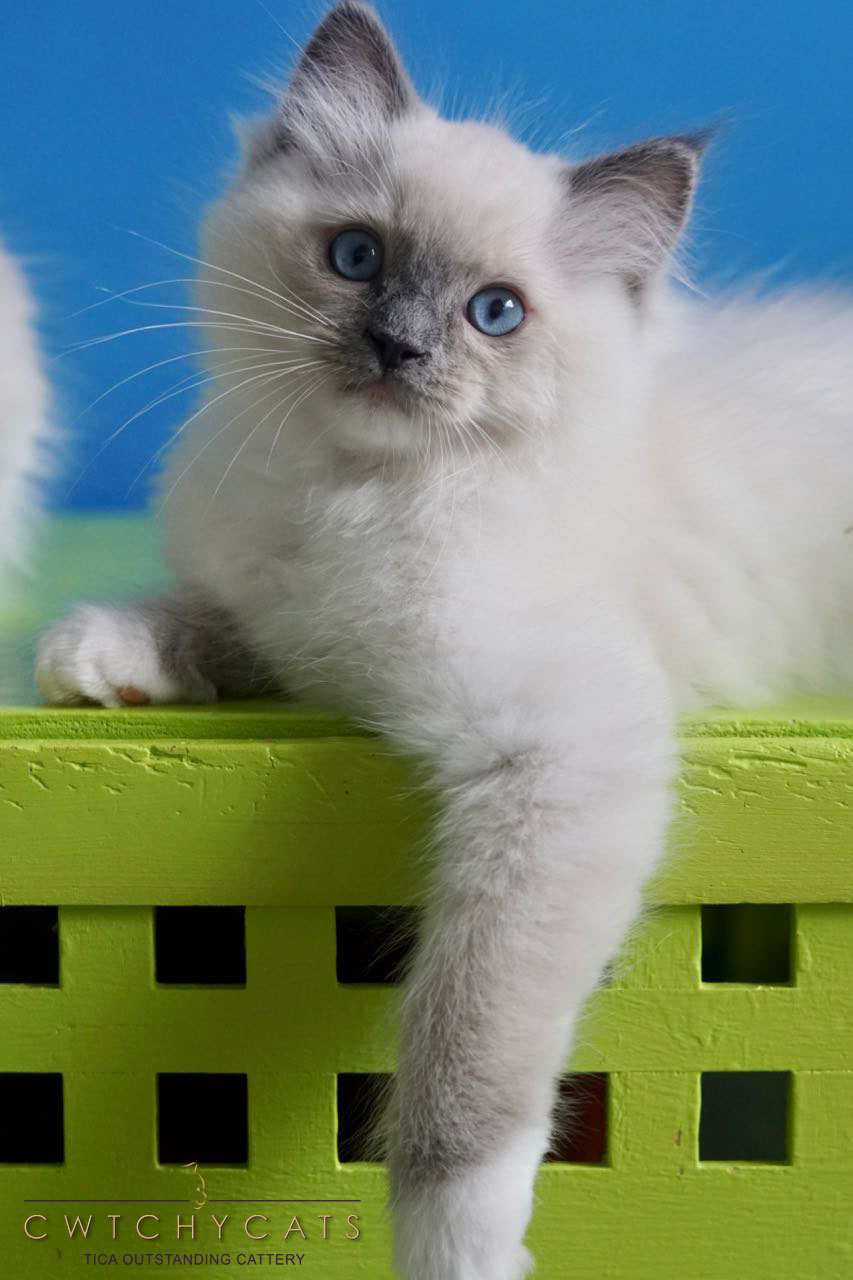 Indigo - 10 Weeks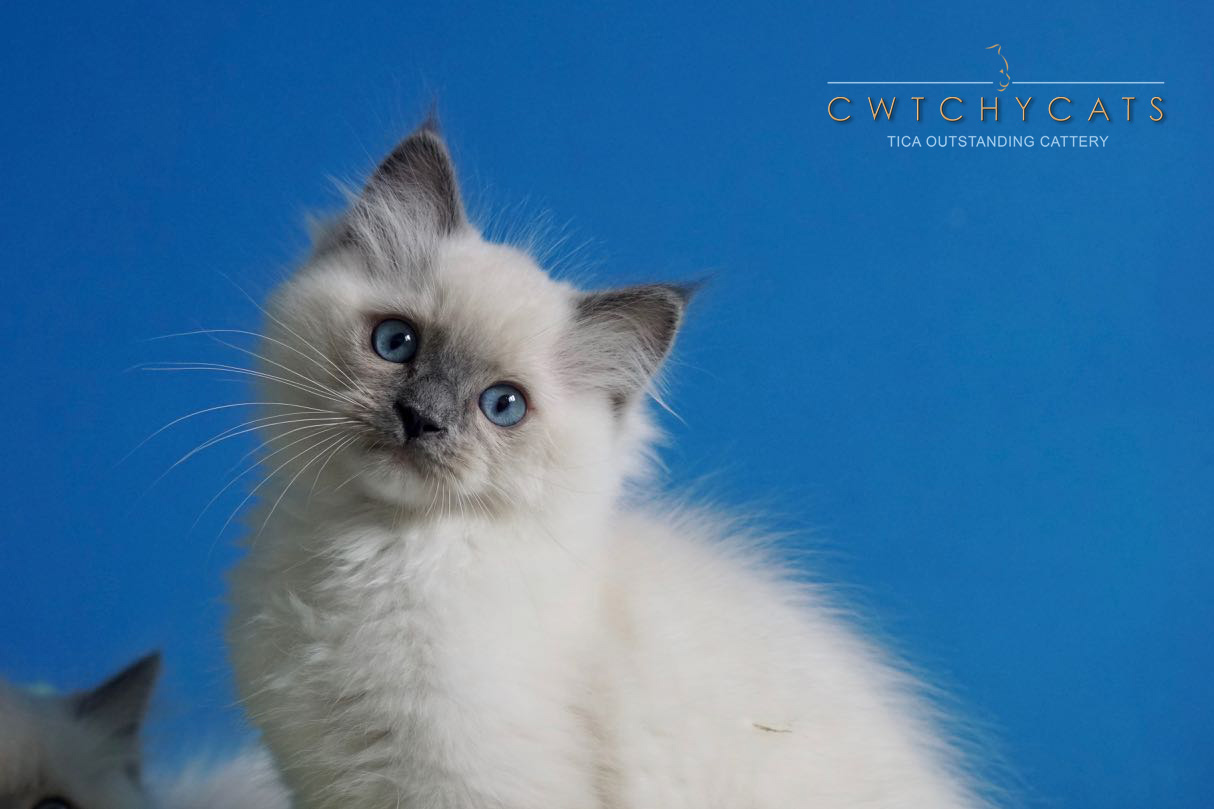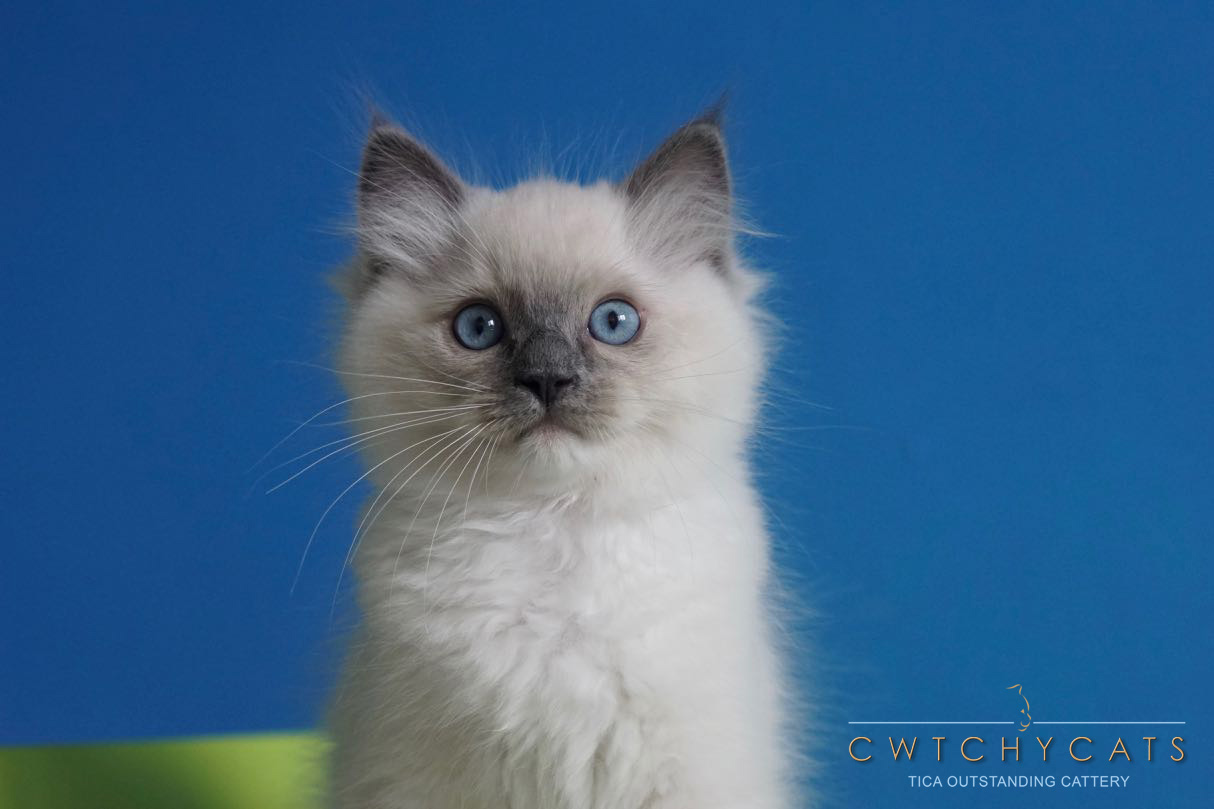 Indigo - 10 Weeks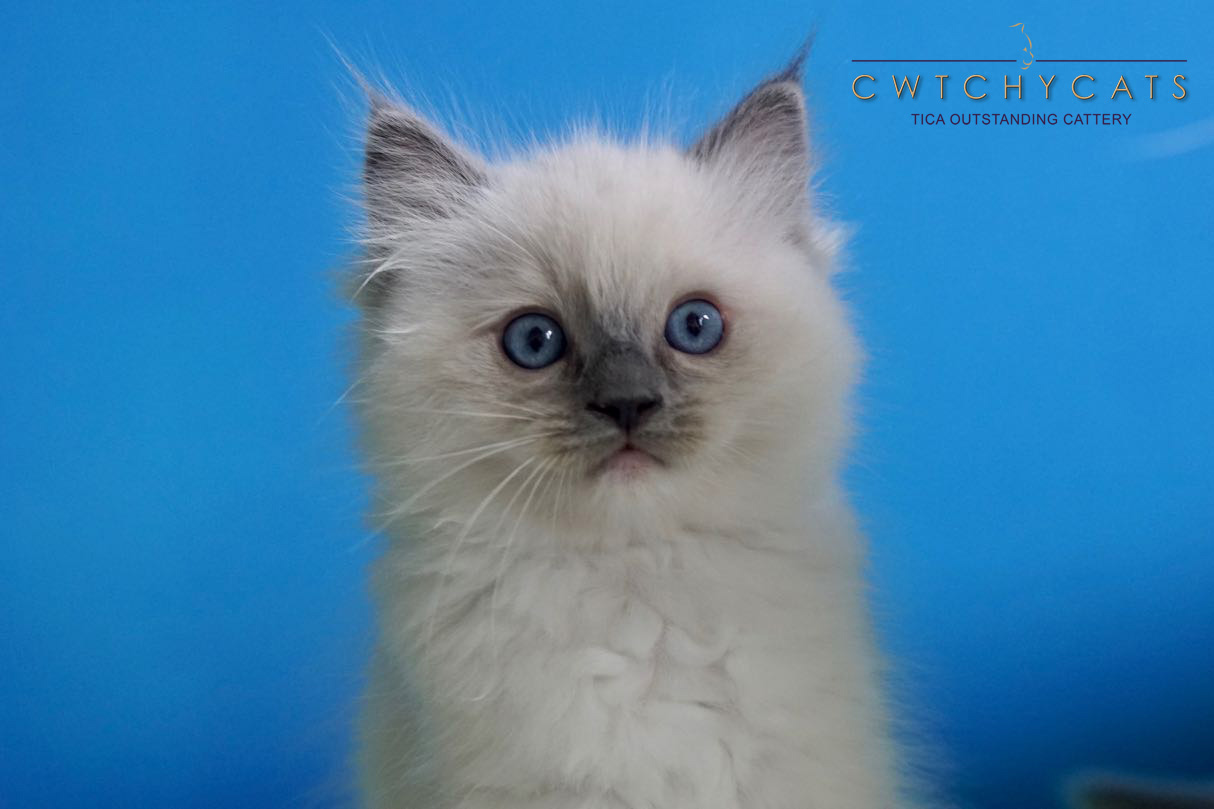 Indigo - 8 Weeks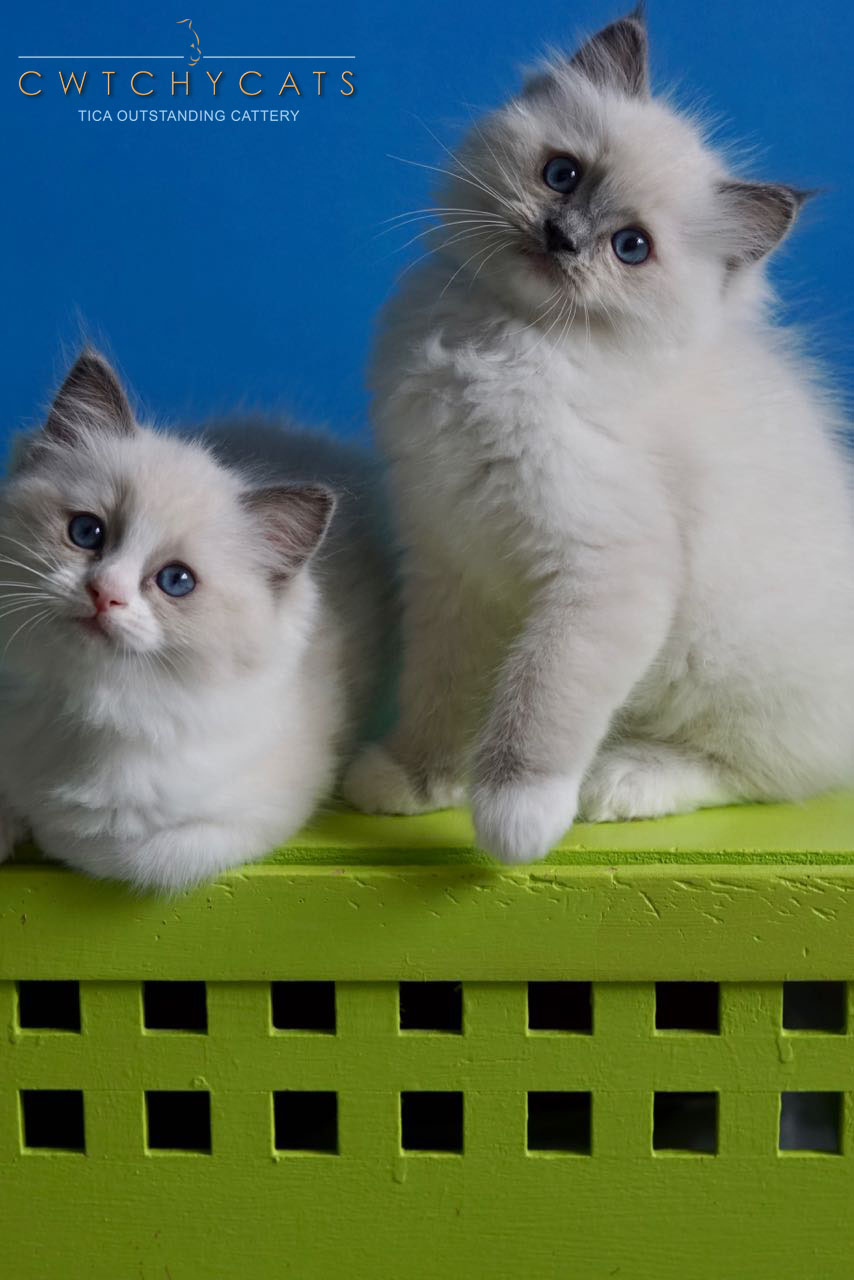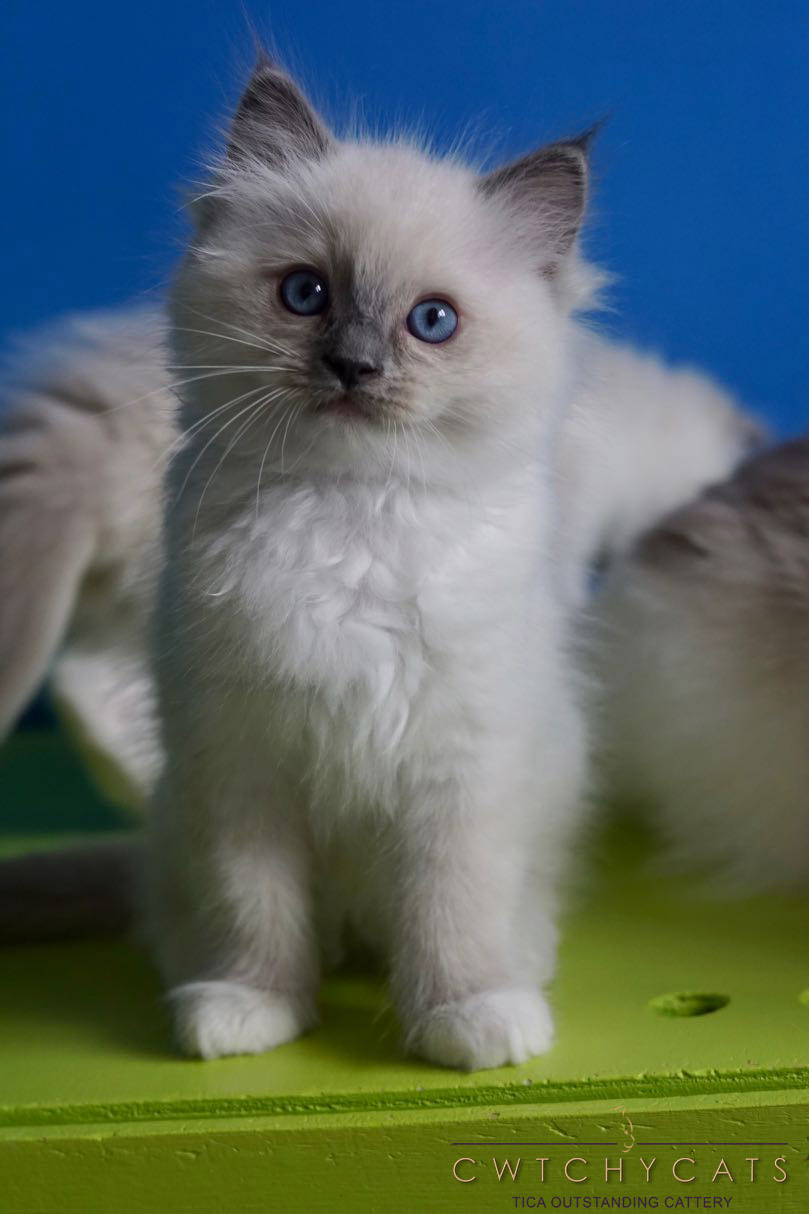 Indigo - 8 Weeks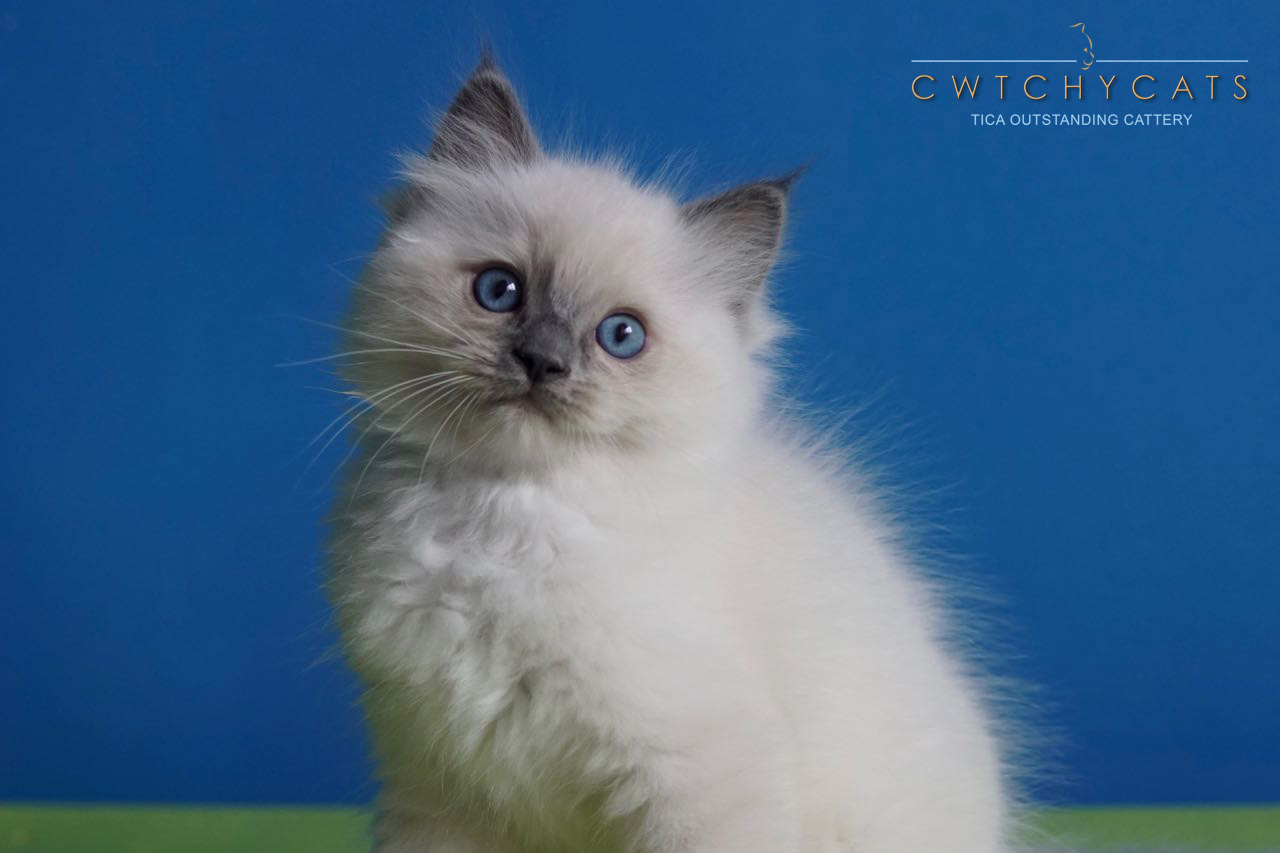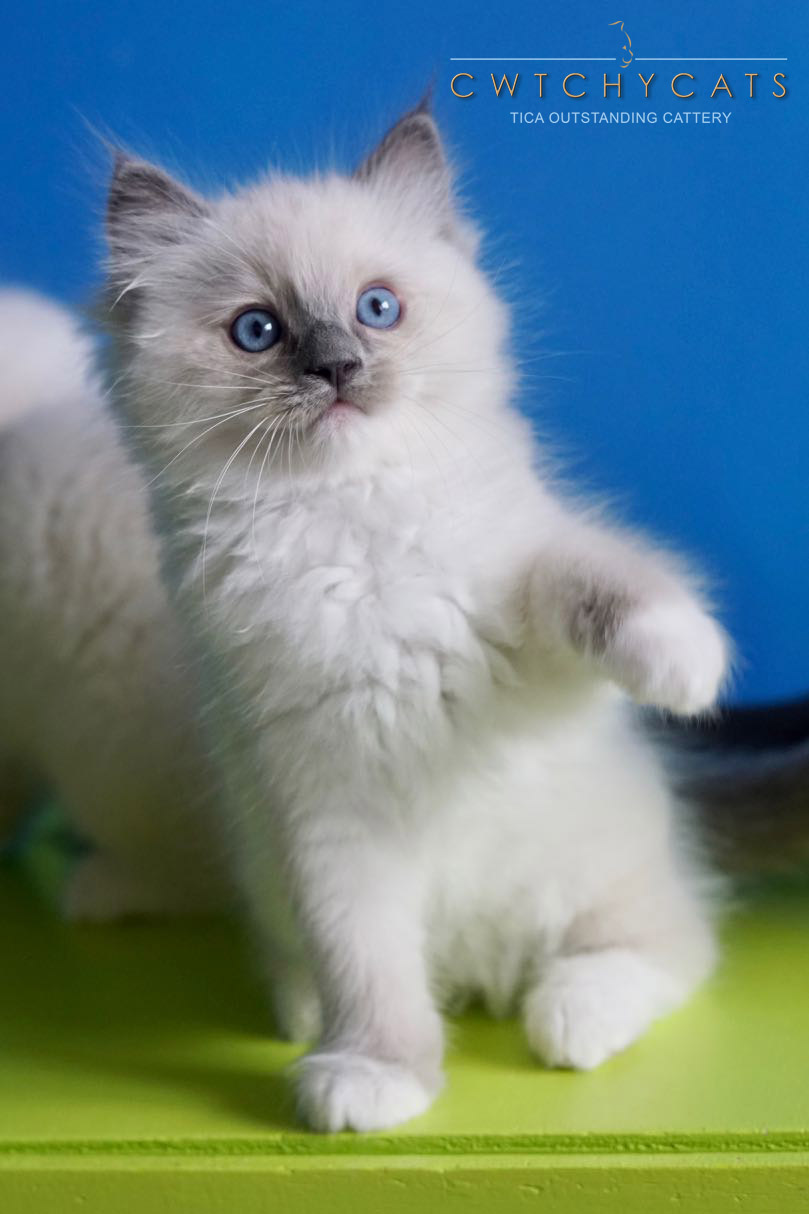 Indigo - 8 Weeks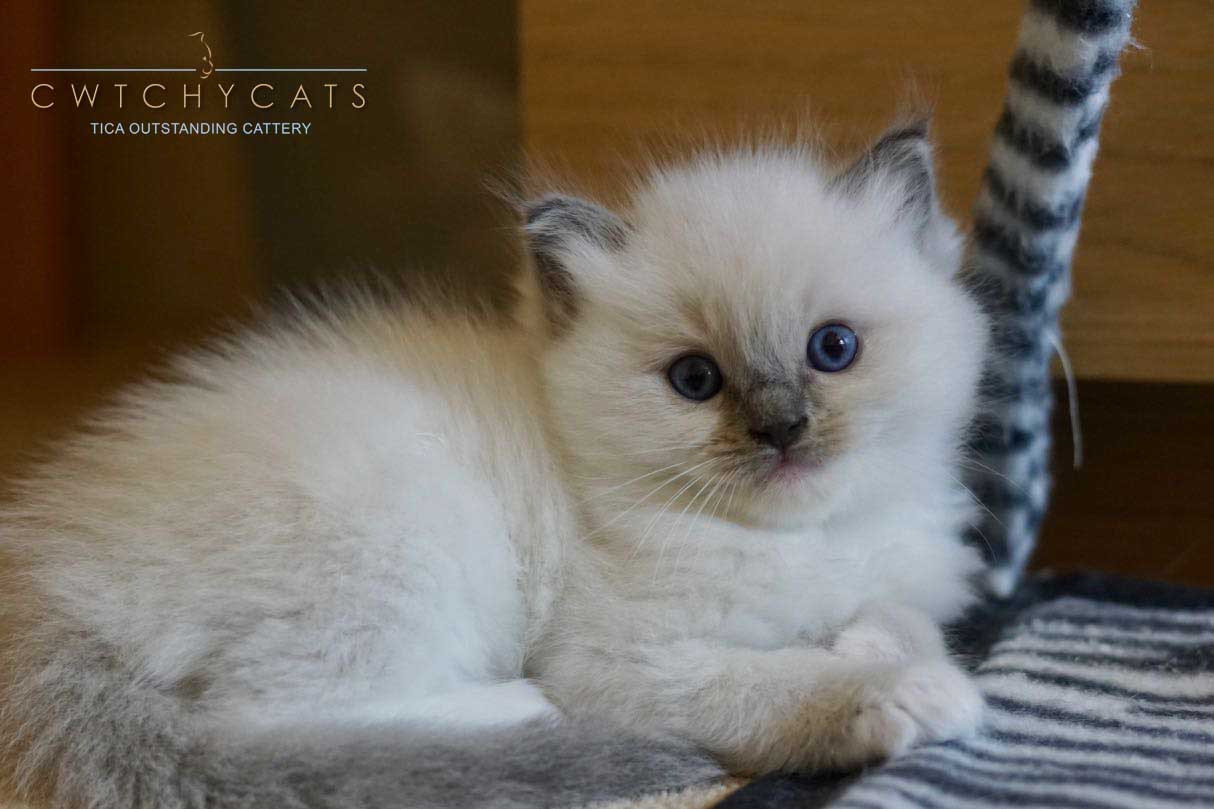 Indigo - 5.5 Weeks Old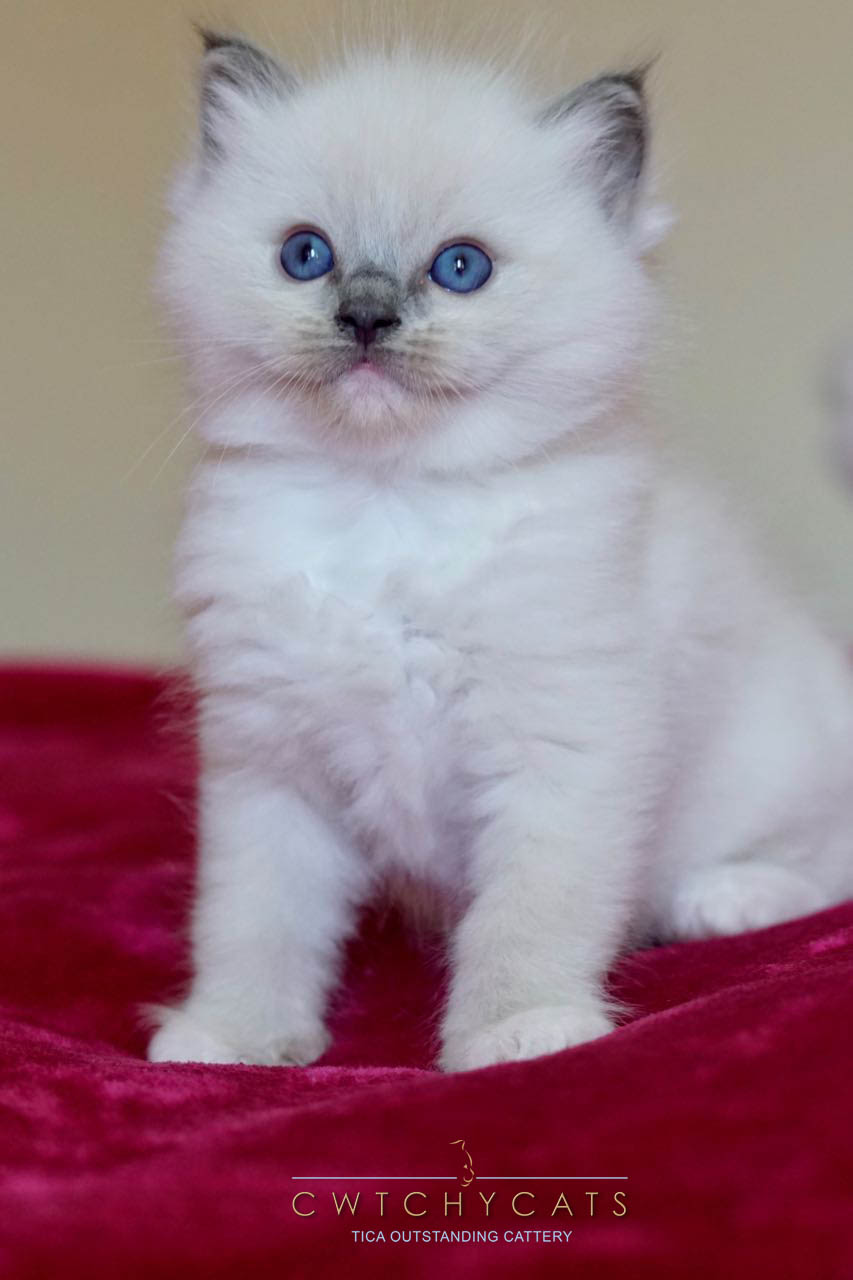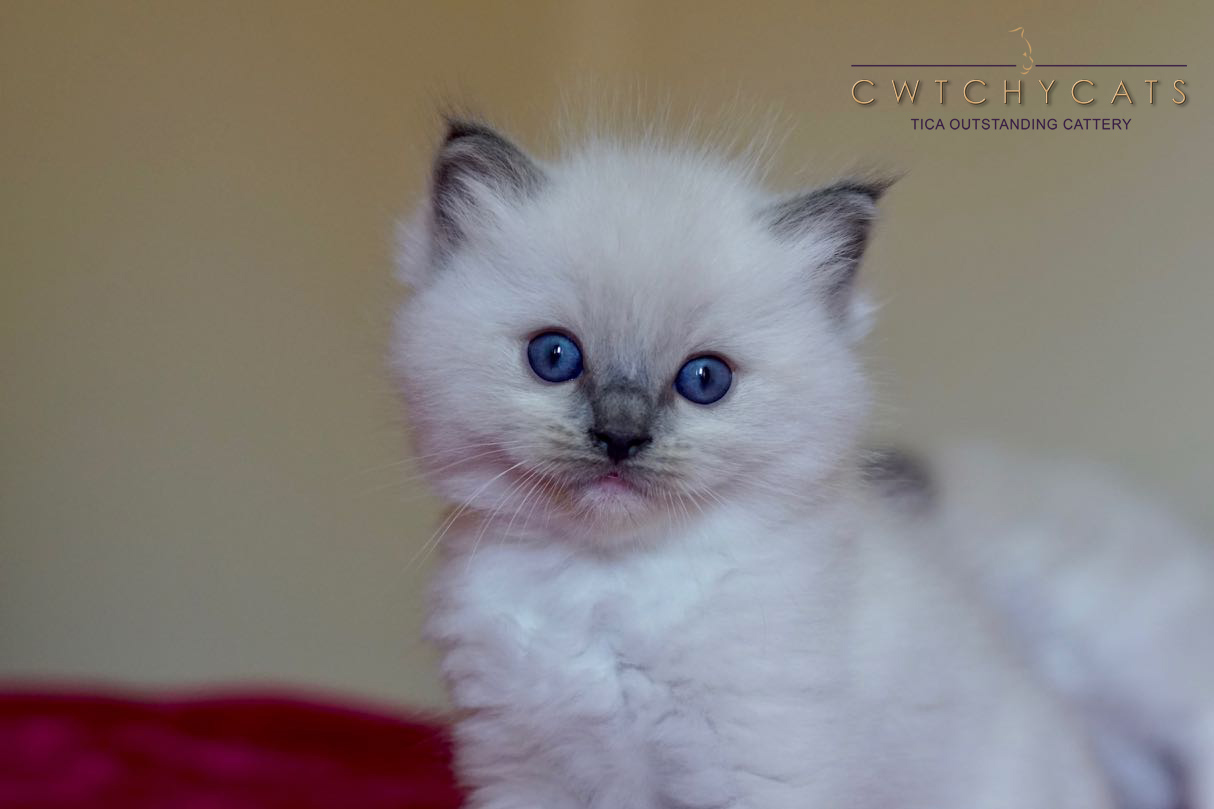 Indigo - 5.5 Weeks Old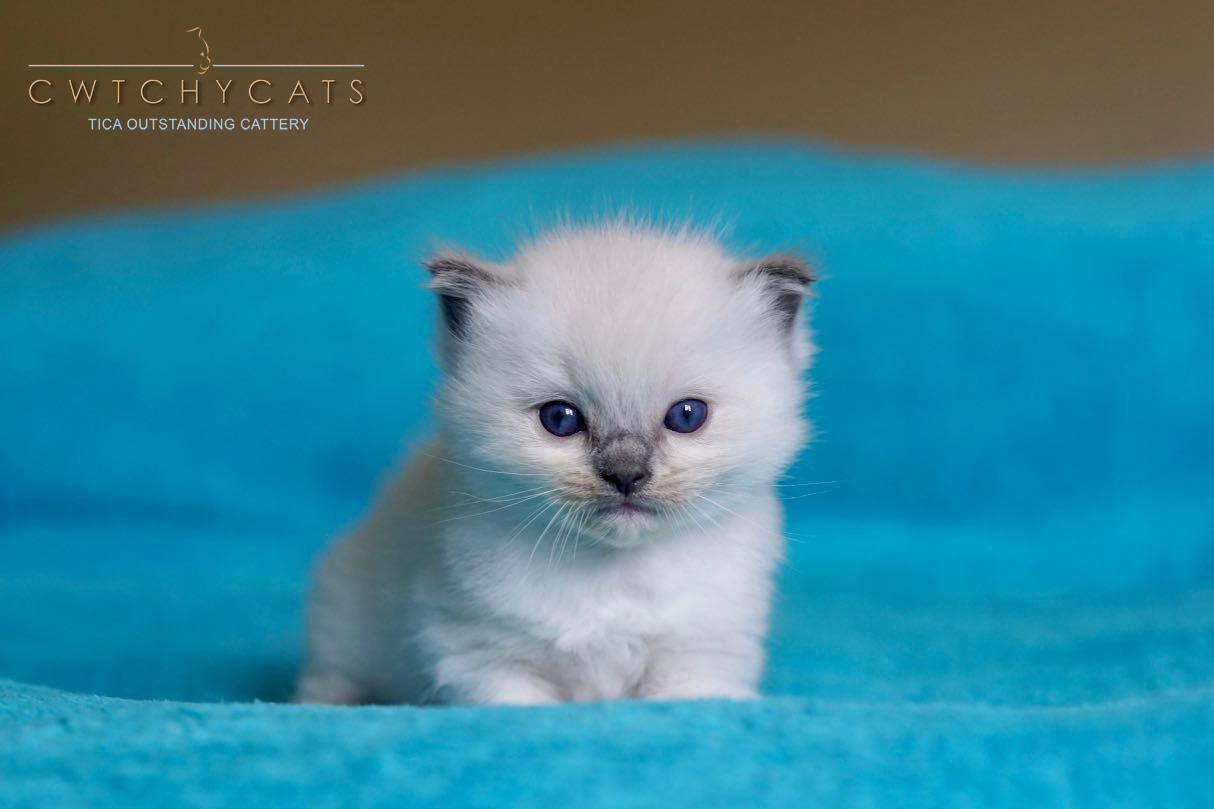 Indigo - 4 Weeks Old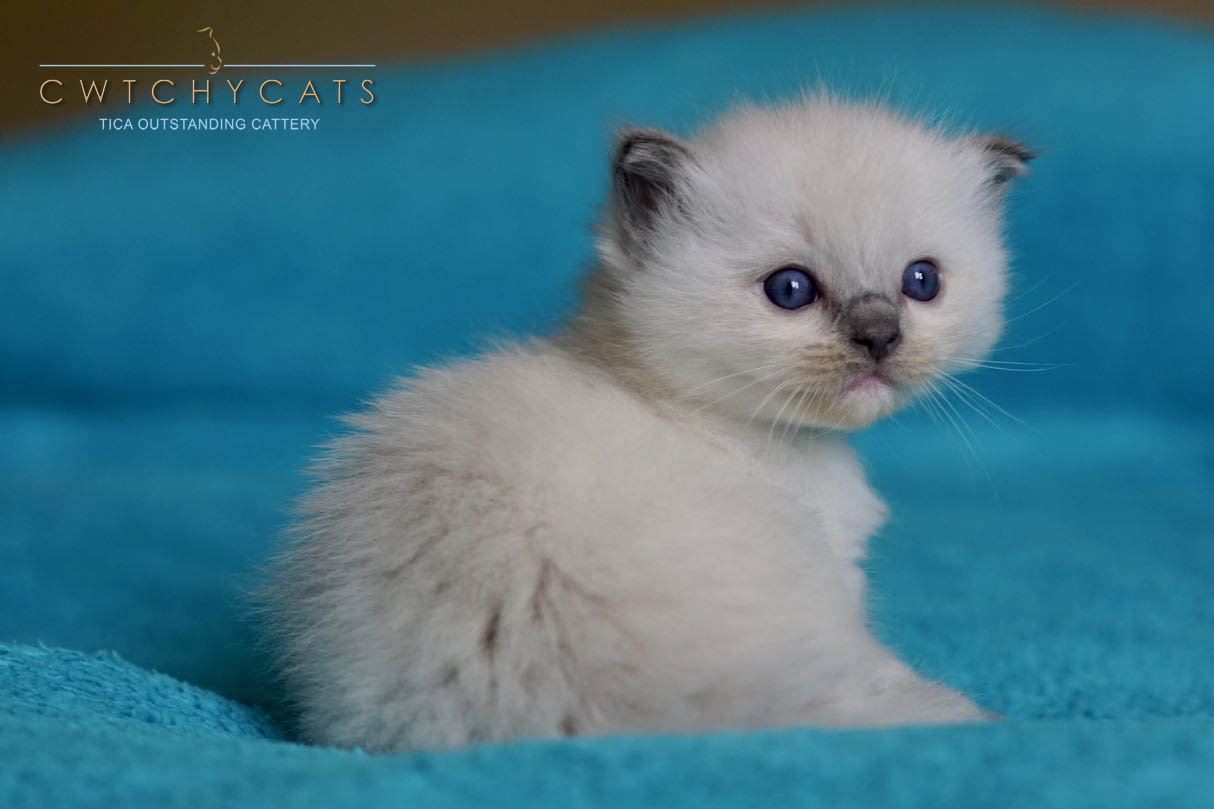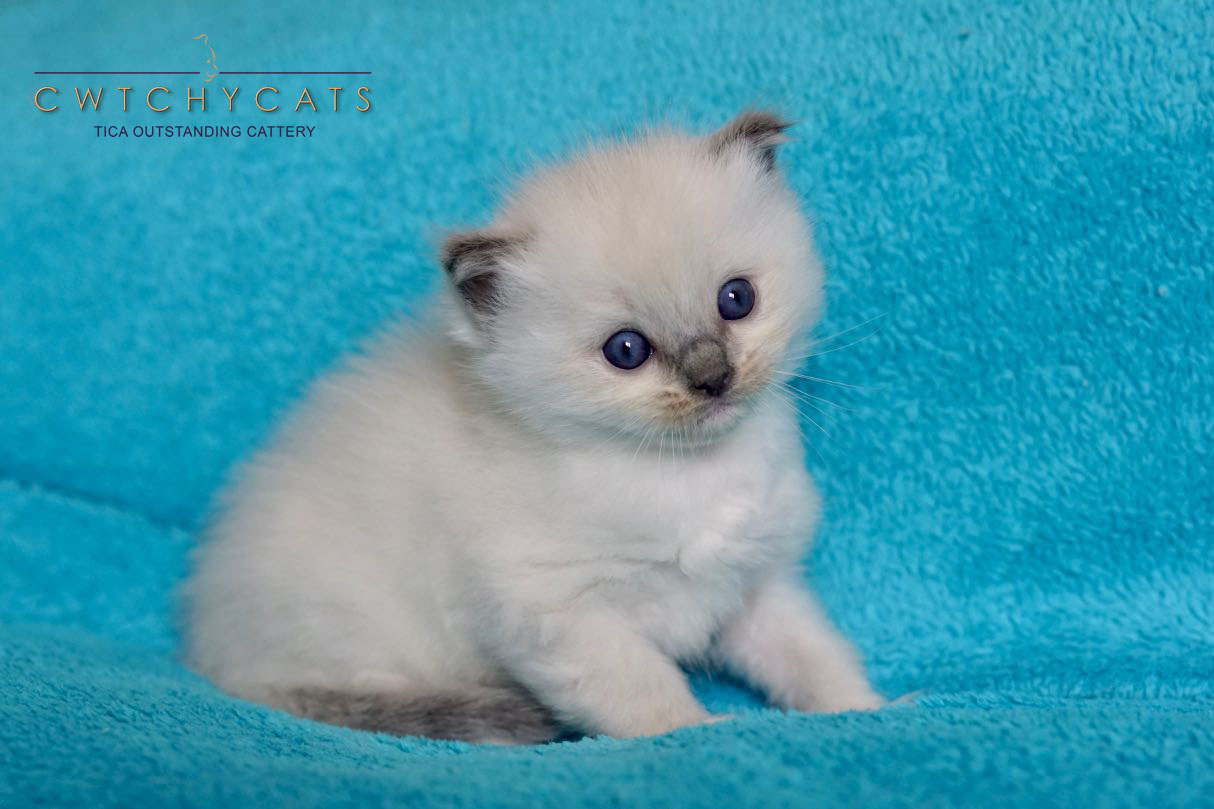 Indigo - 4 Weeks Old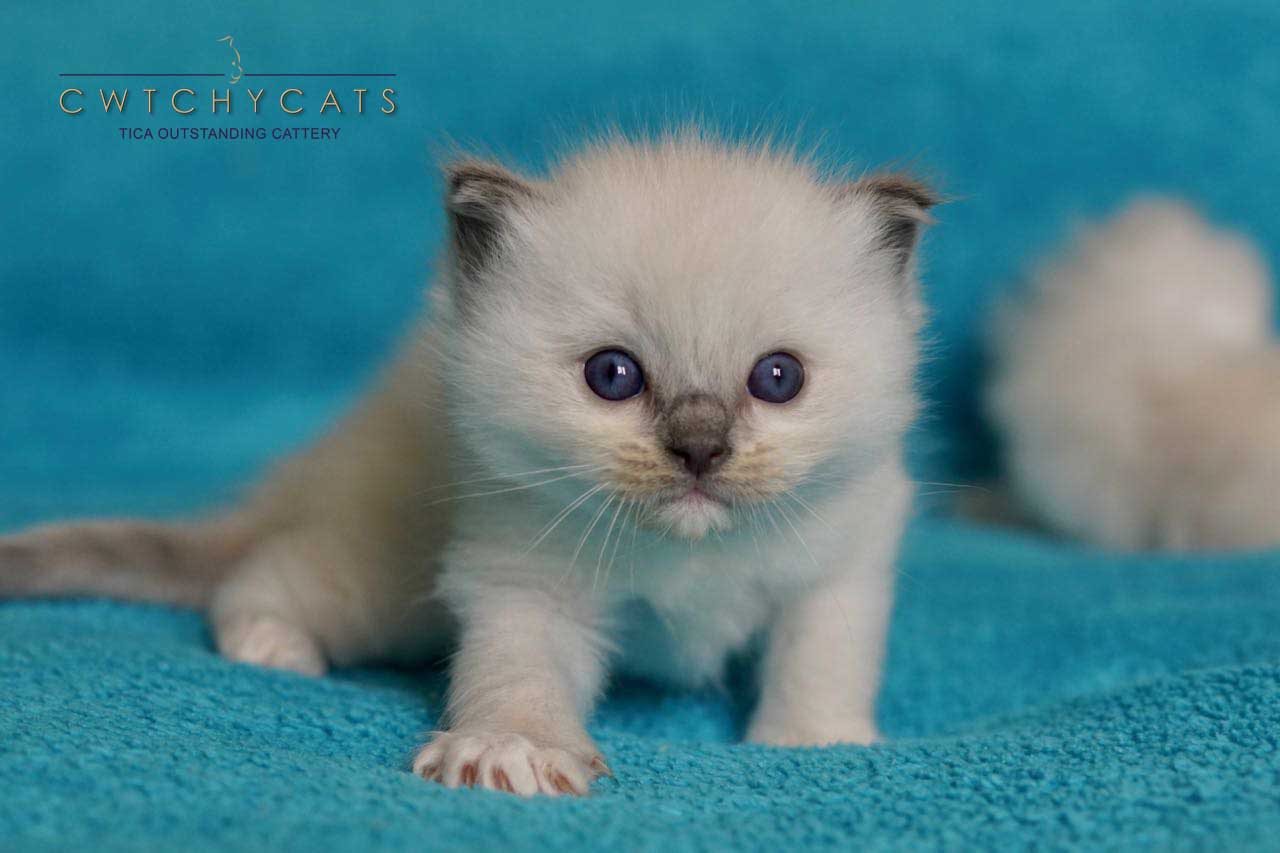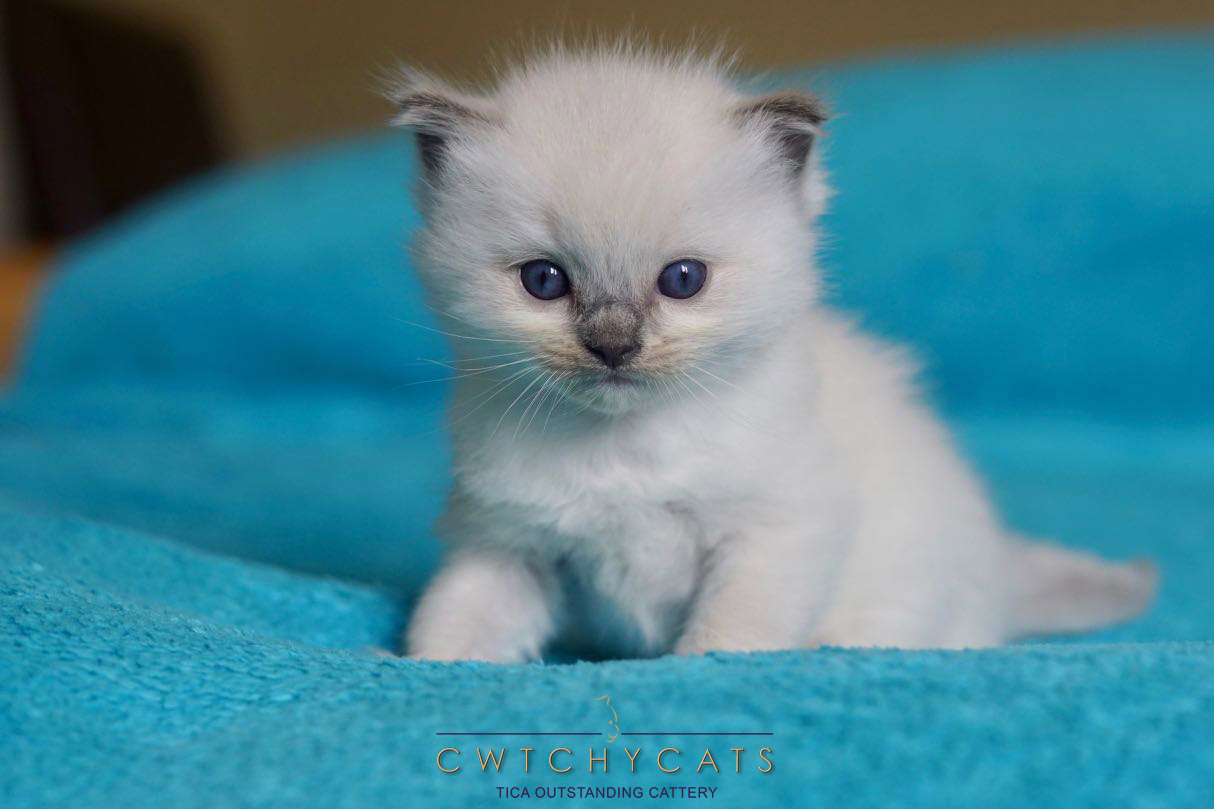 Indigo - 4 Weeks Old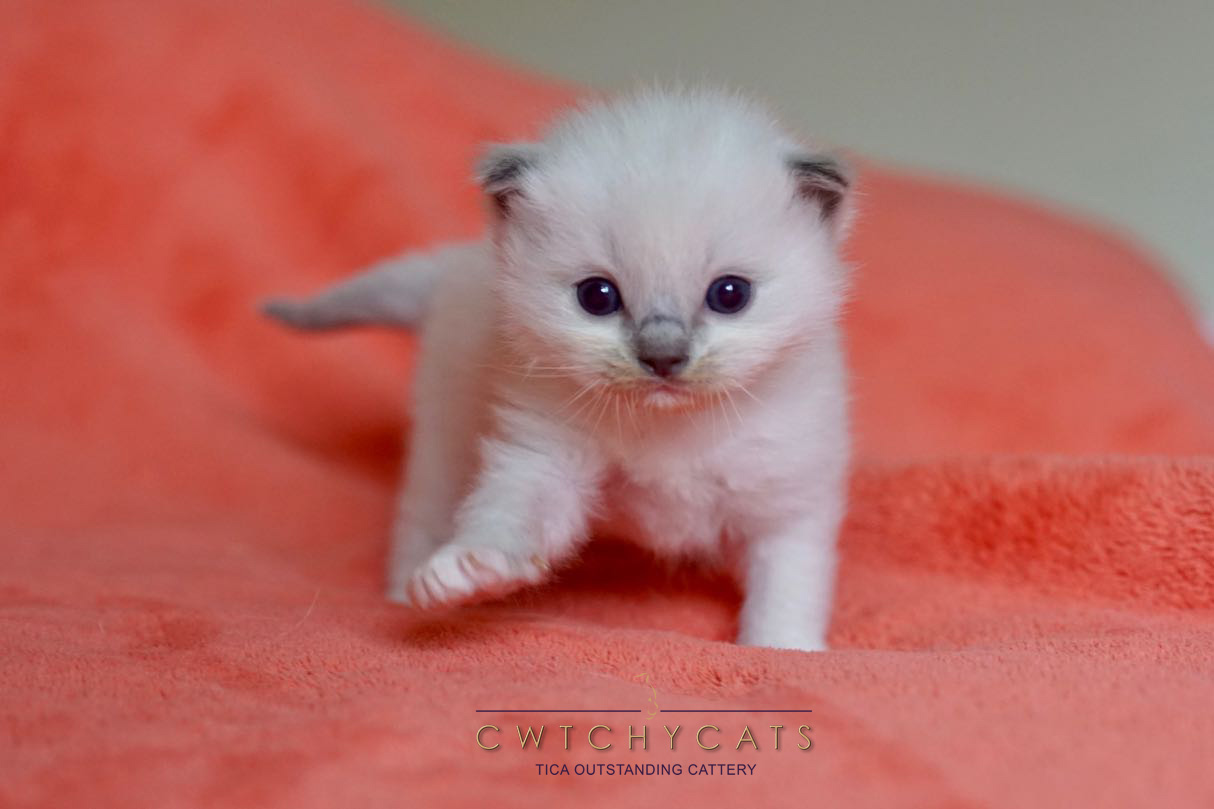 Indigo - 3 Weeks old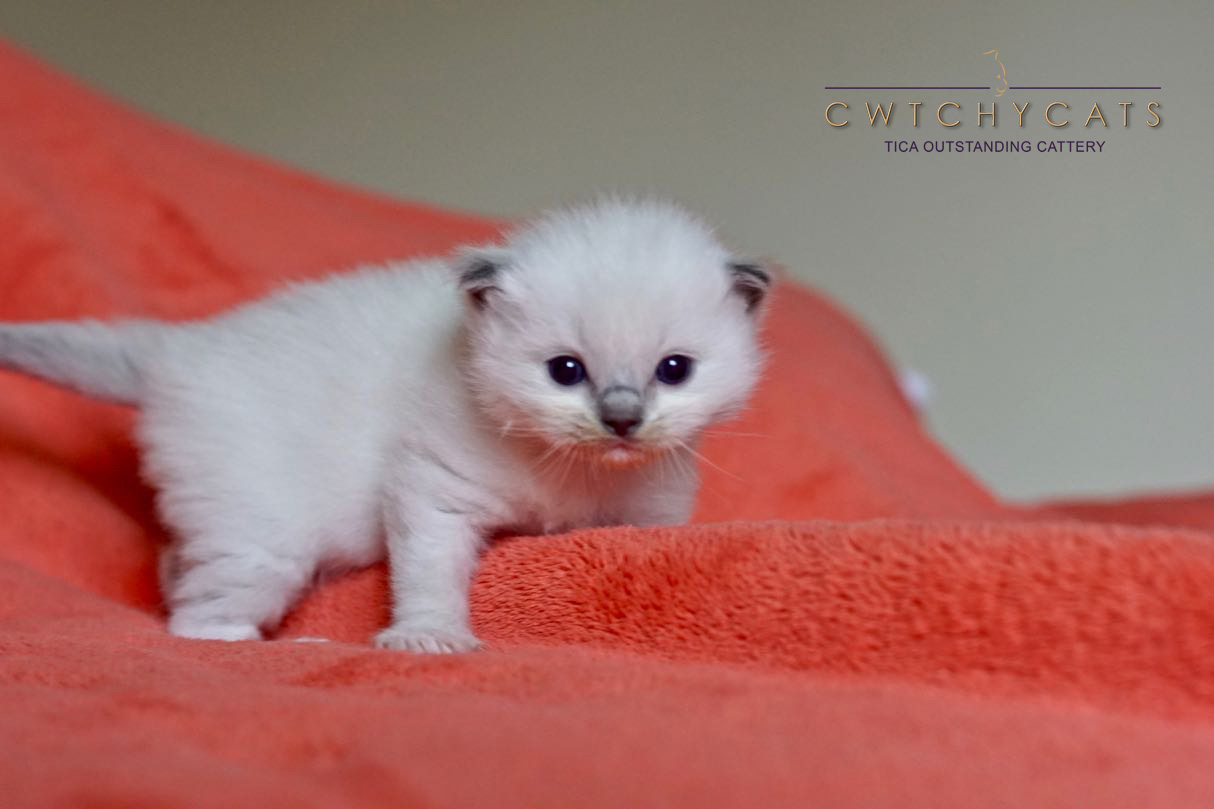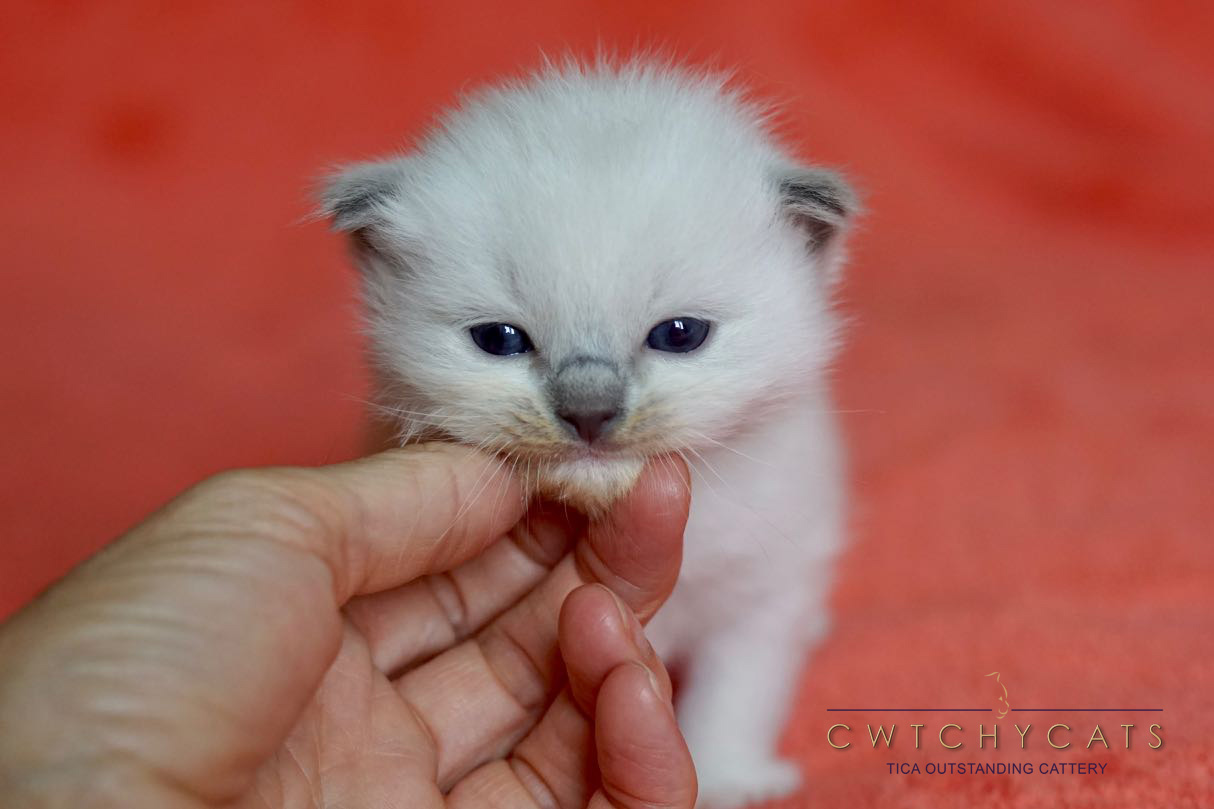 Indigo - 3 Weeks old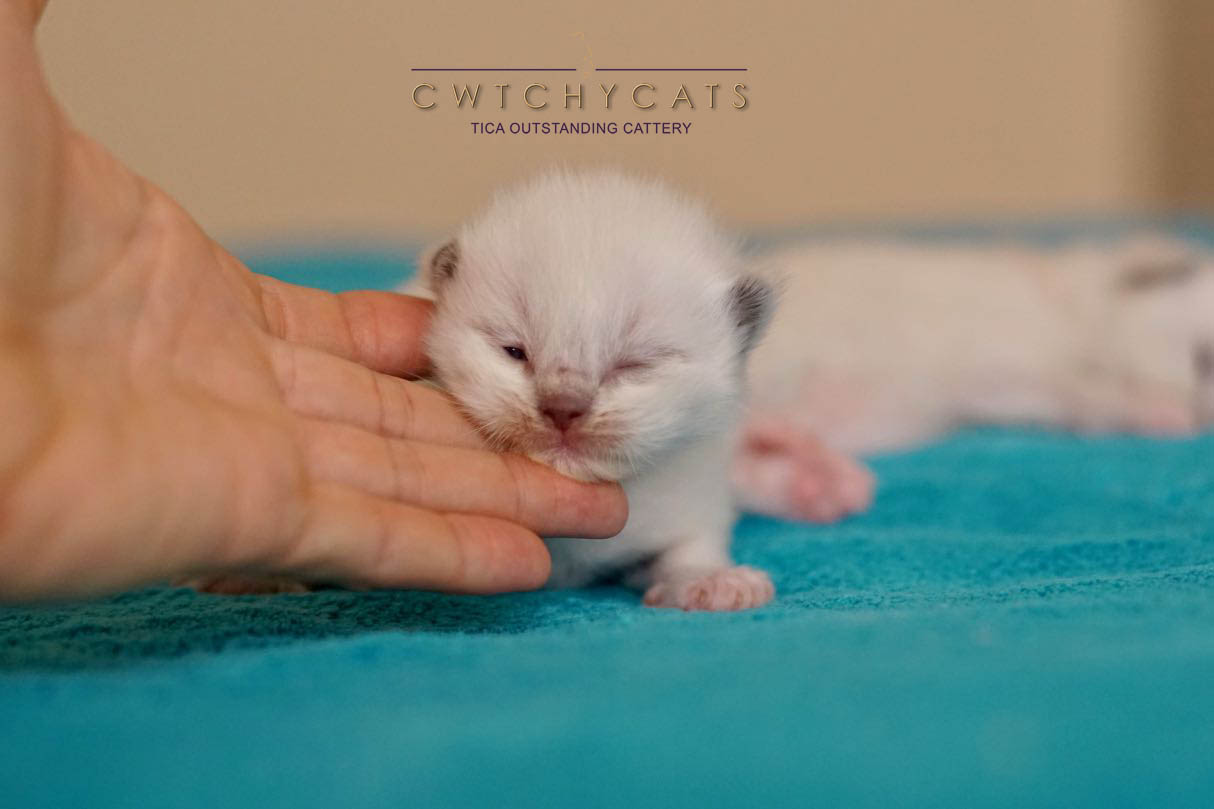 Indigo - 12 Days old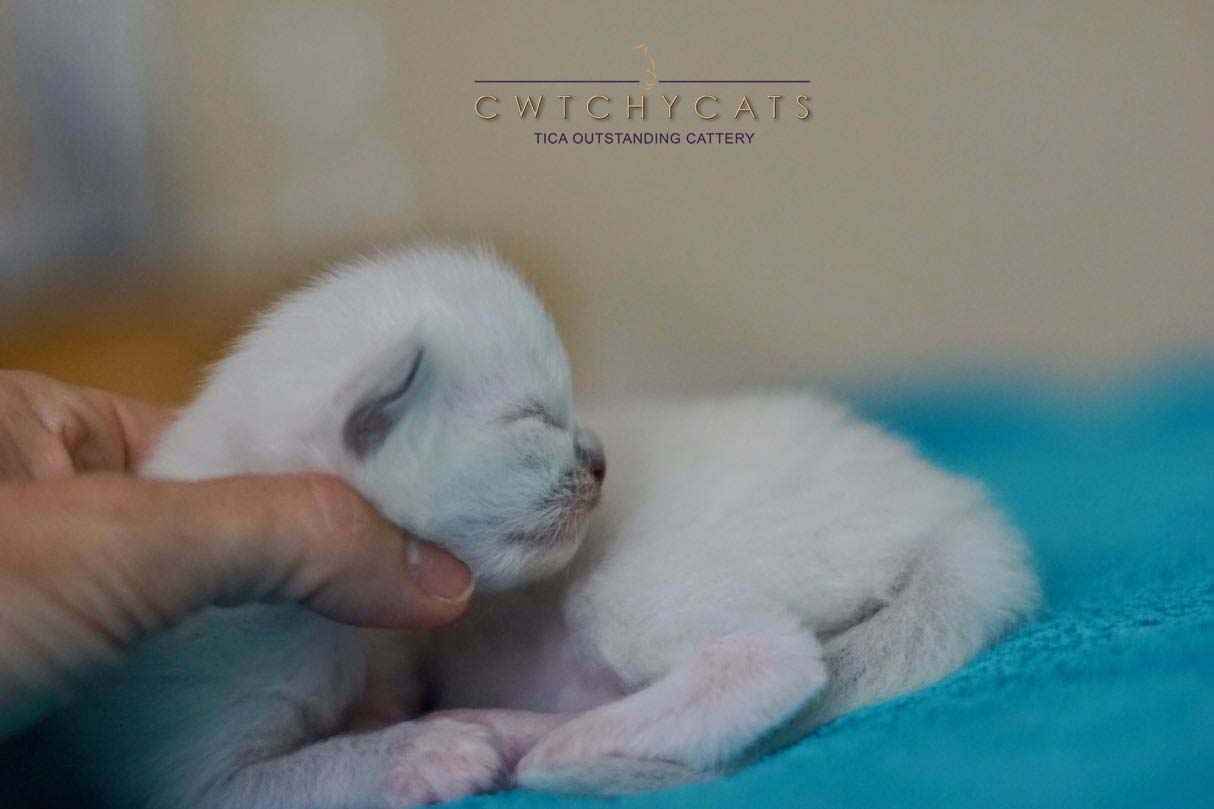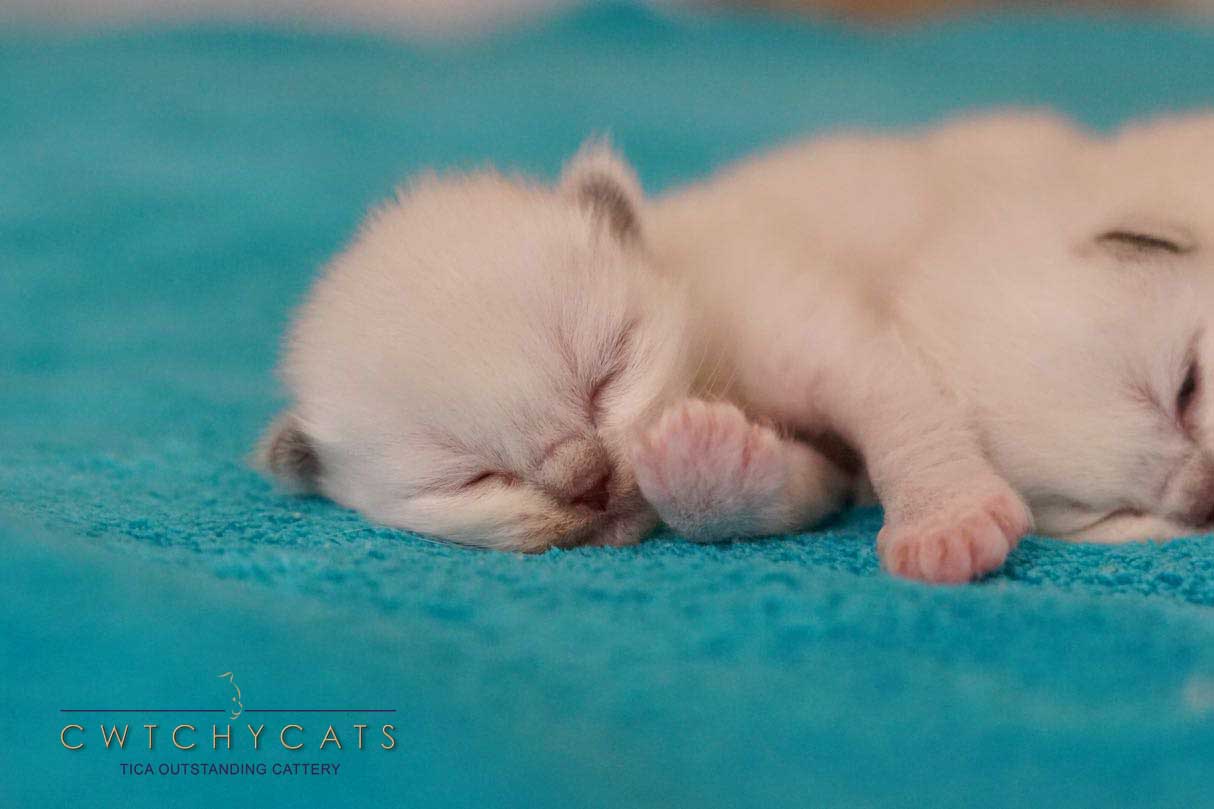 Indigo - 12 Days old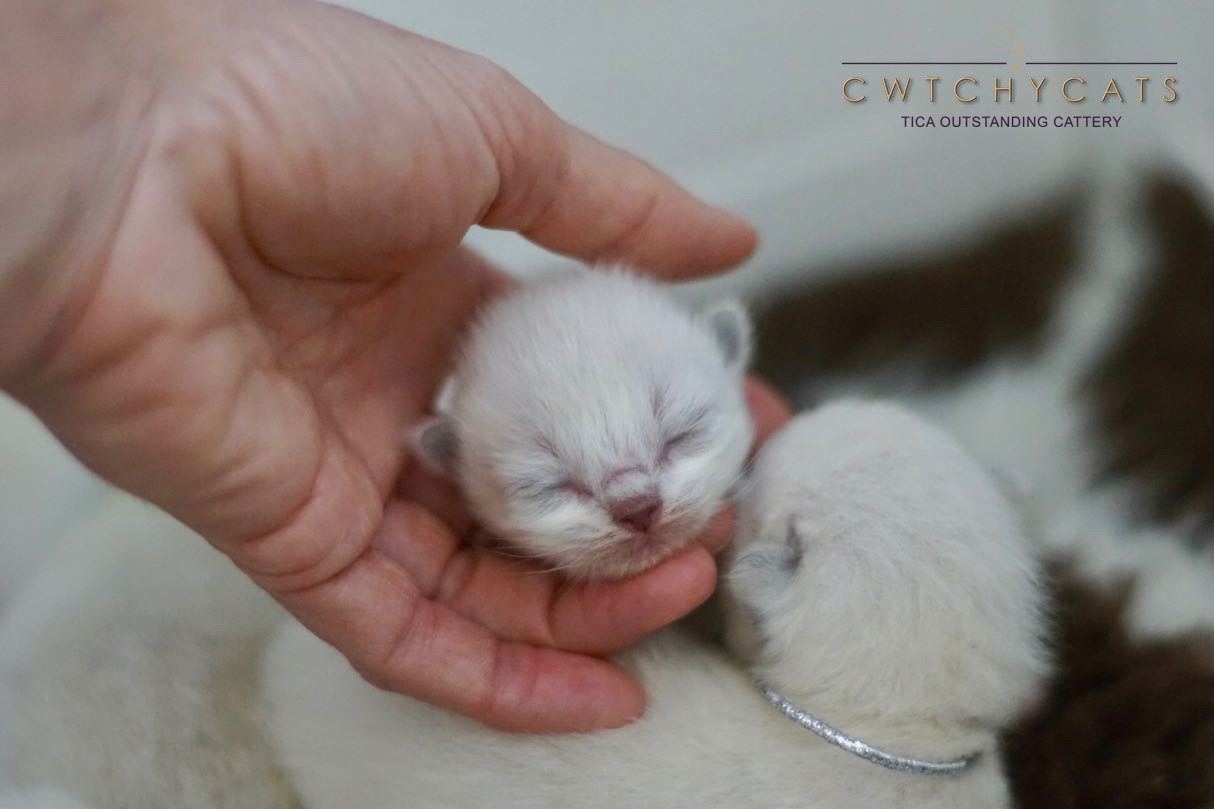 Indigo - 1 Week Old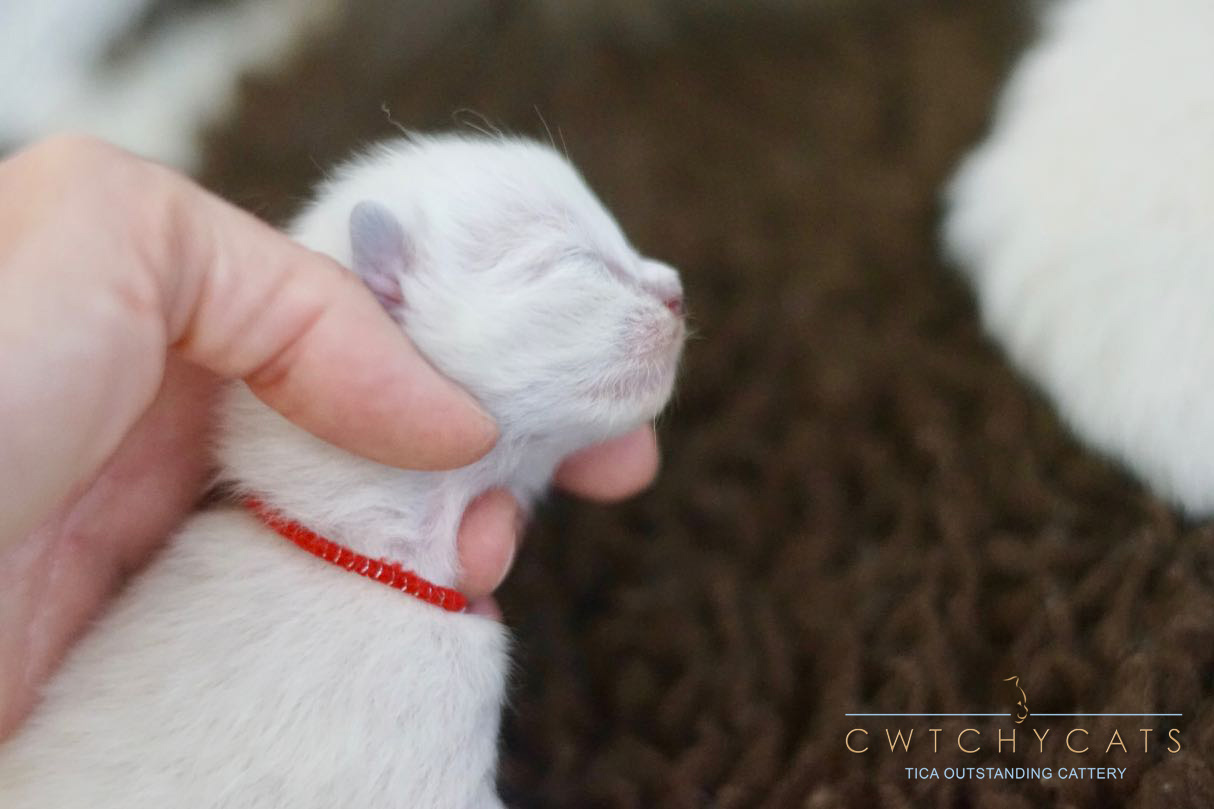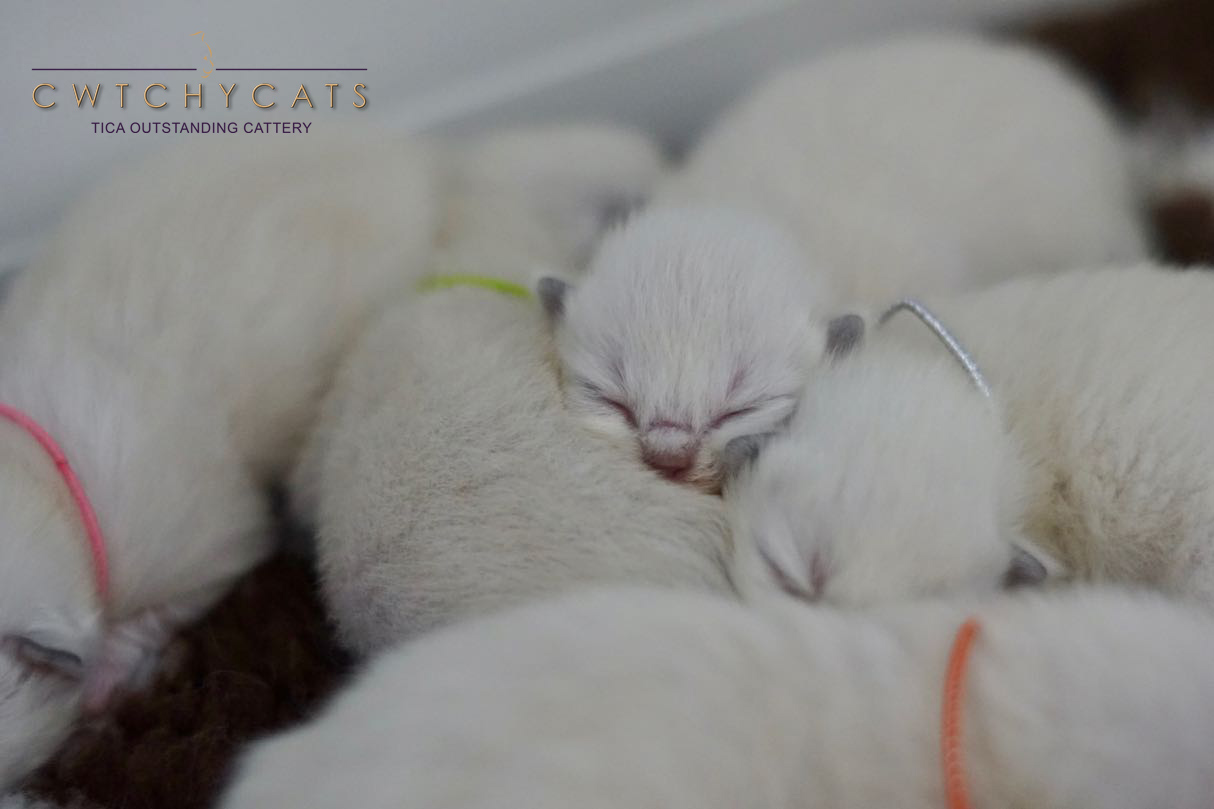 Indigo - 1 Week Old
Boy 3: Orange Collar
Stratos (Cwtchycats Stratos Blue)
Blue Mitted
Under Evaluation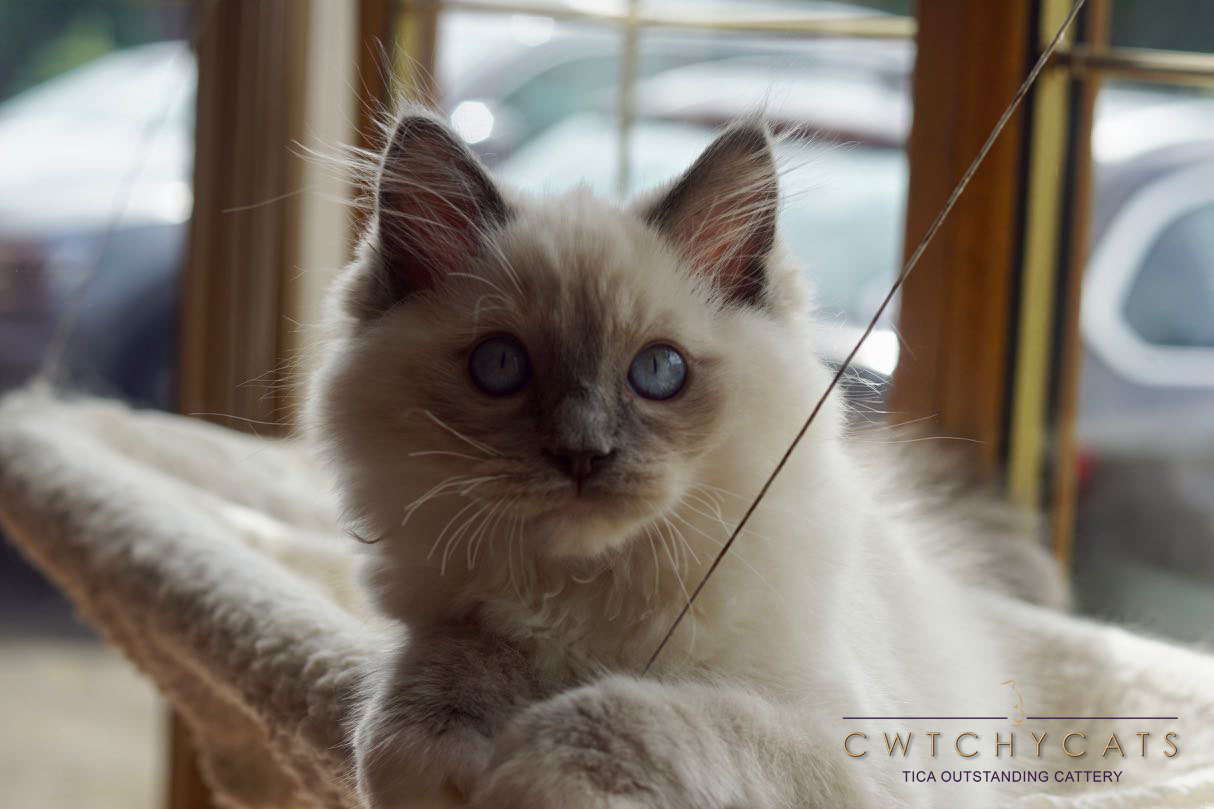 Stratos - 14 Weeks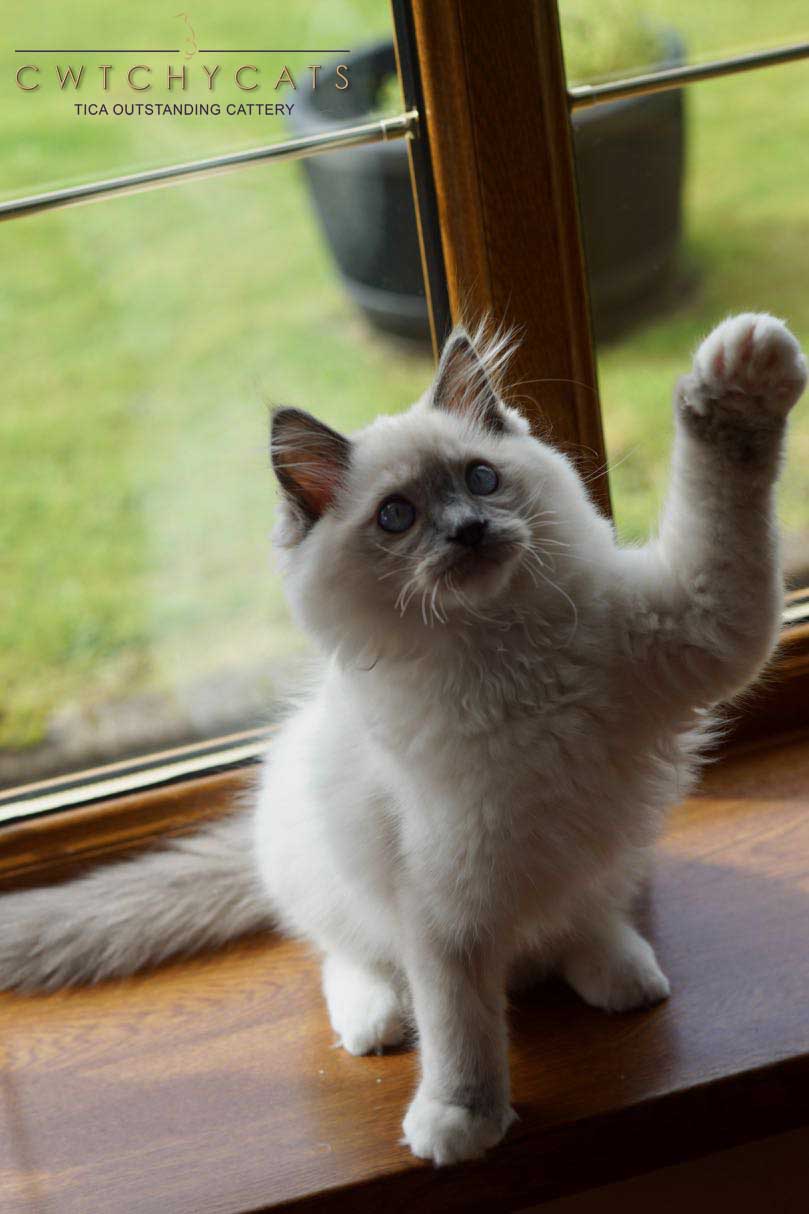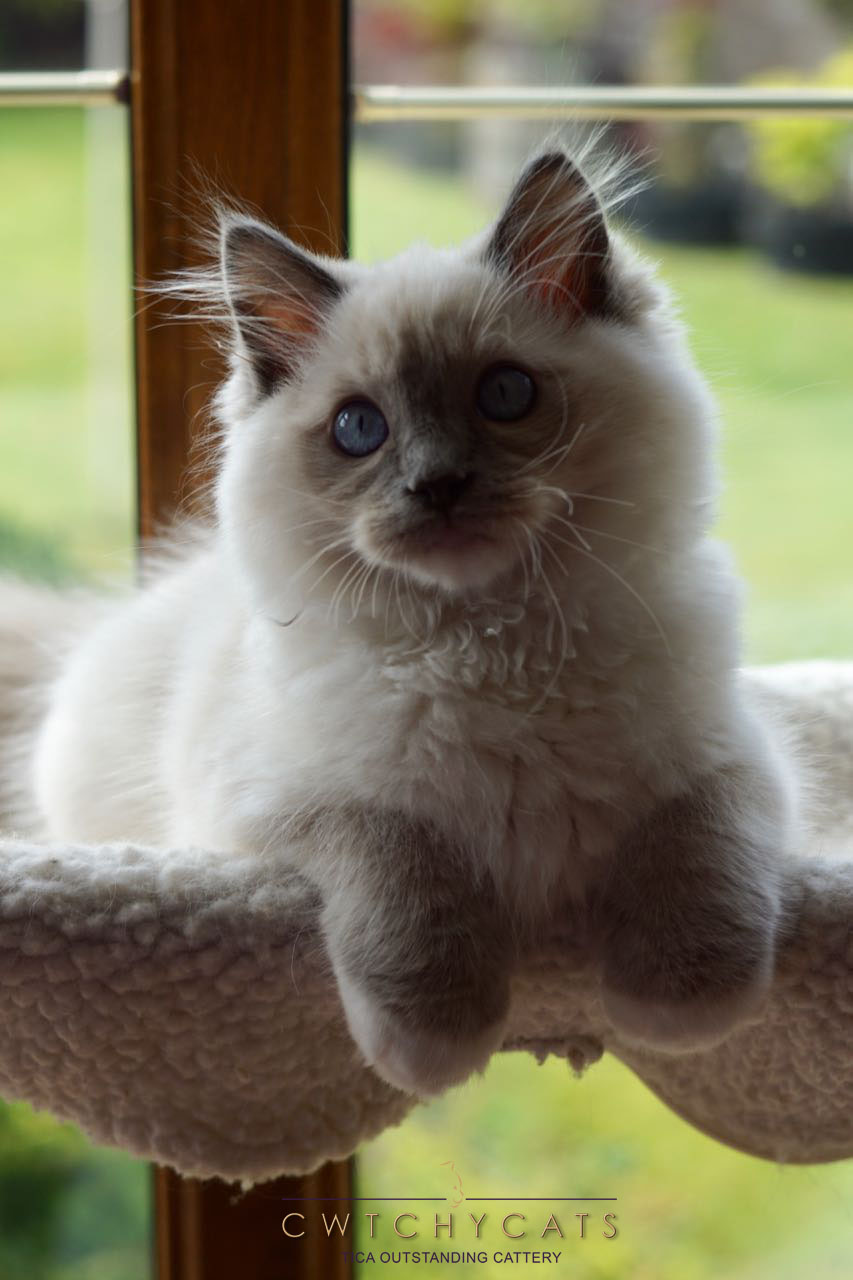 Stratos - 14 Weeks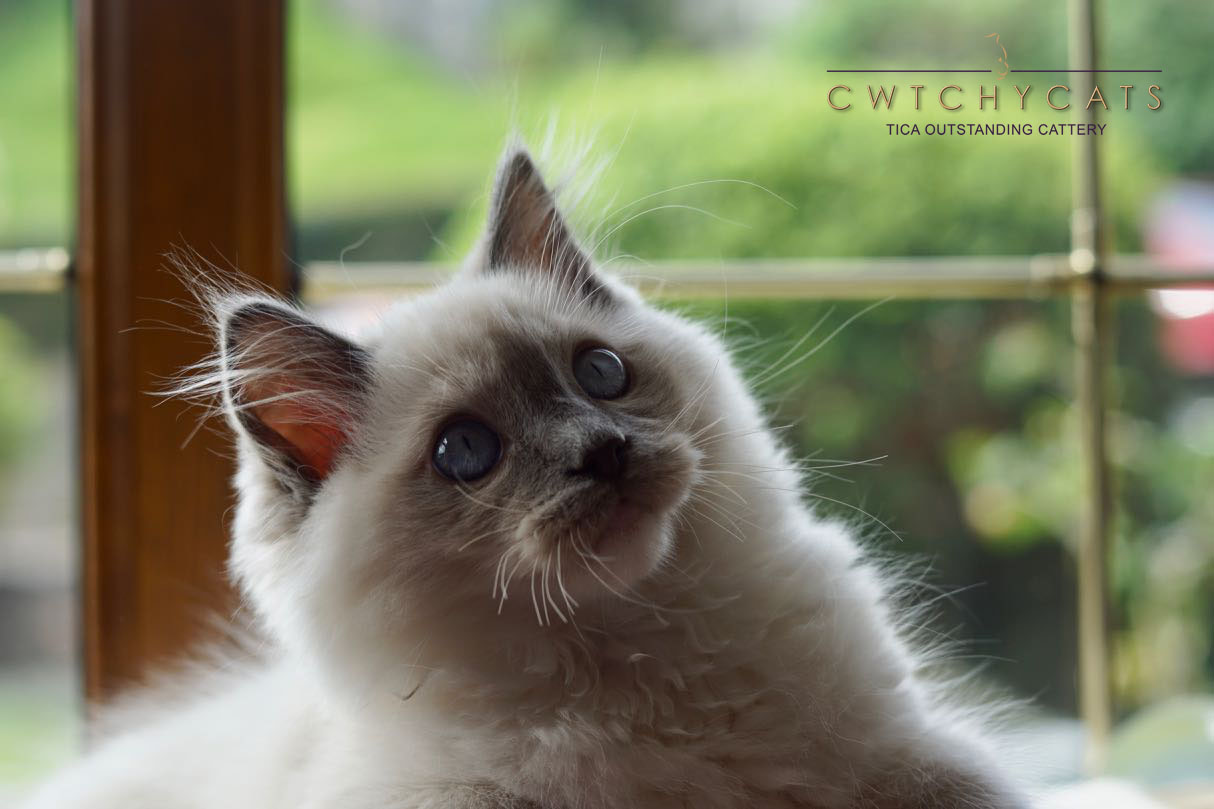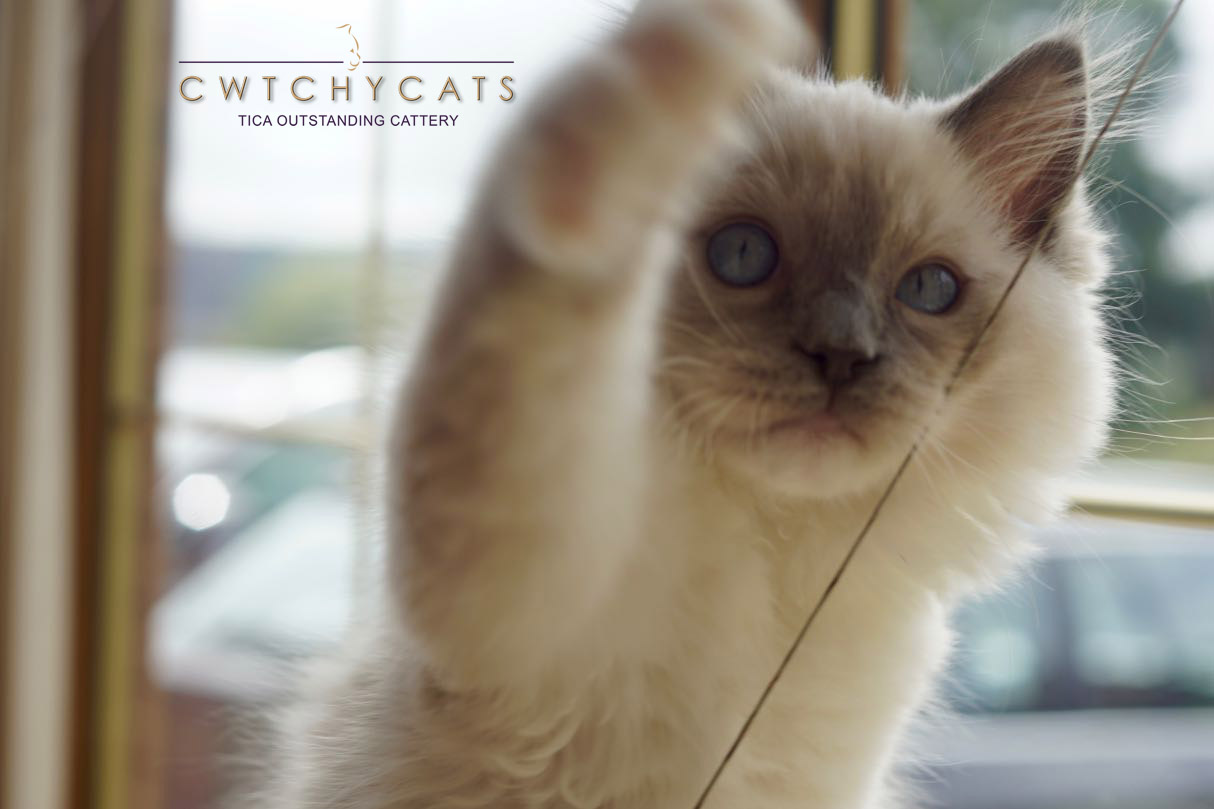 Stratos - 14 Weeks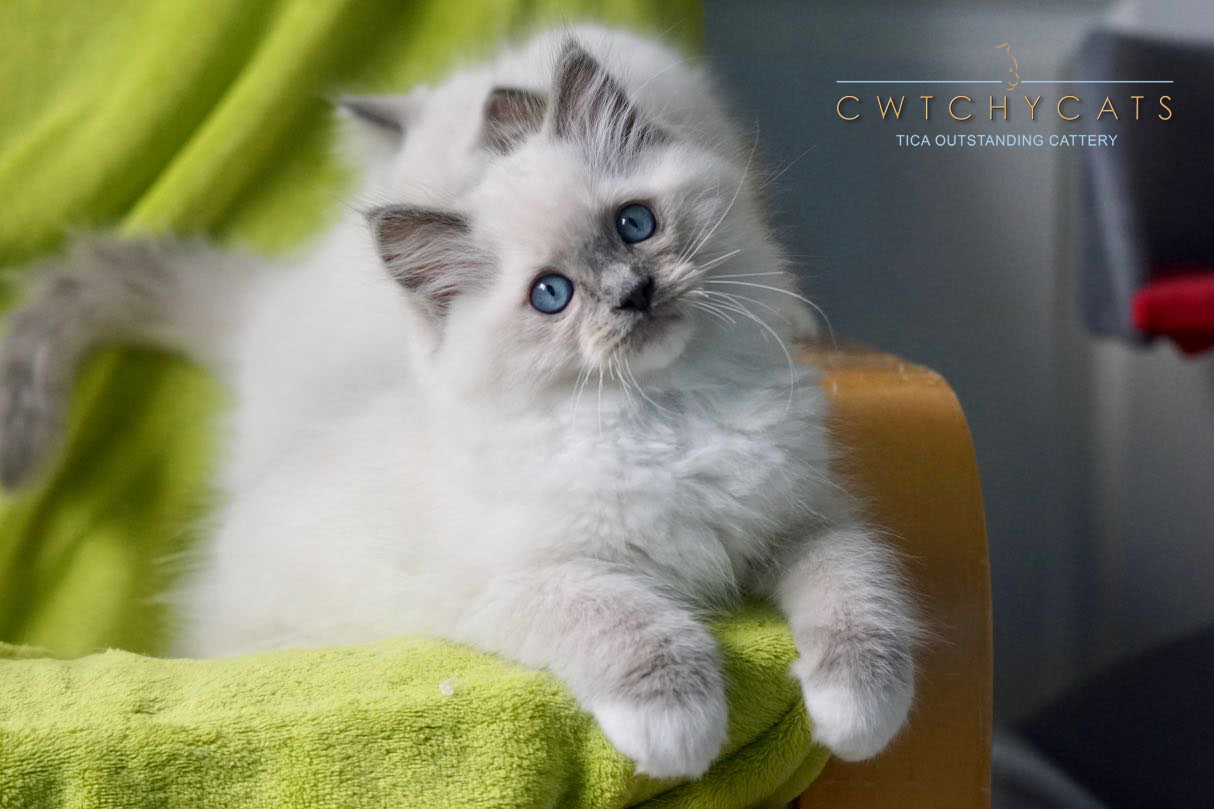 Stratos - 10 Weeks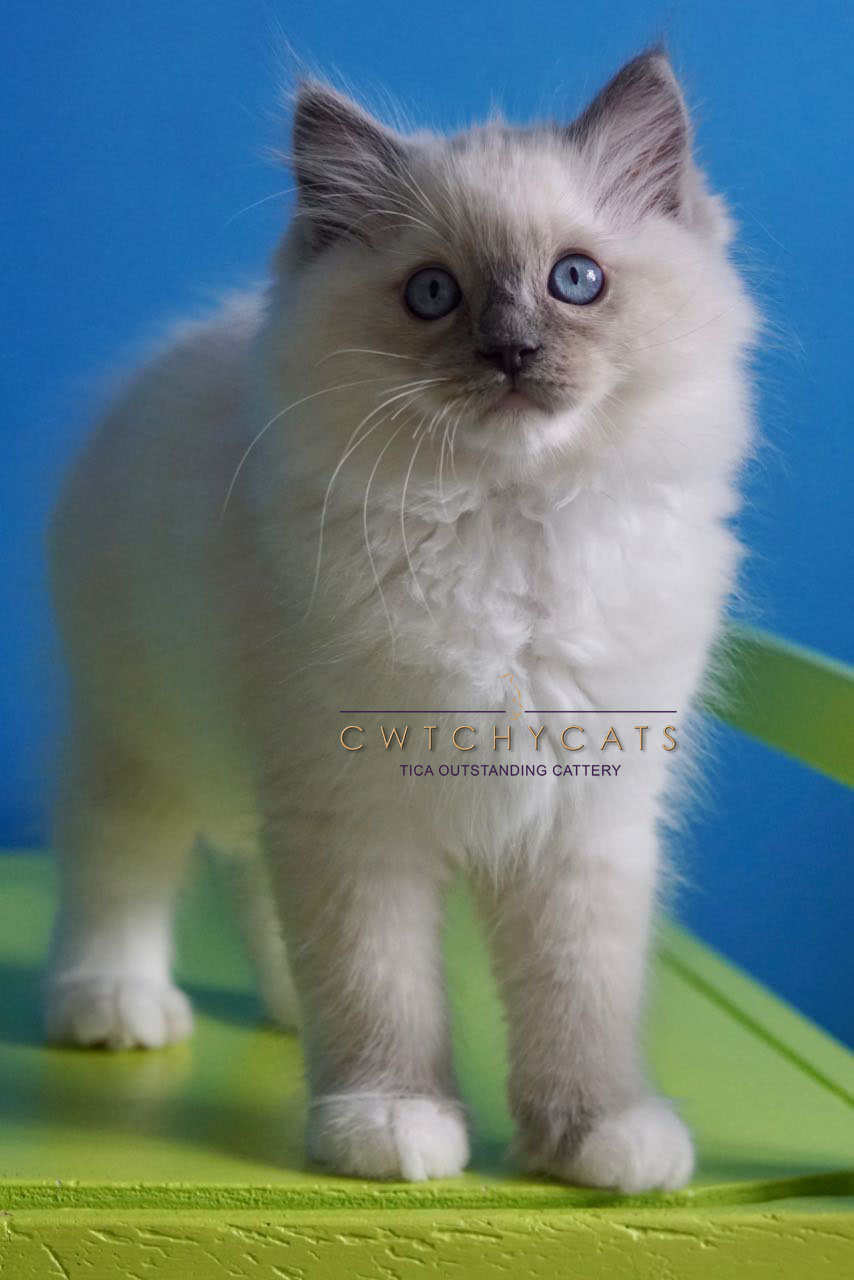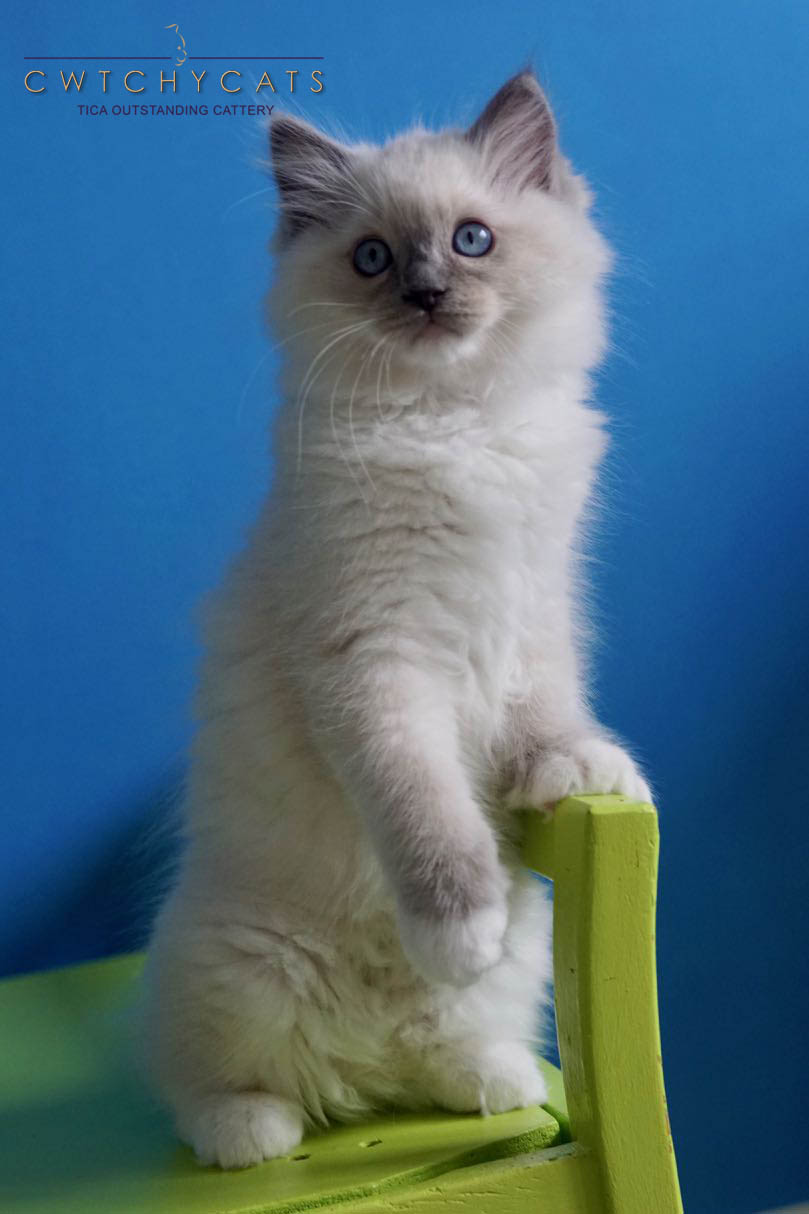 Stratos - 10 Weeks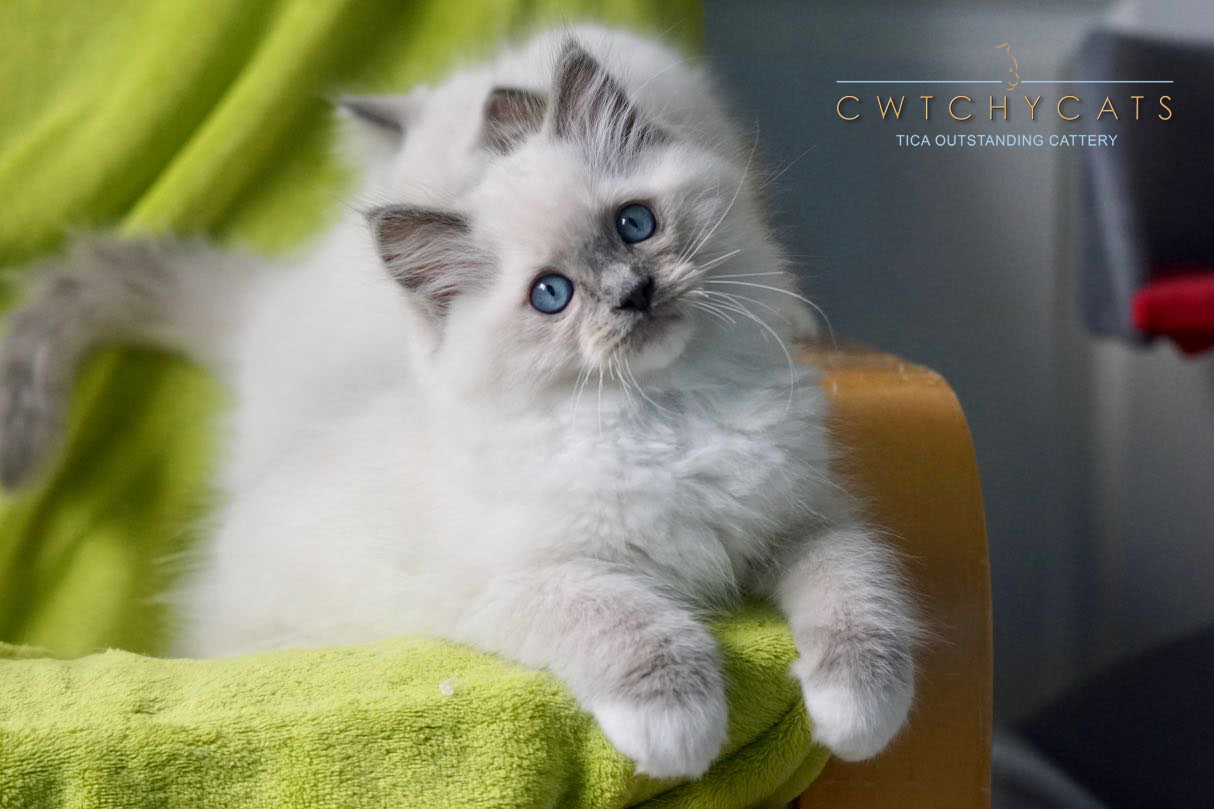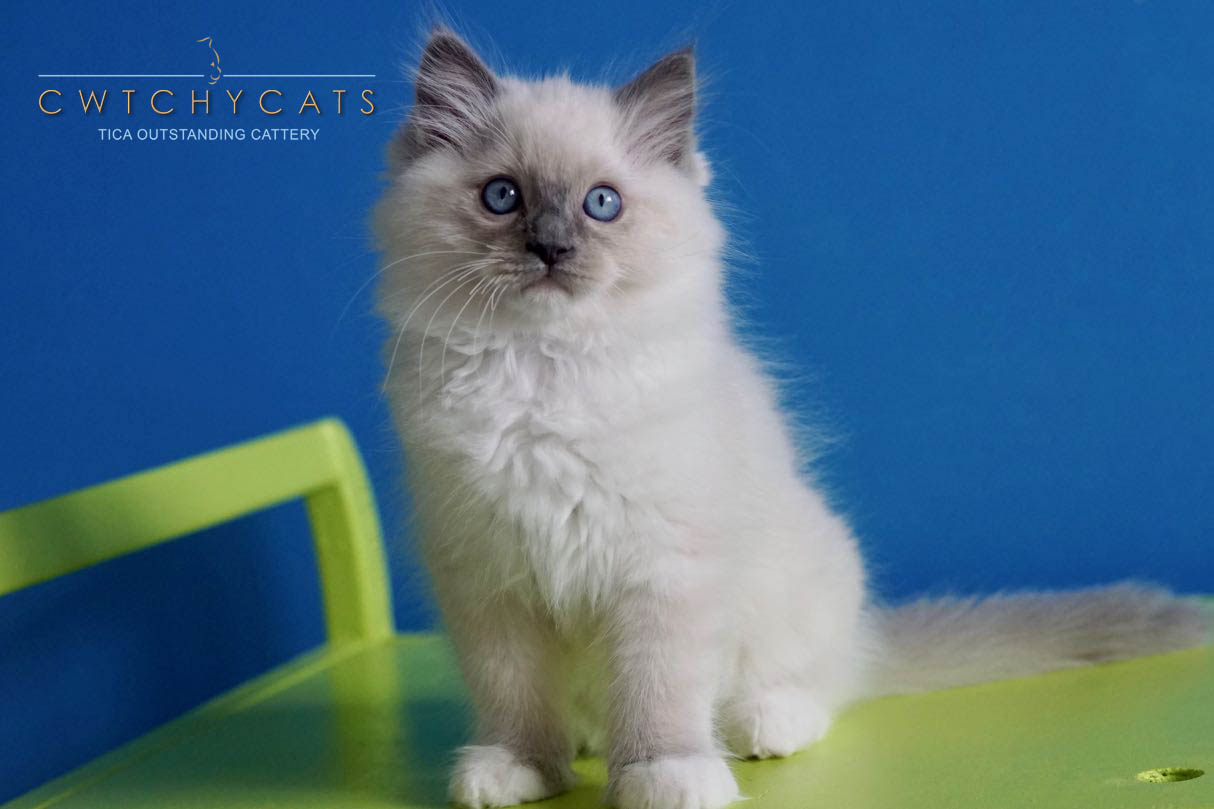 Stratos - 10 Weeks
​​​​​​​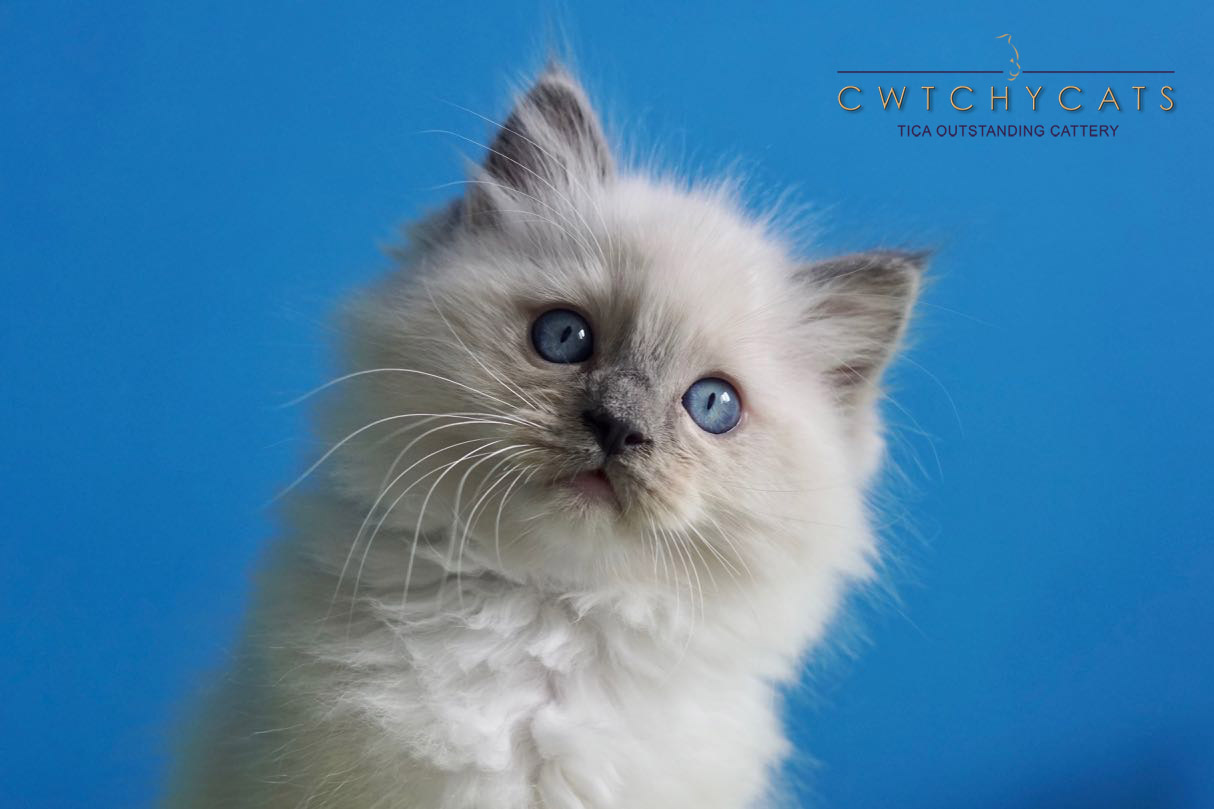 Stratos - 8 Weeks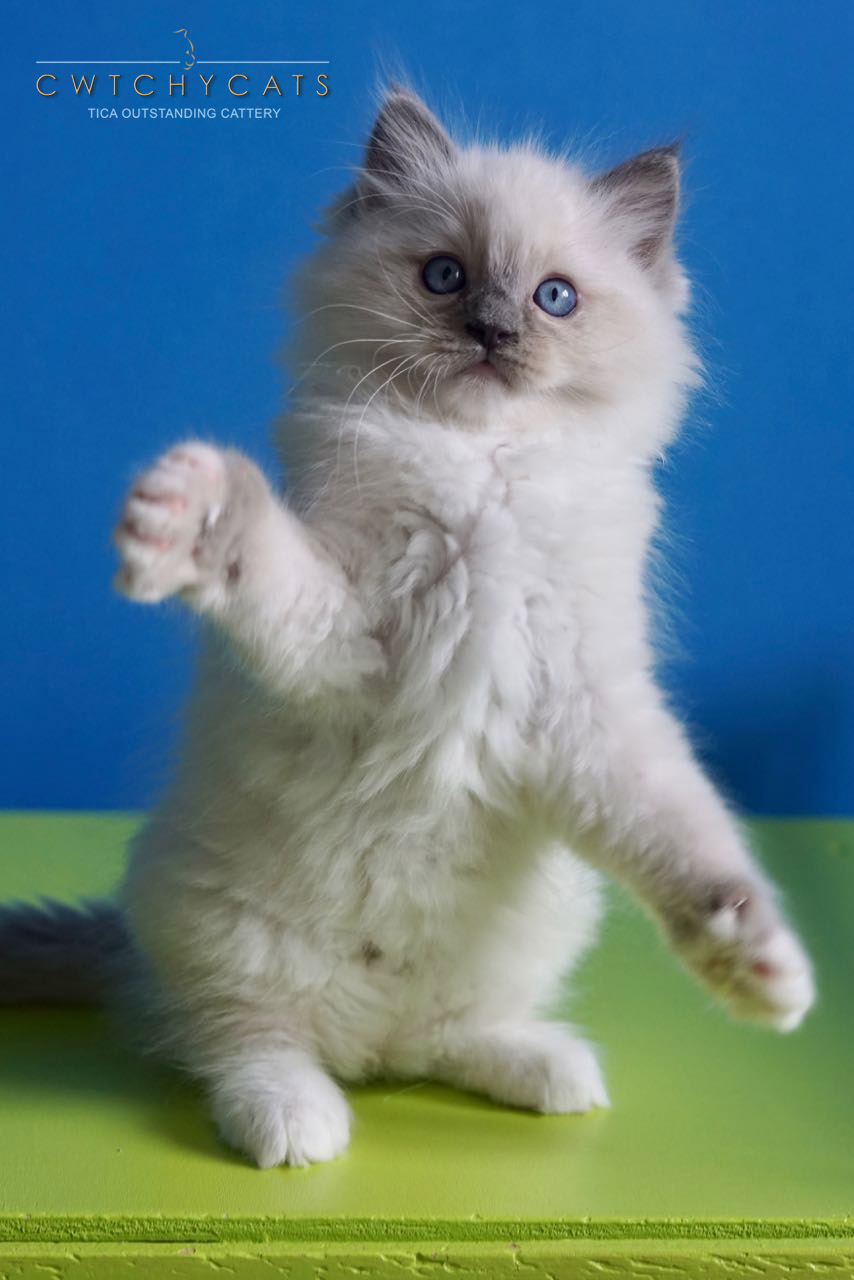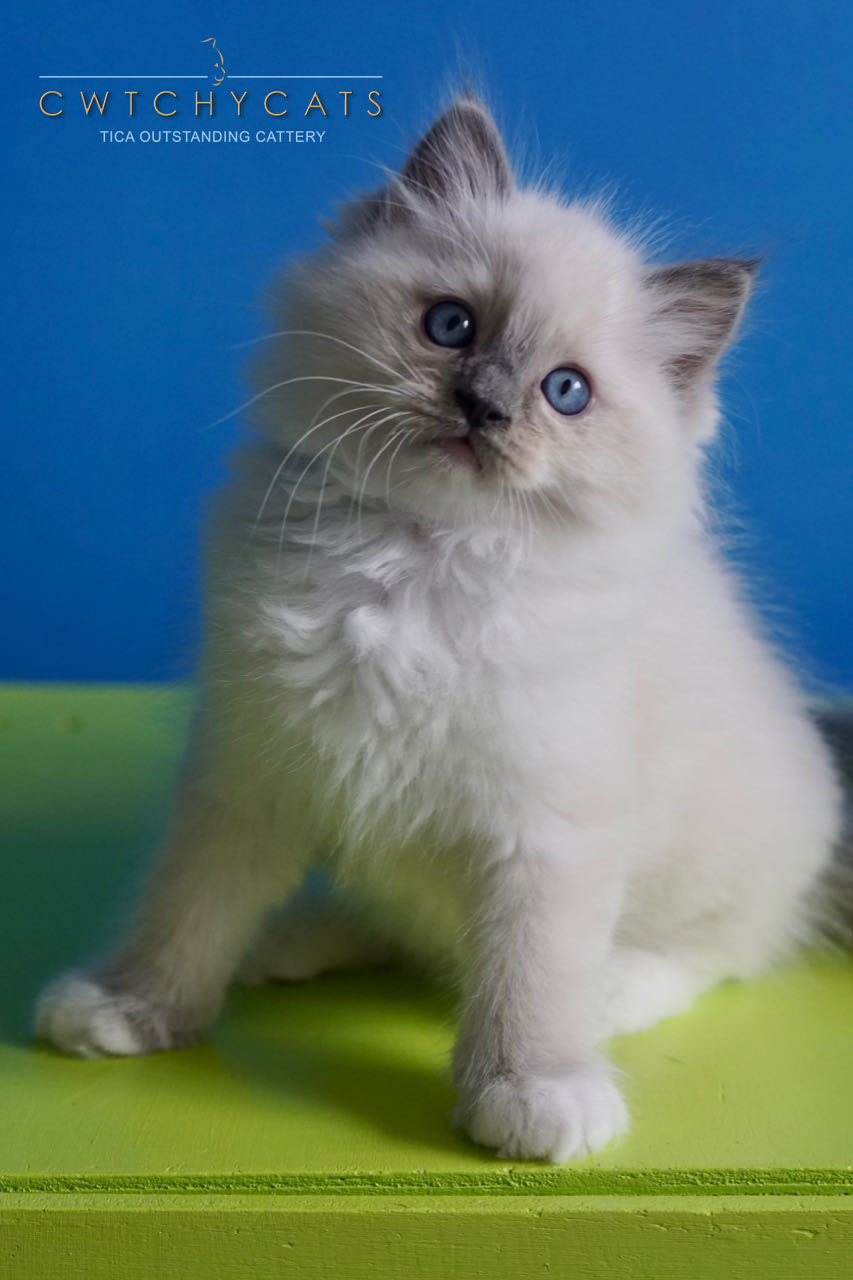 Stratos - 8 Weeks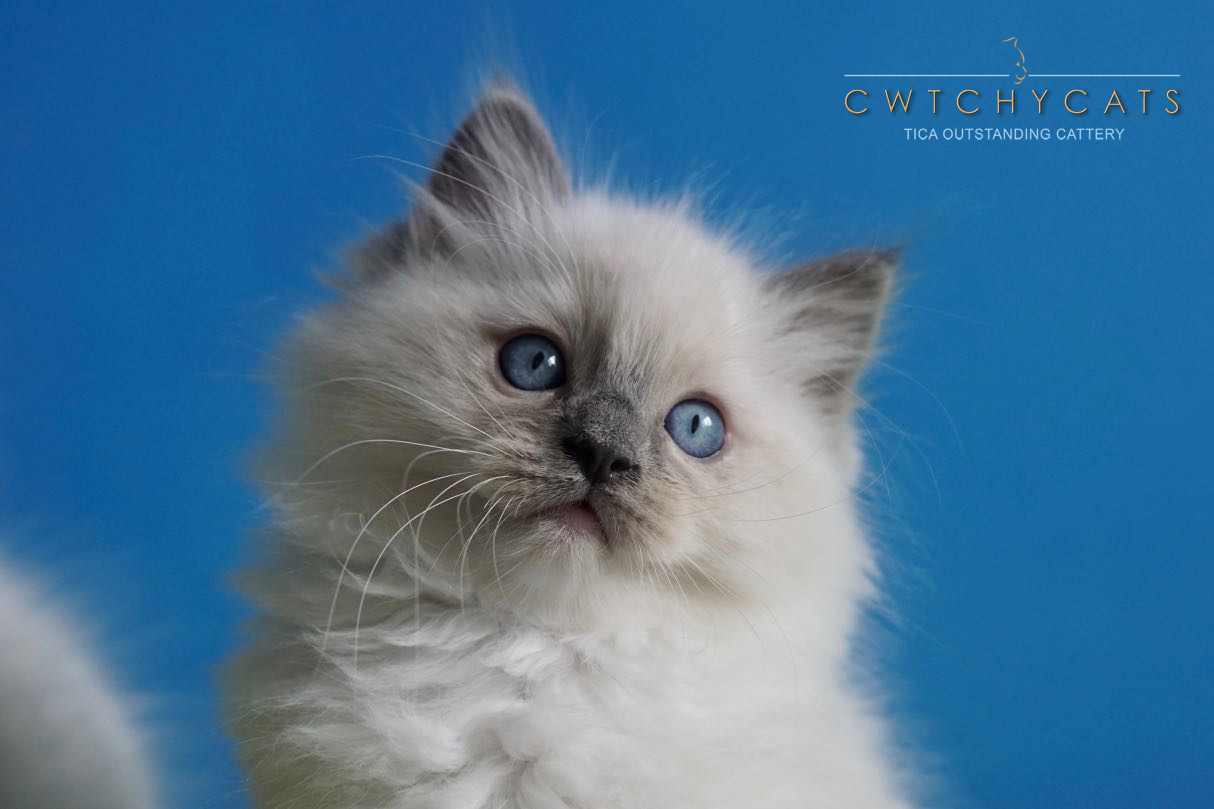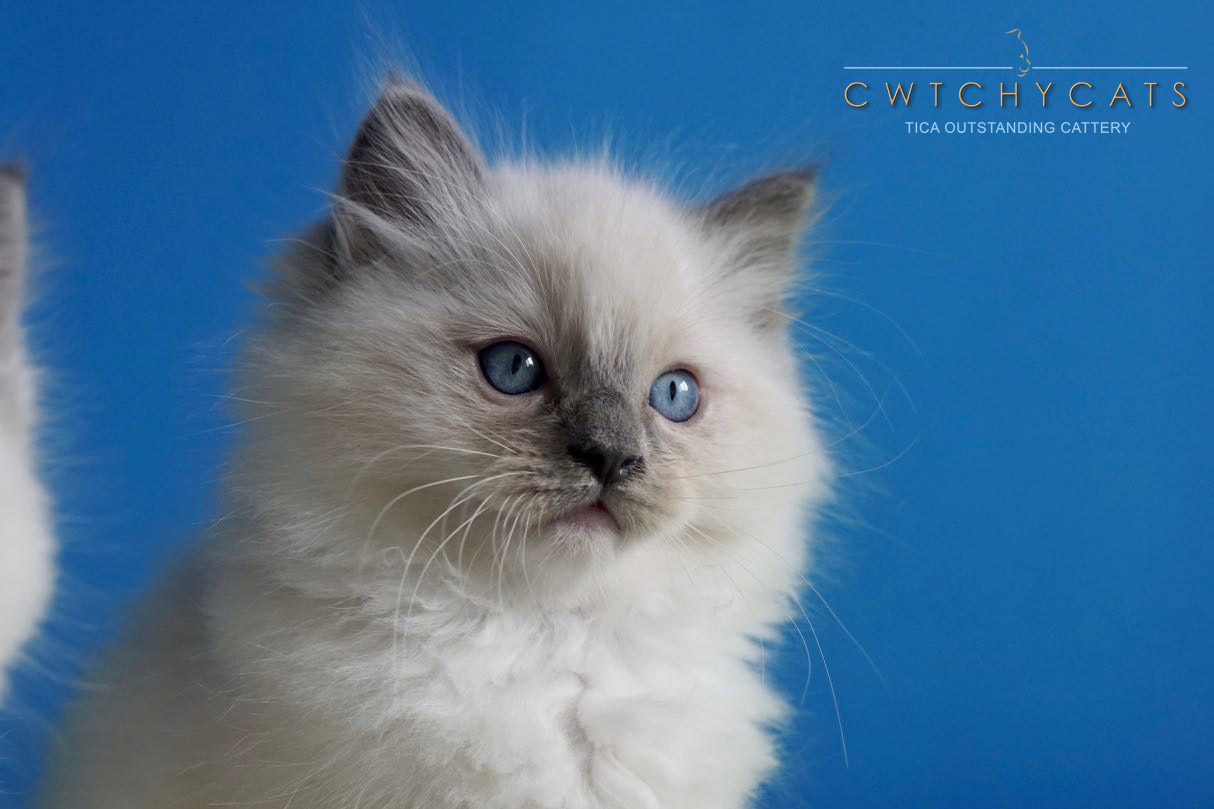 Stratos - 8 Weeks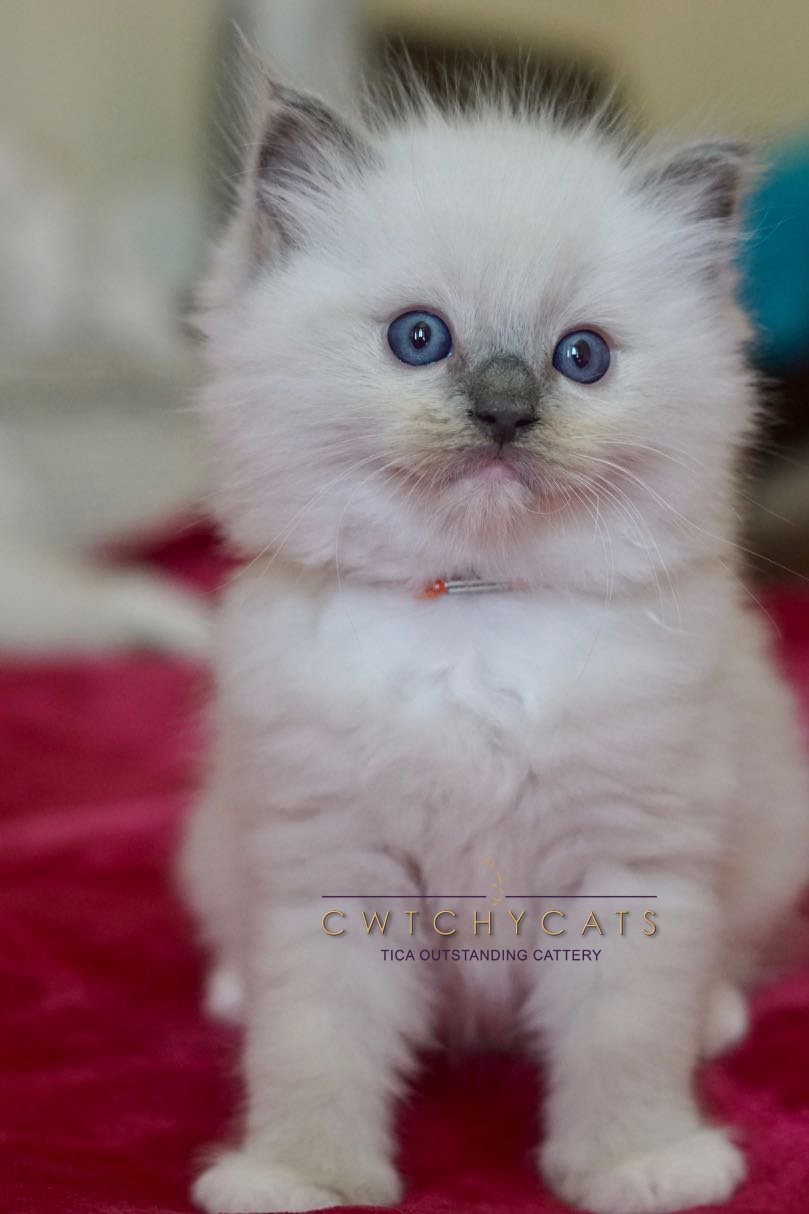 Stratos - 5.5 Weeks Old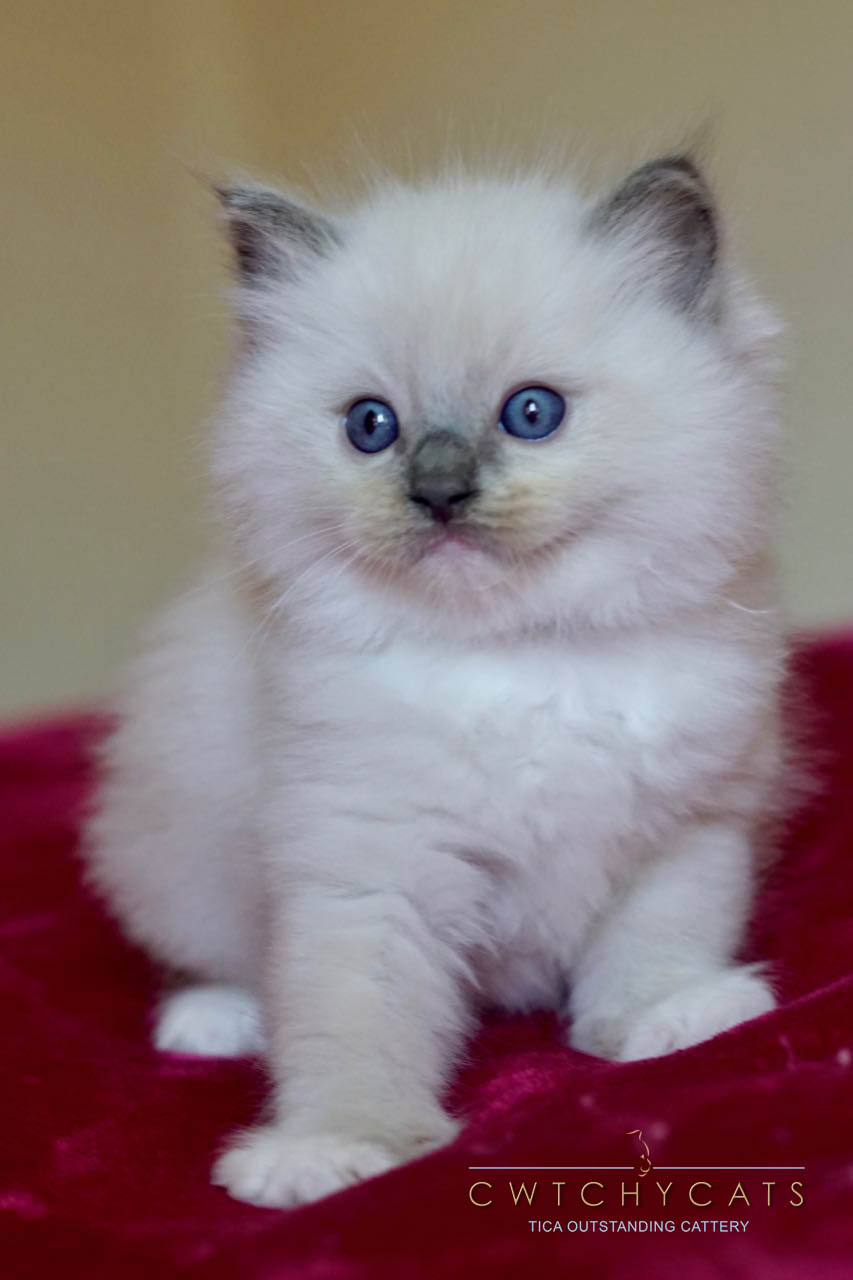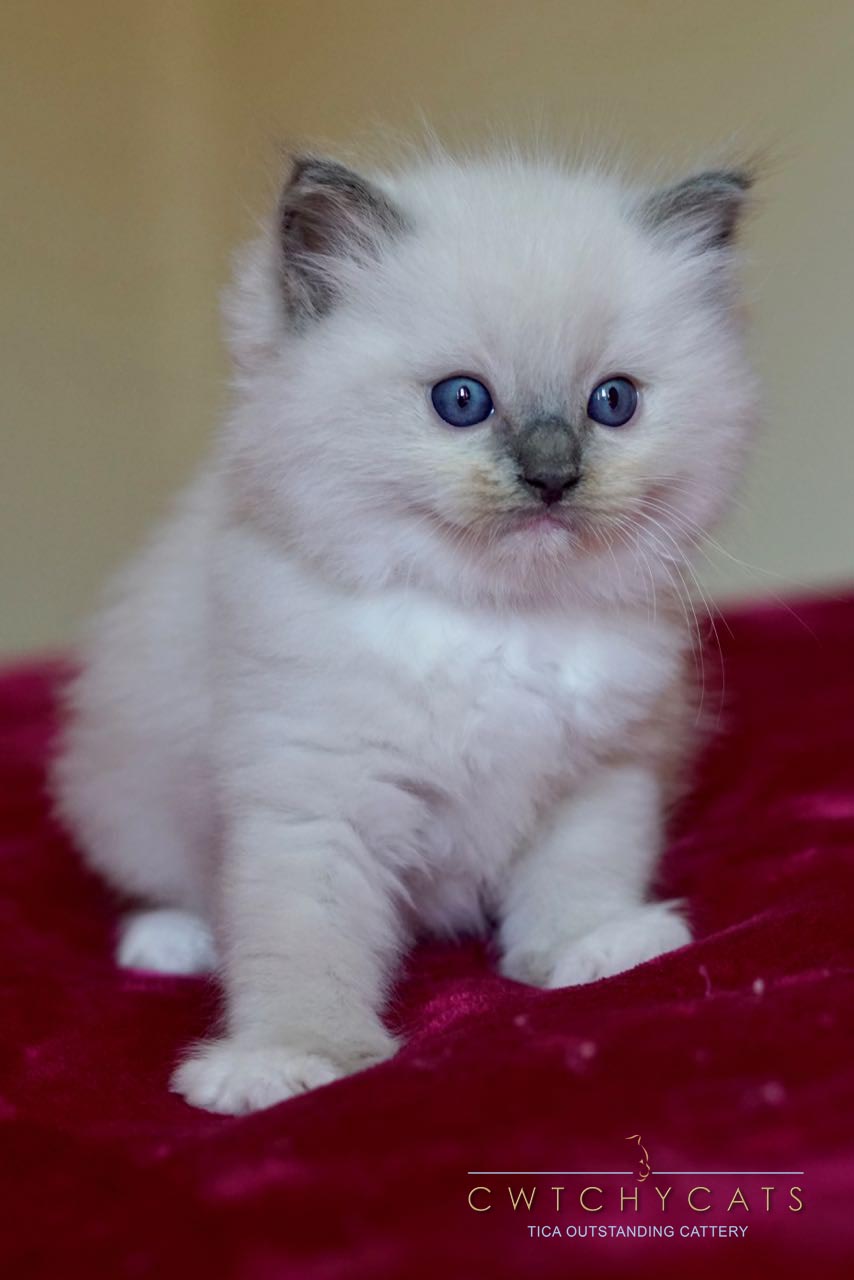 Stratos - 5.5 Weeks Old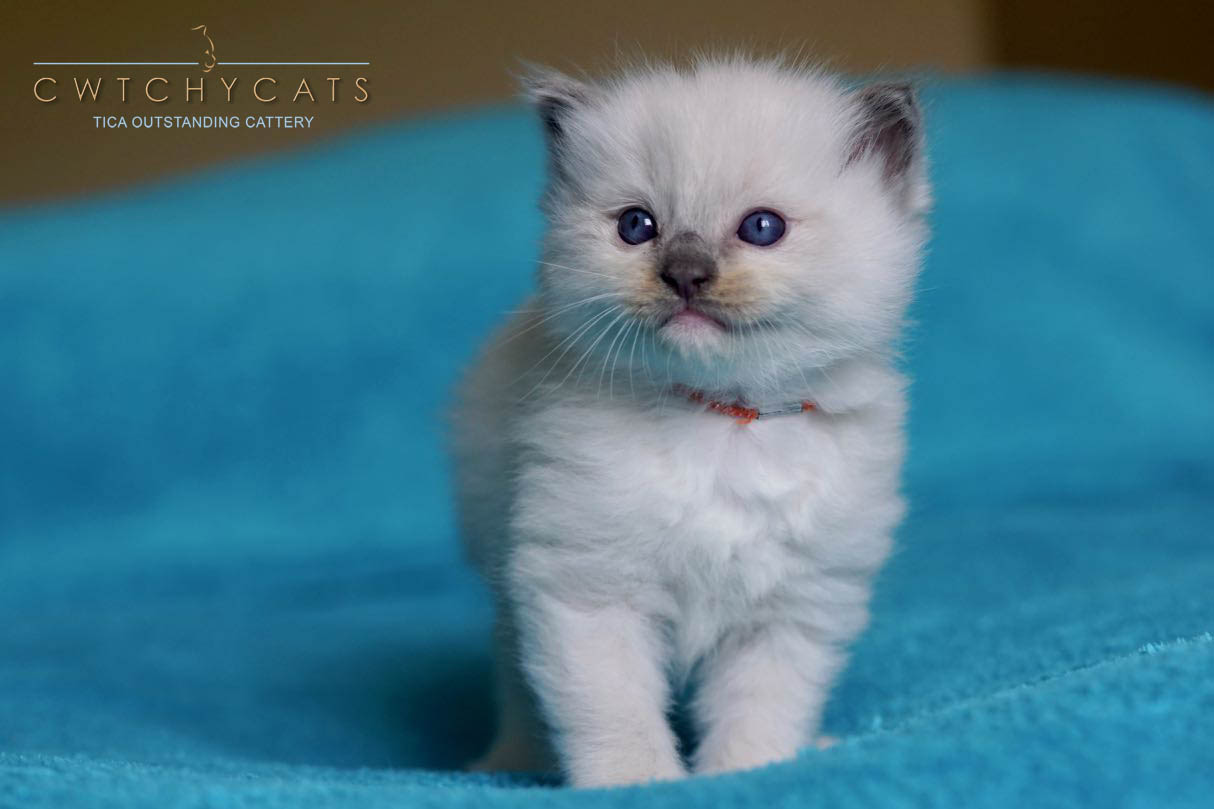 Stratos - 4 Weeks Old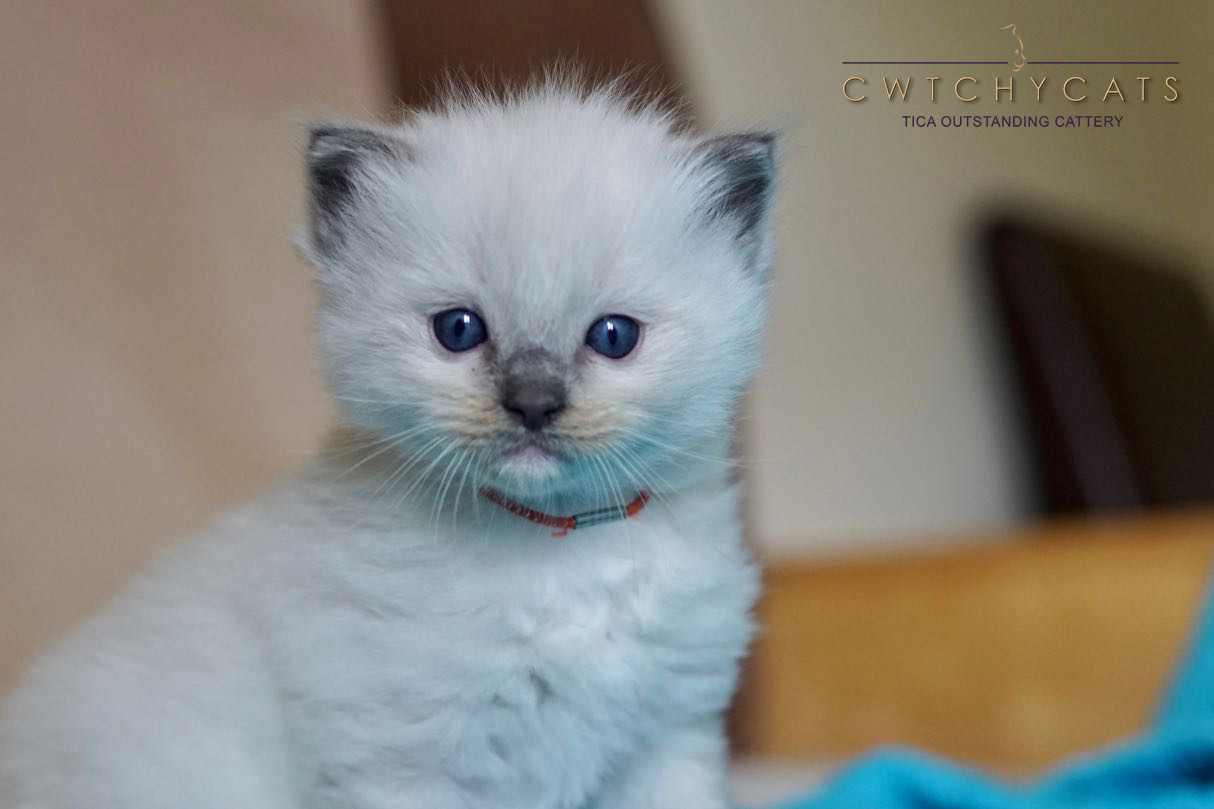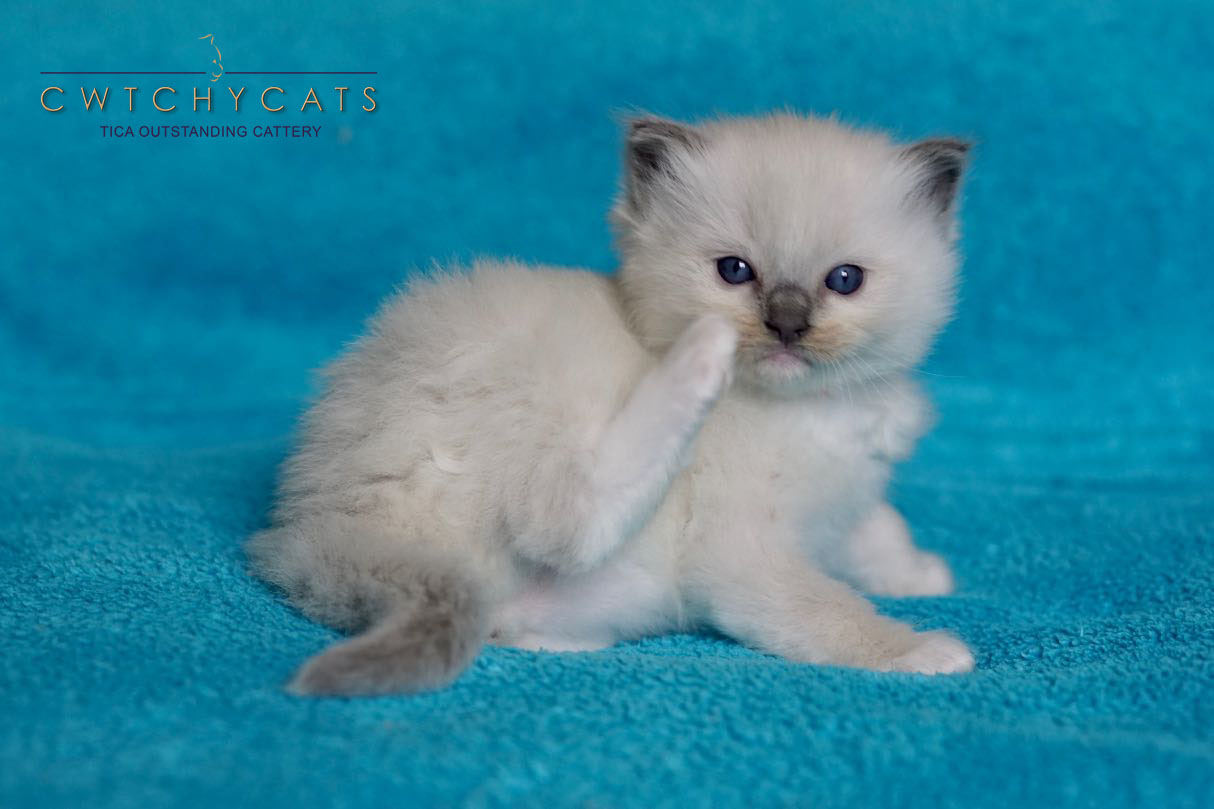 Indigo - 4 Weeks Old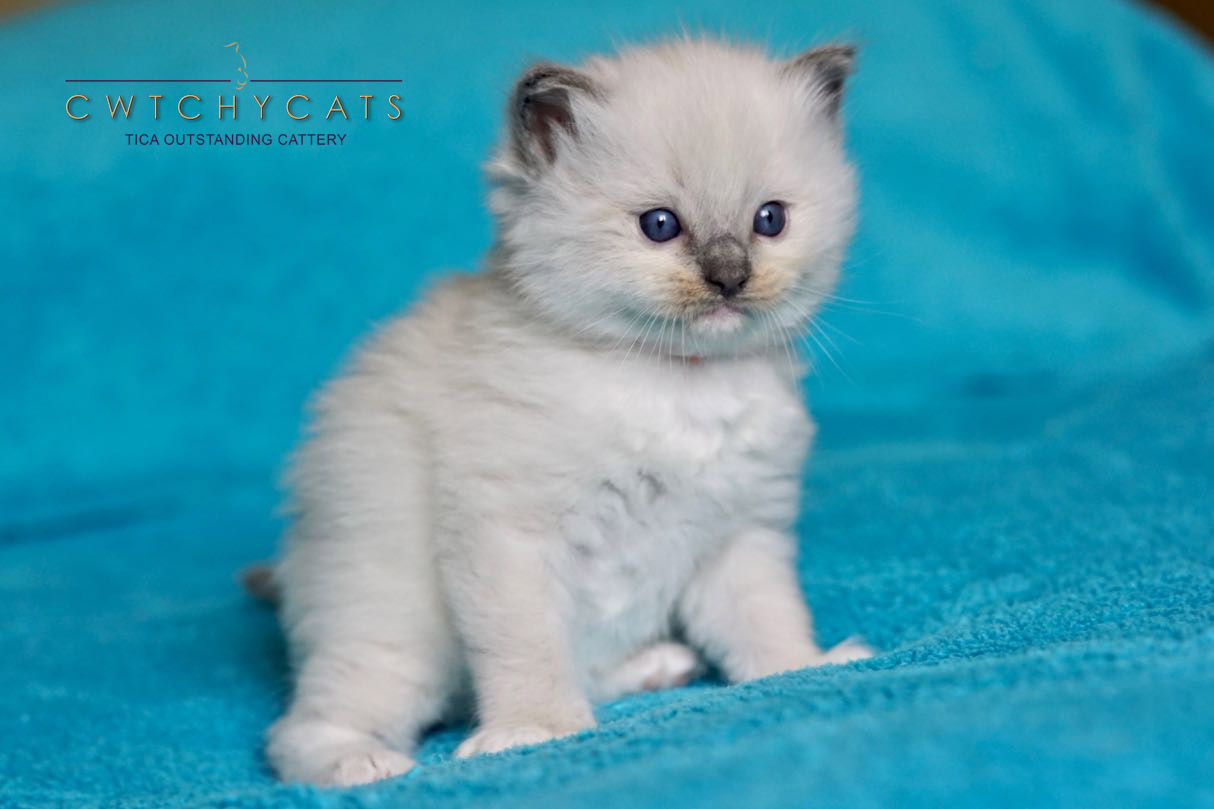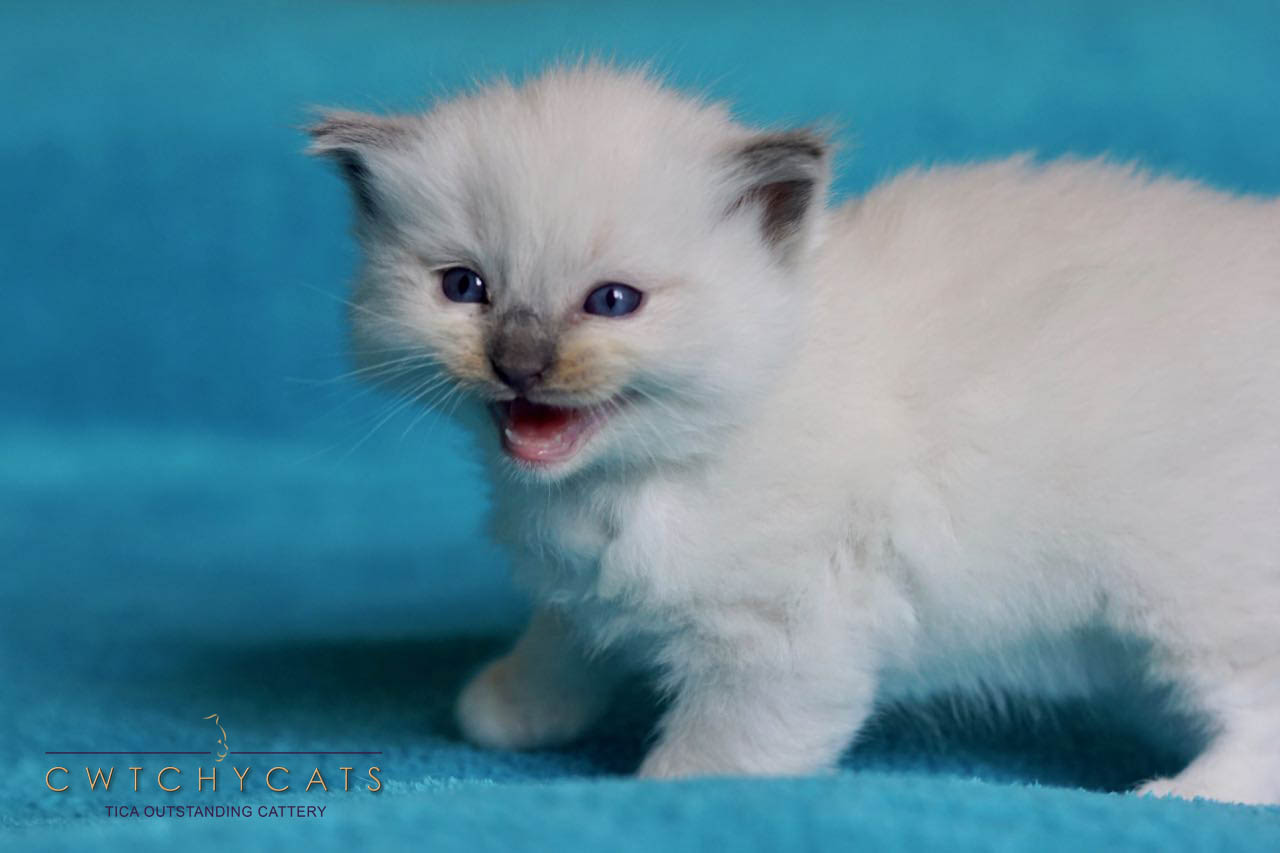 Indigo - 4 Weeks Old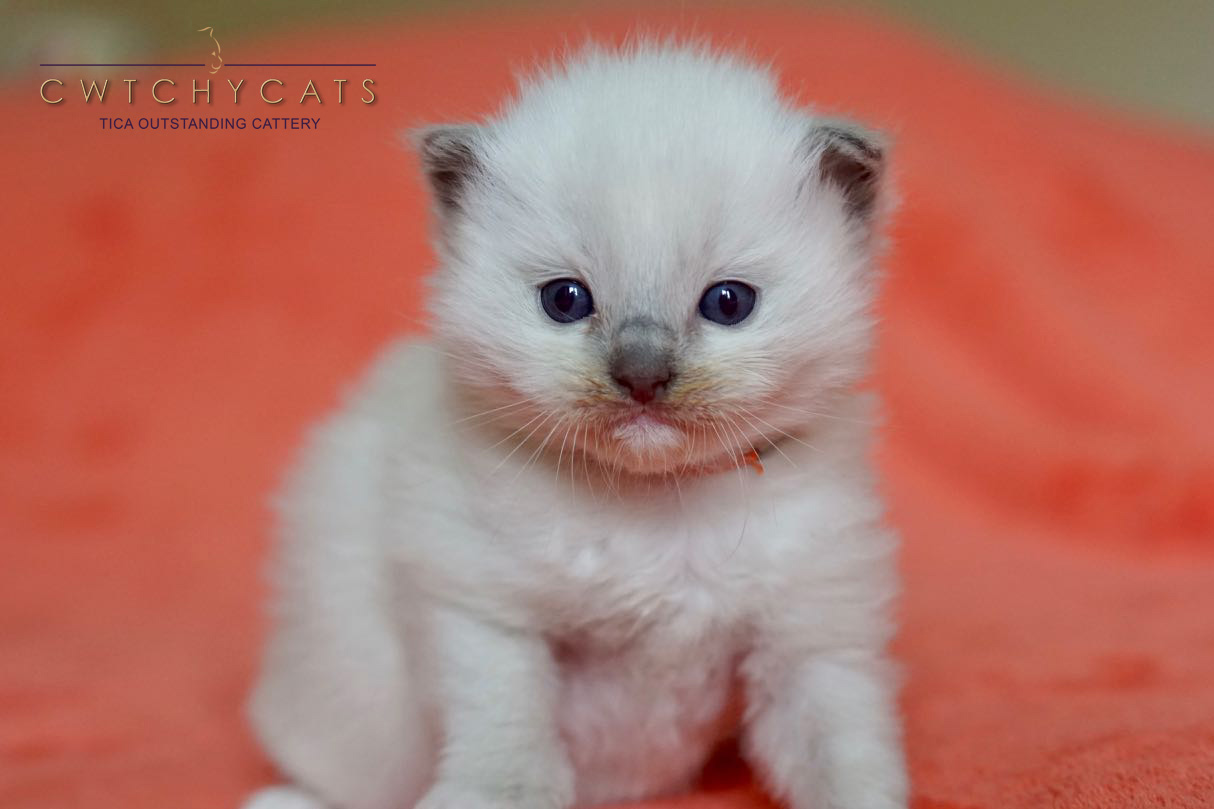 Stratos - 3 Weeks old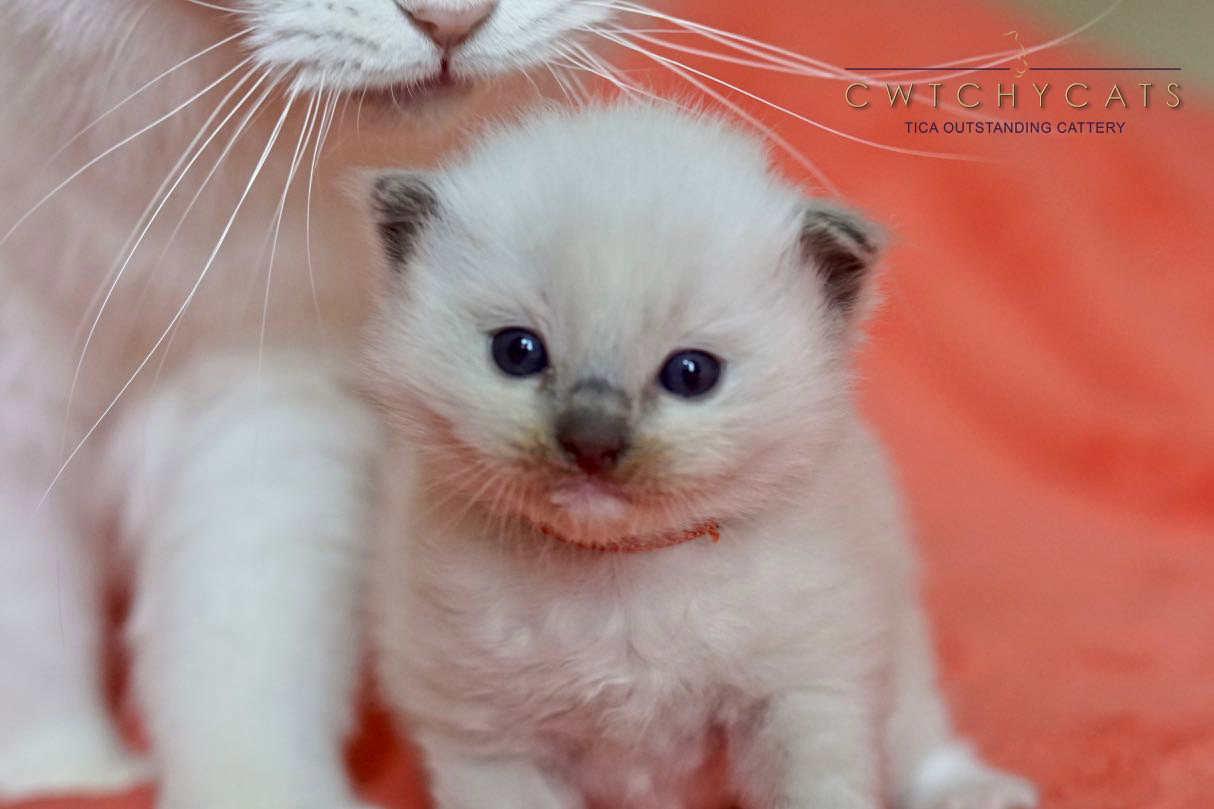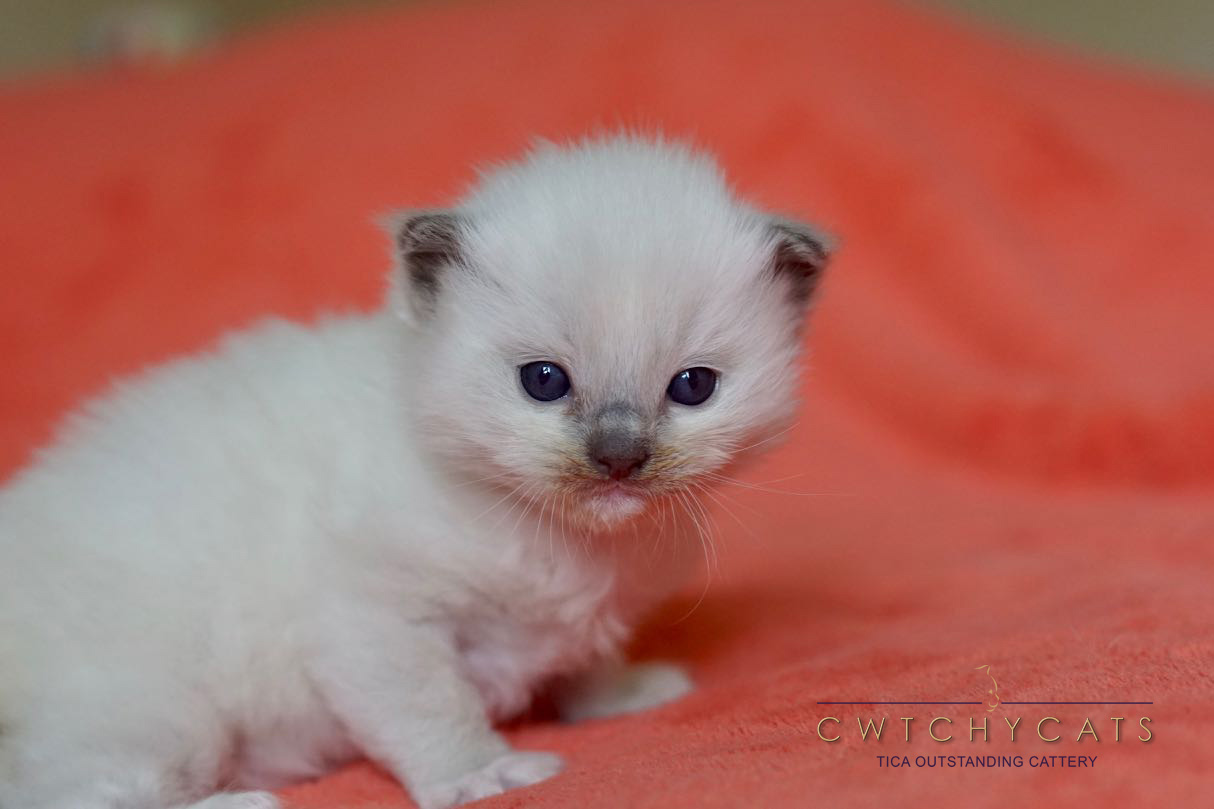 Stratos - 3 Weeks old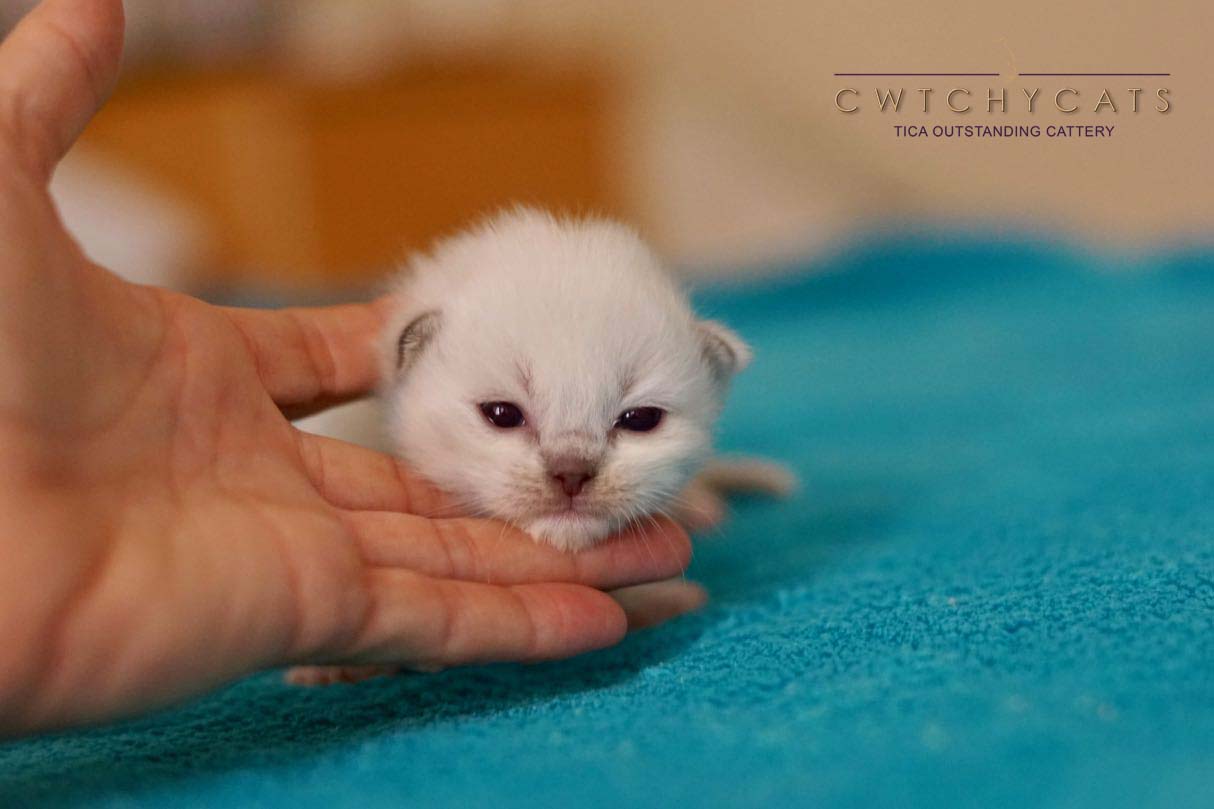 Stratos - 12 Days old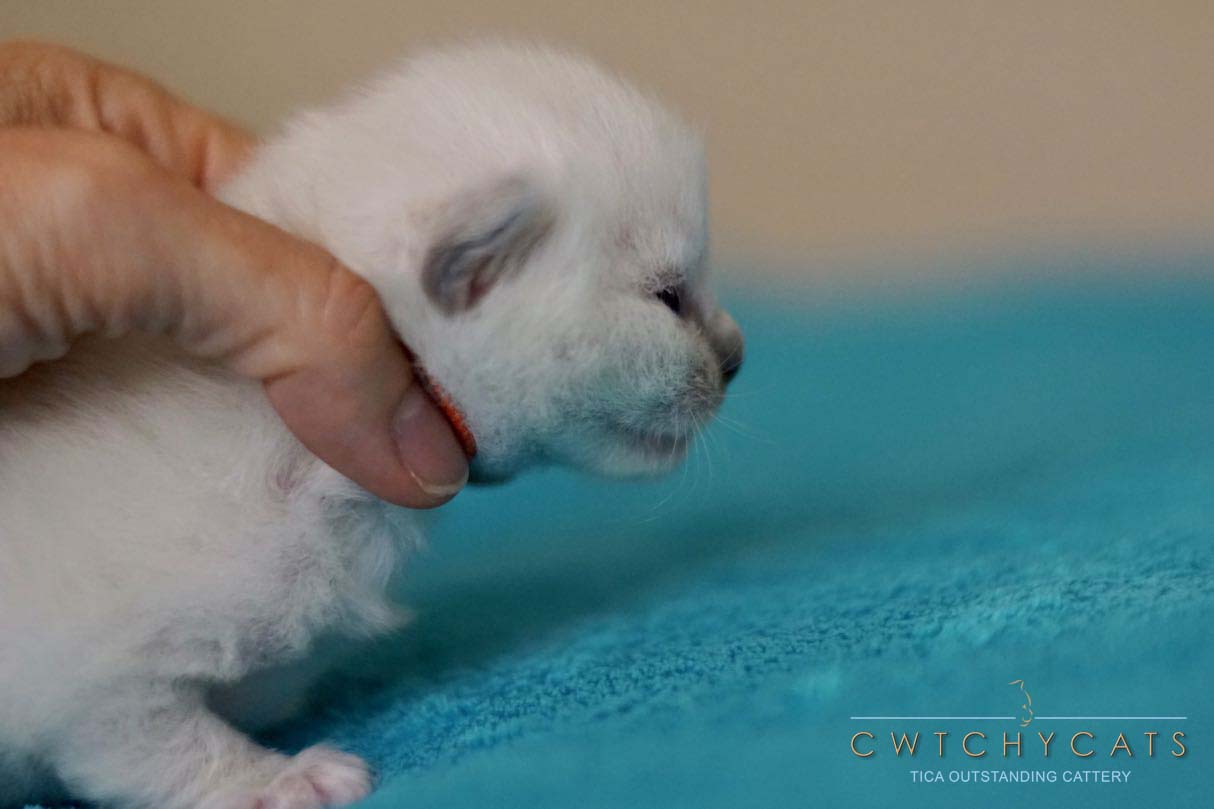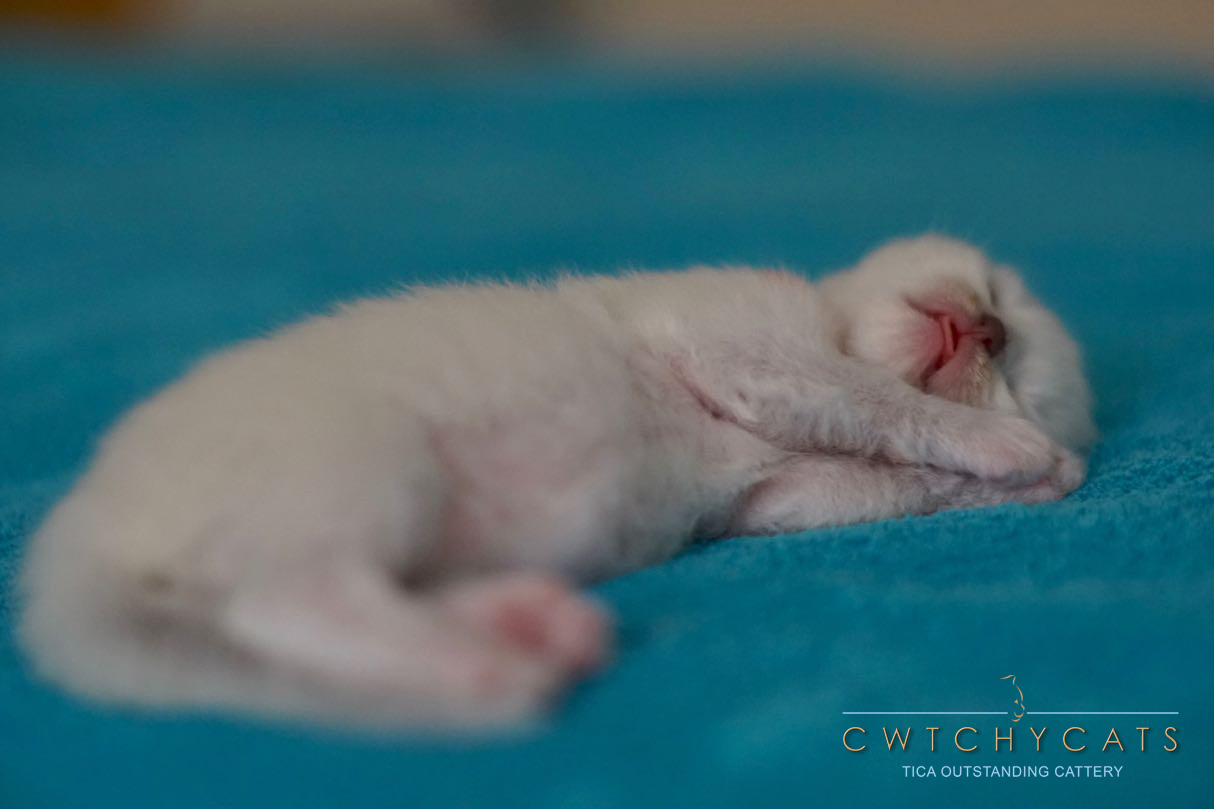 Stratos - 12 Days old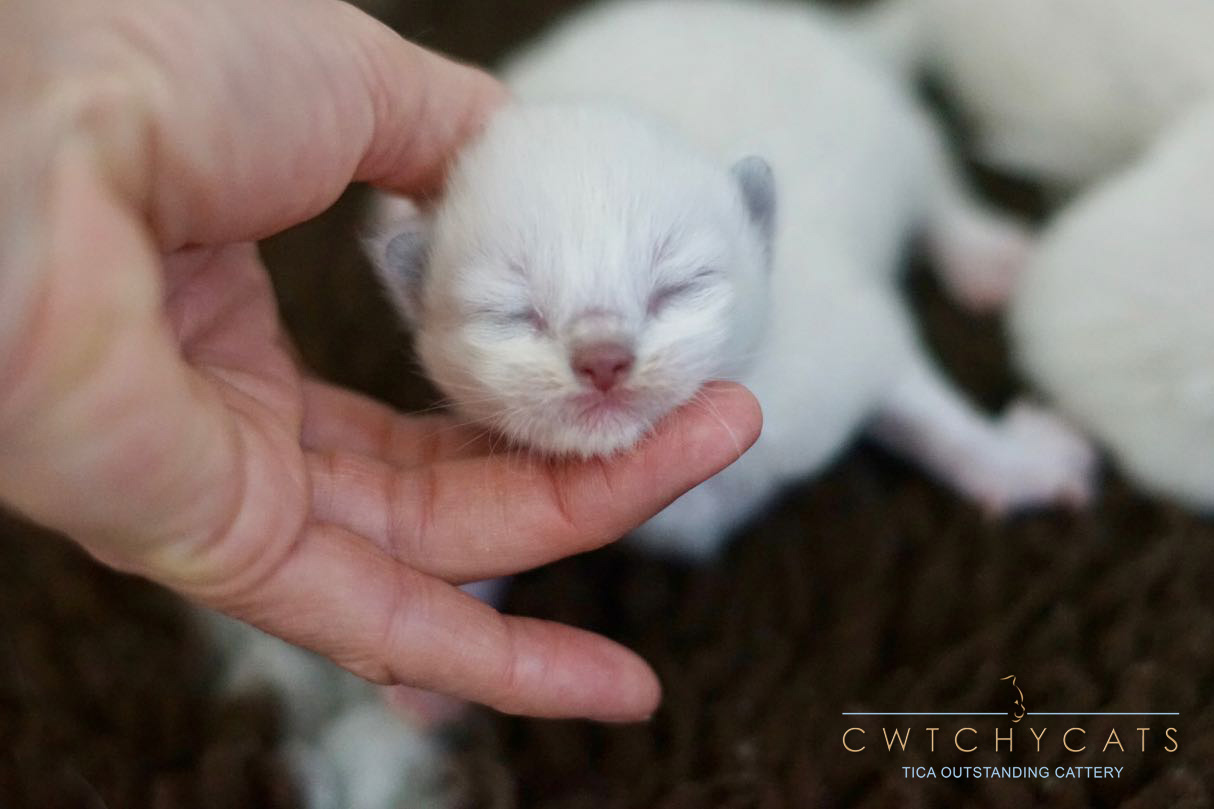 Stratos - 1 Week Old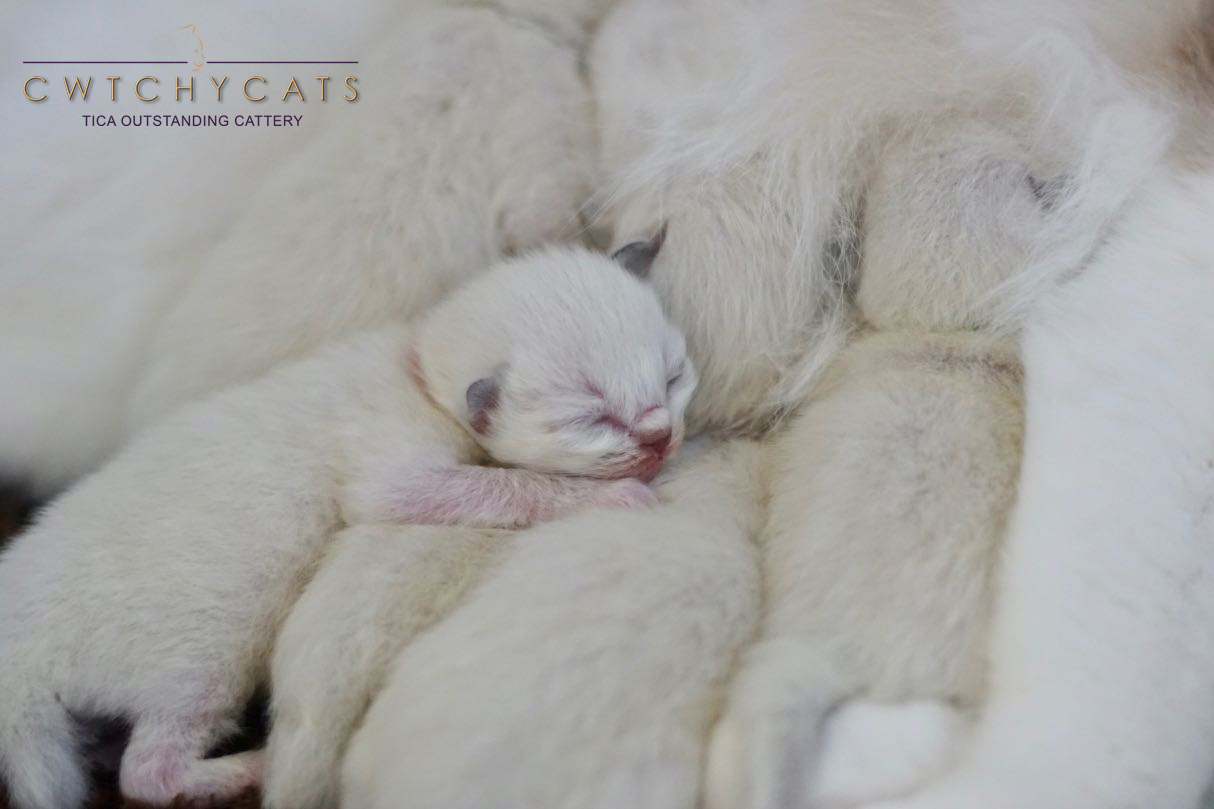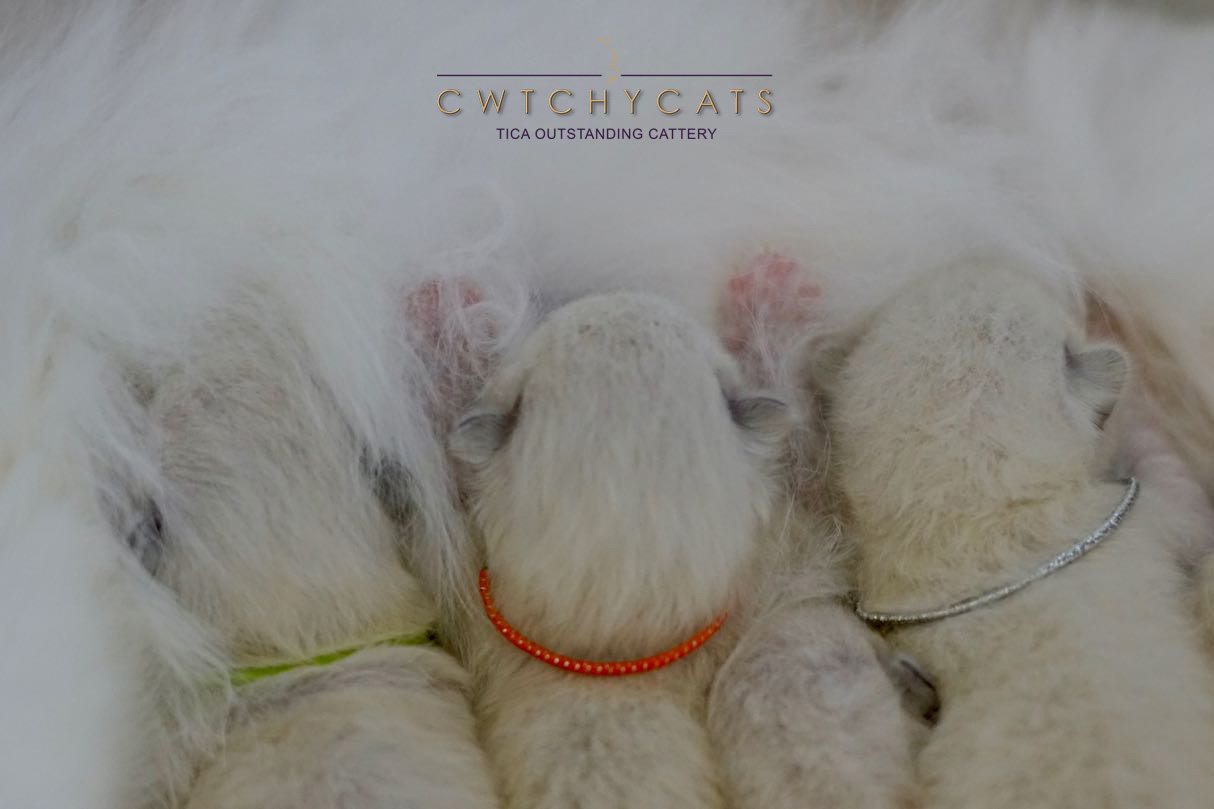 Stratos - 1 Week Old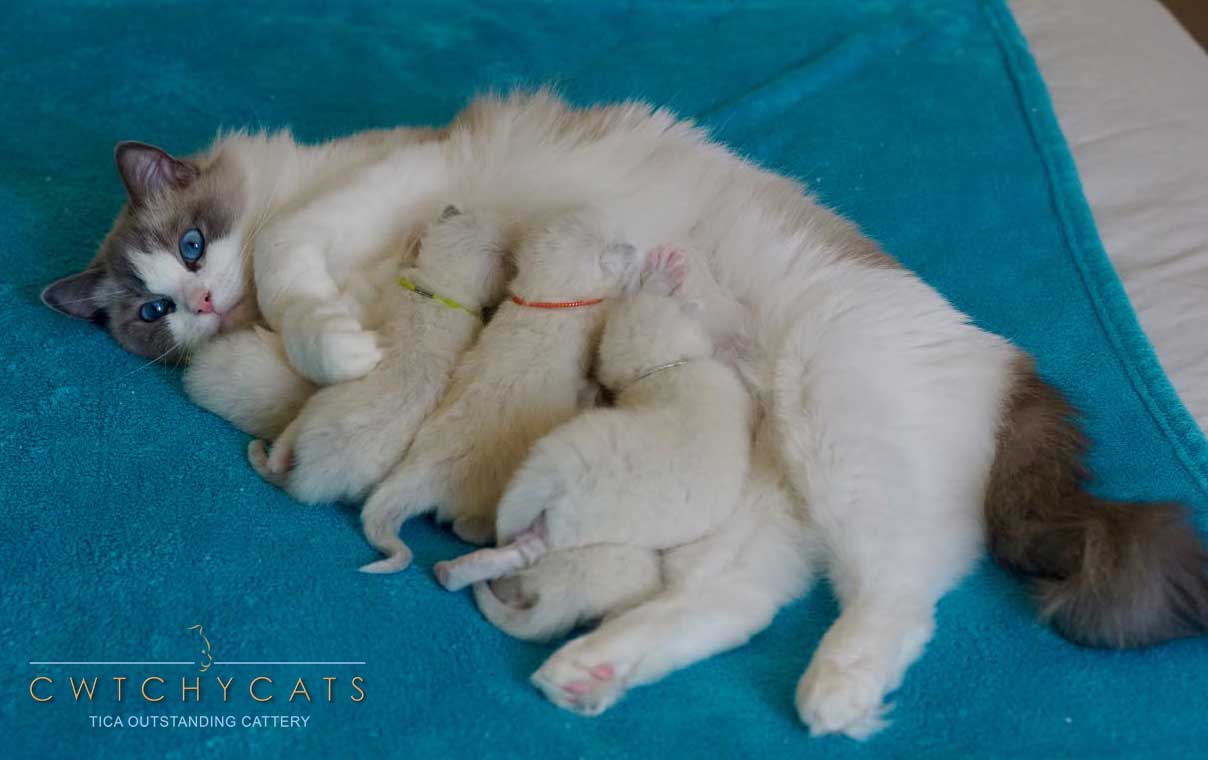 Dharma kittens - 12 Days old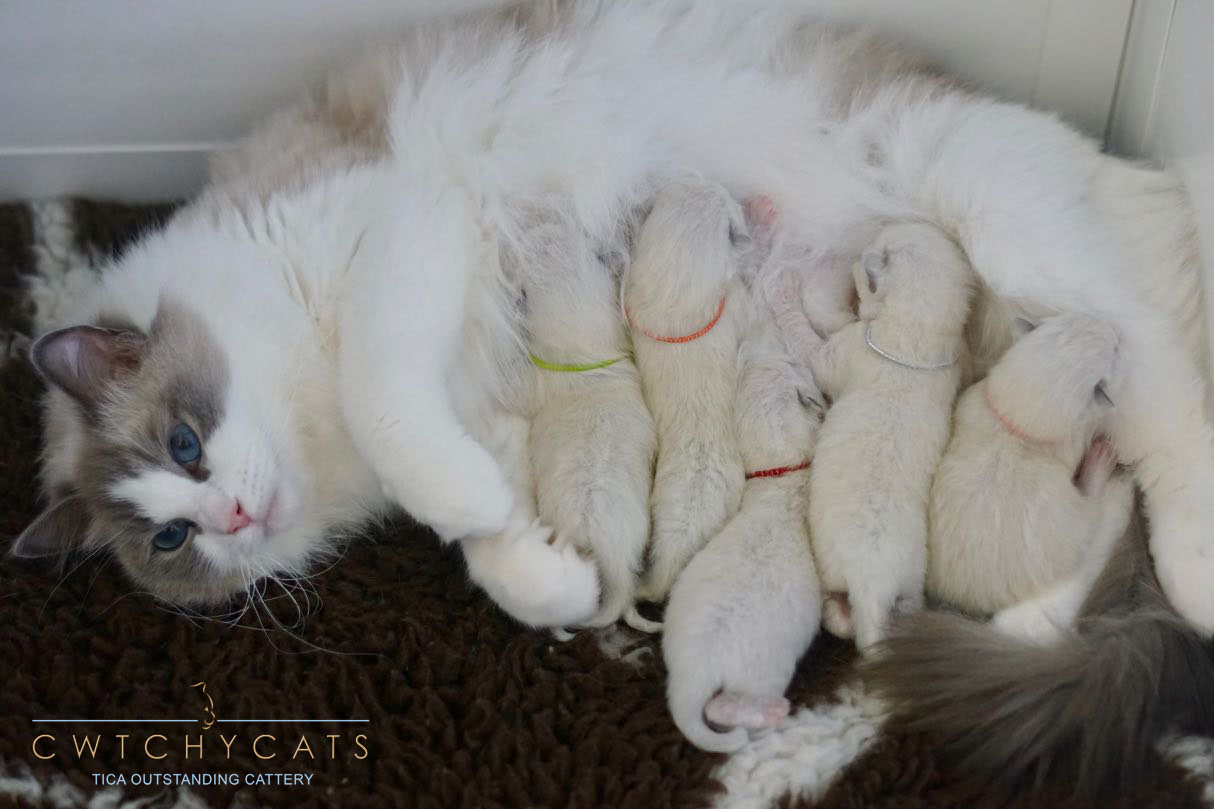 Dharma kittens - 1 Week old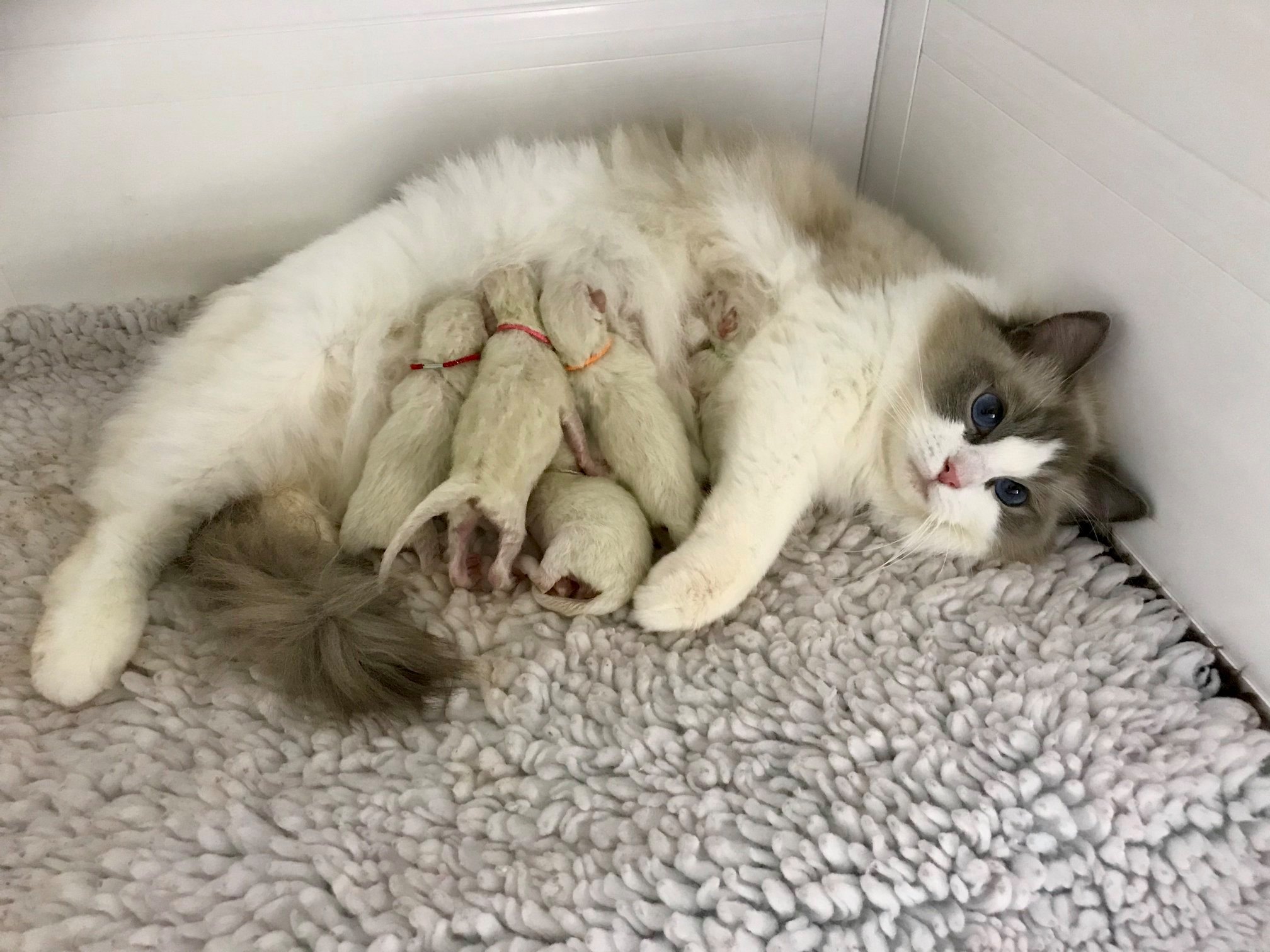 Dharma kittens - 1 Day old