Cwtchycats is a Veterinarian Inspected,
TICA "Outstanding Cattery"
in South Wales, UK and we abide by
TICA's Voluntary Responsible Breeder Program.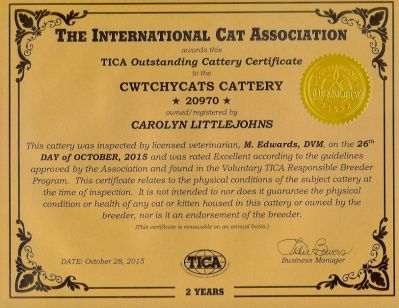 Patriarca Gucci> For more information about this health issue in Ragdolls, please click here!


Cwtchycats Past & Present Facebook Page
Our site is being reconstructed after a technical issue.
Okay, if you really want to know, the content management system was using version of PHP that was very old and the web company withdrew support for it. This forced us to update to a newer, incompatible CMS and recreate all content.
All photos and text on this website are copyrighted and should not be saved, copied, published, shared or otherwise distributed without the written permission of Carolyn Littlejohns.